I'm so excited to announce a new feature for Hey Wedding Lady called Styling Spotlight! One of the things I have always sought to do with this blog is to tell a story with event design – I started designing inspiration boards with that goal in mind, and I've loved being able to shift the rest of my content towards that focus. Styling Spotlight posts will focus on using wedding styling to tell a gorgeous and complete story, and I'm starting at the beginning – with inspiration boards!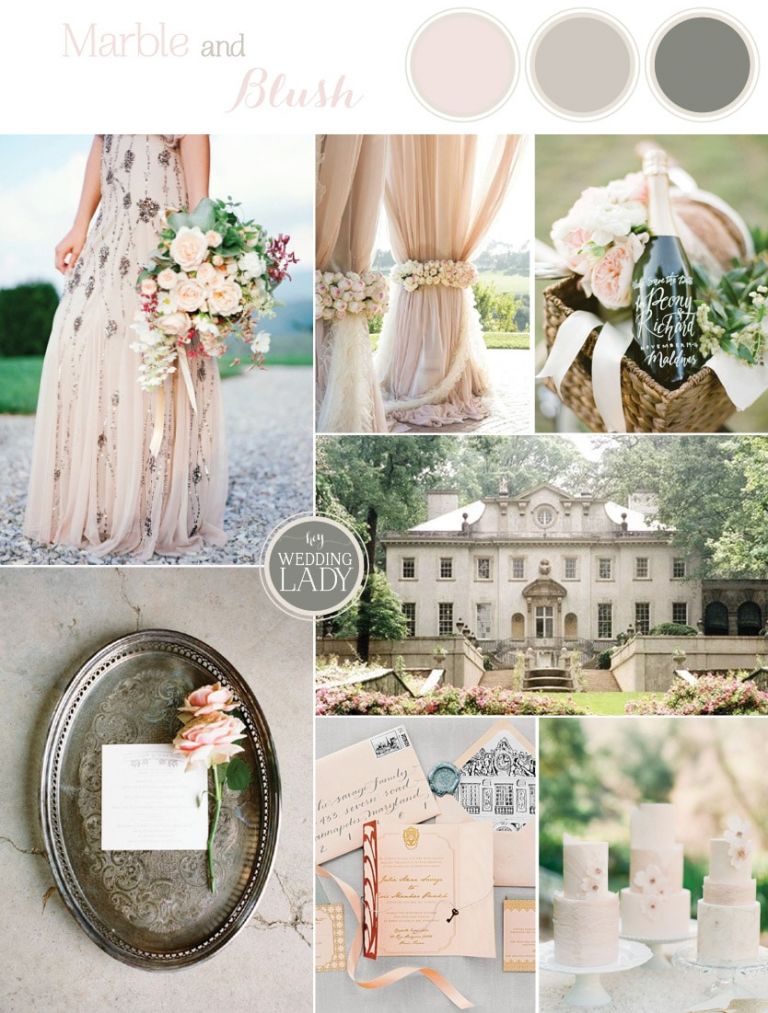 Country Manor Wedding in Marble and Blush
Even from the start, I designed boards with more than just a color pairing in mind. Board concepts usually start with a single image or just a design concept – from something classic like a forest fairytale to something unexpected like headlights reflecting on rainy roads. The color palette sets the mood for each board – bright, cheerful colors can read playful and retro, or bold and modern, while a combination of soft neutrals can go vintage and romantic or clean and industrial. Once I have the basic palette and concept, I use details to continue to build towards the big picture. Each board becomes a quick styling guide for a shoot or wedding, with images that reflect not only the selected palette, but the overall tone and feel of the board.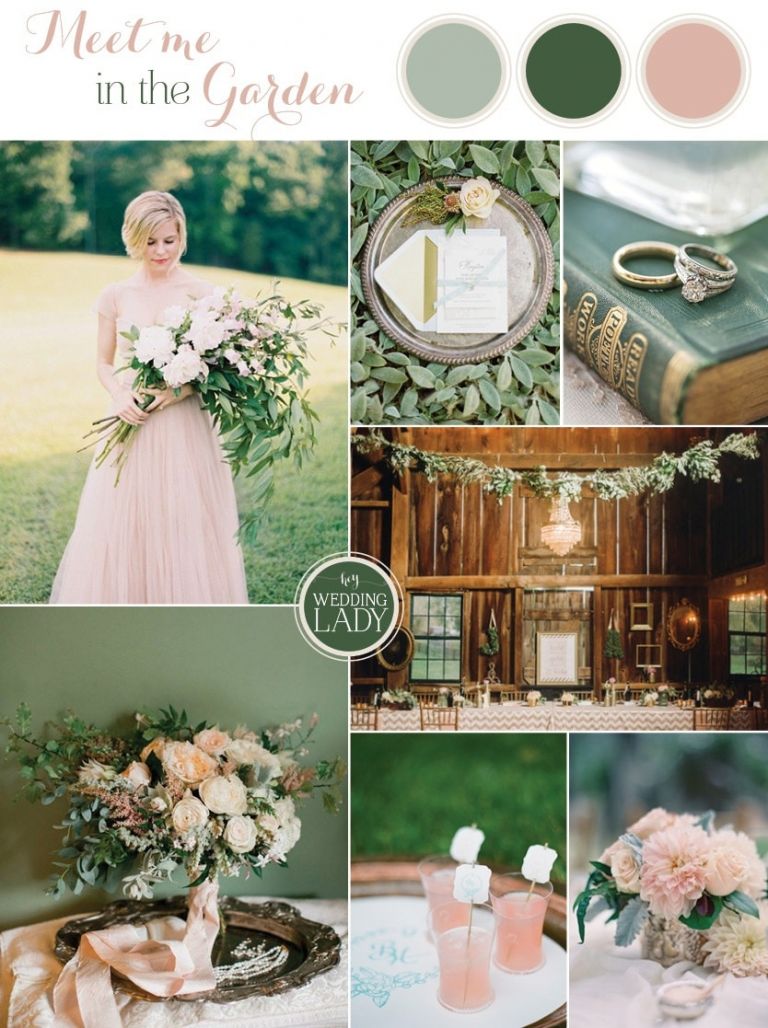 Down the Garden Path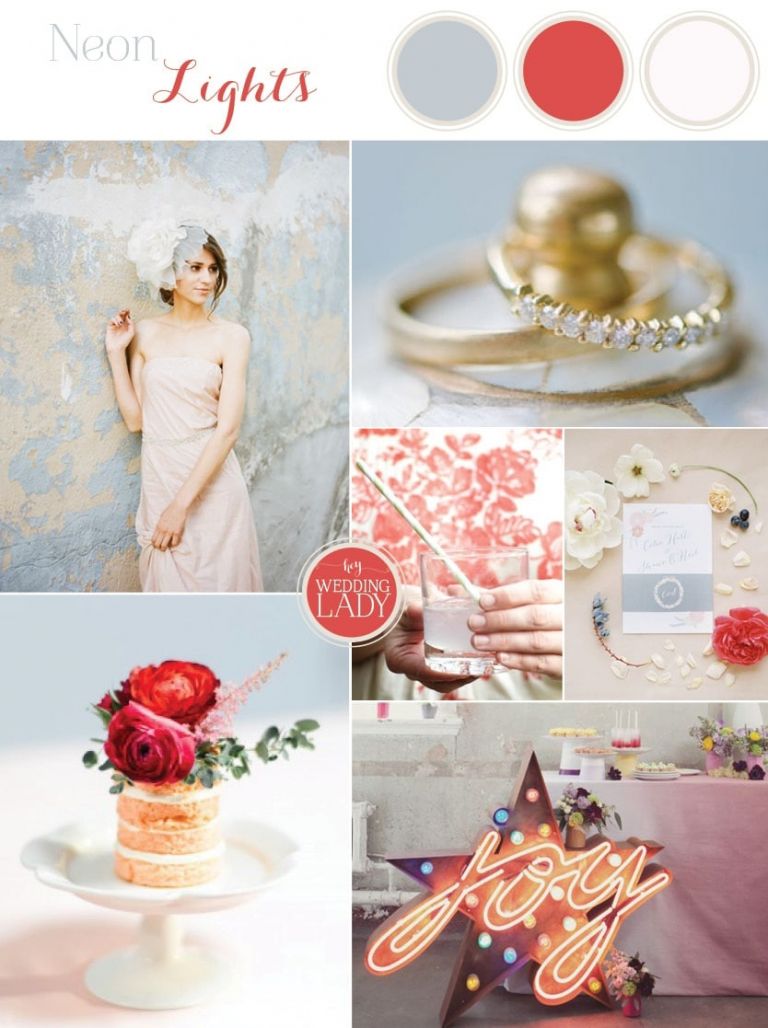 Inspiration for this board started with the splash of lights reflected on wet pavement, so I started with a source for that light – a neon marquee! The color palette came from those bright colors and the modern feel of neon, while the details took something industrial to a more romantic place.
The board below used soft, natural colors and flowing shapes – the drape of a skirt or a table linen – to give a woodsy feel, while a hint of sparkle and delicate blush details added a fairy tale element!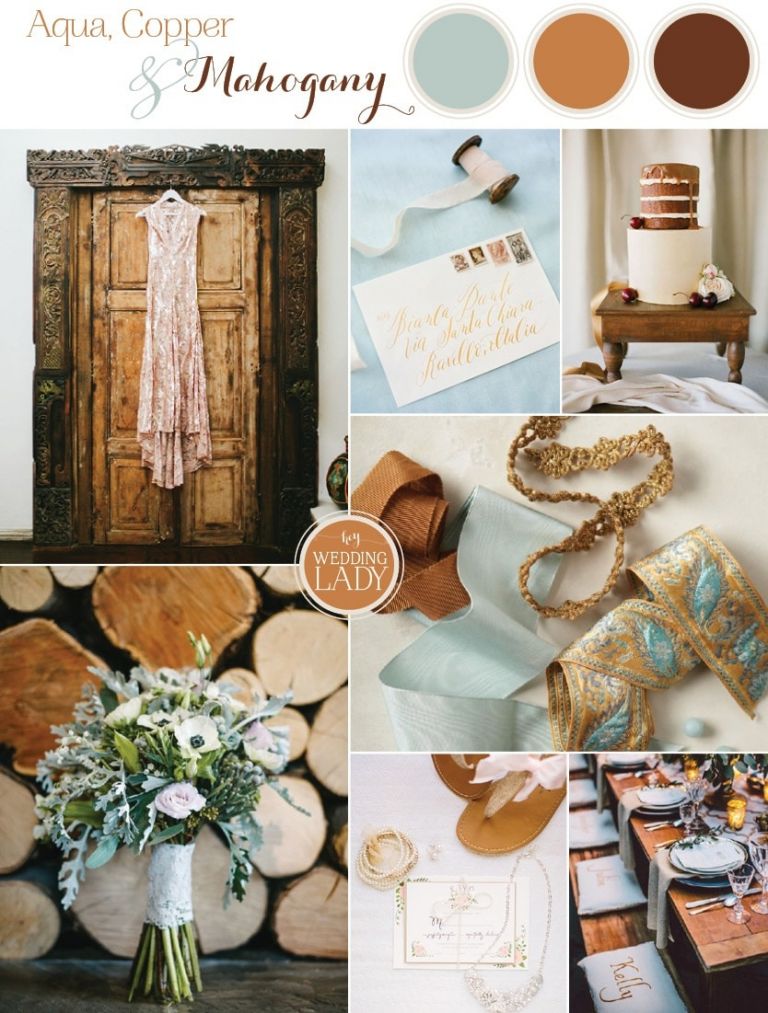 The inspiration for this board started with one photo – the image of a sequin gown hanging on a rough, wooden door. That gorgeous juxtaposition launched a board that was inspired by earthy elements and felt in touch with nature, but celebrated gorgeous style and texture!
For the board below, I'll admit it, I was inspired by Disney's Frozen. The Hans Christian Anderson tale of the Snow Queen is a personal favorite, and although the movie went in a very different direction, the icy visuals were lovely and inspiring. A chilly palette of frost blue tied in with the movie, while winter rose accents gave a nod to the original story.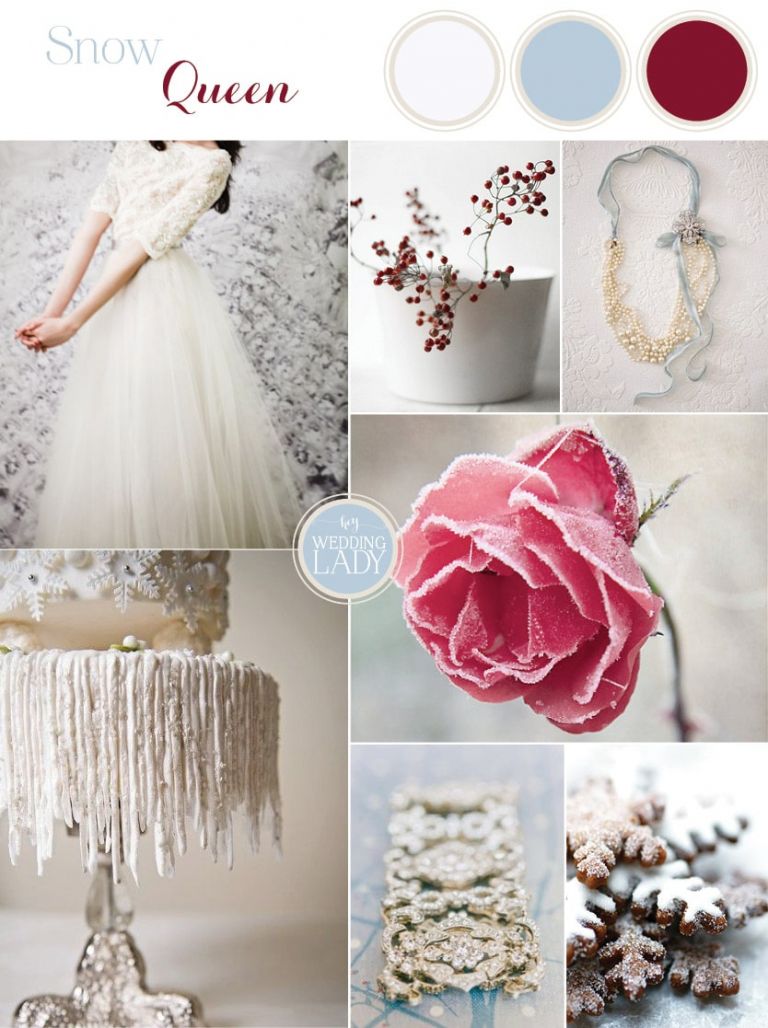 The Snow Queen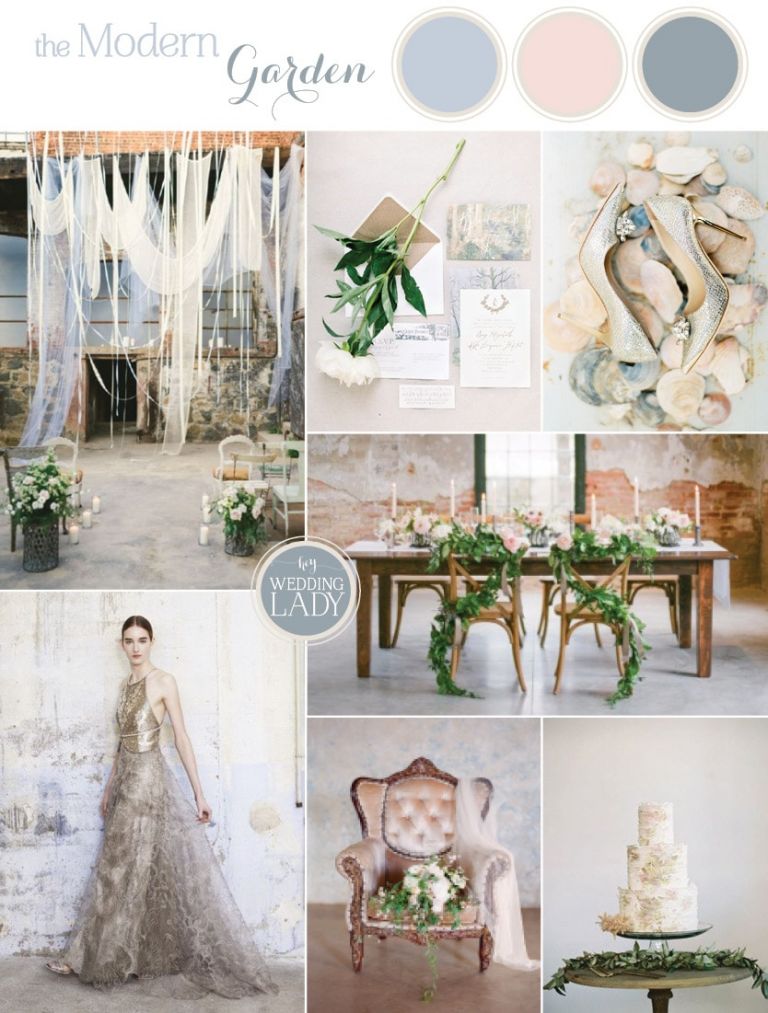 An Industrial Loft Wedding
I loved the idea of blending an industrial loft wedding – a favorite of mine – with exquisite botanical florals, so this deconstructed garden board was born! Lush garlands, soft blooms, and floral prints contrasted with unfinished walls and raw edges for a meeting of old and new.
The board below gave a twist to glam, metallic weddings by gilding rustic details like branches, or even adding touches of gold leaf to a hairdo or a wedding cake!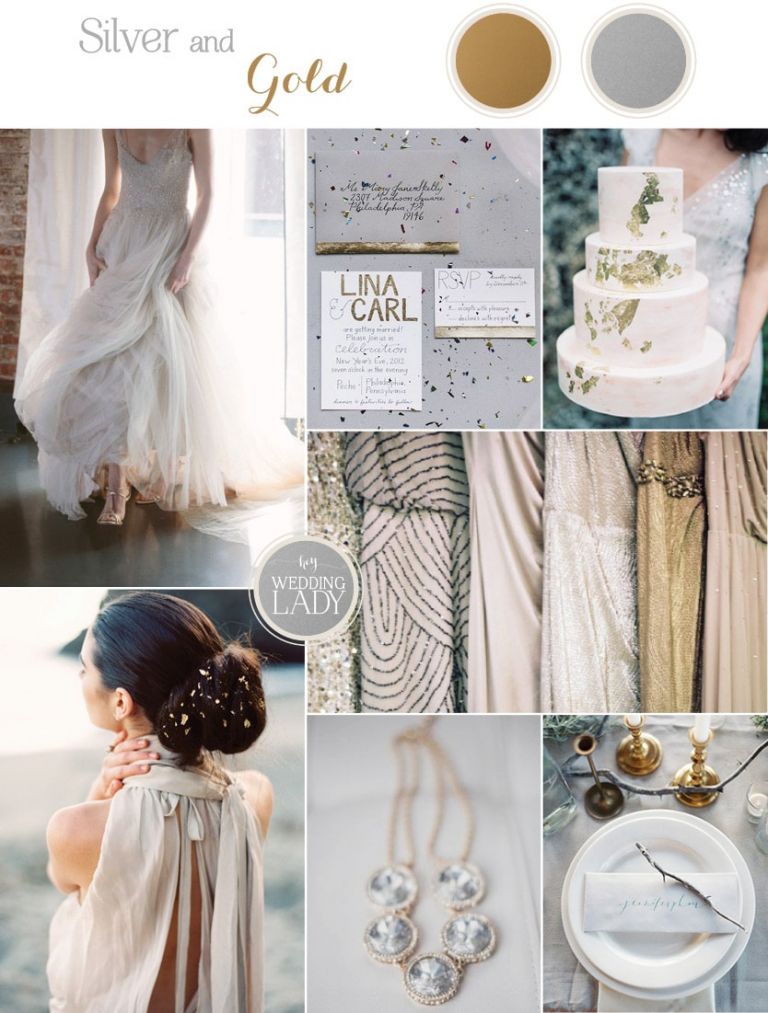 Rustic Metallics in Silver and Gold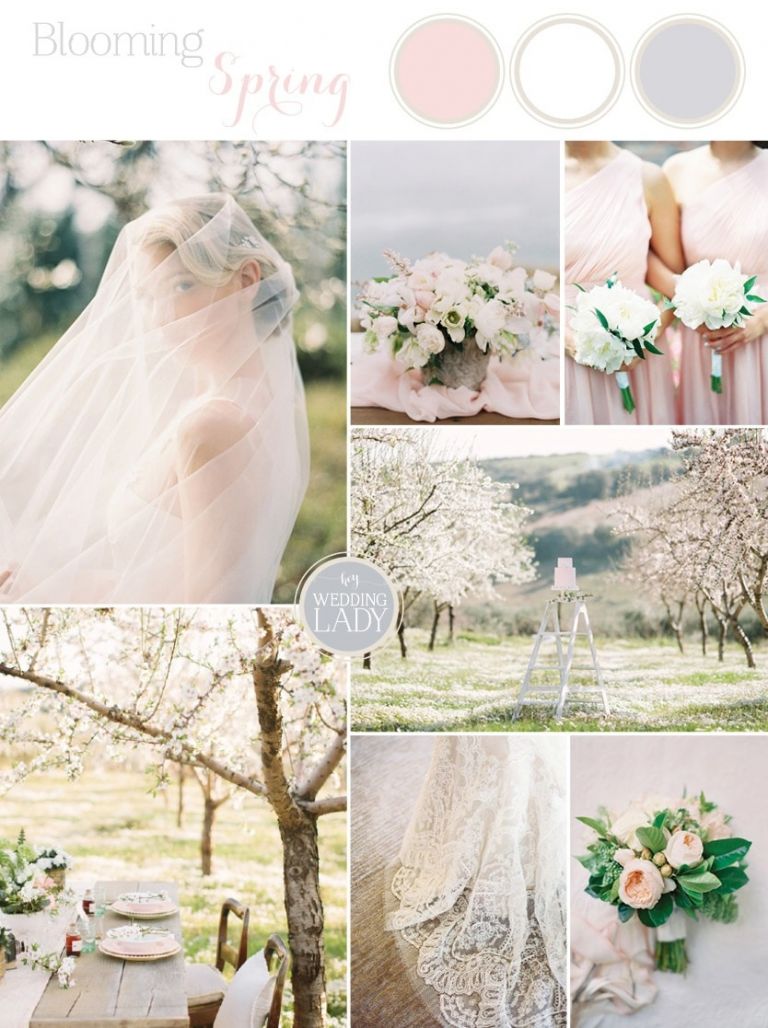 A Blooming Orchard Wedding – Designed for The Bride Link
I had the modern romance of The Bride Link in mind for the blooming orchard board I designed as a guest post – ethereal details captured blooming cherry blossoms, while sweet country touches perfectly captured the orchard environment!
You're A Gem was meant to be fun, cheeky, and thoroughly modern, with a bright palette, bold metallic details, and fun gem shapes. Elegant laser cut details – those shoes! that cake! – added a gorgeous, graphic element to the simple shapes and bold colors.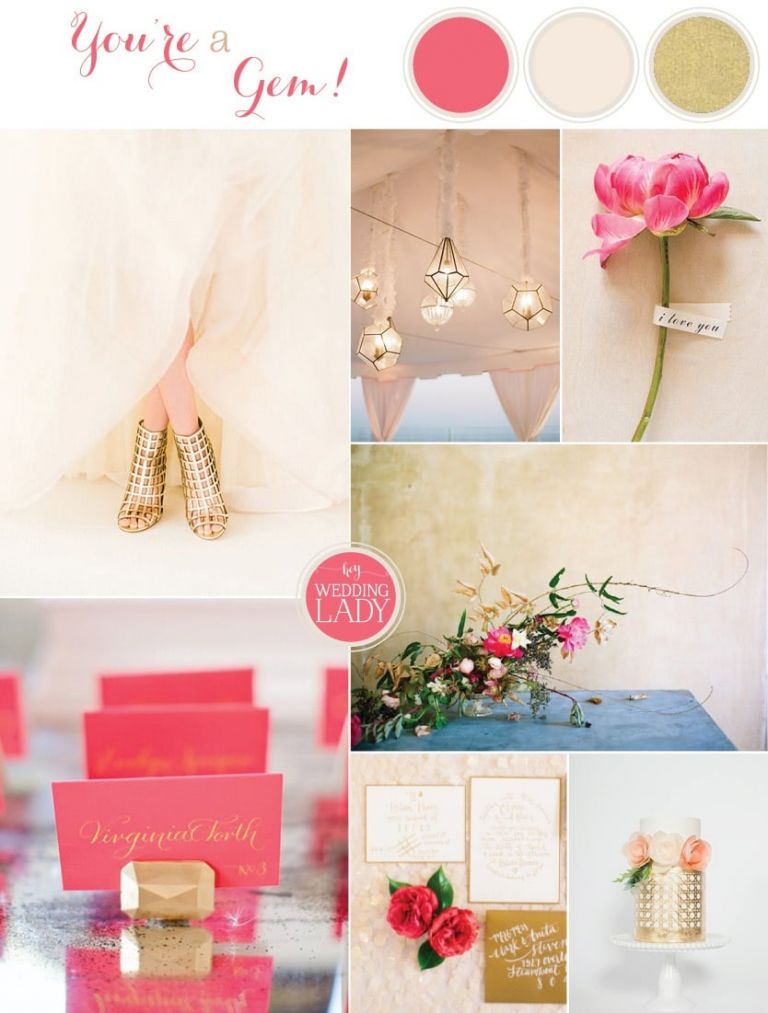 Modern Glam in Fuchsia, Blush, and Gold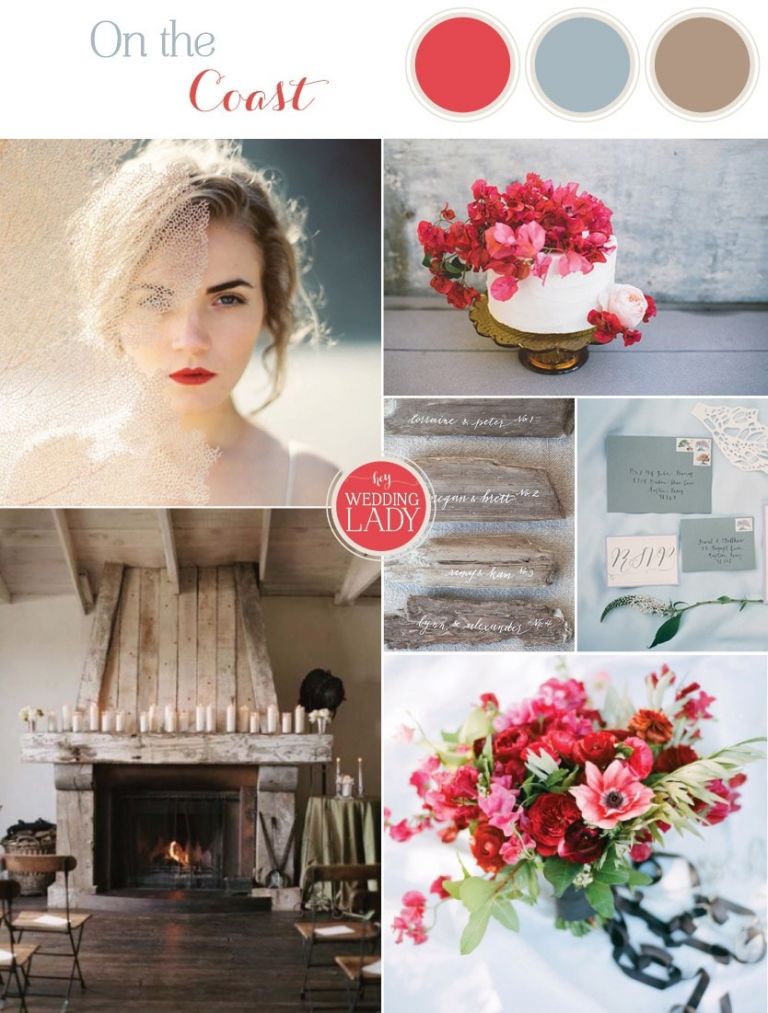 Coastal Wedding in Driftwood and Crimson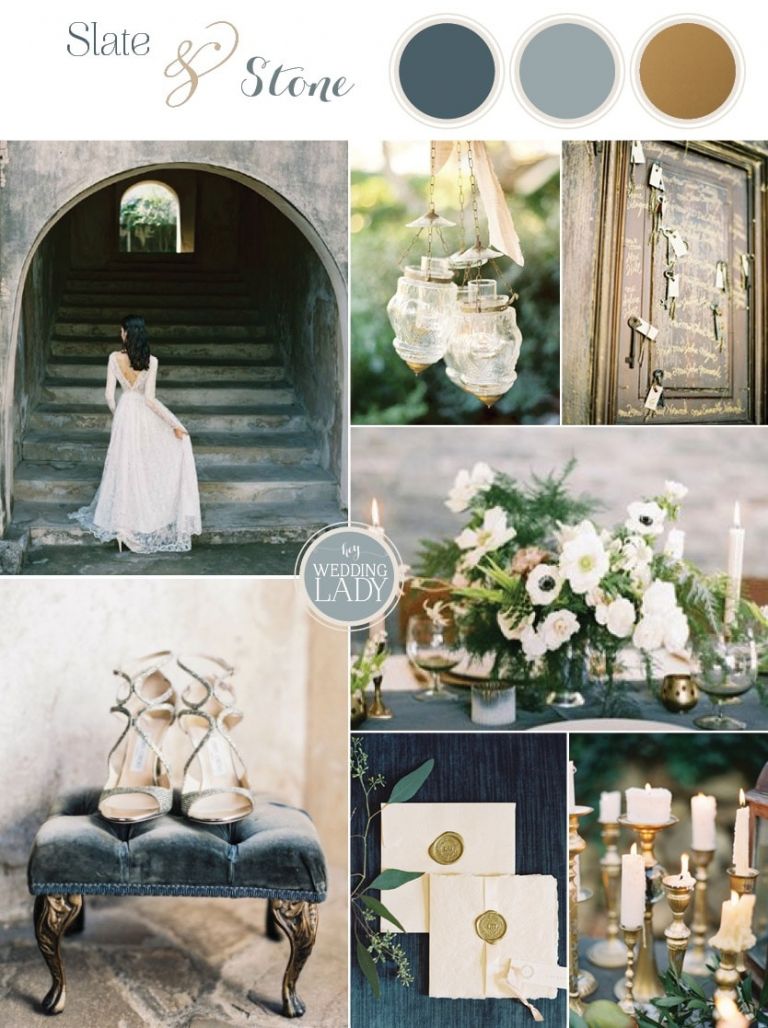 Raw and Refined Winter Wedding in Slate Blue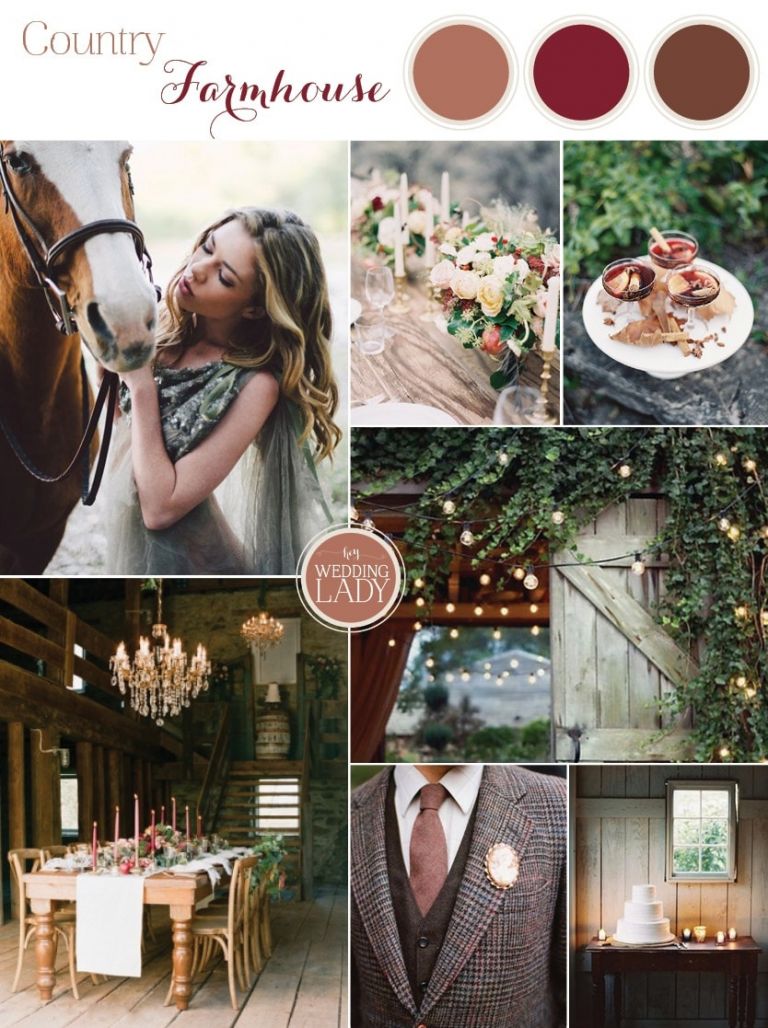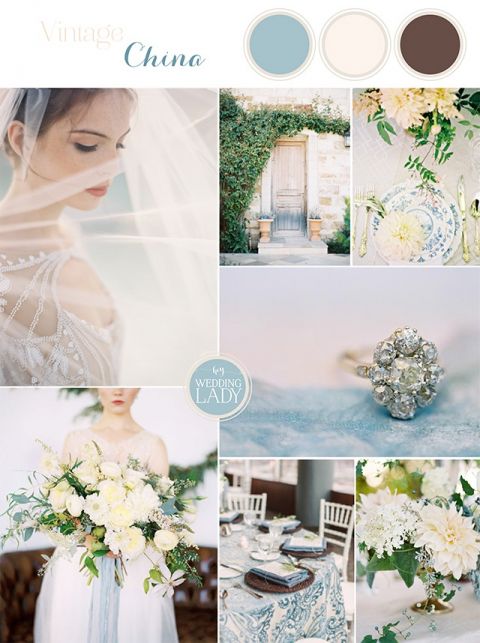 Vintage China Inspiration – Designed for Burnett's Boards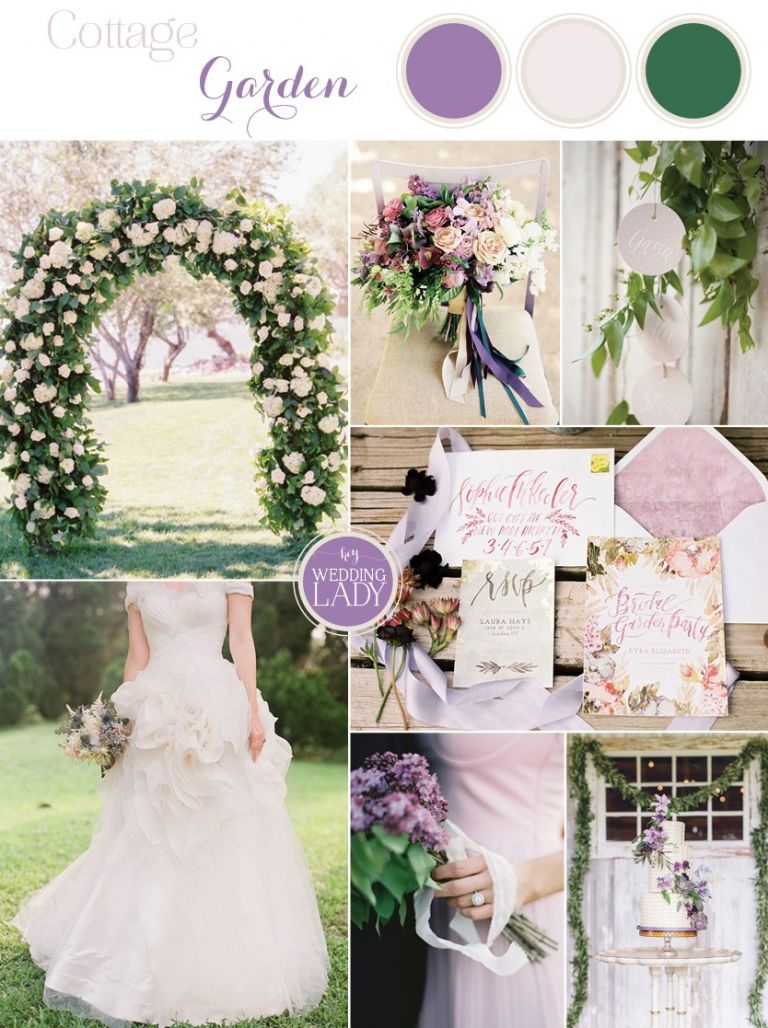 Cottage Garden Inspiration in Lilac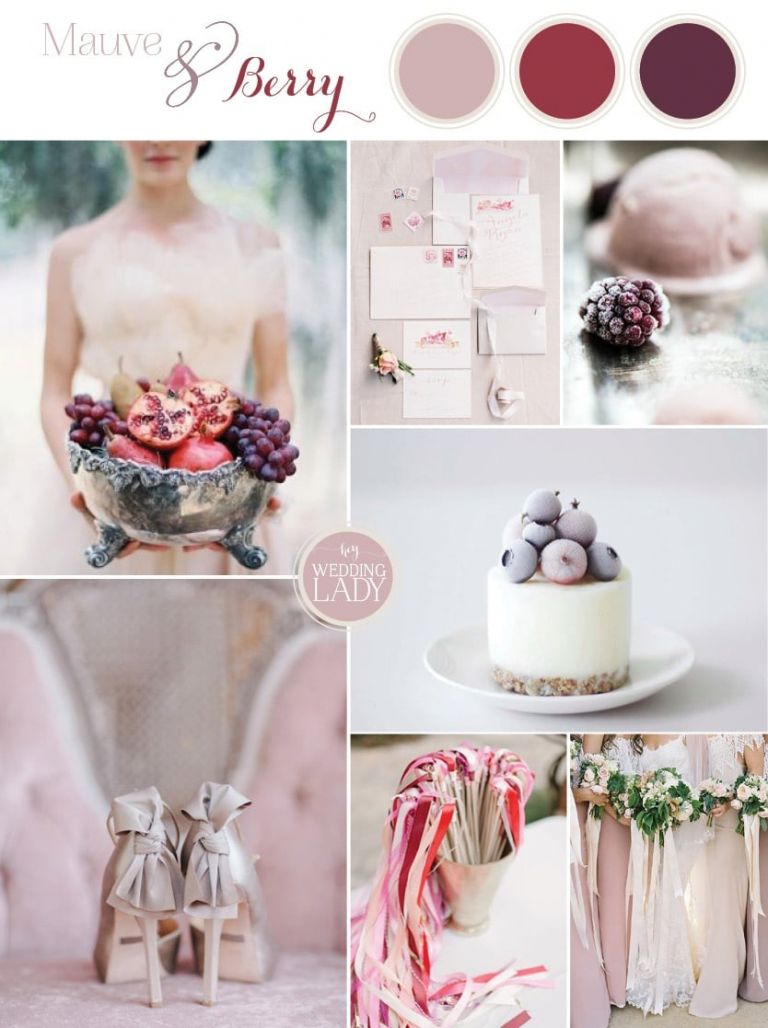 Sophisticated Romance in Mauve and Berry
Darkly Romantic Baroque Inspiration