By Meghan Ely, OFD Consulting
Weddings are a celebration of love between two people. But before the rings and champagne, couples must go through the trials of wedding planning together. A small, intimate affair or a lavish party with everyone you know? Bold jewel tones or soft pastels? Buffet or plated meals? The list of wedding planning decisions goes on!
For many, wedding planning offers a taste of the other side of marriage: money talks, disagreements, and compromises.
"Couples planning a wedding are getting a crash course for a life full of compromise, and that's exactly what planning a wedding should be," says Katie Mast of Rock Paper Coin.
But just because you don't see eye to eye on cocktail napkin colors doesn't mean wedding planning must feel like a constant battle of opinions. We asked the experts for their best advice for couples to navigate difficult decisions together. Follow these tips to enjoy a peaceful, stress-free engagement on the way to "I do."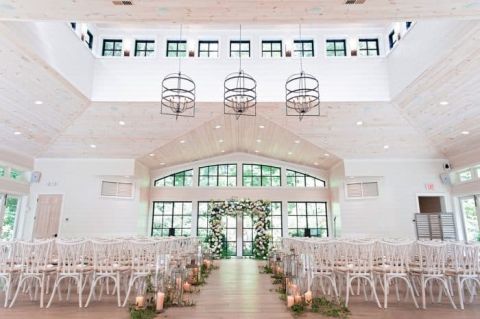 Agree to Disagree? Navigating Wedding Planning Decisions Together
Establish clear expectations early on
When is the big day? Have you picked a venue? What are your colors? The moment you're engaged, it can feel like you're bombarded with questions and decisions right from the bat. Don't let the pressure get to you, though; your first step is to lay the groundwork for a smooth journey to the aisle before committing to anything important.
First, discuss each partner's involvement in wedding planning. Steven Feinberg of Bunn DJ Company – San Diego notes, "some couples want to be jointly involved in every decision, while others have a point person handling most of the details. If you're taking the lead, keep your partner in the loop as a sign of respect. And if you're taking a back seat, support your partner in other ways."
From there, start considering your must-haves and how they fit into the scope and budget for your wedding. "What one might view as significant might seem like a waste of time and money to the other," Mast explains. "Couples can navigate this by each making a list of priorities that are important to them and then reviewing those two lists together."
Getting clear on what's important on both sides will allow you to set meaningful priorities and enjoy the planning process together, no matter who leads the charge.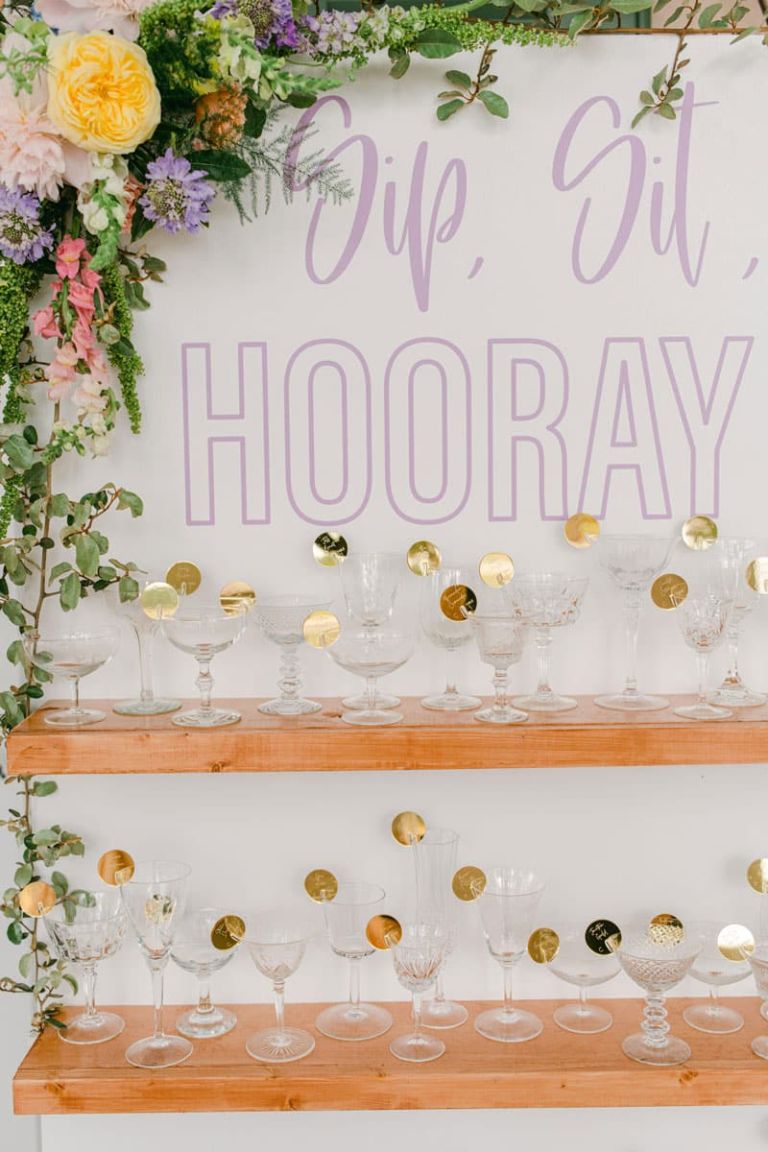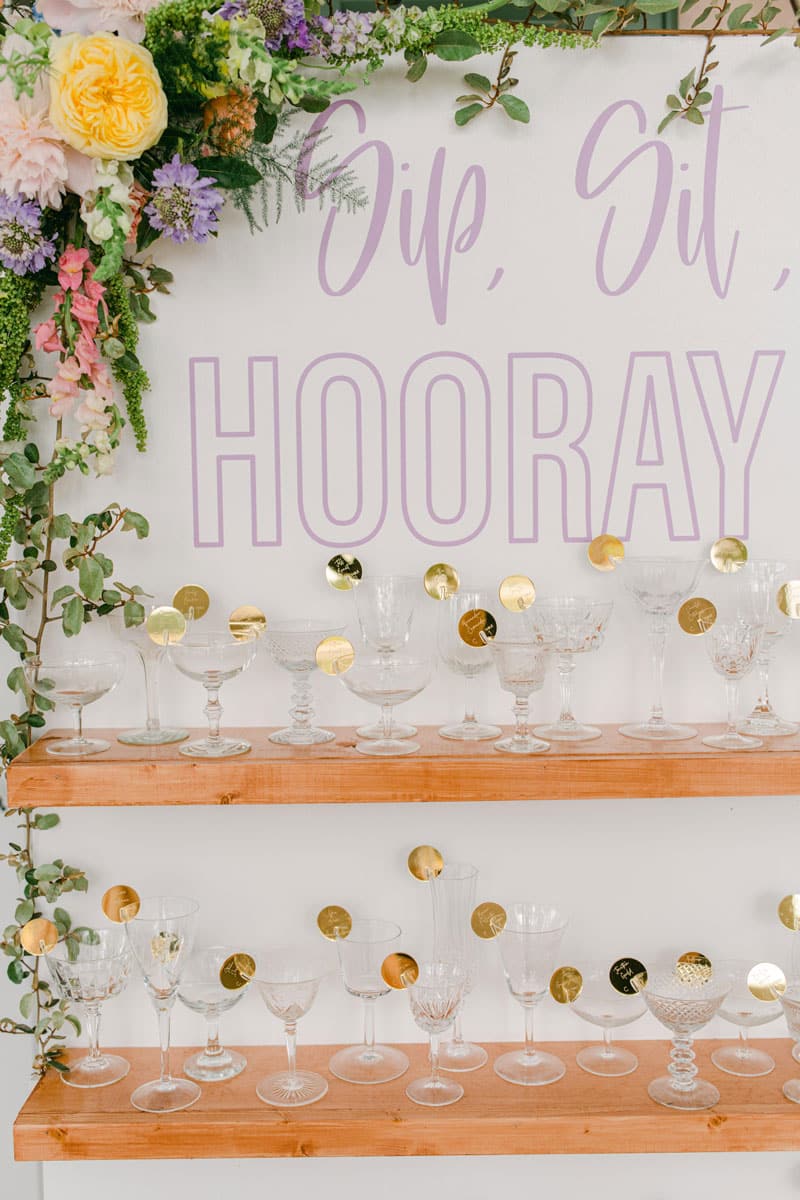 Don't rush into big decisions
Nobody expects you to plan a wedding overnight, so give yourselves space to mull over decisions and discuss the potential outcomes as a team. There are plenty of decisions to come, so don't take on more than you can handle at one time!
"Wedding decision fatigue is real," affirms Julianne Smith of The Garter Girl. "There are so many wedding planning choices – big and small – along the way to your wedding day. You don't want to burn out too soon or use up all of your compromises over the initial little things. Pace yourself, and when you can't seem to find a compromise, take it back to your priorities and ask yourself 'what matters to you most' and let go of the rest."
A slow and steady approach to wedding planning ensures you and your partner have the time and energy to make wise choices and find balance between your preferences.
Practice good communication habits
Effective communication is everything in marriage — and wedding planning. Get comfortable standing up for your opinions, but also give your partner the space to speak openly without fear of judgment.
"Identify and communicate what's most important to you and why," suggests Peter Mitsaelides of Brooklake Country Club & Events. "And when you're on the receiving end of that communication, listen with empathy. Focus on step-by-step collaboration."
Active listening is critical for positive communication, so respect your partner by giving your undivided attention and talking through their thoughts and feelings.
"It's crucial to understand why something is so important to your partner," says Betsy Scott of Hudson Valley Weddings at The Hill. "For example, your partner may be complaining about wedding attire. Is it the style of the attire or something deeper like the formality of the wedding? Asking nonjudgmental questions goes a long way towards understanding."
If it helps, consider scheduling tough wedding discussions at times when neither of you will feel stressed or distracted by other responsibilities. For instance, you may feel more at ease talking over a glass of wine at dinner or with coffee on a Sunday morning. Find what works for you!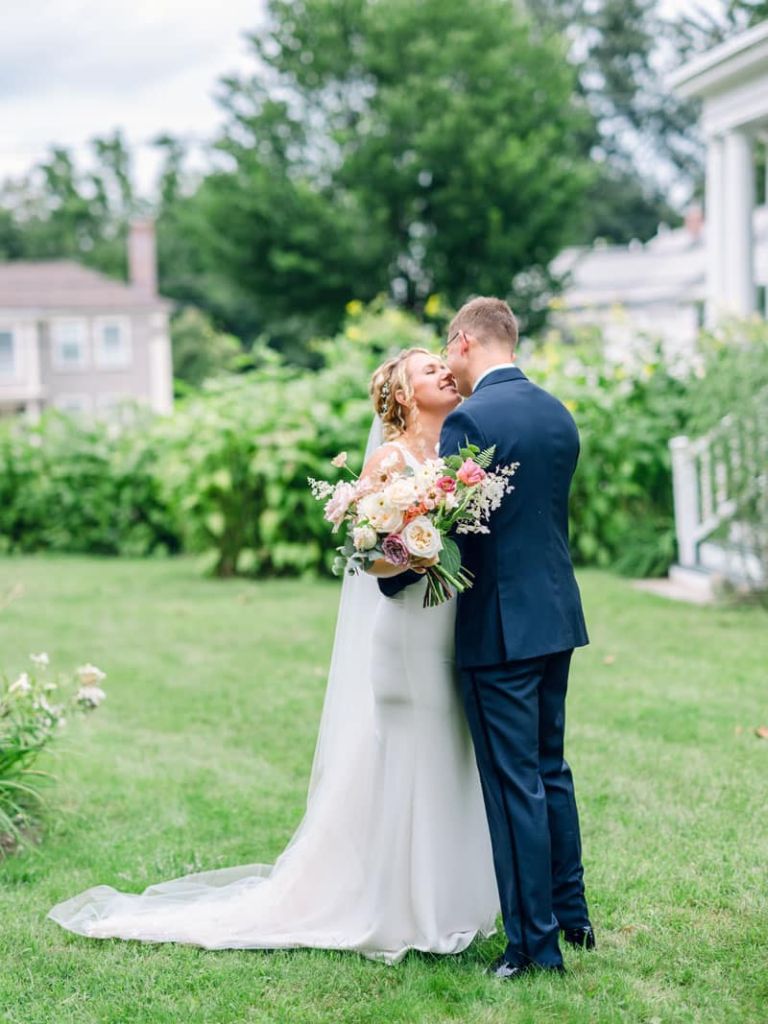 Get comfortable with compromise
Weddings are not a time for 'my way or the highway,' so accept that you and your partner will each need to compromise in certain areas. A compromise doesn't mean you don't get your way, but rather that you value your partner's happiness over any details.
"For some big decisions, it's important that both partners are content even if it isn't the first choice for both partners," says Megan Estrada of NSWE Events. "Is this something you both are comfortable with, even if it's not perfect? Then that is a great place to start."
Remember: Compromise goes both ways! So while you may concede on the dessert menu, your partner should extend the same in the areas that are most important to you.
"If you care deeply about the linens on your tables, stand your ground!" asserts Laura Maddox of Magnolia Celebrates. "However, if you don't, let the other choose and reserve your 'veto power' for something you truly care about."
A healthy amount of compromise ensures your wedding will truly feel 50/50, providing your guests with a taste of both sides and making the day your own.
Stay true to your purpose
Too often, couples get lost in the weeds and lose sight of the reason behind their wedding. While the perfect centerpieces might seem important, focus instead on the love you share and the community of people who can't wait to celebrate with you.
"The higher purpose of a wedding is to create connections between partners and within families and communities," reminds Maureen Cotton of The Soulful Wedding Roadmap.
Cotton continues, adding that "decisions that affect when, how, and to what degree guests, family, and couples are connecting should be carefully thought through. That would mean the venue(s), ceremony rituals, transportation, timeline, seating and catering style, etc. Any aesthetic choices that don't affect interpersonal connection can be viewed as secondary."
Keeping connection and marriage as the focus of your wedding mitigates tension and arguments that may arise along the way. As Jacqueline Vizcaino of Tinted Events notes, "when couples are arguing about wedding plans, things can quickly get heated. But it's important to remember that this is a happy occasion and that you want to enjoy it. So stay calm and rational during disagreements, and be willing to concede when necessary."
Once you're blissfully married and jetting off for your honeymoon, the font on your invitations or the order of the toasts won't matter in the slightest. Let it go and let your hearts lead you!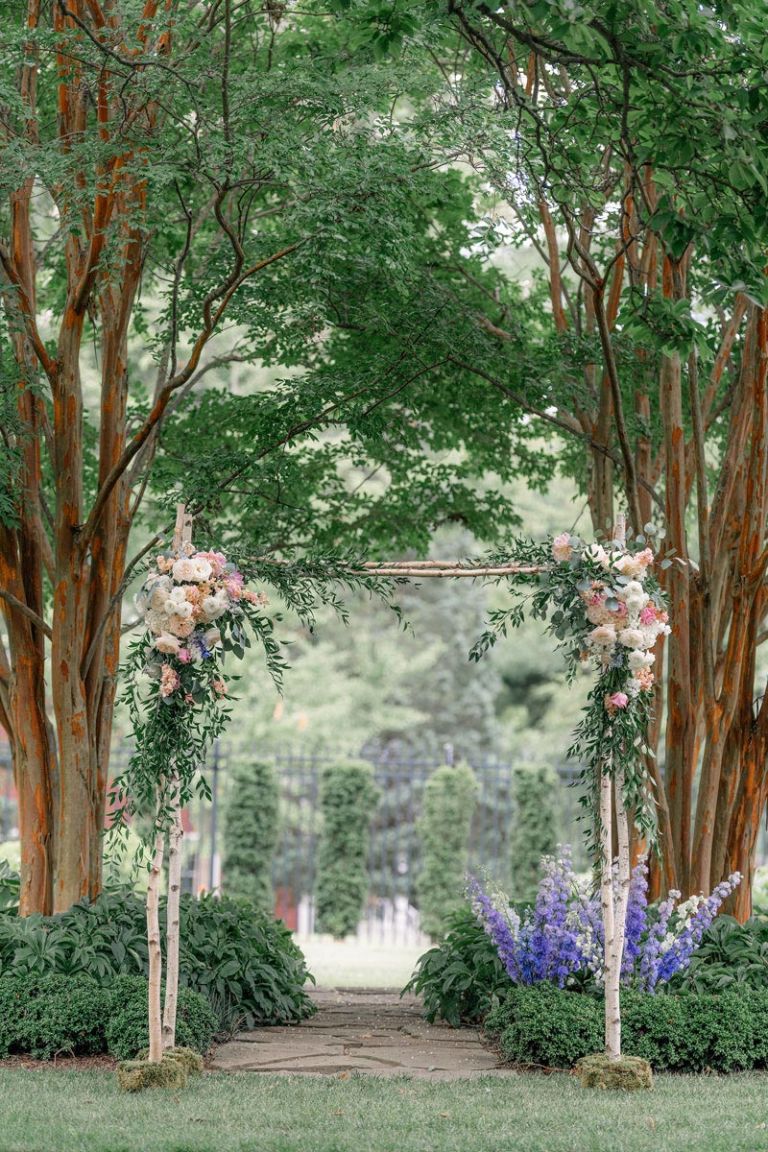 Let the experts help
When in doubt, your team of wedding professionals is ready to help you overcome indecision and disagreements. In particular, a wedding planner stays in both of your corners to ensure everyone is satisfied and remains on the same page.
As Jamie Chang of Mango Muse Events confirms, "they have the knowledge and experience to know what matters and what doesn't, what's a value and what isn't.
Plus, "as a neutral 3rd party with no emotional attachment to the disagreement, they can help present options that you might not even know are possible," Chang adds. "Also, let's not forget that they also know what you're looking for, so they can apply that to finding the best solution and compromise."
And if you're starting to feel the pressure a little too much, take a step back and know you're not alone. "Disagreements and the need for compromise are completely normal," Smith promises. "Think of it as a good primer for your marriage to come!"
Remember: Wedding planning is temporary, while marriage is for life. Don't lose sight of the forest for the trees and always treat one another with respect, even when you're on different sides of a choice. Happy marriages start with harmonious wedding planning!
Meghan Ely is the owner of wedding PR and wedding marketing firm OFD Consulting. Ely is a sought-after speaker, adjunct professor in the field of public relations, and a self-professed royal wedding enthusiast.