When it comes to throwing an amazing bash, I'm not sure it can get any better than today's foodie wedding inspiration board! Food is at the center of every party, regardless of the reason to celebrate, so it makes perfect sense to put it front and center at your wedding!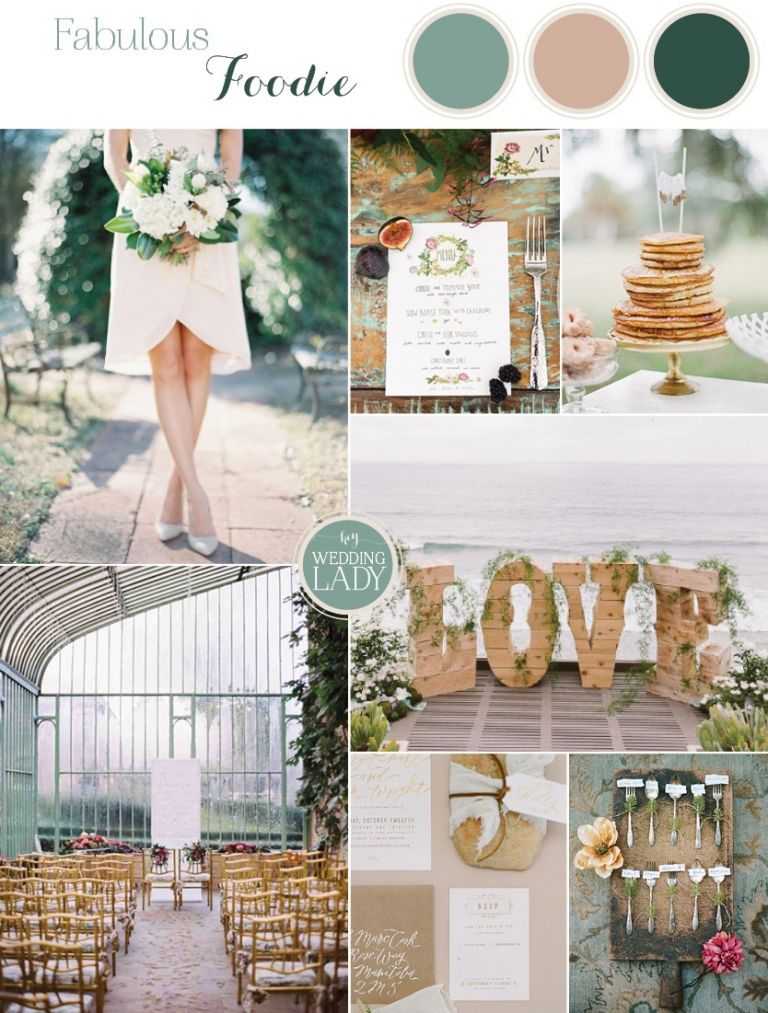 Whether you and your sweetie love to cook, or just love to eat, your guests will definitely appreciate a foodie wedding theme. Just because the focus is on the culinary aspects of the day doesn't mean the rest of the details should be lacking. Scour impeccably styled food blogs – my personal favorite is Tartelette! –  to gather inspiration for your wedding day look. Food styling focuses on the details and the textures as much as the food itself. The right combination of textural elements is as important to the styling as the right combination of flavor is to the taste.
This board focused on a modern, chic event with textural focus on frosted glass, vines, and natural wood. Botanical details played to the organic elements of the farm to table food movement, echoing that ideology with a strong visual cue. Pick up food elements in the decor by utilizing berries, edible favors, even utensils and cooking implements as accents! Of course, the menu itself is of the utmost importance – both the presentation and the dishes themselves. Make sure to choose a caterer who is dedicated to using local and seasonal ingredients to craft your wedding menu, guaranteeing the harmony of delicious flavors and sustainability!
Then, of course, there's the food itself! Choose favorites to shar with your guests, or spotlight local specialties. Don't be afraid to play around with serving options – offer an extended cocktail hour with food stations to offer a range of hors d'eouvres to tempt every palette, design a tasting menu of course after course of small plates, or host a traditional three course meal. Presentation is key – almost, but not as important as taste – so discuss efficient but dynamic plating options with your chef. Whether you serve haute cuisine or the local famous BBQ, don't be afraid to have fun with your menu!
PHOTO GALLERY –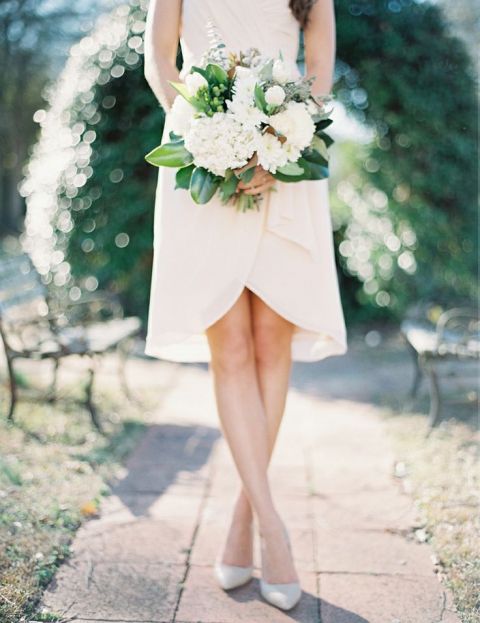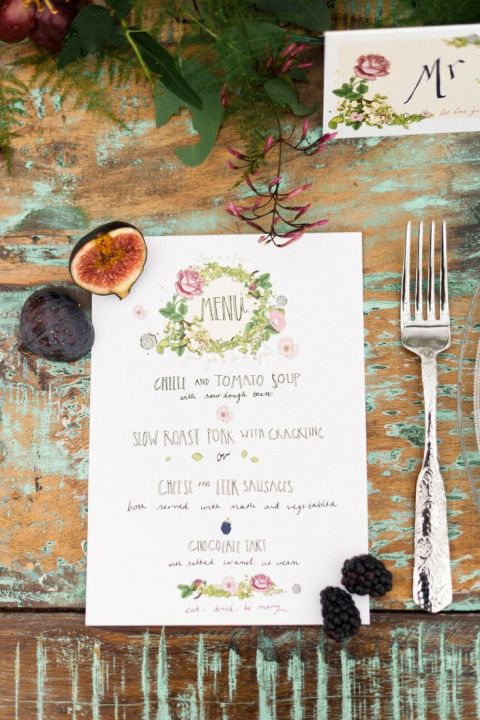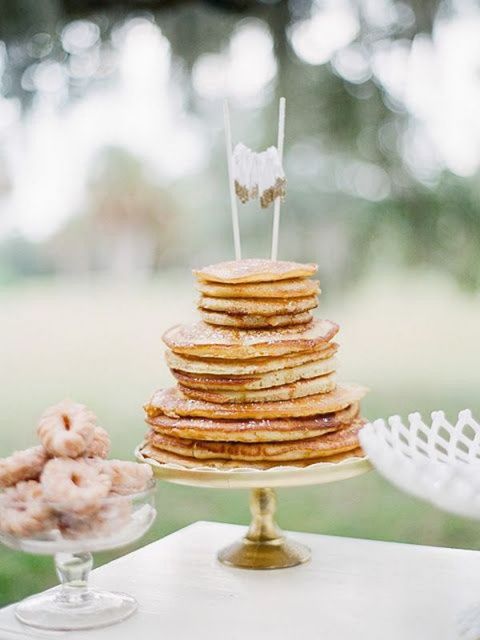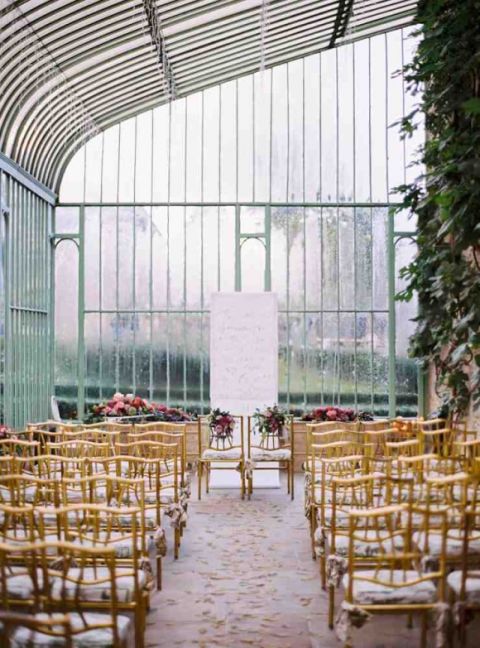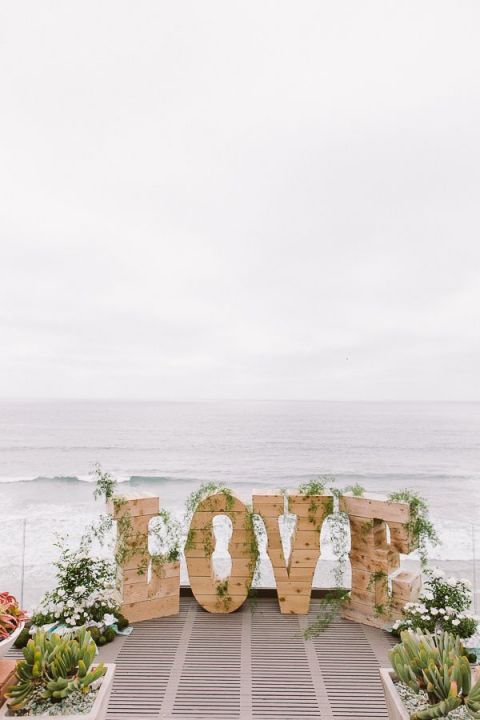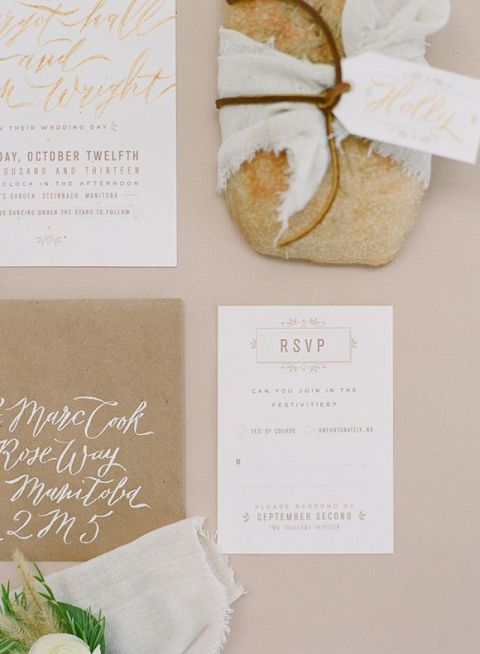 PHOTO CREDITS –
Short Tulip Skirt – Photography by Landon Jacob Photography via Southern Weddings | Floral Botanical Menu – Photography by Anushé Low Photography, Stationery Design by The Story House via Style Me Pretty | Pancake Wedding Cake – Photography by Jessica Lorren Organic Photography via Brides | LOVE Letters – Photography by Steve Cowell Photo via Ruffled | Glass House Ceremony – Photography by Alexander James Photography, held at The Village at Lyons, Planning by Pearl & Godiva via Wedding Sparrow | Bread Loaf Favors – Photography by Brittany Mahood Photography via The Refinery | Fork Escort Cards – Photography by Clayton Austin Photography via Green Wedding Shoes