I know what you're thinking – silver and gold leaf belongs in the winter for holiday weddings. Well, I'm taking them back! I wanted to use a mixed metallic palette to create a raw, rustic wedding with a chilly elegance. The mix of gold and silver is more expected for a New Year's Eve wedding, but a blend of matte metallics with rough, natural textures creates something more organic and less glam.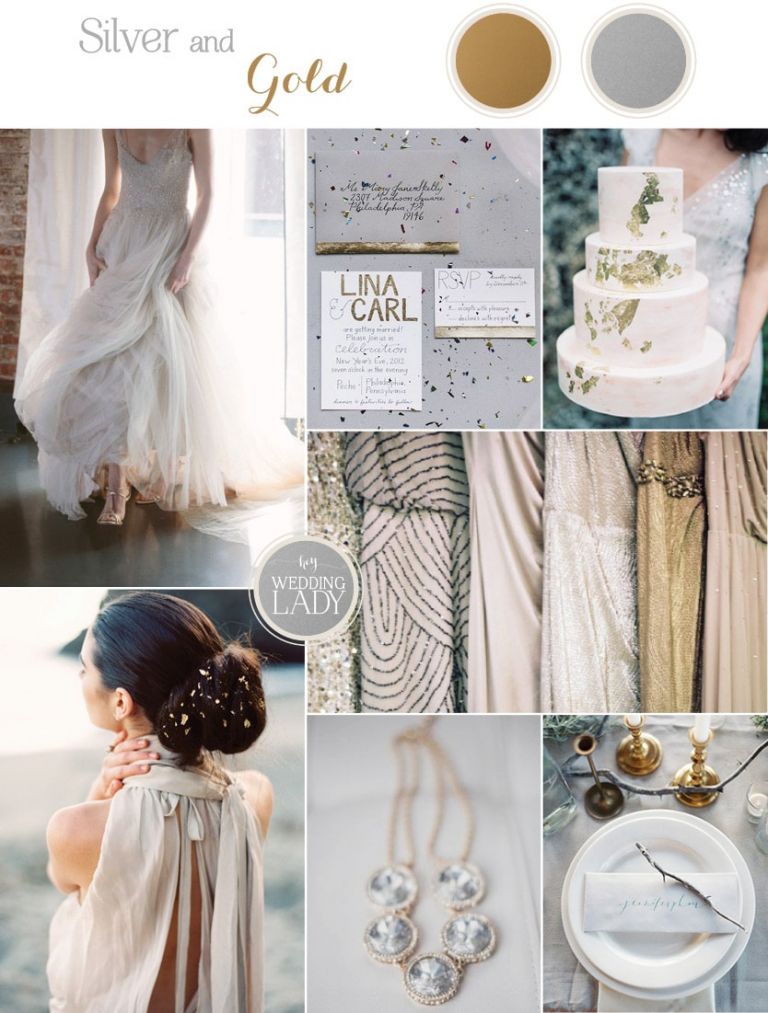 Start with yards and yards of filmy gray chiffon and silvered wood to create a rich, textured background, and layer on the gold details. Play off the dull gleam of foiled gold with twinkling silver beading, the pure crystal glitter of diamonds, or silver brushed branches to add some woodsy touches.
PHOTO GALLERY –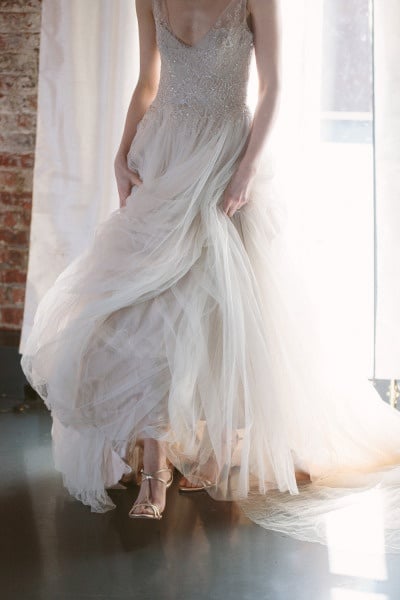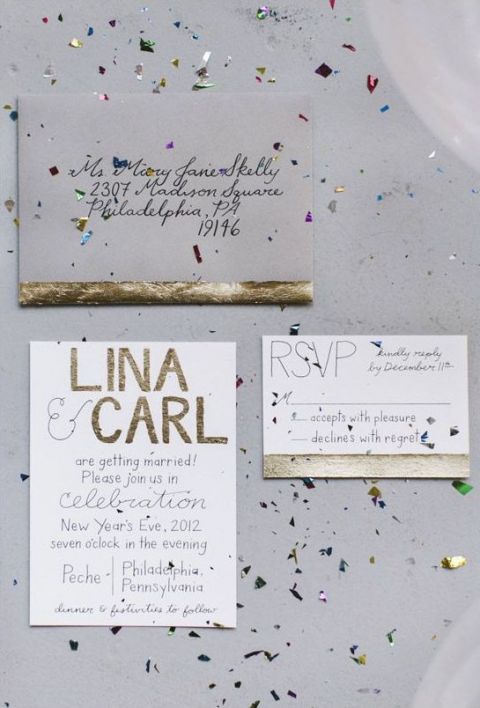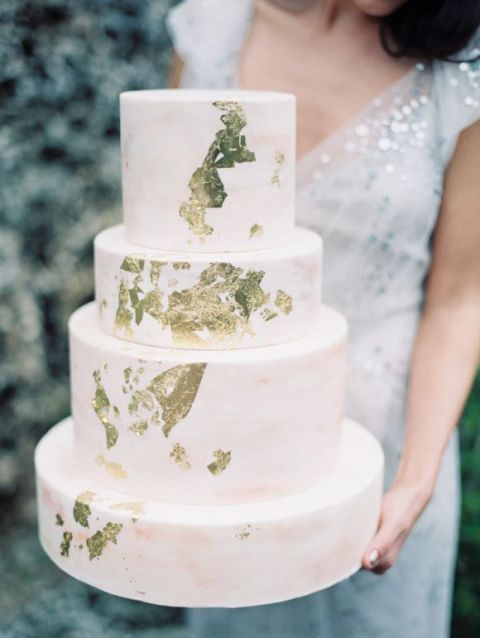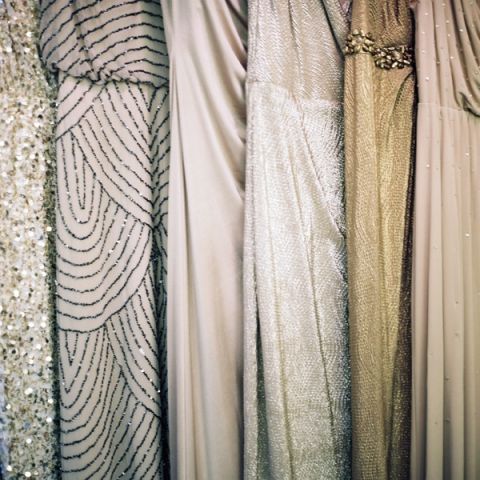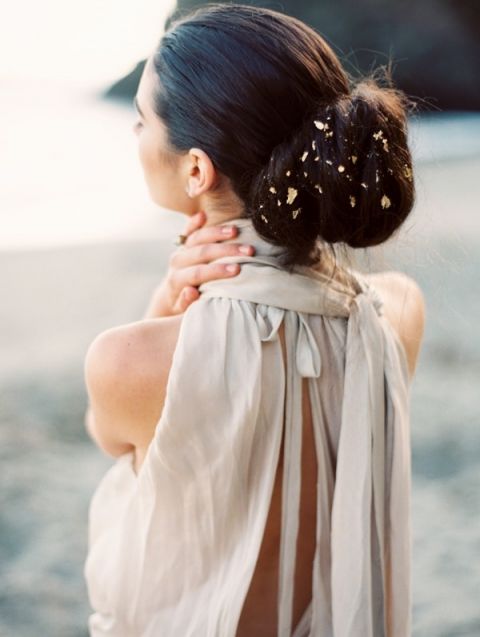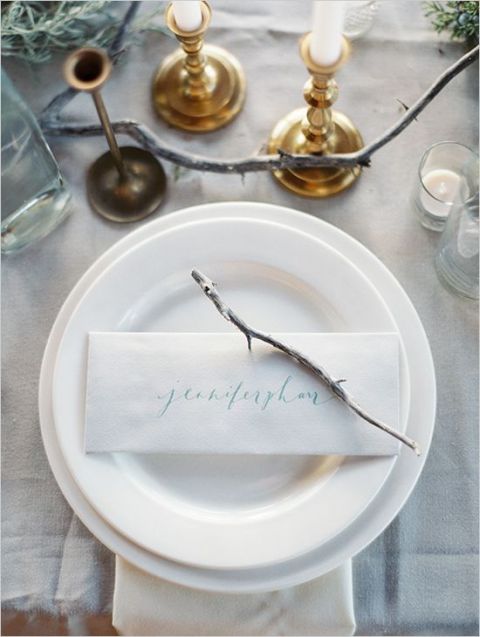 Photo Credits –
Silver Embellished Gown and Gold Shoes – Photography by Allan Zepeda Photography, Wedding Dress designed by Paolo Sebastian via Style Me Pretty | Gold Leaf and Confetti Invitation – Photography by Love Me Do Photography, Stationery design by Timepiece Paper Co. via 100 Layer Cake | Gold Leaf Wedding Cake – Photography by To Love Photographie, Wedding Cake designed by Earth & Sugar via Wedding Sparrow | Gold and Silver Sparkling Bridesmaids' Dresses – Photography by Trent Bailey Photography via Southern Weddings | Gold Leaf Embellished Bridal Hairstyle – Photography by Erich McVey, Styling by Ginny Au, Hair Styling by Mimi and Taylor via OnceWed | Gold Statement Necklace – Photography by Bellamint Photography, Jewelry by Master Jewelers via Burnett's Boards | Branches and Candlesticks – Photography by Erich McVey Photography, Styling by Ginny Au via Wedding Chicks
See More!
DUSK AND COPPER – MODERN METALLIC WEDDING INSPIRATION
BRIDAL STYLING SECRETS FROM MY FAVORITE FASHION BLOGS!