California is called the Golden State for good reason – in the summer, the rolling hills are covered with dry grass that is burnished the color of gold velvet under a clear blue sky. As our state gets drier and drier, I wanted to find a way to celebrate that stark beauty while keeping in mind the importance of conserving water and helping California get through the drought.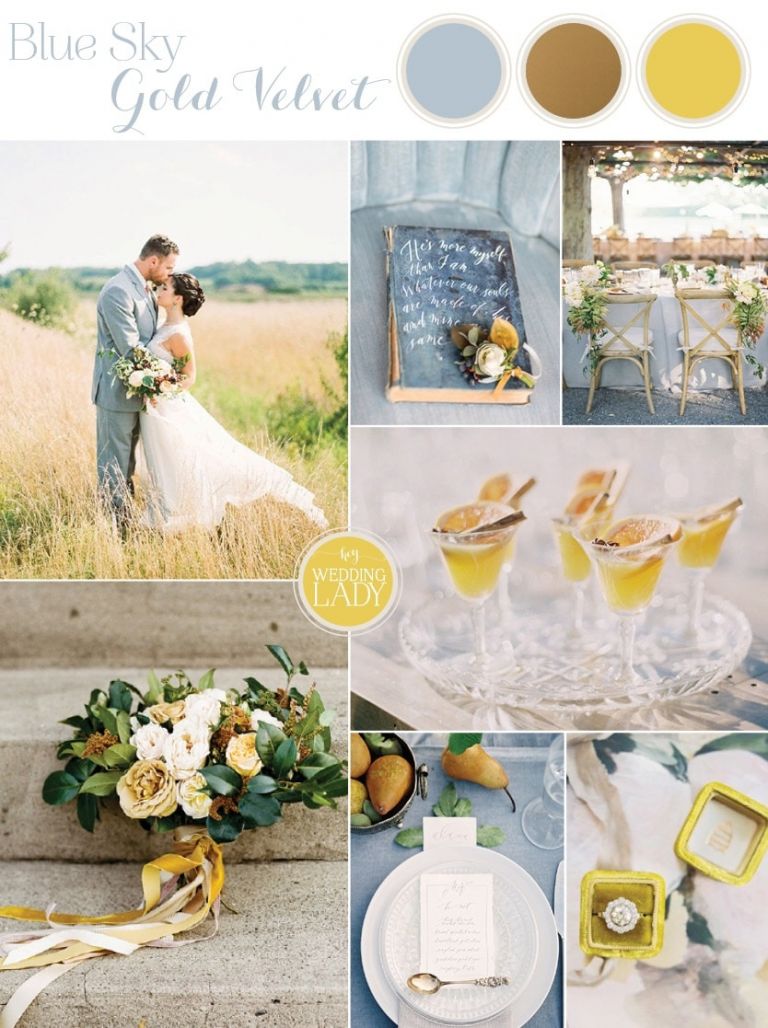 This California summer wedding inspiration brings in that sky blue and gold velvet palette with rich, natural texture. The setting itself – a ranch or private estate overlooking the expanse of rolling hills – is one of the most important elements. The wild beauty of the surroundings sets the stage for an elegantly rustic wedding.
Looking for drought-friendly ways to plan your wedding? Select a venue that is making water-conservation their priority to encourage small businesses to do their part. Limit florals in your decor or work in drought resistant decor like succulents and air plants. Work with a caterer that is local, sustainable, and eco-friendly to ensure that your wedding feast is waste-free.
PHOTO GALLERY –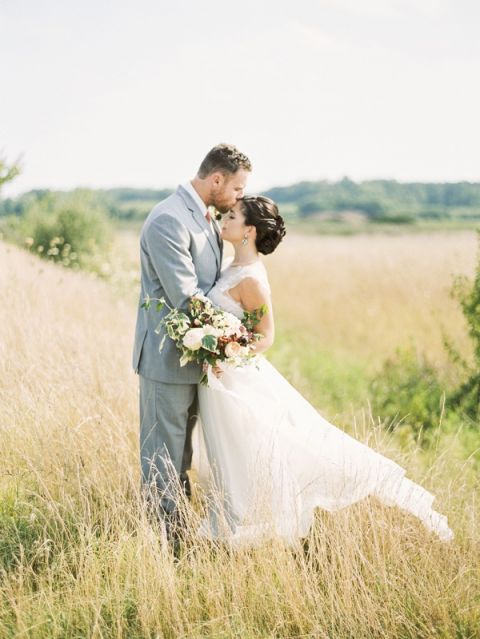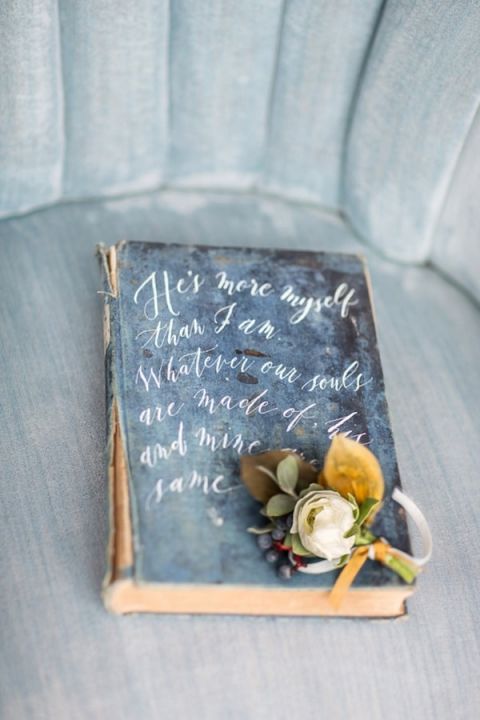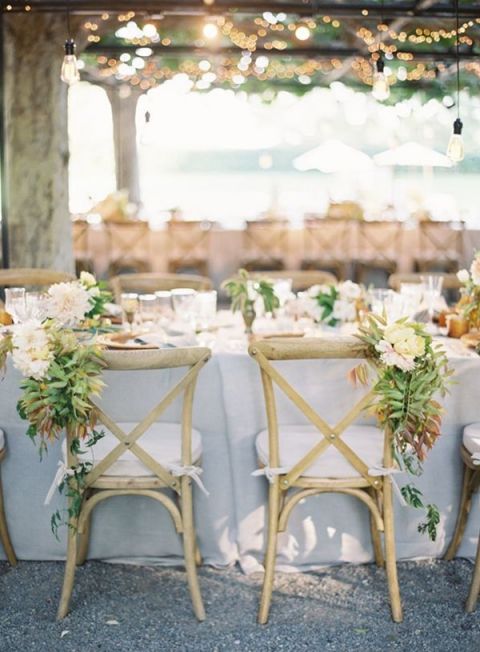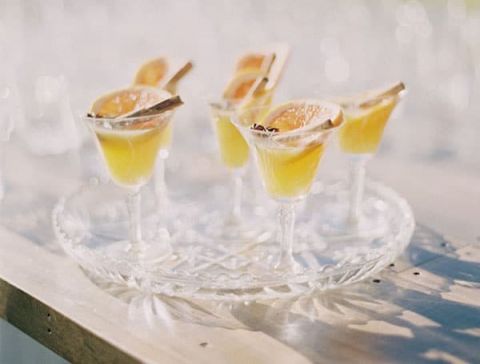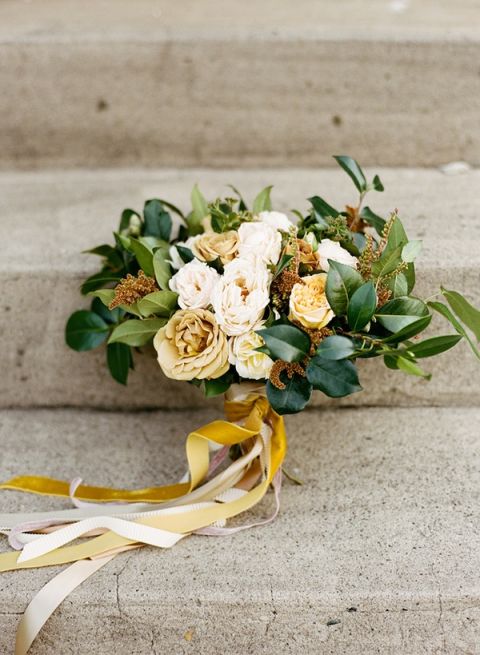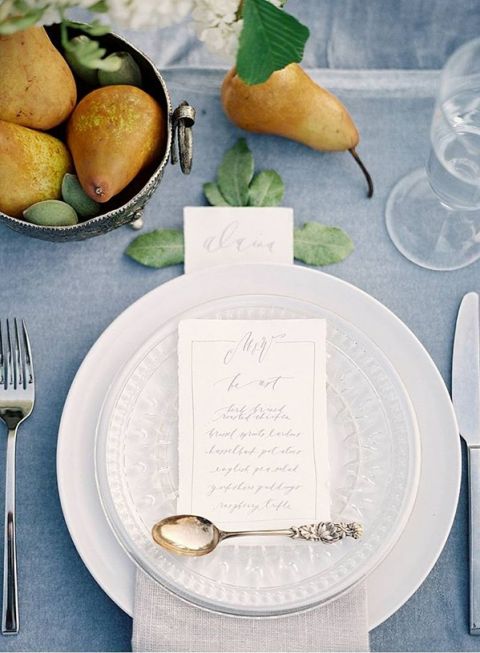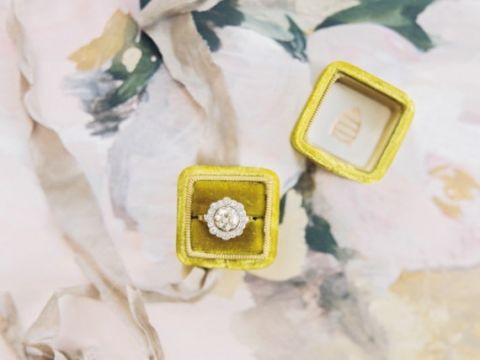 PHOTO CREDITS –
Bride and Groom in the Hills – Photography by KRISTA A. JONES, Styling by KRUSE & VIEIRA EVENTS via Magnolia Rouge | Vows on a Vintage Book – Photography by MARU PHOTOGRAPHY, Styling by CELSIA FLORAL via Magnolia Rouge | Greenery Arbor Reception – Photography by Michael Radford Photography, Located at Beaulieu Gardens, Design and Coordination by Enjoy Events Co. via OnceWed | Summer Citrus Cocktail – Photography by Byron Loves Fawn, Styling by Victoria Cameron via Green Wedding Shoes | Bouquet tied with Velvet Ribbons – Photography by WHITNEY NEAL, Floral Design by JACLYN JOURNEY via Magnolia Rouge | Place Setting – Photography by Heather Payne Photography via HWL | Gold Velvet Ring Box – Photography by Sawyer Baird, Ring Box by The Mrs. Box via 100 Layer Cake
SEE MORE WEDDINGS LIKE THIS –

Sky Blue and Gold Velvet – California Summer Wedding Ideas