Some classics never go out of style – this preppy Kate Spade inspired shoot uses timeless elements like sequins and stripes with a chicly modern color palette! Joelle Charming paired elegant black and white stripes paired with emerald green sequins and metallic bronze details.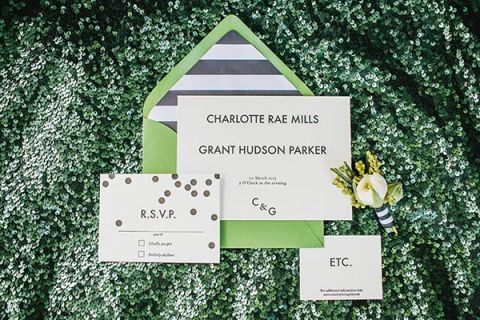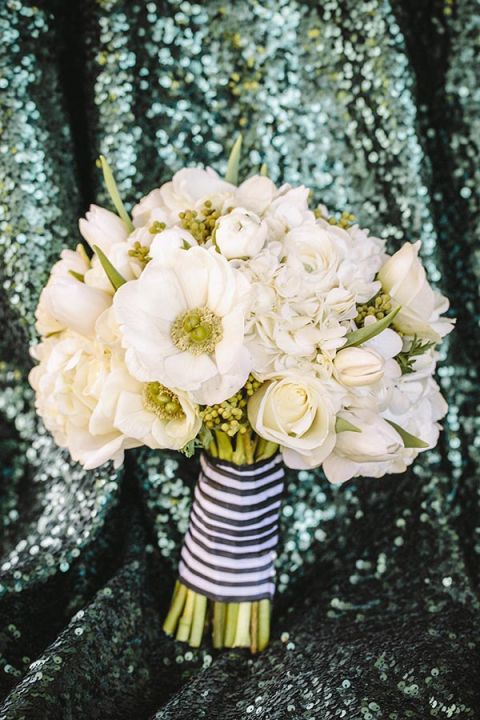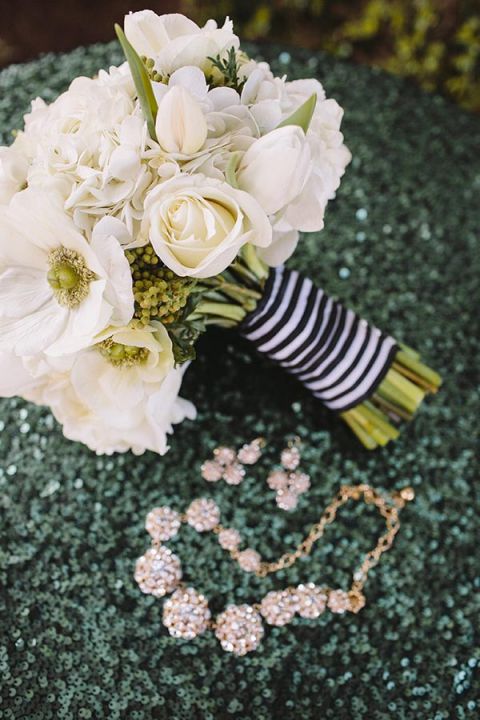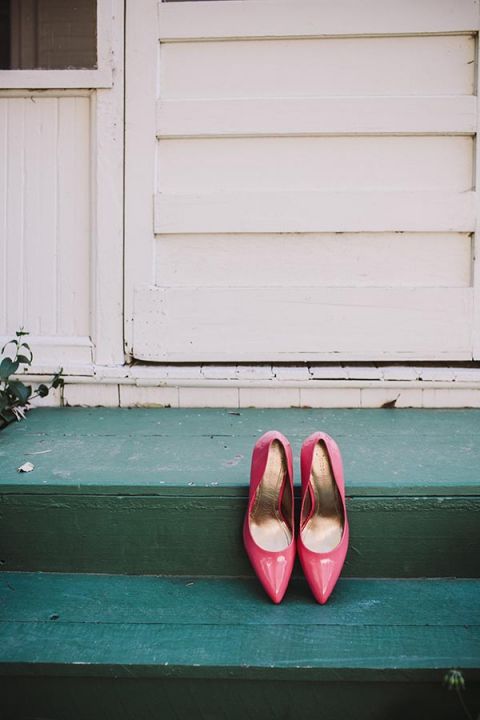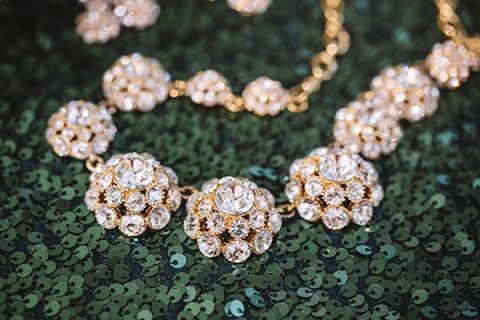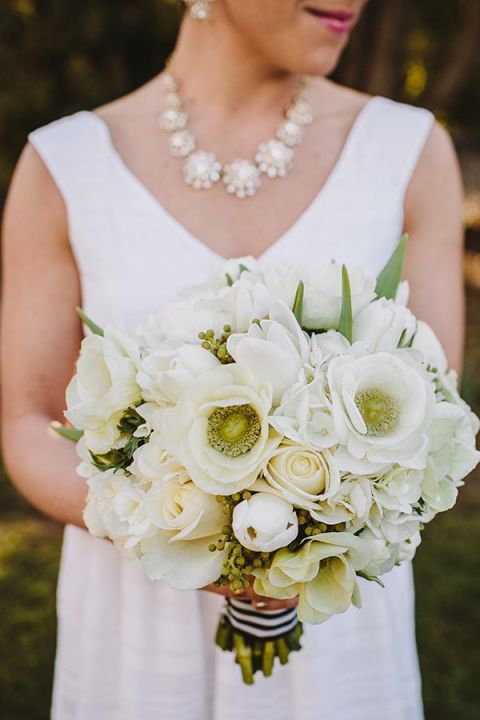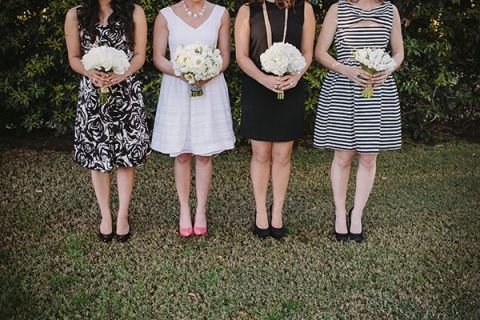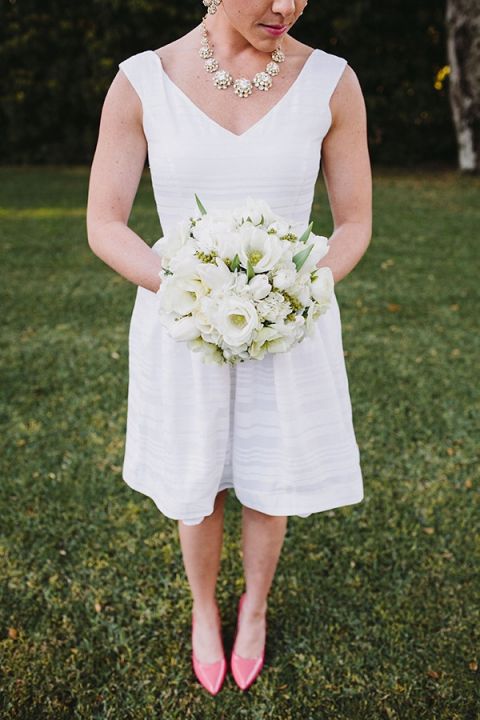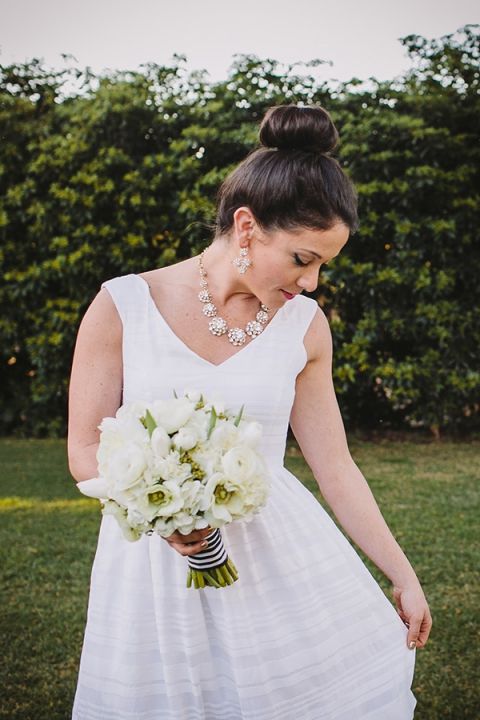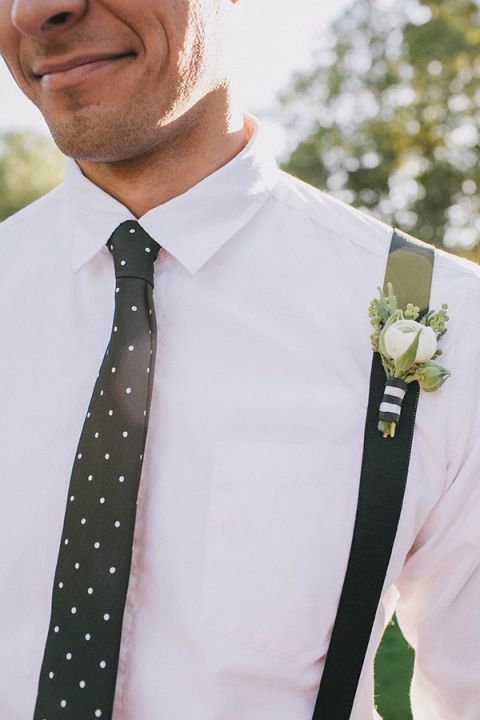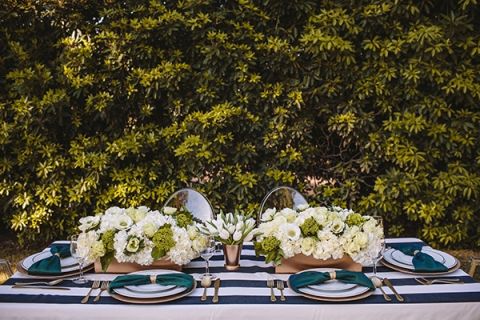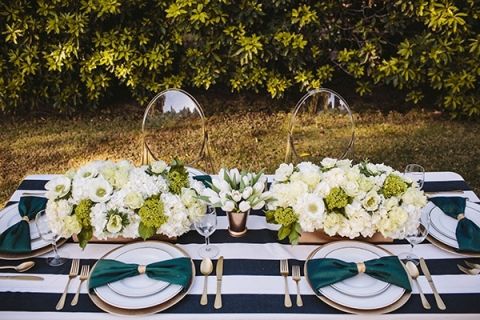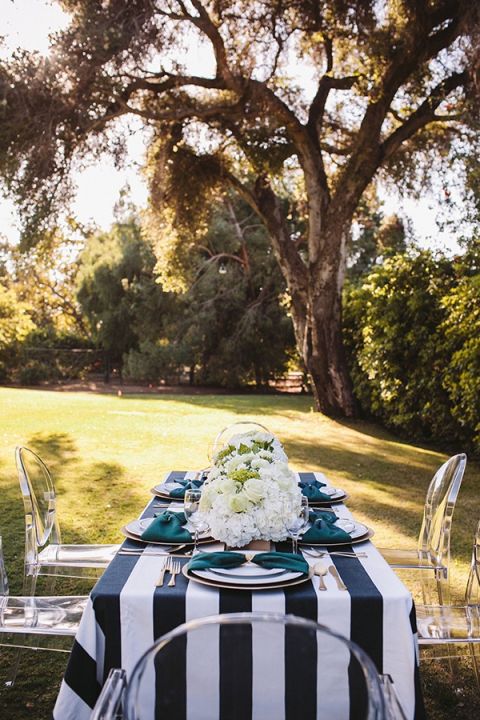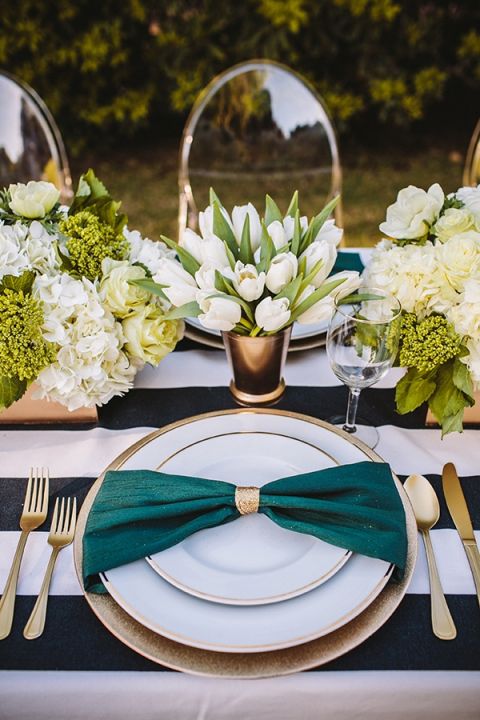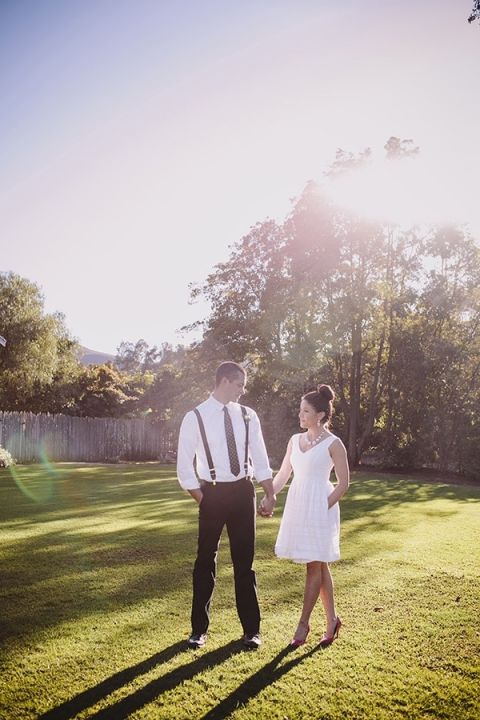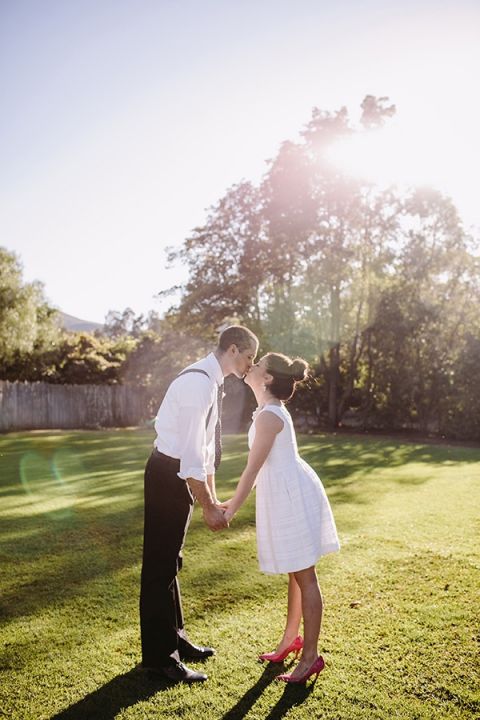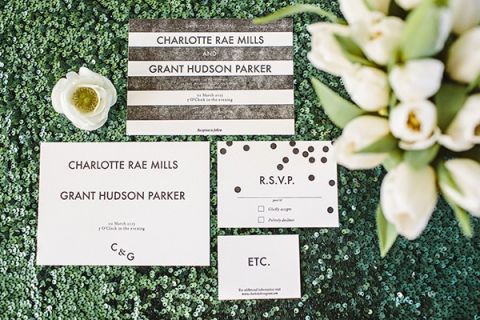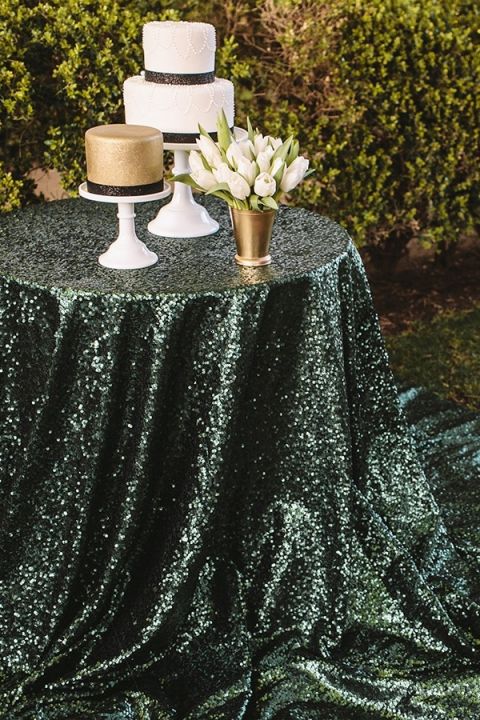 The Southern California sunshine added a gorgeous sheen to the already sparkling styling of the shoot. A glittering statement necklace and cluster earrings from Kate Spade were the perfectly timeless touch to a retro, A-line wedding dress that hit just below the knee. Outfitted with hot pink pumps and a chic ballerina bun, the bride was the perfect blend of old meets new. Her bridesmaids looked the part in black and white cocktail dresses from preppy staple, Lilly Pulitzer.
Monochrome details kept the tabletop clean and unified – white and ivory flowers in brass vessels ran the length of a table in black and white stripes. Metallic accents and emerald green napkins adorned each place setting, arranged in a perfectly preppy chic bow tie! The dessert table took the cake with brilliant green sequins providing a gorgeous backdrop to sparkling white and gold cakes.
PHOTO CREDITS –
Photography by Anna Delores Photography | Styling and Coordination by Joelle Charming | Floral Design by Stella Bloom Designs | Stationery Design by Alissa Bell Press | Table Linens by La Tavola Linens | Equipment Rentals by Town and Country Rentals | Bridal Makeup by Crystal Huber Makeup | Bridal Jewelry by Kate Spade | Bridesmaids' Dresses by Lilly Pulitzer
See More Weddings Like This –
Stripes and Sequins – Preppy Kate Spade Styled Wedding