Winter has always seemed like such a magical time to me, and this enchanting woodland wedding shoot from the incomparable Michelle Leo Events beautifully illustrates why! The elegant shoot with Jacque Lynn Photography makes beautiful use of the crisp, clean light of a snowy Utah winter, pairing that chic white with gorgeously luxurious details in rustic green and amber.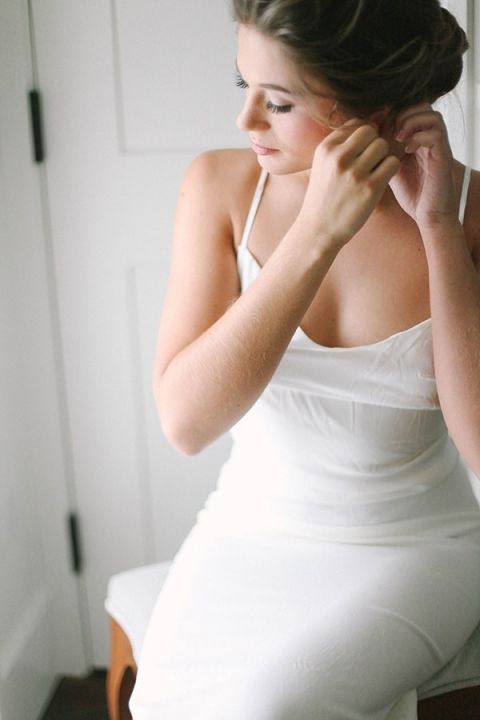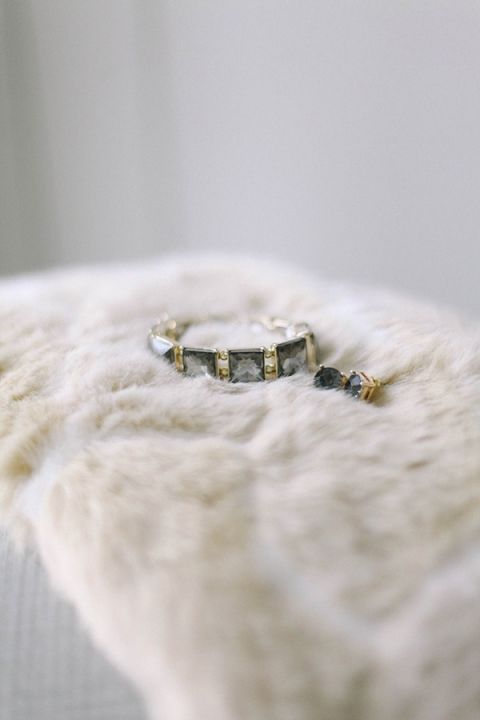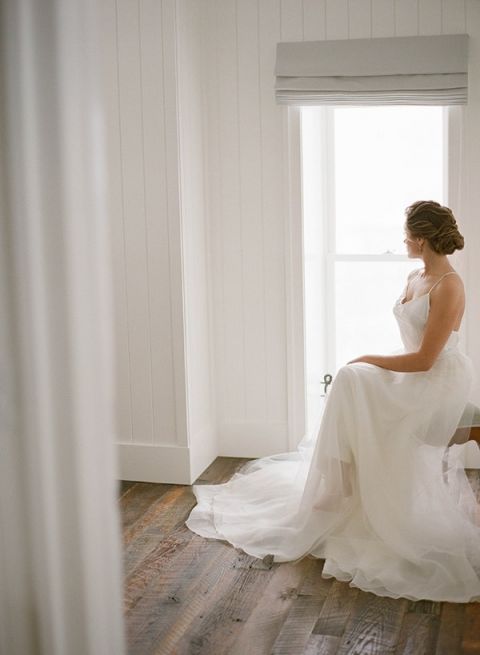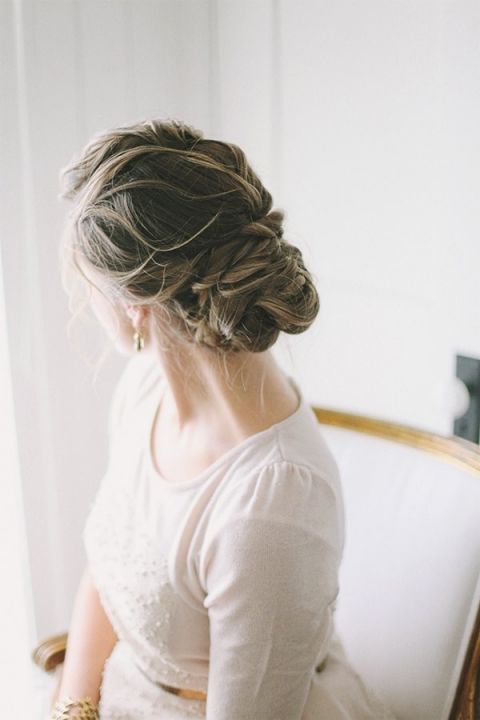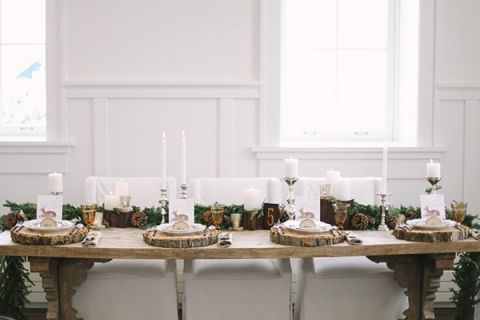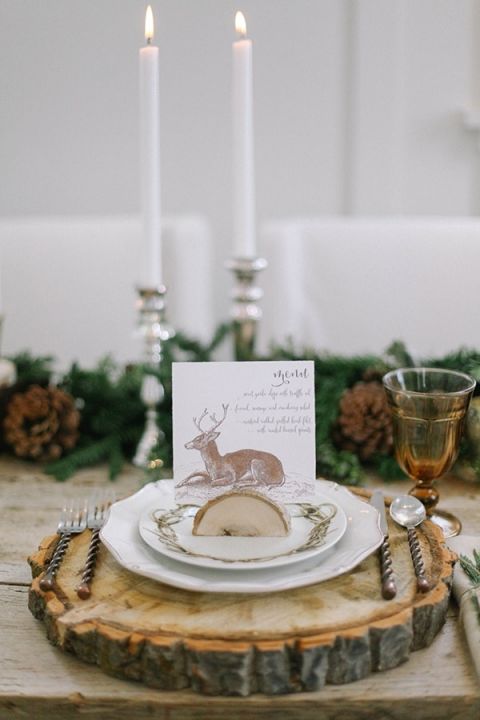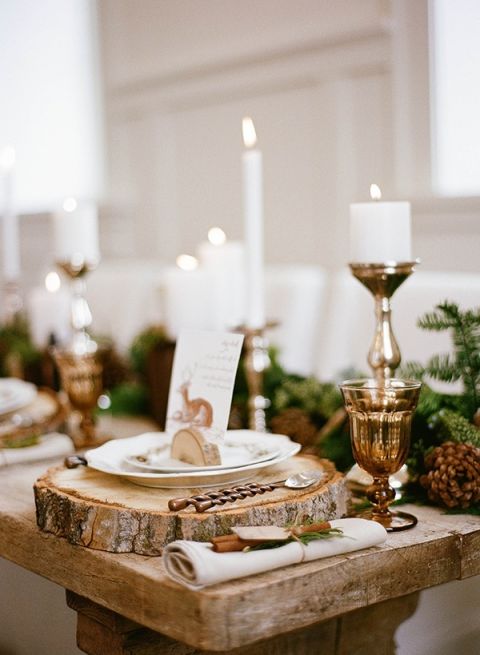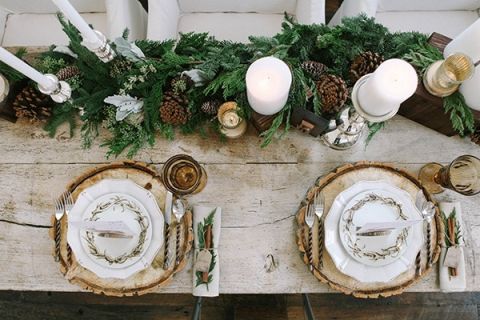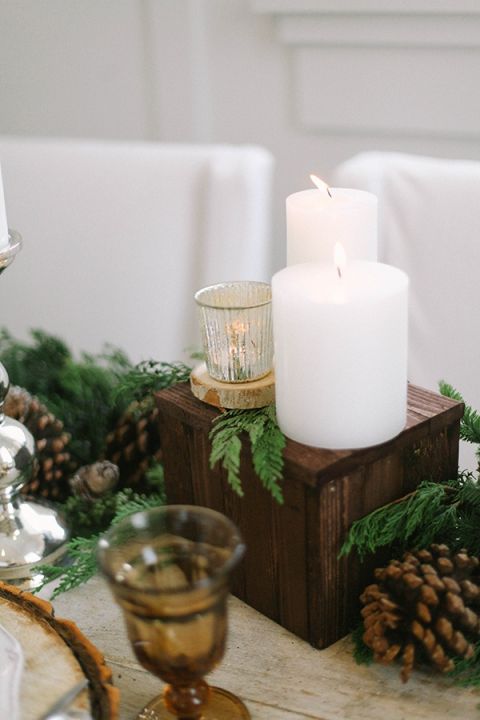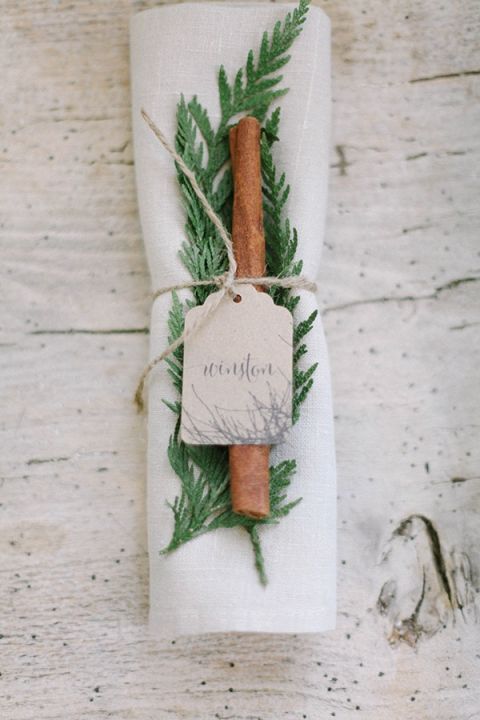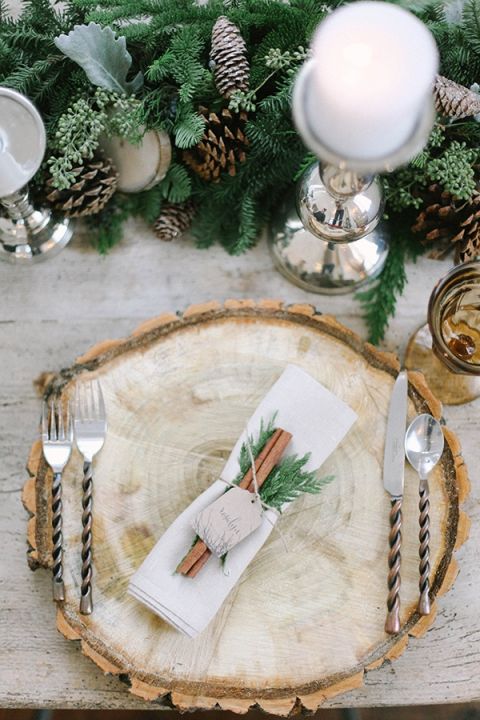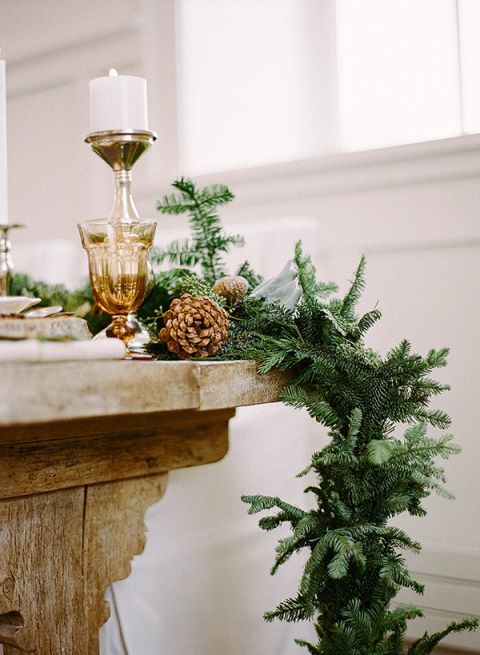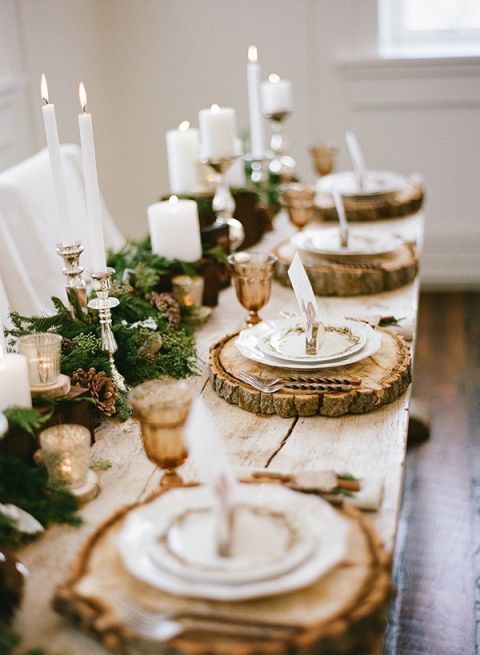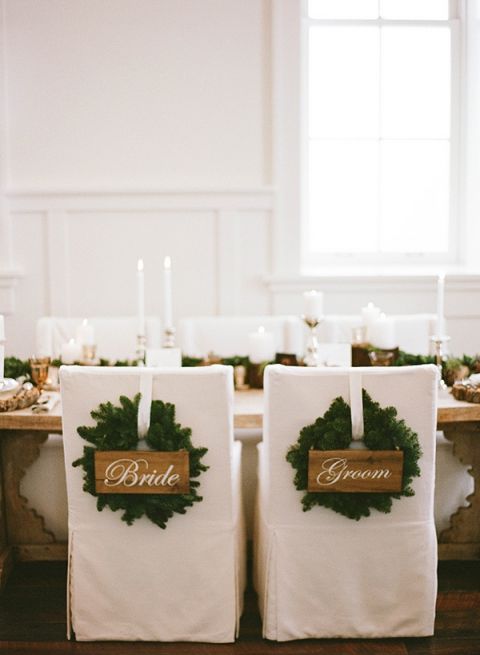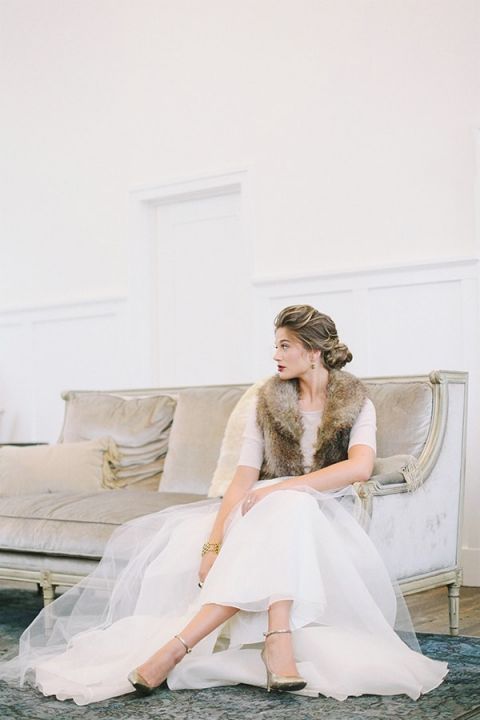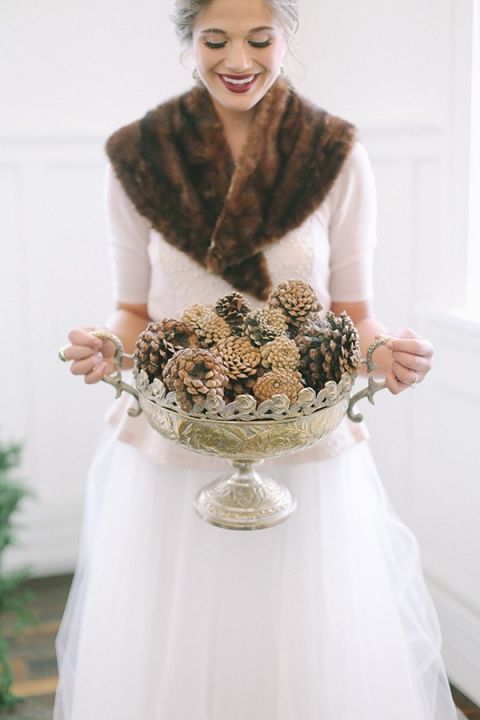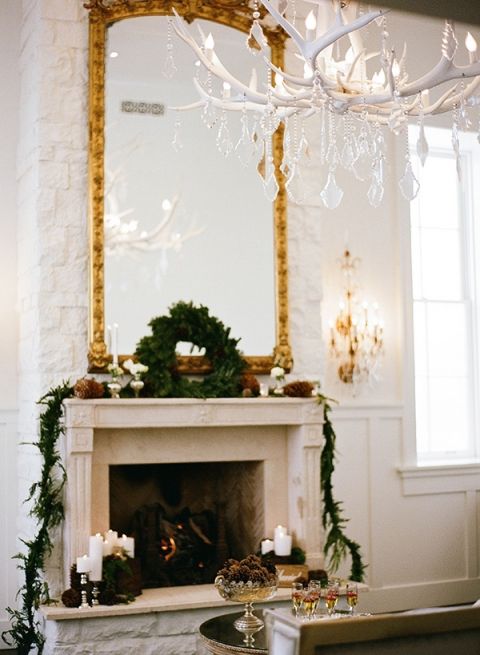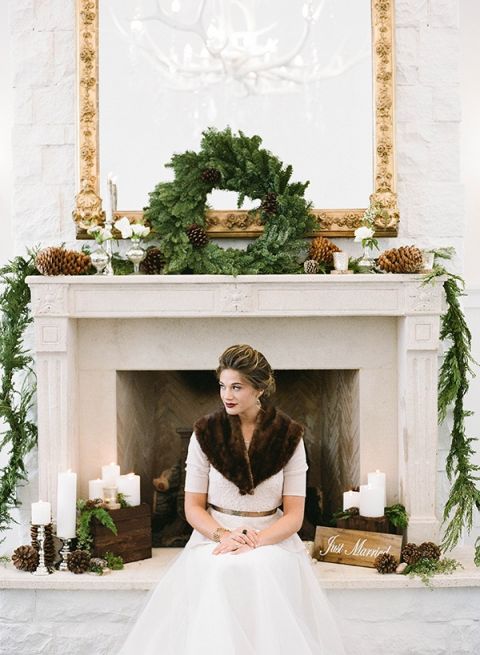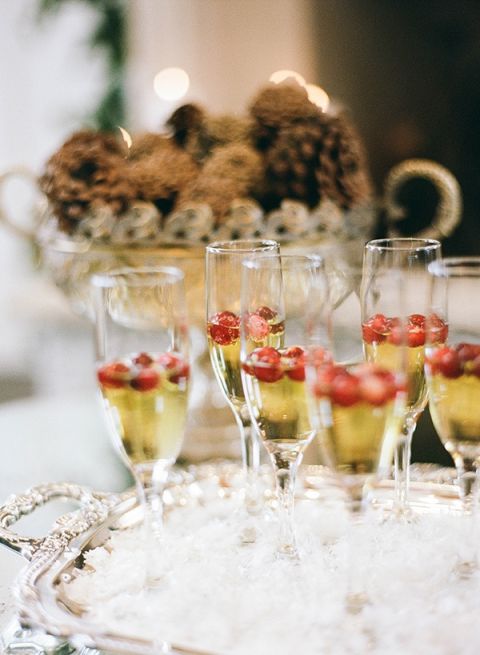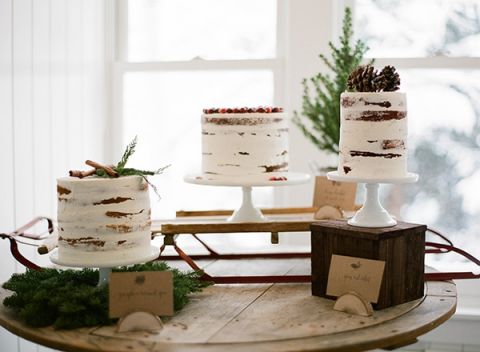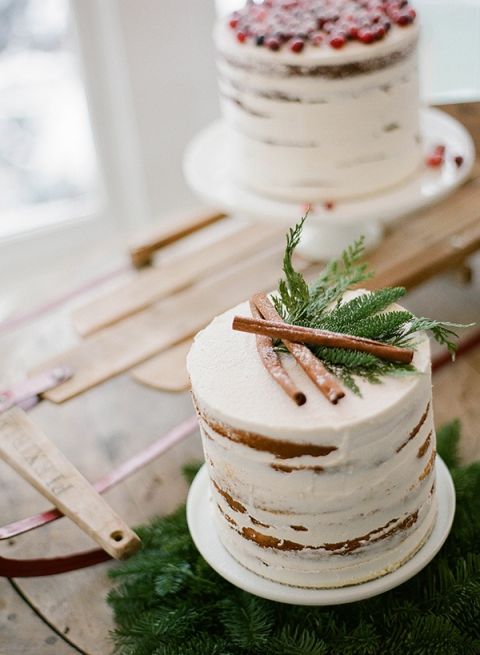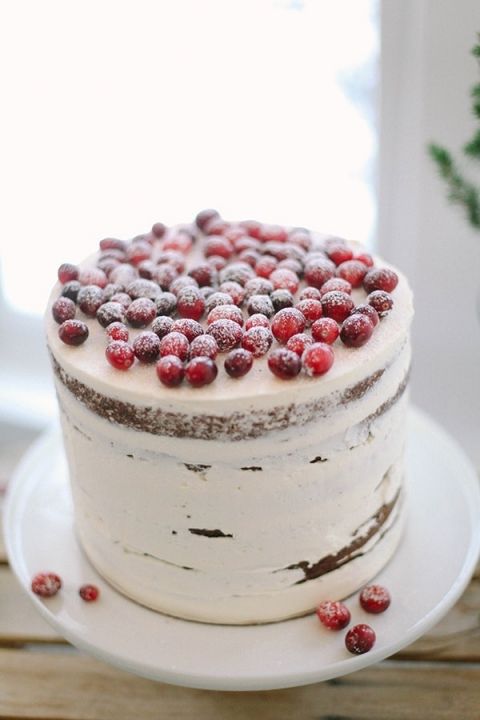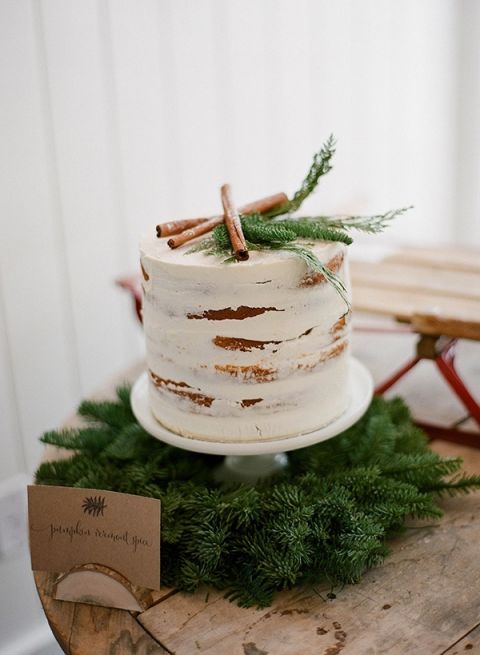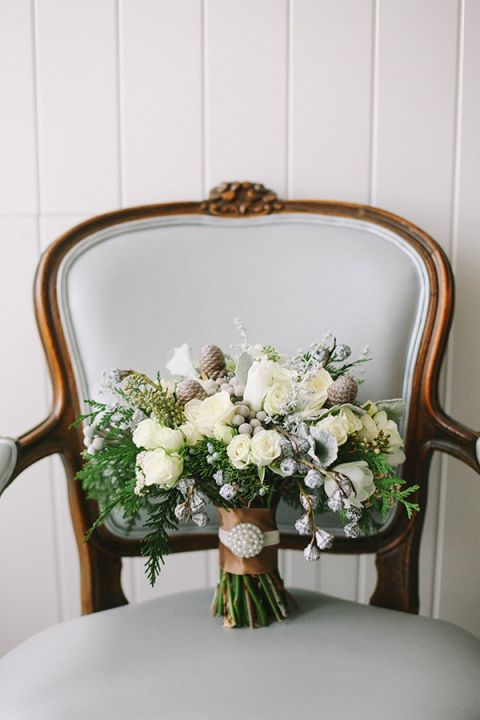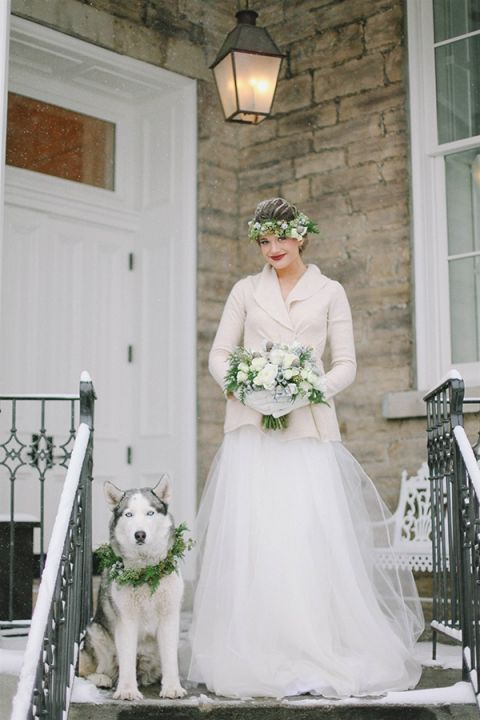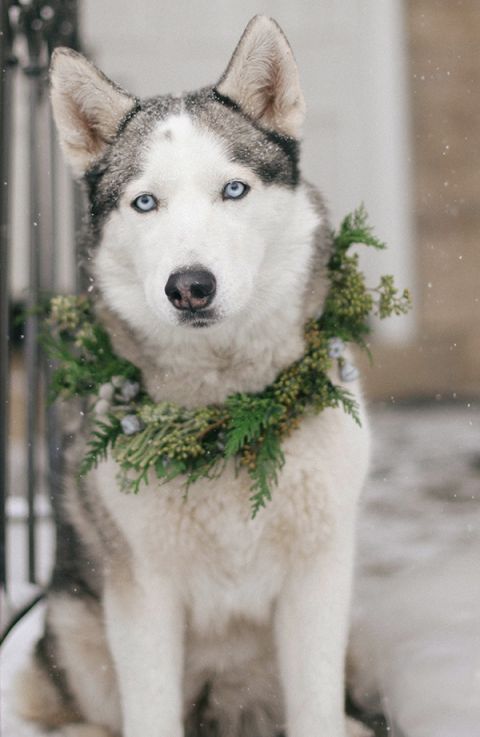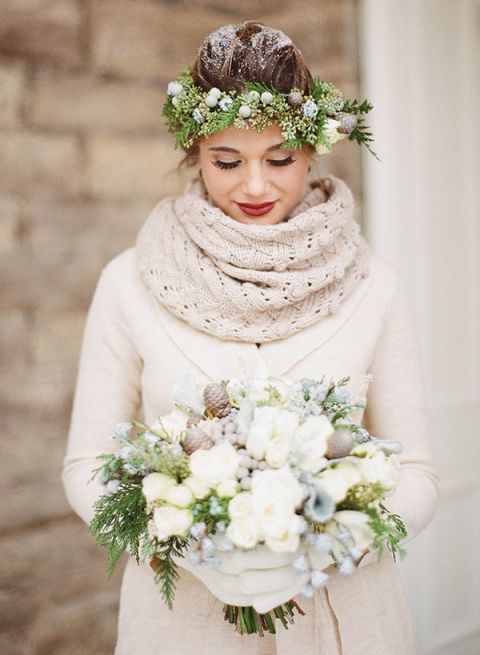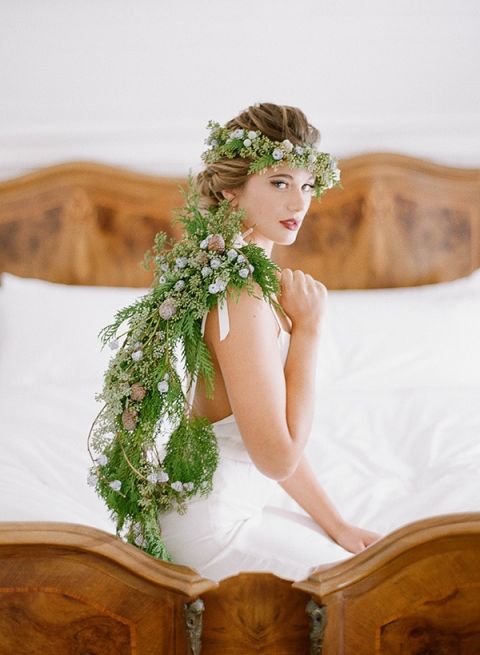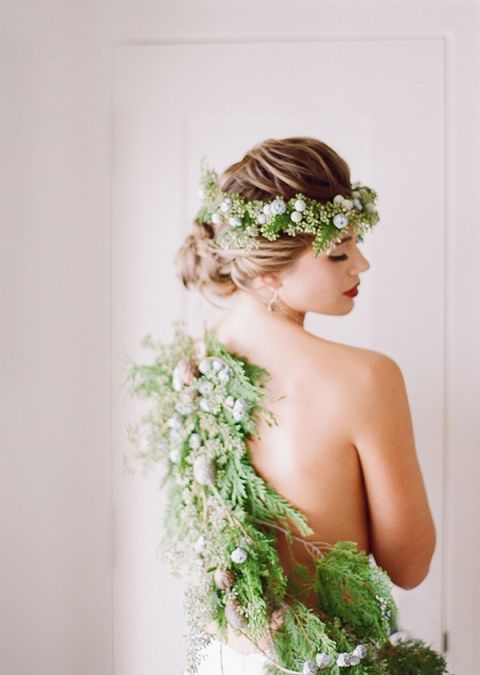 The soaring windows of the Washington School House allowed that light to bathe the Great Room, warmed by a grand marble fireplace and a unique white antler chandelier hung with crystal drops. The pristine room provided the perfect canvas for a rustic wood trestle table with a green fir garland snaking down its length. Rounds of polished wood provided the perfect chargers for place settings adorned with amber glassware and plates bearing an antler motif. Despite the rustic trappings, gold cande holders and clean white pillar candles leant an elegant look to floral designer Blooms & Blossoms abundant greenery.
One of the things I love about gorgeous event design is the way that even the tiniest details contribute to the concept as a whole – from the wooden pedestal table set with a vintage sleigh and a trio of woodsy winter cakes, to the hand drawn fawn motif on the menus, each photo adds to the beauty of the shoot as a whole. A wealth of cozy winter bridal looks complete the beautiful design story – a stunning silk chiffon shift from Alta Moda Bridal became the canvas for luxurious knit sweaters and scarves from Anthropologie. Even the adorable husky dog who gamely modeled was charmingly accessorized with his own wreath!
PHOTO CREDITS –
Photography by Jacque Lynn Photography | Design and Styling by Michelle Leo Events | Located at Washington School House | Floral Design by Blooms & Blossoms | Wedding Cakes designed by One Sweet Slice | Invitation Design and Paper Goods by Alexis June Creative | Wedding Dress provided by Alta Moda Bridal | Accessories from Anthropologie | Shoes designed by Kate Spade | Bridal Hair and Makeup by Hair & Makeup by Steph | Modeled by Roxanne Rose
Enchanting Woodland Wedding Shoot with Rustic Winter Details