This weekend is the winter solstice, the longest night of the year, which makes this the perfect time to bring back this inspiration board! Celebrating the solstice is a long-held tradition, when people would gather branches into their homes to remind them of the eventual return of green, growing things, and light candles against the long, dark night to draw back the sun.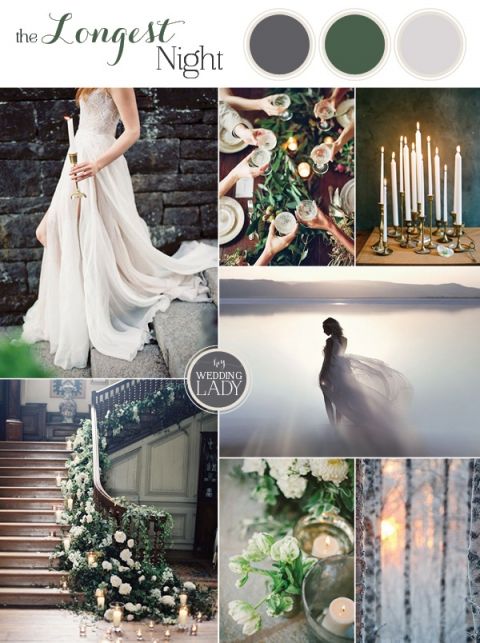 These days we tend to get caught up in other winter celebrations – but we still bring a tree into our houses and wrap it in bright lights, reminding us that spring and the sun are never too far away. We still gather with our loved ones in the darkest and coldest time of the year, toasting to the good times and looking forward to what the new year will bring.
To celebrate, I wanted to create a board that captured that transition from the dark of the night into the bright sunrise. Although this board was originally created for the winter solstice of 2013, I'm surprised at how well the styling tied in to some of the biggest trends of 2014! Rich garlands of fresh greenery are perfectly on point, both for the tradition of bringing boughs of winter green indoors and the elegant, organic style that was the hallmark of 2014. The simple glamour of glowing candles and crisp white flowers help capture the last of the light before the sun rises.
PHOTO GALLERY –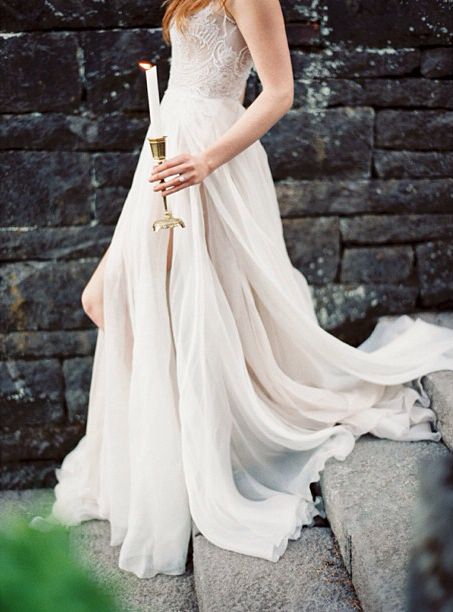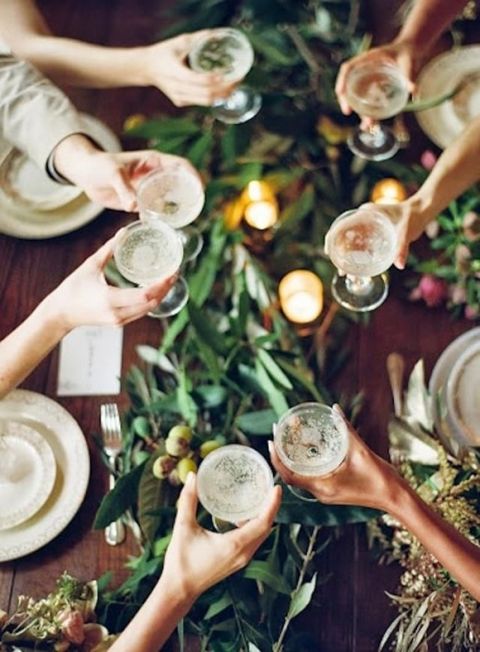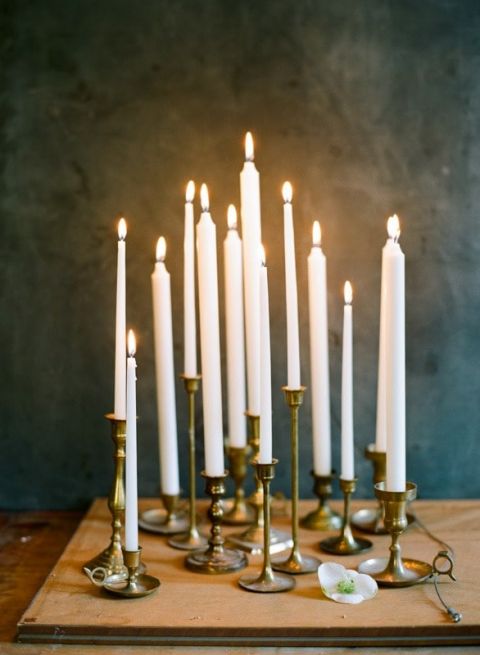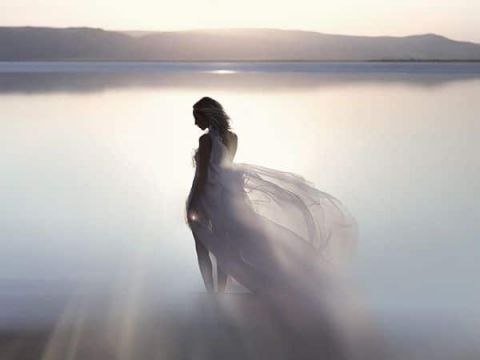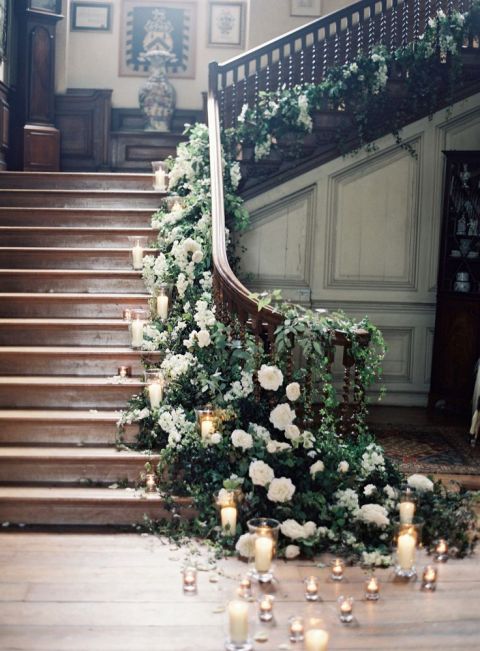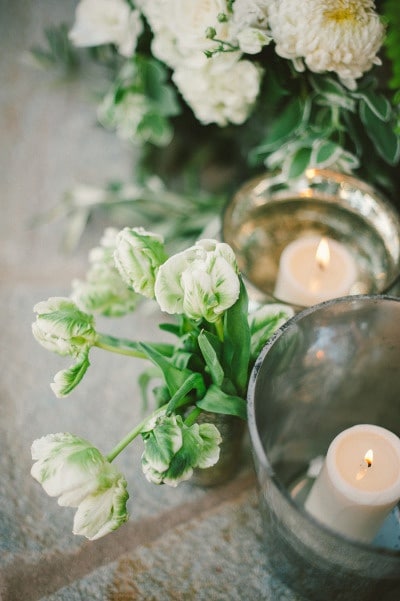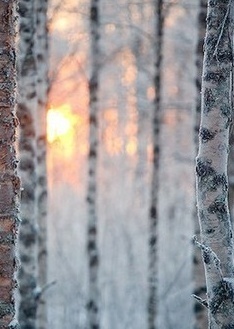 Photo Credits –
Ethereal Bridal Portrait – Photography by Erich McVey Photography, Styling by Joy Proctor via Wedding Sparrow | Greenery Table Runner – Photography by Elizabeth Messina Photography via Martha Stewart Weddings | Taper Candle Cluster – Photography by Ali Harper Photography via Snippet & Ink | Bridal Portrait at Sunrise – Photography by Bruno Aveillan Photography via Studio 5555 | Grand Entrance Staircase  – Photography by Rebecca Lindon Photography via Style Me Pretty | Fresh White and Green Flowers – Photography by Emily Blake Photography via Style Me Pretty | Snowy Birch Forest – Photography by Johannes Sipponen Photography