I love getting gorgeous wedding submissions and sharing the work of so many talented pros, but I know there are a lot of questions surrounding the submission process. One of the most consistent questions revolves around what it means to have an exclusive wedding submission and how to re-submit to be featured again!
Since Hey Wedding Lady does accept non-exclusive content, I have a lot of thoughts on that topic – and I wanted to share not only my submission process, but insights from dozens of other wedding bloggers (yup, we talk).
Details on how to get featured on Hey Wedding Lady!
Here are the 5 most common questions about exclusive wedding submissions!
1. What is considered an Exclusive Wedding Submission?
An exclusive wedding submission means a publisher has the first right of publication – meaning they want to be the first publication – web, print, etc. – to ever share the photos and the feature. That doesn't mean you can't feature them on your website, blog or social media (although there are some caveats). 
There are also non-exclusive wedding blogs, like my own, that do feature weddings and editorials that have been featured on another publication before, considered a non-exclusive wedding submission. That being said, I do have guidelines for re-publishing non-exclusive features!
If the submission states it has never been featured before, it is considered an Exclusive submission to Hey Wedding Lady.
If it was previously featured, it must be disclosed as a non-exclusive wedding submission and the original publisher and date provided up front in the submission. 
There must be at least a 90 day buffer between any feature and my publication date. 
Please avoid simultaneous submissions (where it's sent to more than 1 blog at a time).
Why are these requirements so important to me as a publisher? It's about two things: respect and engagement.
It's about respect to the other publisher, who received an exclusive wedding submission and worked hard on the feature, editing, crediting, writing, promoting it on social media. I want to respect their exclusivity policy and keep a good relationship with other bloggers because we all interact, catch up, and engage with each other's content in a mutually beneficial relationship.
It's about respect for my blog, because I also work really hard on every submission, exclusive or not. There is a lot of work that goes into creating a blog post – and not just creating it but optimizing it – and I want to make sure my posts are going to give each vendor the best exposure I can. Making sure our communication is open and honest makes me feel my work is being respected, and all I ask for is that honesty upfront.
It's also about engagement. A re-feature may get less engagement than the first time out of the gate. I make sure the copy is fresh, SEO-friendly, and doesn't use the same keywords as the original if I can, to capture a different search term and not compete with the original post. I also want to make sure the photos I share are unique and will garner engagement, likes, and clicks for the vendors. Oversaturation of the same content can actually reduce that engagement, and that goes against all of our goals.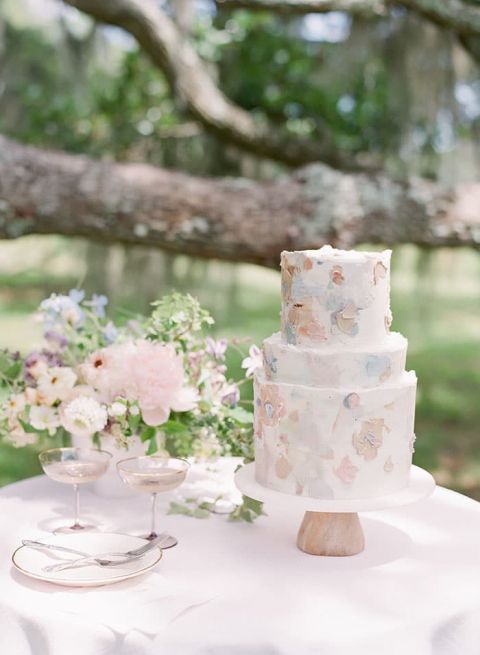 I said 'yes' to this pretty little shoot from: The Happy Bloomand Haley Kelly Events!
2. Can I share photos on my website or Instagram and still have an 'exclusive' feature?
For nearly every wedding publisher out there – and the exception seems to be solely Martha Stewart Weddings – you can share the photos on your personal blog, website galleries, and social media and it will still be considered an 'exclusive wedding submission'.
That does not count as a 'publication' – a submission-based blog like Style Me Pretty, Wedding Sparrow, Ruffled, Green Wedding Shoes, yours truly, a regional wedding blog or a print magazine all count as a publication.
That doesn't mean I recommend going crazy sharing the photos!! It's one thing to update your website banner, add a new gallery, or share a sneak peek on Instagram, but if you want that accepted feature, keep it a little bit under wraps. 
Just like having too many publishers showcasing the same work can decrease engagement, so too can oversharing online. If everyone in your network sees the photos – all the gorgeous portraits, wow-factor details, and unique styling that makes it a must-have for wedding publishers – before the feature goes live, the bloom is off the rose, so to speak. That gorgeous inspiration won't get the same ooph and excitement when you pop out and say 'guess what, this beauty is featured today!!'. 
So my watchword here is 'sneak peek' – put out a little hint, a taste, a teaser, and then share to your heart's content to celebrate it being featured!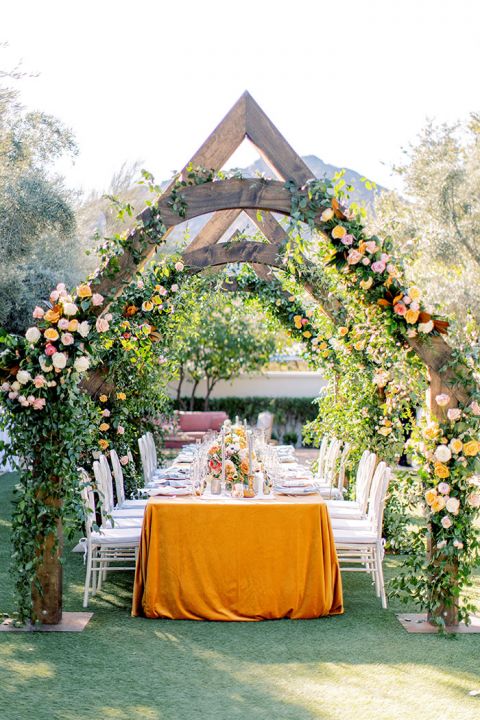 3. How do I submit non-exclusive content to be re-featured?
Say you had a beautiful real wedding or an exquisite styled editorial shoot featured on Style Me Pretty or a regional edition of The Knot magazine and you'd love to see it out circulating again. 
That's awesome! It is 100% worth submitting again – you can use it as evergreen content to reach a new audience, get quality links from new sites to help your website grow, and increase your network of wedding publications that are specifically designed to help vendors grow. It's a win-win!
Here's how to submit a non-exclusive wedding feature to be republished – 
Disclose that it's non-exclusive. On my submission form I have a checkbox asking if it has been previously featured or not. That's all it takes! 
Include where and when it was featured. I also have a space to enter the link to the original publication and the original feature date. That's important for my 90-day window around previous features.
Wait to hear back. Just like in submitting an exclusive feature, this is an irritating but necessary step. If you want to submit it to more than one non-exclusive blog, please don't do it as a simultaneous submission and send to another blog while the acceptance is pending.
Once you're accepted, treat it like an exclusive all over again! Give this blog their own grace period to feature the content and wait to submit again. If you prefer not to wait for their publication time frame, you have every right to withdraw your submission.
I basically treat every feature like an exclusive – whether it was featured before or not. To me, that means giving each feature my all when it comes to optimizing the post, writing unique content for my readers and for search engines, and creating great posts to share on my social media channels. 
That's why it's so important to me that we're on the same page as a publisher and a submitter. I have wonderful relationships with pros who have never sent me an exclusive submission, because they're open and honest with me. 
4. Is a non-exclusive submission the same as a simultaneous submission?
NO. Flat, hard, unequivocal no. I've changed the wording about 'simultaneous submissions' on my submission page so many times, but it's an issue that publishers encounter over and over.
If you're submitting the same gallery to multiple publications at the same time – or submitting to one before hearing back from another – it's considered a simultaneous submission. 
As exciting as it can be to have your work featured multiple times, boom, boom, boom – if you're not up front about it, it can be hugely damaging to your relationship with those publishers.
There's something heartbreaking about being excited for an upcoming feature – promised either exclusivity or a grace period around the publication date – and then seeing the same photos on a different blog within a week or two. 
There goes that feeling of respect and mutual benefit, not to mention my own excitement over the feature. I'm not putting my heart into sharing and promoting it after that, or adding it to my evergreen calendar to keep sharing down the line. I'm also less likely to accept a feature from that submitter again.
I totally understand that publications take a while to respond, or provide a publication date (I'm 100% guilty of it myself), but sending it to multiple blogs simultaneously is not the way to go.
Here's how to avoid simultaneous submissions:
Submit to one publication at a time.
Be patient. It can take up to 2 weeks to hear back from each blog – do not submit to another blog in that time frame.
Follow up. If you haven't received a decline or acceptance yet, send a message referencing the original submission and ask if they have a decision either way. 
Withdraw the submission. If they still haven't responded, reply to your follow up (so you have a threaded email) and let them know you're withdrawing the submission and plan to submit elsewhere.
Can it be a pain to follow these steps? Yes, I'm sorry. Will it improve your relationship with publications 100 times over? Also yes – in a huge way!
Another way to avoid exclusivity conflicts – only one vendor should submit a wedding day or a shoot. If the photographer submits to one blog and the florist submits to another, you have a potential issue on your hands. 
Make sure the chain of custody is clear for each submission, and you'll have a great relationship with bloggers!
Why do I keep going on about simultaneous submissions? It's the quickest and easiest way to create a poor relationship with a publisher and their blog. If it's not disclosed as a simultaneous submission and the publisher thinks they have an exclusive, it can damage that feeling of respect. If its shared too broadly in too short a span of time, it can damage engagement. They're still the most important things to consider when it comes to submitting!
If you prefer not to wait and submit it as a simultaneous submission, please at least disclose that fact so publications know whether or not it may pop up on a different blog before or right around theirs! Then they can decide if that is important to their review process. 
5. Is a photography workshop considered an exclusive submission?
Ahh, this is a tricky question! While the photos that you took may not have been featured anywhere before, the content of the shoot may have been submitted by another photographer.
That makes it a bit of a gray area and some exclusive blogs will not accept it, while others will. 
The best thing to do in this case – disclose! (that's pretty much the best thing to do in any submission situation).
Just like I have an option on my submission form to indicate whether or not it's a workshop where 1 or more photographer shot the same content, other blogs may have their own disclaimer, or a place to enter notes.
When in doubt, don't treat it as an exclusive! 
If you shot specific content that other photographers didn't, include that in the notes as well.
The more photographers at the workshop, the more submissions get sent to the same blogs, and the more confusion it creates when they start popping up all over social media. 
Being up front is the best way to get your workshop submission accepted, and happily featured.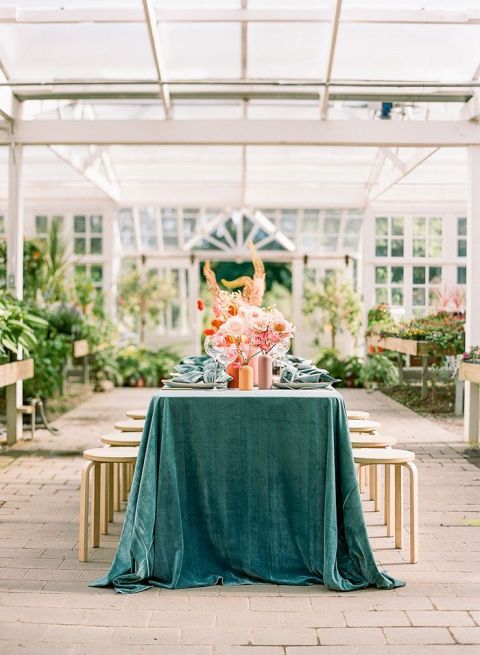 I hope that helps answer some of the most common questions about submitting to wedding blogs and what qualifies as an exclusive feature! Did I miss your question in this post? Feel free to ask in the comments!