Wishing all of my wonderful readers a very Merry Christmas eve! There is always so much incredible holiday inspiration that pops up this time of year – I have some more in store to share next week! – but I wanted to create something that celebrates my favorite memories of the holiday, which turned into today's vintage Christmas inspiration!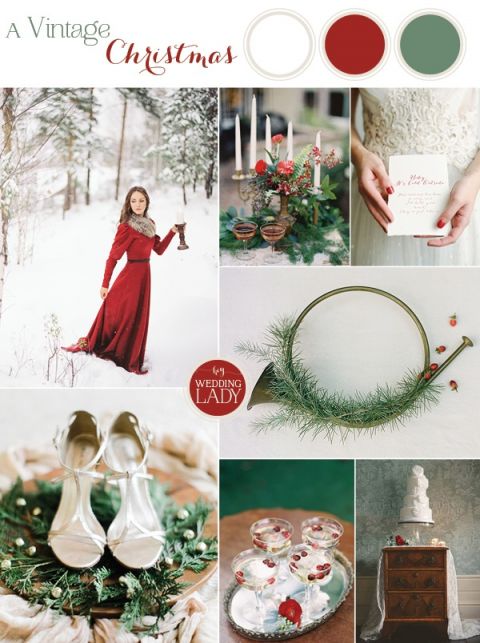 Even though I grew up in a part of the world where Christmas lights are traditionally strung on palm trees, and our hills turn green from rain instead of white from snow, I have always loved the pageantry of traditional Christmas decorations. Some of my most treasured Christmas memories involve rain pattering on the vaulted ceiling, sipping spiced cider as the fire burned low, and old English Christmas carols playing. My mother had lots of traditional carols – tapes of The Holly and the Ivy, Here We Come A-wassailing, In the Green Wood. We'd drive up to San Francisco to go ice skating, attend the Christmas Revels, and visit the grand hotels on Union Square and Nob Hill to see their decorations.
I wanted to capture the concept of Christmas tucked away in a country manor in England, swagged with garlands of evergreen and ivy, with a fire roaring in the hearth. I kept the palette very traditional but rich, with velvety reds, snowy white, and silvered and deep green. Antique bronze vessels capture the idea of an ancestral home, with a richly textured white dress under a crimson coat to keep warm!
PHOTO GALLERY –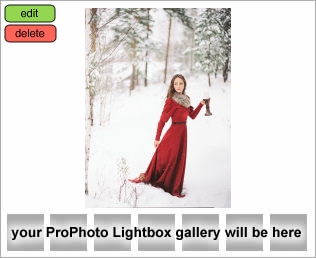 Bride in a Red Coat – Photography by Olga Plakitina Photography via Wedding Sparrow | Vintage Candelabra Table Decor – Photography by MICHAEL RADFORD PHOTOGRAPHY, Floral Design by ART WITH NATURE via Grey Likes Weddings | 'Baby It's Cold Outside' – Photography by Melanie Nedelko Photography, Styling and Stationery Design by A Very Beloved Wedding via Melanie's Blog | Tin Trumpet – Photography by Mariel Hannah Photography, Styling by MINT DESIGN via Green Wedding Shoes | Wedding Shoes on Pine Boughs – Photography by RACHEL MAY PHOTOGRAPHY, Shoes from BHLDN via Magnolia Rouge | Cranberry Champagne Cocktails – Photography by ASHLEY SEAWELL PHOTOGRAPHY, Vintage Champagne Glasses from EVER THINE EVENT DESIGN via Grey Likes Weddings | Wedding Cake on Vintage Bureau – Photography by McMahon Studios, Styling by Lovebird Design, Cake by Pearls Cake Parlour via One Fab Day