Getting married in the Alps is a dream of mine, and having this stunning destination engagement from Sandra Åberg land in my inbox was a dream come true! The rugged beauty of northern Italy, the clear turquoise water of Lago Di Braies, and the tranquil midsummer afternoon on the lake weave a gorgeous spell to take us into the weekend.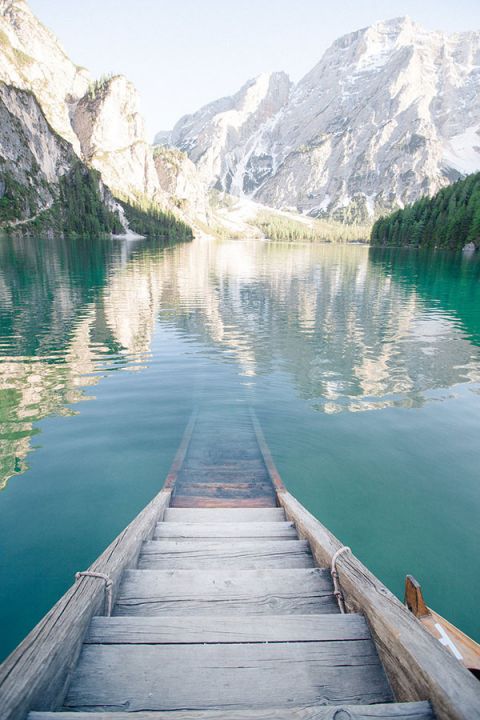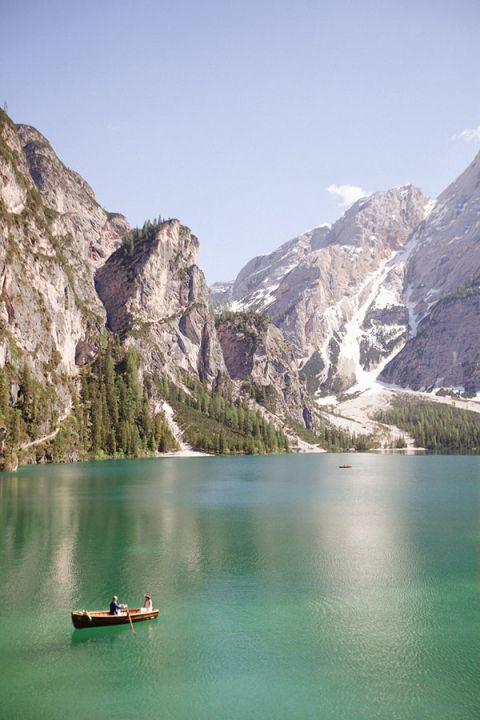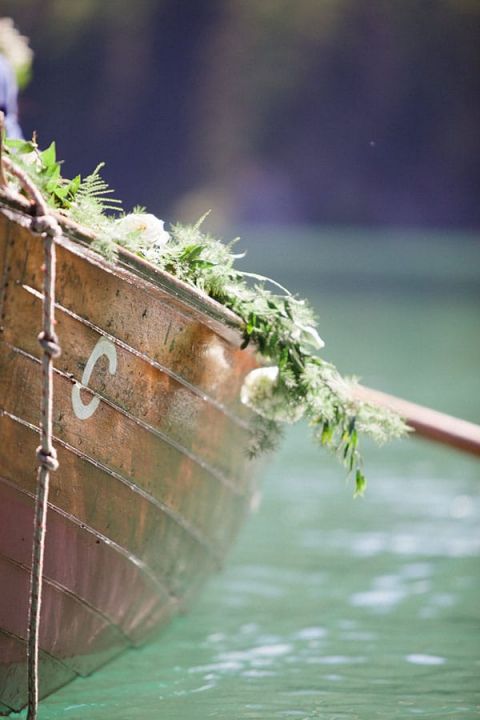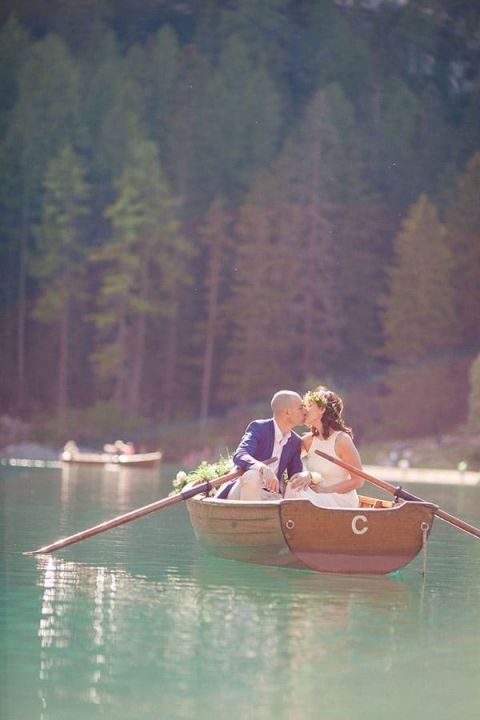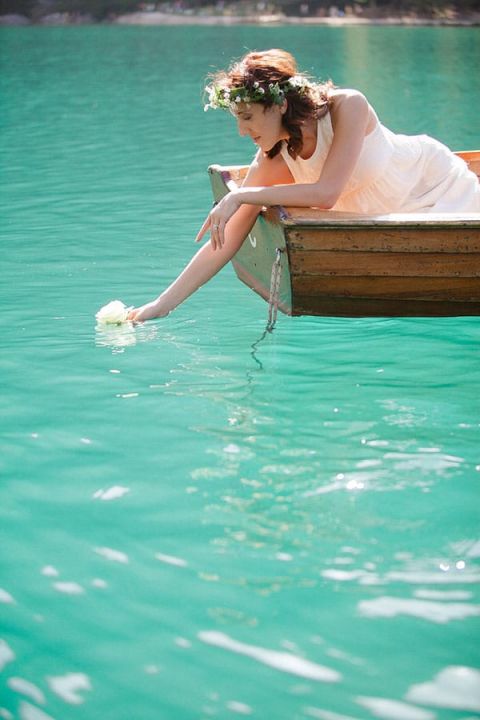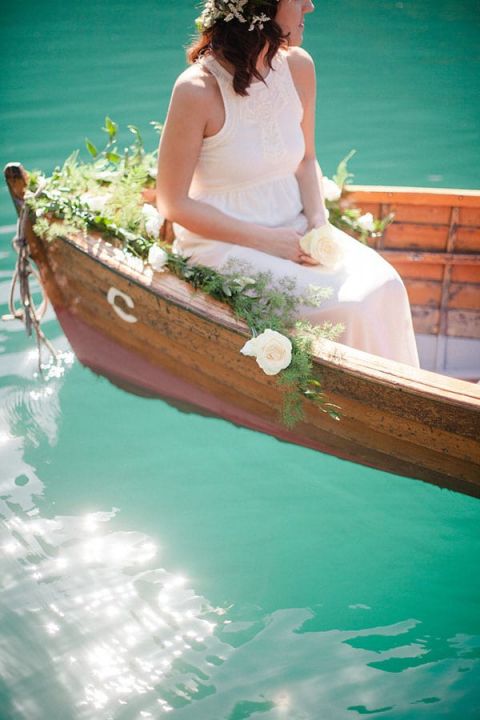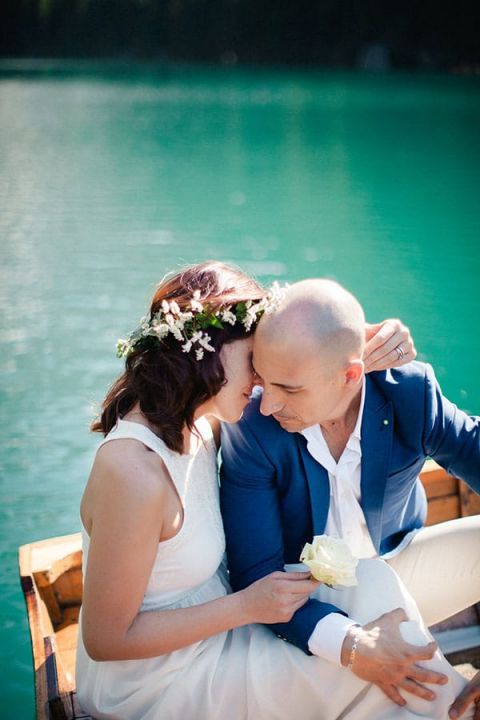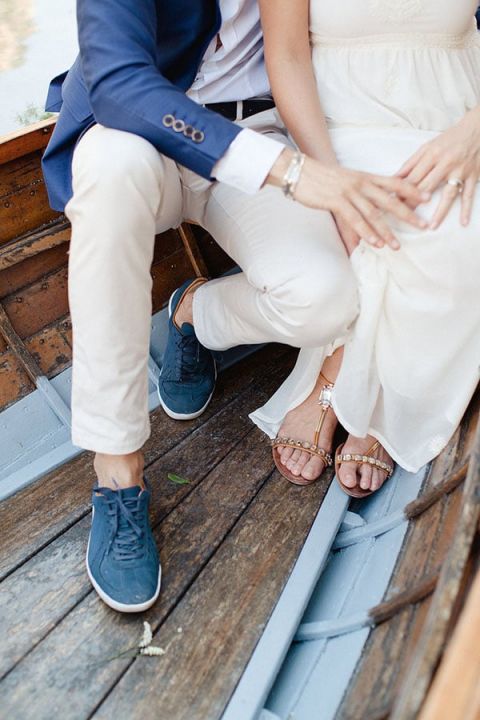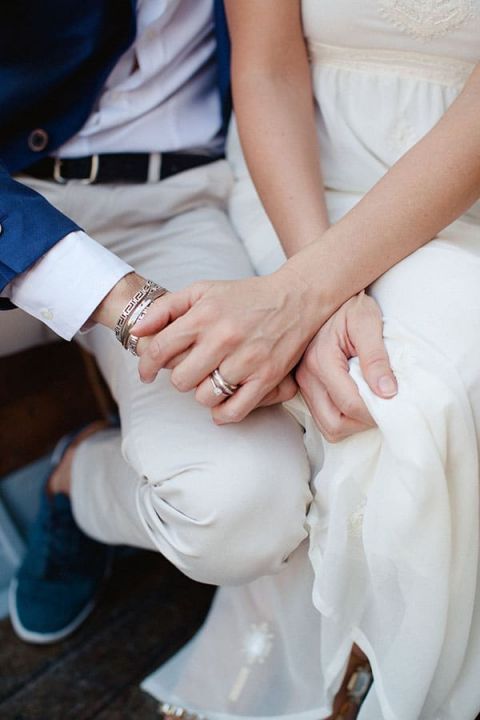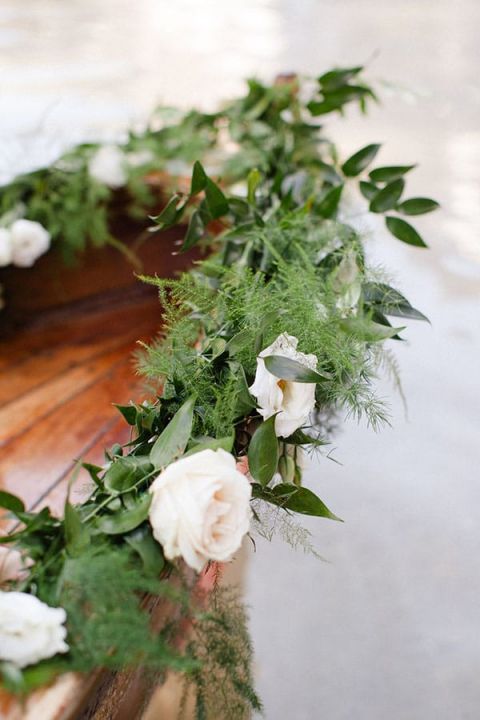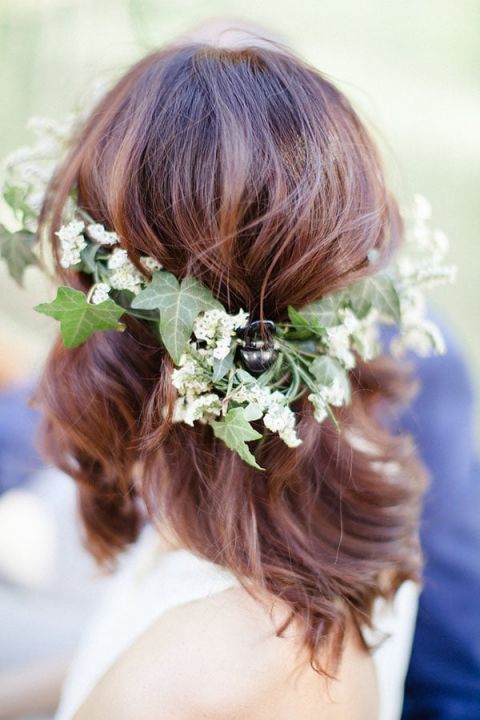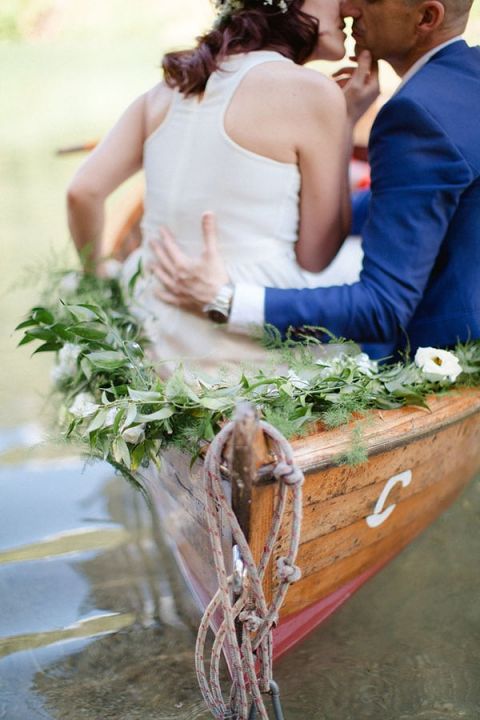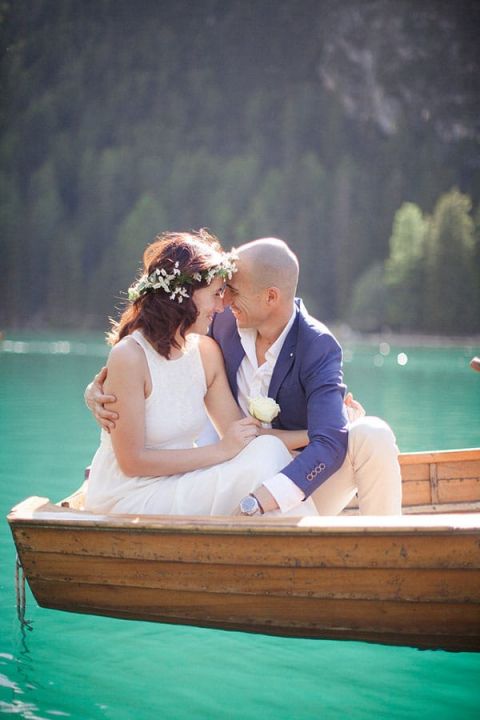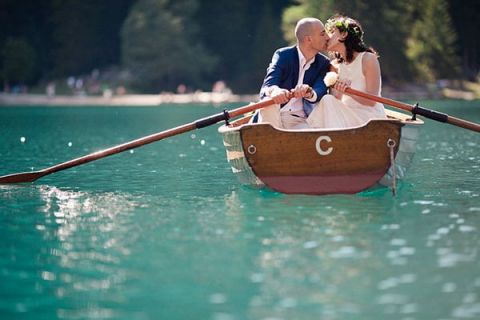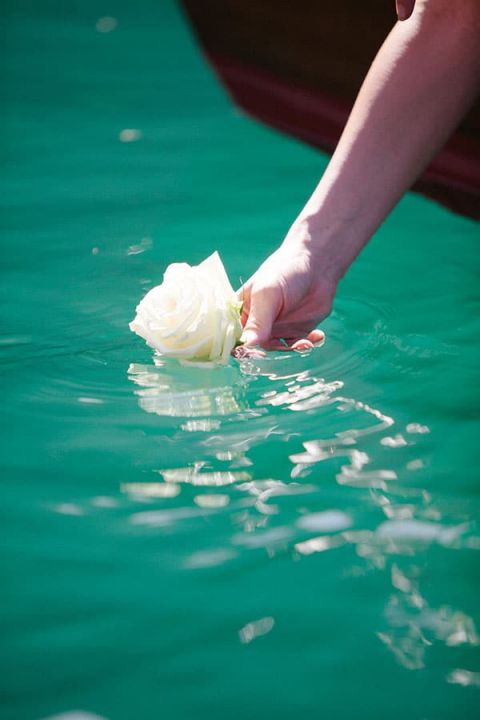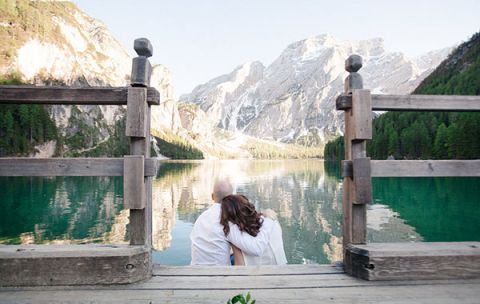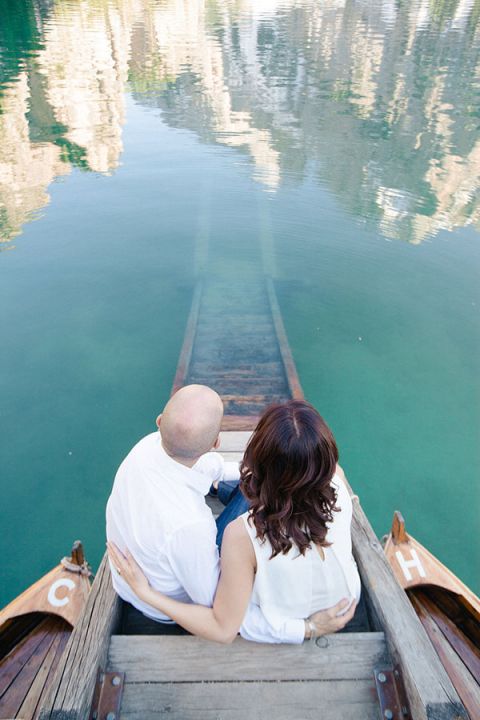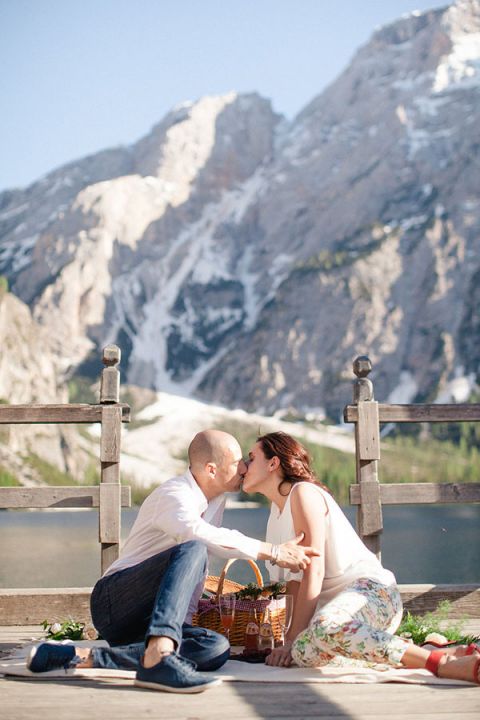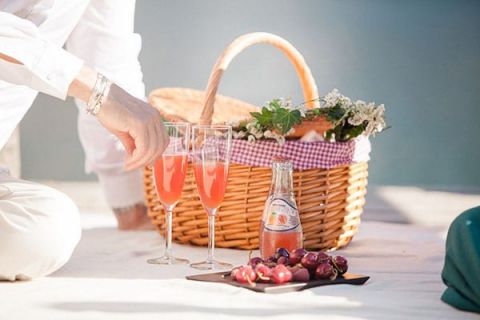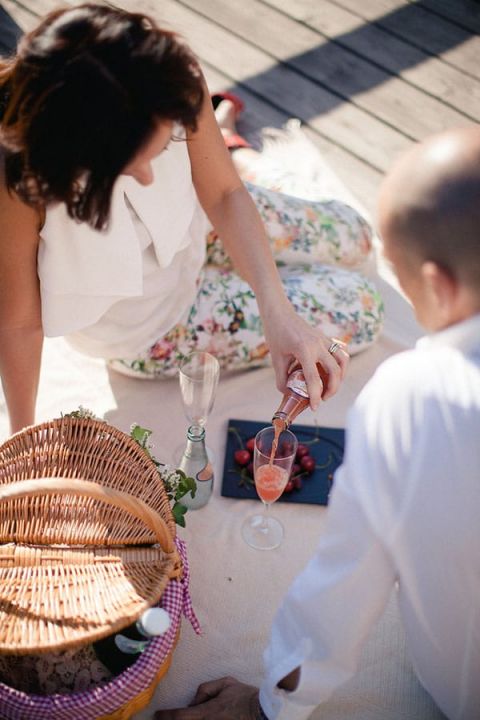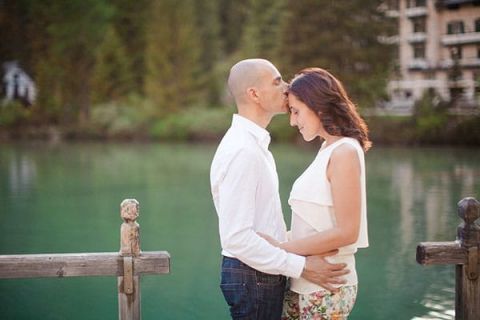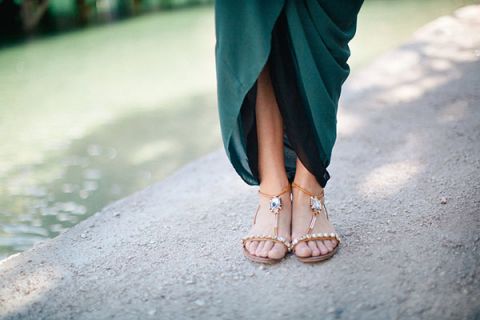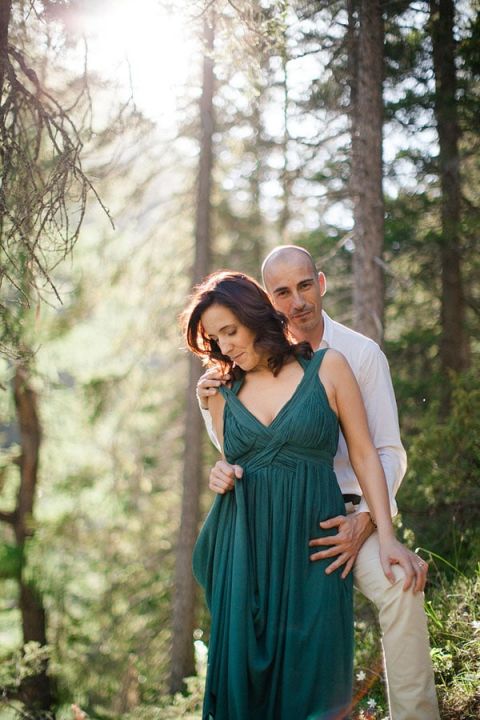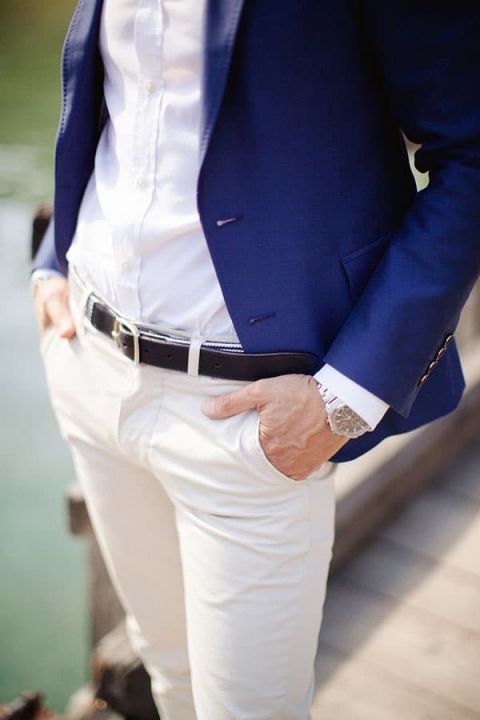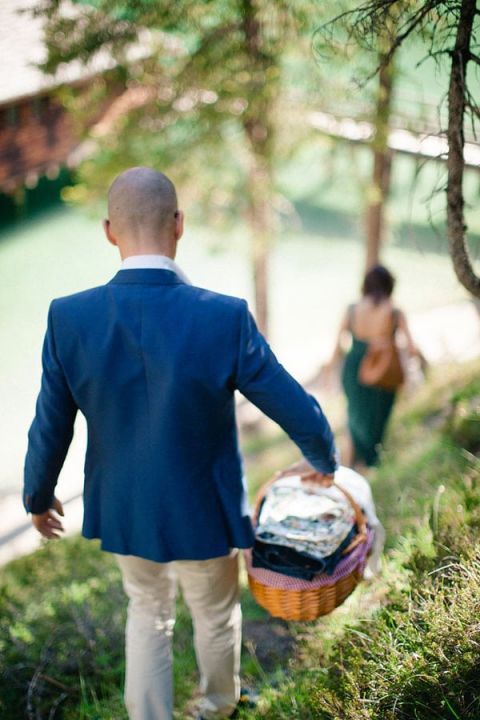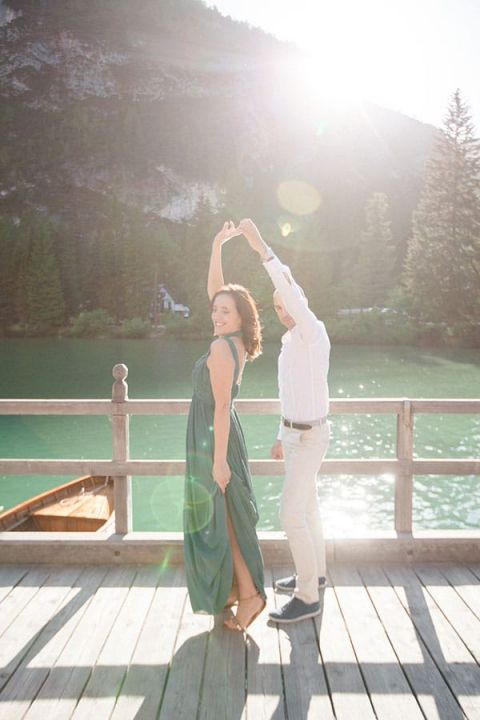 In the midst of planning their lavish Venetian wedding, Silvia and Roberto slipped away to South Tyrol to celebrate their engagement. The beautiful midsummer day found them floating on the vivid turquoise waters of the lake in one of the hotel's vintage wooden rowboats. Garlands of summer greens and fresh white roses adorned the bow of the boat, echoing Silvia's headpiece of ivy and starry white flowers. Her flowing white maxi dress and jeweled sandals were a gorgeous complement to the natural beauty of the Italian Alps.
The couple enjoyed a picnic on the docks after their spin on the water – local sparkling wine and fresh berries were the perfect pairing for a summer day on the lake. To escape from the heat of the afternoon, they escaped to the woods surrounding the lake for a walk in the shade. Silvia's forest green gown blended beautifully with the shadowed woods. Her innate style in selecting her engagement attire and the beautiful details of their shoot should come as no surprise, given her background as one of Italy's preeminent interior designers and architects!
PHOTO CREDITS –
Photography by Sandra Åberg | Located at Lago Di Braies | Floral Design by Fioreria Daniela Venice | Bride and Groom's Attire by Zara
SEE MORE WEDDINGS LIKE THIS –

Destination Engagement on a Midsummer Lake