A fairy tale has come to life in this enchanted bridal editorial shoot from Russian photographer Warmphoto! To capture the ethereal moment inspired by the moment between waking and dreaming, they created a lush garden bower with a lilac canopy and romantic lace styling.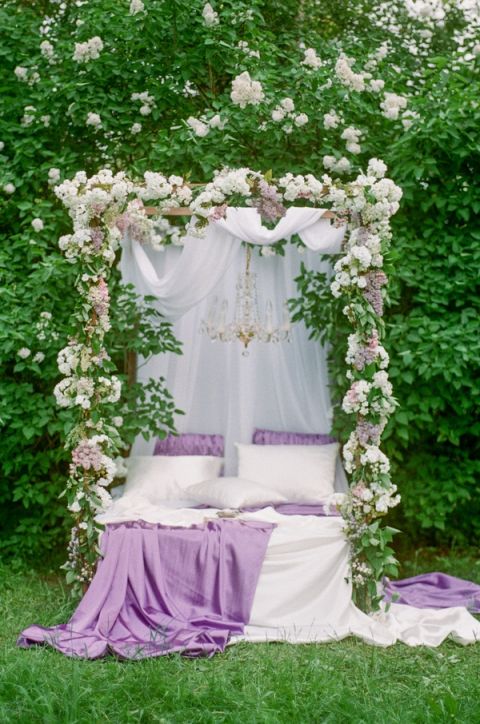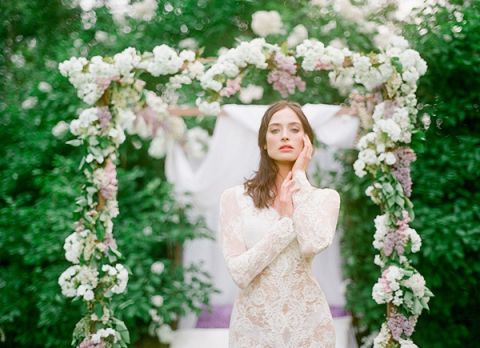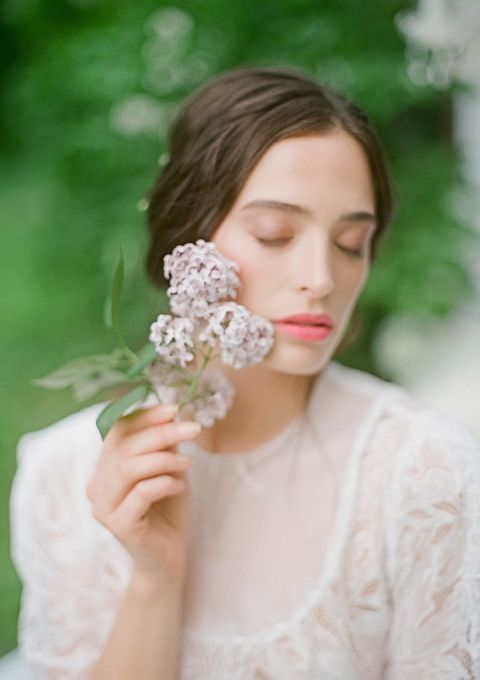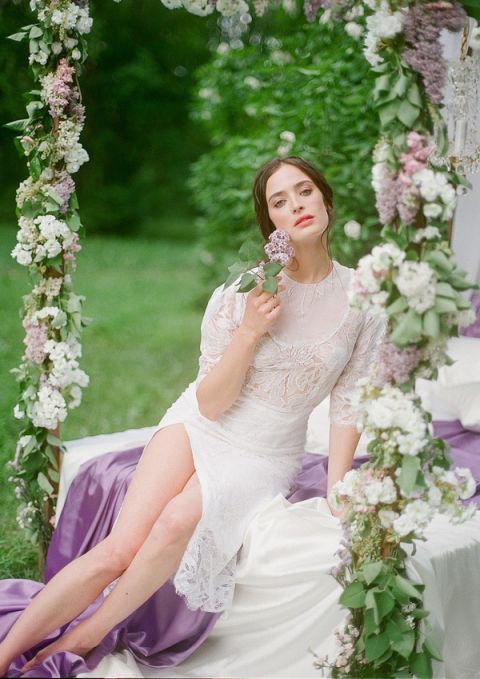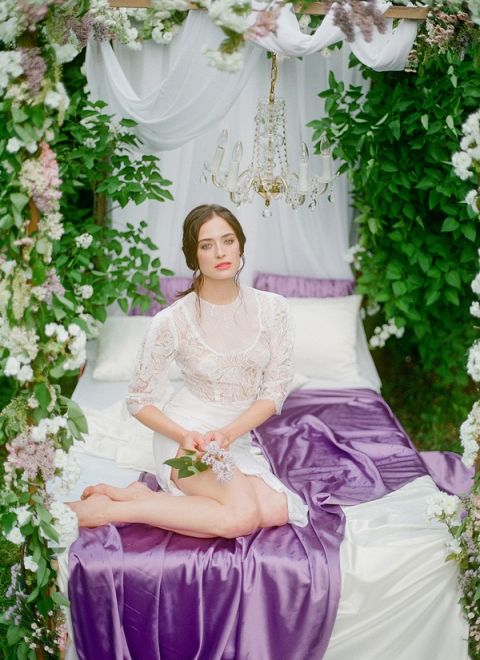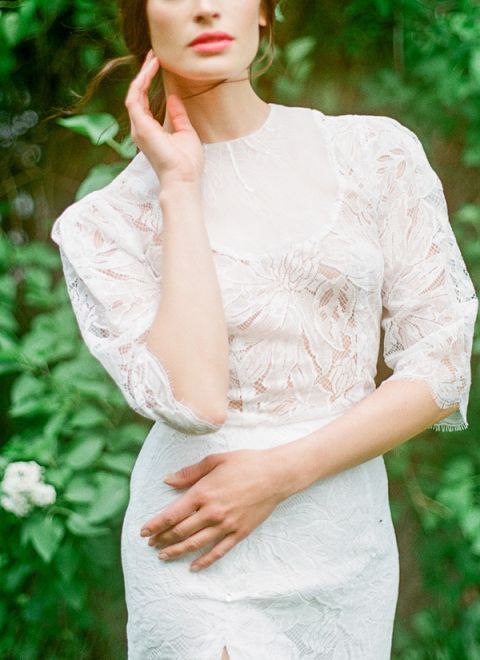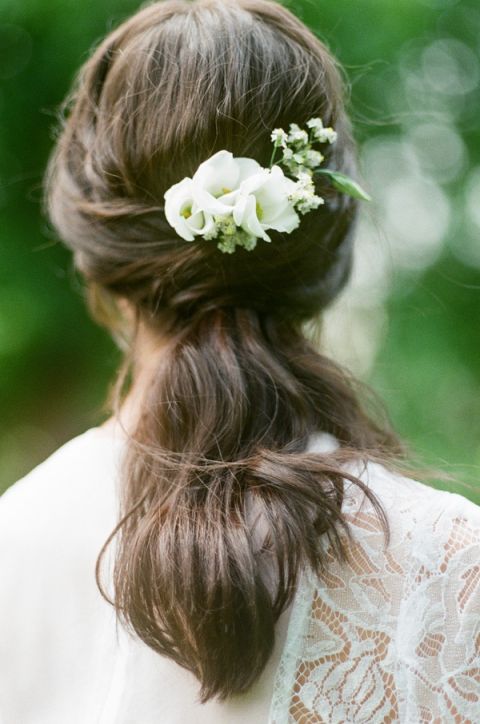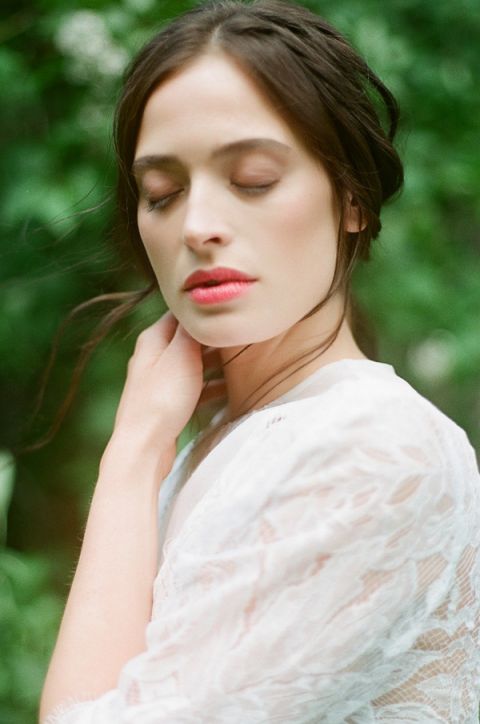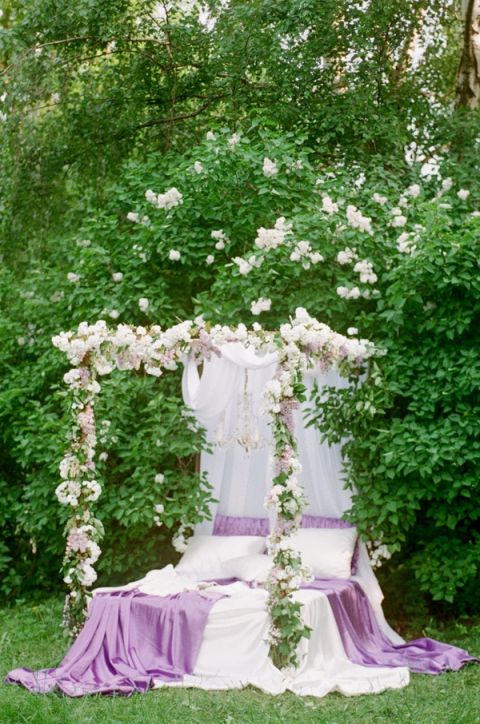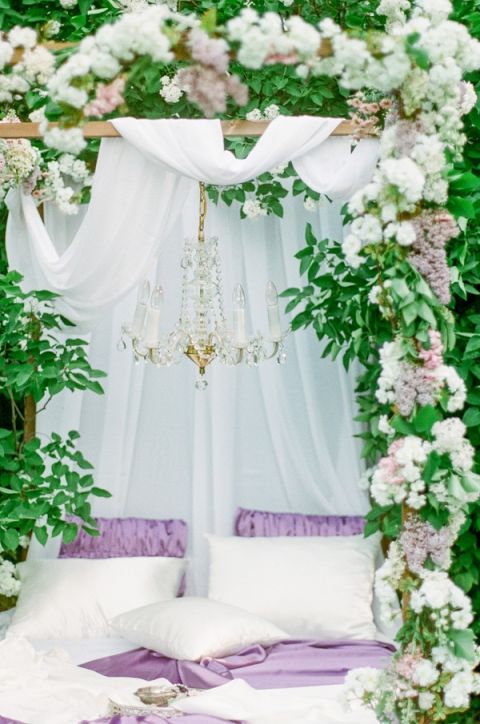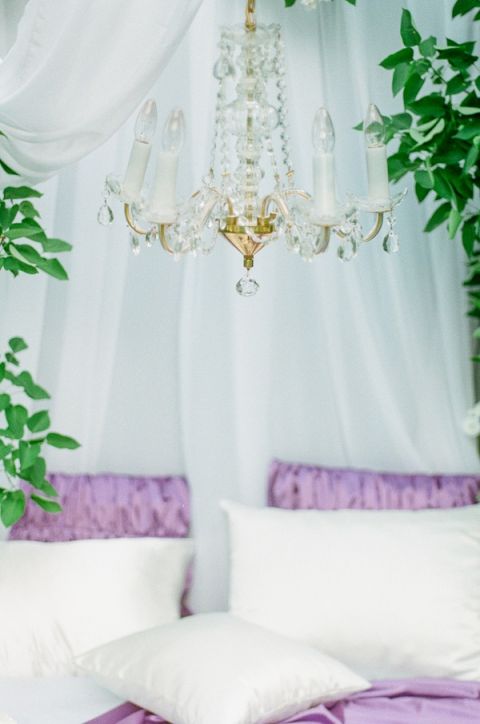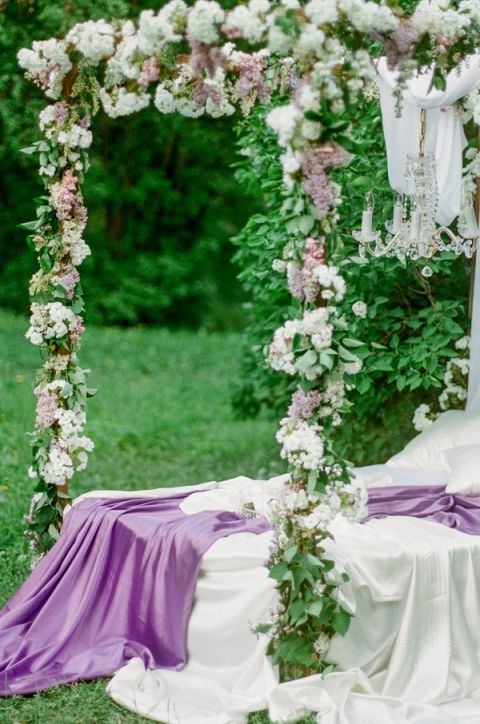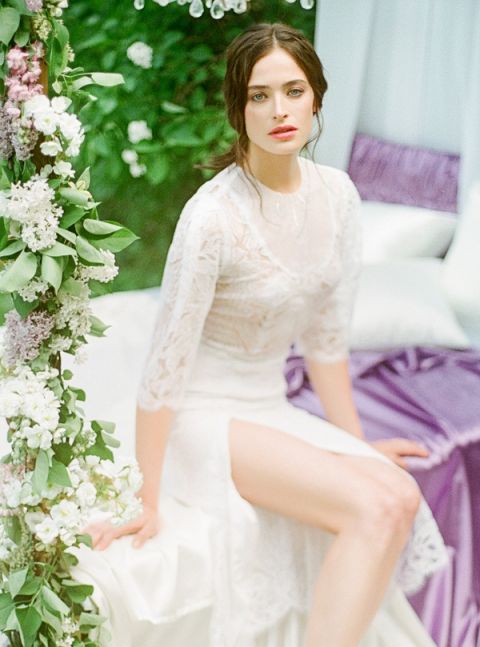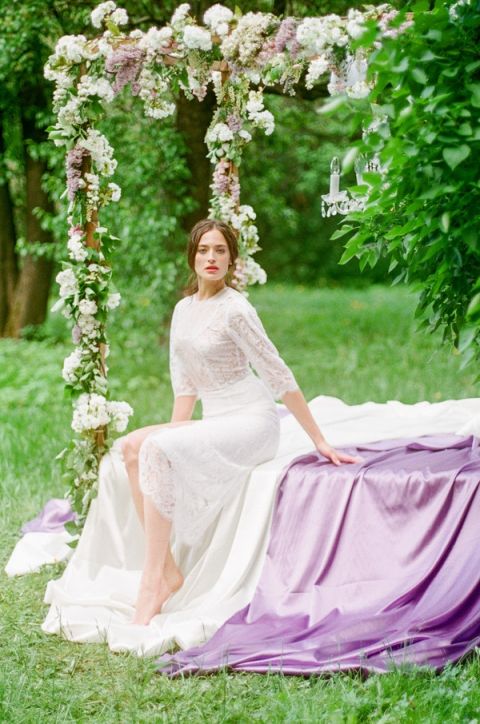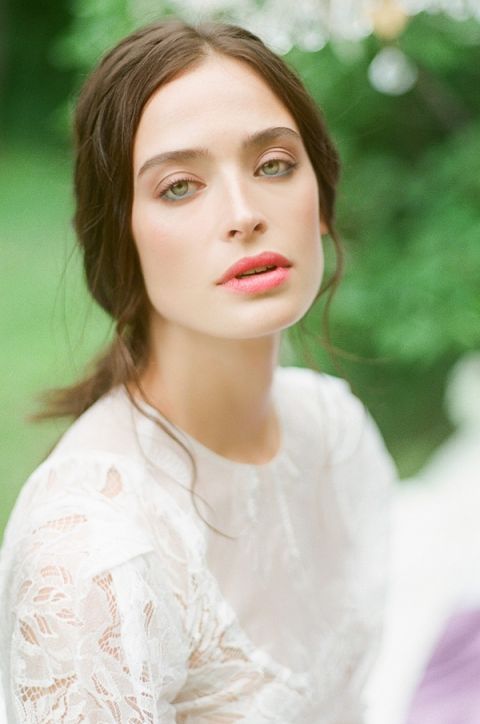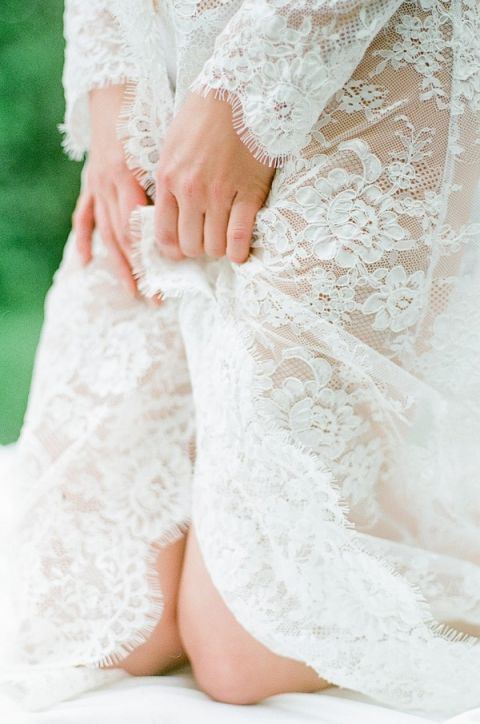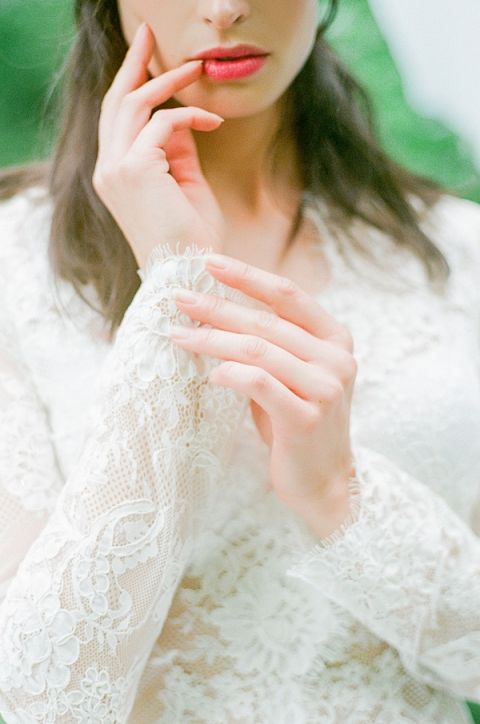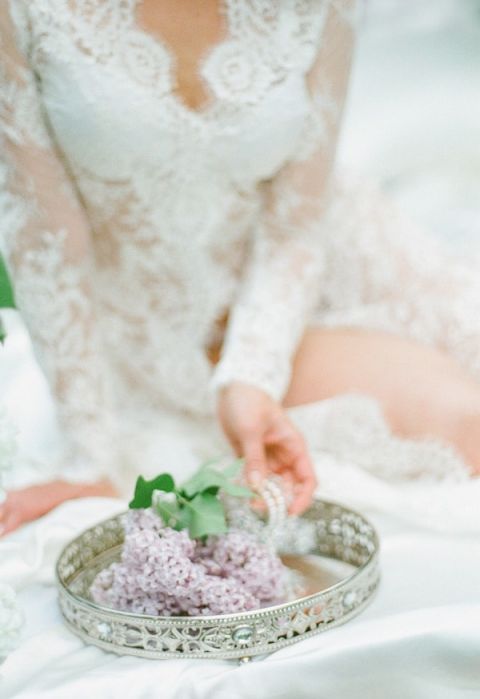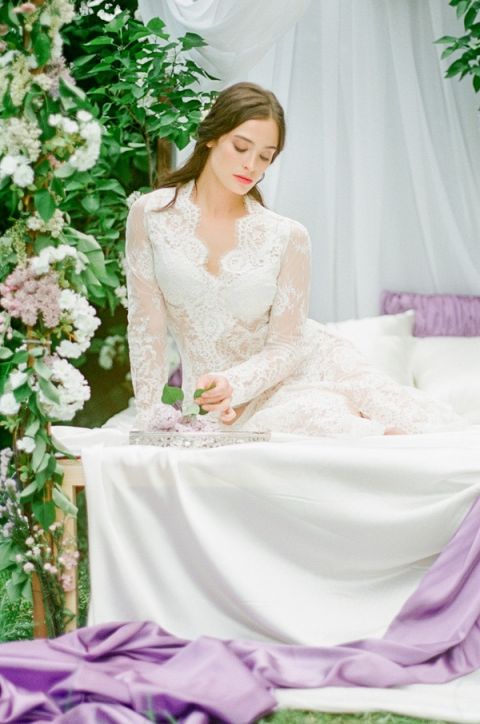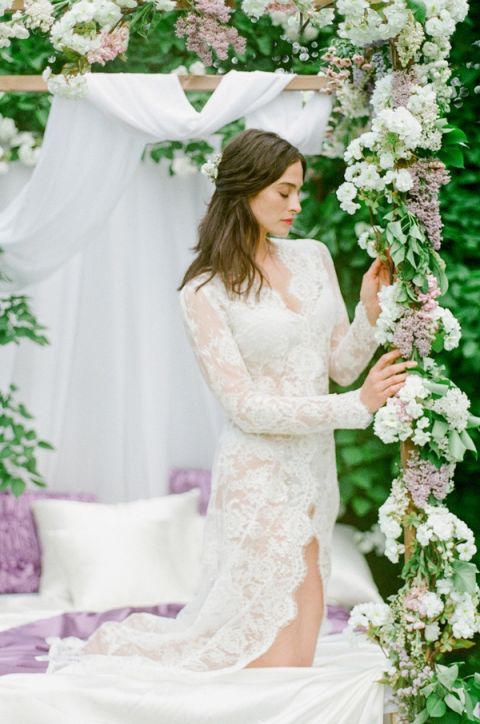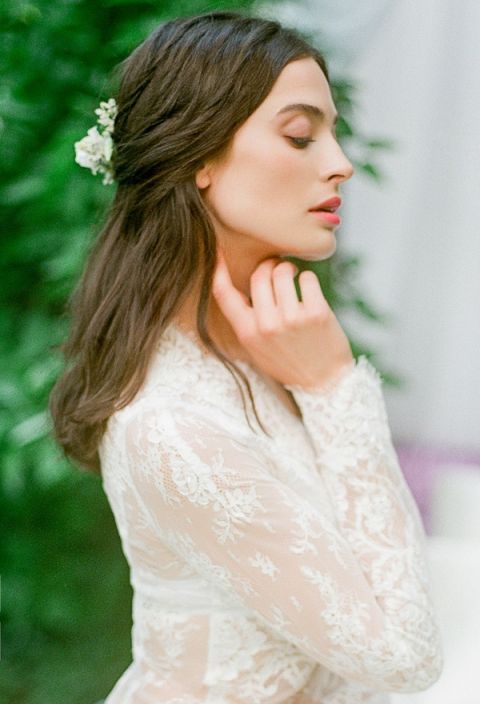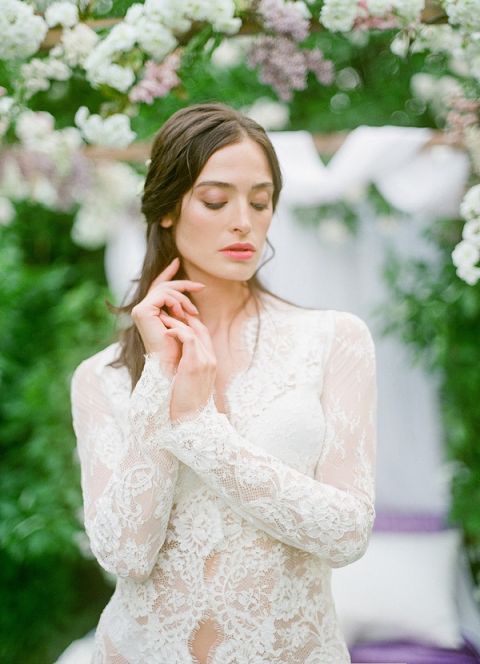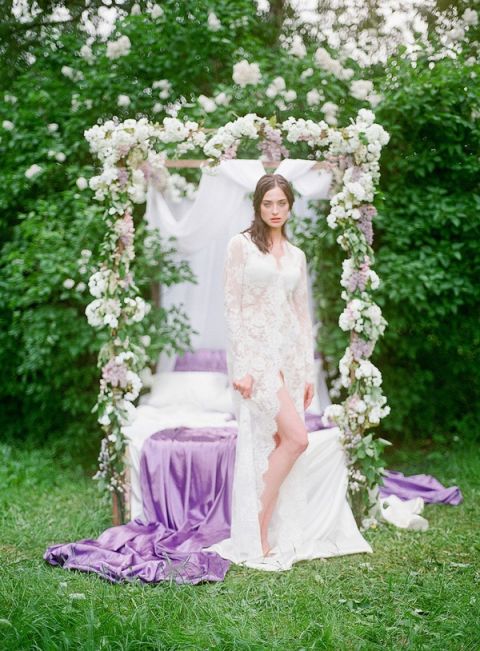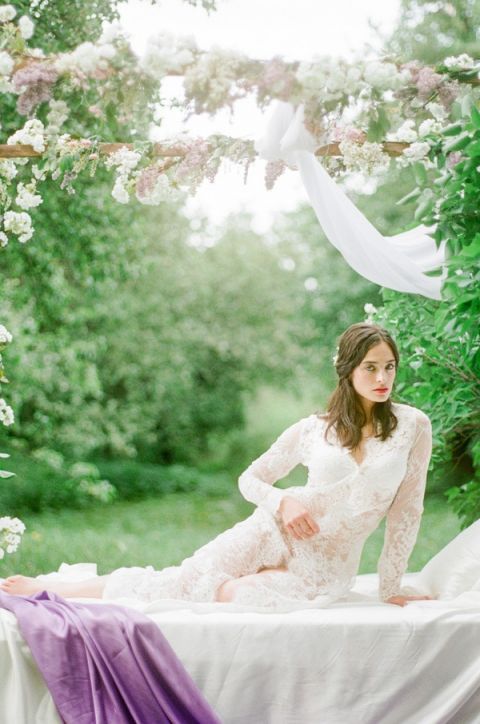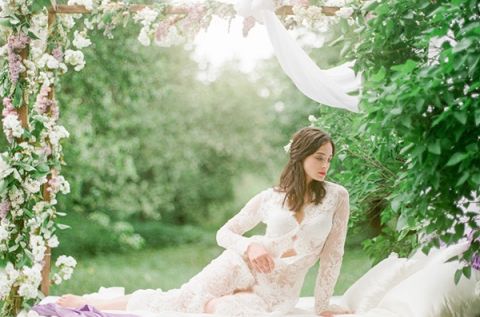 Spring sunlight filtering through the canopy of lilac buds created delicate dappled patterns against the sheets, gently tipping the scales between sleeping and waking. The gorgeous four-poster bed in the middle of a spring garden was reminiscent of the tale of Sleeping Beauty, draped with floral garlands and hung with a crystal chandelier. Silk sheets echoed the pastel hues of the pale purple and white lilac, while shafts of sunlight filtering through the crystal drops scattered points of light over the enchanted bed. A quote from the novel 'Spring Snow' was the driving impetus behind the shoot, inspiring the soft palette and gorgeous textural details in floral lace and soft petals.
The bride's ethereal lace robe was a beautiful textural representation of the soft blossoms, before she changed into a floral lace gown for her vows. Long sleeves and eyelash lace beautifully suited the natural textures of her bridal bower. Bare feet and natural makeup finished off the bride's ethereal styling. Her gently waved hair was pulled back at the crown of her head and pinned with a spray of white flowers to call back to the lush floral garlands adorning her bed.
PHOTO CREDITS –
Photography by Warmphoto | Floral Design by Flowers Ukrashaem | Decor by Mak Dekor | Bridal Hair and Makeup by Efremova Yana | Wedding Dress by Varaksina | Lace Robe by White Chicks | Modelled by Natalia Kvint | Submission via Two Bright Lights
SEE MORE WEDDINGS LIKE THIS –

Sleeping Beauty – An Enchanted Bridal Morning for a Fairy Tale Wedding