Styling Decklyn by Hayley Paige
Autumn is almost here, which means the Fall 2016 wedding dress collections will be in bridal salons soon! I'm kicking off the season with styling inspiration for one of my favorite gowns to walk the runway, Decklyn by Hayley Paige! The fun and flirty silhouette and chic stripes are beyond fun, and pair beautifully with a palette of purple and gold. Read on for some of my favorite picks to style this amazing gown!
Although the striped organza on this dress adds a unique touch to the modern A-line silhouette, they're more subtle than you'd think! The striped fabric adds a gorgeous texture to the layered skirt, while the plunging v-neck and deep back balance the full silhouette.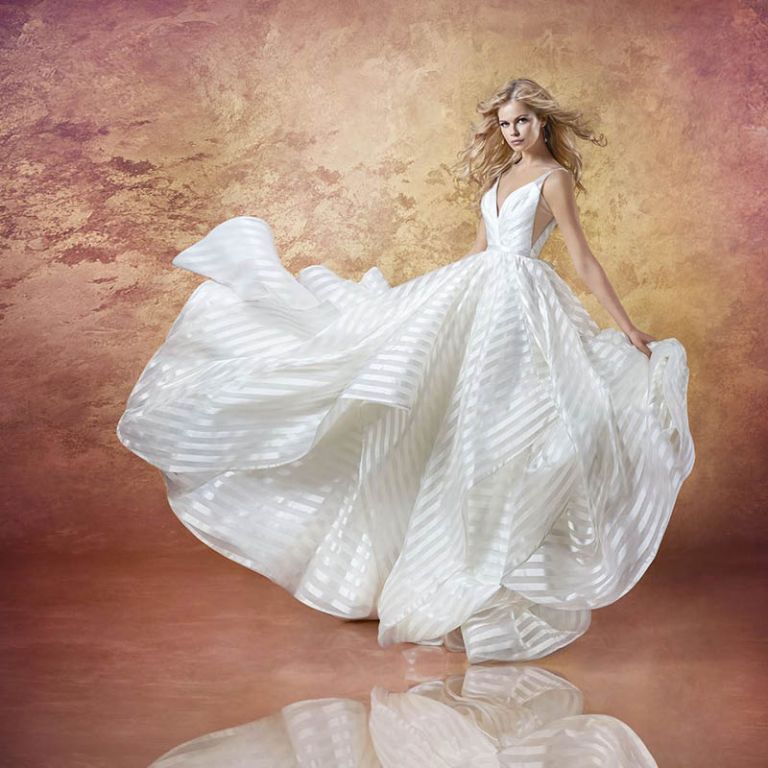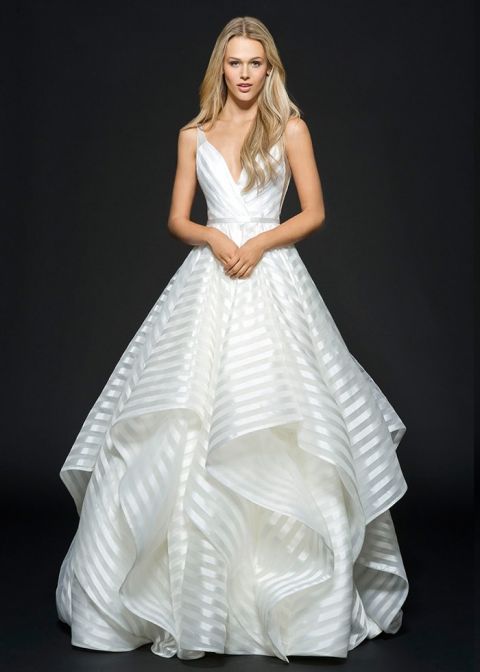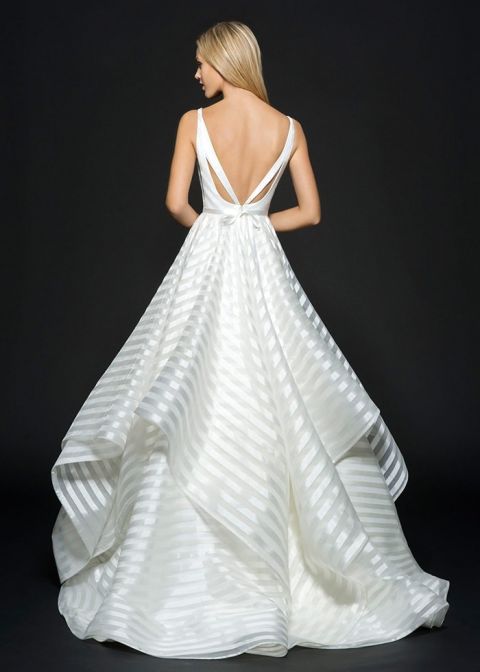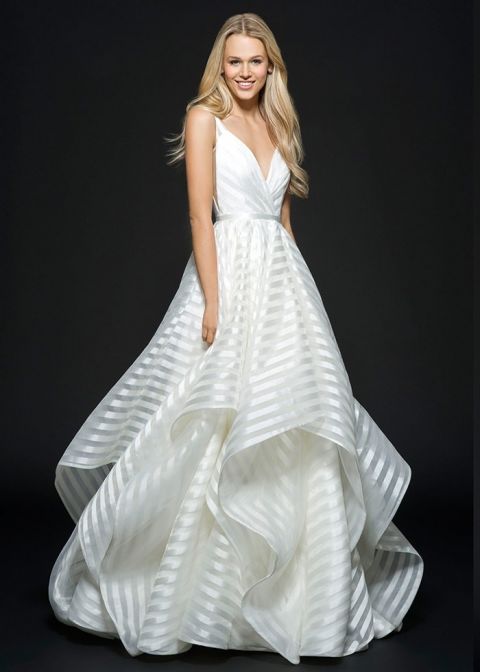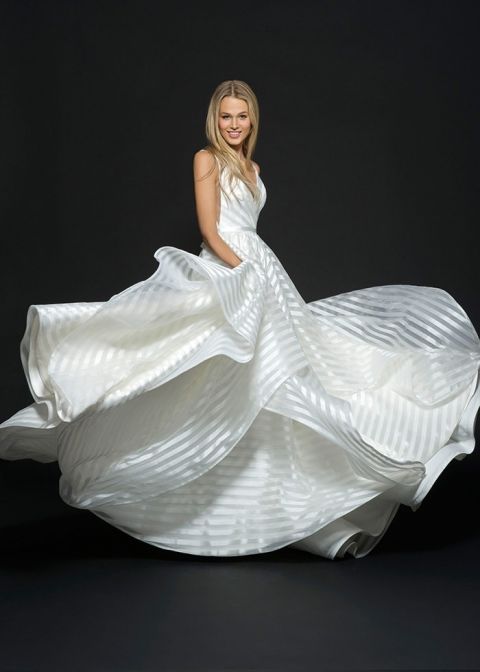 I had so much fun styling the Decklyn dress at this chic ranch shoot with Hayley Paige retailer and Hey Wedding Lady partner, Haute Bride! The waist seam just calls for a sparkling sash and the plunging back is perfect for an on-trend lariat!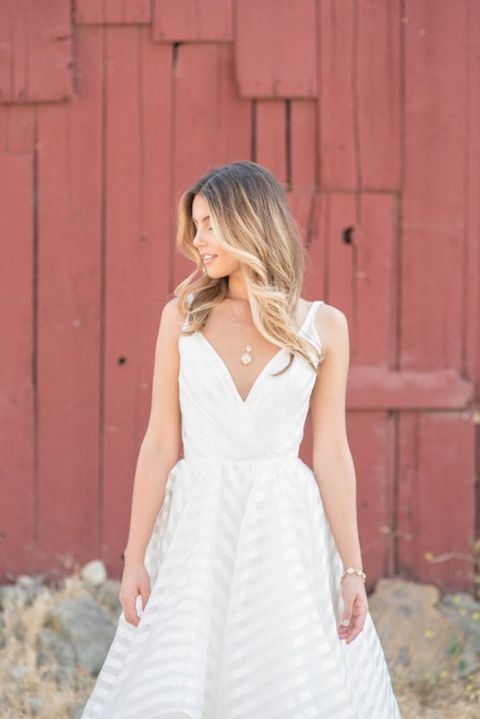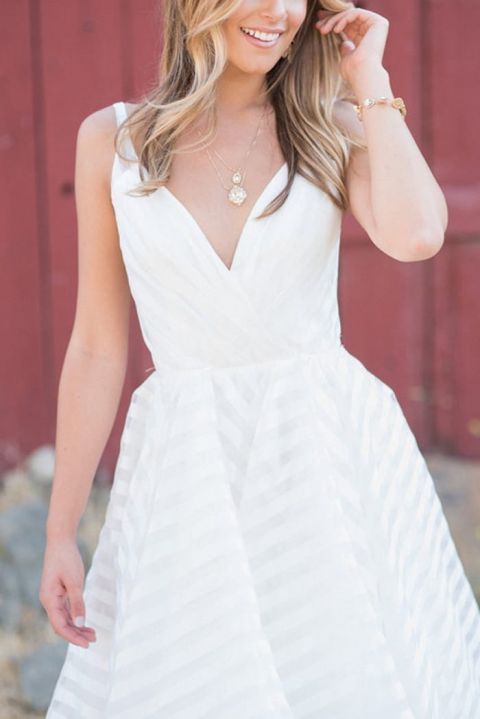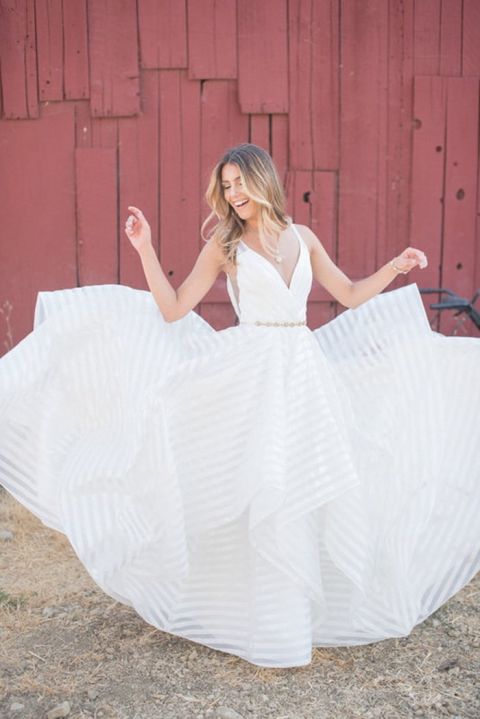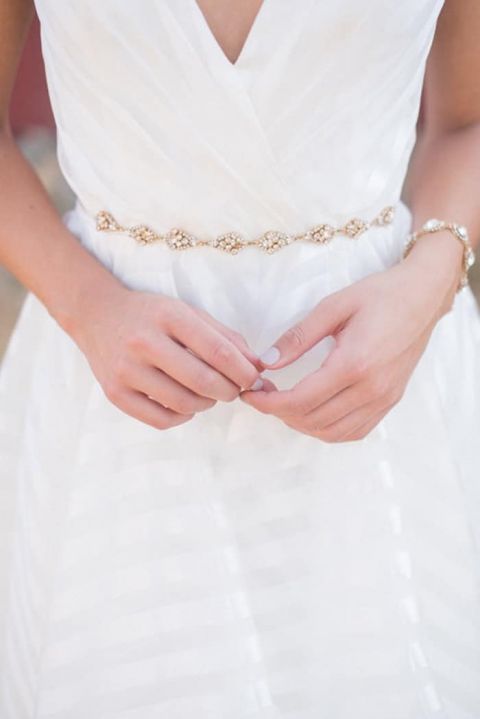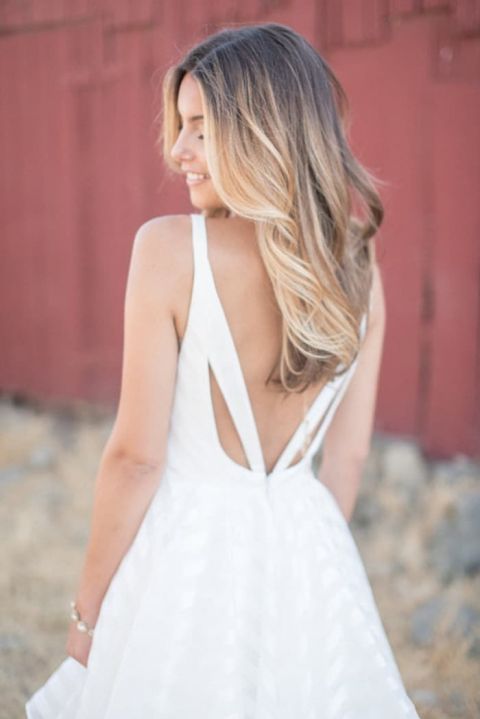 Photography by Rahel Menig Photography, Wedding Dress and Accessories from Haute Bride, Hair and Makeup by Makeup by Moni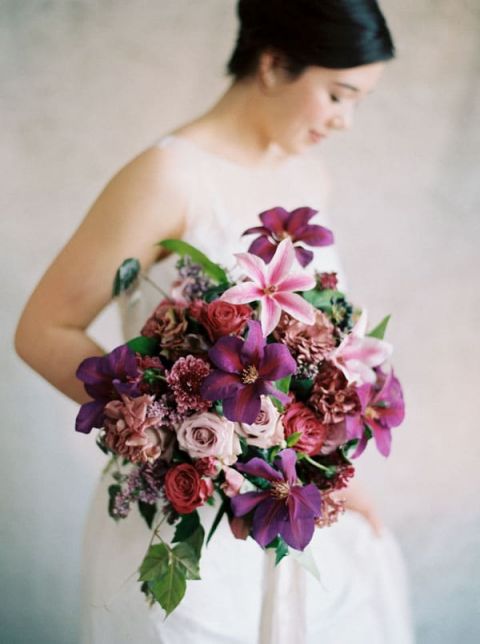 Photo by Rebecca Hollis Photography, Floral Design by Greenwood Events
via Lush Fine Art Wedding Florals for Spring
I love these bright jewel colors against the tone-on-tone stripes of the skirt! A bold bouquet stands out against the full skirts and iridescent fabric, making it perfect for unforgettable photos. These dramatic amethyst shades pair gorgeously with gold accessories!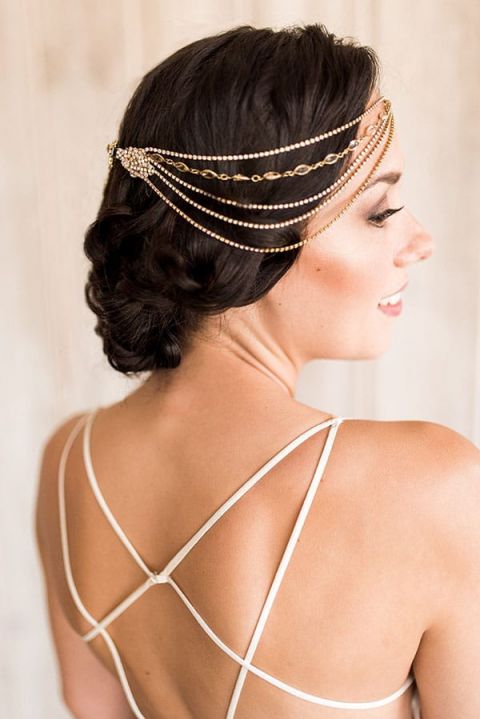 Photo by 1985 Luke Photography, Bridal Headpiece by Haute Bride
via Styling a Low Back Wedding Dress
Haute Bride designed the accessories for Miss Hayley Paige herself's wedding day, and their brand of modern glam is the perfect fit for her bridal style! A modern geometric sash or elegant headpiece would be the ideal way to style Decklyn.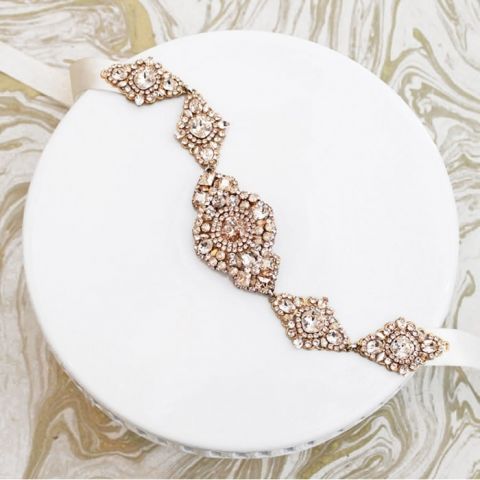 Geometric Beaded Bridal Sash by Haute Bride
Hayley Paige Occasions Chiffon Bridesmaid Dress
Once the wedding dress has been nailed down, it's time to pick the perfect bridesmaid dresses! Stunning statement dresses from Hayley's bridesmaid line add a bold dose of color, while sequin cocktail dresses offer rich sparkle against the striped wedding dress. Either way, a bold pick for the bridesmaids will complement Decklyn while still making the bride's gown the center of attention!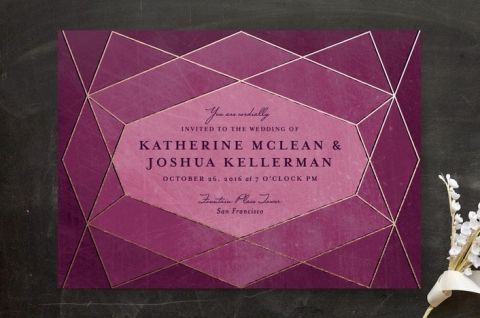 Geometric Gem Wedding Invitations with Gold Foil
How fun are these gem inspired wedding invitations! The clean lines and rich color are such a gorgeous fit for brides who love the drama of Decklyn!
Silver Sparkle Wedding Shoes
Dramatic sparkle or rich color are the best picks for the perfect bridal shoe when it comes to this modern wedding dress. A dose of texture or a bold hue finish off this look with style!
Links may contain affiliate content which means Hey Wedding Lady receives a small percentage of sales or clicks. The cost is the same for you, but affiliate sales help keep HWL going!
Styling Decklyn by Hayley Paige