The end of summer will be just a little sweeter with today's Perfect Pairing recipes for blackberry citrus cocktails and lemon chiffon cake! The blend of sweetness and tart complement each other beautifully, with the decadence of buttercream and champagne balanced with the bite of fresh lemon juice and tangy berries. Read on for the recipes!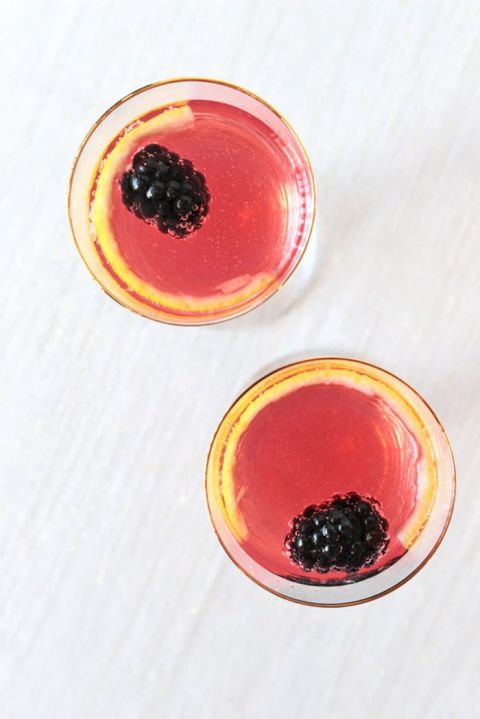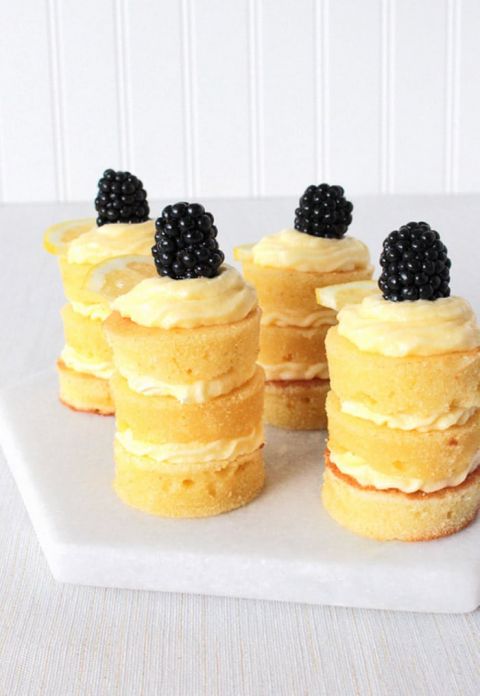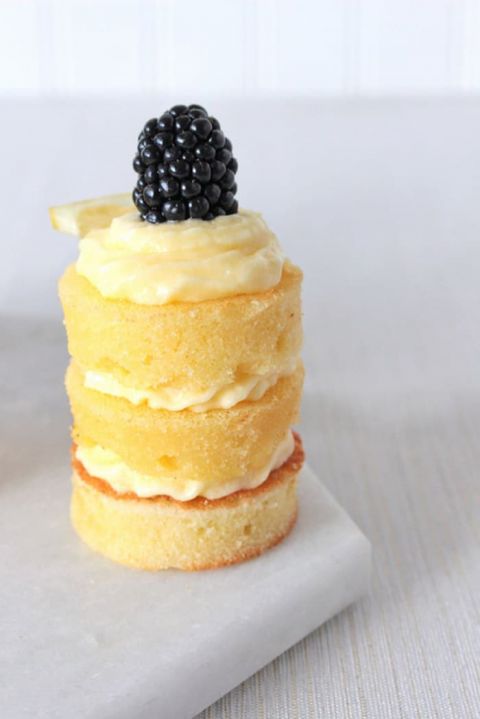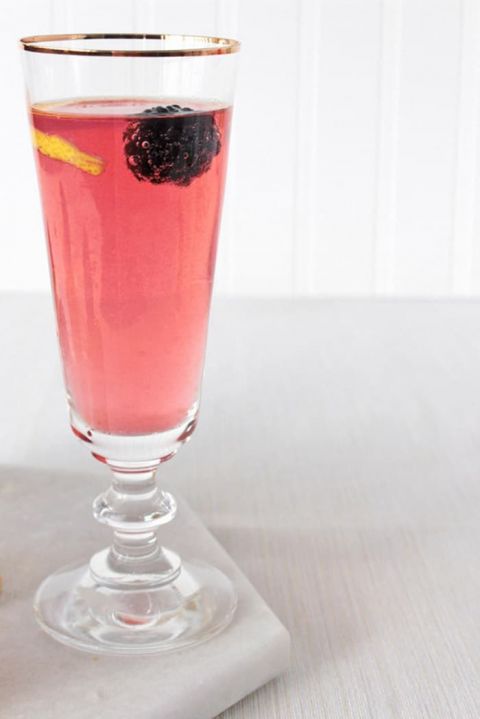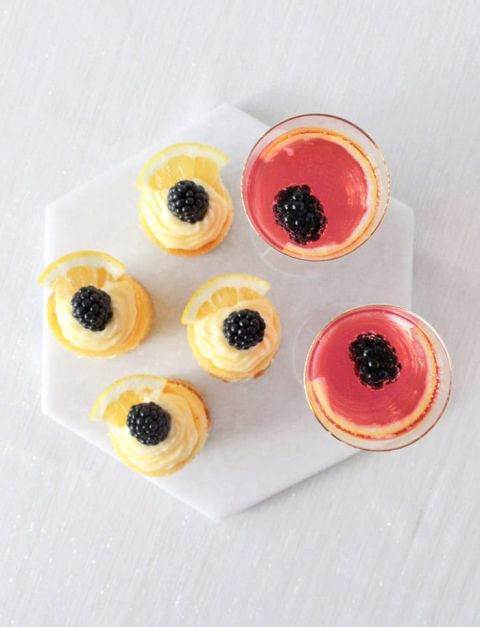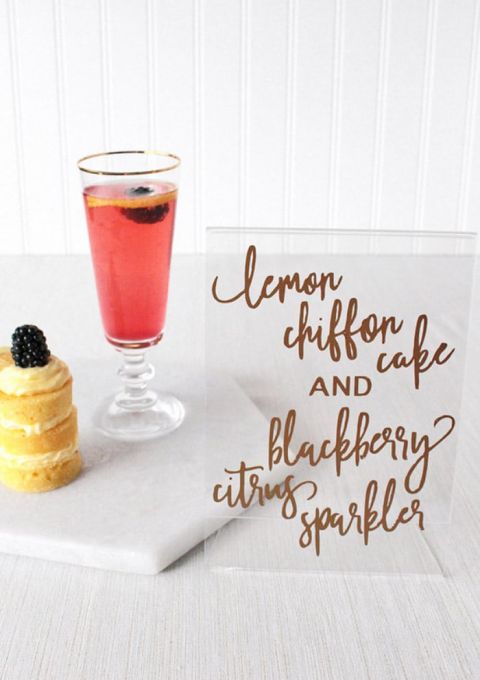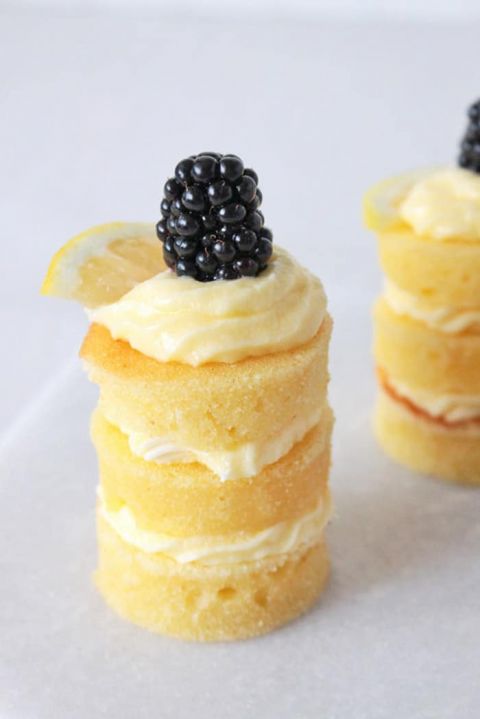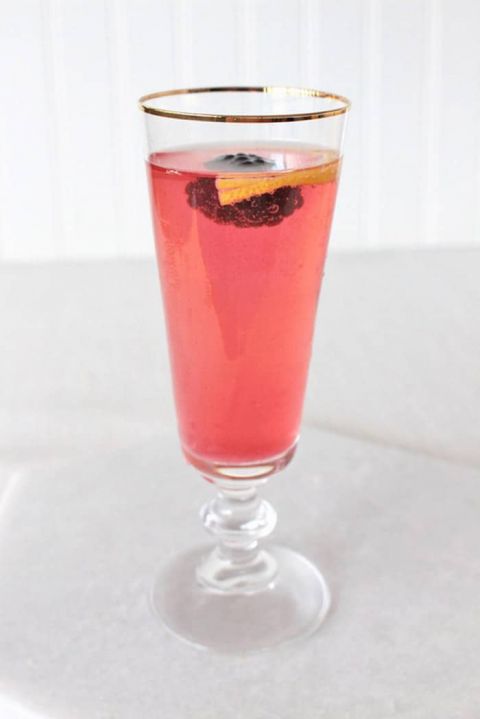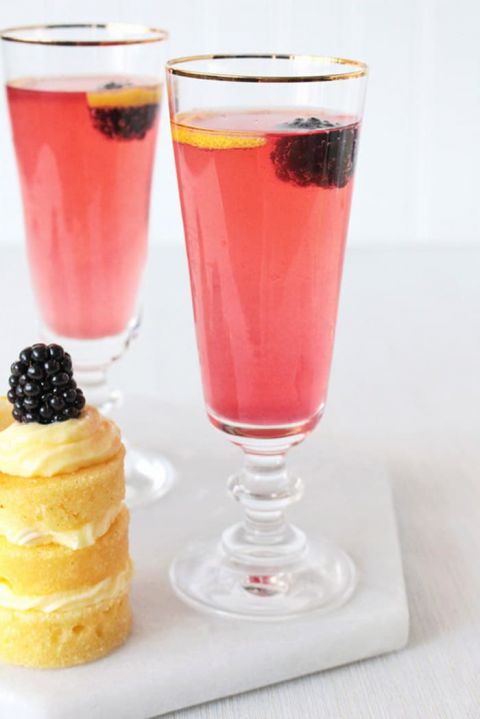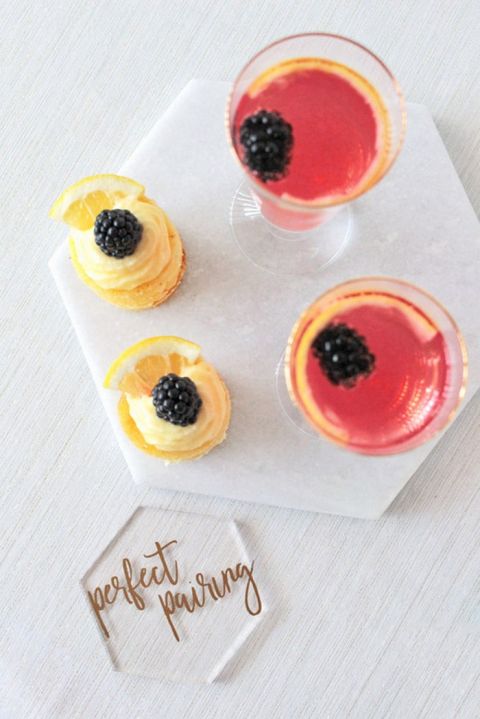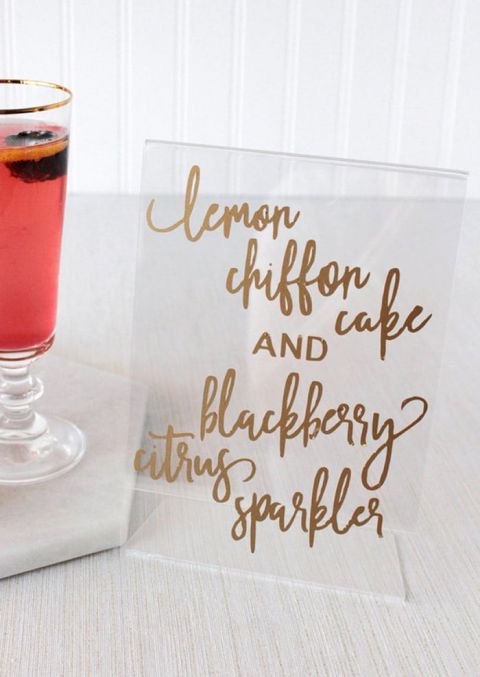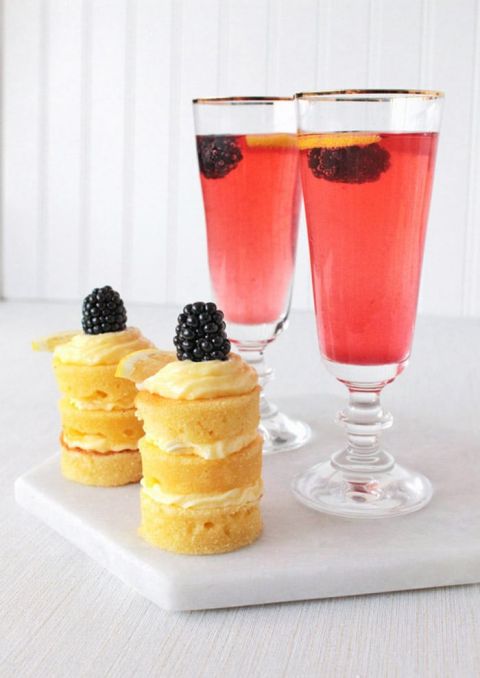 Blackberry Citrus Cocktails and Lemon Chiffon Cake
I love to bake but absolutely require a recipe to follow. I adapted a few to suit my needs and to create the flavors I was after. Read on for the perfect recipes for light and fluffy lemon chiffon pan cake, heavenly (and relatively easy) lemon curd buttercream, and a twist on the Blackberry French 75.
Lemon Chiffon Cake Recipe – 
INGREDIENTS
2 cups sifted cake flour
1 1/2 cups sugar
1 tablespoon baking powder
1/2 teaspoon salt
1/2 cup vegetable oil
8 eggs, separated
2/3 cup fresh lemon juice
1/3 cup water
1/2 teaspoon cream of tarter
PREPARATION
Preheat oven to 325°F. Sift together flour, sugar, baking powder and salt in a large mixing bowl. Beat in vegetable oil, egg yolks, lemon juice, water and lemon peel at a low speed. In another bowl, combine the egg whites and cream of tartar. Using clean dry beaters, beat them until peaks form but the mixture is still foamy. Fold 1/4 of the whites into the batter with a spatula. Gently fold in remaining whites, ensuring the batter is blended but not .
For thin cake rounds, use a square or rectangular cake pan. Grease the pan well before filling 1/3 full with the batter. Tap the bottom of the pan on the counter directly before putting into the oven to release air bubbles.
Bake at 325°F for 35 minutes or until top springs back from the touch. Allow cake to cool completely on a rack or flat pan before using a round cutter to slice petite layers.
Lemon Buttercream Frosting – 
INGREDIENTS
3 sticks unsalted butter, softened
3 1/2 cups powdered sugar, sifted
2 tablespoons freshly squeezed lemon juice
PREPARATION
Cube softened butter into a medium sized mixing bowl. Beat butter on medium-high speed until pale and creamy, about 2 minutes. Add in sugar 1/2 cup at a time, ensuring the sides are scraped clean until the butter and sugar are fully mixed together. Add lemon juice and beat until frosting is smooth. See below for lemon curd recipe and the next step.
Lemon Curd – 
INGREDIENTS
5 large egg yolks
1/2 cup plus 2 tablespoons sugar
1/2 cup fresh squeezed lemon juice
1/4 cup unsalted butter, softened
PREPARATION
Whisk together yolks and sugar in a small, heavy saucepan until fully blended. Whisk in lemon juice, butter, and a pinch of salt. Cook mixture over low to med-low heat, whisking constantly for 5-7 minutes without letting it boil. Strain curd into a bowl and cover with plastic wrap. Chill curd, covered at least 4 hours or overnight.
Once curd has fully cooled, add to the buttercream. If the buttercream has been in the fridge, beat softly until the surface is smooth. Beat the lemon curd into the buttercream 1/4 at a time, blending fully until all curd has been incorporated. The frosting should be thick and peaks should form. Add to a piping bag and cool briefly in the fridge, no more than 5 minutes.
Lay out cake rounds in threes. Once the frosting has chilled, pipe a round onto the bottom layers, stacking as you go. Top the final layer with piped buttercream, a petite lemon wedge, and a blackberry! Chill layered cakes in the fridge if not serving immediately.
Blackberry Citrus Cocktail Recipe
INGREDIENTS
½ cup water
½ cup sugar
¼ cup fresh blackberries
1 oz vodka
1 Tablespoon fresh lemon juice
2 oz champagne
fresh blackberries and lemon rind for garnish
PREPARATION
Mix water, sugar, and blackberries in a small sauce pan. Simmer on medium heat for 5 minutes, stirring until sugar has dissolved and syrup has achieved the desired color (letting blackberries simmer produces a pale lavender syrup, while crushing them creates a deeper purple-red syrup). Strain into a sealable glass container and cool fully.
Mix blackberry simple syrup, vodka, and lemon juice in a cocktail shaker with ice. Shake and strain into a glass and top with champagne. Garnish with a lemon twist and fresh blackberries.