This pink and gold glittering Southern wedding is a feast for the eyes – not only is it full of gorgeously stylish details, but gorgeous treats as well! Brittany and Jeremy's winter wedding may have dawned gray and cloudy, but their blushing palette and dose of sparkle more than made up for it! Jessica Gold Photography and Sanregret Weddings made this one unforgettable wedding!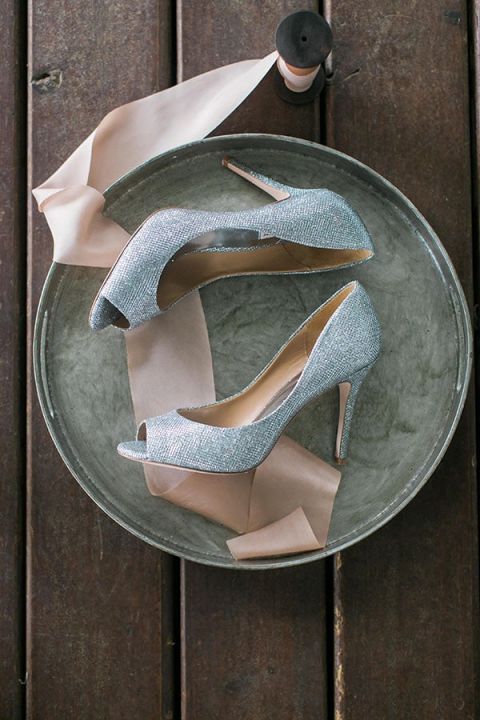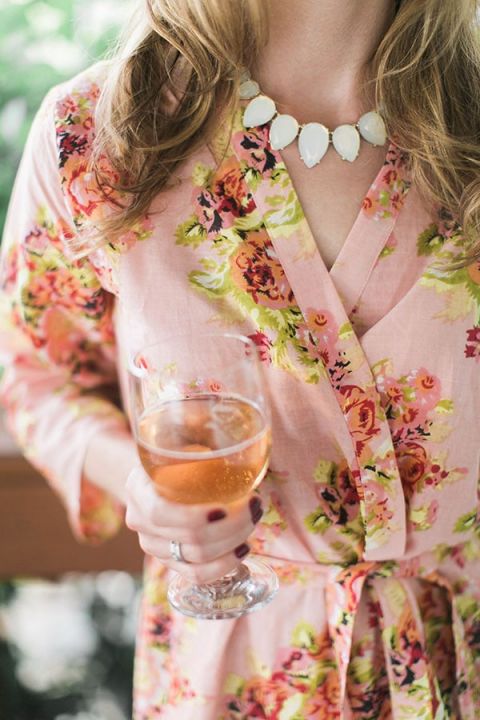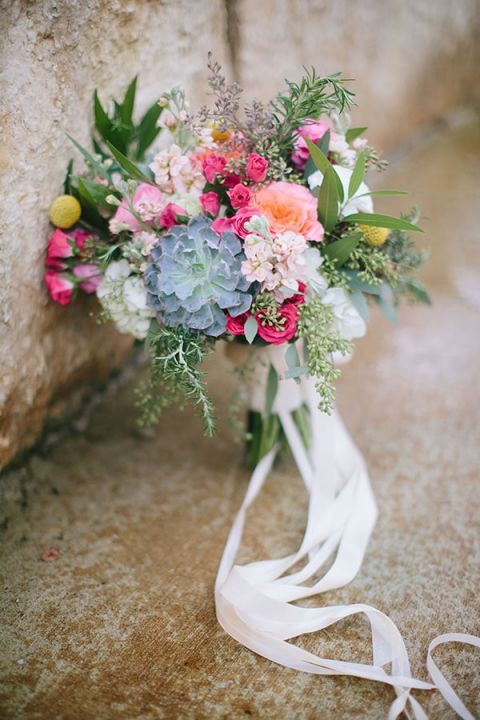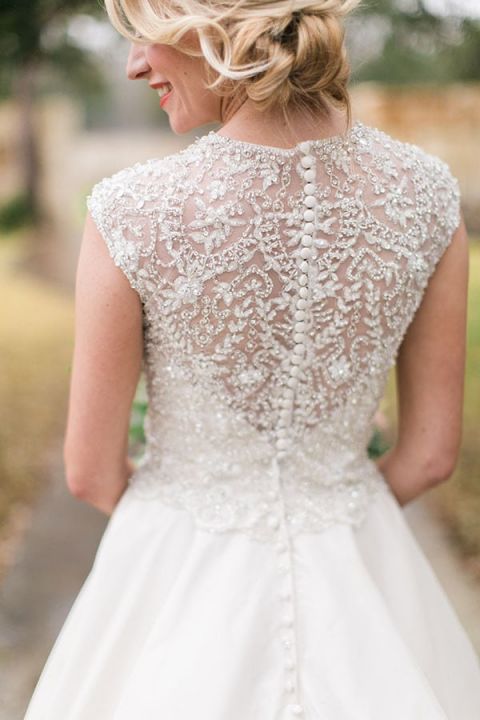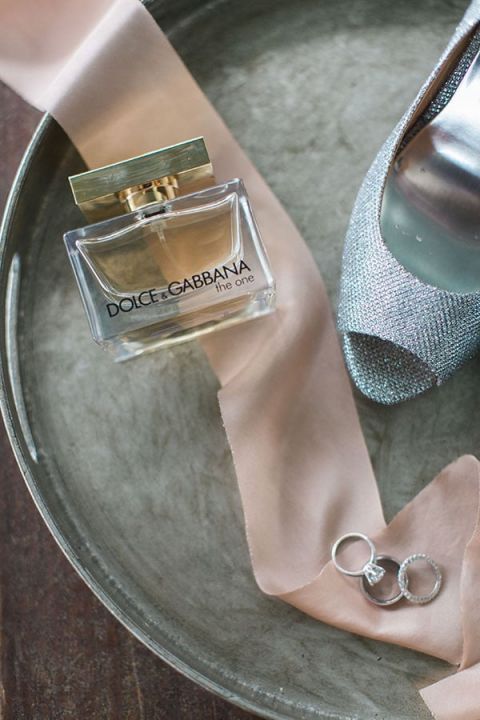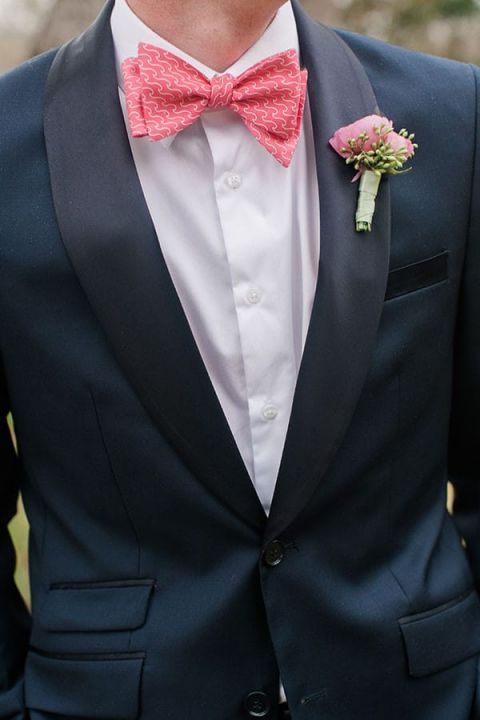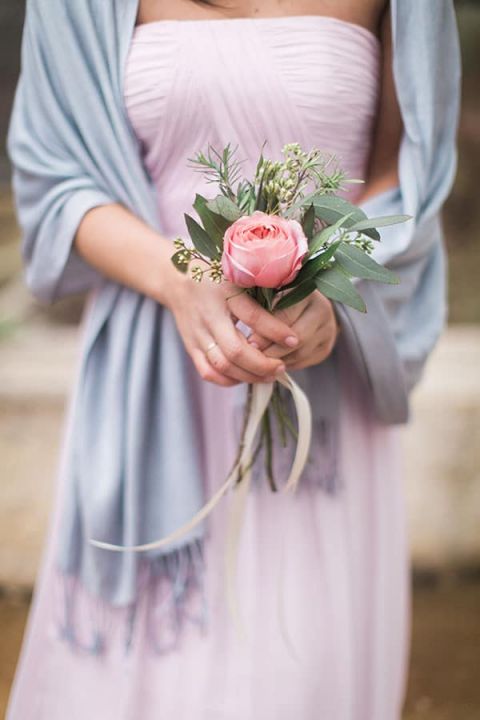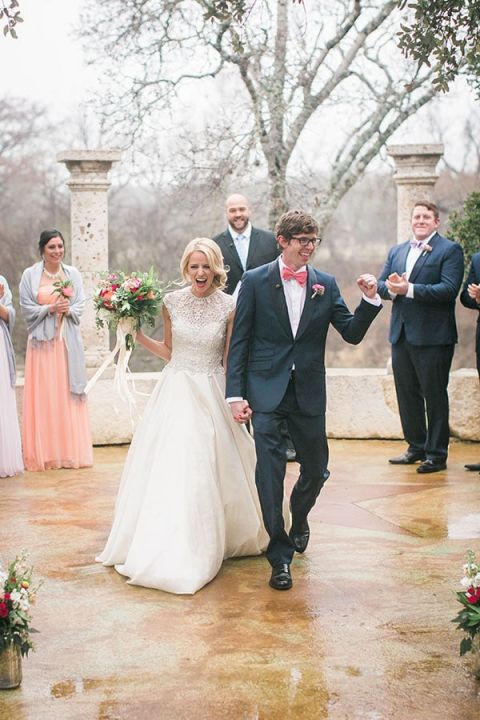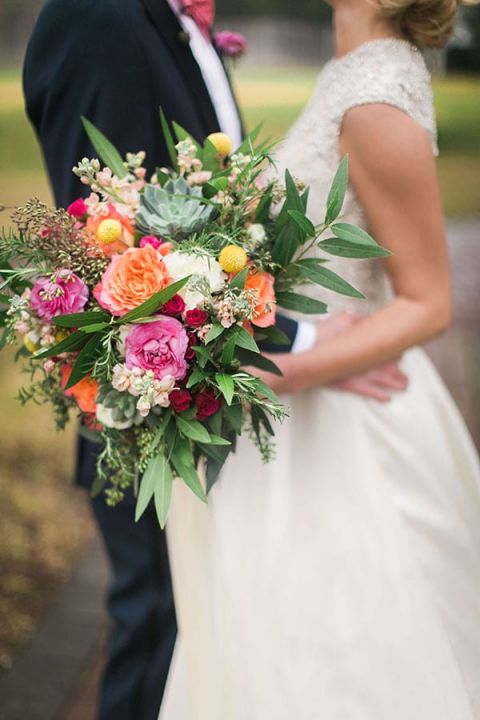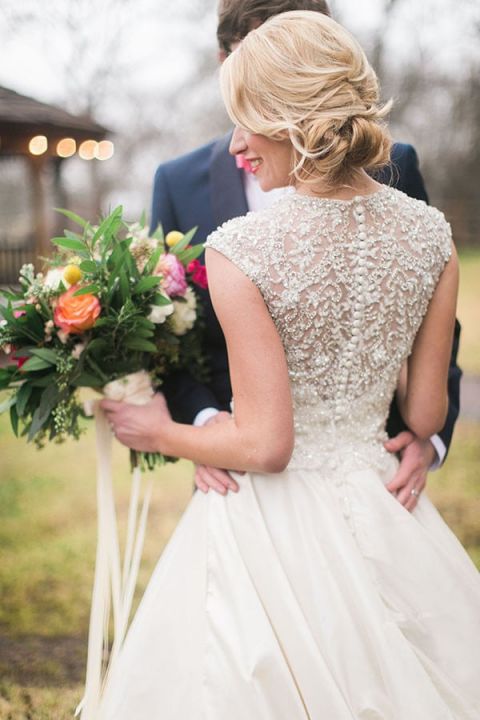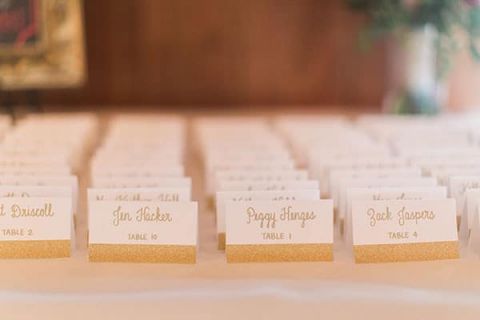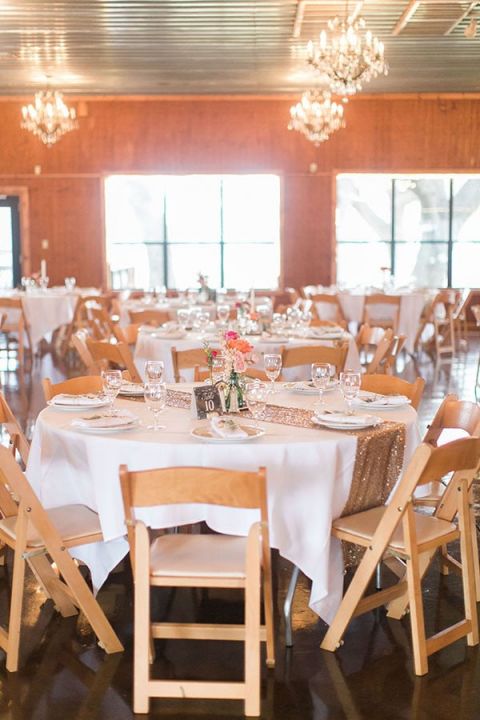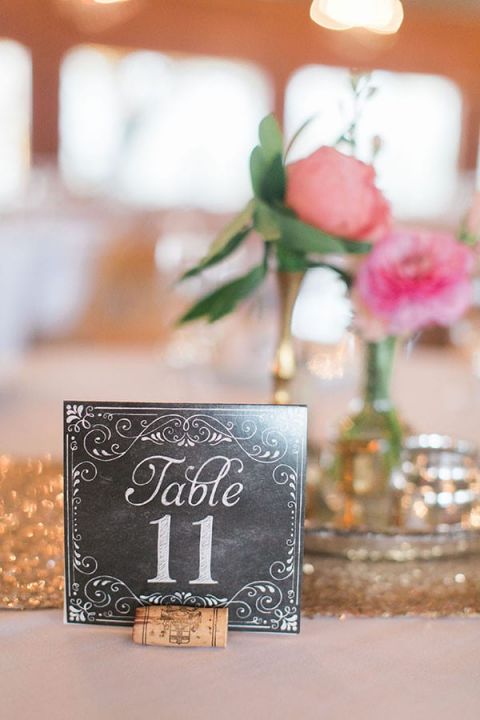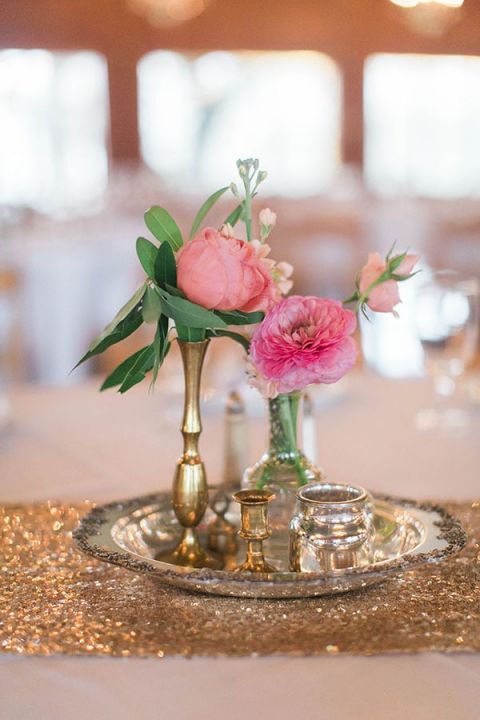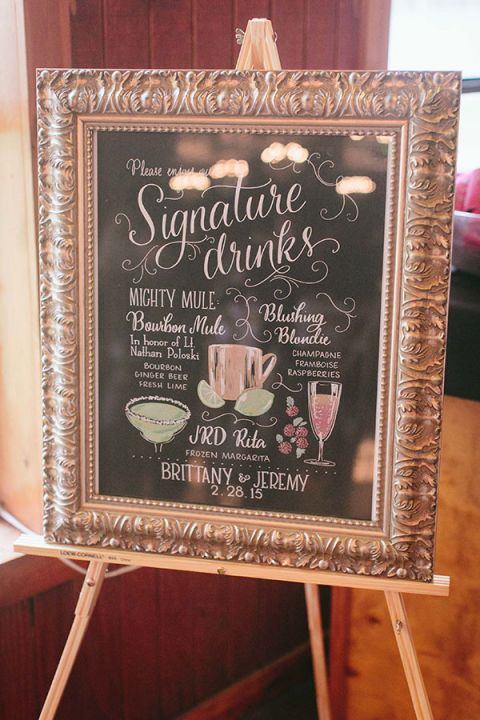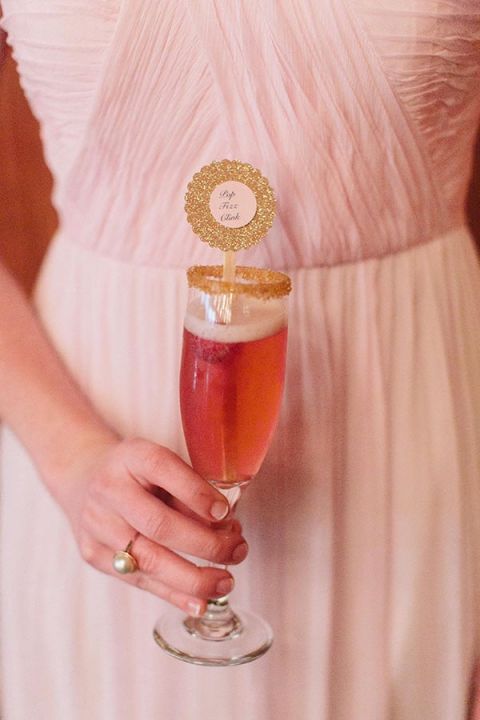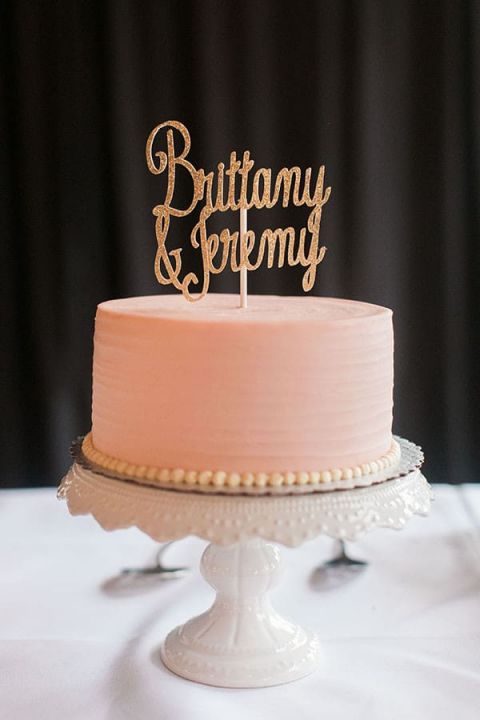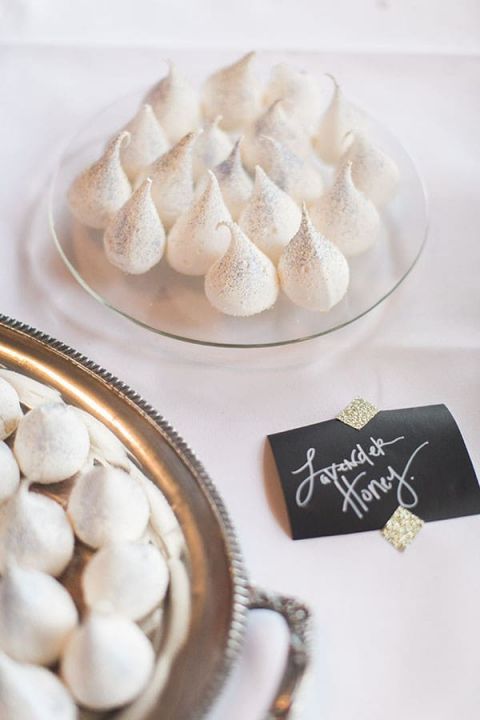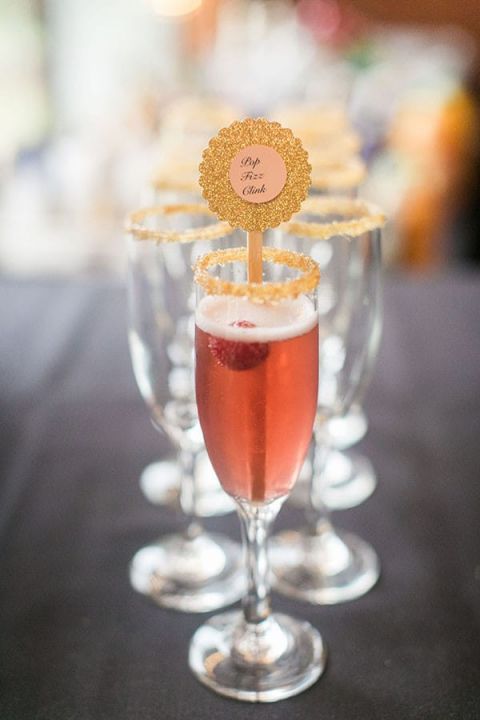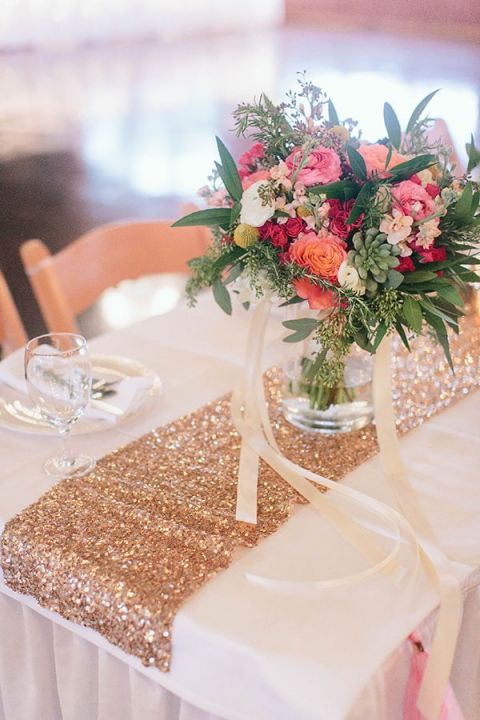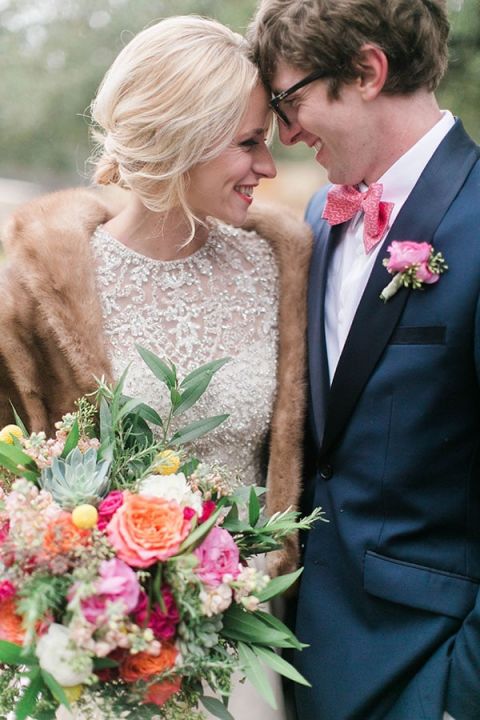 Bride Brittany was the epitome of a Southern belle in a decadently embellished ball gown from Madison James. Her softly curled updo showed off the richly beaded back before flowing into a full, flowing skirt. The classic lines were a stunning canvas for her cheerful bouquet in bright shades of pink and orange. Her bridesmaids stayed cozy against the day's chill in floor length gowns in soft pastel shades, wrapped in delicately tinted shawls.
The cold was chased away entirely when guests entered the reception hall to be greeted by glittering gold and bright flowers. Gold sequins and colorful blooms adorned each table, with vintage silver and gold vessels. Chic blackboard details were incorporated throughout the reception, from elegant table numbers to a fanciful bar menu showcasing their signature drinks. The Blushing Blondie – named for the bride – made for a gorgeous pink concoction of champagne and fresh raspberries, garnished with glittering gold stirrers bearing the legend, 'Pop, Fizz, Clink!' Gold glitter set the trend for their other sweets as well – dusted across the lavender honey meringues, sparkling on the rim of each champagne glass, and in dazzling letters on their custom cake topper!
PHOTO CREDITS –