I spent the weekend revisiting one of my favorite literary romances – Anne Shirley and Gilbert Blythe. I fell in love with LM Montgomery's red headed heroine at a very young age, and I'm celebrating with today's modern Anne of Green Gables wedding inspiration!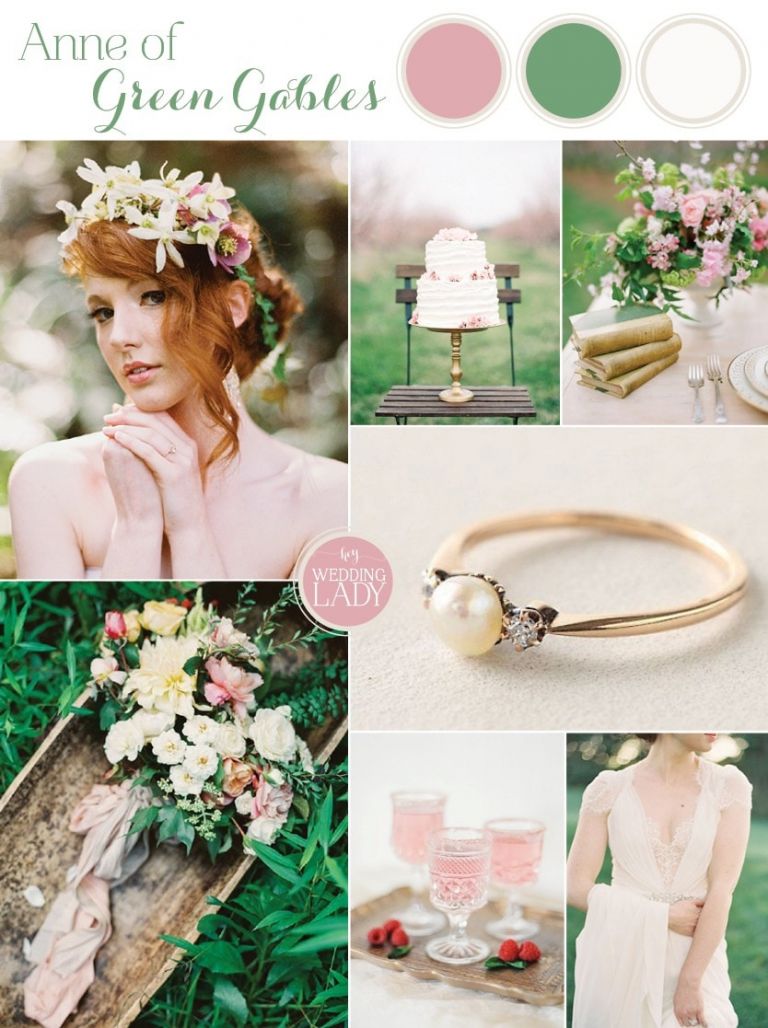 As much as I adored and reread the Anne books as an imaginative child, there was something special about seeing Anne, Diana, Gilbert, and the Cuthberts brought to life. I watched the TV movies over and over, and Jonathan Crombie's portrayal of Gilbert Bylthe was one of my earliest puppy loves. This week came the sad news of the actor's passing, but it was made bittersweet by the outpouring of love and remembrance from fans of a 30 year old PBS miniseries – what I thought was an obscure but much loved part of my childhood proved to have left an indelible mark on thousands of other fans. I wanted to celebrate that enduring love with today's inspiration for a modern day Anne of Green Gables wedding.
The romantic pastoral setting of Avonlea brings to mind a sweet country wedding, filled with an abundance of spring blooms. I fully believe that a twenty-first century Anne would be the sort of bride who would embrace a floral crown! Her inner wood nymph would delight in a circlet of starry white flowers against her ruddy hair. Her vintage style and pearl engagement would would be a perfect fit for the old-fashioned romance of a Jenny Packham wedding dress – delicately beaded cap sleeves would make a perfect replacement for the puffed sleeves of her childhood fancies.
PHOTO GALLERY –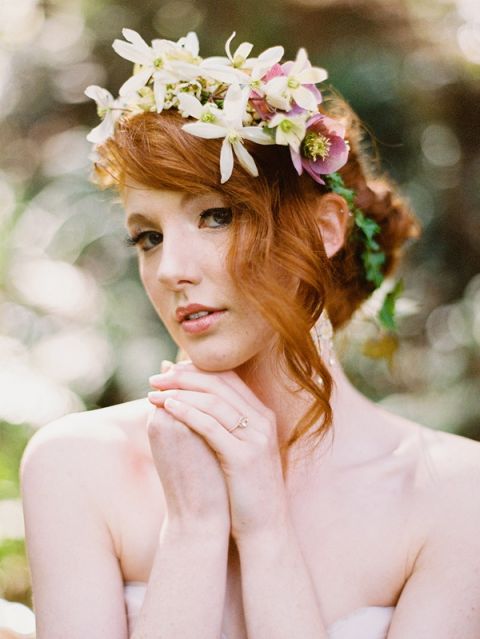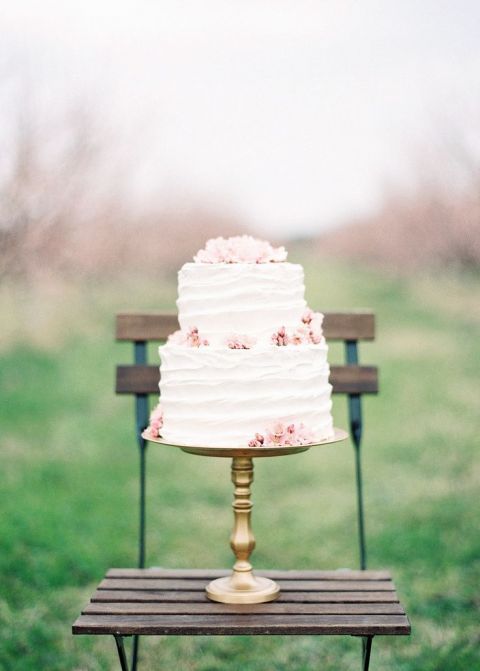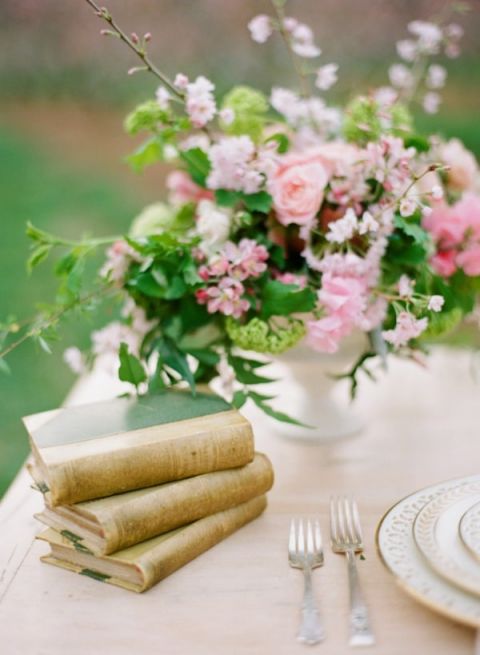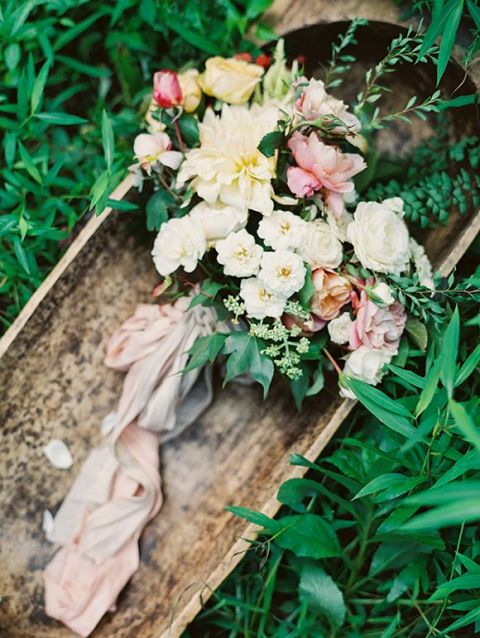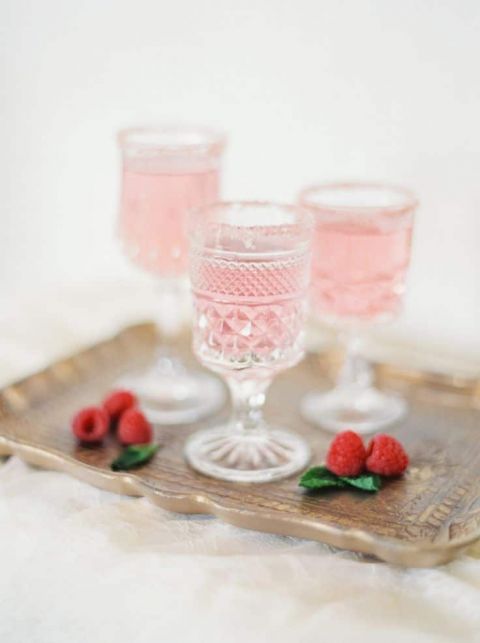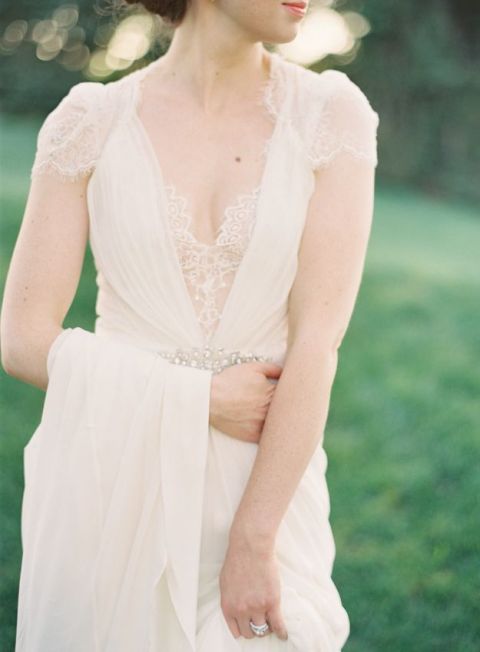 PHOTO CREDITS –
Red Haired Bride with a Floral Crown – Photography by Ryan Flynn Photography, Floral Design by Finch & Thistle Events via Magnolia Rouge | Orchard Wedding Cake – Photography by Landon Jacob, Styling by Parkside Wedding Studio, Cake by Heedthefeed via A Coastal Bride | Vintage Books and Flowers – Photography by Jen Fariello Photography, Floral Design and Decor by Southern Blooms via Elizabeth Anne Designs | Pearl Engagement Ring by Emerson and Farrar | Loose Garden Bouquet – Photography by Michael and Carina Photography, Floral Design by White Magnolia Designs via Magnolia Rouge | Raspberry Cocktails – Photography by Michele Beckwith Photography, Design by Engaged & Inspired via Style Me Pretty | Vintage Inspired Wedding Dress – Photography by Clary Pfeiffer, Wedding Dress by Jenny Packham via Elizabeth Anne Designs
SEE MORE WEDDINGS LIKE THIS –
Modern Anne of Green Gables Wedding Inspiration in Blush and Spring Green