Downton Abbey meets the beauty of Italy in this gracious villa wedding shoot set in the heart of Tuscany! The gracious gardens of the Giardino Garzoni played host to this romantic vintage-inspired shoot fromMaria Lamb Photography, Jade Rose and Weddings In Tuscany.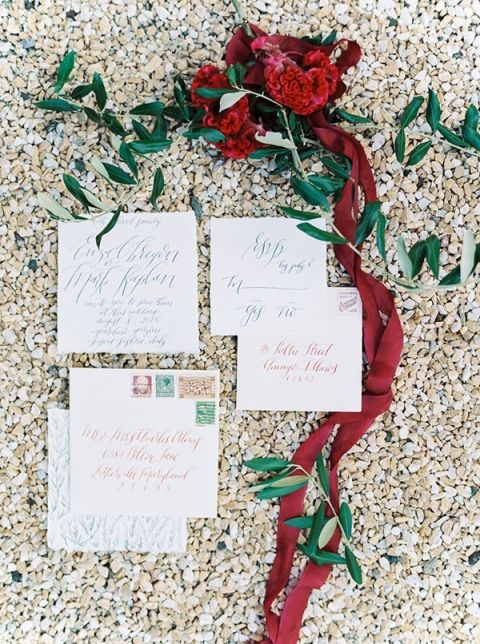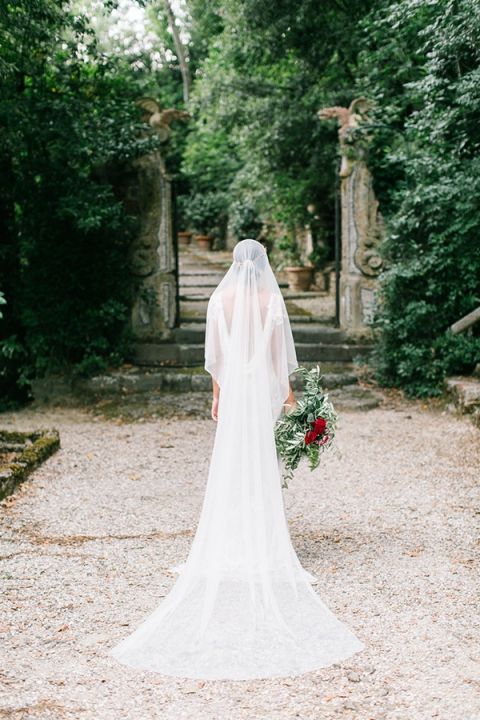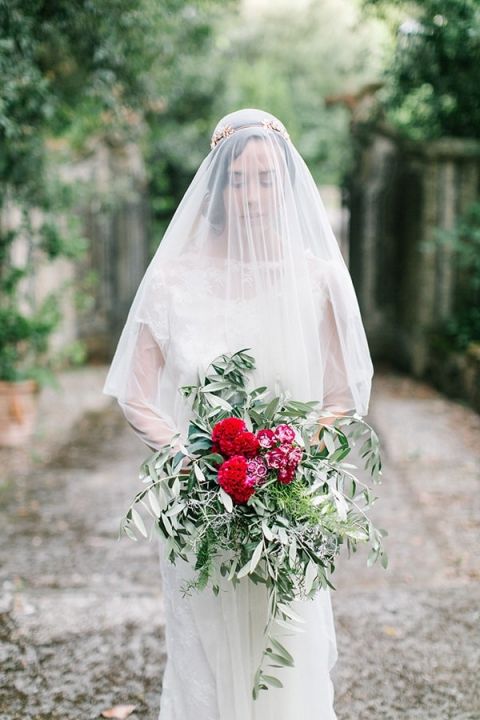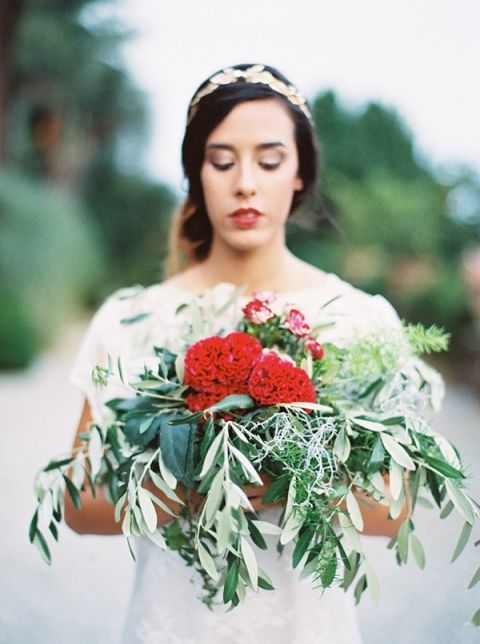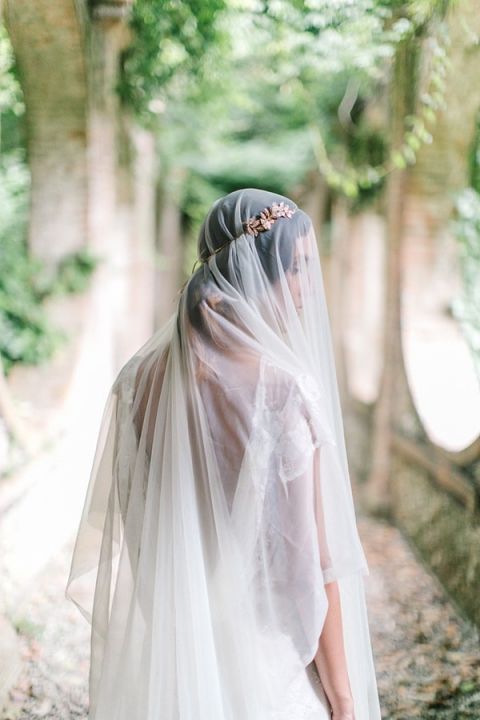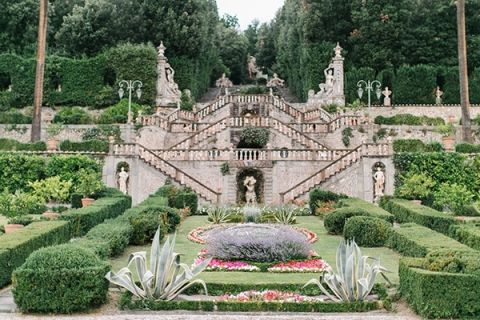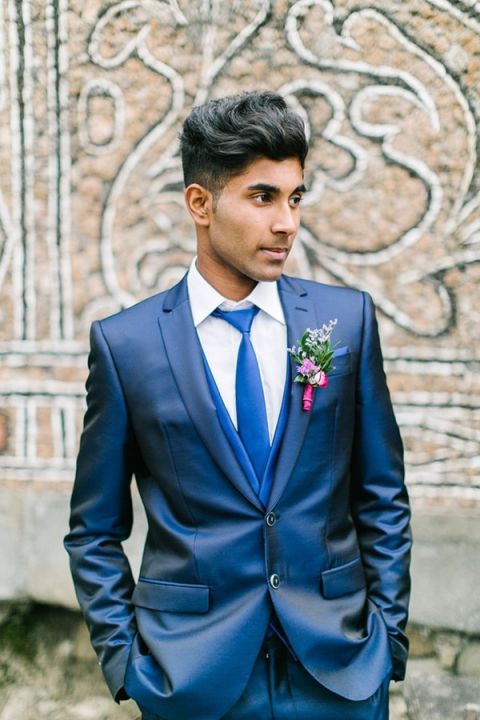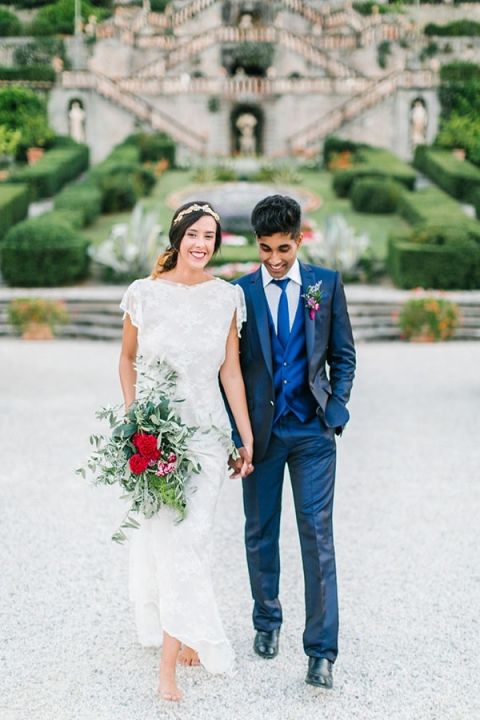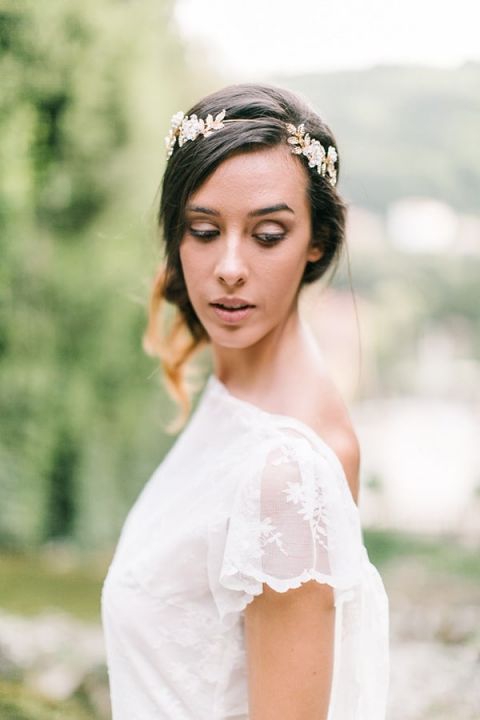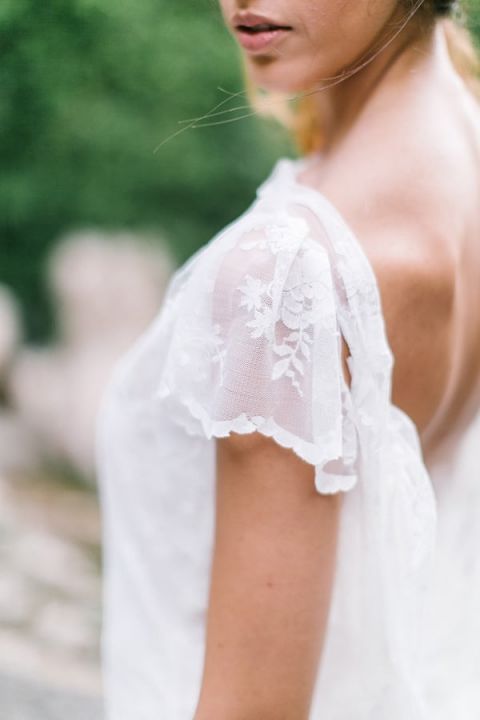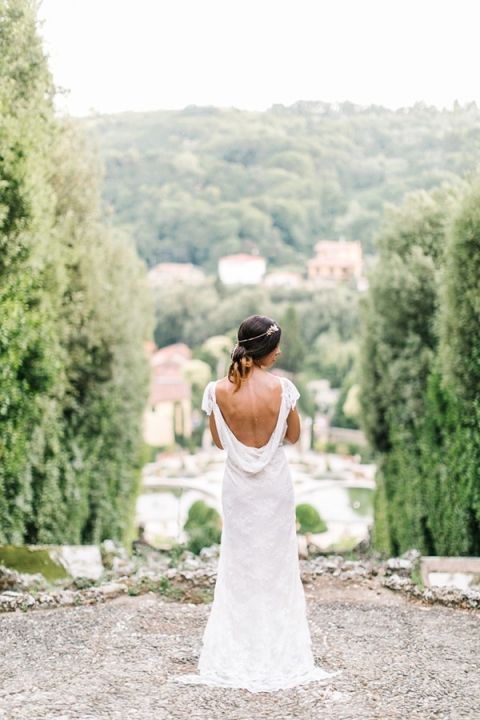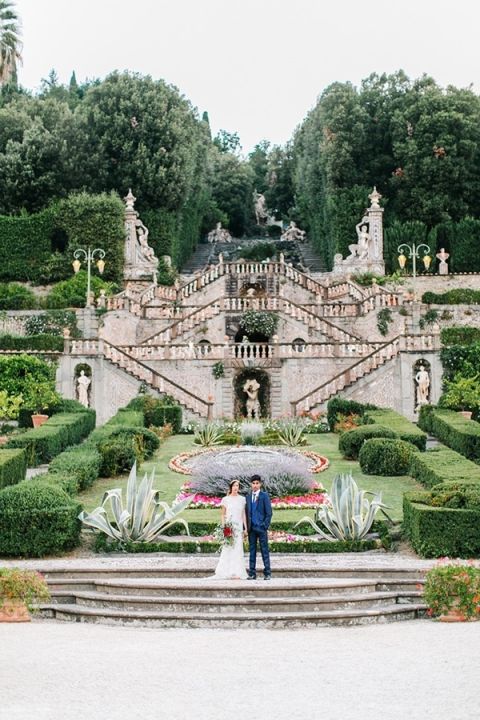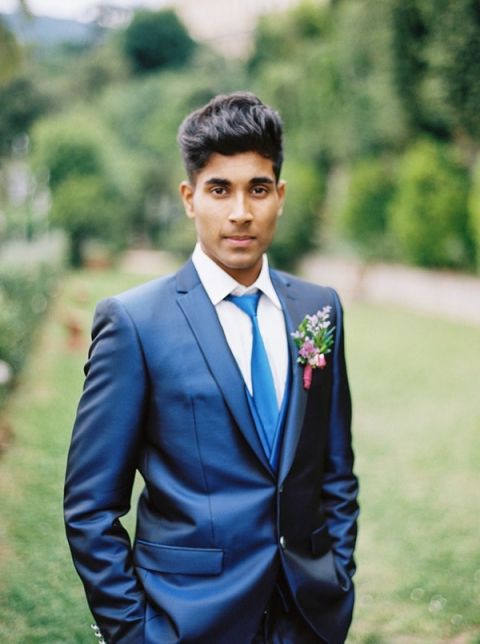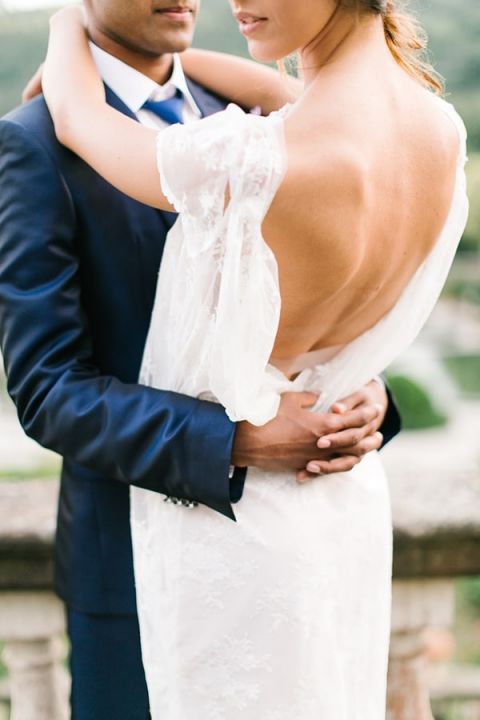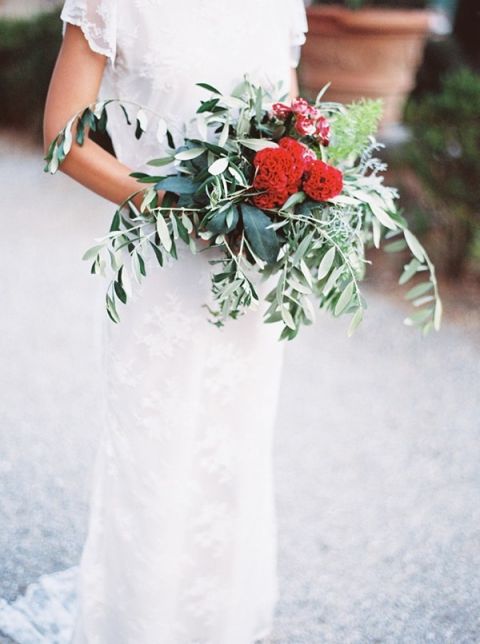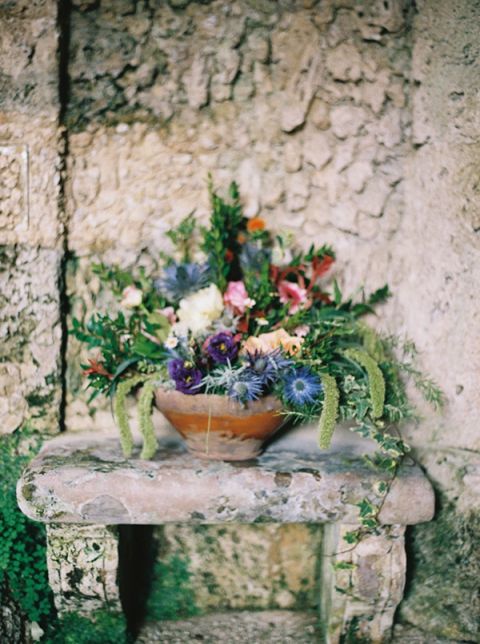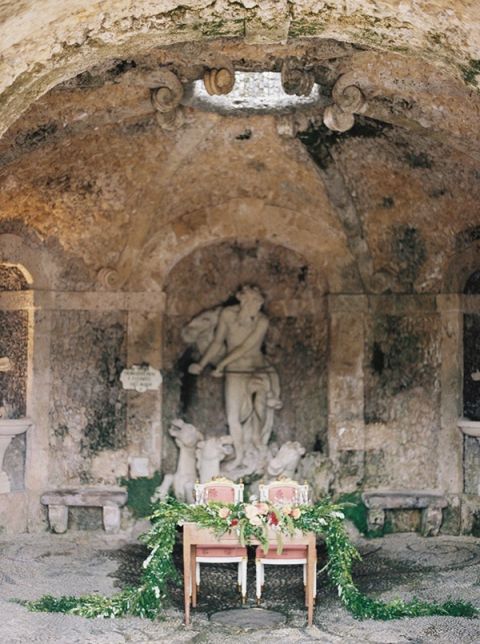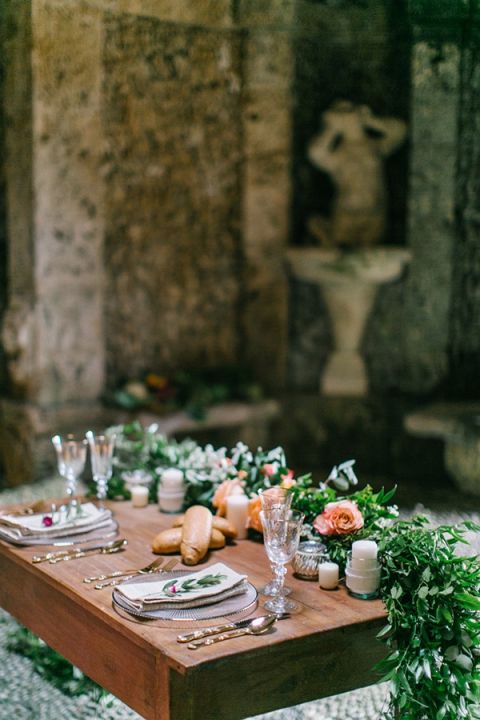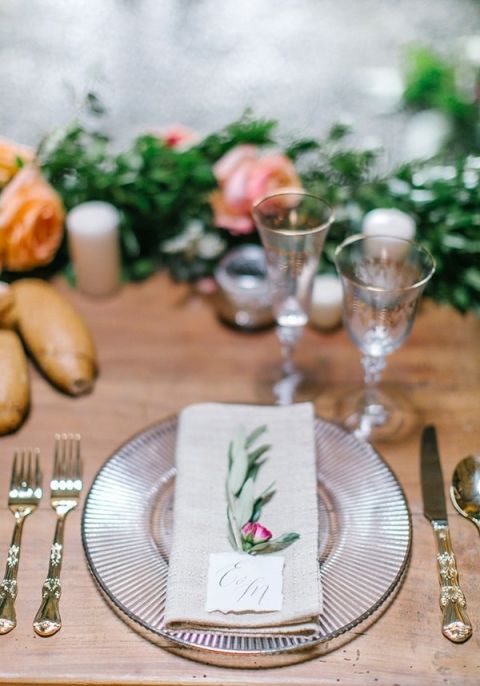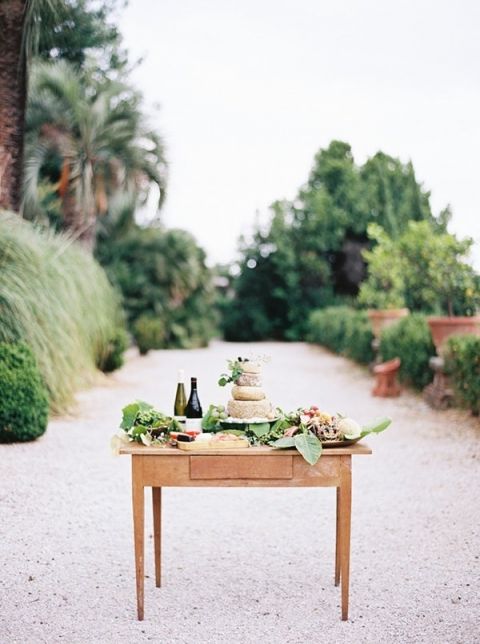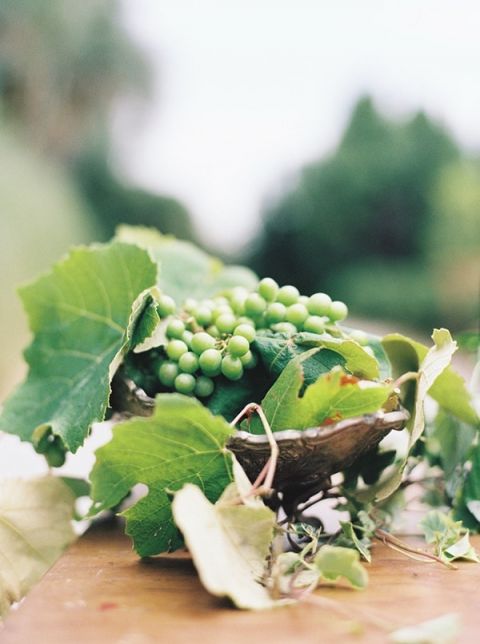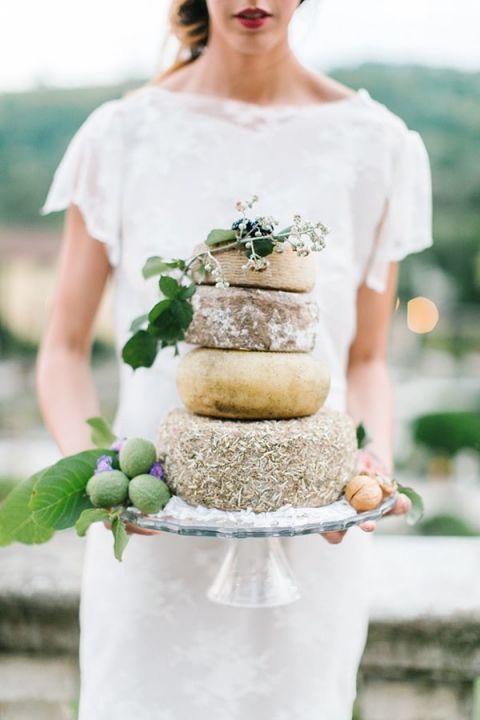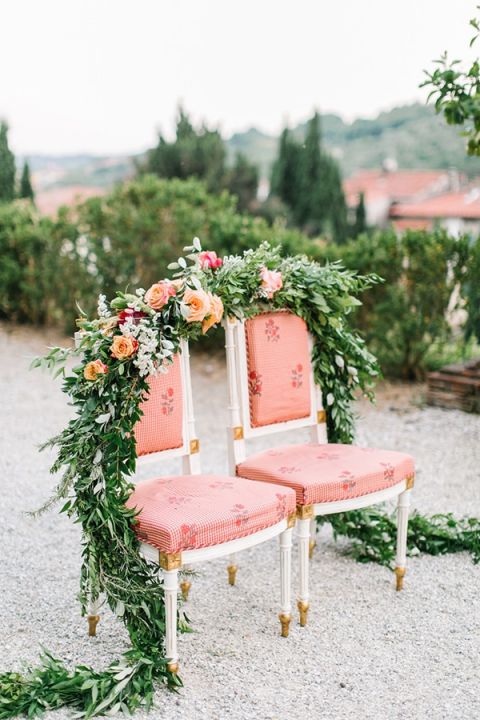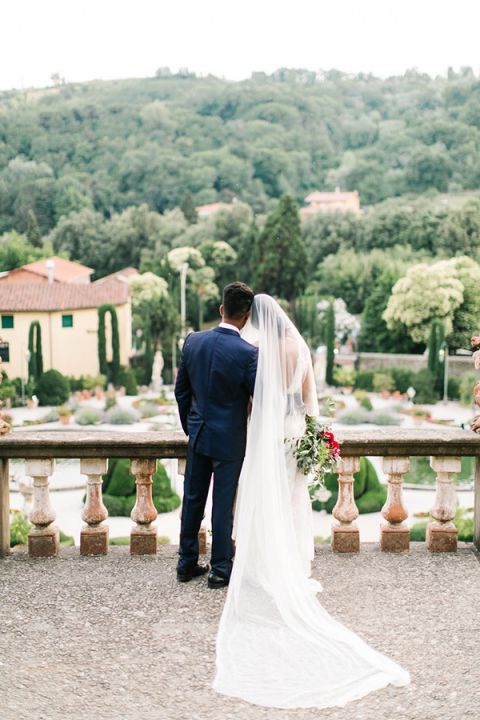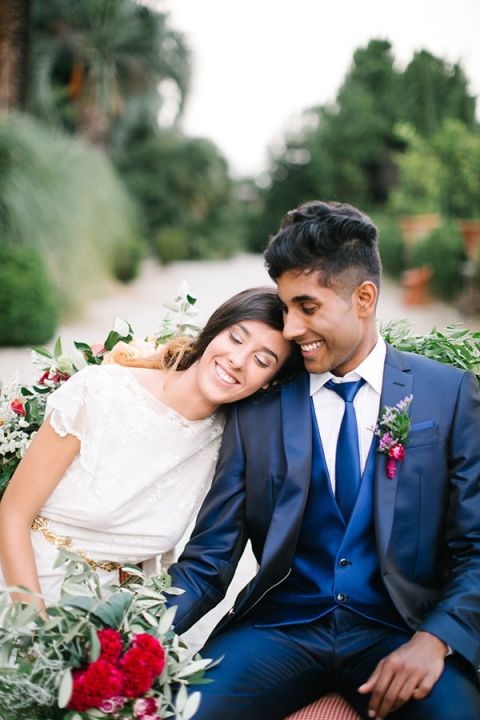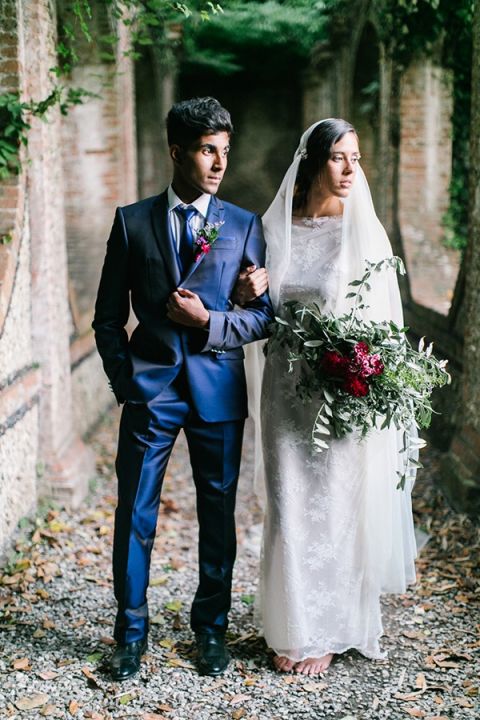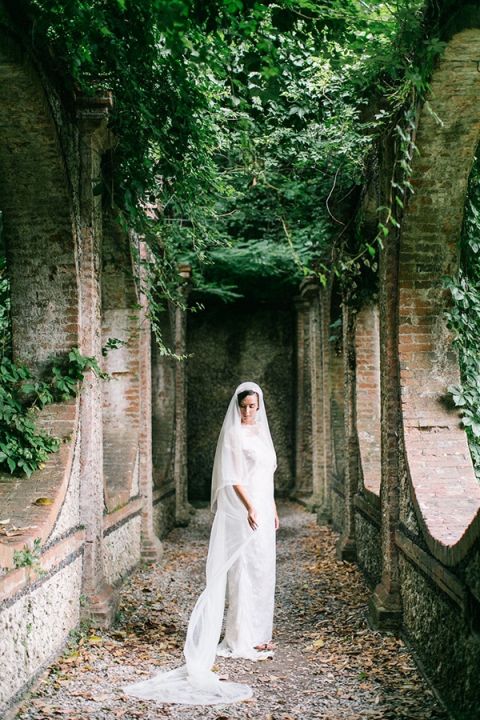 The incredible backdrop of the lush Italian gardens inspired the gracious styling of the shoot. Set amongst the formal gardens of Giardino Garzoni, this incredible team settled on an old world theme for the shoot, perfectly in keeping with the seat of the Counts Garzoni. Hidden grottoes and a vine-hung Labyrinth gave the shoot an enchanting, other-worldly feeling, as if glimpsing at a world long ago forgotten.
To capture the magic of the setting, the creative team drew inspiration from the natural beauty of Italy. Olive branches and bold red coxcomb were at the center of the floral arrangements, with grapevines fresh from the vineyard adding a touch of green wherever it was needed. A tiered cake of Italian cheeses took the place of a traditional wedding cake!
The sleek lace gown with a low cowl back and fluttering sleeves was paired with a draped cathedral veil set with a gold laurel headpiece. The gorgeous Downton Abbey-inspired bridal look beautifully complemented the bold choice for the groom – a royal blue suit!
PHOTO CREDITS –
Photography by Maria Lamb Photography | Located at Giardino Garzoni | Design and Wardrobe Styling by Jade Rose | Coordination by Weddings In Tuscany | Floral Design by Fiorista Fiordaliso | Wedding 'Cake' designed by Salvia E Ramerino | Catering by Weddings In Tuscany | Wedding Dress and Bridal Attire by Lady Evelyn | Groom's Attire by Gabriella Sposa | Bridal Hair and Makeup by Valerie Cecchini | Rentals by Ristorante Villa Garzoni | Calligraphy and Stationery Design by Graceline | Videography by Magmatic
See More Weddings Like This –

Gracious Villa Wedding in the Heart of Tuscany