As much as I adore creative wedding details, sometimes all you need is to revel in simplicity. Kristen Kilpatrick Photography captured today's incredible shoot with barely more than the lush summer beauty of the lavender fields of Provence.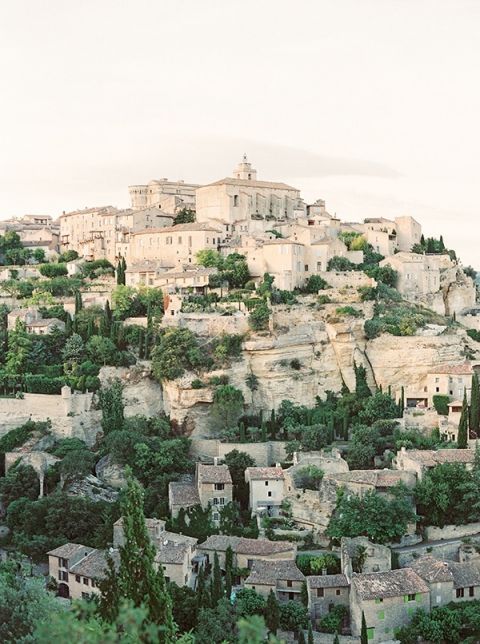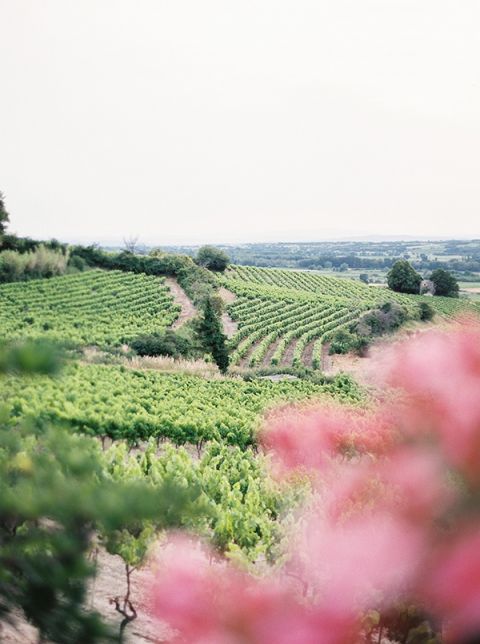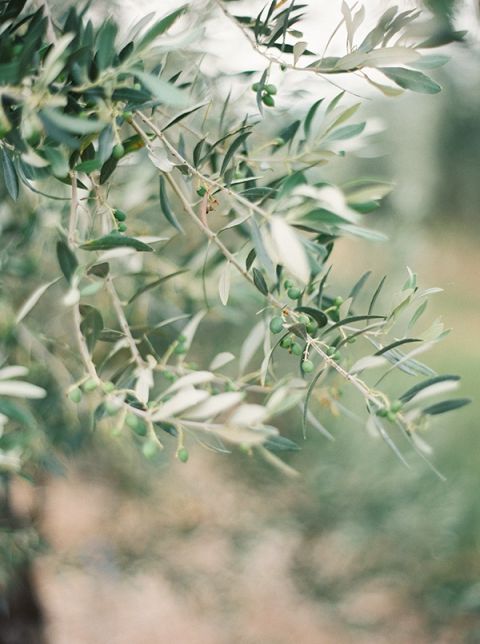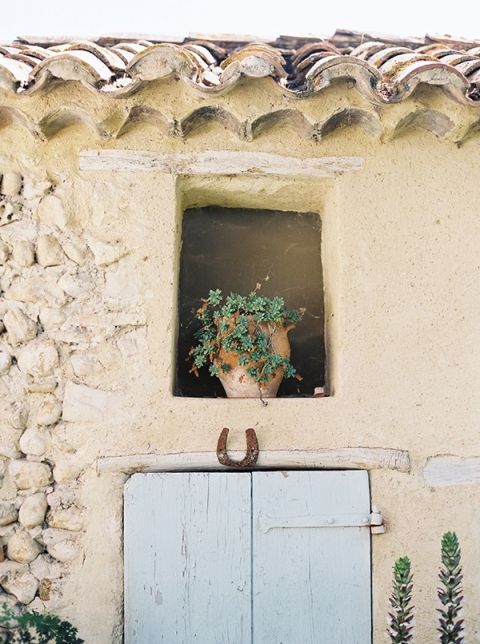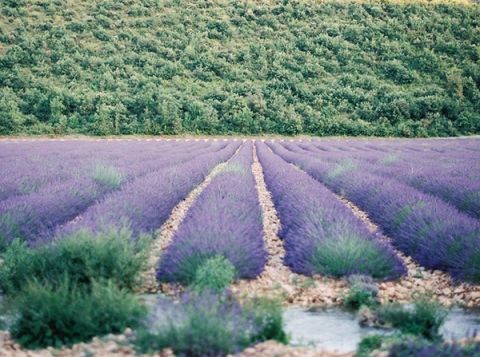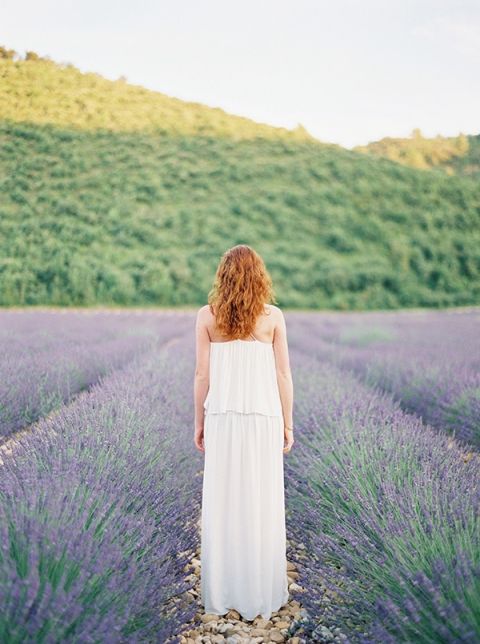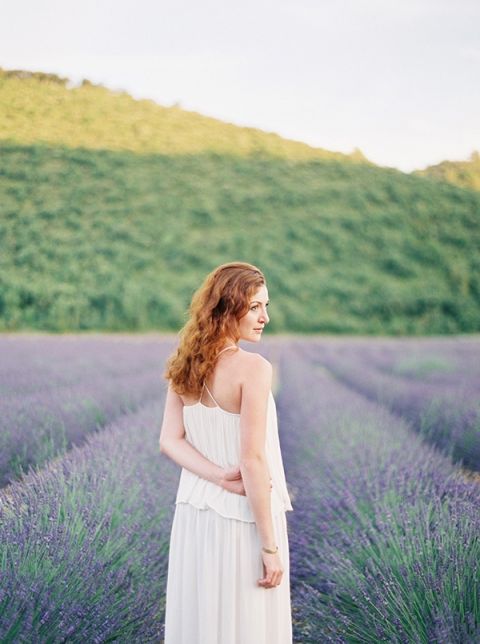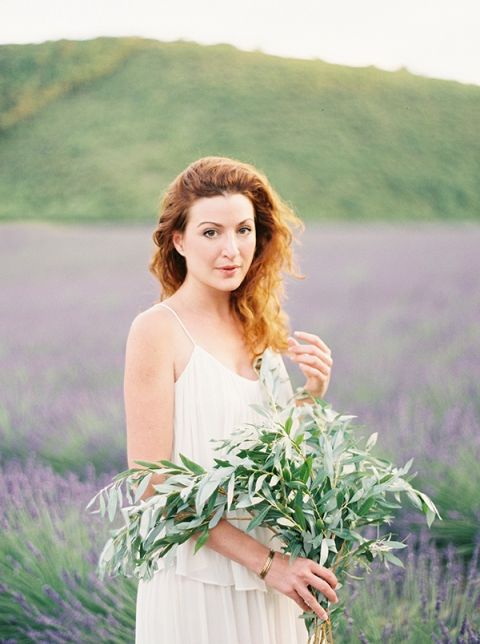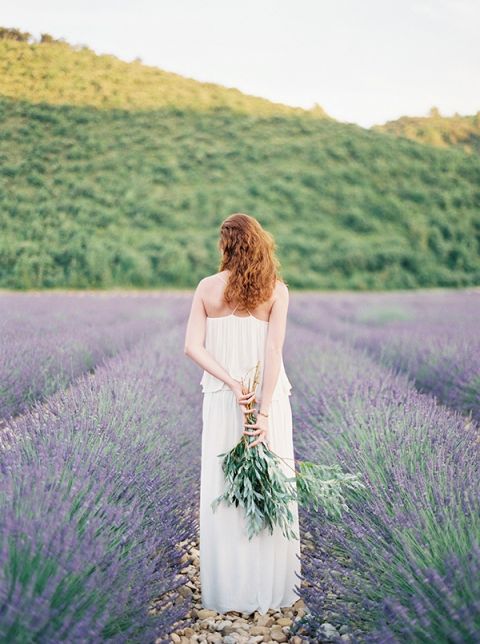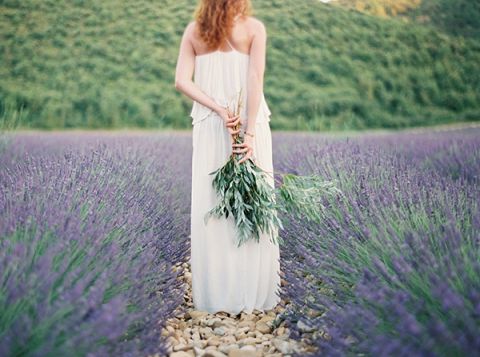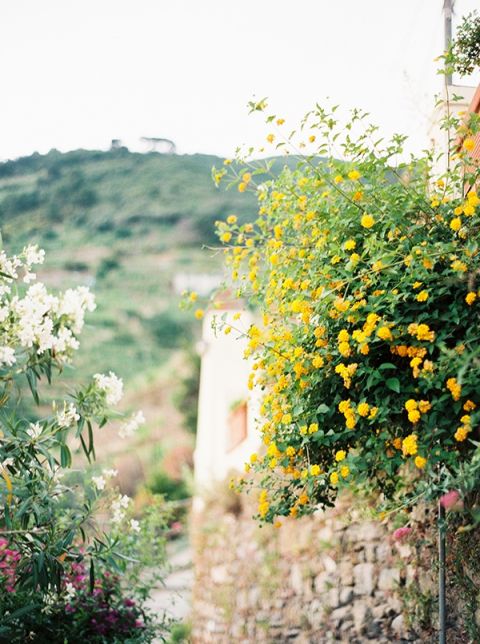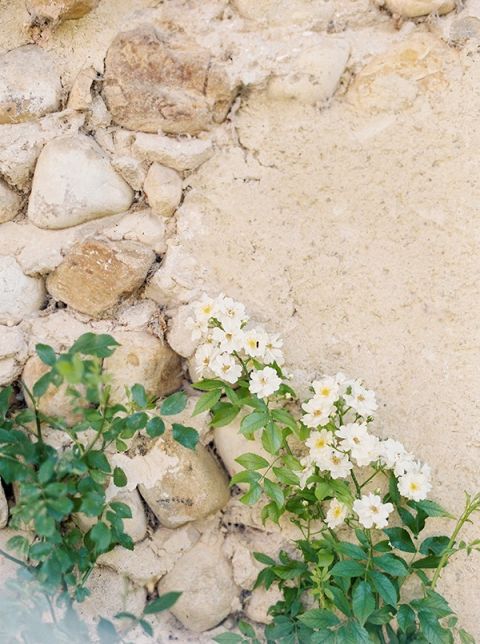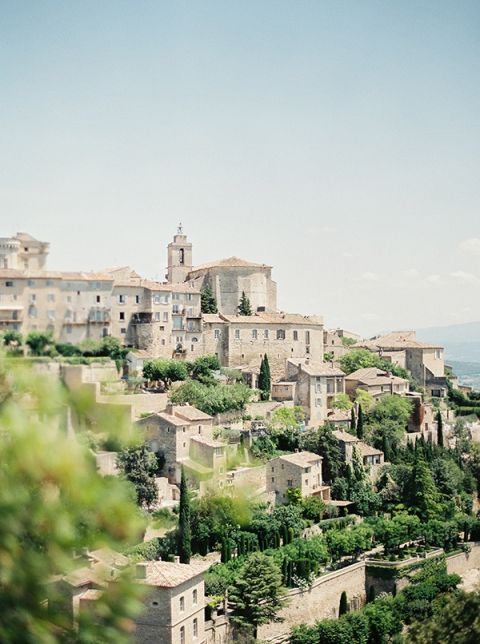 Kristen wrote that she wished it were possible to catch the incredible smell of the fields of lavender blooms through the images alone. The rich summer sun in the South of France turned the valley of purple blossoms into a fragrant bowl, overlooked by the stone walls and abundant greenery of the village terraced onto the hill. Snaps of the crooked row houses seemingly growing out of the rock of the mountain, glimpses of the vista overlooking vineyards, open doorways and flowers growing out of the ancients stones – the images are transporting to a place where the sun beats heavy, thick air stirring the luxurious scent of lavender, and the only sound is the bees droning among the endless rows.
With such an abundance of inherent beauty in the landscape, it was easy to see why she kept the bridal styling simple. A flowing, pleated gown is a lovely counterpoint to the surroundings, the graceful column of the dress a striking contrast against the rich texture of the fields. Loose, natural curls and a spray of budding olive branches picked on the walk from the village are the only adornments needs.
An editorial like this is best enjoyed with a glass of chilled wine, figs drizzled in fresh honey, and the ever present scent of lavender in the air.
SEE MORE WEDDINGS LIKE THIS –