With summer weddings in full swing, the timing could not be better to find the perfect wedding dress for a beach bride! Ethereal, romantic, bohemian, or glam – whatever your style, the sea is calling and the perfect gown awaits!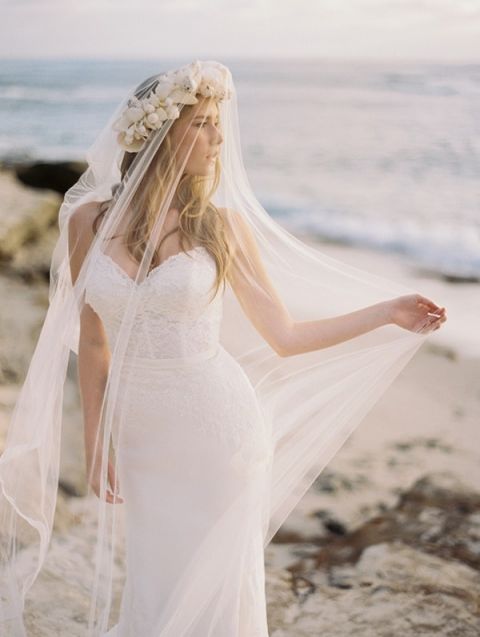 KATIE GRANT PHOTOGRAPHY | HERE COMES THE BRIDE SAN DIEGO
Of the Ocean – Elegant Bohemian Bridal Portraits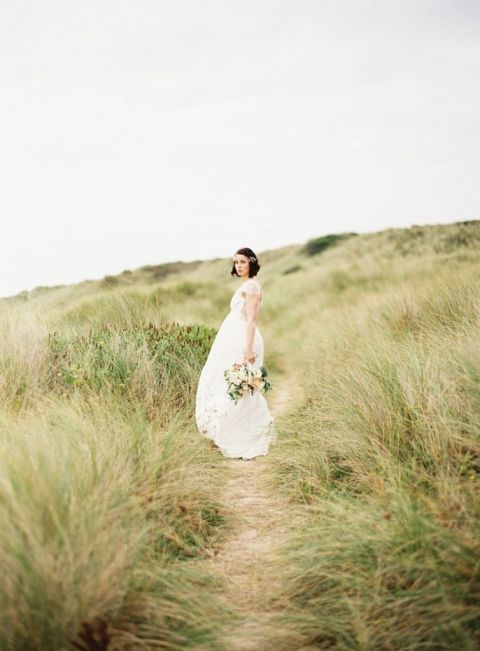 Sarah Hannam Photography via BLoved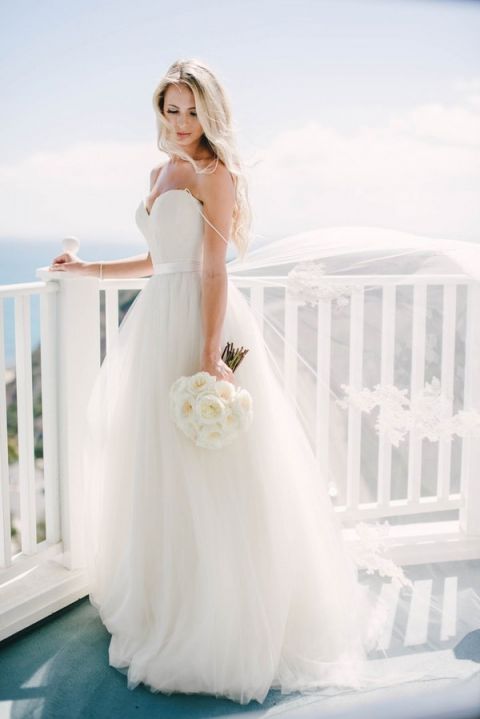 Black Tie Coastal Wedding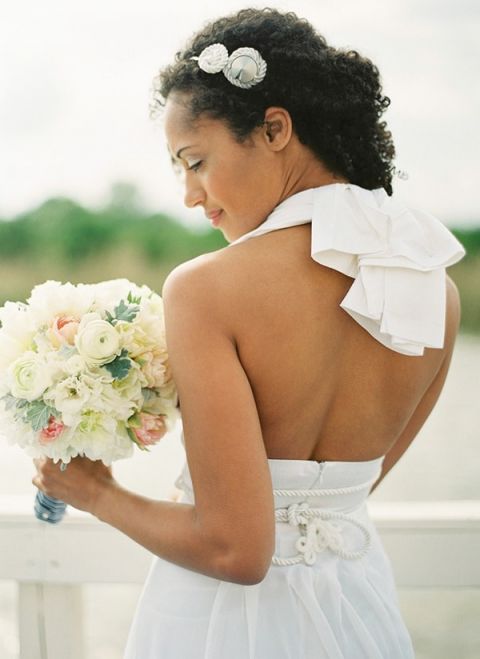 PEACHES & MINT | PATRICIA VINCENT
Fresh and Chic Nautical Seaside Wedding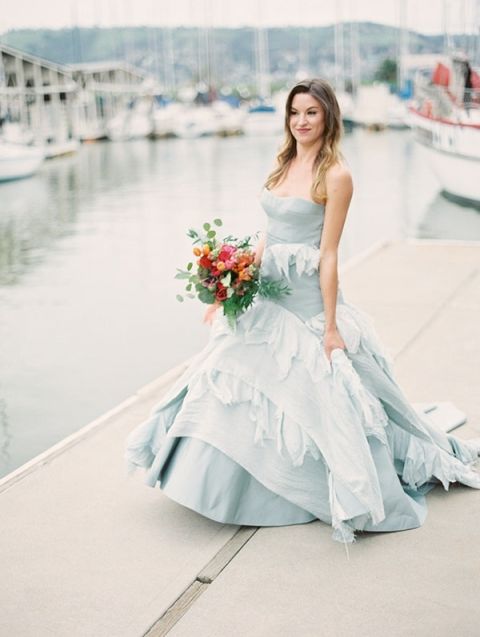 AUDREY NORMAN FINE ART PHOTOGRAPHY | TARA LA TOUR
Colorful Nautical Shoot with a Blue Wedding Dress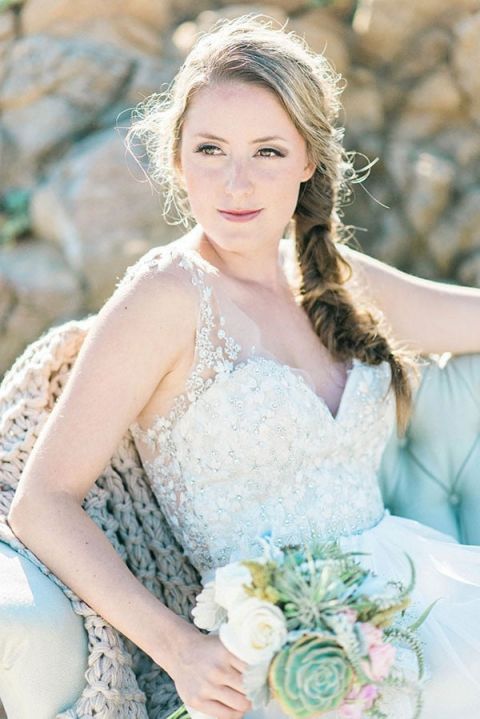 GRACE ASTON PHOTOGRAPHY | LIANCARLO
Swept Away – Mermaid Wedding Inspiration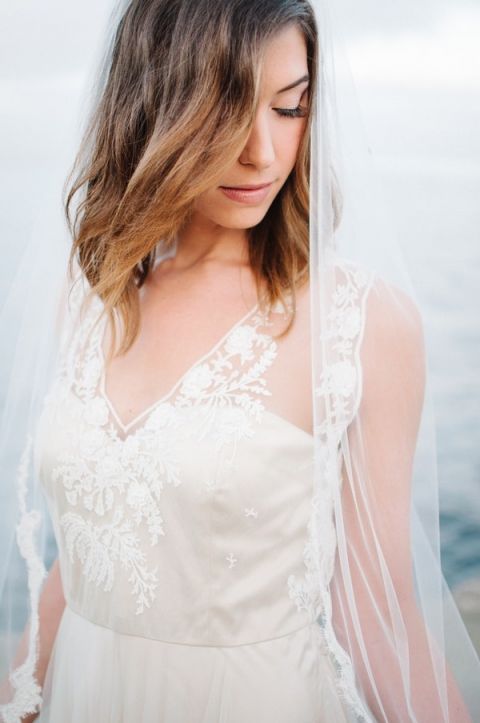 Sea Foam and Peach Coastal Wedding
Erich McVey | Claire Pettibone via OnceWed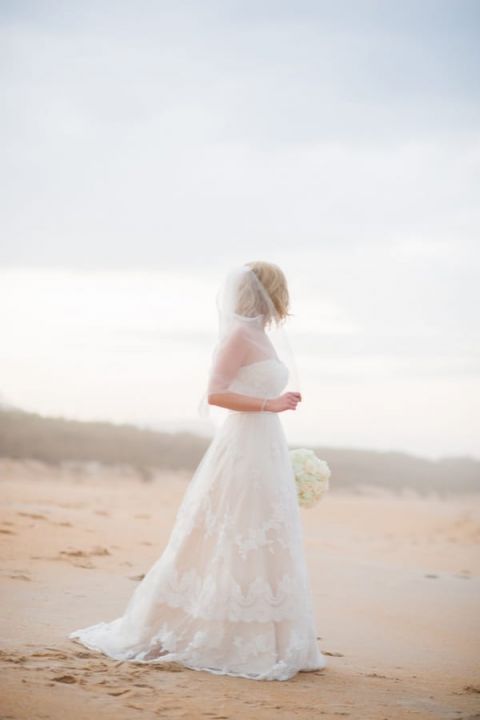 CAPTURED BY BELINDA
Ethereal Beach Wedding After the Storm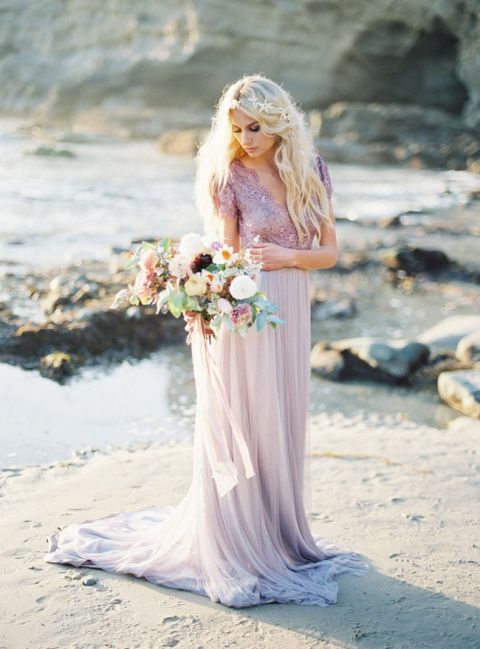 Michael Radford | Emily Riggs Bridal via Green Wedding Shoes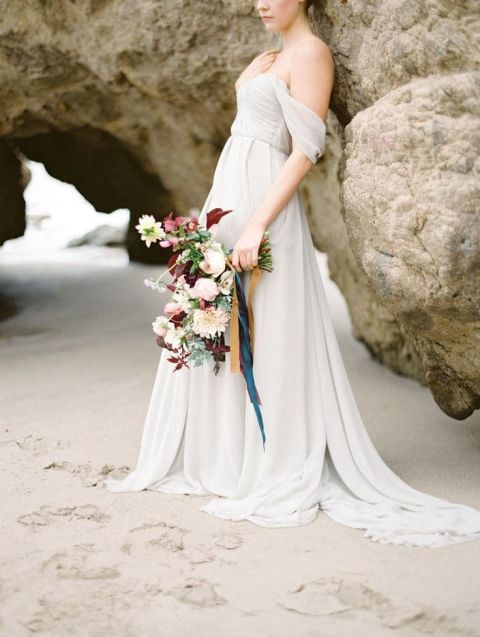 Charla Storey Photography |  Sarah Seven via Style Me Pretty
Erich McVey | Claire La Faye via The English Department
When it comes to weddings on the sand or on the coast, wind will always be a factor. A flowing skirt in layers of chiffon creates romantic movement the moment the wind picks up. Echo the romance of the sea with a gown adorned in intricate patterns of seed pearls, soft lace that resembles windblown foam, or a hint of sparkle to mimic the glitter of mermaid scales.
To capture an ethereal style, longer or weighted veils will create a gorgeous silhouette without providing too much of a distraction. Don't fret too much about the perfect hairstyle – a messy chignon or loose waves will feel gorgeously beach appropriate! Accessorize with on-point pieces: shells or sea stars woven through a long braid, a sea glass circlet, or nautical rope detailing for a belt or bracelet. Bare feet are always the most fun for a beach setting, but wedge heels manage to be practical and elegant at the same time!
See More Weddings Like This! –

Finding The Perfect Wedding Dress for a Beach Bride!