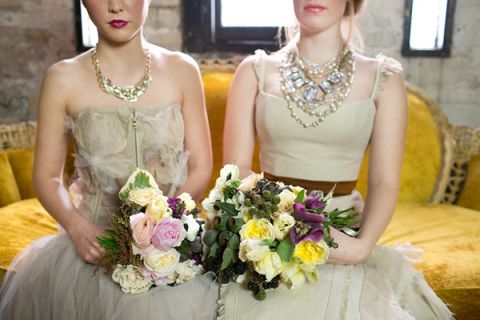 Intricate details abound in this incredibly romantic steampunk wedding shoot from Erin Johnson Photography at the industrial cathedral that is Aria! This fantastically talented duo has been on the blog before to similarly beautiful effect, and this shoot follows wonderfully in that legacy. On Solid Ground Vintage Rentals and Quinn & Berkley put together a crew of talented Minneapolis locals for a shoot that revels in the gorgeous steampunk juxtaposition of luxe vintage textures and intricately wrought iron. Aria could not have been a more ideally suited setting for their goal, with its soaring walls of exposed brick, hung with the classically glam sparkle of crystal chandeliers.
On Solid Ground crafted a number of perfectly styled vignettes to communicate their vision for this shoot, each one adding to the story told by this shoot. Each one features that signature blend of feminine and masculine details, from the rich gold velvet of the vintage furniture paired with antique trunks bound in cold iron. Lush arrangements by the legendary floral designer Munster Rose incorporate delicate blooms with tiny metal gears and blown glass Edison bulbs. The vintage table surrounded by mismatched chairs was elaborately set underneath clusters of crystal chandeliers, with tiny bottles of whiskey and skeleton keys at each place setting. Bear Fox Chalk created custom made chalkboard pieces to accent the ceremony and dessert table, laden with treats by Salty Tart and accented with Paperista's beautiful stationery suite.
No detail escaped this team's notice, including the styling! Local playhouse Festival Theatre loaned a perfectly distressed vintage gown for the bride, along with a tulle skirt and corset for the bridesmaid. Vests from Hammer-Made and vintage top hats created the perfect gentlemen's style for the groom and groomsman – along with one very dapper dog, and vintage goggles and opera glasses completed the look.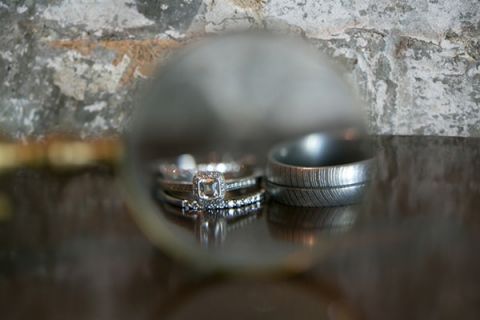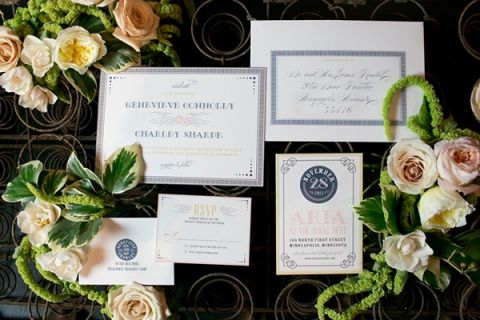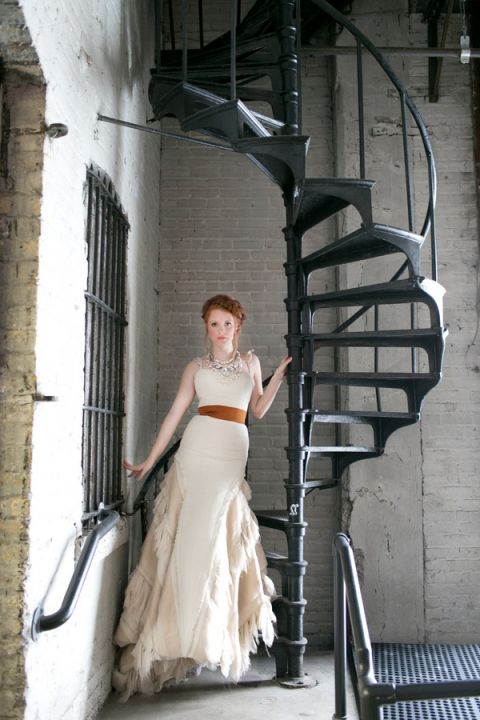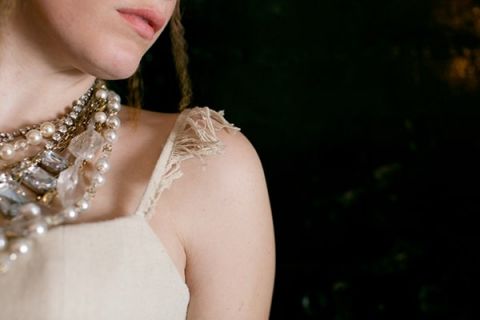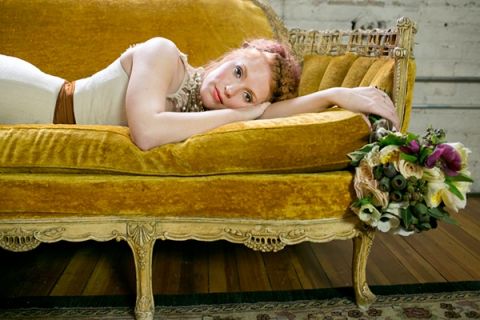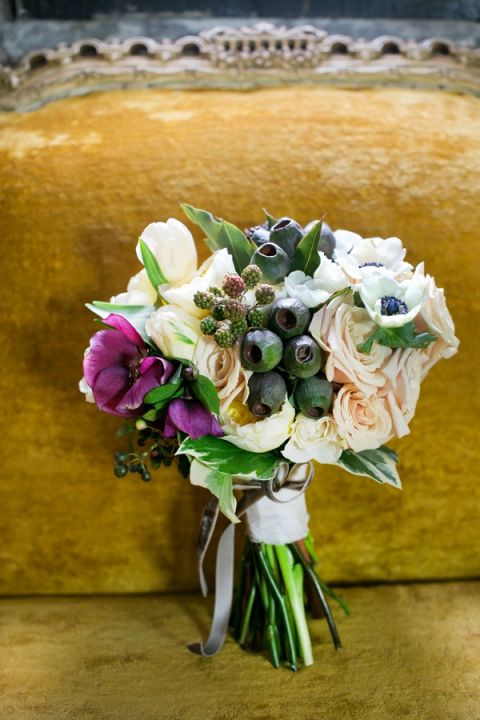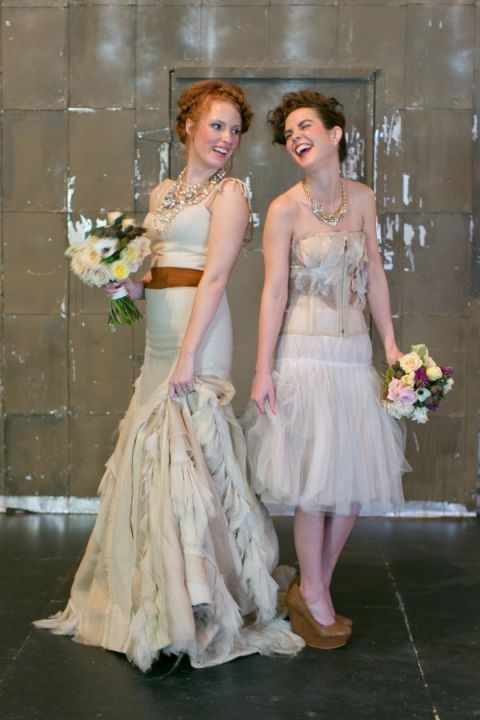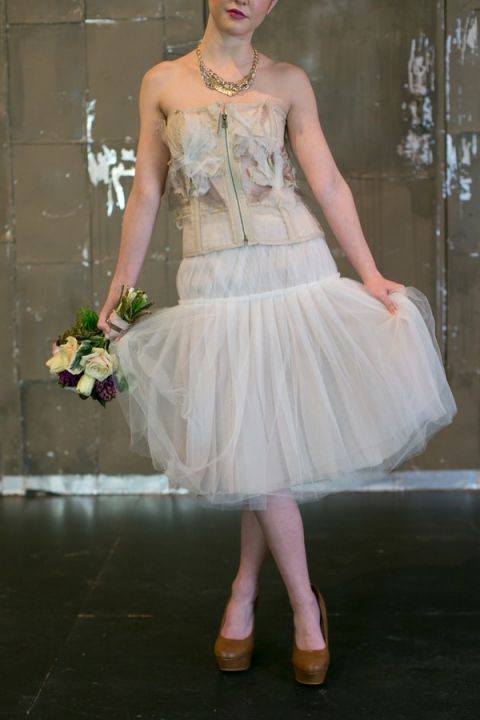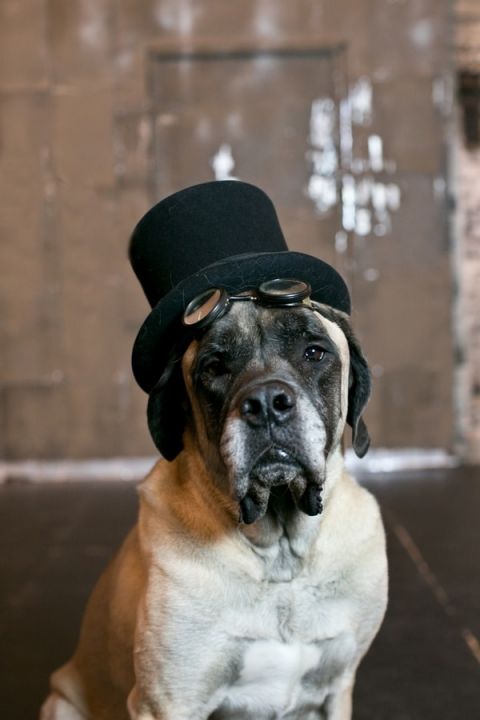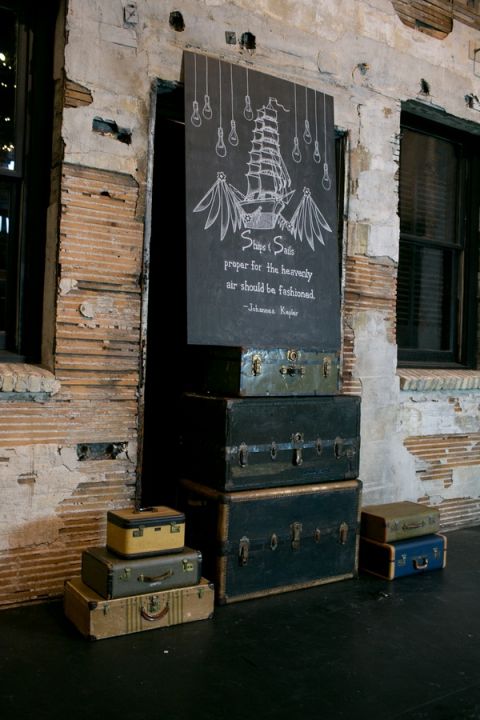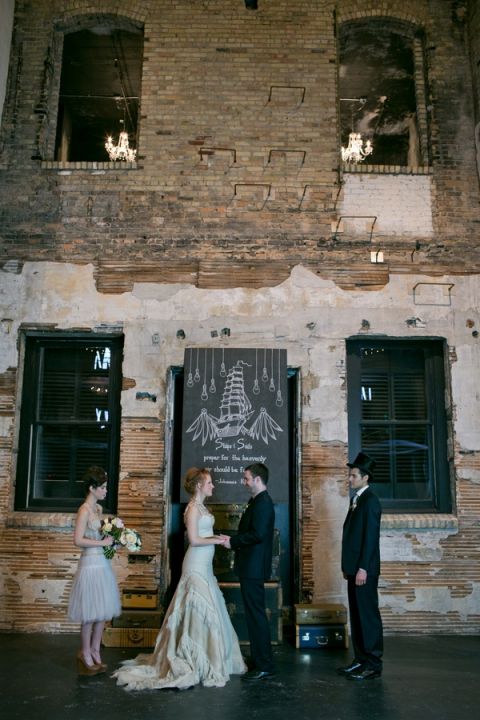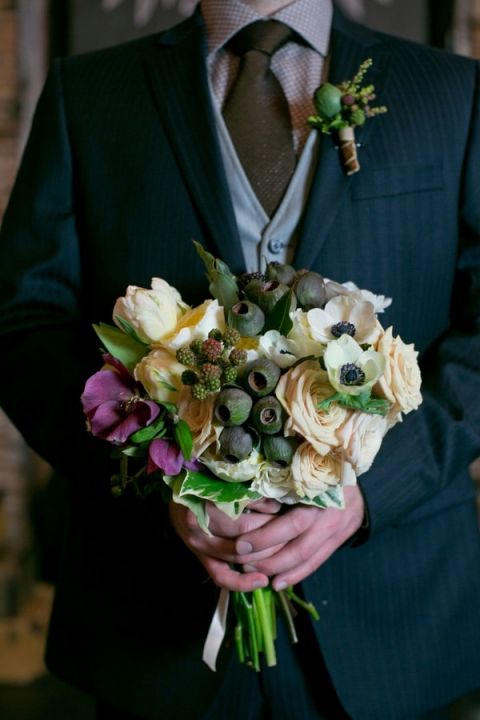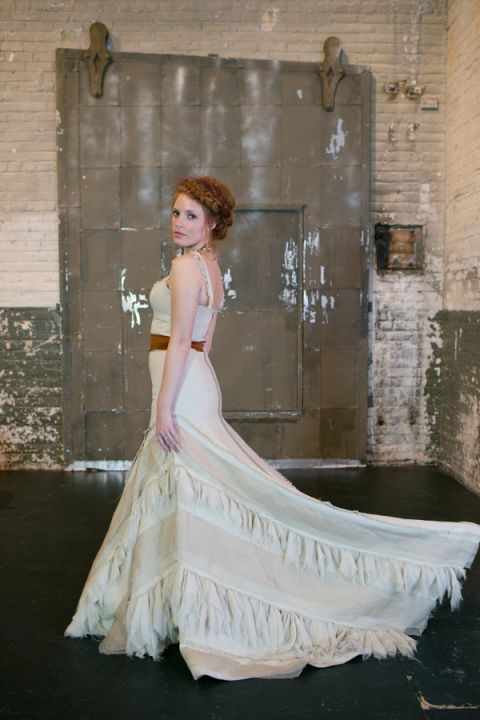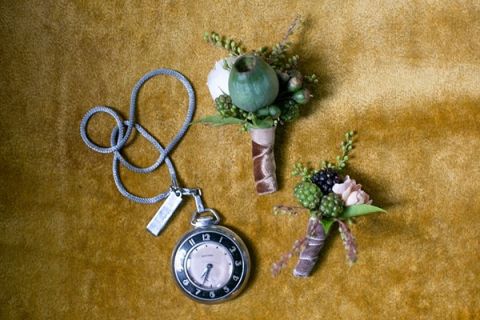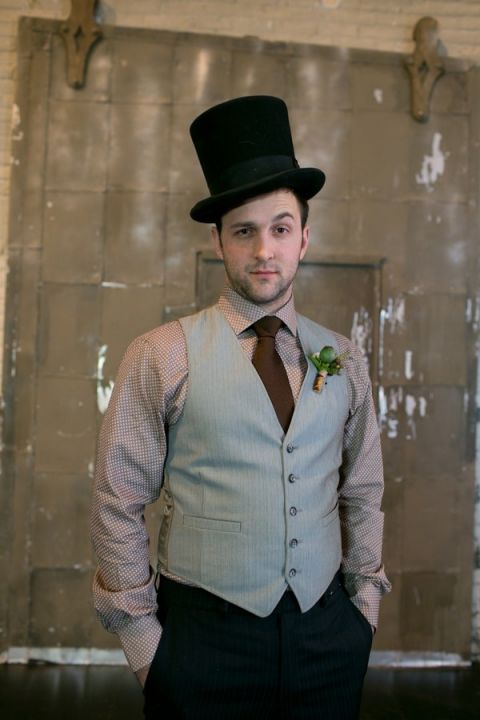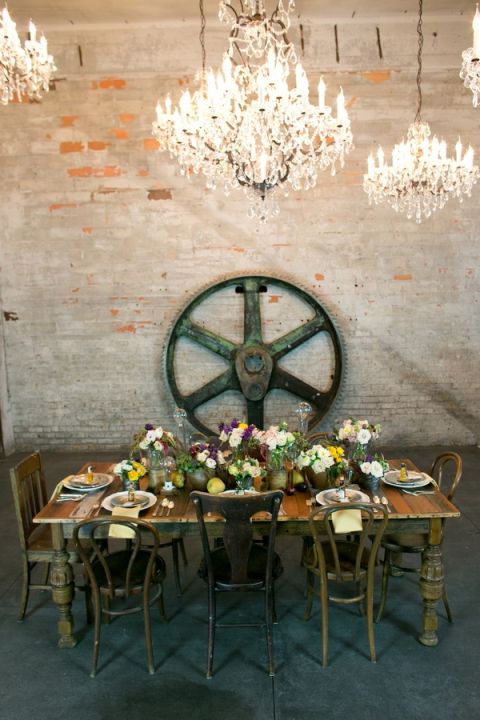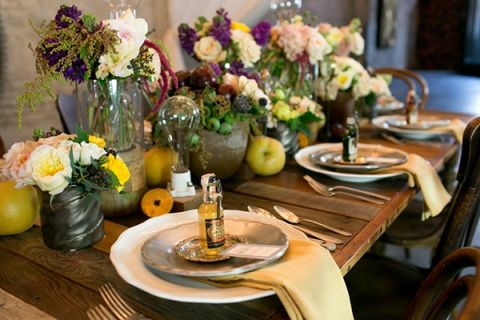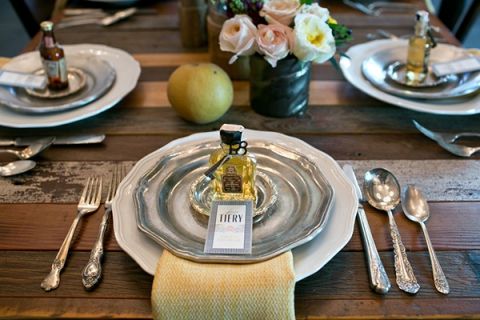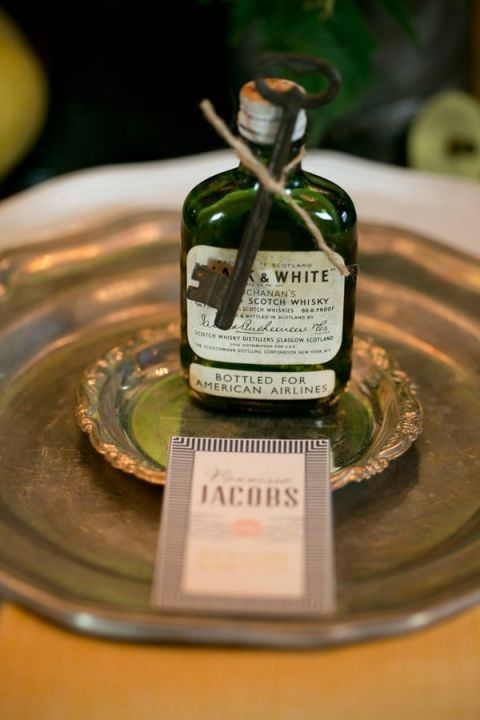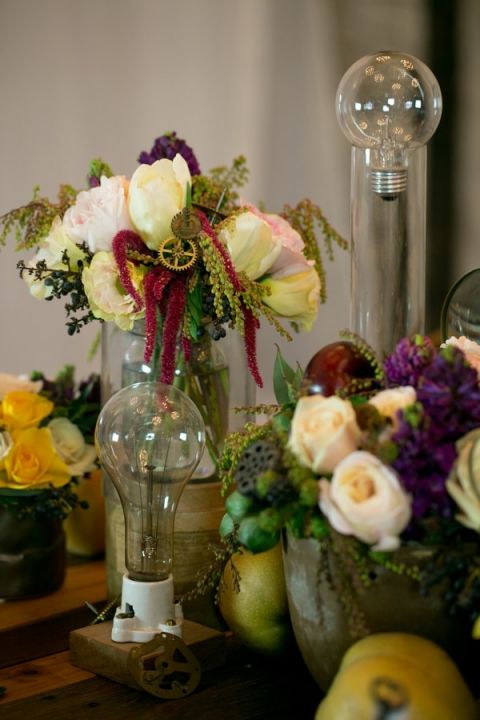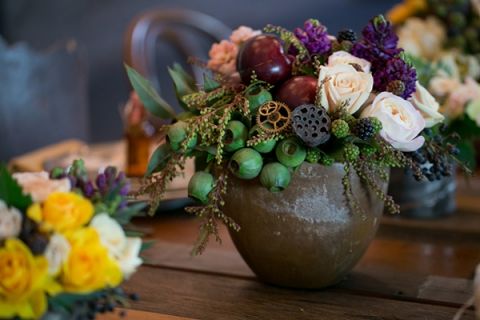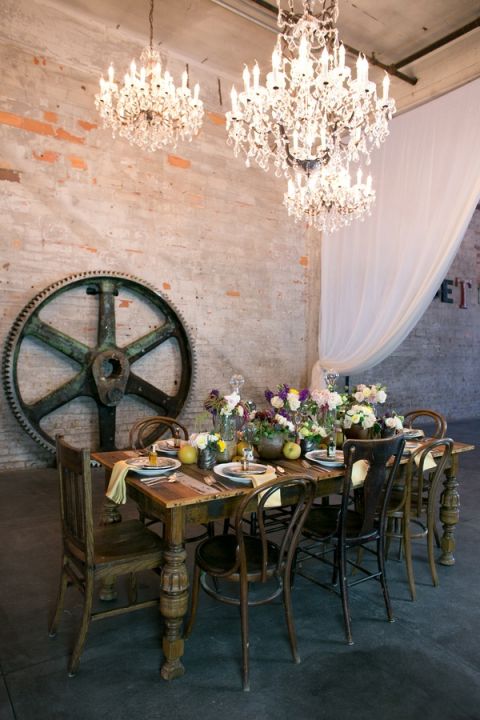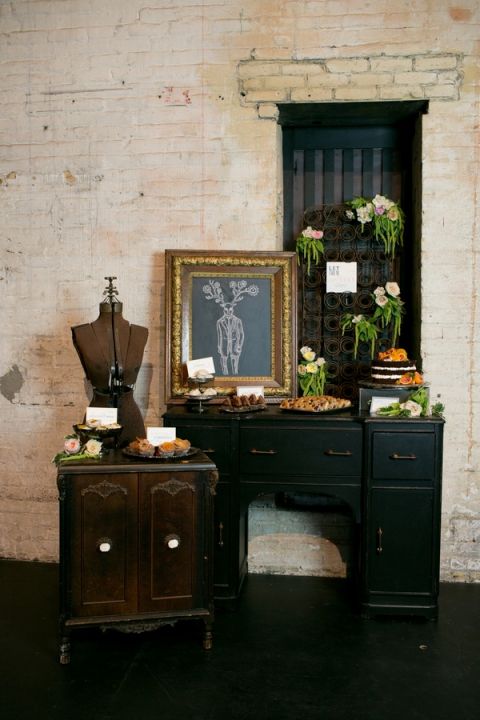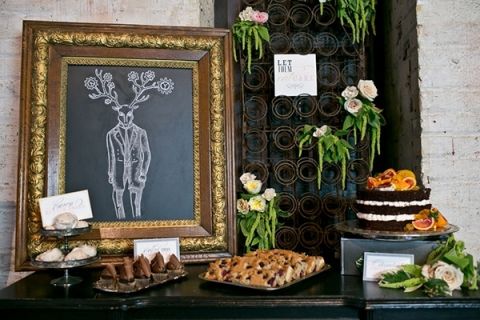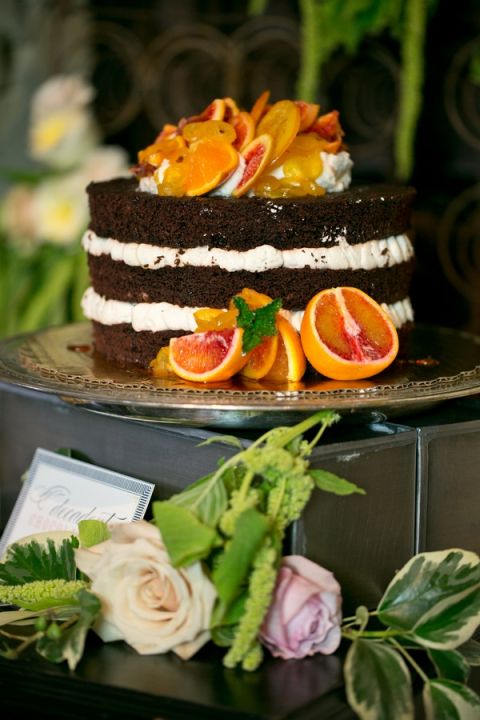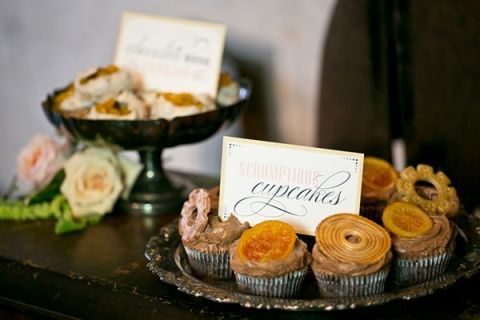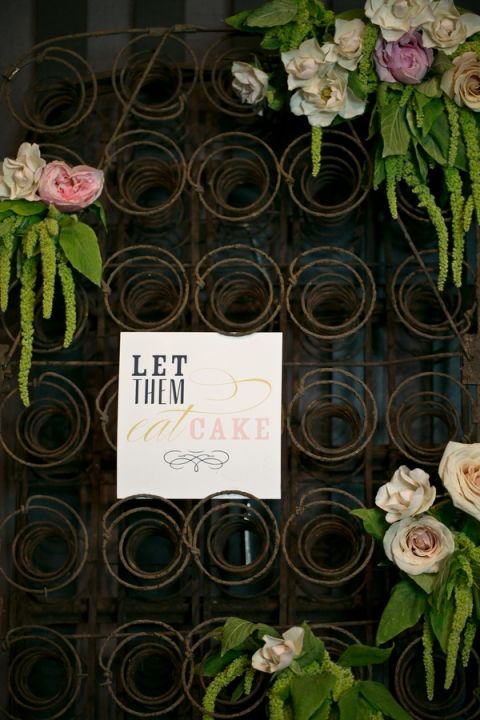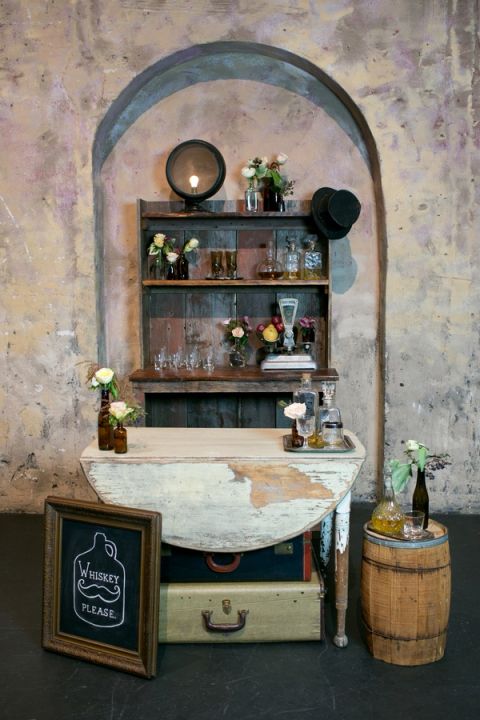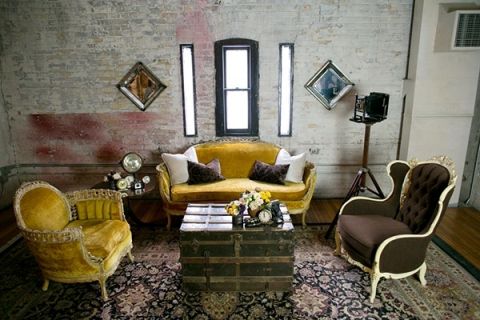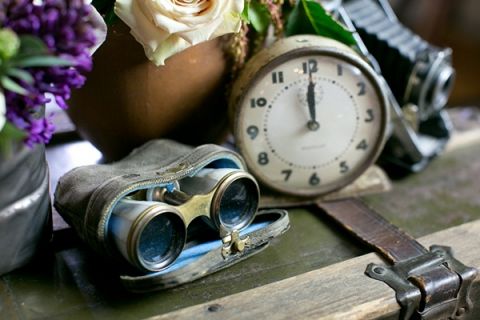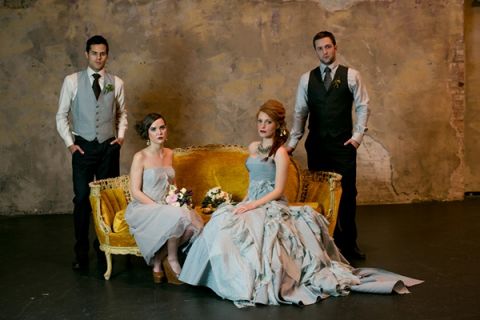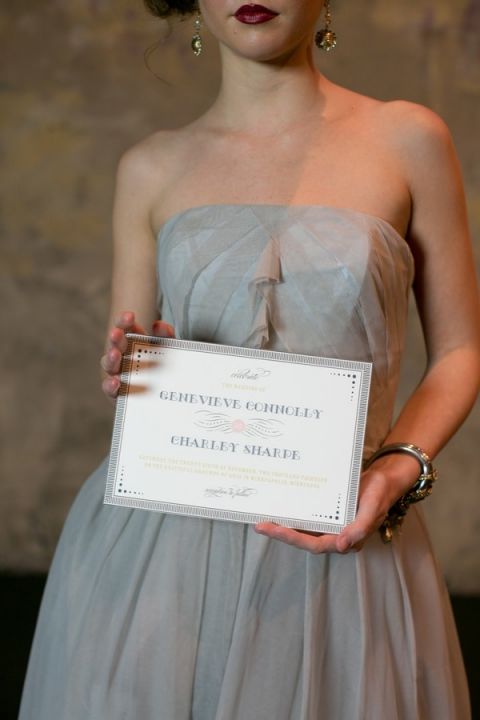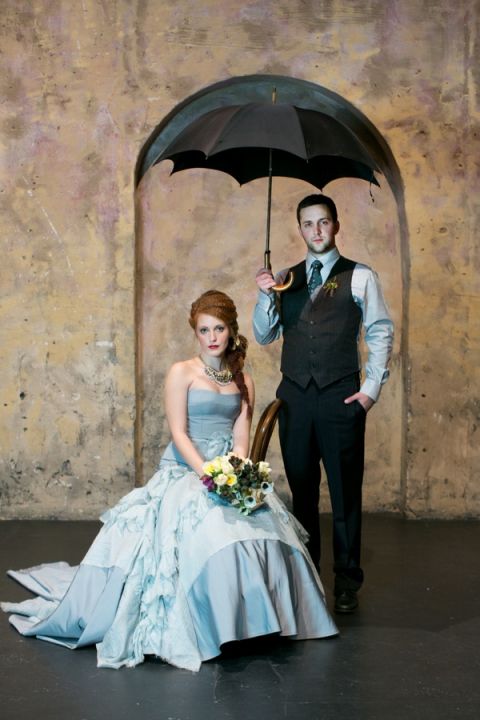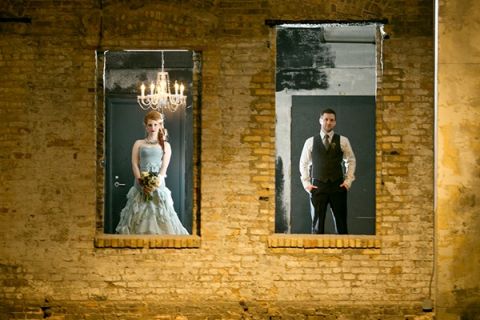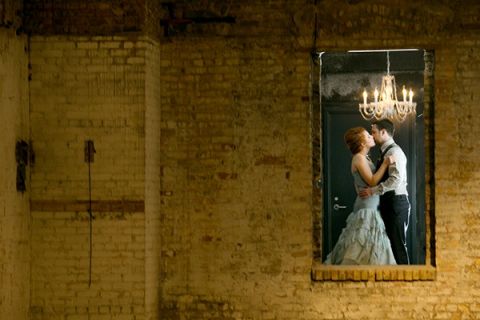 PHOTO CREDITS –
Photography by Erin Johnson Photography | Styling and Vintage Rentals by On Solid Ground Vintage Rentals | Located at Aria | Coordination and Styling by Quinn & Berkley | Floral Design by Munster Rose | Desserts by Salty Tart | Stationery designed by Paperista | Custom Chalk Boards by Bear Fox Chalk | Costume Rentals from Festival Theatre | Wedding Dress designed by Tara LaTour | Men's Wear designed by Hammer-Made | Jewelry by Rare Bird | Hair and Make Up by Amber Rose | Submission via Two Bright Lights