Get swept away with today's lovely coastal wedding shoot! A windswept beach and a palette in the soft hues of the sunrise make these ethereal bridal portraits from Studio Rendition and Mibellarosa Designs unforgettable. Vintage furniture and hand made sea shell decor create a romantic ship wrecked vignette on the luminous coastline.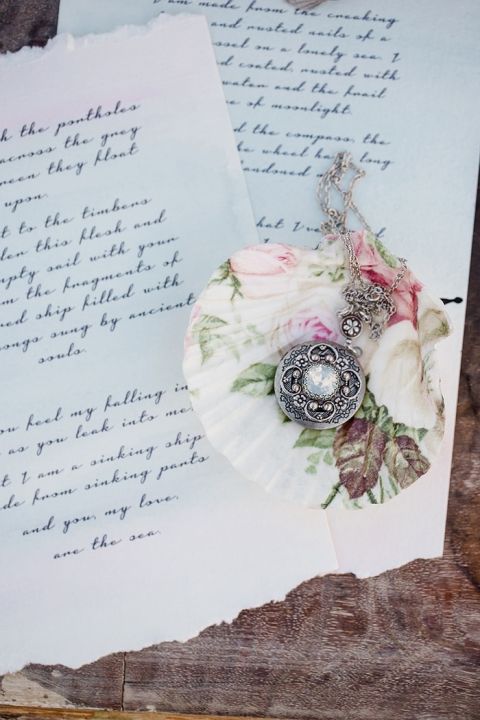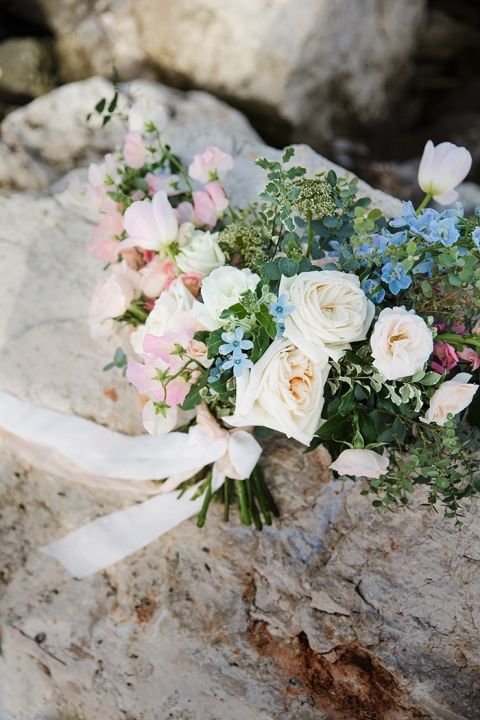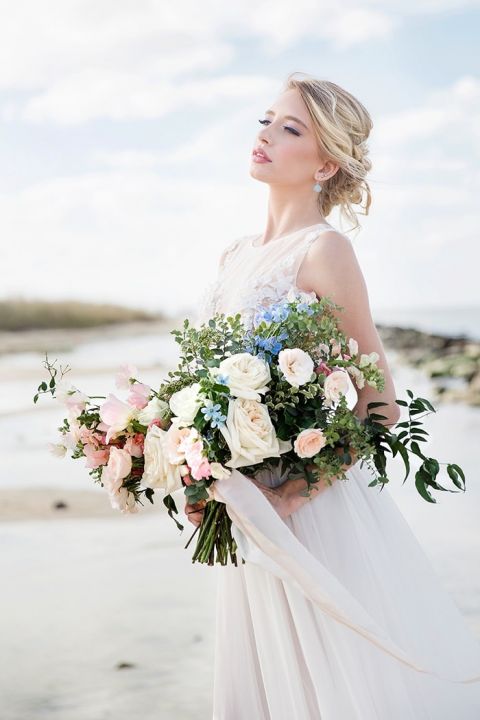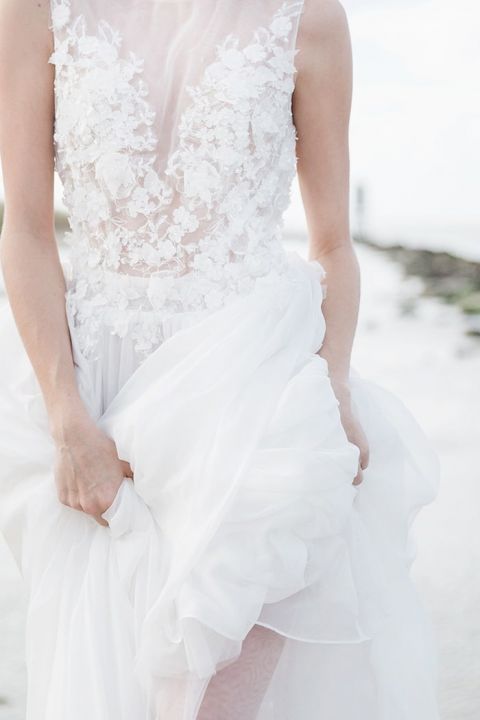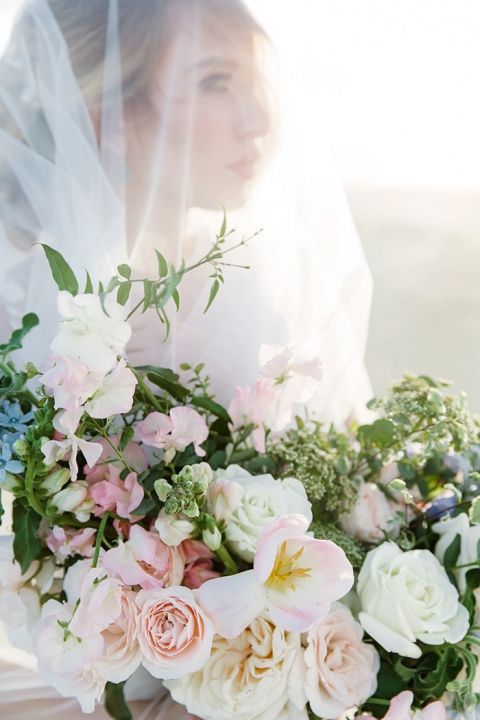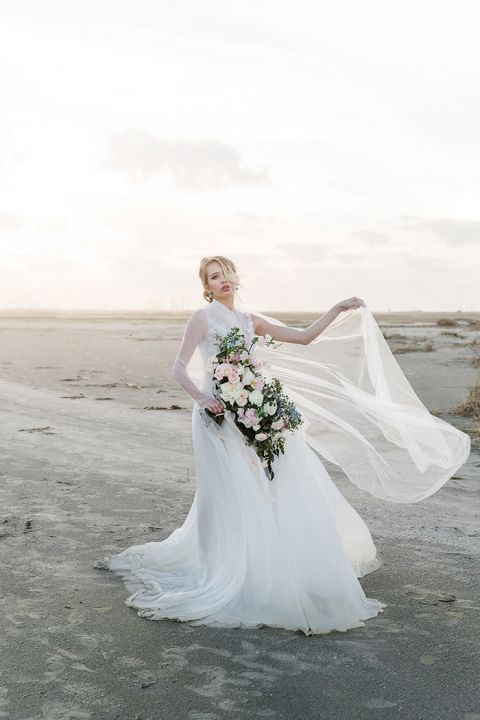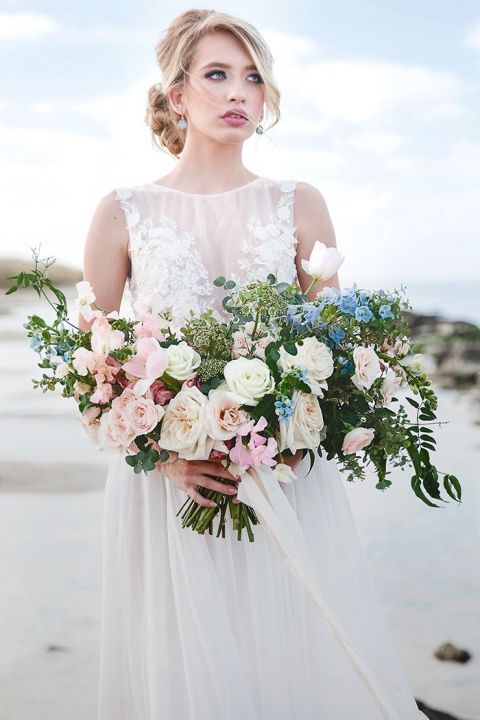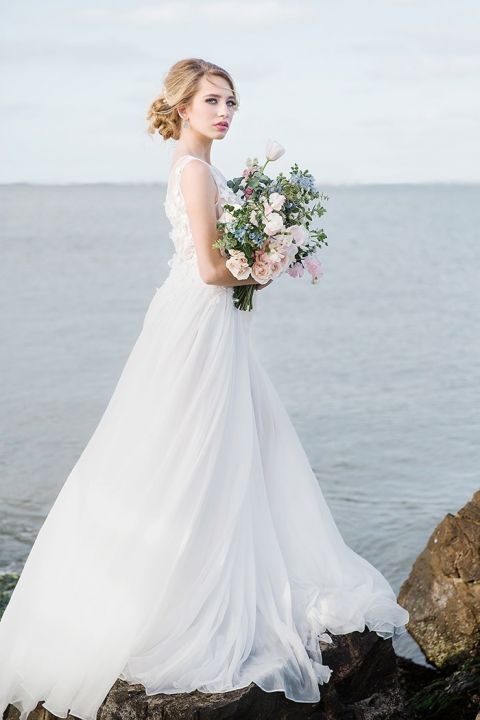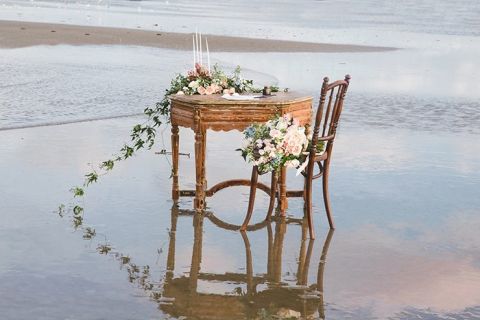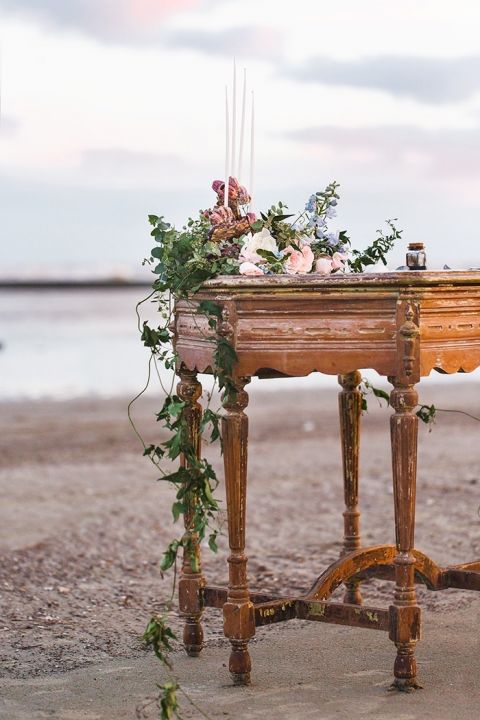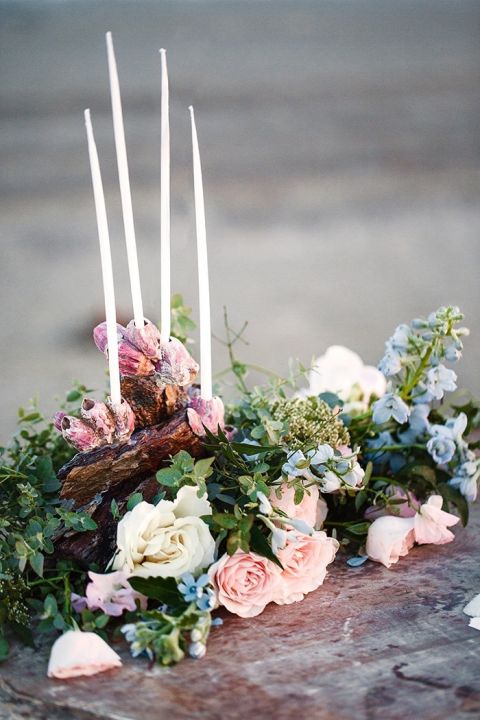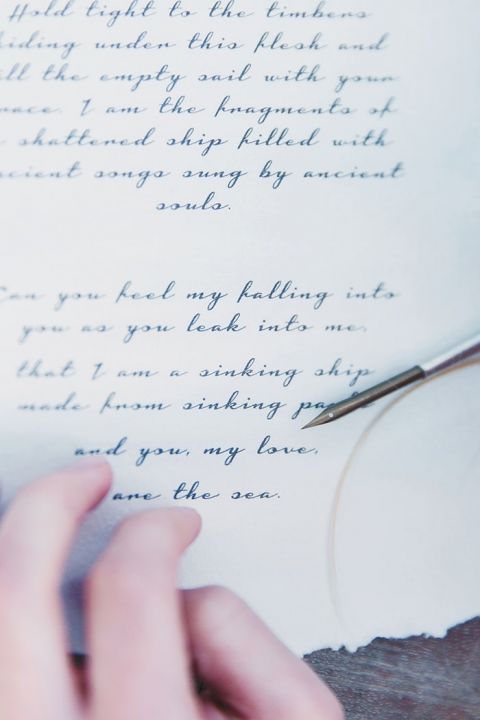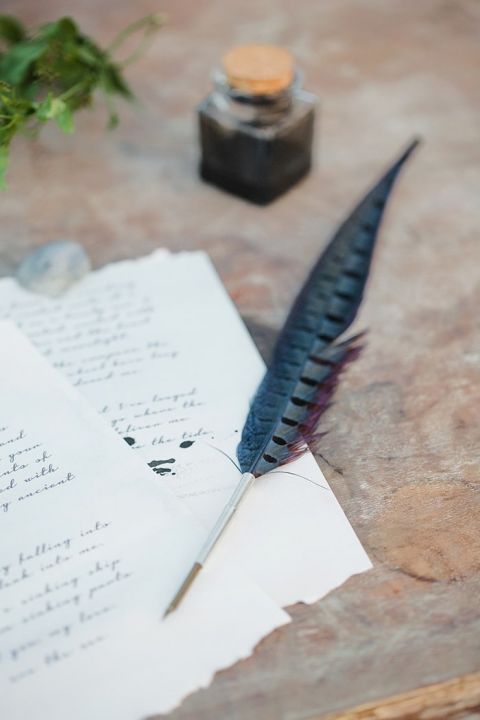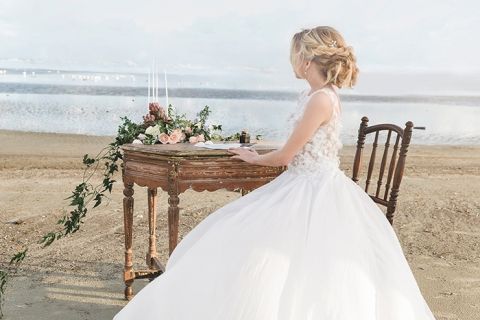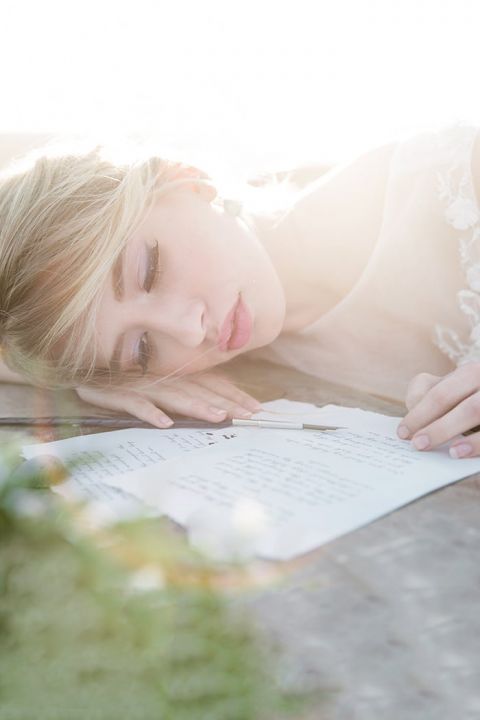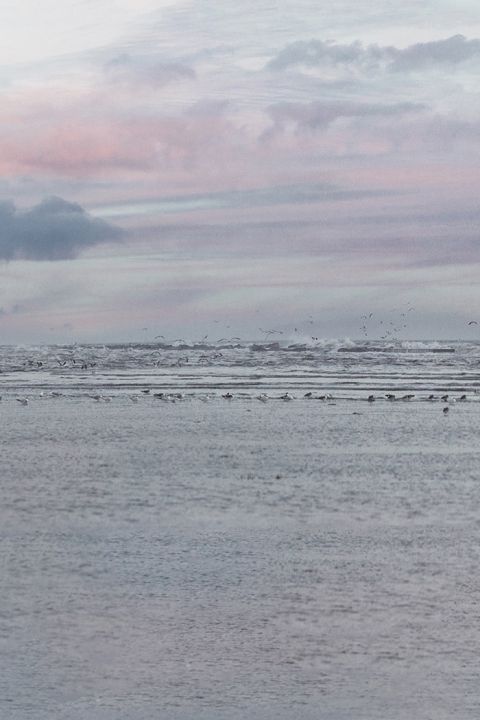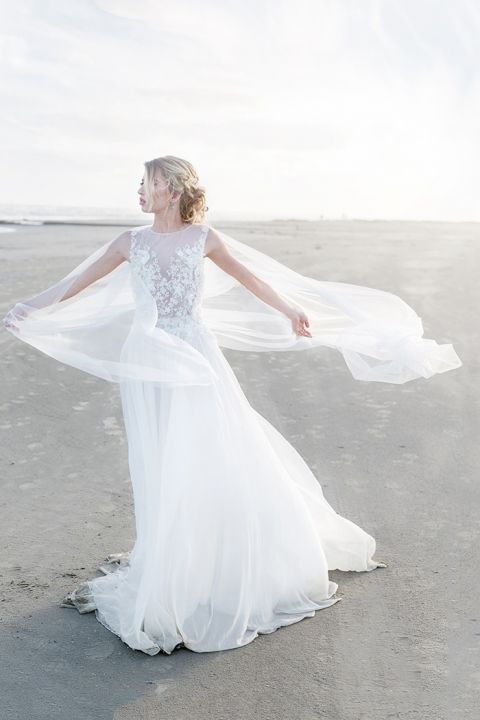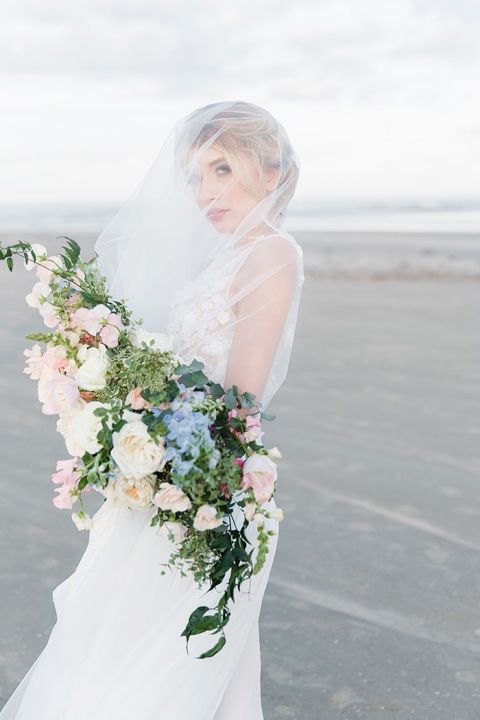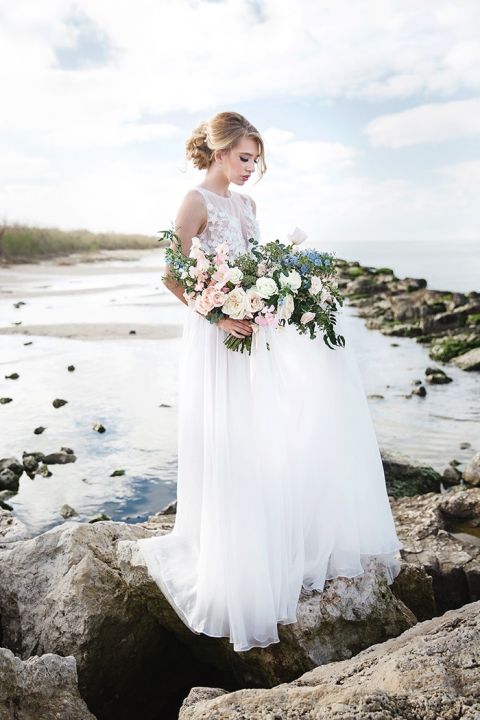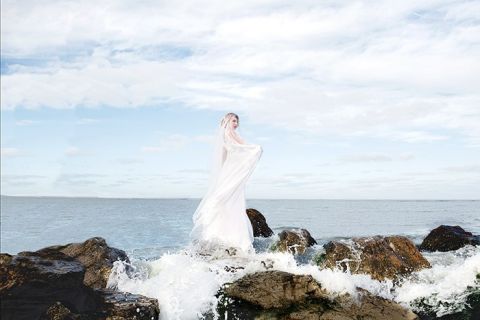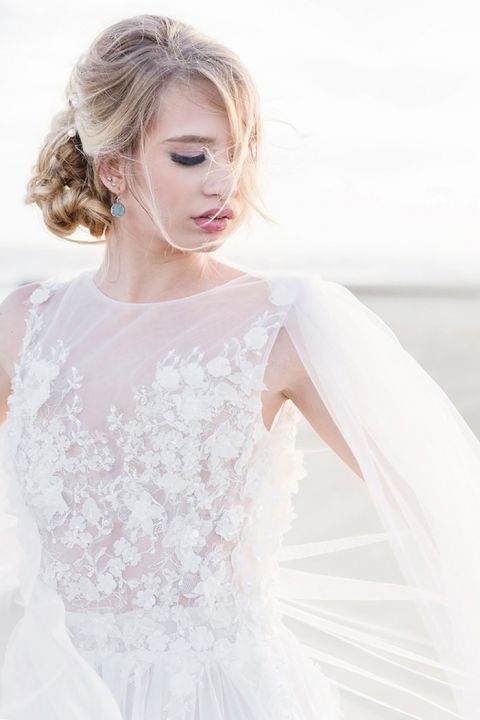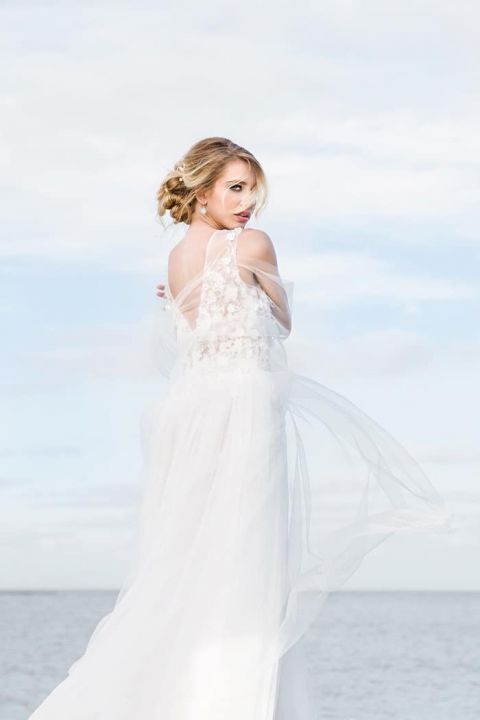 The delicate tint of the sunrise on the waves inspired the pastel palette of the shoot, with a stunning bouquet in pale blush and hints of blue. The bride's illusion lace gown billowed in the wind sweeping off the sea, tossing her veil and sending waves crashing against the sea wall where she took her portraits. The loose and romantic hairstyle by Updo Gypsy added to the cast away effect, while only getting more lovely in the wind.
The focus of the shoot remained on the natural beauty of the surroundings and the stunning bride herself, but The Borrowed Flea set up a sweet vignette at the water's edge. A vintage desk set the scene for a letter in a bottle from the cast away bride, with hand penned missives written with a quill pen. Flowering vines adorned the table, along with hand crafted sea shell decor to capture the charm of the coast. A shell candle holder created a striking centerpiece with rioting flowers surrounding slim taper candles held in barnacle shells. The bride's heirloom locket rested in a perfect clam shell, with a sweet floral pattern added by the talented team.
PHOTO CREDITS – 
Photography by Studio Rendition | Styling and Floral Design by Mibellarosa Designs | Vintage Rentals from The Borrowed Flea | Bridal Makeup by Blush-worthy | Bridal Hairstyling by Updo Gypsy | Modeled by Tabitha Wimberly
Cast Away Coastal Wedding Shoot in Sunrise Pastels