The beautiful heritage of historic Charleston comes to life in this old world manor wedding shoot from Justina Bilodeau Photography! She turned the stunning surroundings of the The Wickliffe House into a John Singer Sargent painting come to life.  Organic greenery and floral decor by The Wildwood Flower Design, a stunning vintage inspired wedding dress by Joanne Fleming Design, and an architectural wedding cake by Delicious Desserts Charleston all tell the story of an incredible wedding day that pays honor to the past with romantic heirloom details!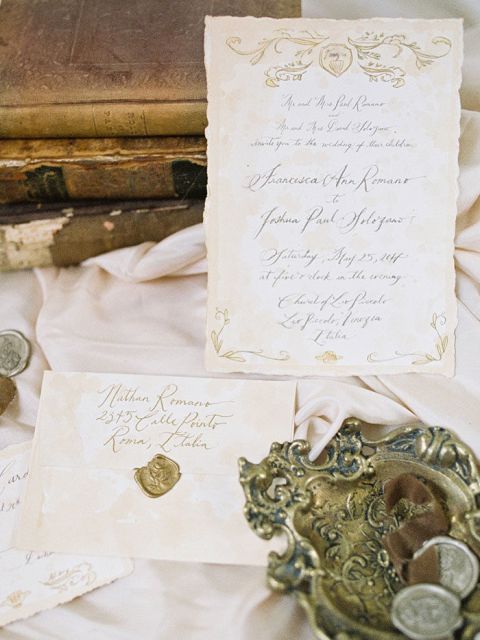 Elegant invitation suites by Quill and Co and The Vintage Inkwell incorporated luxurious details with gold wax seals and a heraldic crest for the gold invitations, and watercolor details for the hand lettered vows.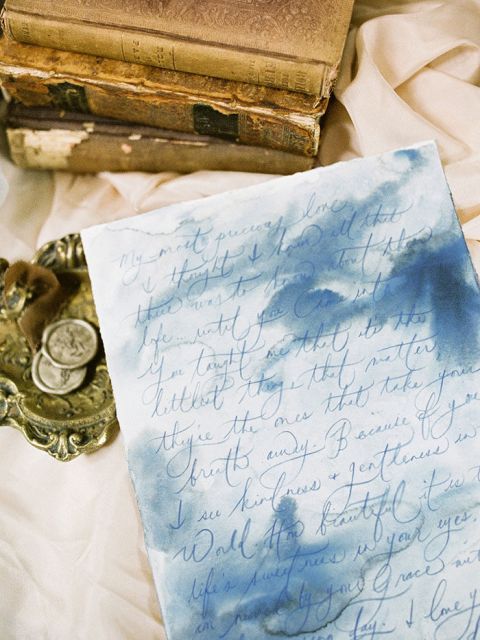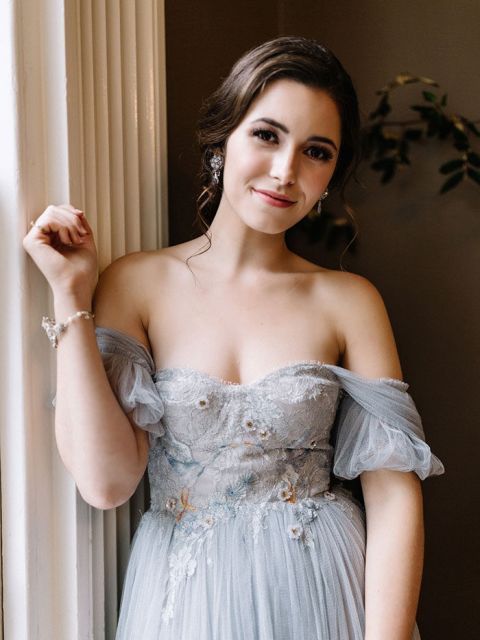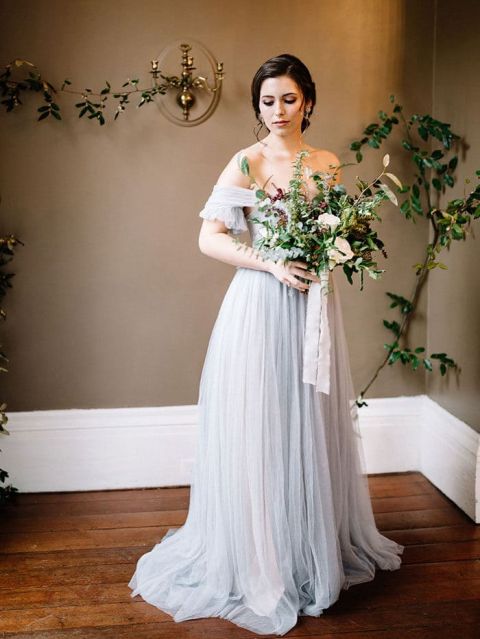 This wedding dress by Joanne Fleming Design is something out of a dream! The subtle blue color of the Heron gown turned the timeless style into a modern bridal look, while the off the shoulder sleeves gave it the perfect touch of old world romance.
The Wildwood Flower Designs used twining vines to add an organic aspect to the elegant manor venue, and added them into the bride's greenery bouquet to tie the natural elements together in a beautiful flower story.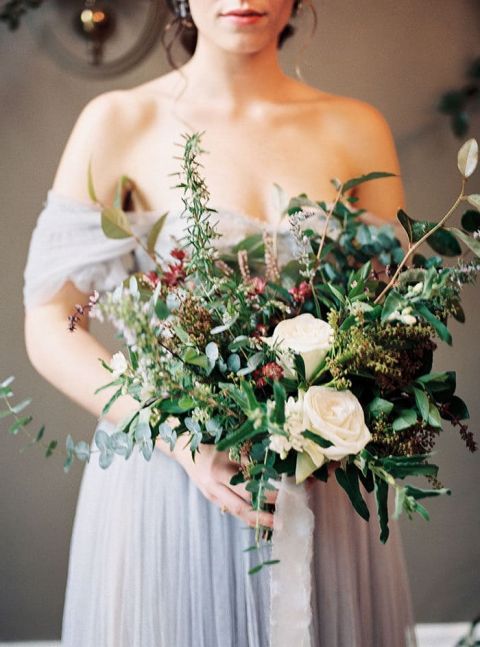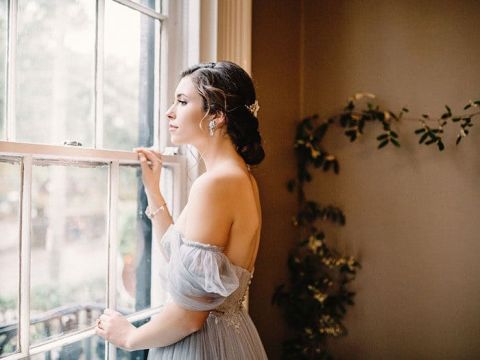 Hair by Alise complemented the old world beauty of the setting by creating the perfect vintage inspired bridal hairstyle! Braided back from the crown with a low chignon and an heirloom pearl headpiece, it added just the right touch of elegance to the bride's attire.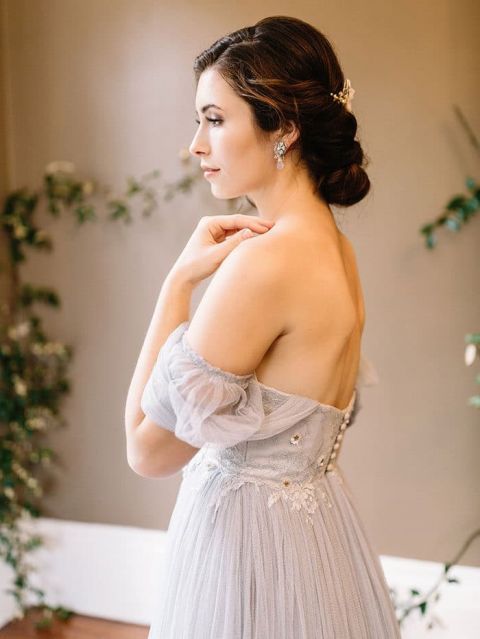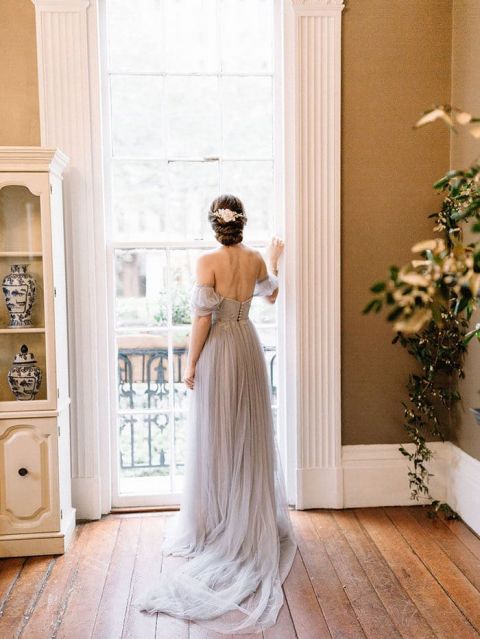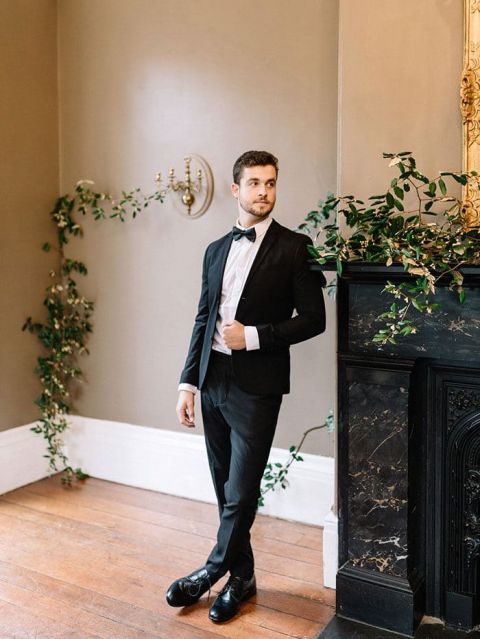 The rich heritage of the The Wickliffe House in the Radcliffboro neighborhood of downtown Charleston gave this stunning shoot the perfect backdrop. Foraged greenery installations by The Wildwood Flower Designs softened the grand architectural details throughout the house, adding a wild element to the classical chandeliers, crown molding, and original fireplaces. It created a timeless atmosphere for the bride and groom, capturing moments to be treasured for a lifetime.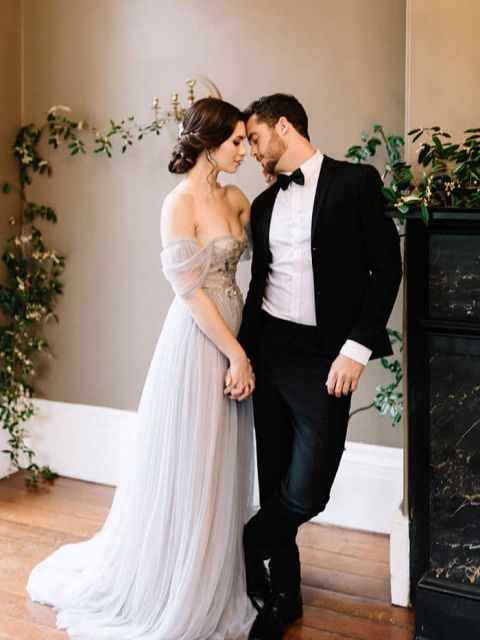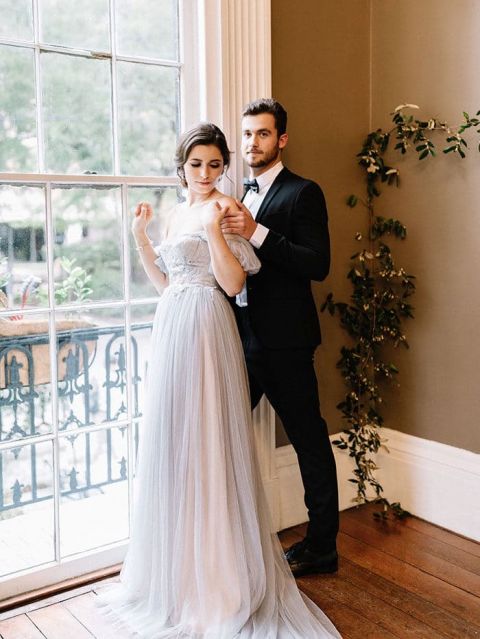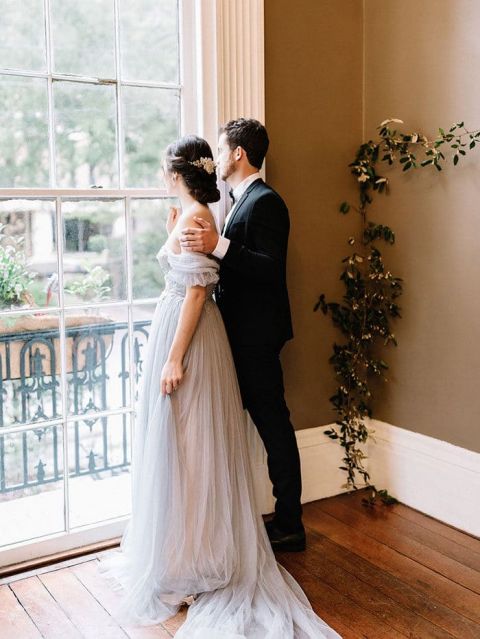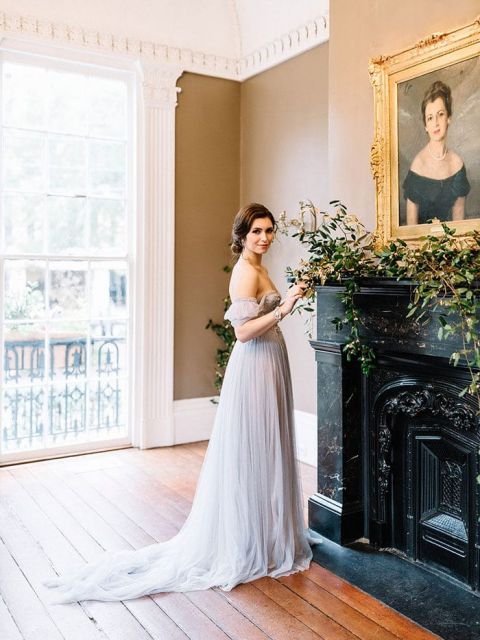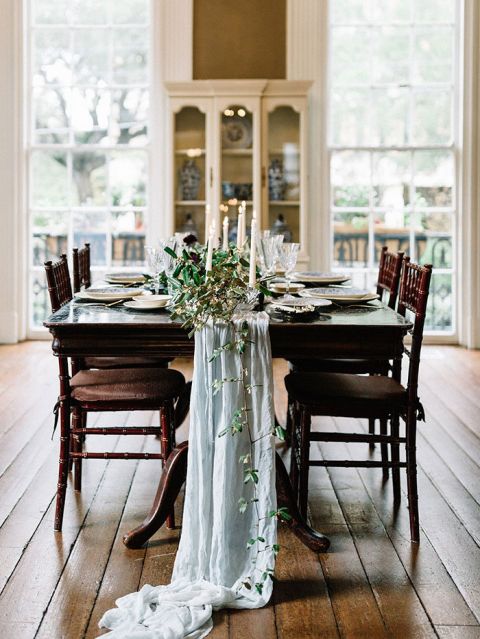 Justina Bilodeau went for old world Southern charm for the reception decor – vintage patterned china, dark wood, and an elegant silk runner added to the ethereal elegance of the manor house. A pearl gray linen and dark glossy leaves created a romantic base for a runner of taper candles.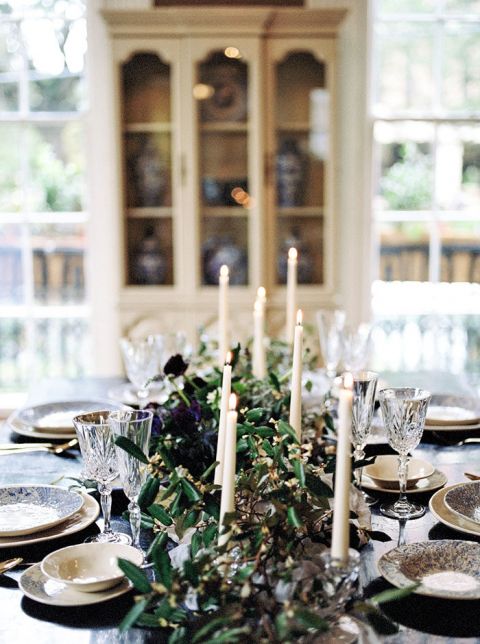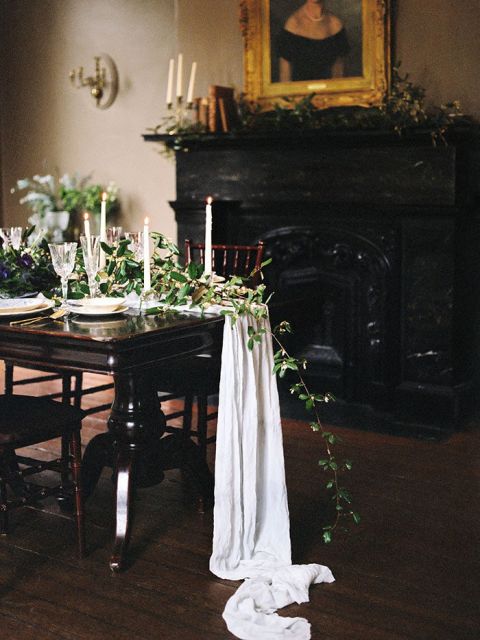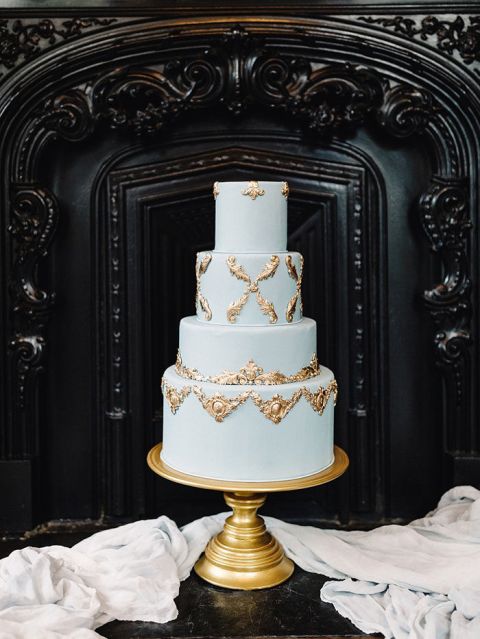 The gorgeous cake by Delicious Desserts Charleston took inspiration from the architectural design elements of the wedding venue! The baroque scroll work in gold echoed the incredible crown molding adorning the ballroom. A blue and gold color scheme spoke to the elegant gentility of the shoot's inspiration.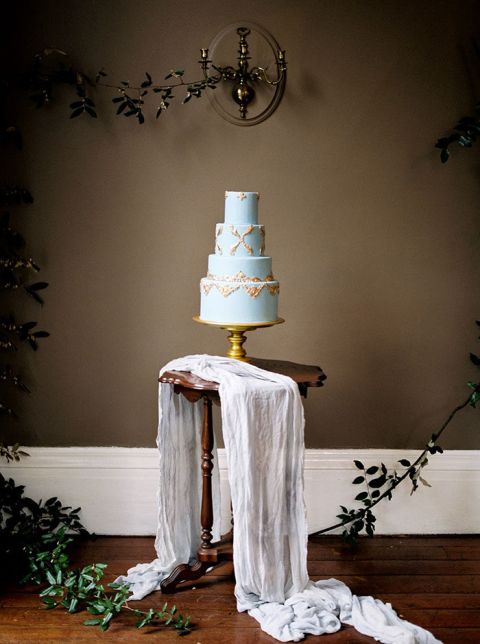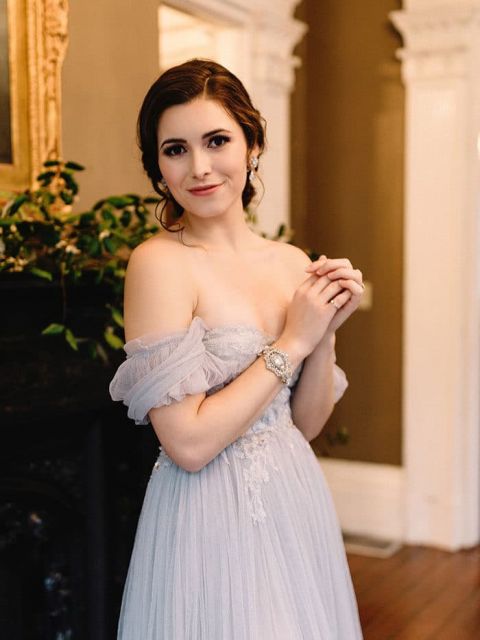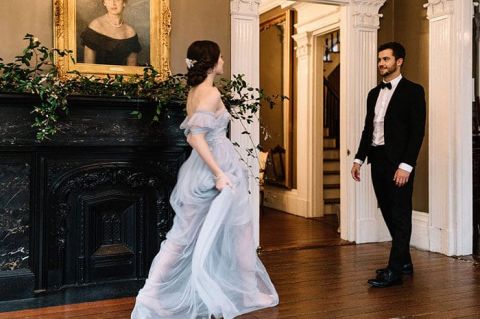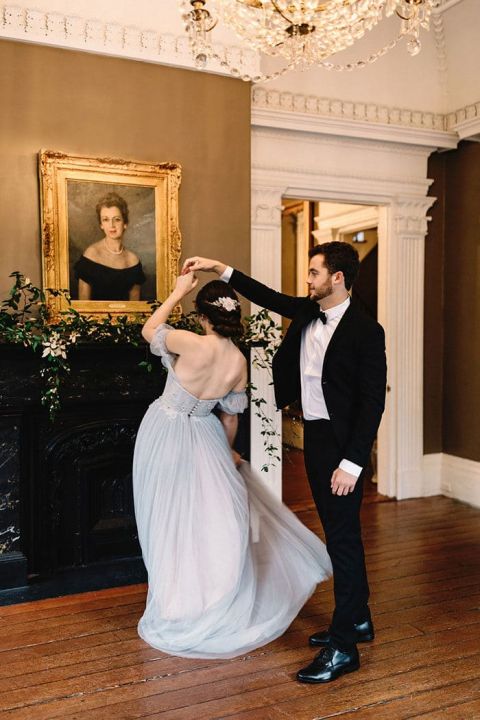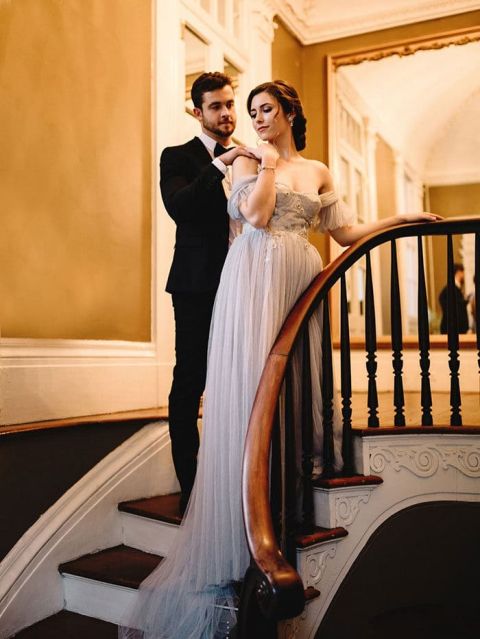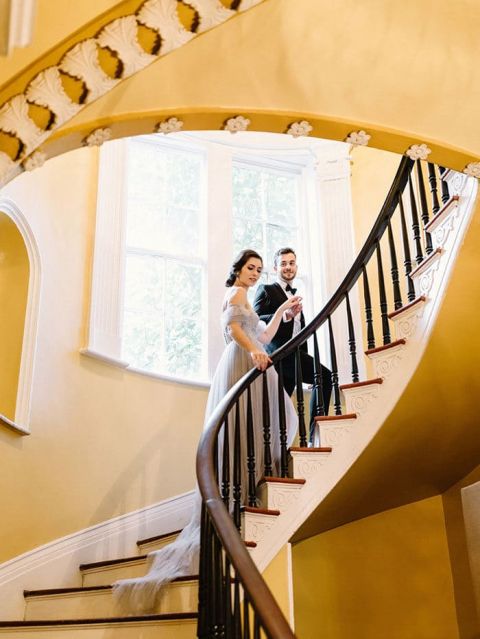 WEDDING VENDORS – 
Blue and Gold Manor Wedding Shoot in Charleston