If you're looking for proof your wedding can be fabulous and fun at the same time, Elle Venture Photo and The Bloom Room set out to prove you can do both! With a balloon garland backdrop and a red and rose color color scheme, this wedding captures the joyful champagne fizz of your wedding day in stunning photos! The bride's dress is made for dancing and the decor is delightful in the extreme with tassel details, playful backdrops for amazing photos, and a radiant bride and groom!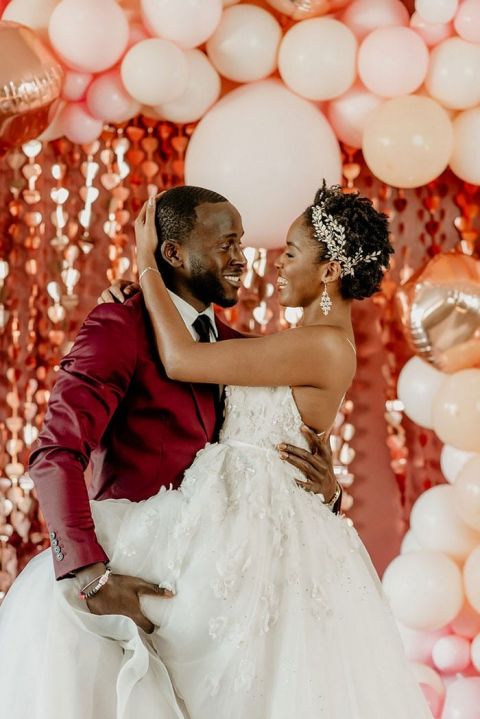 Check out the Fabulously Fun Balloon Garland Backdrop and more!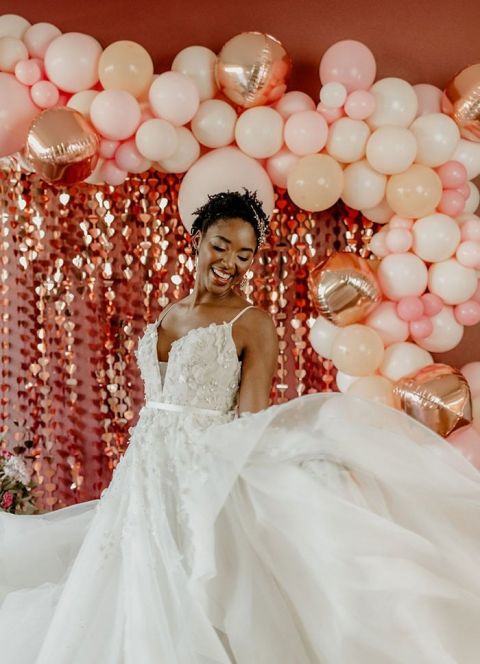 The white and rose gold balloon garland backdrop from Sacramento Balloons created a gorgeous focal point for these fabulously fun wedding photos! The floral beaded wedding dress from Grace and White was made for twirling, with a cascading layered skirt that made every moment into a dance.
See more Northern California weddings!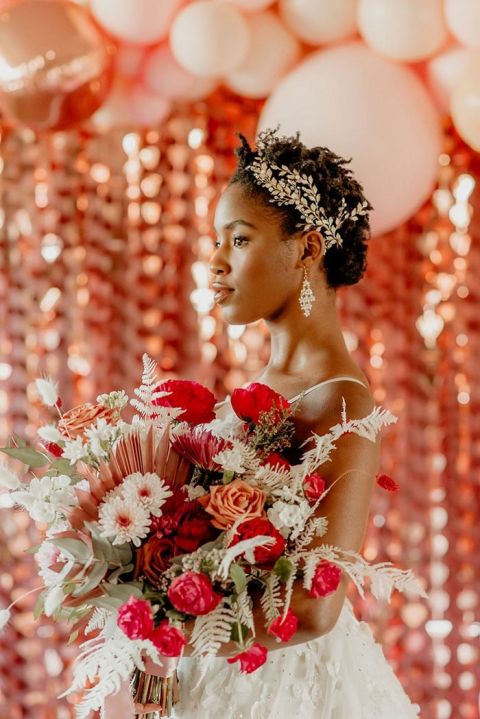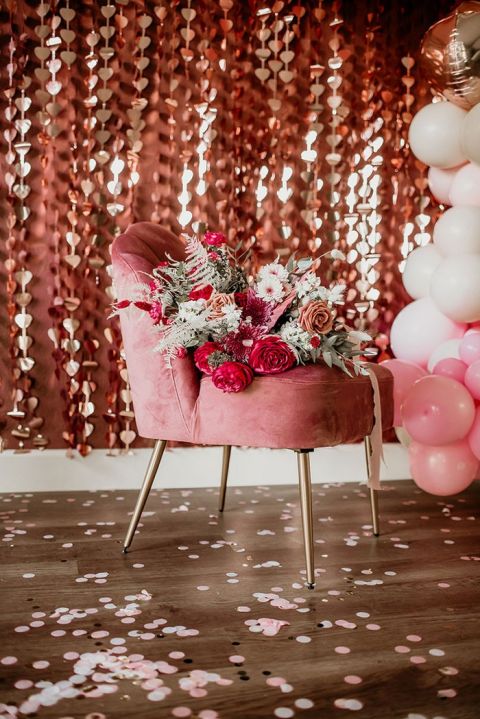 In addition to creating a gorgeous space to celebrate, The Bloom Room created the stunning flowers, including the bride's bouquet in every shade of pink! Roses, chrysanthemums and daisies added a sweet touch to pink bleached ferns and palm fronds that added a modern textural detail to the delicate flowers.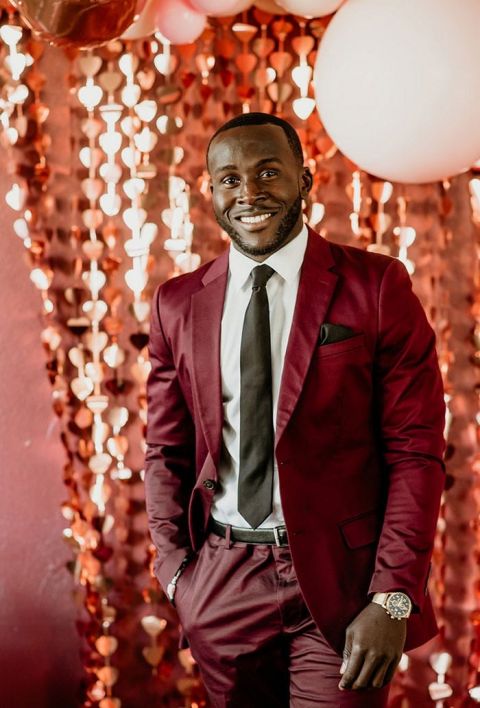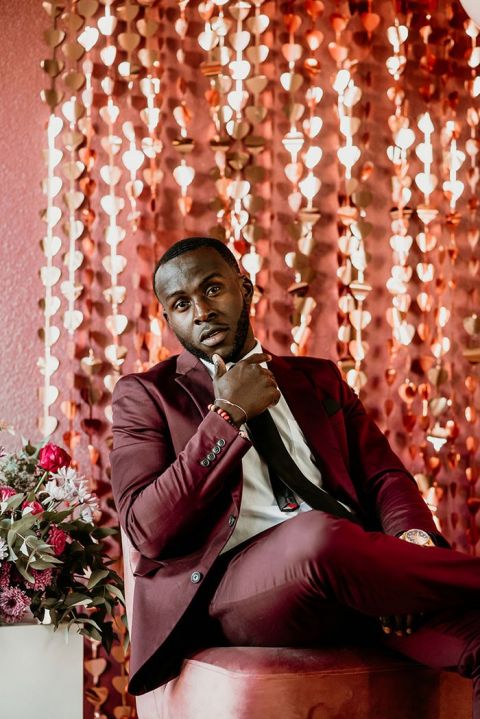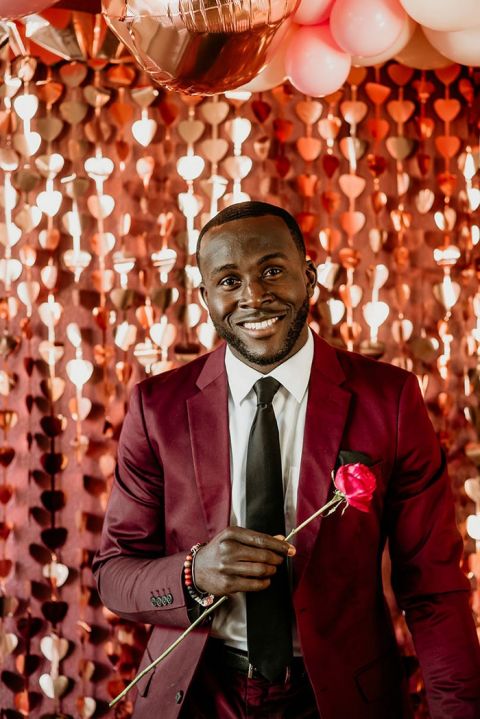 Our groom got in on the fashion forward style with this amazing oxblood suit that added a deeper burgundy tone to the pink and red color scheme!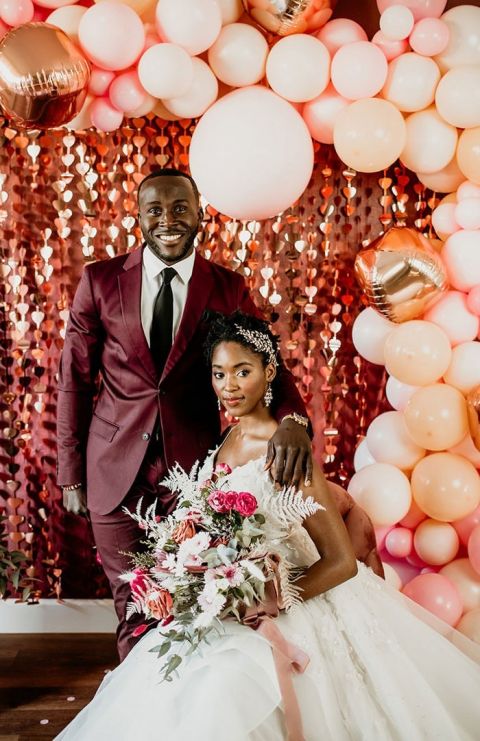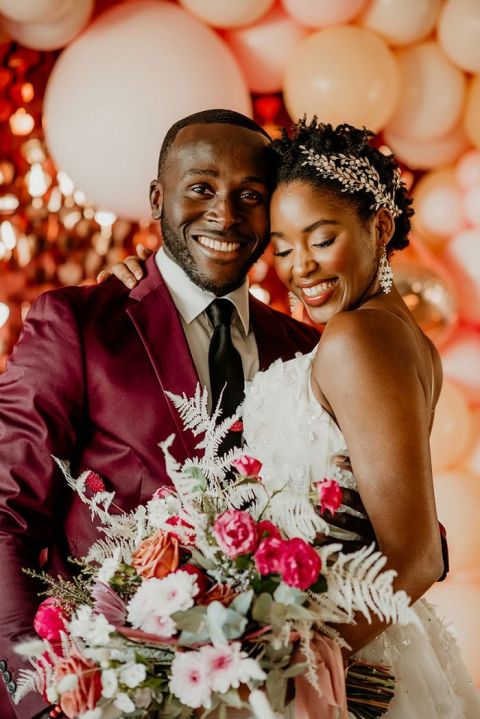 This stunning balloon garland backdrop created a stunning vignette to show off the beautiful cake! Baker Buttercream by Eileen turned a one-tier white cake into a masterpiece with geometric heart truffles, bonbons, and sugar cookies n pink and red! The edible cake topper added to the fabulously fun vibe of this playful wedding design!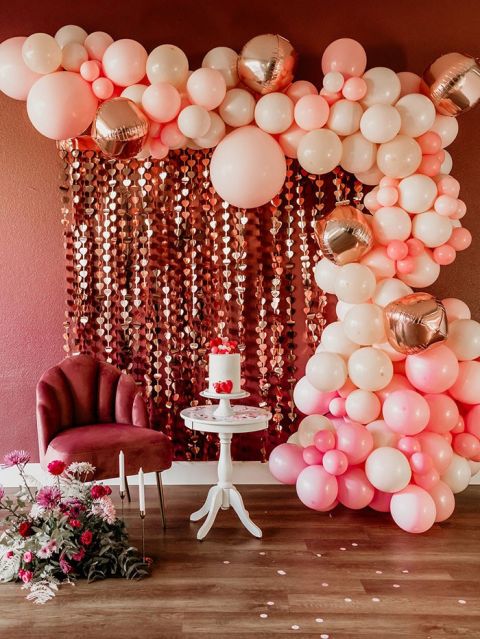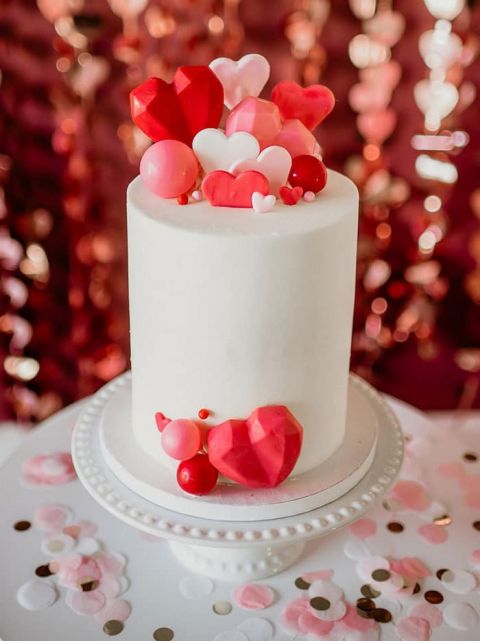 Metallic foil heart backdrop + geometric wedding cake + this magnificent wedding dress? This is a total wedding magic win!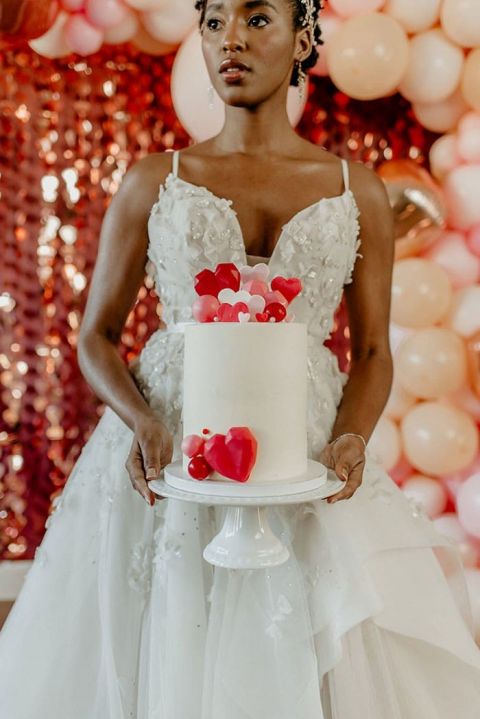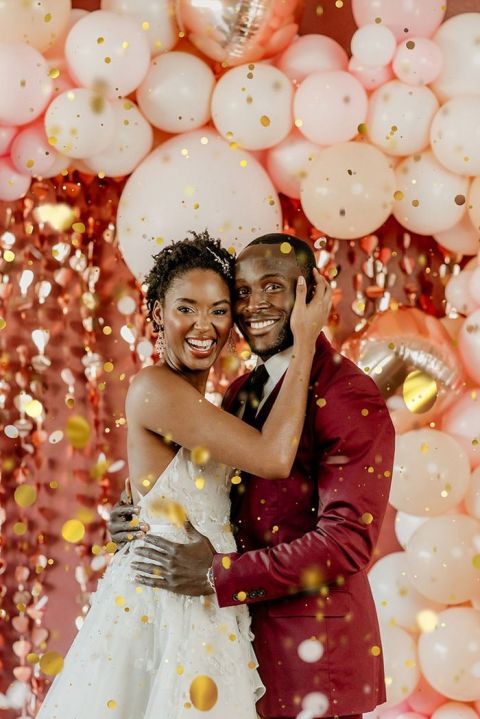 This luminous gold glitter photo perfectly captures the joy of your wedding day! Elle Venture Photo managed to bottle up that amazing feeling with these perfect moments of the most gorgeous bride and groom!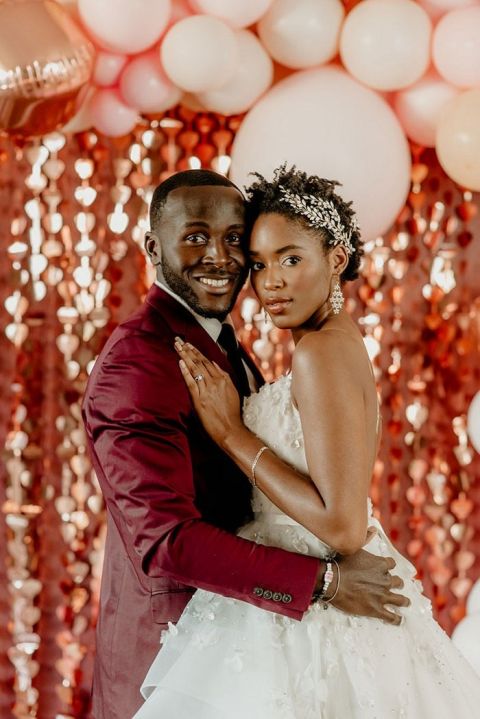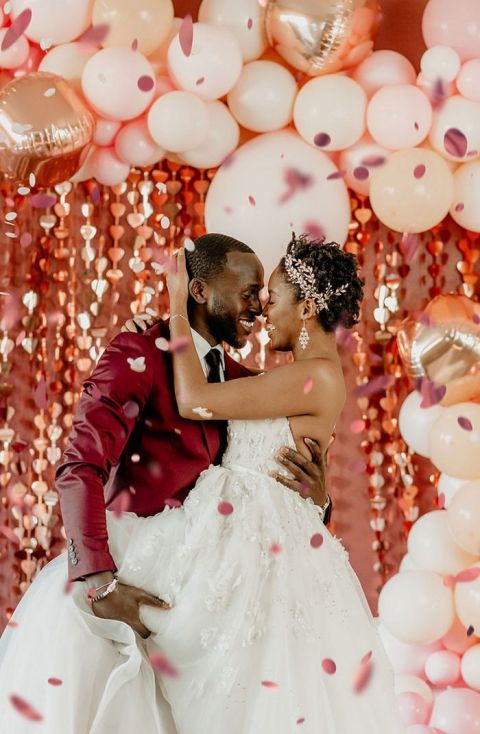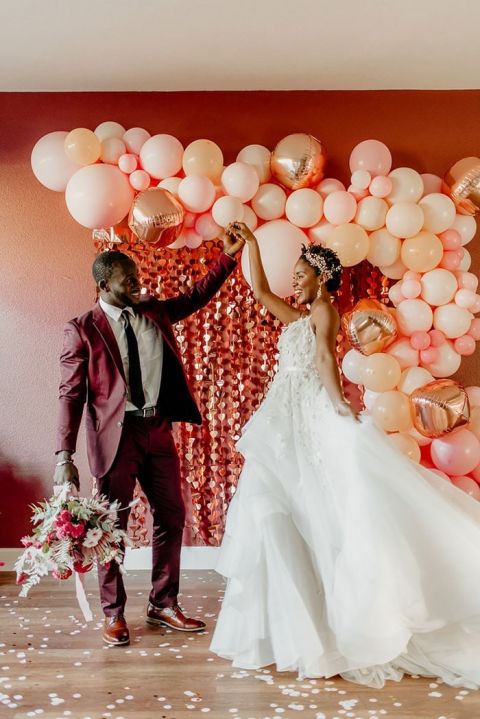 This dress was made for twirling! An Untamed Petals headpiece with a natural branch designs was a perfect fit for the flower and vine elements that embellished the layered tulle ball gown skirt.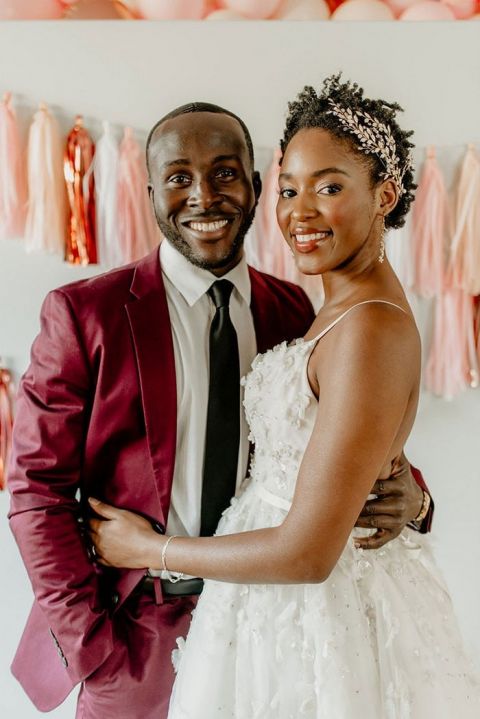 Toss the confetti! These photos bubble over with joy and the champagne sparkles in the gorgeous bridal photos manage to capture it perfectly. A tassel garland added a stunning element for these fabulously fun bridal photos, mixing it up from the whimsical balloon garland backdrop!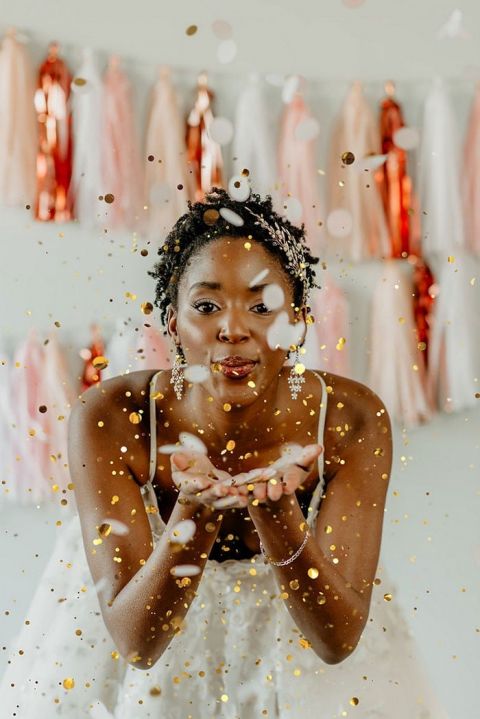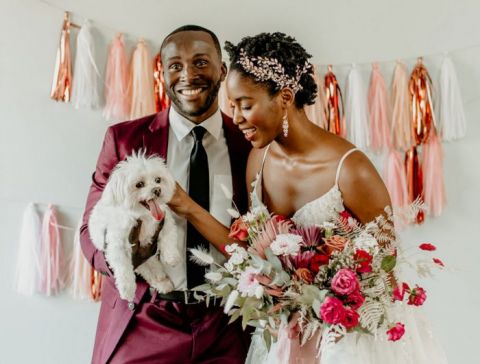 Adding a puppy to the mix makes everything better! A fluffy little ring bearer clearly thought he was the star of the show, posing with the bride and groom for some furry friend wedding photos.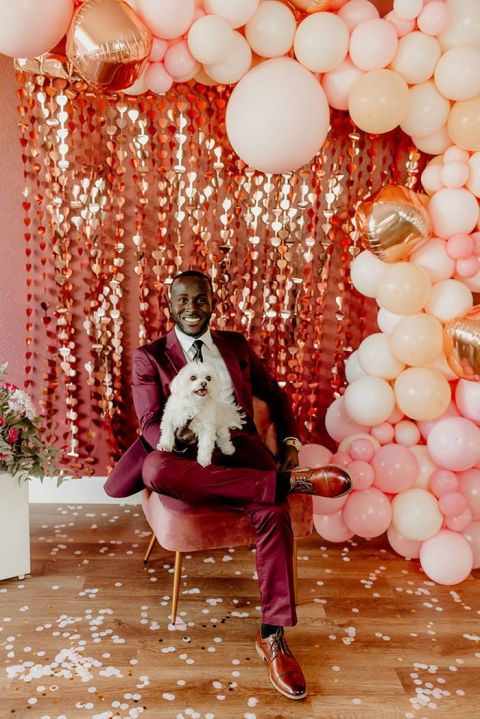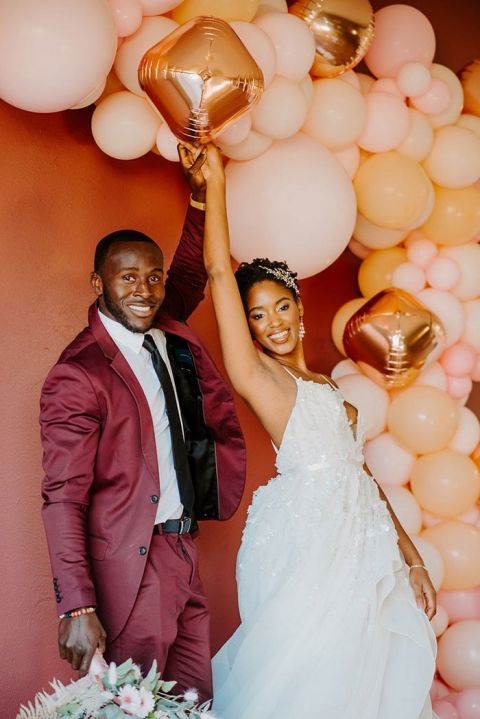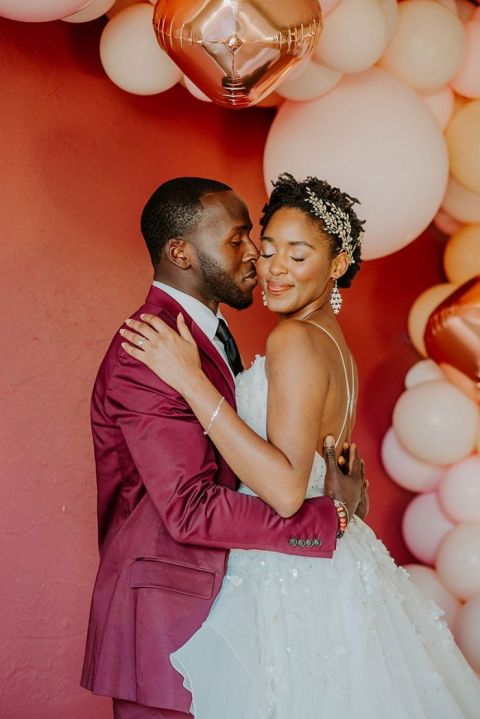 Throwing it back to the balloon garland backdrop with these vibrant wedding photos that give our bride and groom space to shine! This duo is simply luminous in these amazing portrait!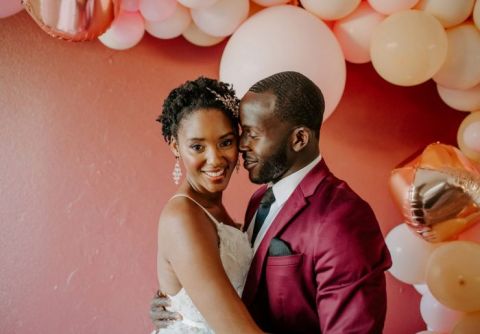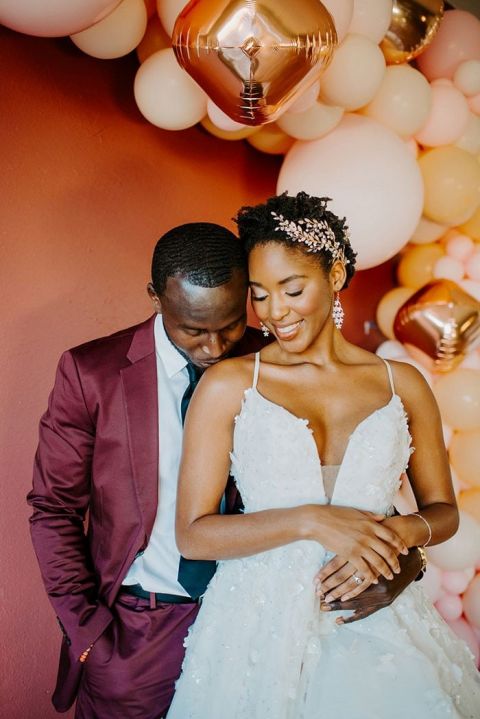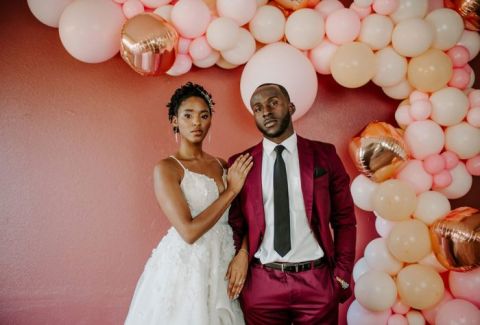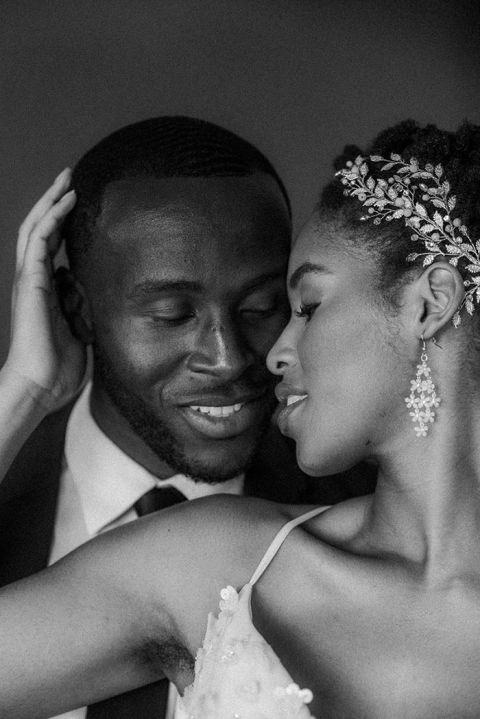 WEDDING VENDORS –
Photographer, Planner, and Event Design: Elle Venture Photo
Florist and Event Space: The Bloom Room
Wedding Cake: Buttercream by Eileen
Wedding Dress & Hairpiece: Grace and White 
Bridal Hairpiece: Untamed Petals
Hair Stylist and Makeup Artist: Rachel Lusk
Balloons: Sacramento Balloons
Bride and Groom Models: Hensly and Neferttiti
Dog Model: Kody Mac Gee