Champagne is often my favorite part of a wedding – besides watching the next step in a love story, of course! There's something so festive and cheerful about a flute full of sparkling wine, lifted in a toast to a happy couple. Luckily, the shimmery hue is also a perfect pick for a dazzling bride, from her gown, jewelry, or accessories.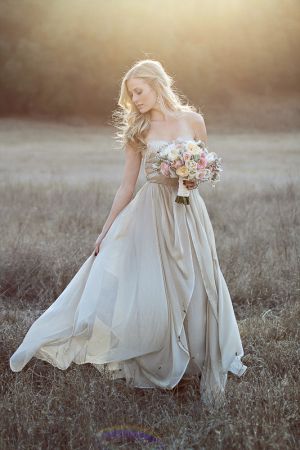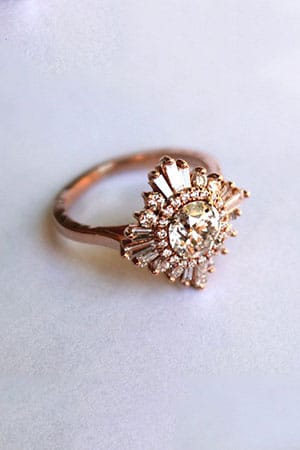 More flattering to some skin tones than blush, the color of the moment, and perfect for ladies who can't wear white (which is most of us), champagne is the ideal shade for someone who wants to bring a little warmth and depth to her neutral color palette.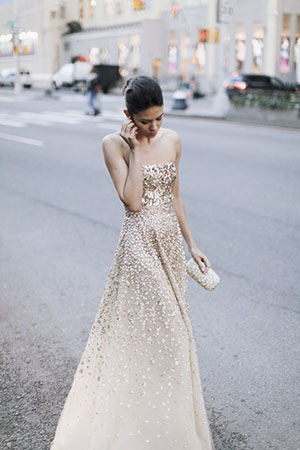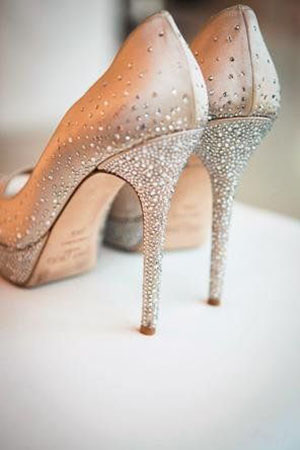 A dress with champagne hues will be ideally suited for anyone a warm hue to their complexion, as the creaminess of the color can help balance the warmth in their skin tone. Champagne accessories are defined by their sophisticated hint of sparkle, but don't be afraid to play with them for a more rustic affair! The softness in champagne can often suit an outdoor event more than a crisp white, and plays beautifully off of more rugged textures.
Photo Credits: Shimmering Champagne Wedding Dress – Photography by Jennifer Ebert Photography | Art Deco White Sapphire Ring by Charmed by Heidi | Gold Paillette Gown by Oscar de la Renta – Photography by James Nord | Sparkling Jimmy Choo Pumps – Photography by Cage & Aquarium