Becca and Ari faced the dilemma a lot of COVID engagements have – whether to postpone their planned wedding day or move forward with a smaller celebration. They only had weeks to turn around their 150 guest event into a secret garden wedding with only ten guests, but they had a day that was nothing short of magical. The couple felt that every hard choice was worth it when they became husband and wife in an intimate and beautiful ceremony with their closest loved ones. Michele with one L Photography made sure they had the memories of a lifetime to cherish from their beautiful and intimate wedding day!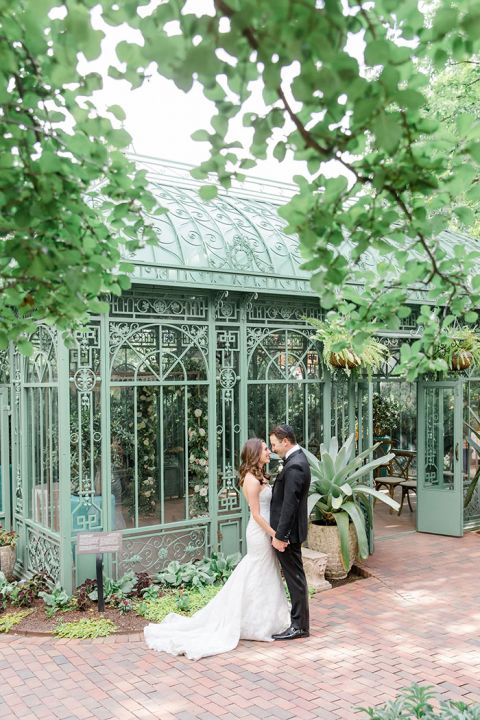 Denver Secret Garden Wedding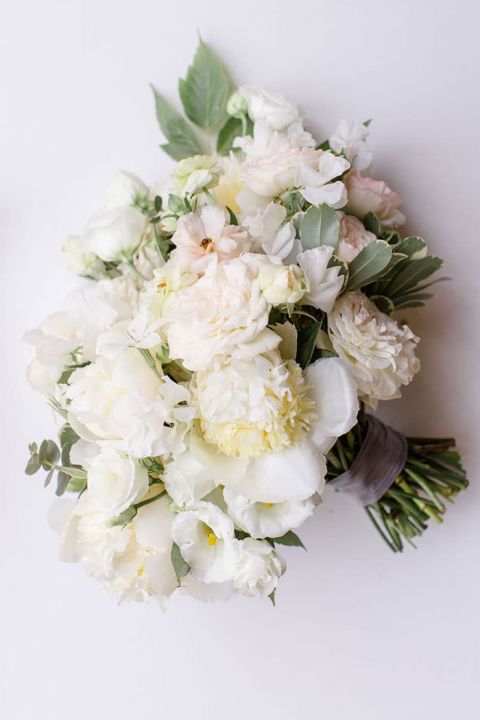 Becca and Ari had been friends since their Jewish youth group days! Although they remained close through high school and college, it wasn't until after they graduated that they found love with each other. Ari surprised his bride-to-be with a birthday party turned proposal that he planned in secret – even flying in friends from around the world to attend and surprise her!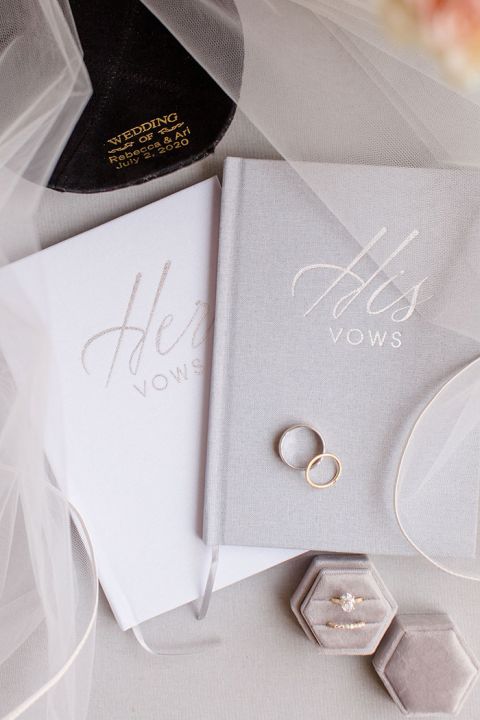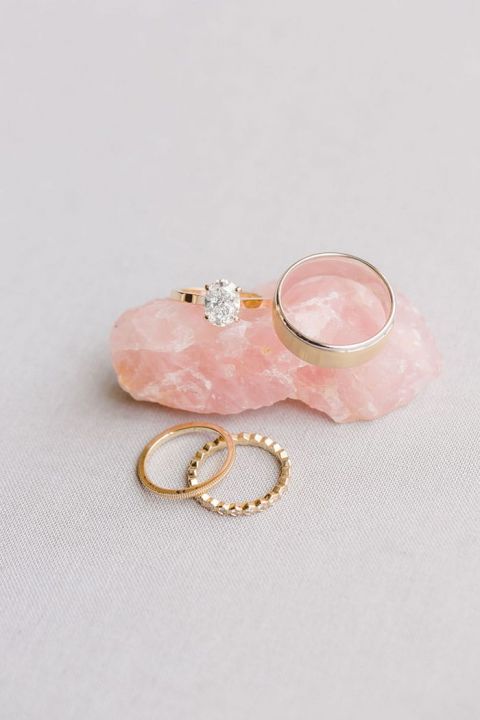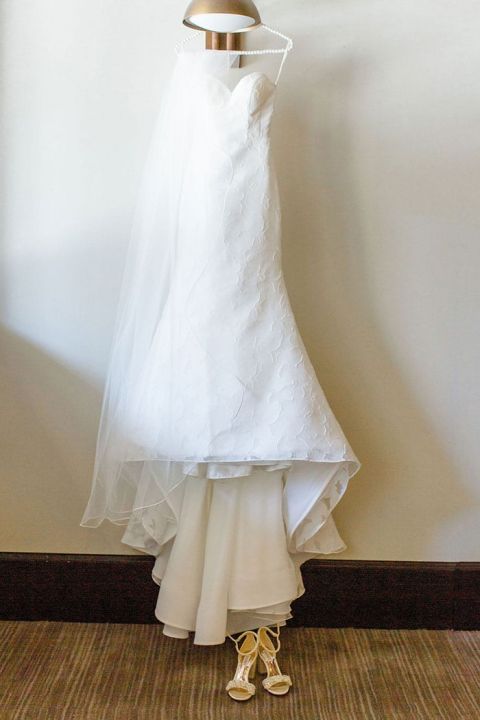 Their planning hit the ultimate snag once COVID struck – they had no idea how it would affect their July wedding and waited in agony to see if they would be able to hold it as planned or if they would have to wait like so many other couples.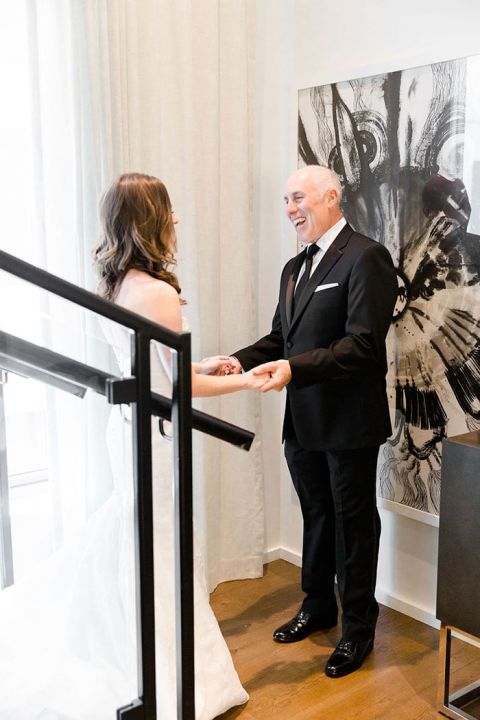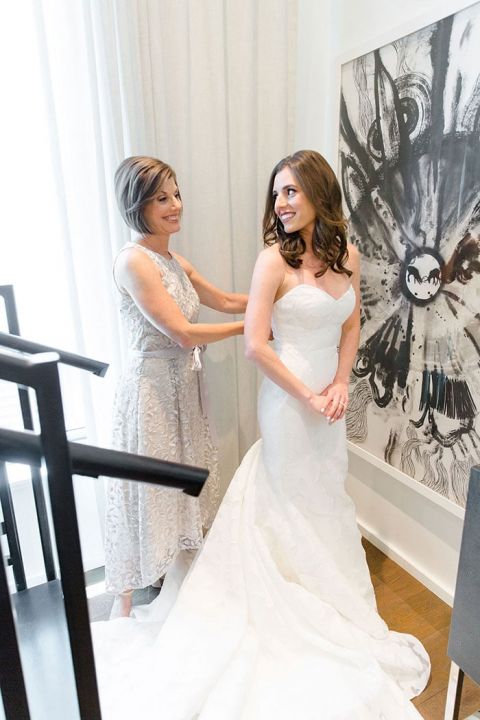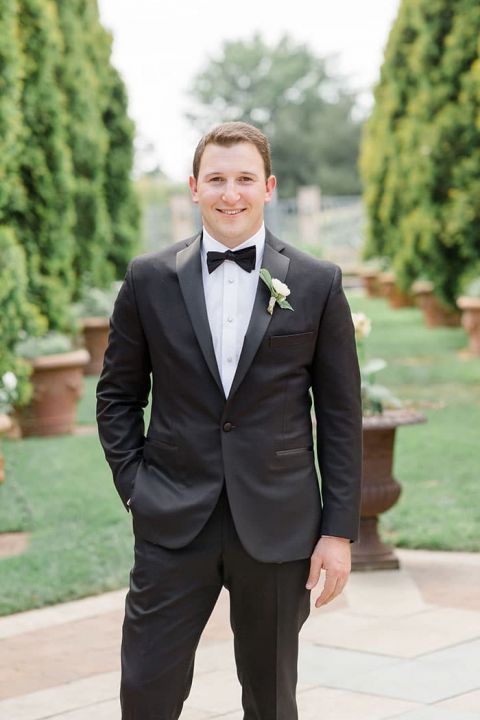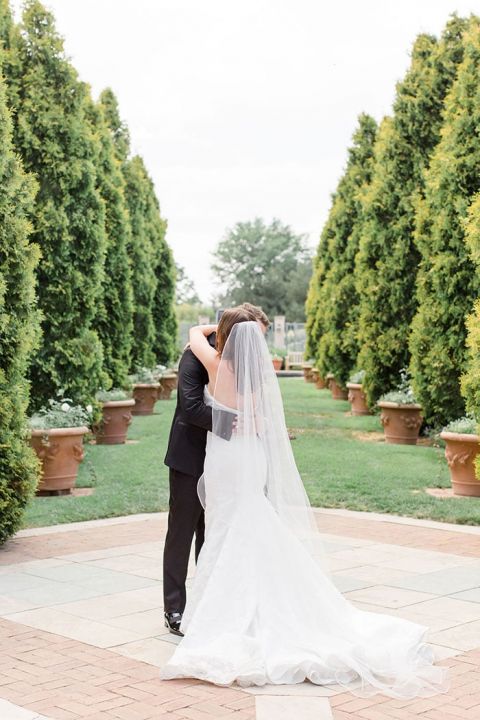 In addition to holding their emotional First Look together, the couple shared intimate moments with several members of their family who weren't able to attend due to health concerns. The bride visited her grandfather before the wedding so he could see her in her wedding dress and be a part of the celebration.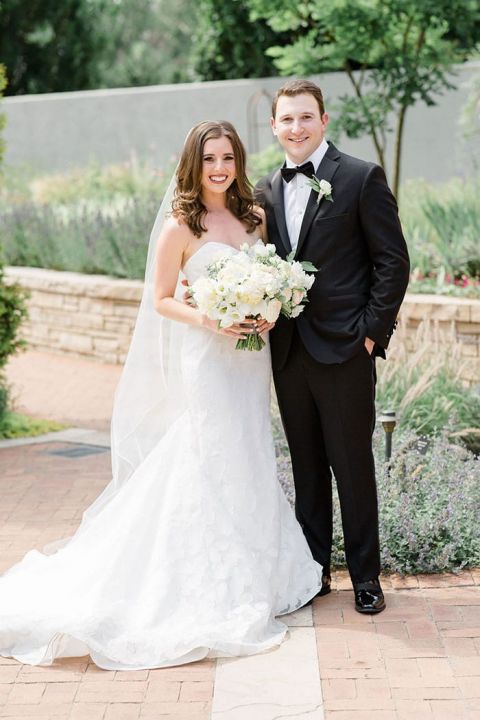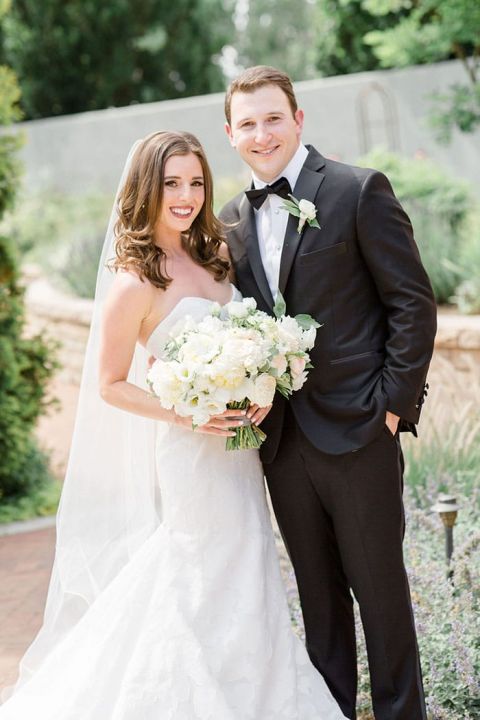 The couple wore their black tie wedding attire for their replanned wedding day – the bride's beautiful white lace Anne Barge mermaid wedding dress paired a stunning silhouette with a romantic neckline, perfect for the secret garden wedding where they ultimately got married.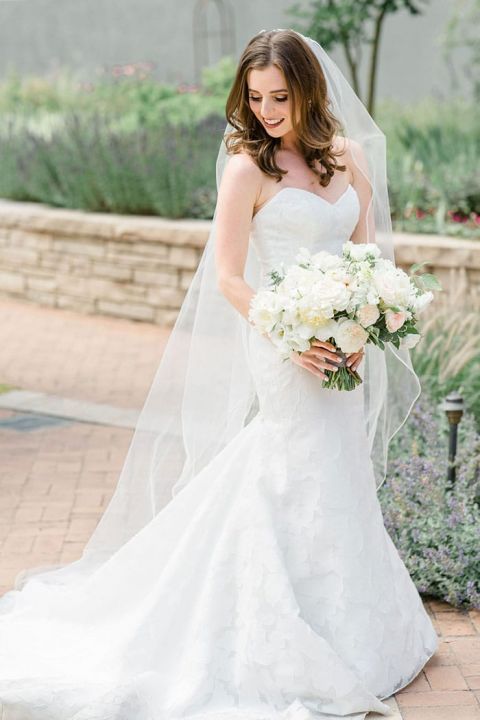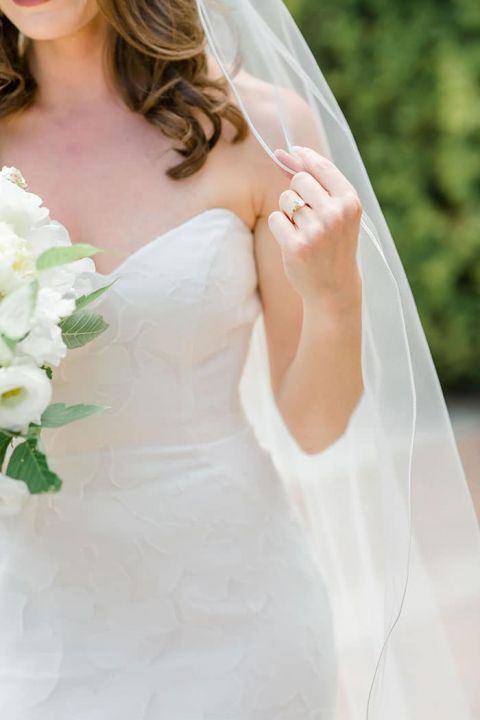 The Denver Botanic Gardens gave this sweet couple the perfect backdrop to create unforgettable wedding photos! They spent the afternoon before the ceremony with Michele with one L Photography, capturing incredible memories of their long-awaited wedding day.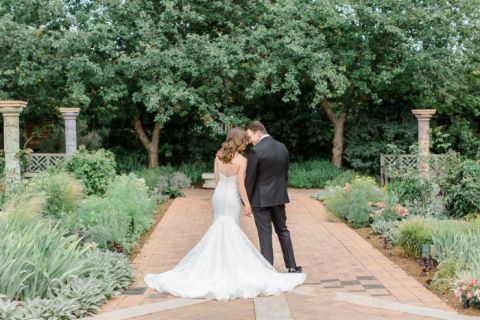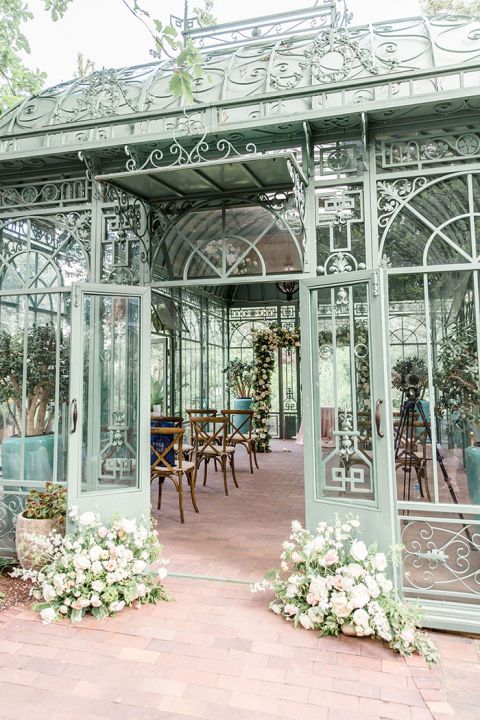 The couple chose the Woodlands Mosaic solarium in Denver's Botanic Gardens for their micro wedding day – while the beautiful vintage glasshouse had been on Becca's original dream wedding venue list, the space for ten guests had caused them to cross it off their earlier wedding plans. As difficult as it was to cut their guest list down for their re-planned wedding day, the silver lining was that the spectacular secret garden wedding venue was the perfect fit!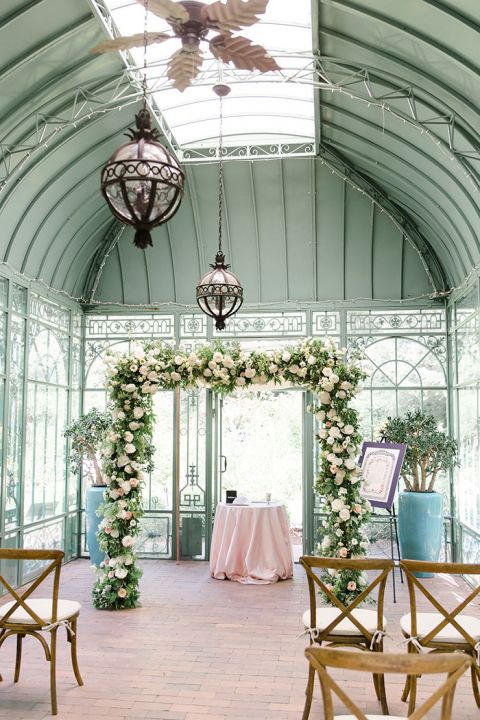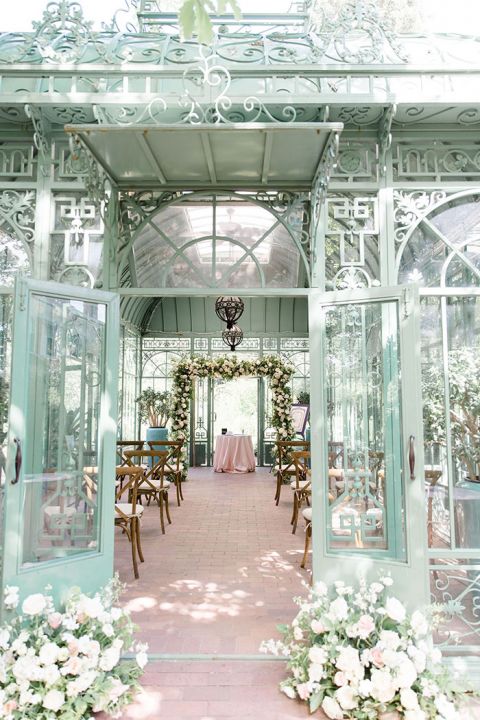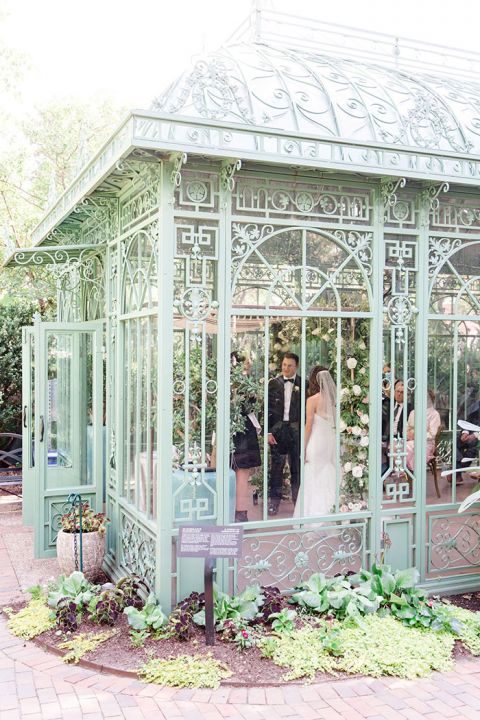 The couple exchanged vows under a beautiful greenery and floral chuppah, decorated with their father's tallits, a Jewish prayer shawl. Florist Blush and Bay decorated the chuppah with white zinnia flowers to represent the friends who could not be with them in person.
Unfortunately we we're forced to cancel our original wedding plan due to the pandemic. After deciding to move forward with a much smaller event, we planned our covid wedding in a matter of weeks. We changed our venue and cut 90% of our guest list, but we were lucky to keep most of our amazing vendors. We wanted an indoor outdoor venue with neutral colors and tons of greenery and florals. The Denver Botanic Gardens Woodland Mosaic was the perfect venue. It was light and open and featured incredible lighting.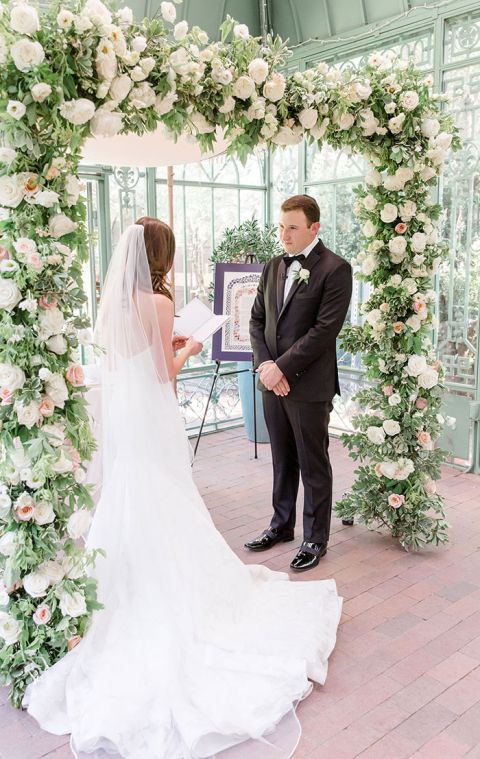 Our favorite part of the day was the ceremony and being together under the chuppah. Our rabbi, Emily Hyatt, did such an amazing job by telling personal stories about us from our childhood and singing so beautifully. She was the director of our youth group when we met so it was very meaningful for her to marry us.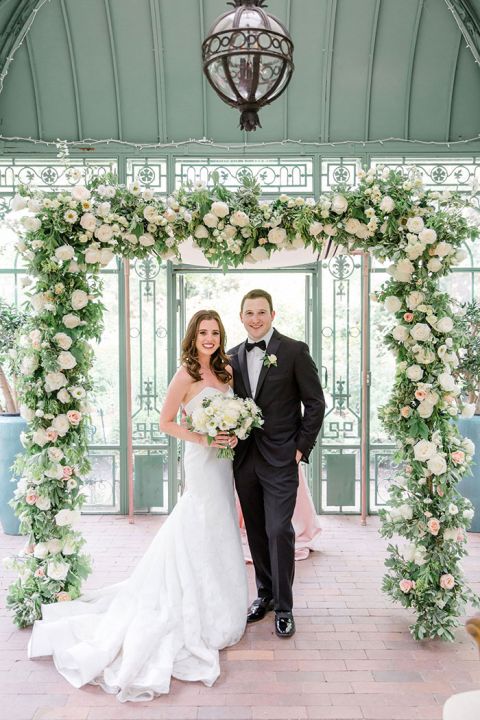 Our wedding flowers were incredible. Laura from Blush + Bay built the most amazing chuppah covered in romantic florals filled with cream and blush roses and lots of greenery. Laura also included a few flowers specifically from some of our closest friends that represented our strong friendships and those that couldn't join us on our special day. The flowers paired perfectly with the backdrop of the greenhouse.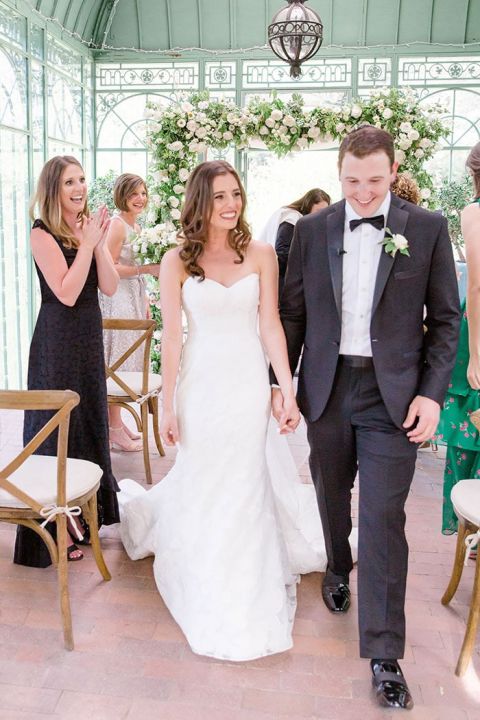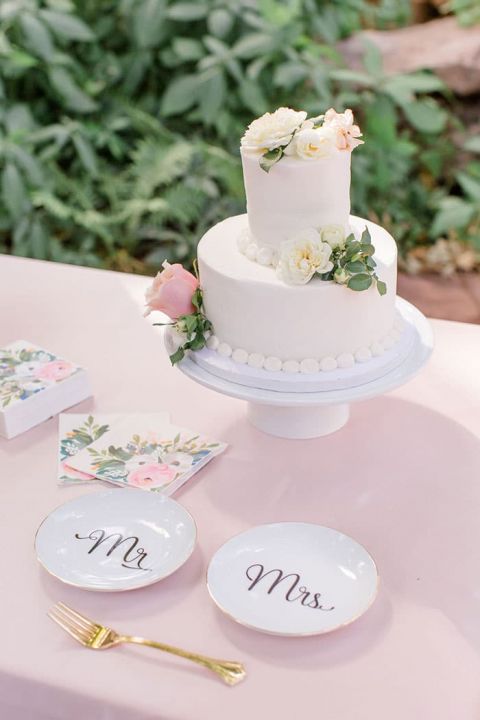 The couple cut cakes from Mulberries Cake Shop before joining their guests for a private dinner in downtown Denver and a staycation honeymoon at a nearby hotel!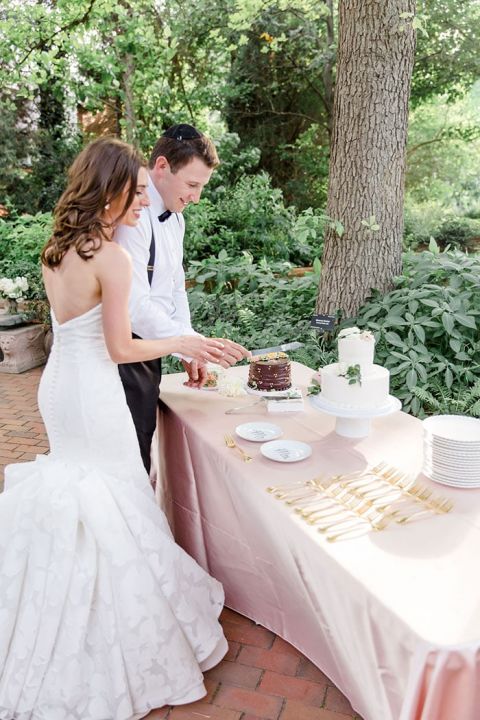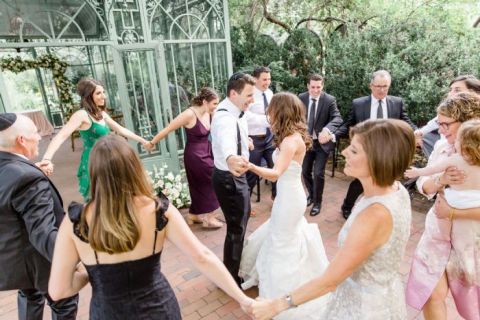 We also loved that our family gave us a proper hora, traditional in Jewish weddings. We assumed that we couldn't have one due to the size of the wedding but they all raised us up in chairs which was really special.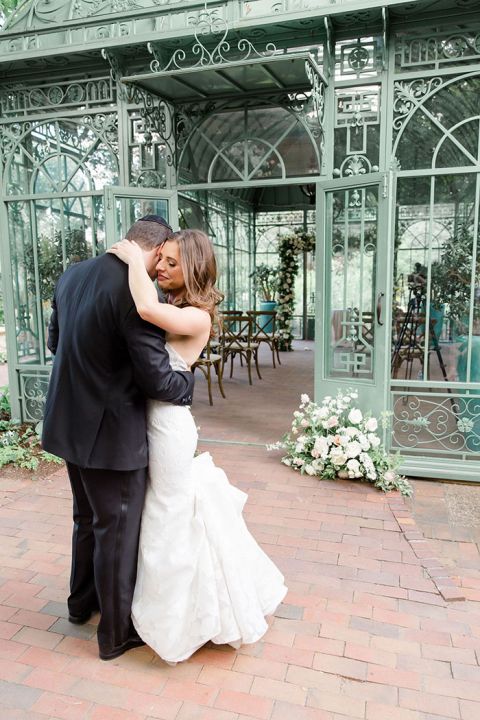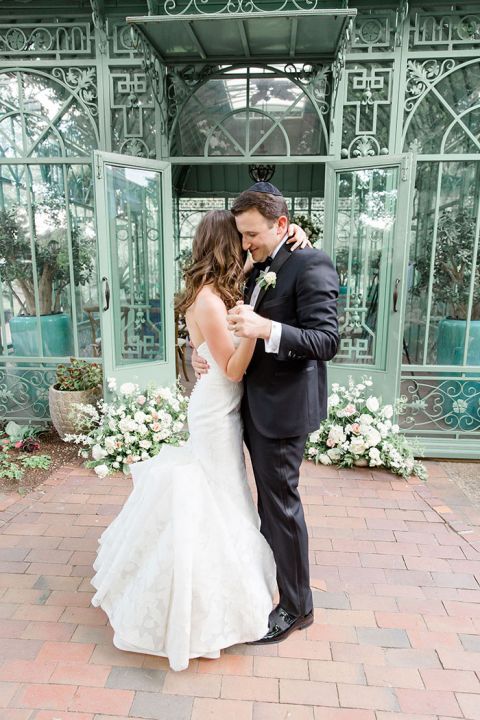 Advice from Becca and Ari on planning an intimate wedding during COVID-19:
The most important thing you can do if you need to plan a wedding quickly is to prioritize the critical aspects of your wedding and eliminate the things that you don't need in order to create that wedding. It was very important to us for our wedding to feel like a normal wedding so that we could look back and not be reminded of the pandemic, especially since we already sacrificed so much.

Our families also played a large part in making the day happen. They were incredibly helpful during the planning stages and took a lot of the work off of our plate. They were also very flexible when it came to the schedule which made it easier for us to plan the wedding we wanted. We were also very lucky to have amazing vendors who were willing to work with us on such short notice, so make sure you choose your vendors wisely.
WEDDING VENDORS –
Photography: Michele with one L Photography | Denver Wedding Venue: Denver Botanic Gardens | Florist: Blush and Bay | Videography: Kelsey Luciano Productions | Wedding Cake: Mulberries Cake Shop | Wedding Dress: Anne Barge | Groom's Attire: Tom James Company | Bride's Shoes: Badgley Mischka | Bridal Salon: Little White Dress Bridal Shop | Hair Stylist: Hayley Hale | Makeup Artist: Nicole Toledo | Event Rentals: Event Rents CO | Linens: Event Rents CO |Submitted via: Matchology