Prepare for a gorgeous explosion of color, thanks to the pastel rainbow of flowers Bear Roots Floral dreamed up for this white barn wedding shoot! The rustic beauty of Jorgensen Farms Oak Grove provided the backdrop for this vintage wedding inspiration that is equal parts delicate and romantic. Amazing portraits by Stephanie Kase Photography, a love quote wedding cake by From Scratch Cupcakes, and spectacular floral accents come together to create this dream of spring in the most gorgeous way!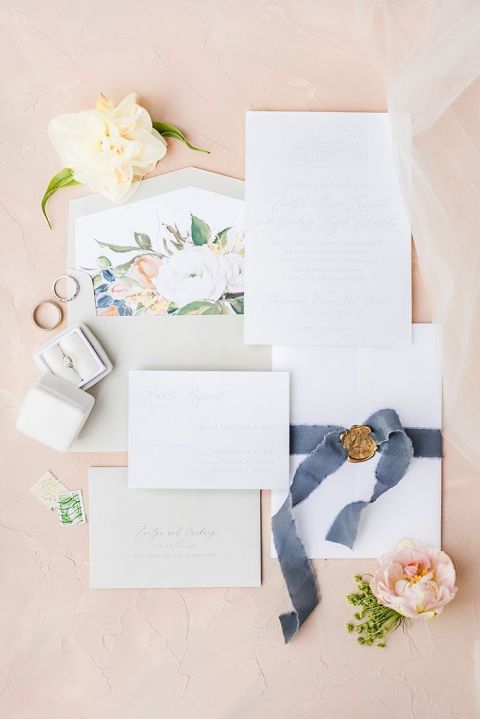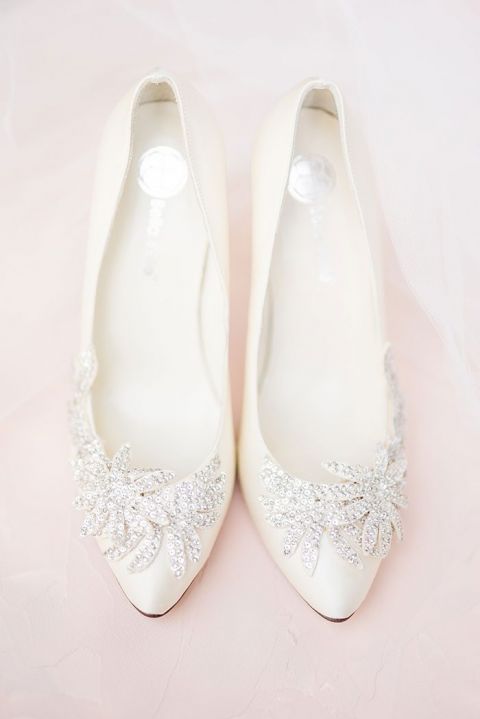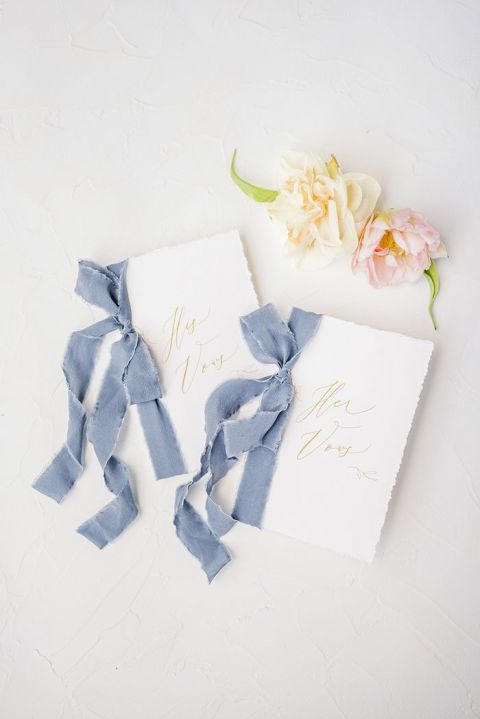 Beautiful stationery details included these gold calligraphy vow books from Auburn and Ivory Creative and the delicate letterpress invitations from Beautifully Noted – gold wax seals and blue velvet ribbons gave the paper goods an elegant vintage accent in rich colors.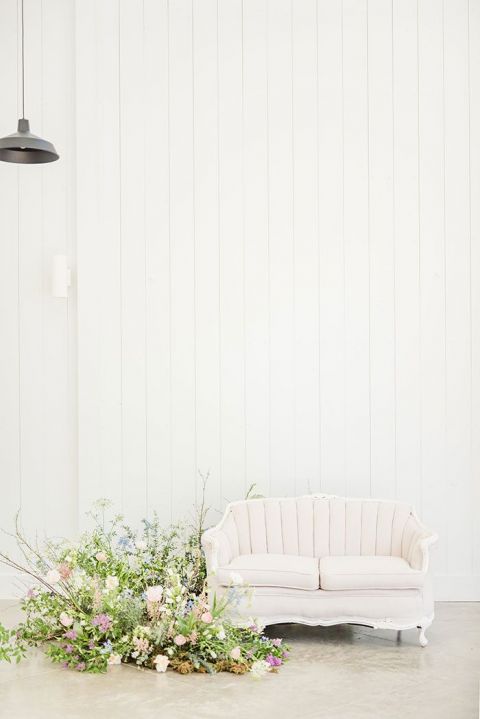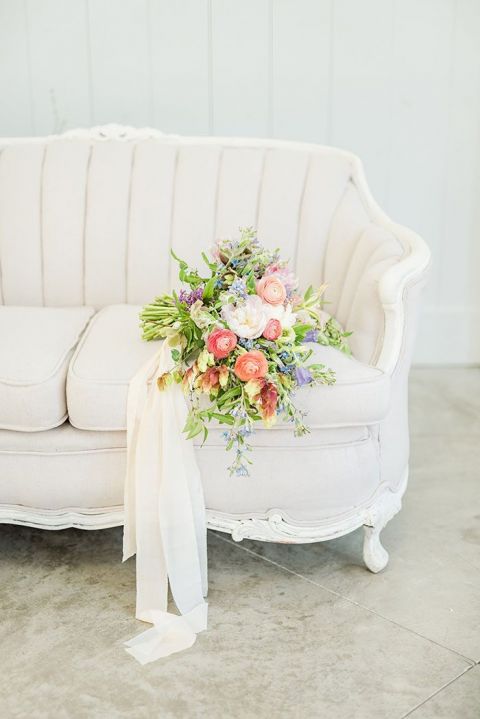 The flowers from Bear Roots Floral nearly steal the show entirely! With the white barn space at Jorgensen Farms Oak Grove as a blank canvas, the floral designer created a pastel rainbow of flowers in peach, purple, blue, and pale pink for the bride's overflowing hand tied bouquet, and the circular ceremony ring!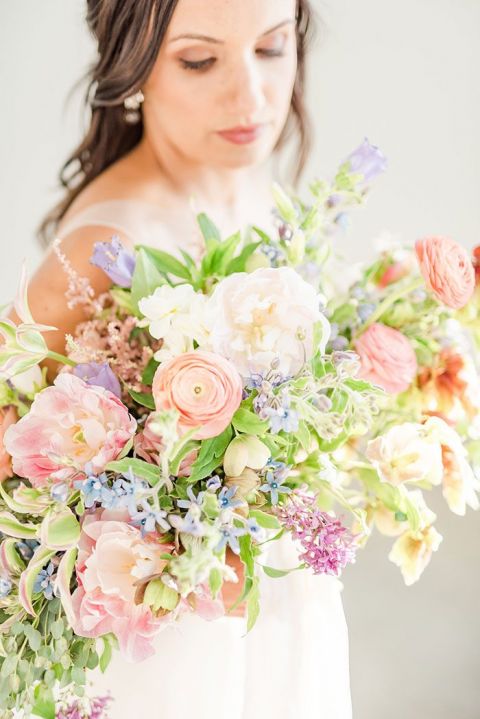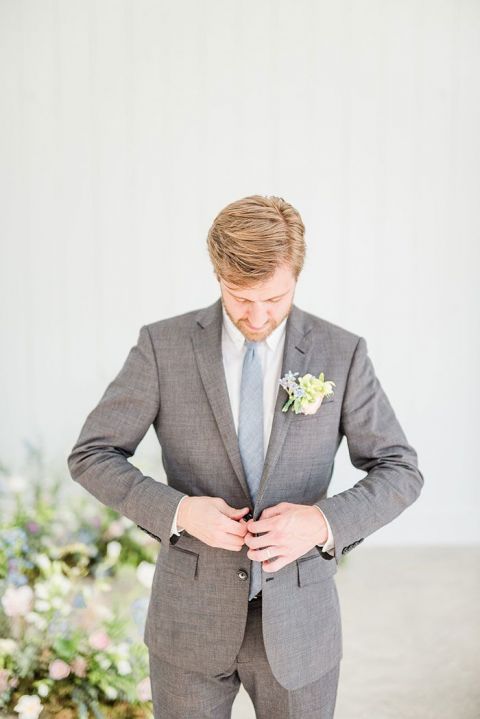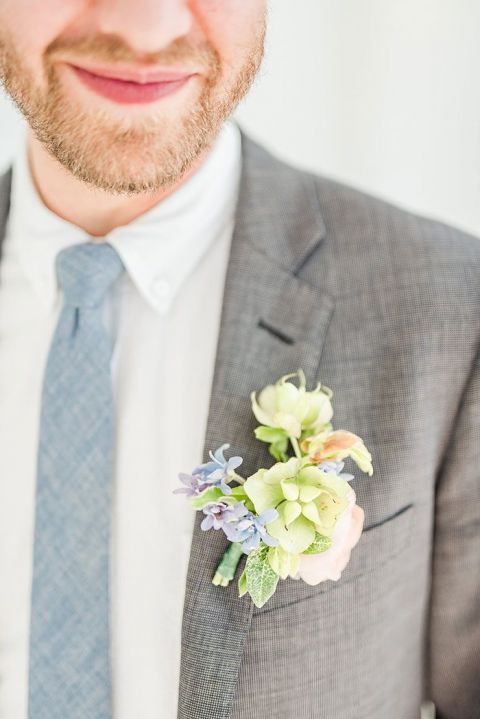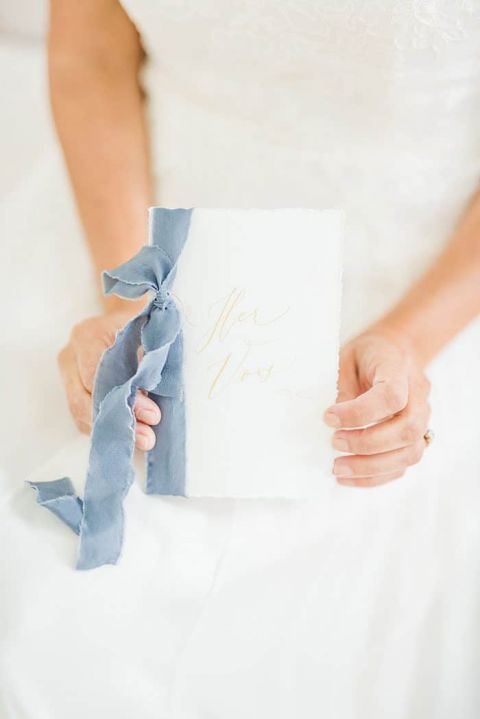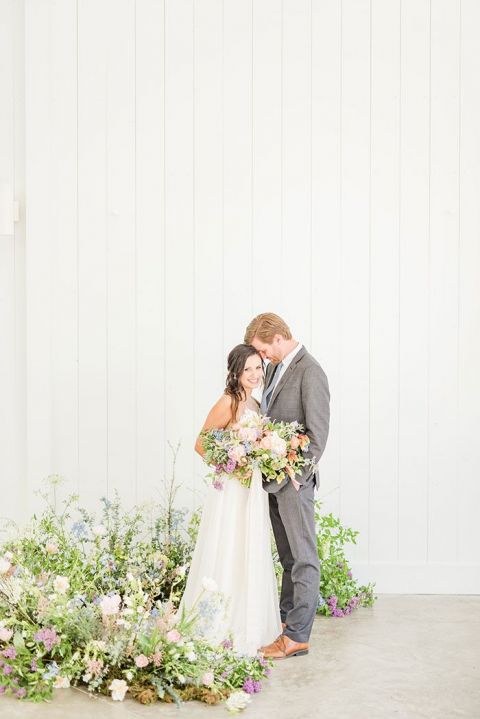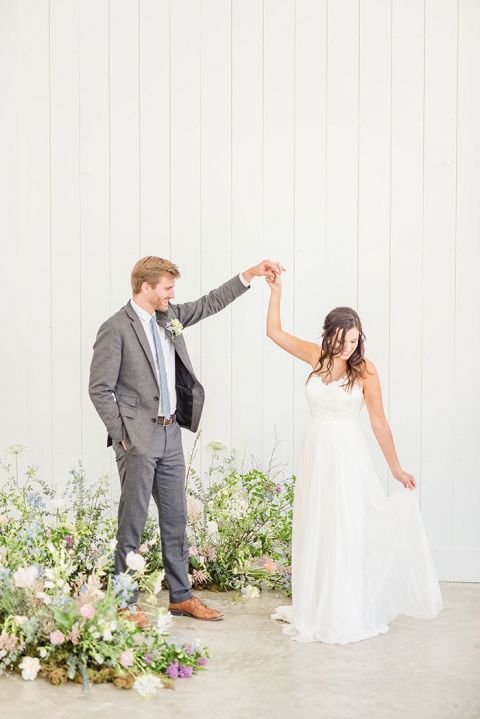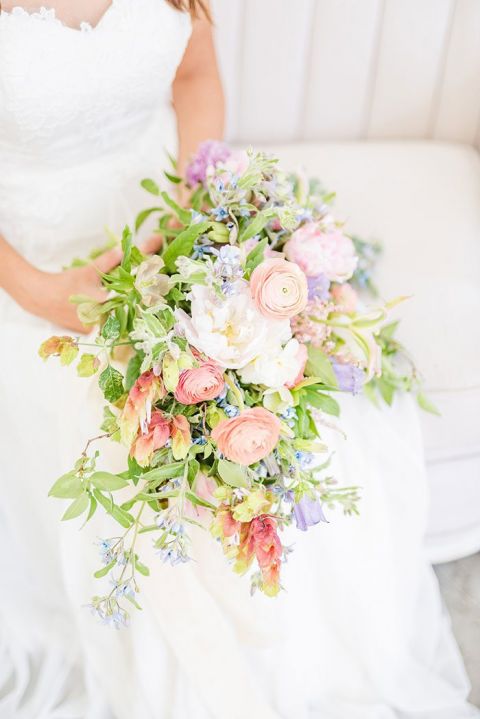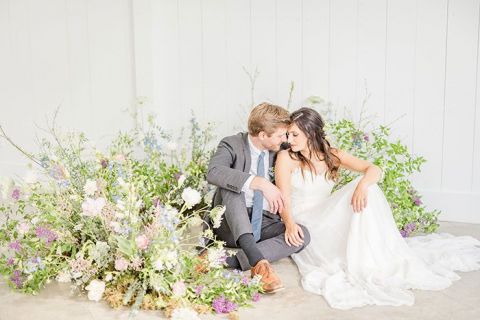 Whimsical floral details like the circular ceremony ring added a stunning statement piece to the open and airy barn venue.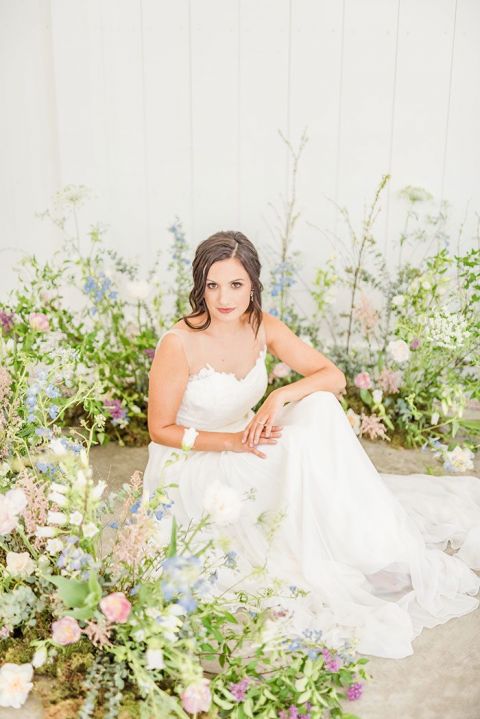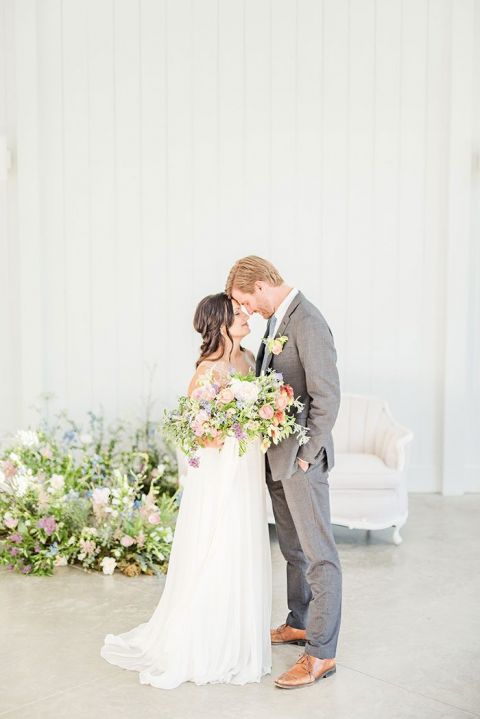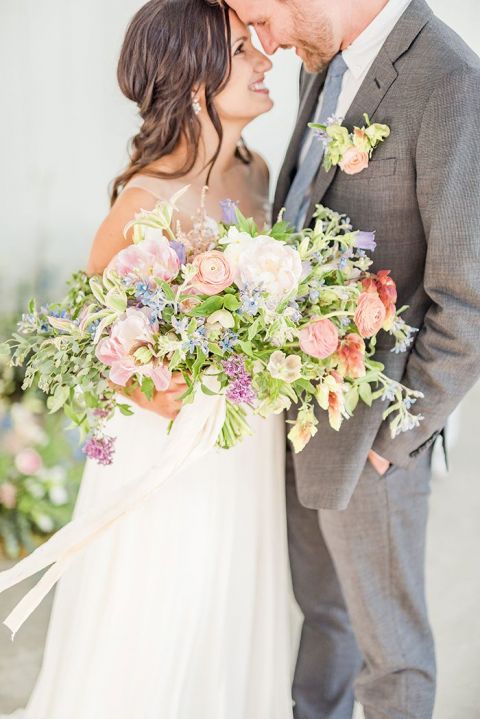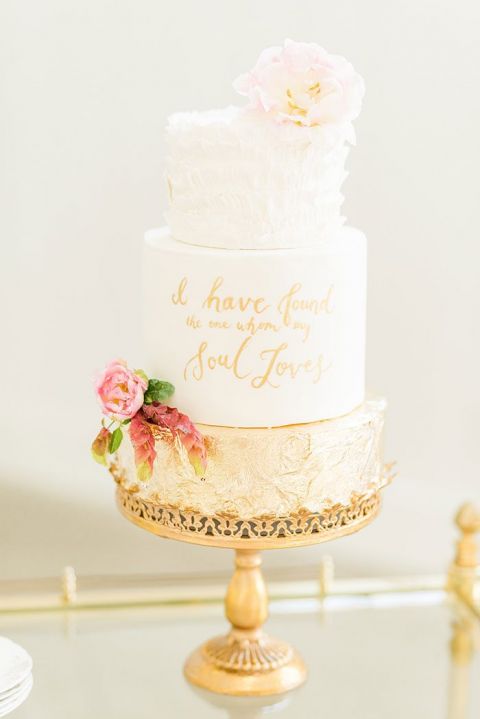 From Scratch Cupcakes used gold foil and a hand lettered Song of Solomon quote to create this exquisite cake, with coral floral accents on the ruffled layers.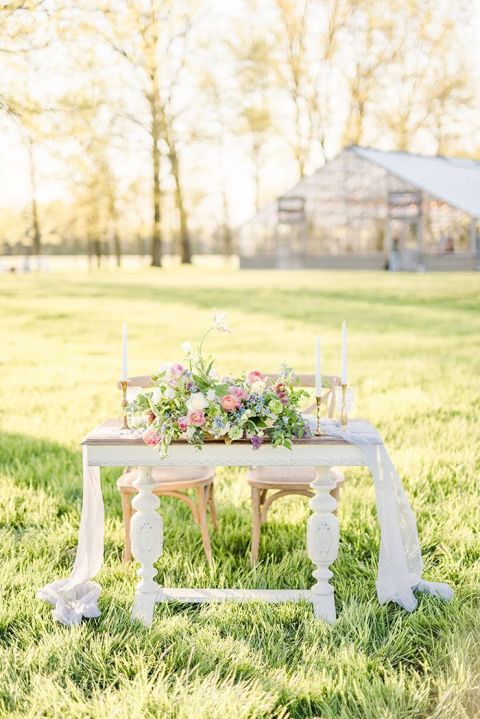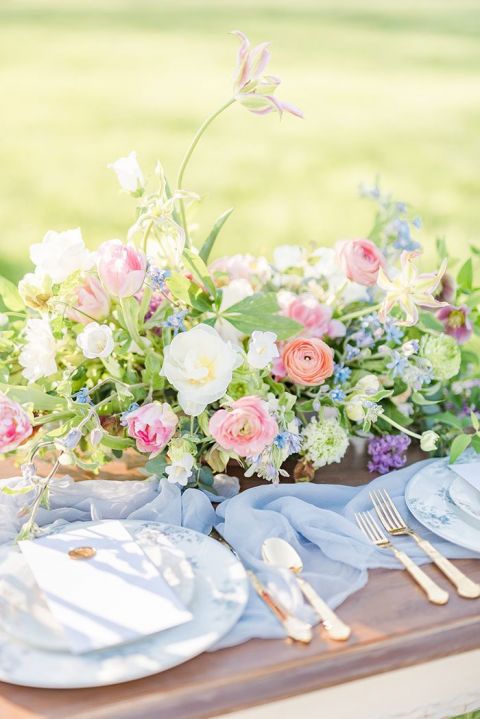 The Sweetheart Table from Lost and Found Vintage Rental gave the reception decor a rustic vintage vibe that beautifully suited the farm and the barn glimpsed in the background. The pastel rainbow made a return for the beautiful spring centerpiece, with a blue silk runner and elegant antique place settings.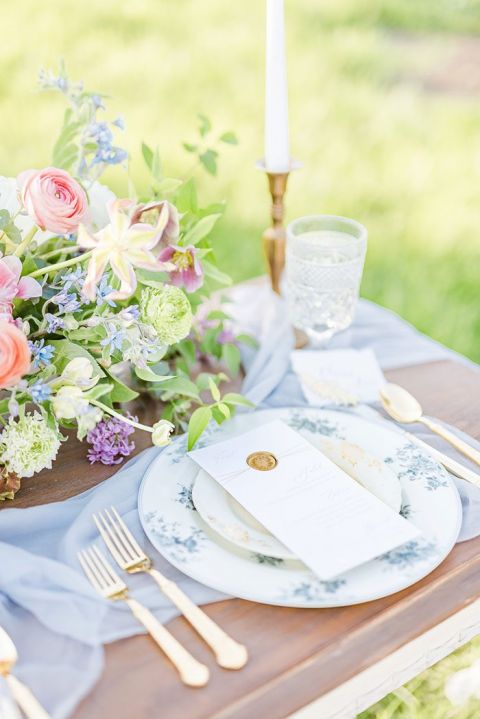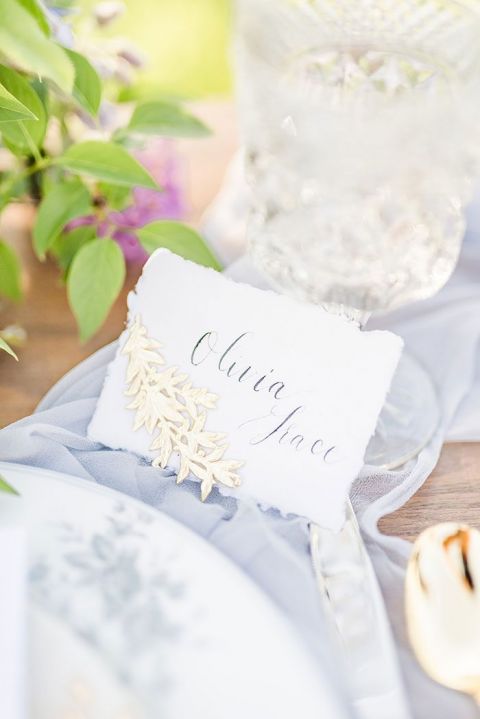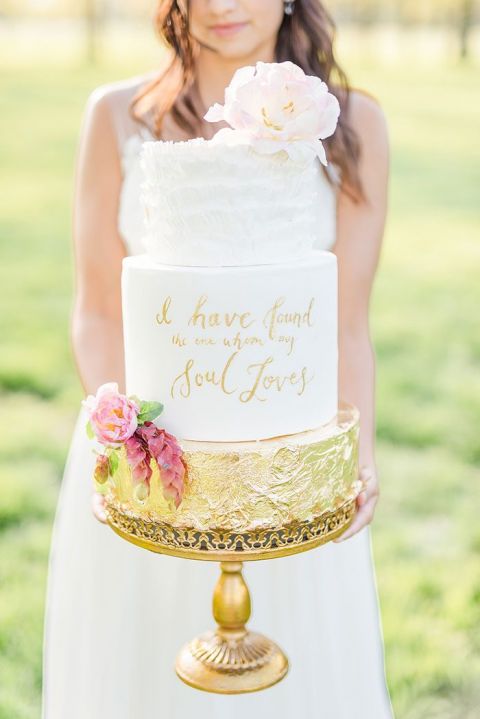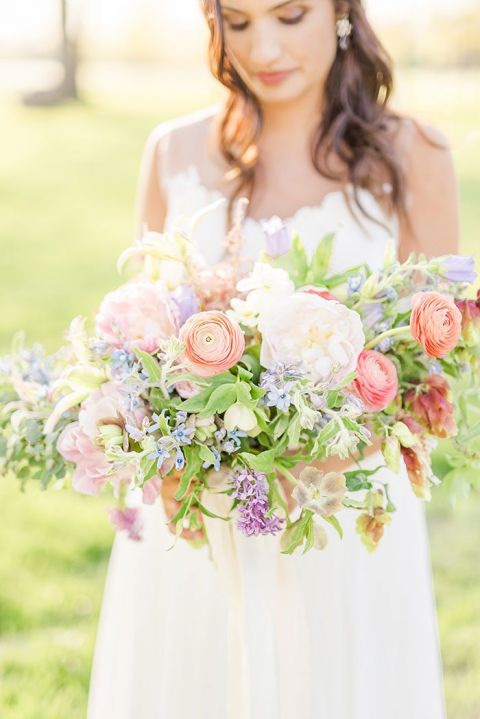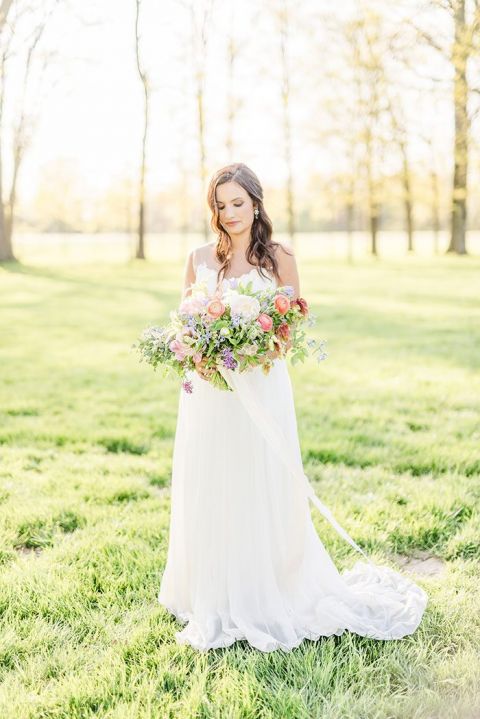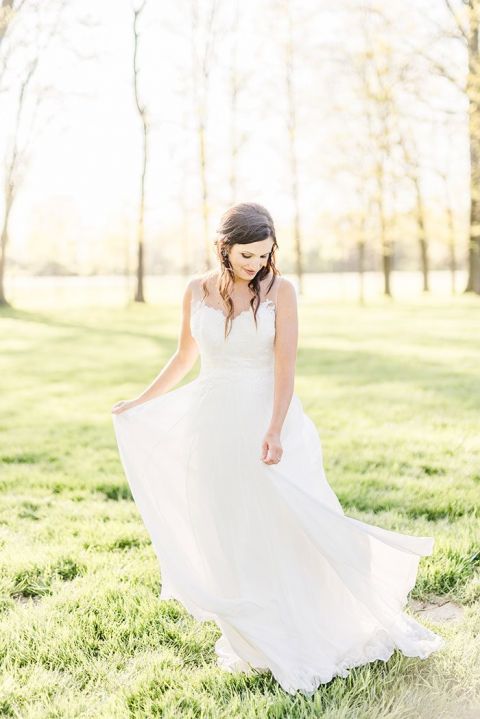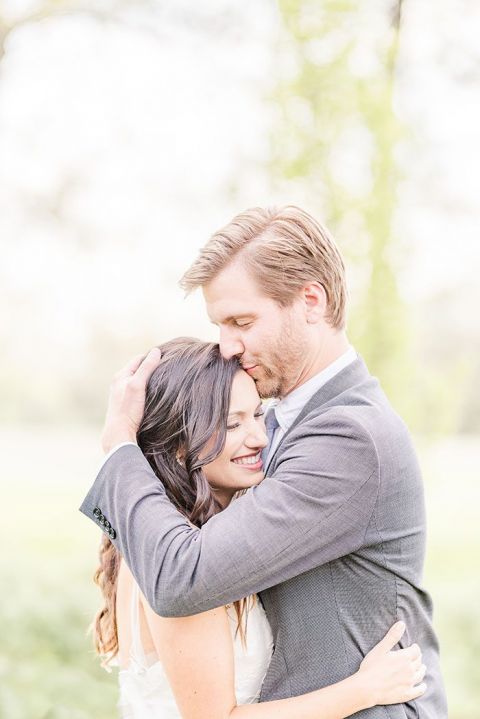 Stephanie Kase Photography made the most of the golden spring sunshine for these unbelievably sweet portraits!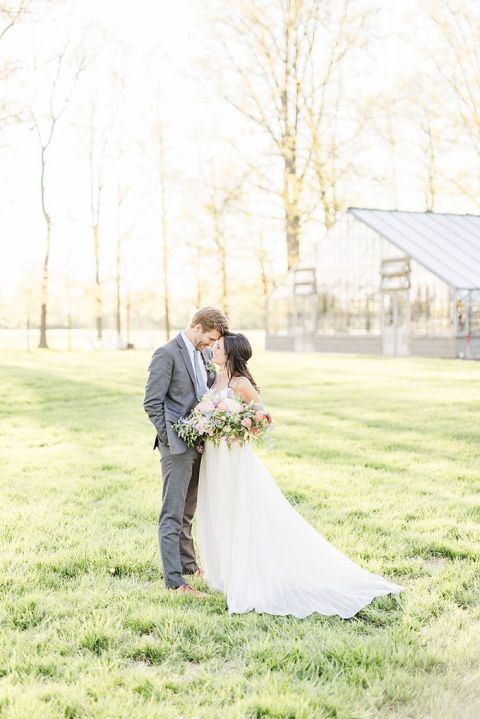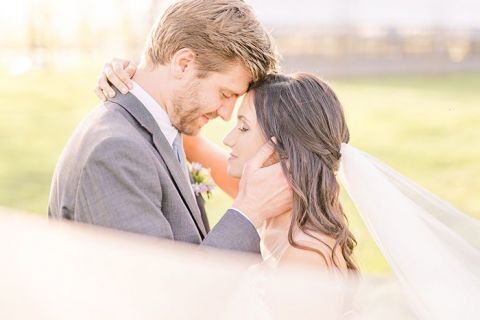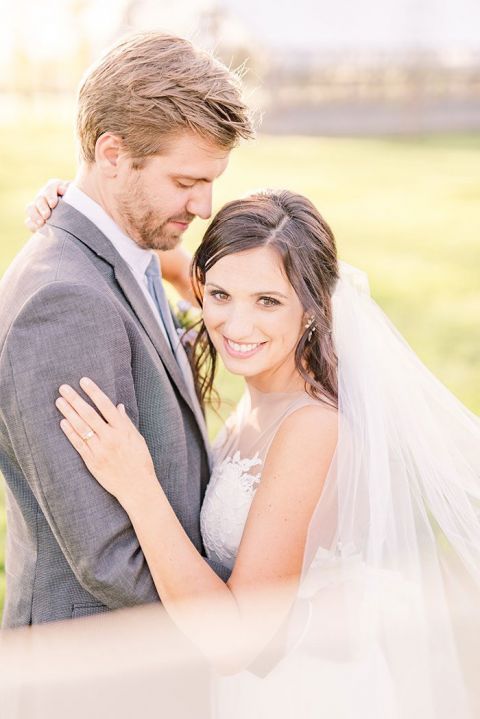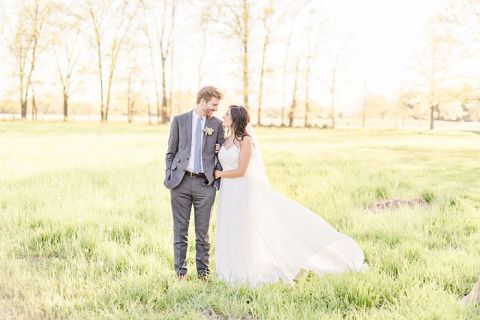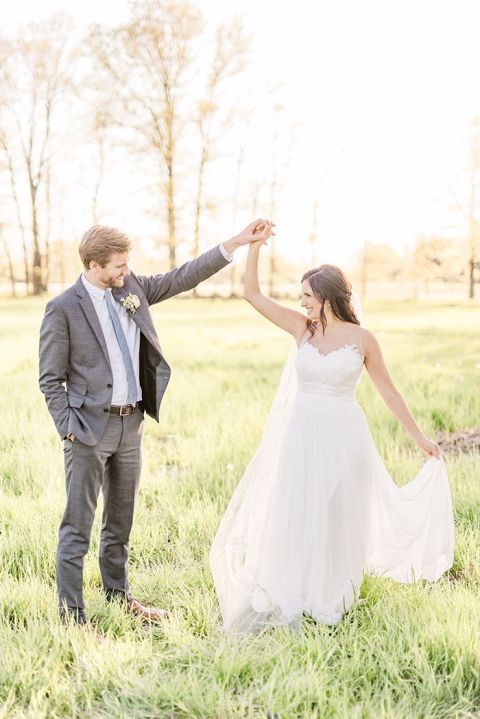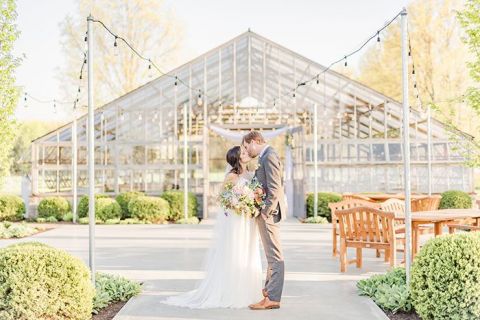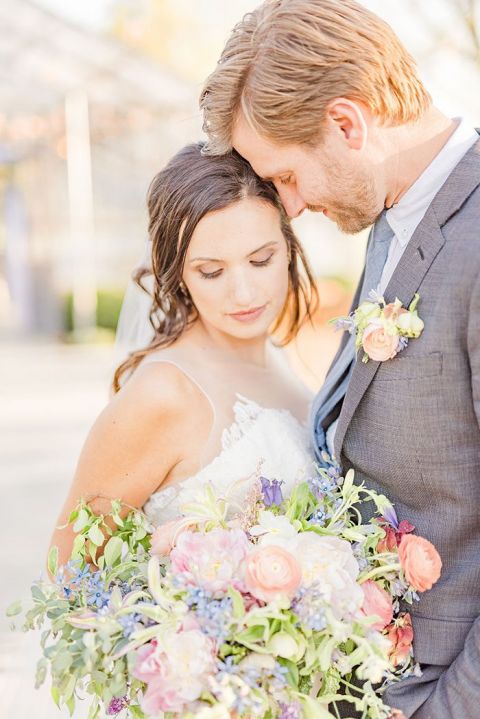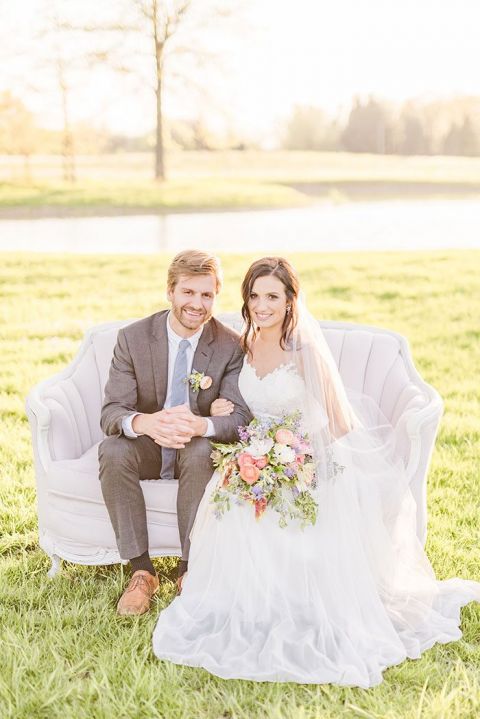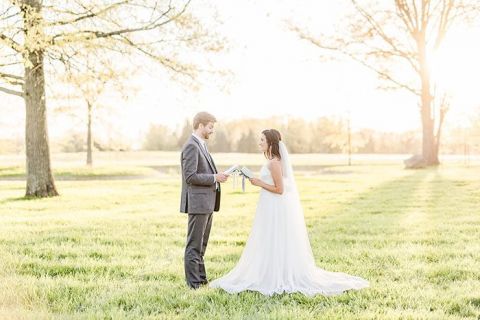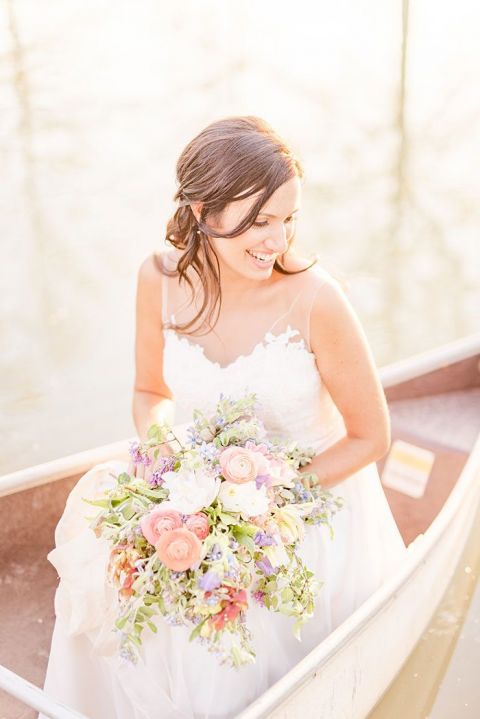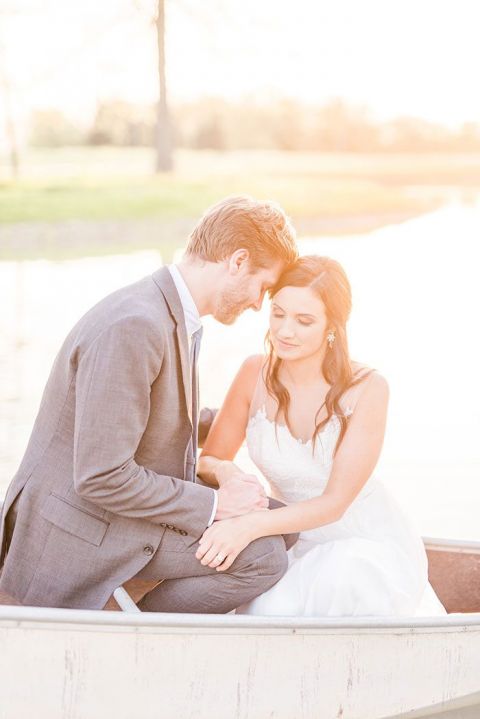 The bride and groom shared a moment straight out of The Notebook with this romantic row boat ride together!
WEDDING VENDORS –
Photography: Stephanie Kase Photography | Wedding Venue: Jorgensen Farms Oak Grove | Floral Design: Bear Roots Floral | Wedding Cake: From Scratch Cupcakes | Wedding Dress & Accessories: LuxeRedux Bridal | Hair Styling: Megan Cronenwett of The Bride Bar | Makeup: Hanna McCord of Le Rêve Makeup & Hair | Vintage Rentals: Lost and Found Vintage Rental | Linens & Ribbons: Thistle & Twill | Invitations & Menu: Beautifully Noted | Calligraphy & Place Cards: Auburn and Ivory Creative | Models: Nicole & Mark Pasternack
A Pastel Rainbow of Flowers for a Spring Farm Wedding