This moody magic wedding shoot will cast its spell over you, with gorgeously mystical elements and dreamy midsummer colors! Great Woodland Photography dreamed up an enchanting inspiration for an offbeat wedding day, filled with astronomy-inspired details, celestial symbols, and the perfect balance of dark and light to create something truly magical. Events by Lift and Urban Marigold Floral Design helped channel those creative energies into this unique and ethereal wedding inspiration!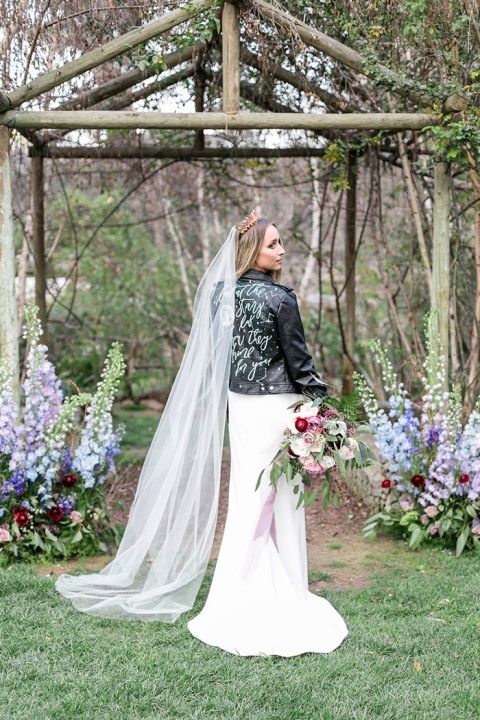 Moody Magic Wedding Inspo Balancing Dark and Light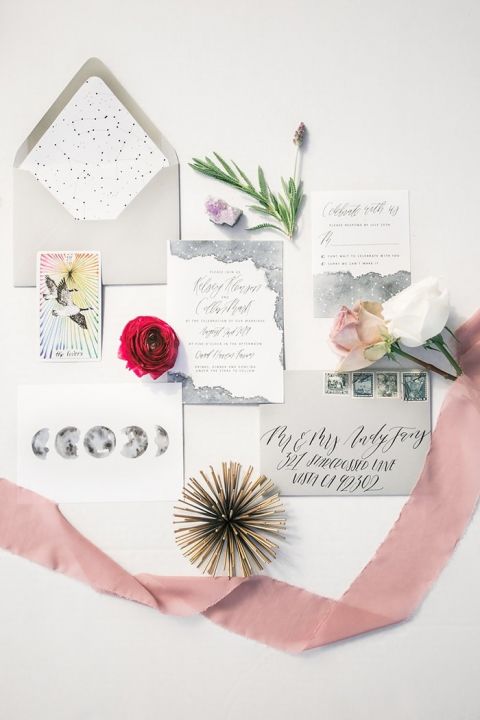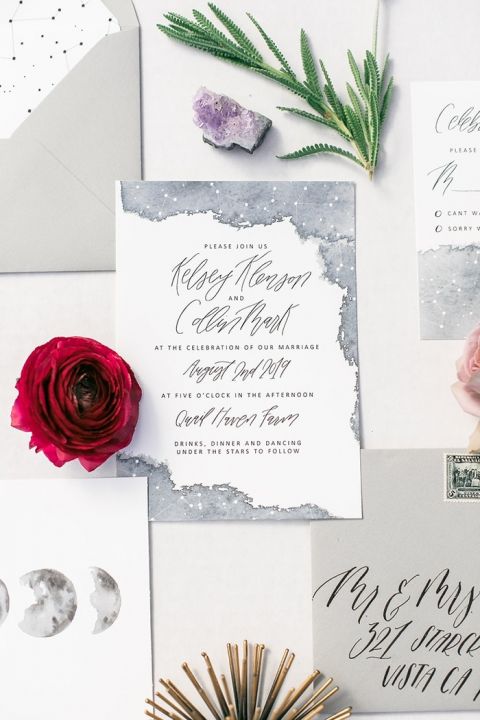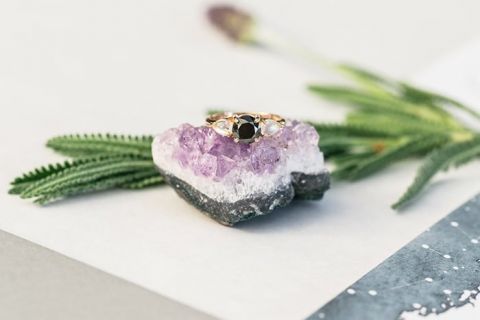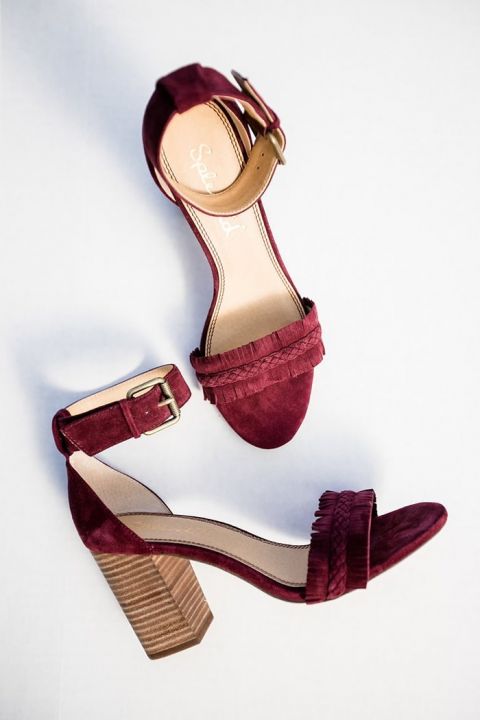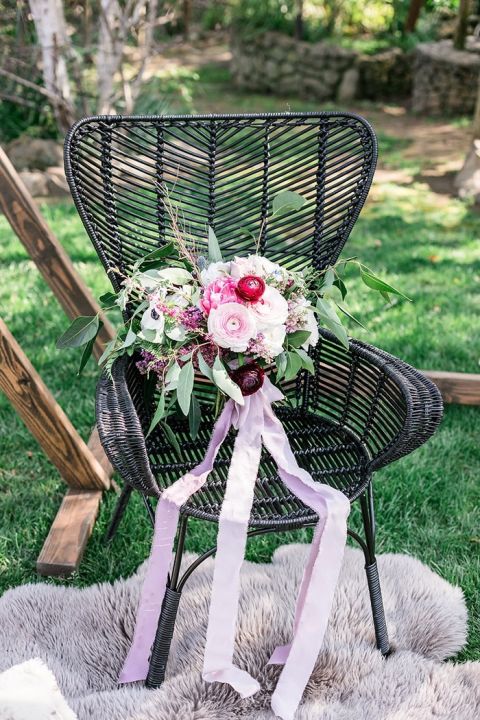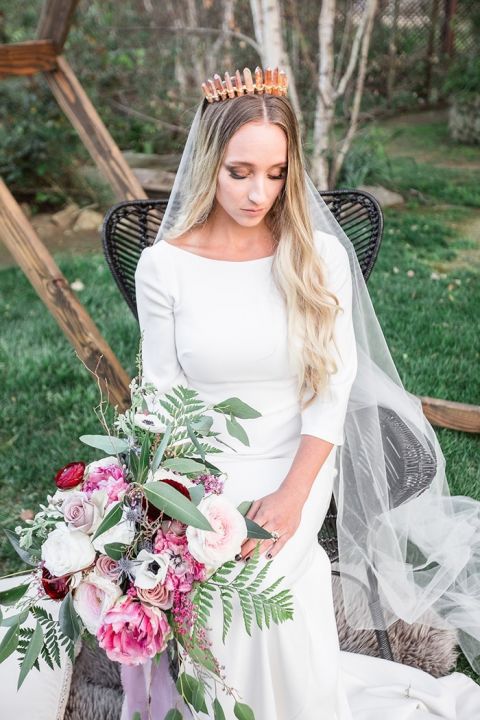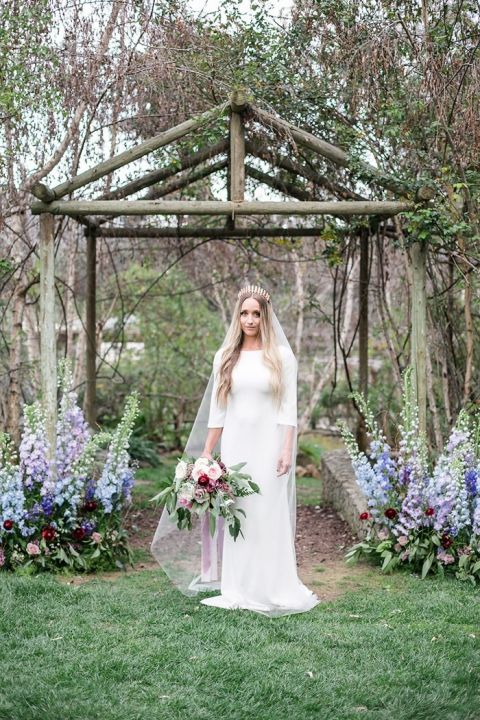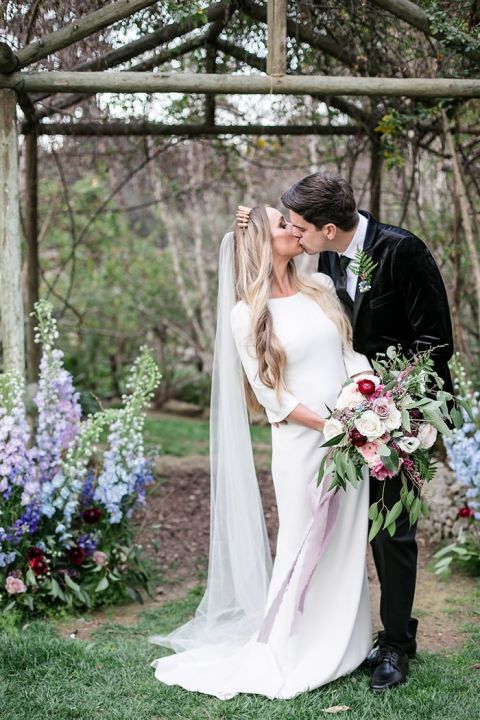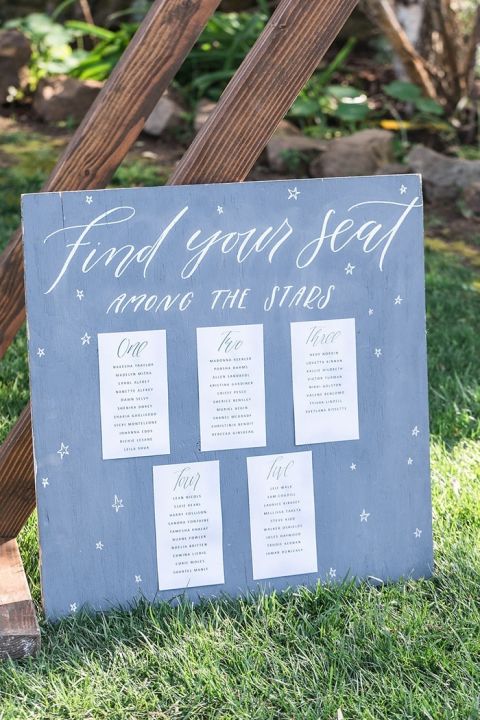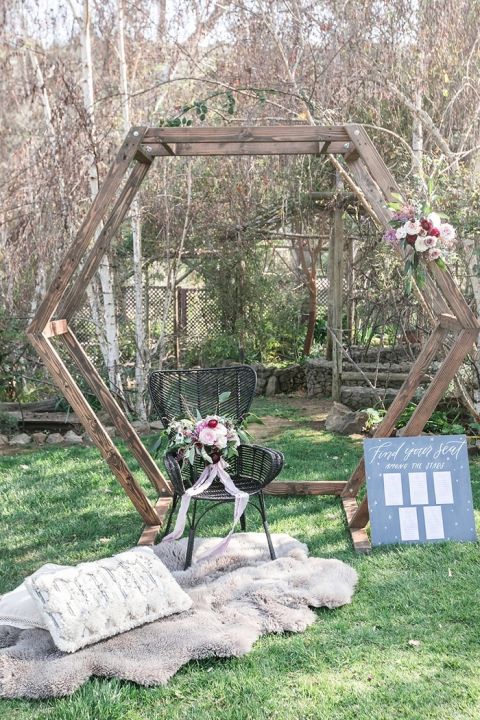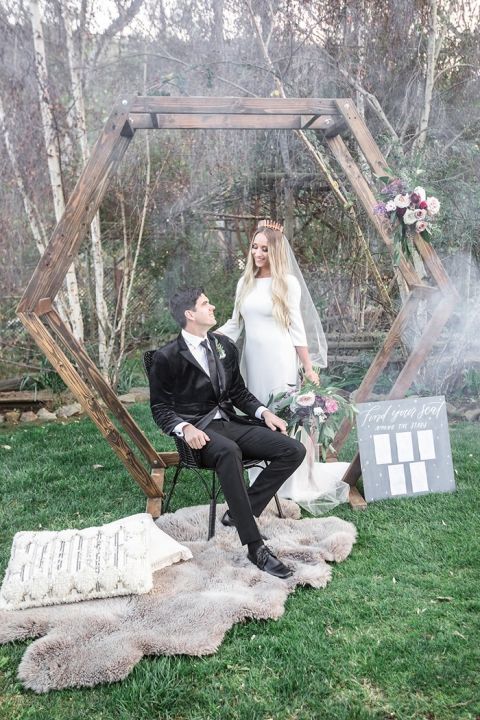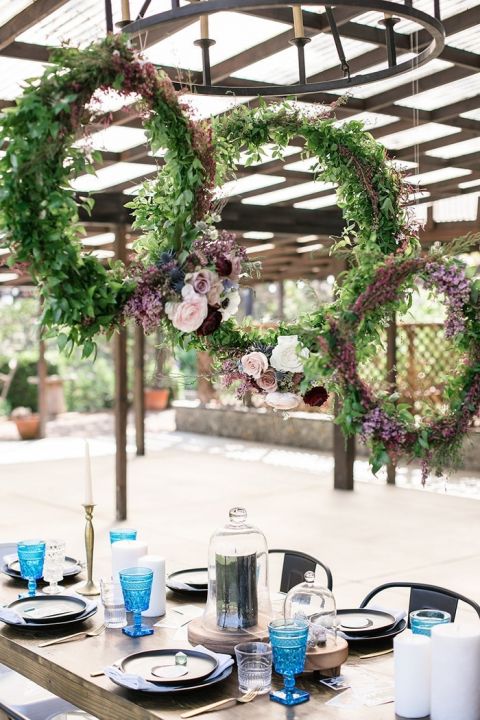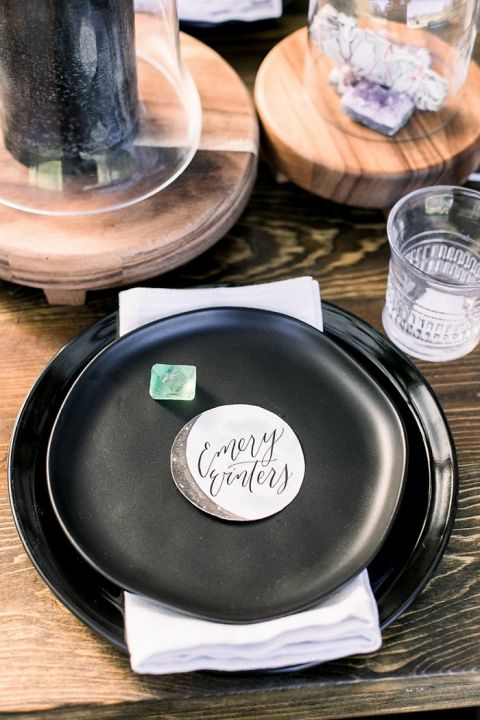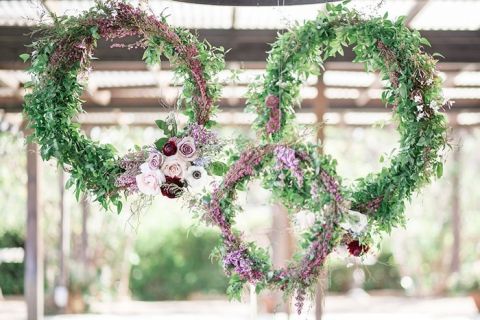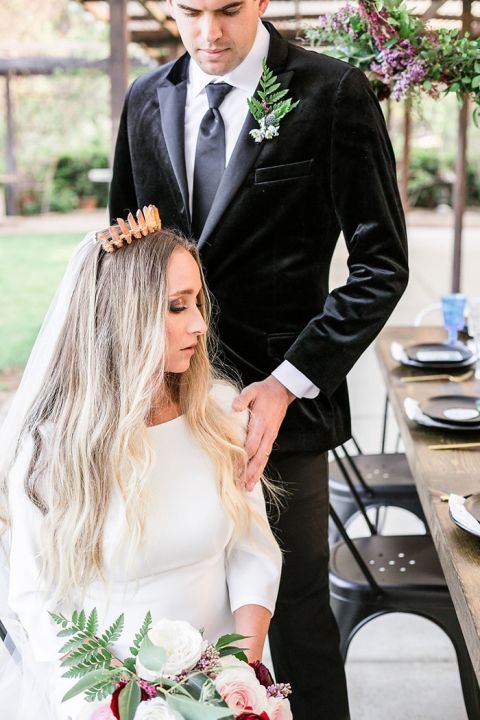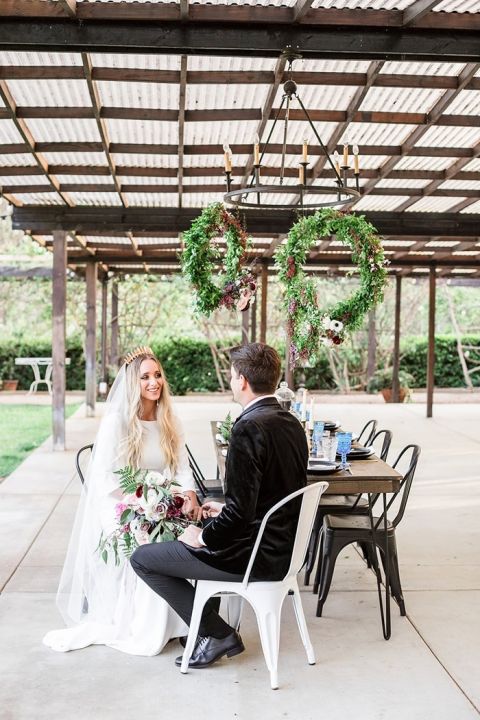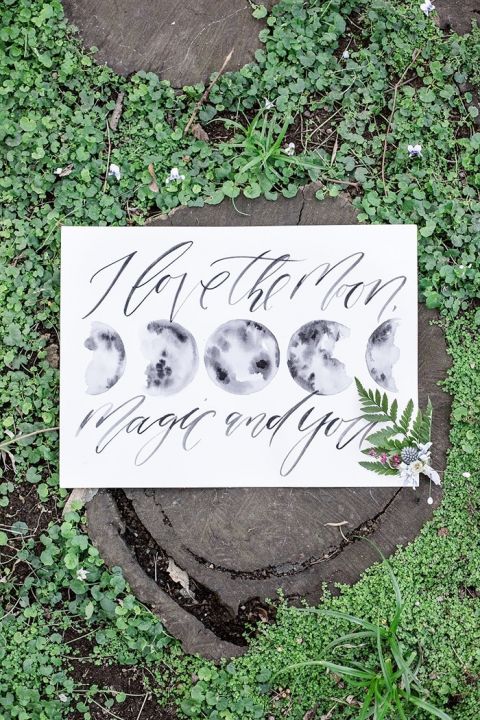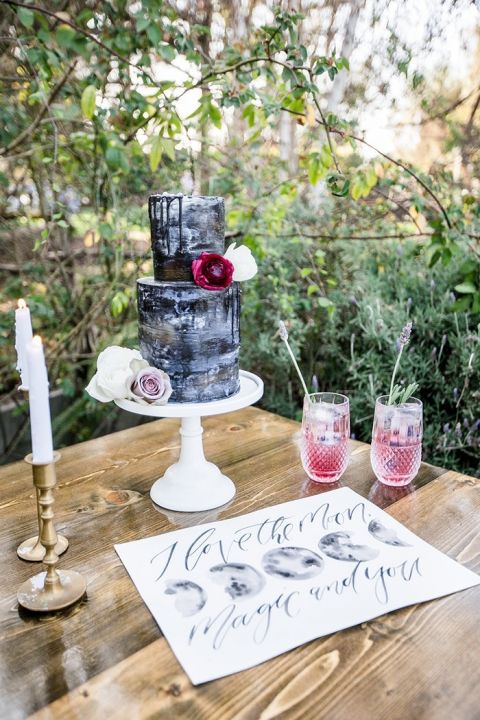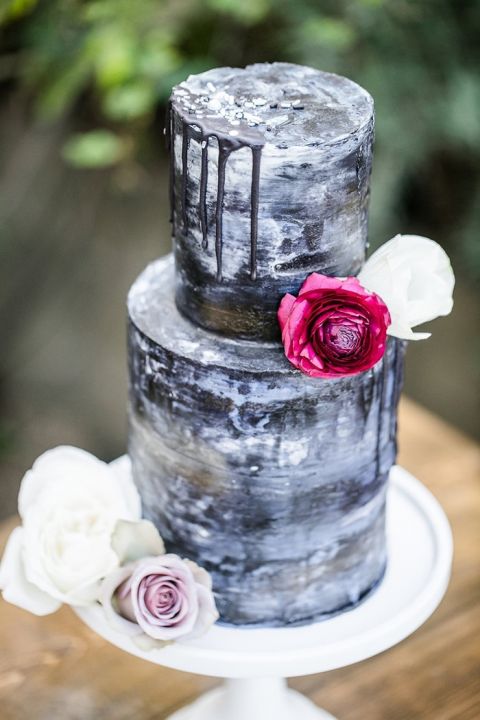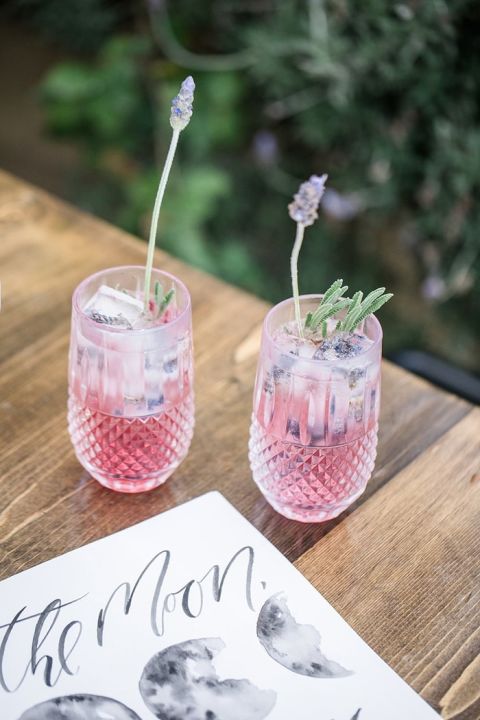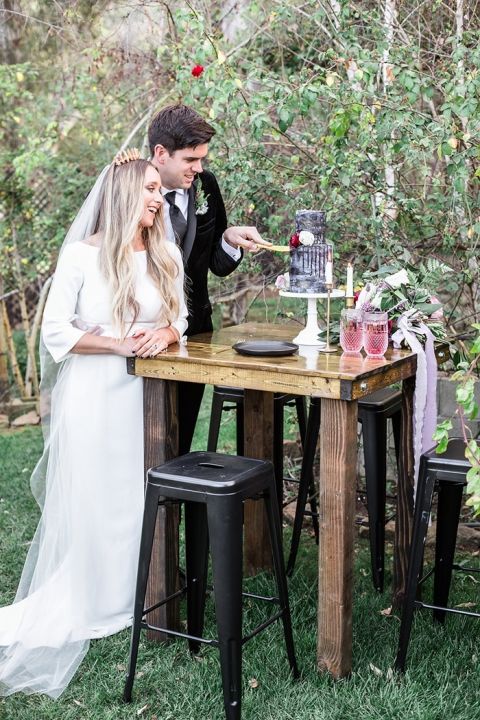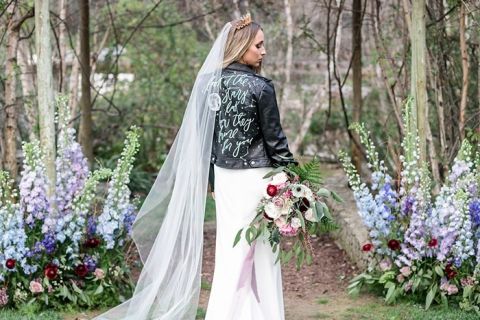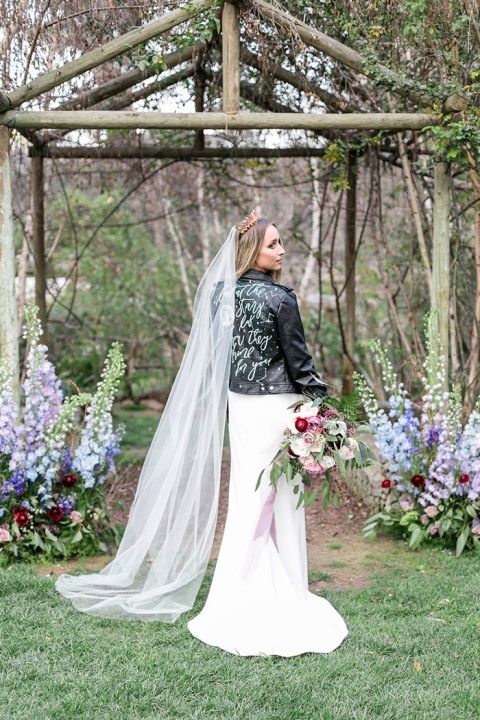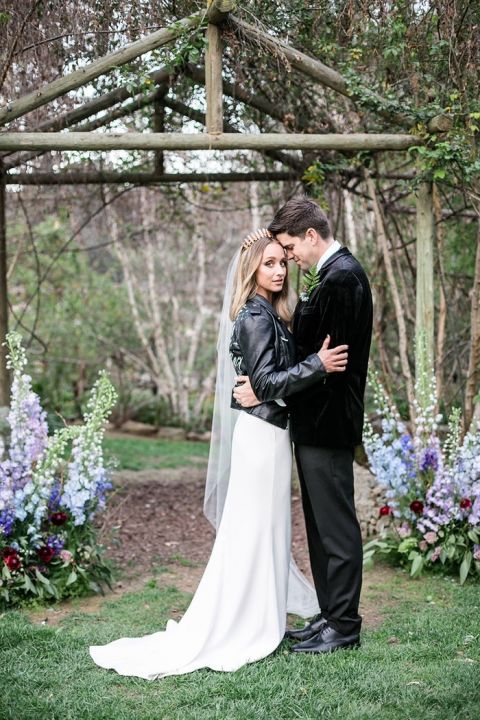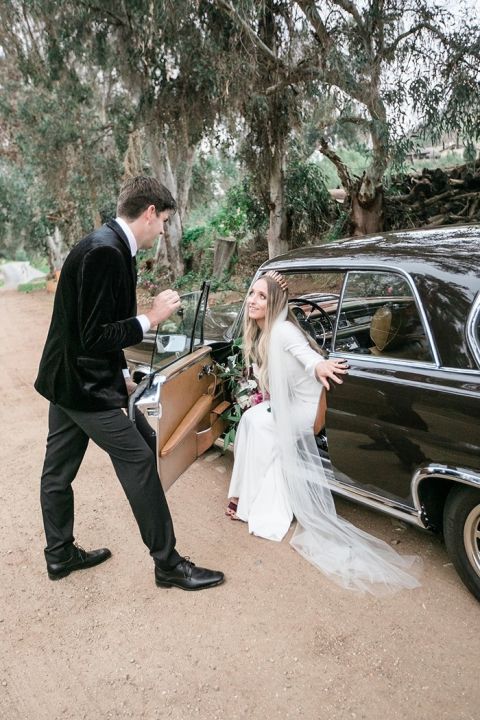 With inspiration stemming from the hand drawn tarot deck by The Wild Unknown, it comes as no surprise that this shoot celebrates both the elemental and the ethereal. Great Woodland Photography was drawn to create the perfect balance, light and dark colors, edgy and dreamy, to symbolize the magic that happens when two people feel their lives tip out of their control as they fall in love. The magic started with an astronomy themed invitation suite by Four Things Paper, combining moody watercolor prints and celestial star symbols to create an otherworldly introduction to the wedding day. The flowers by Urban Marigold Floral Design reflected the balance of light and dark with nebula-hued floral arrangements in red, blue, and purple softened by dreamy pastels. A crisp creme gown with three quarter sleeves gave the bride a perfectly mystical air, especially paired with a wild loose hairdo and peach quartz crystal crown that looked as though it came from Mother Nature's hand instead of Crowns and Wreaths. A black diamond engagement ring and opal halo bands from Marrow Fine Jewelry were a gorgeous match for this unconventional engagement! The groom offered the perfect balance in his black velvet tux, and Four Things Paper hand lettered a leather jacket to add a touch of edge to the bride's white ensemble.
The symbols continued into the reception space, where floral hoops hanging over the reception table symbolized the positive energy of two lives joining into one. Raw crystals, phases of the moon place cards, and a tarot deck scattered into a table runner added gorgeous visual interest and meaning to the tablescape with a blend of strong colors and earthy details. Sweet Emma Lou created a cake that recalled an stormy night sky, with touches of light and the glimmer of stars peeking through!
PHOTO CREDITS –
Photography by Great Woodland Photography | Wedding Venue: Quail Haven Farm | Wedding Planning by Events by Lift | Floral Design by Urban Marigold Floral Design | Wedding Cake by Sweet Emma Lou | Wedding Dress from BHLDN | Bride's Shoes from Splendid LA | Veil from BHLDN | Bridal Headpiece from Crowns and Wreaths | Wedding Ring from Marrow Fine Jewelry | Beauty Services by Elwynn + Cass | Groom's Suit and Shoes from Friar Tux | Event Rentals from Cedar and Pine | Tableware from Events by Lift | Place Cards from The Wild Unknown | Stationery Design and Lettered Jacket by Four Things Paper | Vintage Car Rental from Old-timers Classic Cars | Submitted via Matchology
Moody Magic Wedding Inspo Balancing Dark and Light