Bold colors, mixed prints – today's modern preppy wedding inspiration definitely ticks all of my boxes when it comes to favored design elements! The crisp palette of black and white keeps mixed patterns feeling unified, while pops of gold and emerald add dynamic color!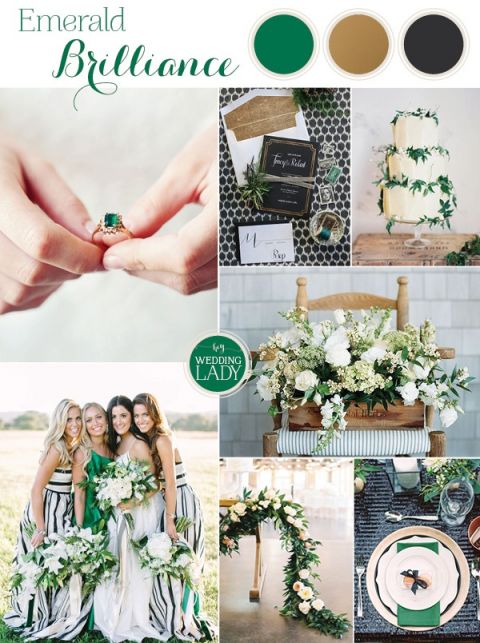 Stripes of any kind carry an inherently preppy quality, but varying the width of the stripe and pairing the graphic print with a flowy maxi dress silhouette adds a relaxed vibe! To continue that trend, hand-tied florals in fresh green and white contribute to the laid back, country feel without distracting from the modern styling.
PHOTO GALLERY –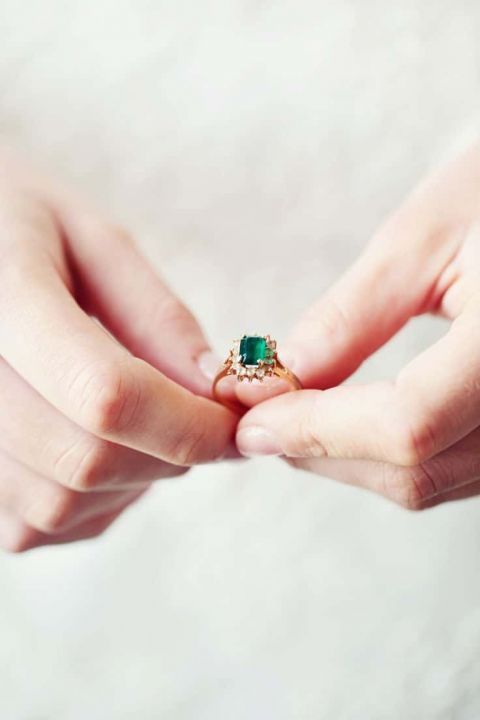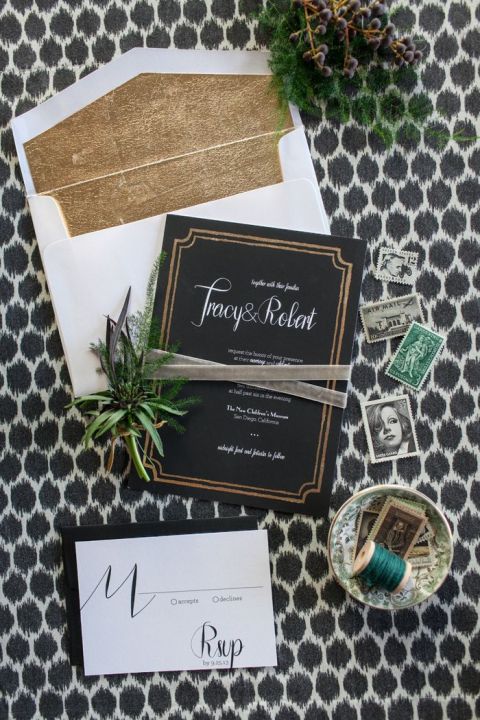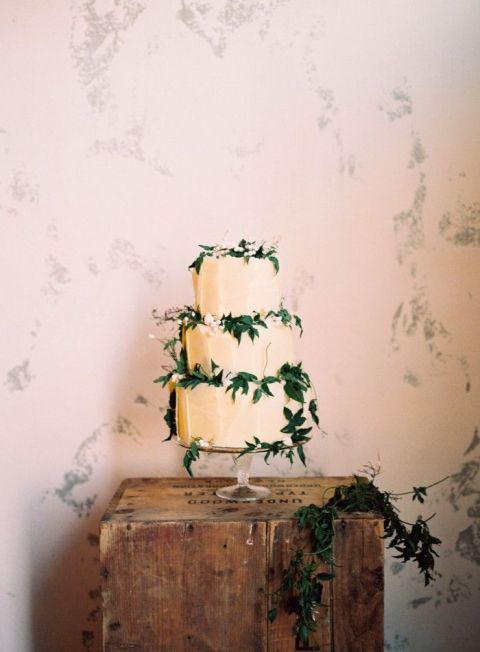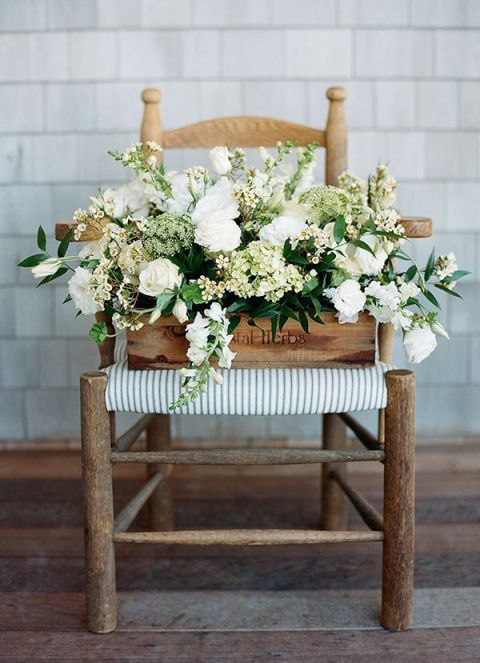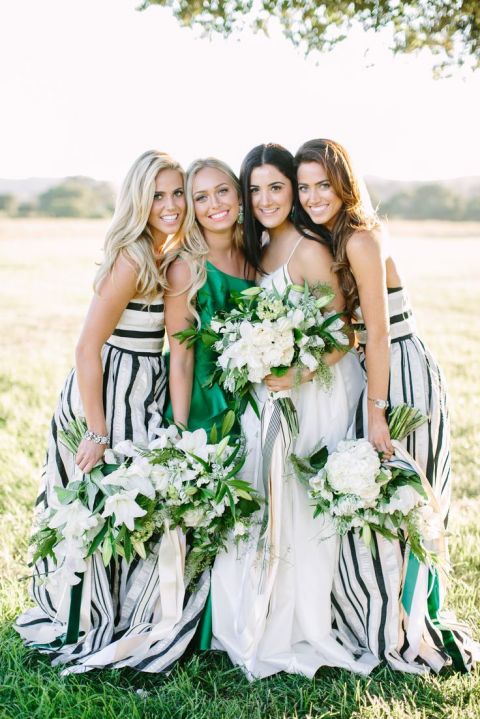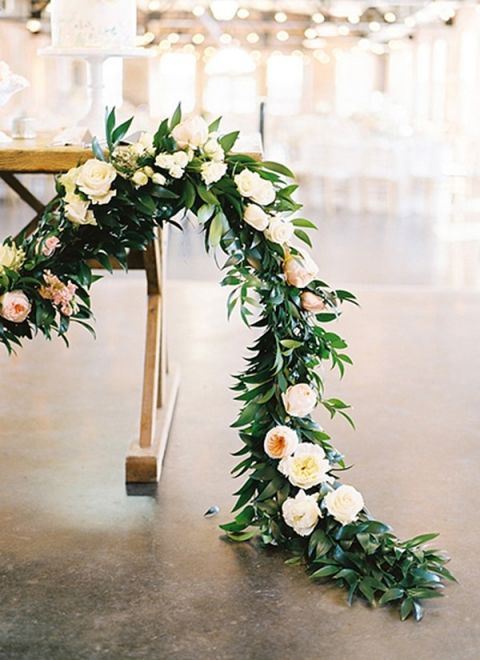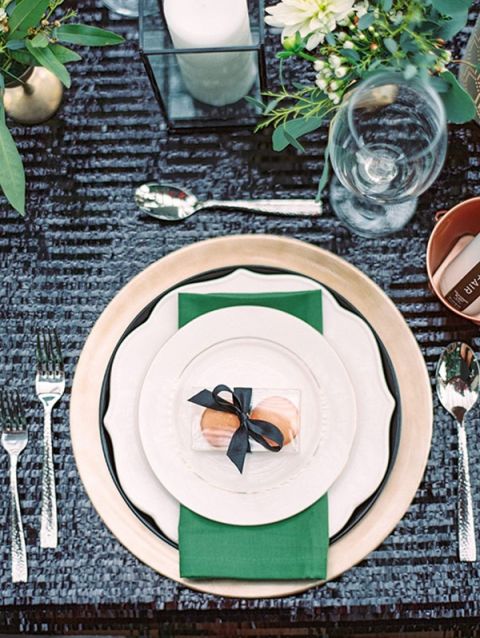 Modern Preppy Wedding in Black, Gold, and Emerald with Mixed Prints!