It's hard to believe that 2015 is over, but what an incredible year it's been! This has been a major year of transition and I've taken a lot of huge steps that will ensure a truly fabulous 2016 for Hey Wedding Lady!
I could not be more proud to call myself a member of the recently launched Aisle Society! My network of wedding bloggers started chatting about creating our own hub of wedding inspiration in May of this year, and we've already come so far in such a short time! From the formal launch party during Bridal Market in October to the regional parties we've been holding across the country – I planned our SF Bay Area soiree! – to the upcoming Aisle Society summit in the Bahamas, we're fast becoming a household name in wedding circles!
I had the pleasure of attending a number of styling and design workshops taught in the Bay Area, giving me the chance to learn from some of the best and to meet some amazingly talented pros in my area! It was so much fun to get out from behind the computer and get hands on with flowers and details, and I can't wait to use those skills for lots of styling projects in the new year!
One of the highlights of the year was my time at Oh So Inspired, an amazing styling and creative workshop in the heart of wine country. Every single aspect of this incredible workshop was styled to a T, and it was such a delight to see my 'Inspiration to Reality' concept come to life for the final styling challenge!
A photo posted by Jeff Brummett. Photographer. (@jeffbrummettvisuals) on
I got the chance to put some of my newly acquired styling skills to work with several shoots that will be debuted in 2016! Getting to create a shoot from concept to reality was an amazing experience, and gave me tons of respect for the submissions I receive everyday. I can't wait to share the inspiration that I got the chance to create with some of the most talented wedding pros I've ever met!
2015 was just the tip of the iceberg when it comes to my aspirations for Hey Wedding Lady and my new collaborations, and I am so excited to continue that momentum into the New Year and far beyond! I want to give special thanks to all of the wedding professionals whose work has graced these pages, as well as everyone who has read, shared, commented, and more! Cheers to a wonderful year ahead!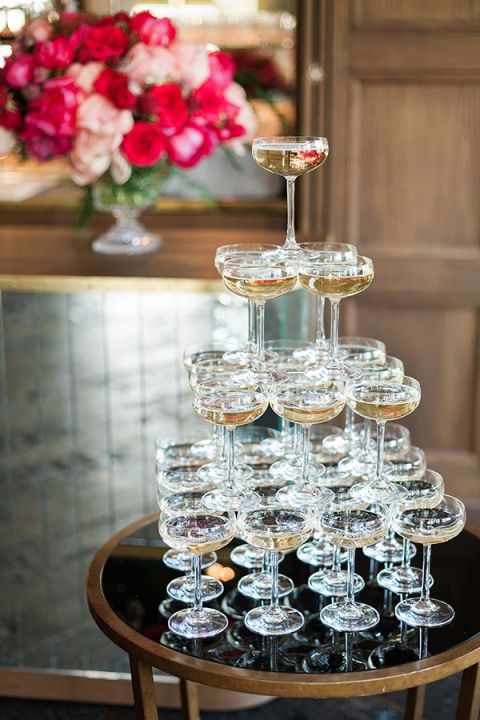 Photography by Ashley Ludaescher Photography, Styling by by Love Circus
From Rose Gold and Peony – A Modern Metallic Wedding Shoot
Happy New Year and Cheers to a Fabulous 2016!