Missing the adventure of travel, the romance of a destination wedding, and the pull of wanderlust? Ashley Noelle Edwards has the perfect solution when we're stuck at home, bringing the magic of a Scottish highlands elopement to the hills of the Bay Area! Fog sweeping in over the Marin headlands created the perfect atmosphere for this Scottish-inspired couples' session, offering married couple Marisa Perel-Craigmyle & George Craigmyle a dreamy anniversary shoot that celebrated their love and the groom's Scottish heritage!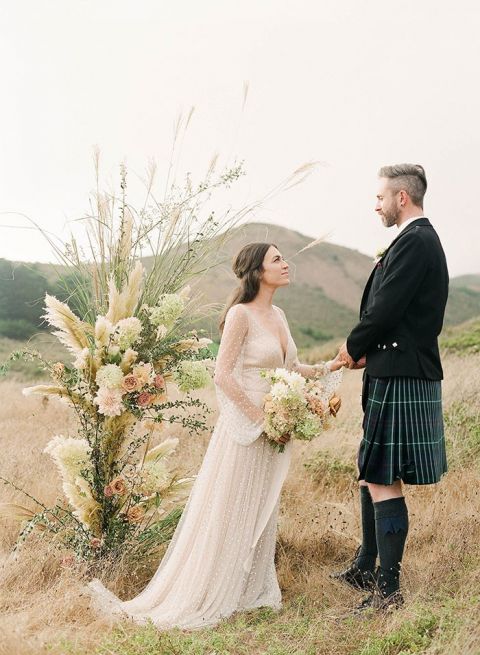 Bay Area Hills stood in for a Scottish Highlands Elopement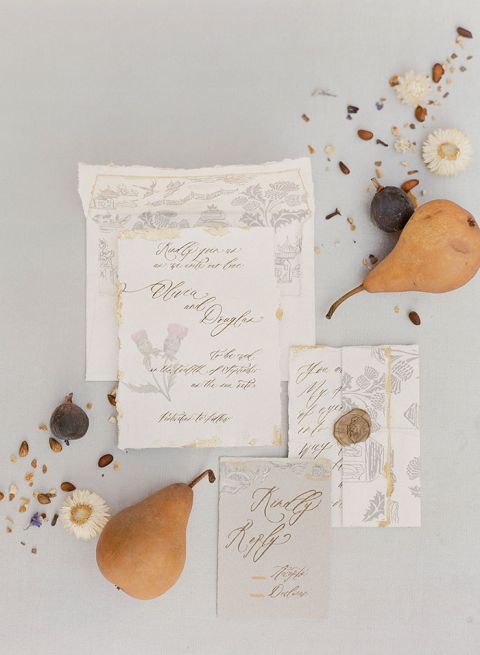 Meilifluous Calligraphy designed the stationery details for this shoot with a highlands elopement in mind – the purple thistle is the national flower of Scotland, tying in the groom's heritage and the symbols of bravery, devotion, durability, and determination – perfect for a union!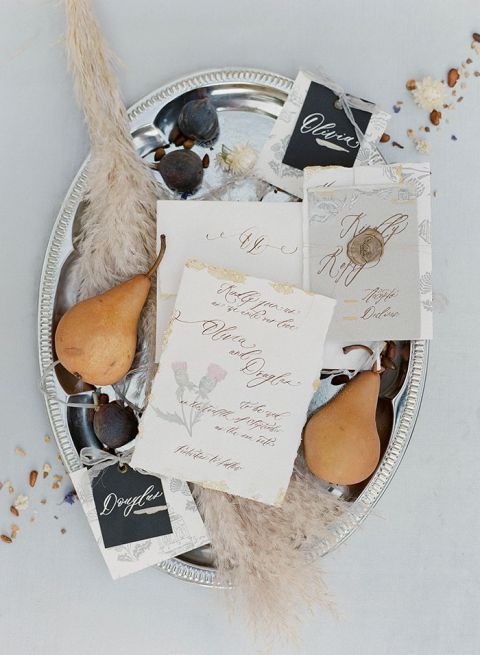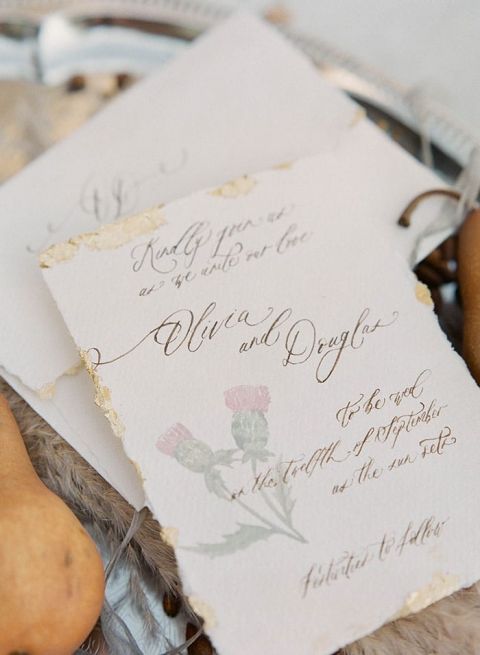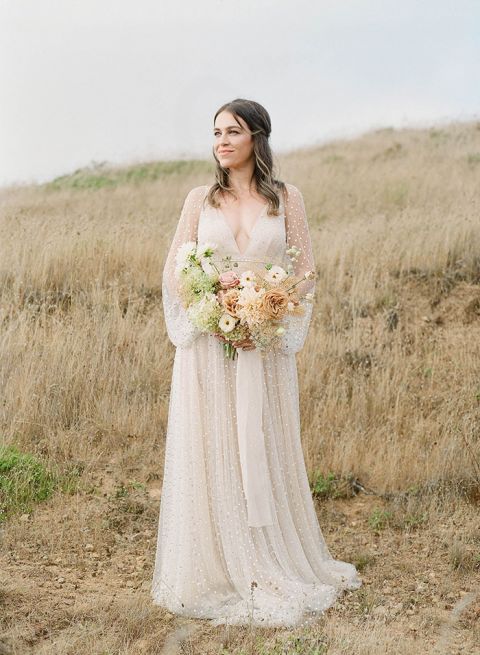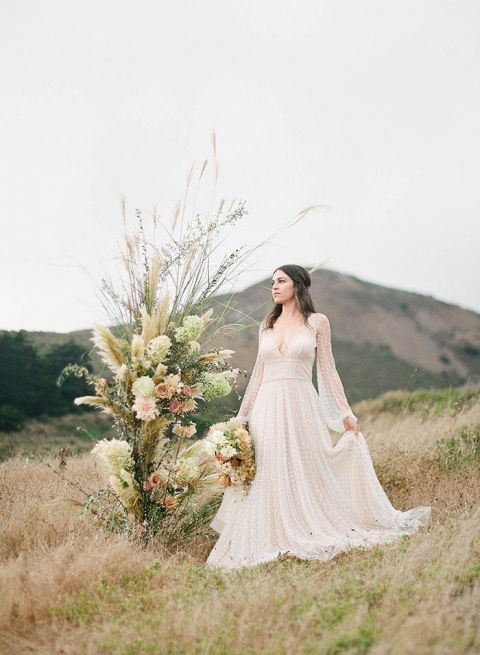 Bride Marisa Perel is a hair stylist and makeup artist in San Francisco, so she styled herself for these stunning anniversary portraits! She created a half-up hairstyle with soft waves that perfectly served the romance of a highlands elopement while standing up to the dense fog that pours in over the hills.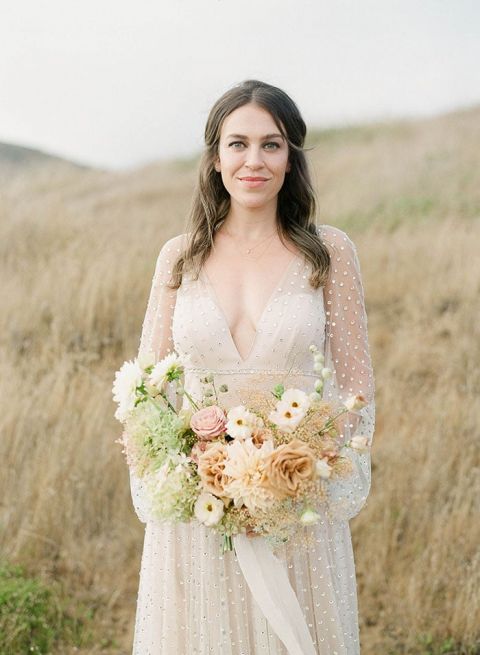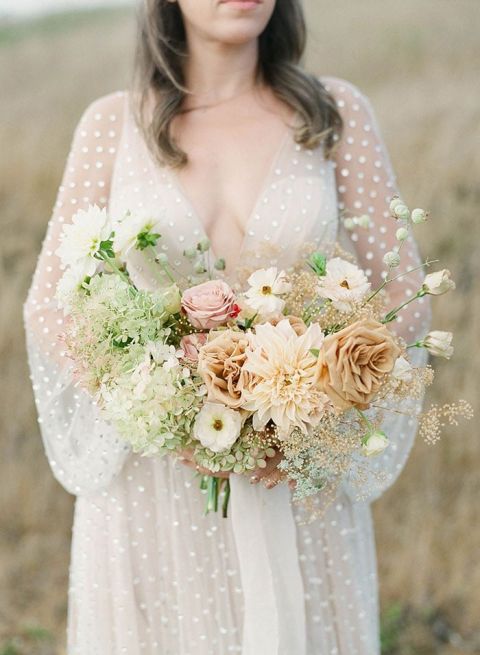 The couple evoked the perfect winter style for their highland elopement shoot! It was a snap for the groom, who wore his own wedding day attire in his family's traditional tartan. For the bride, a sheer bishop sleeve Willowby by Watters dress from a Bay Area BHLDN added vintage romance with a hint of sparkle from the sparkling stones sewn into champagne tulle. The neutral elopement dress added stunning flow and movement, sparkling in the enveloping gray light of the headlands.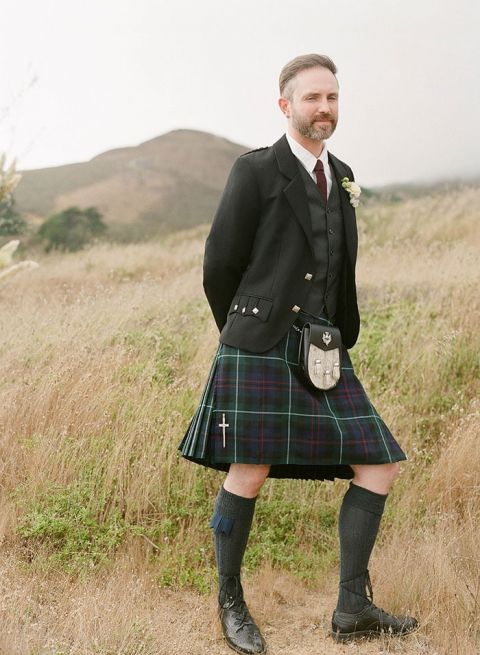 Mignon Floral Co. drew inspiration from the hills overlooking the bay and their similarity to the Scottish Highlands to create beautiful flowers that looked as though they could have grown from the landscape. For the highlands elopement ceremony, a free-standing quarter-moon flower arbor combined foraged coastal grasses, pampas grass, and neutral flowers for a stunning focal point against the mist-swept hills.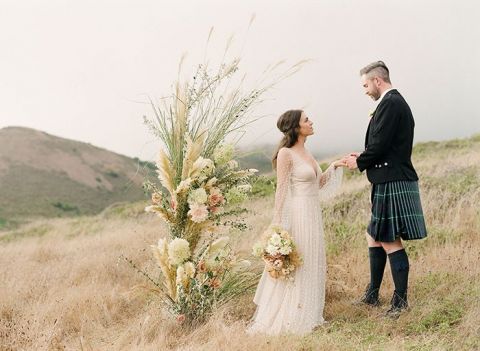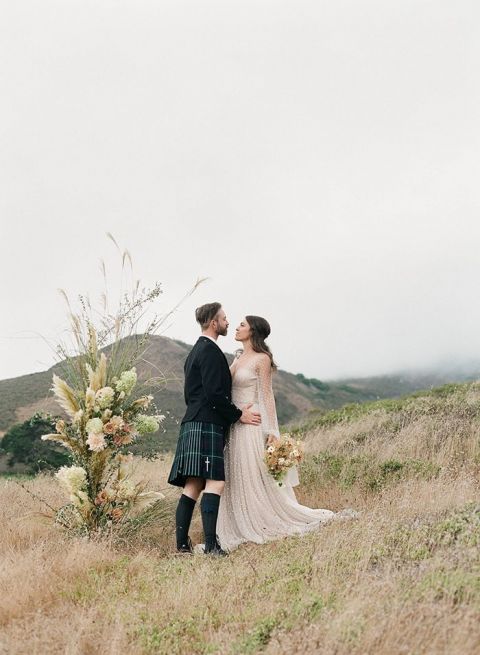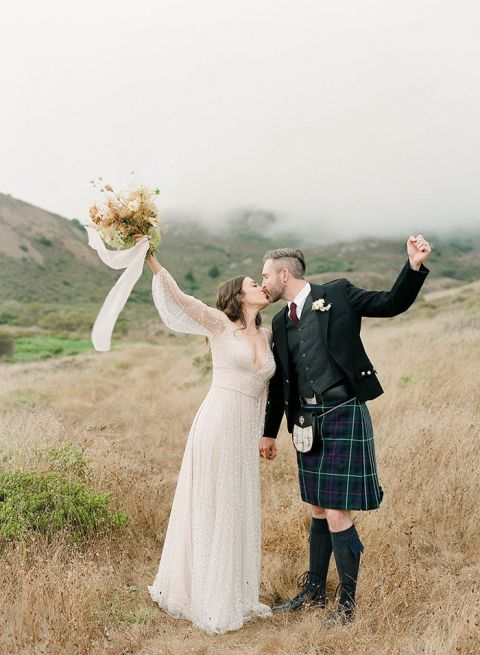 How cute is this Scottish Terrier! Ashley Noelle Edwards' Terrier 'Dubsy' brought in some charm and cuteness for this highlands elopement shoot!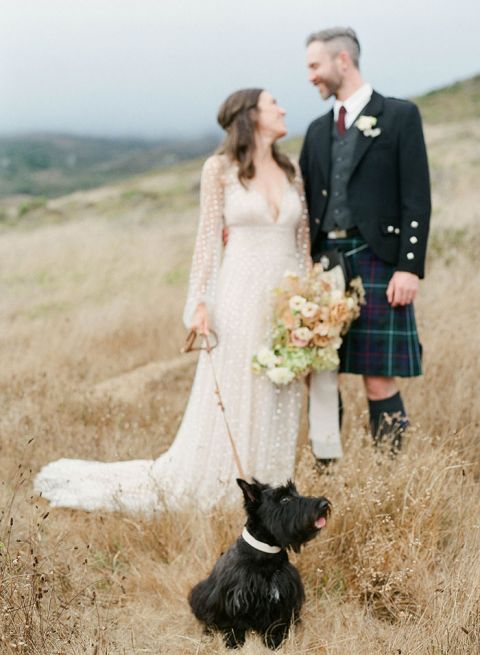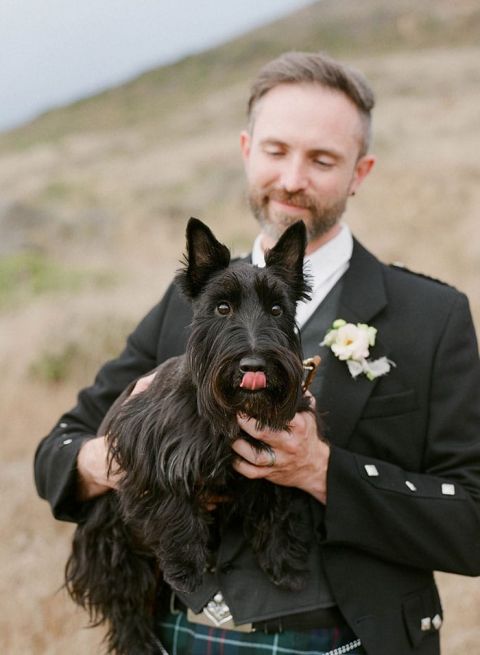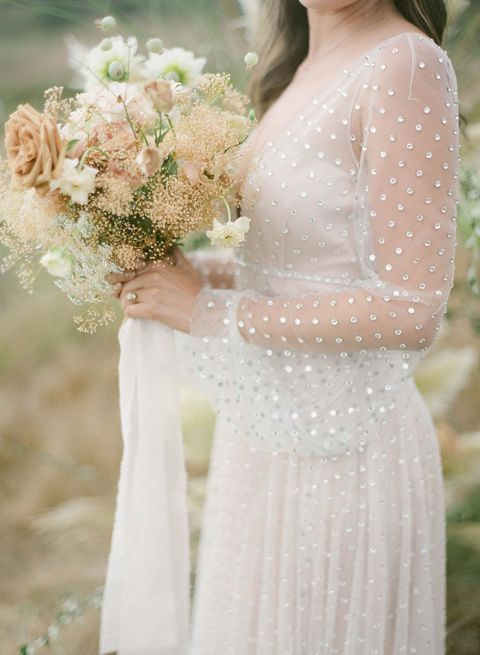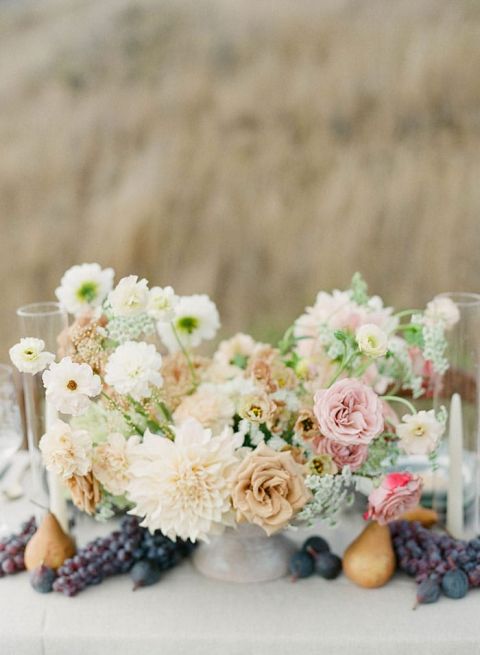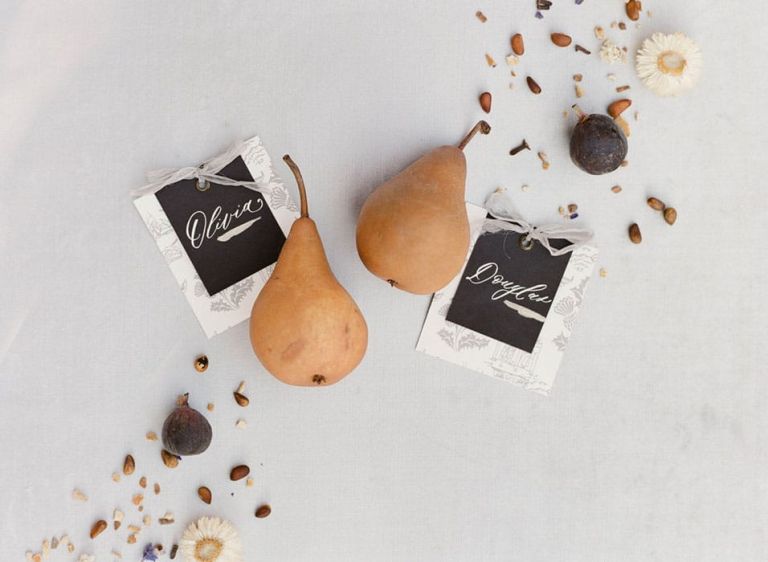 This sweet table for two was beautifully styled with an organic flower arrangement and a still-life inspired display of winter fruit. Pears, figs, and grapes added a scatter of jewel like color to the natural gray table cloth.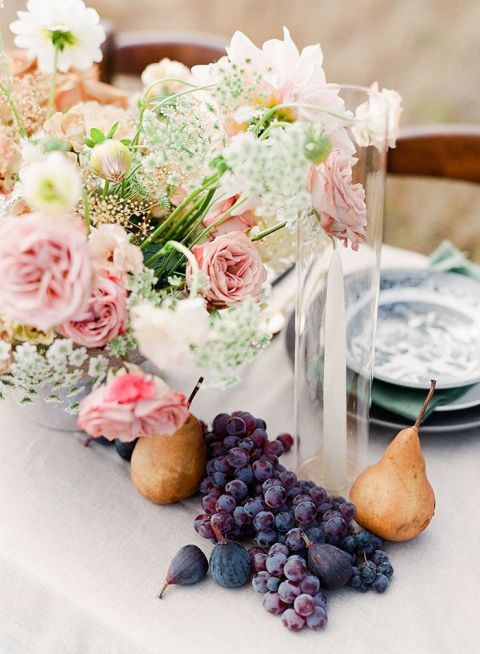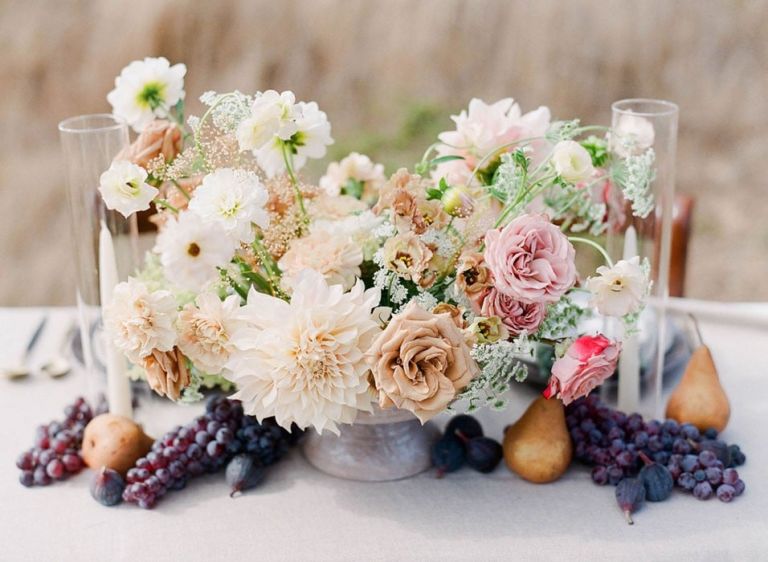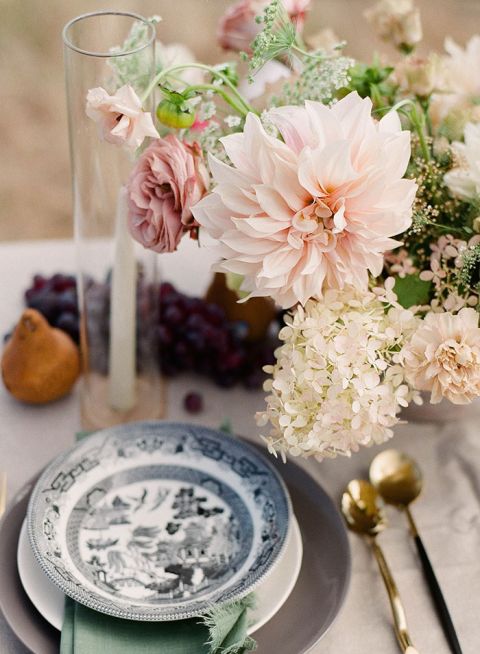 A combination of patterned china and earthenware plates added beautiful texture to the tabletop decor, with matte gold flatware for a metallic shine. Toffee roses and Queen Anne's Lace were a beautiful addition to the floral centerpieces, and both plates had a traditional Scottish shortbread cookie as a favor and dessert!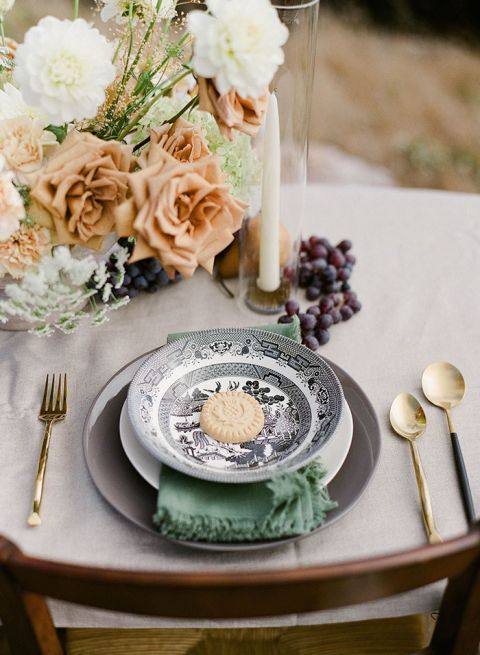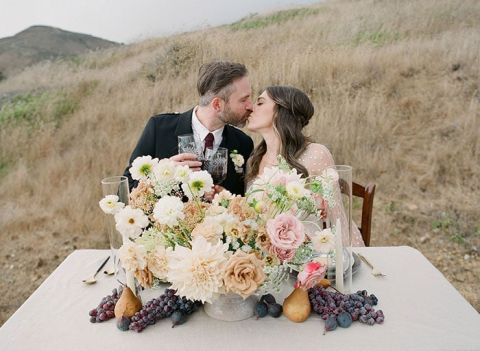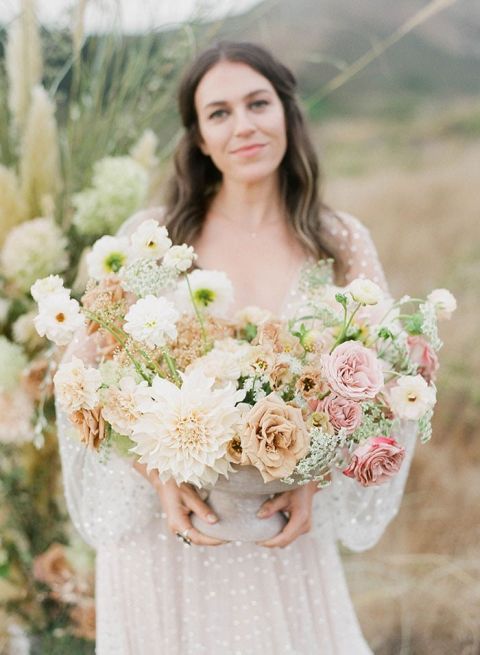 Sparkling dresses always look so magical in film wedding photos!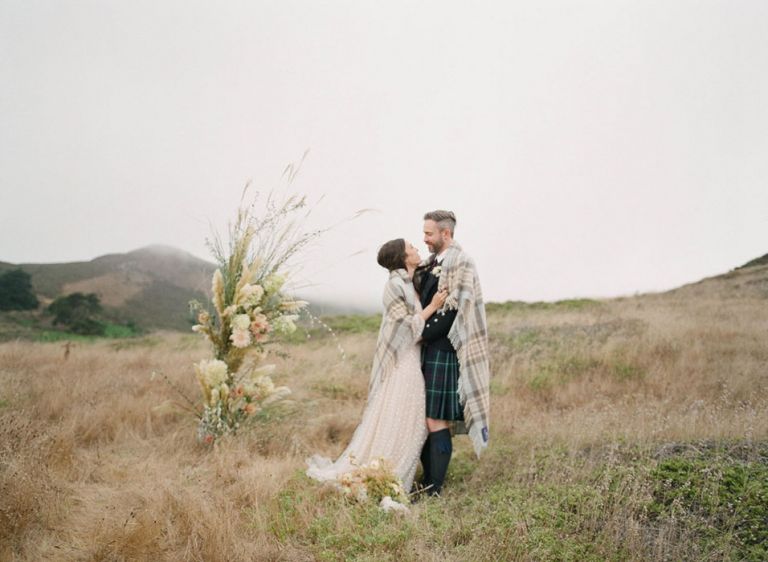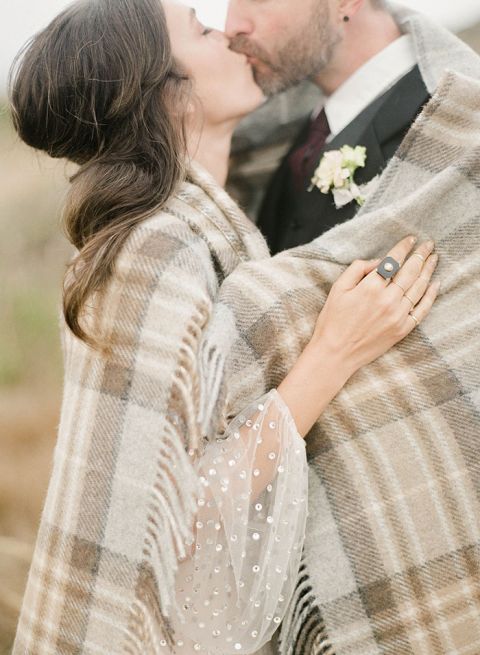 Time to cozy up with the one you love! A taupe plaid blanket made for a snuggly wrap for two in this chilly highlands elopement shoot! Adding a wrap made for romantic photos and gave this sweet and minimalist couple's session an added detail that this editor loves!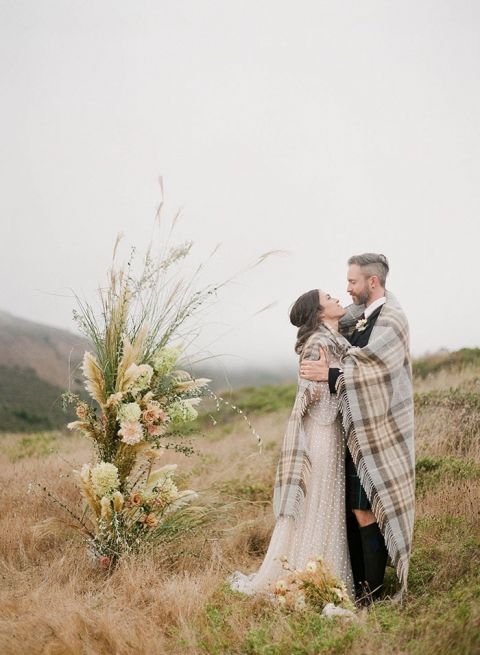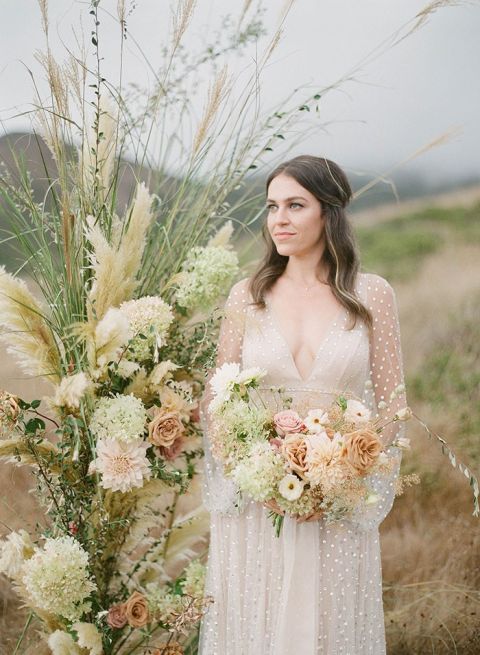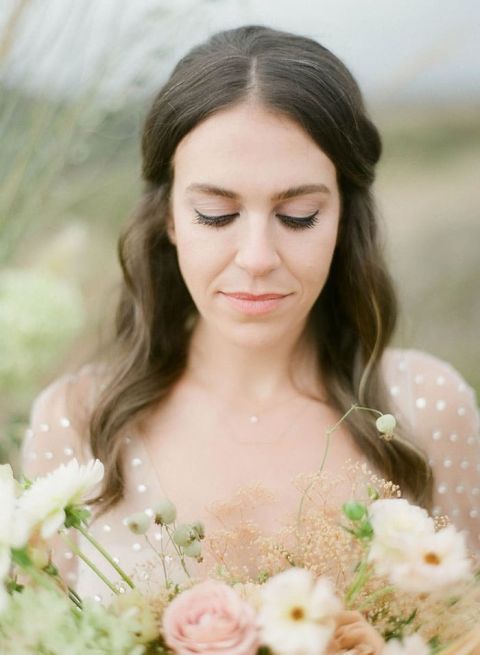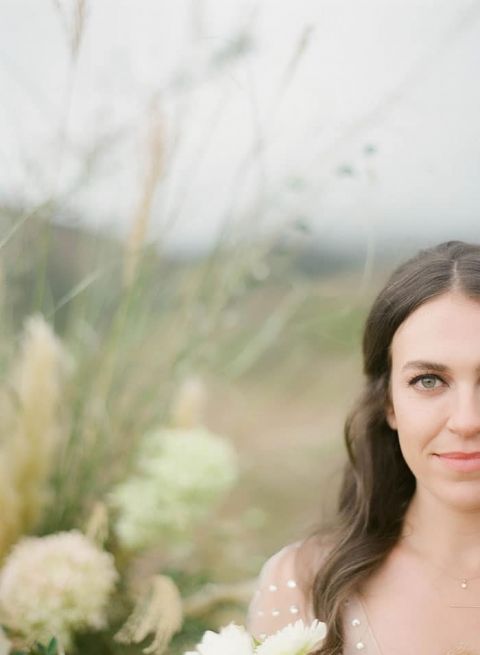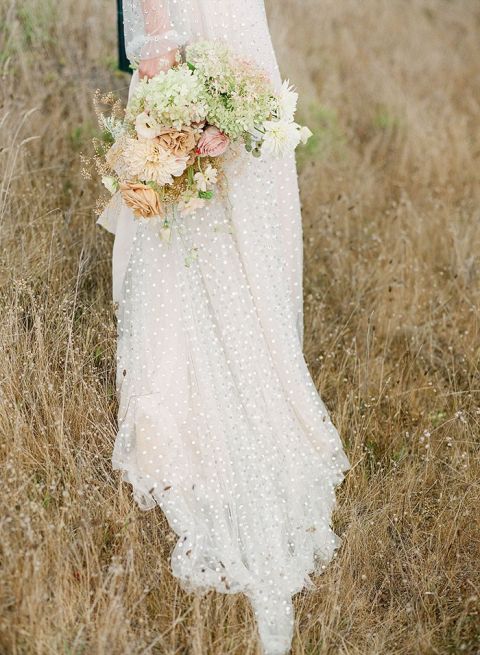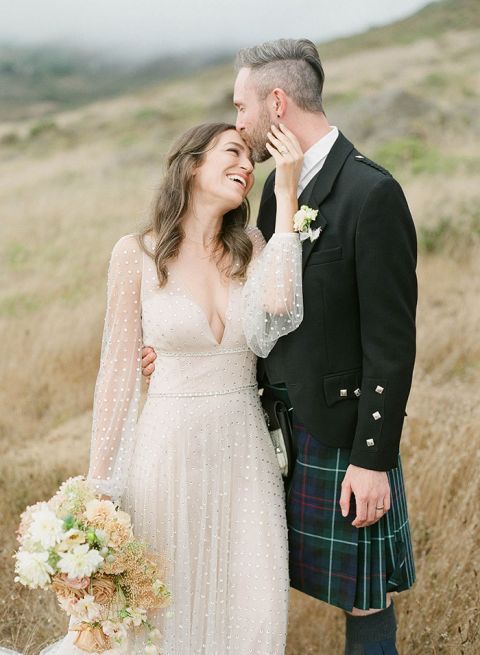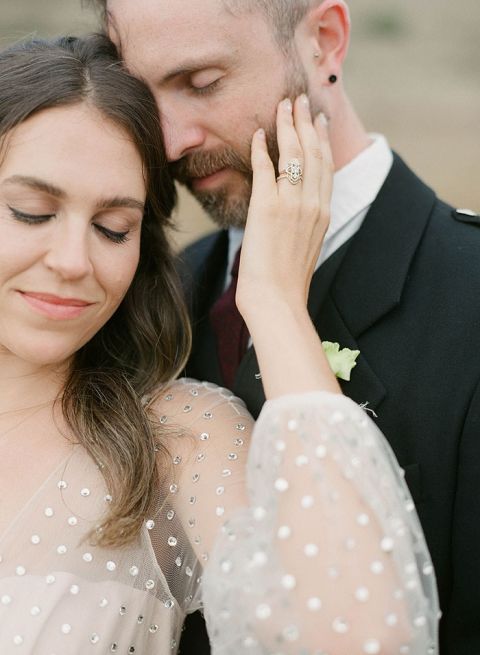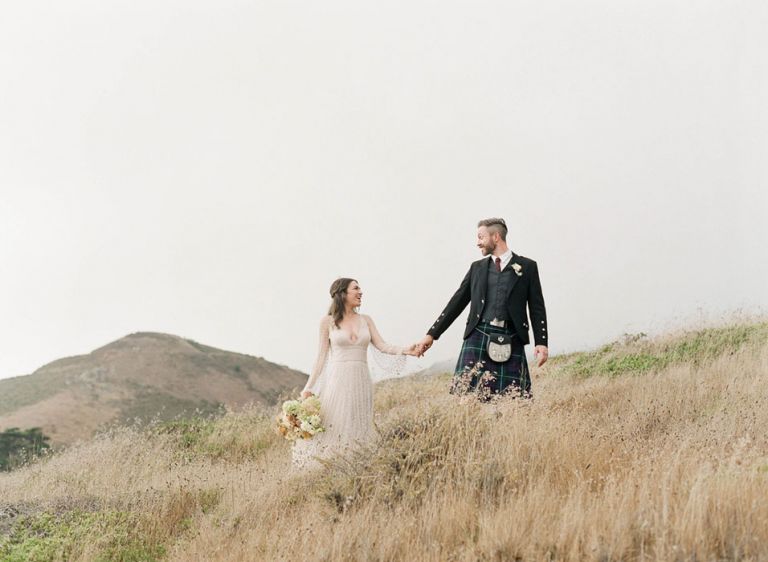 WEDDING VENDORS –
Photographer: Ashley Noelle Edwards
Hair Stylist and Makeup Artist: Marisa Perel
Gown: BHLDN
Florist: Mignon Floral Co.
Calligraphy: Meilifluous Calligraphy
Couple: Marisa Perel-Craigmyle & George Craigmyle