Witness Sleeping Beauty's prince breaking the spell in this breathtaking fairy tale shoot from Elena Pavlova Photography and High Emotion Weddings! The medieval Bran Castle in Transylvania became the setting for this fantasy come to life, with all of the romance a princess bride could want!
Breaking the Spell – A Fine Art Fairy Tale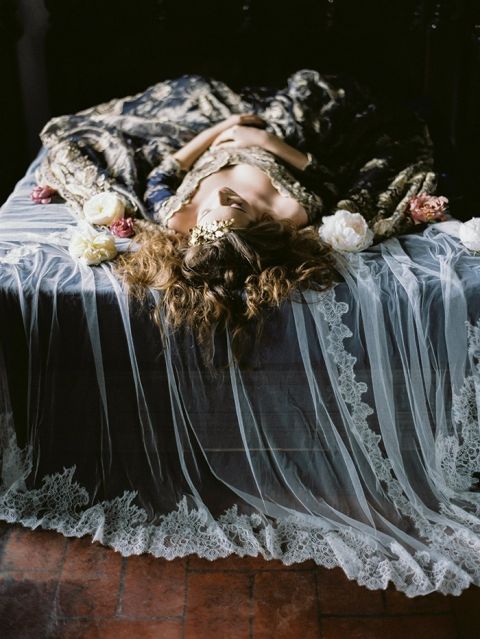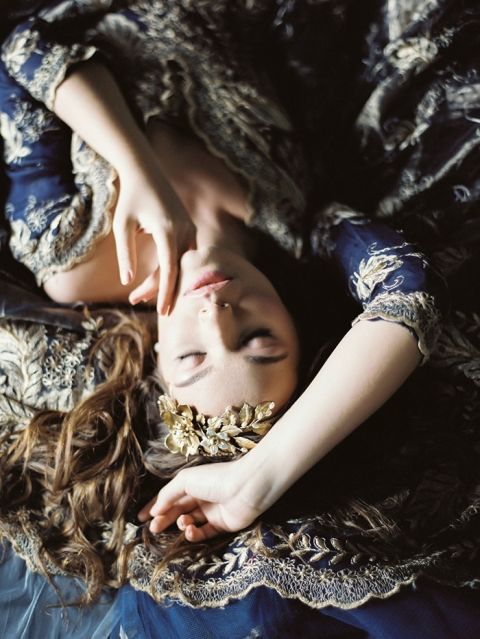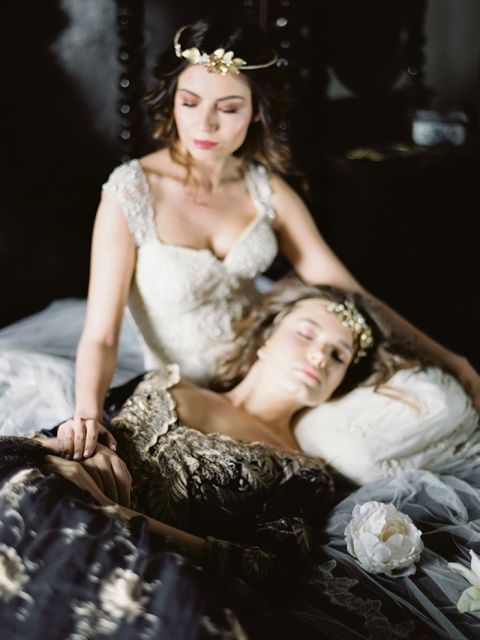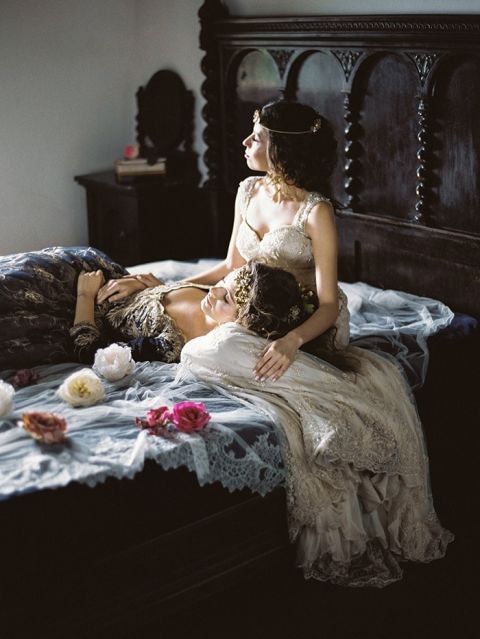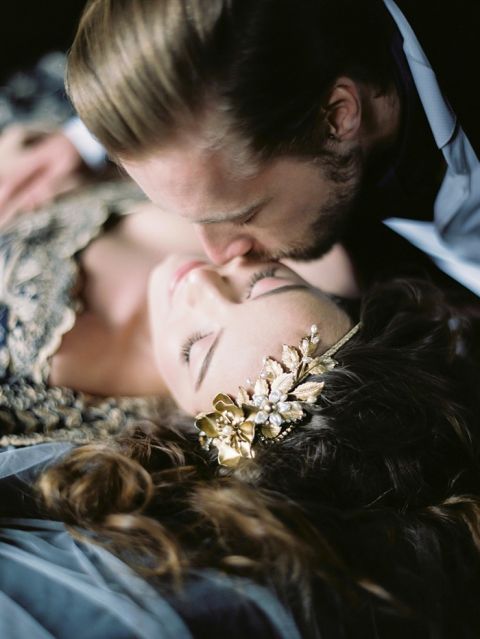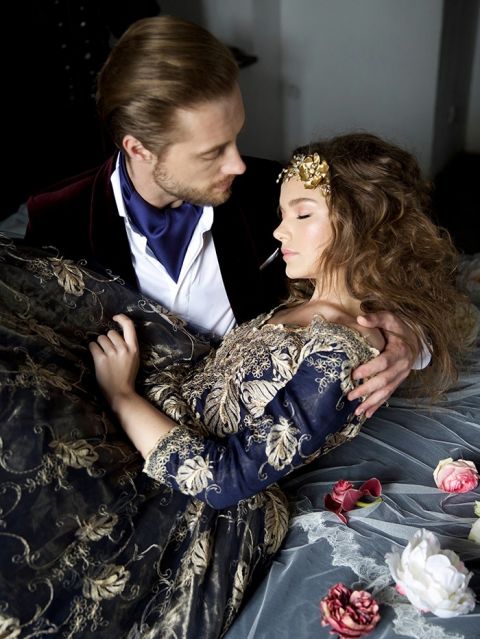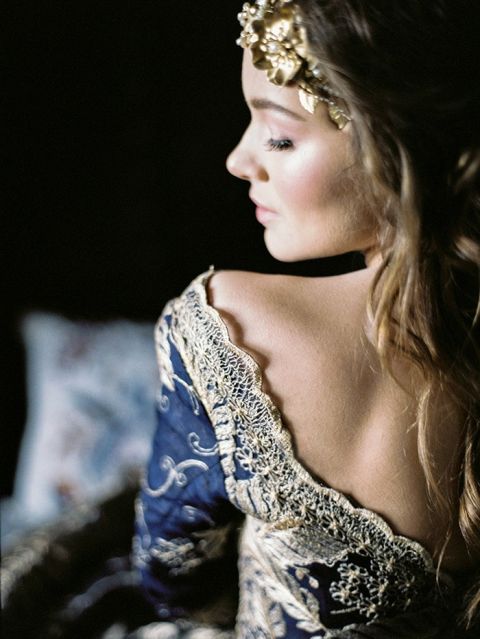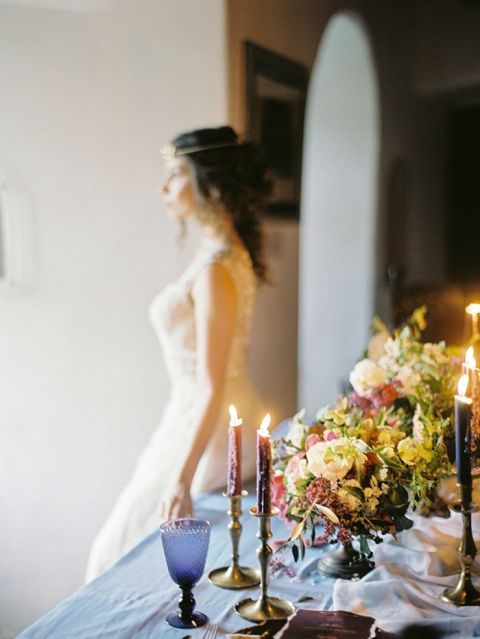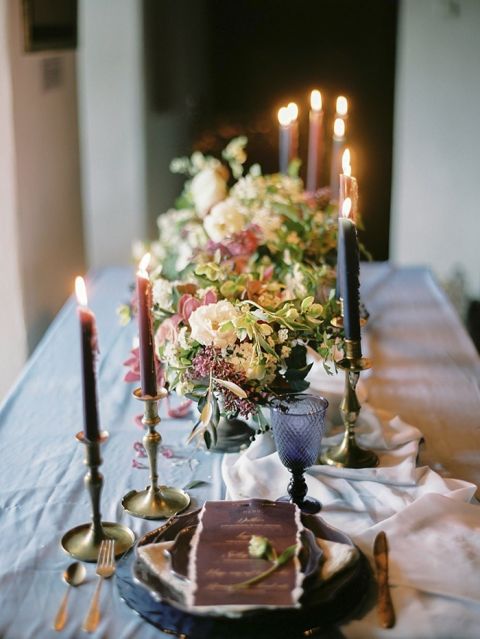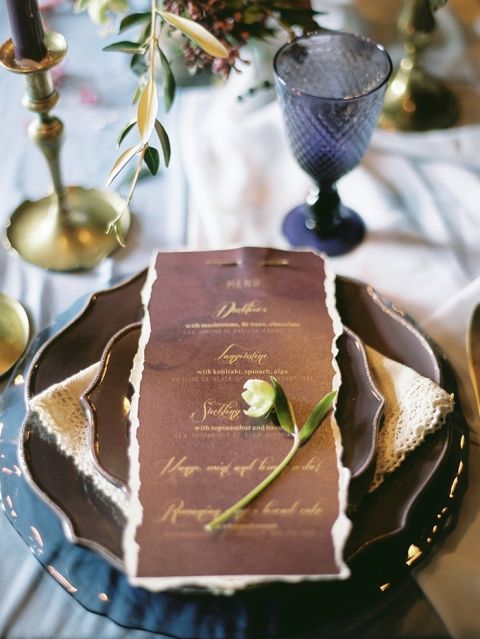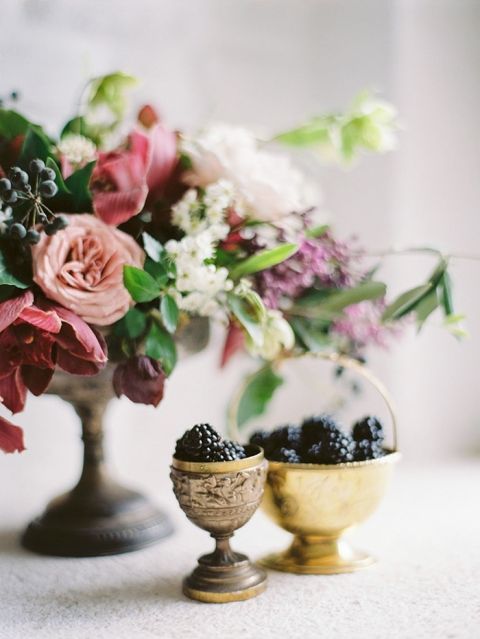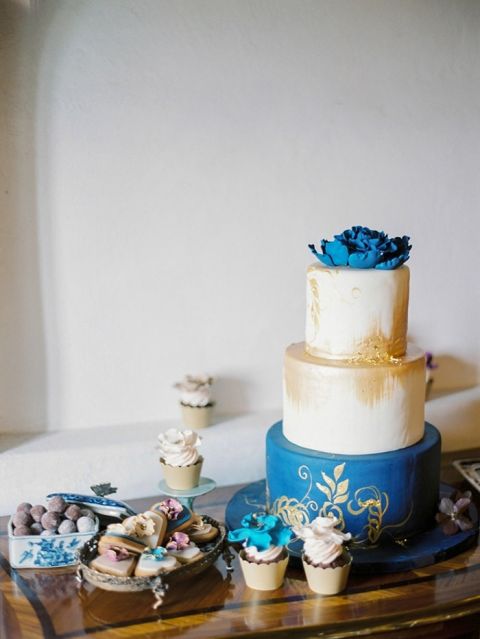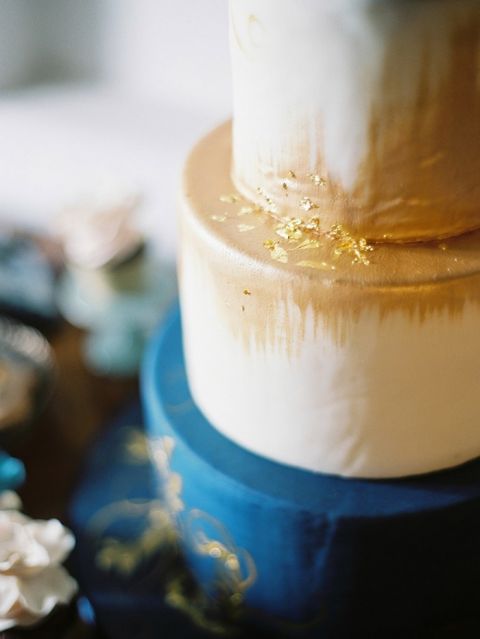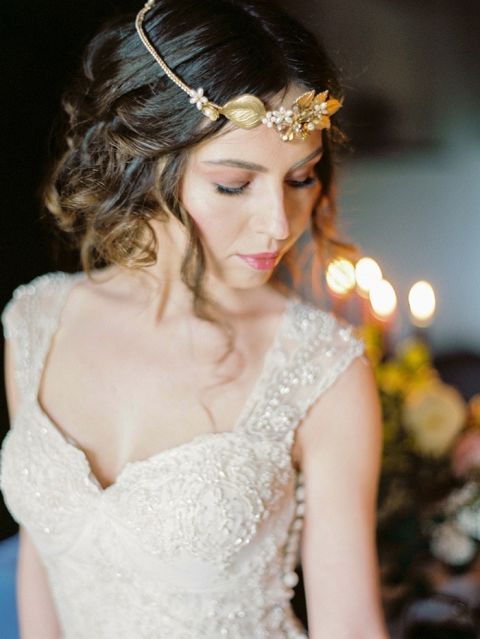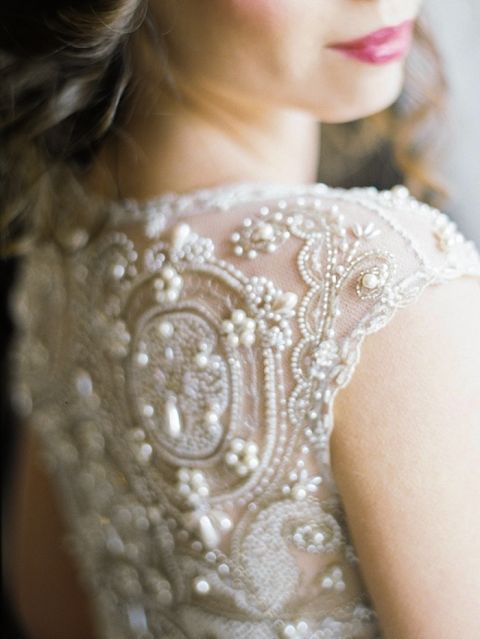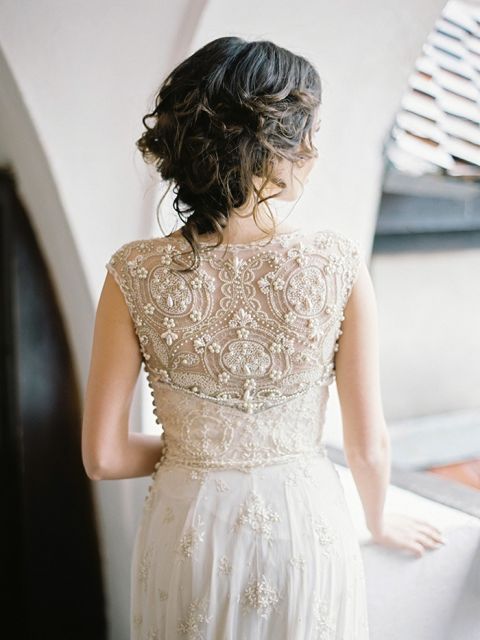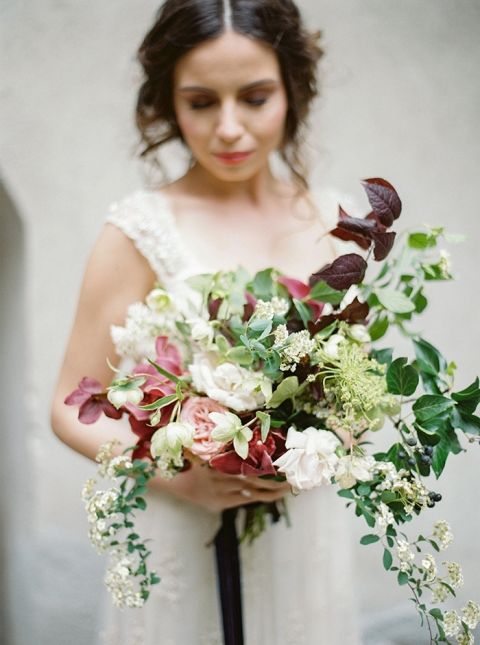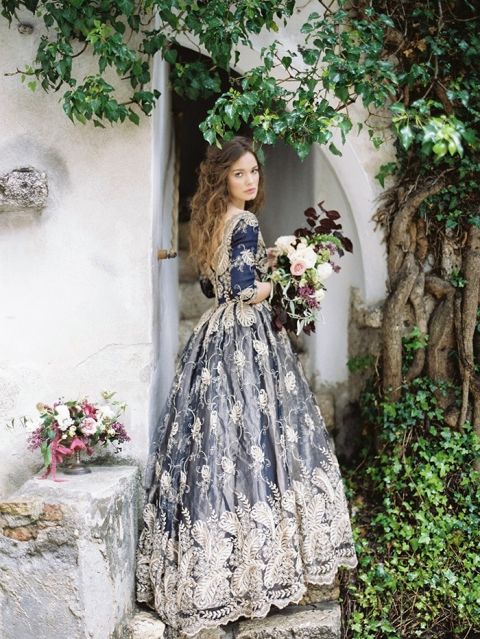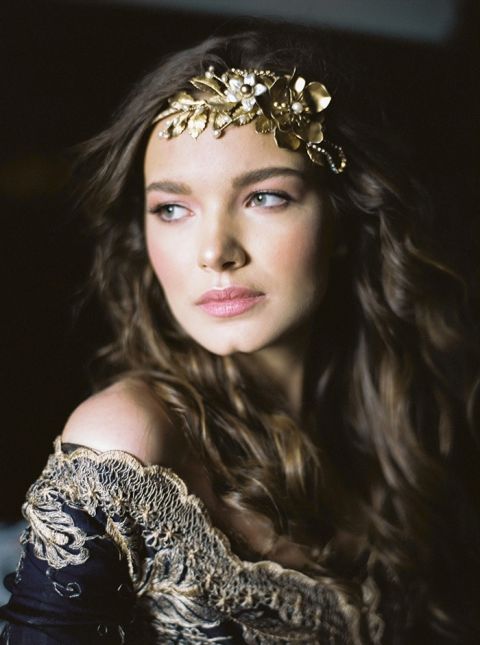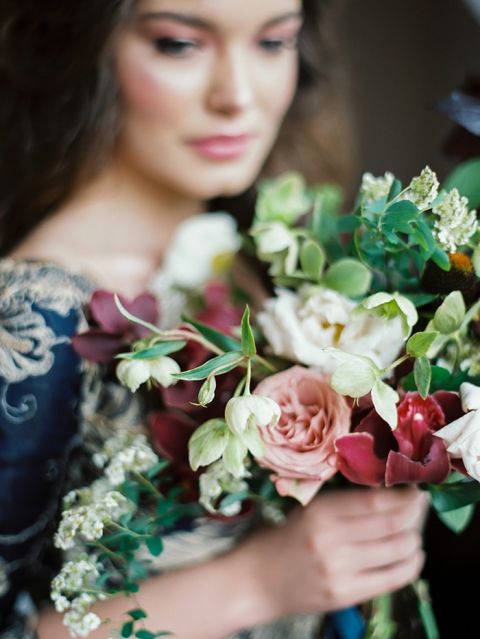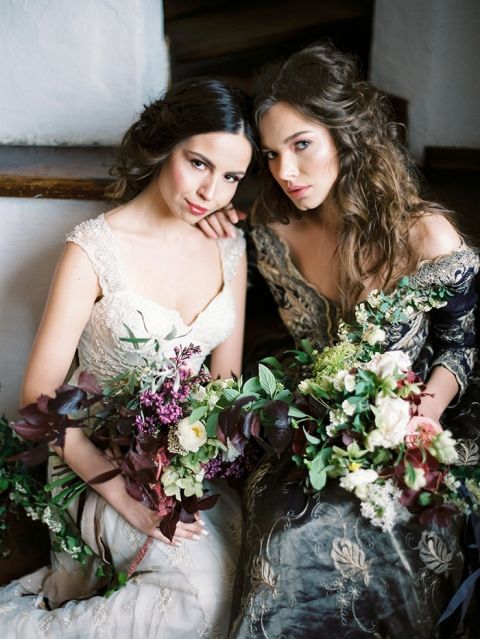 She was beautiful, like the shadow of a thought.

Among waters, only she was earth.

(Praise, Nichita Stănescu)
The beautiful inspiration in this fairy tale bridal shoot looks as if it were taken straight from an oil painting. Designer and producer High Emotion Weddings teamed up with stylist Cup of Roses to create an opulent and enchanting shoot to showcase the magic of Romania. In a high tower of the medieval fortress known as 'Dracula's Castle', Princess Aurora dreamt of her prince in her magic sleep. Guarded by her heavenly fairy godmother, she slumbers in a sumptuous gown of midnight blue tulle overlaid with gold lace by Joanne Fleming Design. A coronet of golden leaves signifies her royal status, echoing the flowers scattered around her enchanted bower.
The castle comes back to life when her prince arrives to wake her with true love's kiss, light spilling through darkened halls, candles coming to light, and flowers blooming. A palette of purple and blue suits the regal styling of the shoot, with a grand Kings table set with midnight blue place settings and plum purple flowers. Gilded invitations from Eden Paperie summon royal guests, along with a display of fairy tale sweets in royal blue and gold. The princess and her fairy godmother carry bouquets of trailing summer flowers to add an earthy elegance to the medieval surroundings.
PHOTO CREDITS –
Breaking the Spell – A Fine Art Fairy Tale