Halloween is nearly here and now is the time to celebrate with bold color combinations! Today's chic Halloween wedding inspiration offers up a timeless holiday palette and a rich and romantic blend of the classic October black and gold with rich berry tones.
Black, Gold, and Orange
First up is a softened version of a Halloween classic, black and gold with strong touches of pumpkin orange. Stripes and sequins add a little glamour to a simple palette, with detailed lace for a glamorous gothic touch!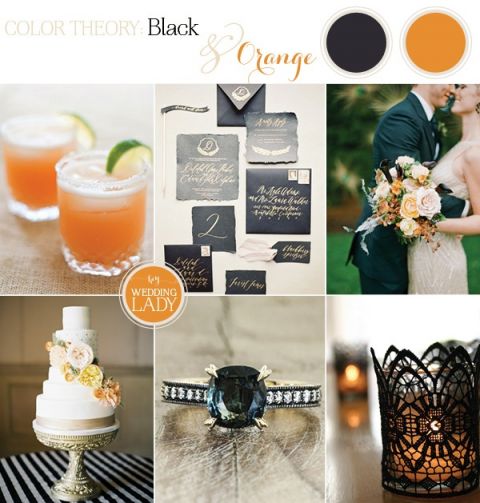 PHOTO CREDITS –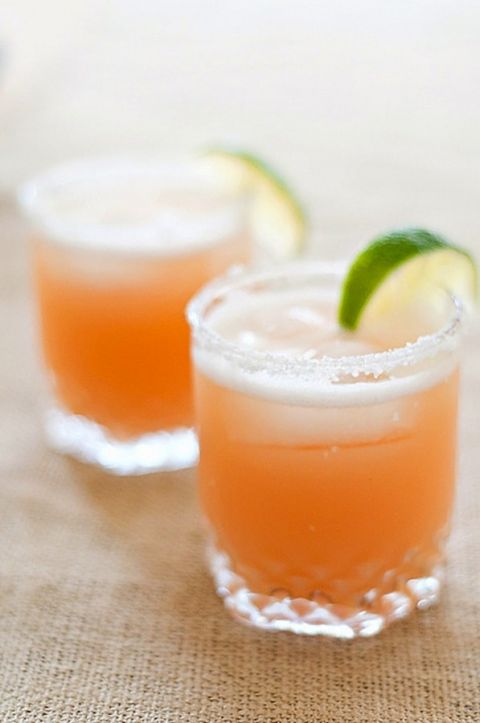 Grapefruit Margaritas via Style Me Pretty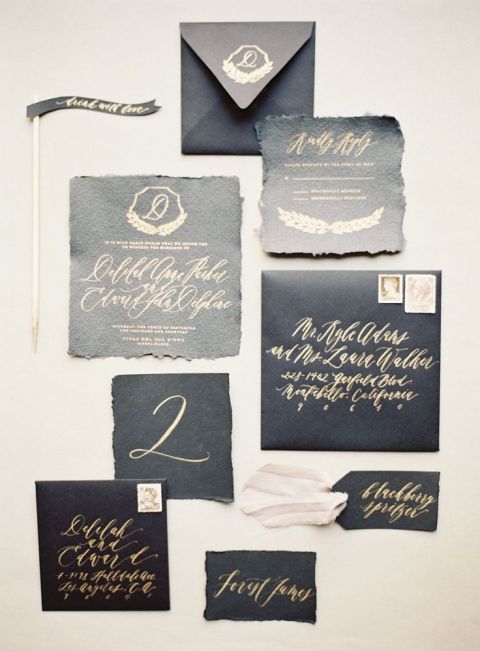 Black and Gold Calligraphy Invitation
Photography by Kurt Boomer Photo, Stationery Design by Written Word Calligraphy via Style Me Pretty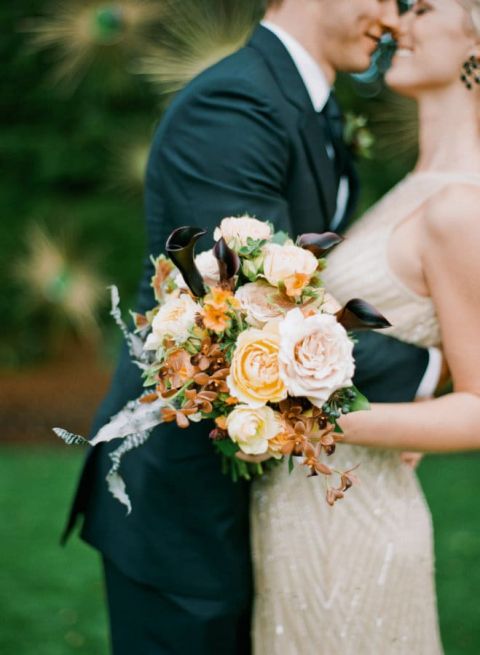 Gold Sequin Wedding Dress and an Orange Bouquet
Photography by Josh Gruetzmacher, Floral Design by Oak & the Owl via Style Me Pretty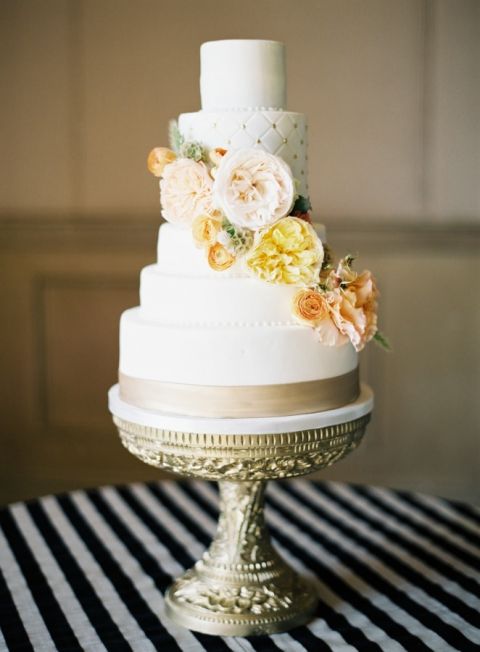 Orange Floral Cake on Black and White Stripes
Photography by Brett Heidebrecht, Floral Design by Birdie Blooms, Cake by Amy Cakes via Style Me Pretty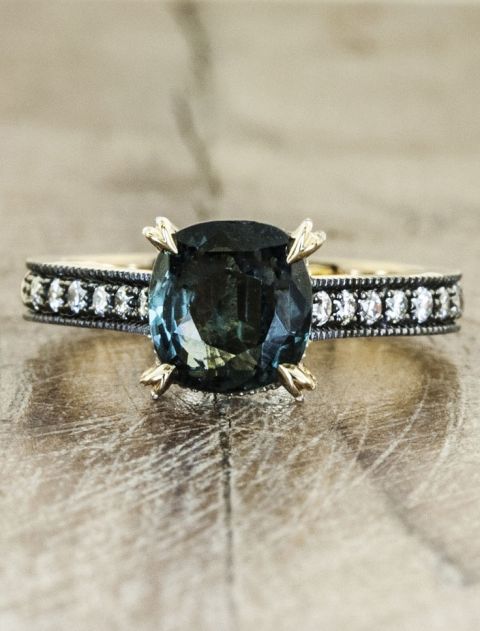 Black Diamond Engagement Ring from Ken and Dana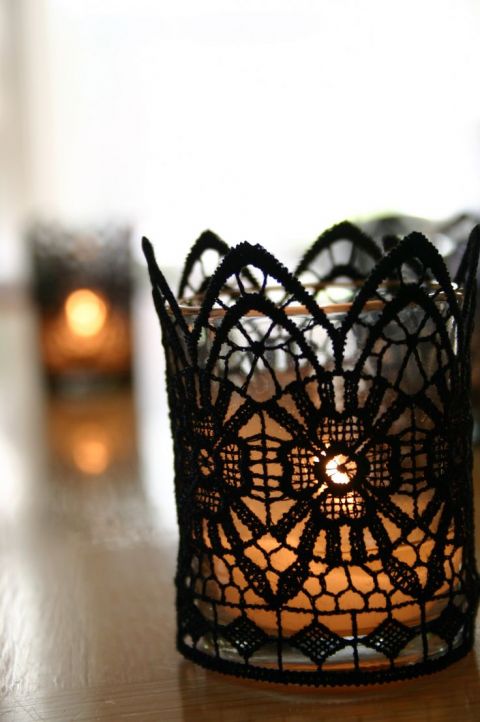 Black Lace Votive Candles by Family Chic
Black, Gold, and Berry
Black and gold are perfectly reminiscent of the Halloween season, but the second color theory board adds one of my favorite colors – rich berry. The combination makes for a sumptuous blend that is evocative of the moody tones of the holiday while adding warmth and sophistication.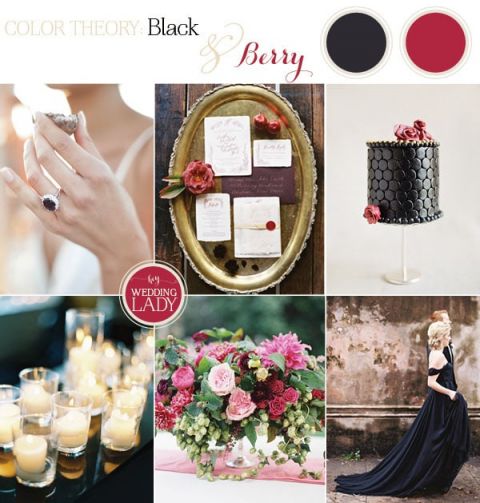 PHOTO CREDITS –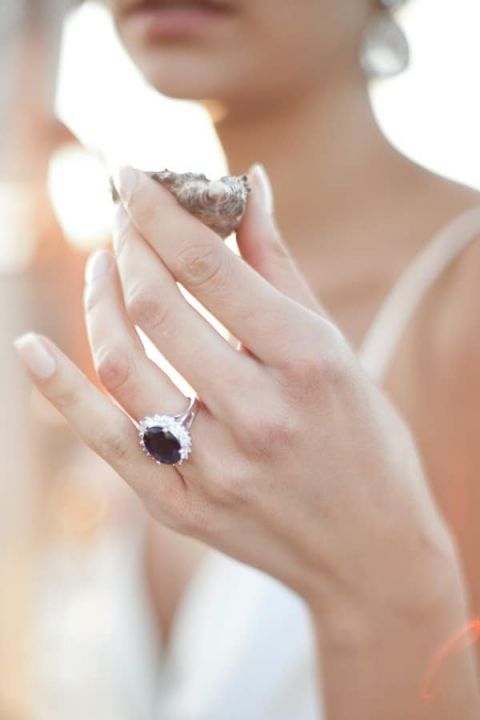 Black Diamond Engagement Ring
Photography by Robyn Thompson via Style Me Pretty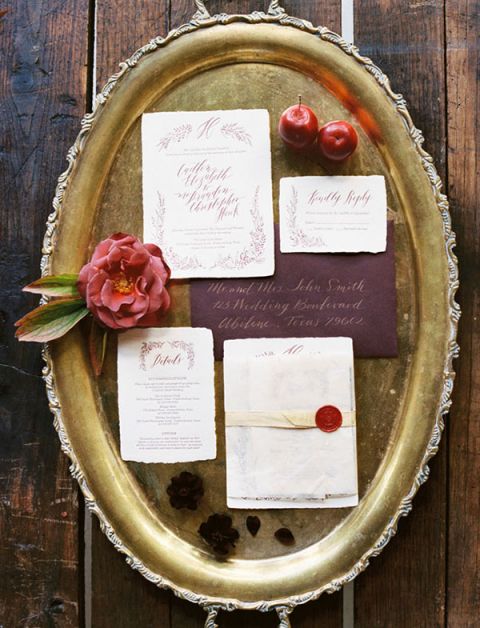 Rich Berry Invitation
Photography by Taylor Lord
, Stationery by The Nouveau Romantics via Green Wedding Shoes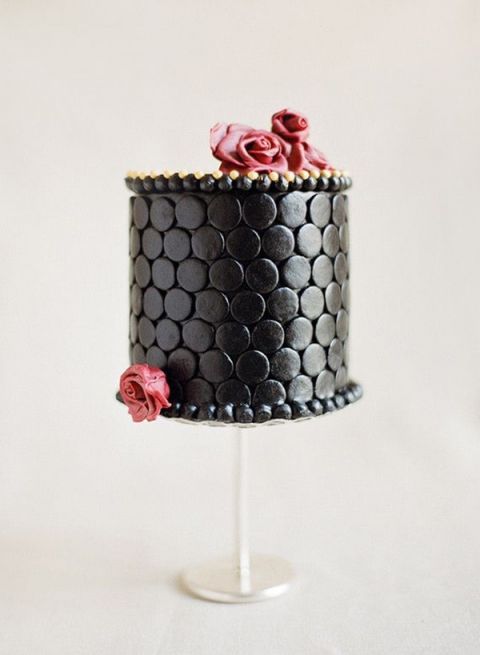 Black and Berry Wedding Cake
Photography by Heather Waraksa, Cake by Maria Luisa Zennaro via 100 Layer Cake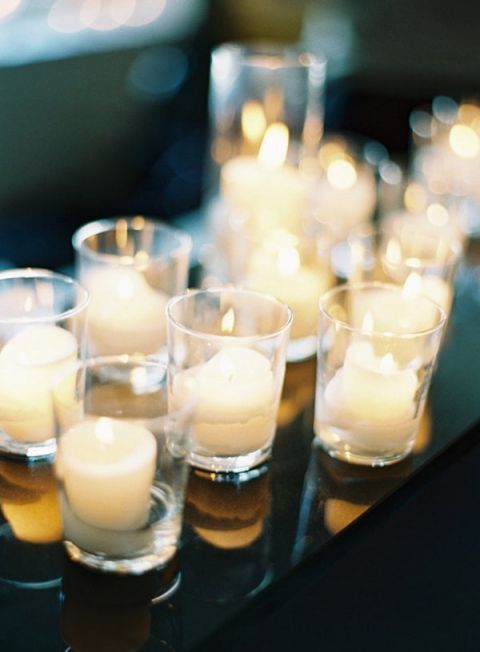 Glowing Gold Candles
Photography by Jemma Keech via Style Me Pretty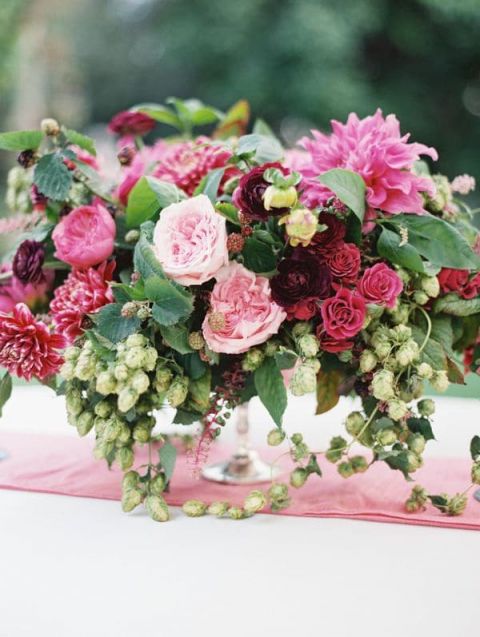 Lush Hops and Berry Centerpiece
Photography by Tonya Joy Photography, Floral Design by Oak and the Owl via Snippet and Ink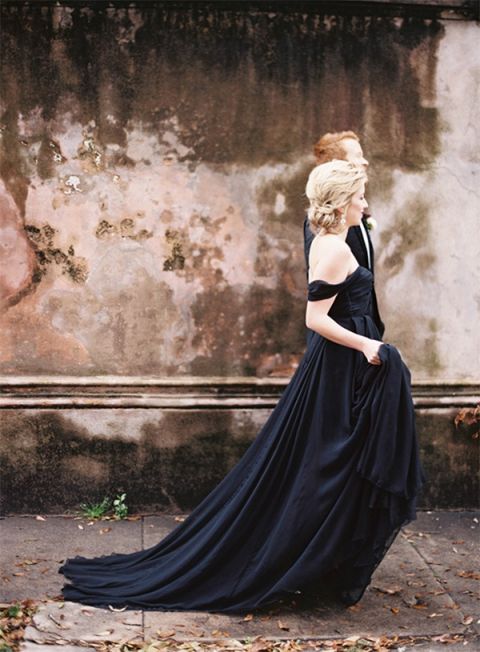 Elegant Black Wedding Dress
Photography by Tec Petaja, Dress from The Dress Theory via Once Wed