In case you couldn't tell from the flood of photos on my Instagram, I spent last week exploring the best that Asheville has to offer! There's lots more inspiration to come, but I wanted to kick off my celebration of gorgeous destination mountain weddings with an ode to the beautiful Blue Ridge Mountains that surround Asheville, as well as a big thank you to our organizer, Mountainside Bride, and our hosts, StudioWed, the Hilton Asheville, and Gray Line Trolleys!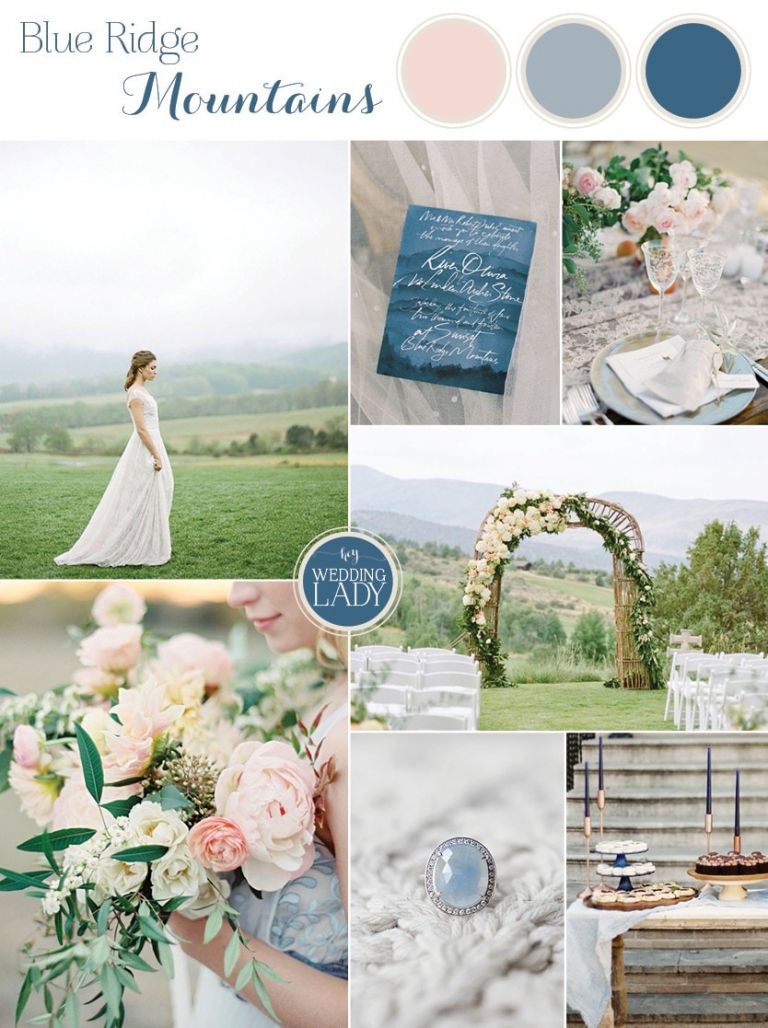 From the moment I stepped off the plane in Asheville, I felt welcomed – they have rocking chairs in their airport, you guys – and surrounded by the Blue Ridge Mountains. They might not be as majestic or imposing as the mountains that this California Girl grew up with, but they have a serene beauty that was a constant presence throughout our trip. I wanted to translate the rolling hills and delicate, hazy light into today's board of gauzy blues and grays. Relaxed and romantic styling capture the laid-back elegance of the mountain town, while classical accents in lace and crystal speak to the area's rich history and traditions.
More than anything, I wanted today's inspiration to reflect the welcome and hospitality at every turn, from the gorgeously unique venues that we visited, to the group of wedding professionals who feted us at StudioWed! Many, many thanks to Dining Innovations, Tiffany's Baking Co., Studio Flora Diva, and Flora for the warm and enthusiastic welcome! Of course, our stay would not have been complete without our hosts at the Hilton Asheville, and  our amazing tour throughout Asheville with Gray Line Trolleys – ask for Uncle Ted, he made the trip!
PHOTO GALLERY –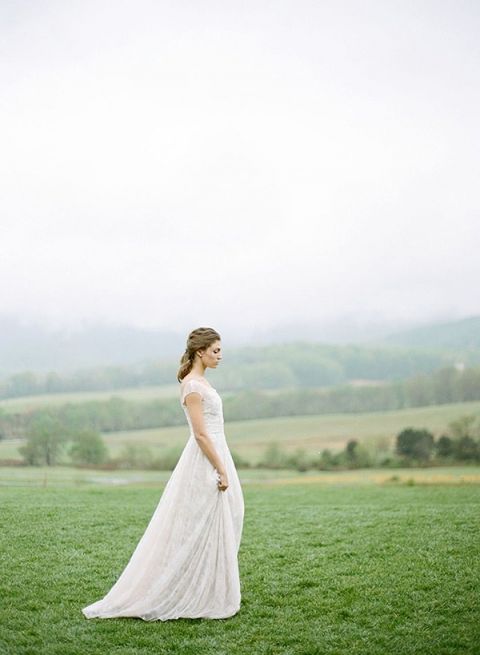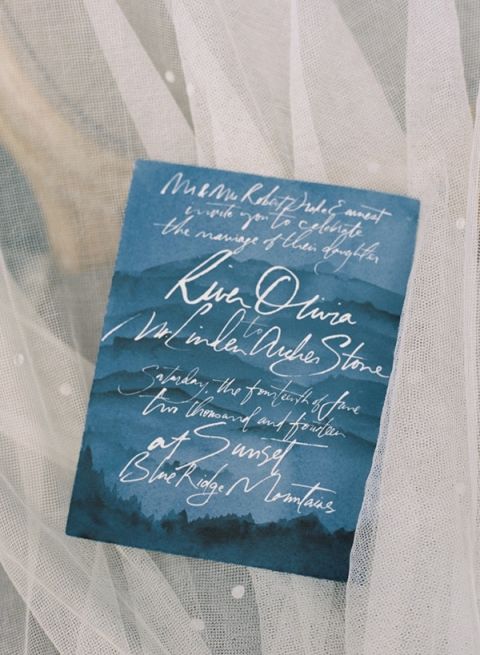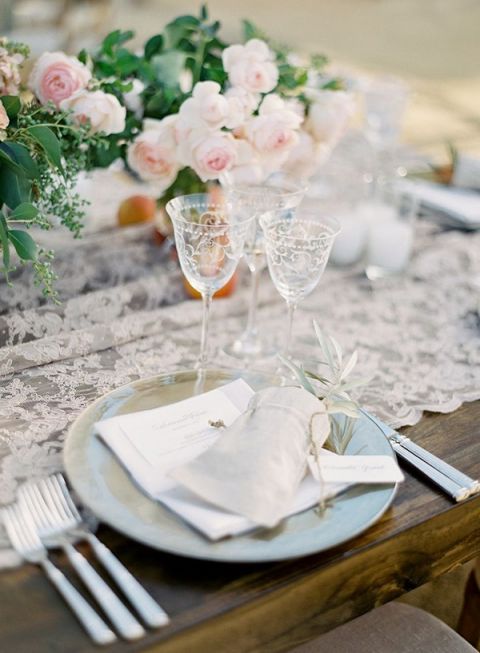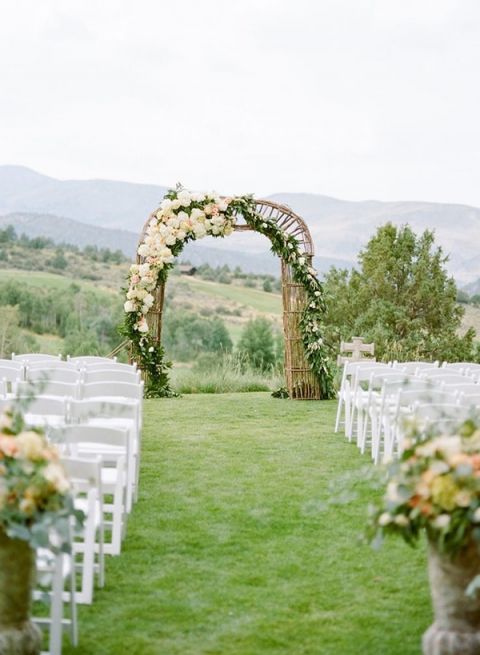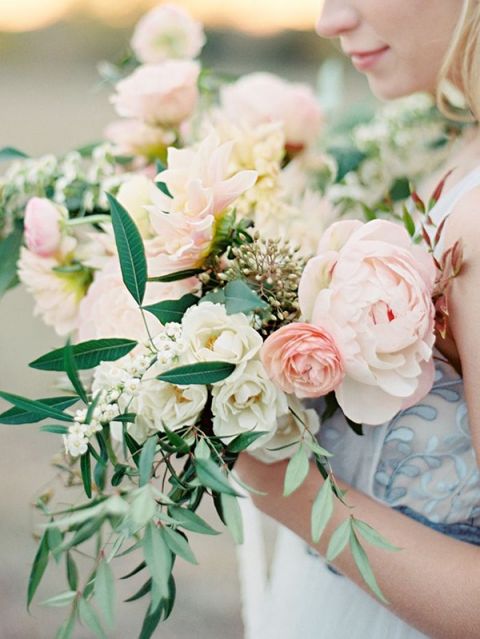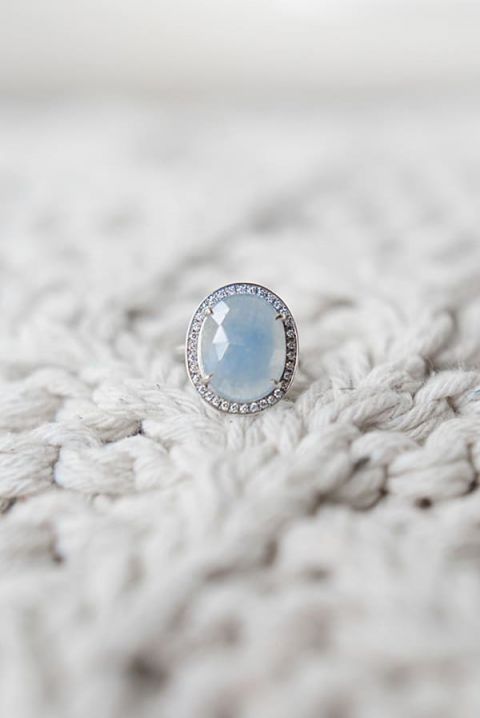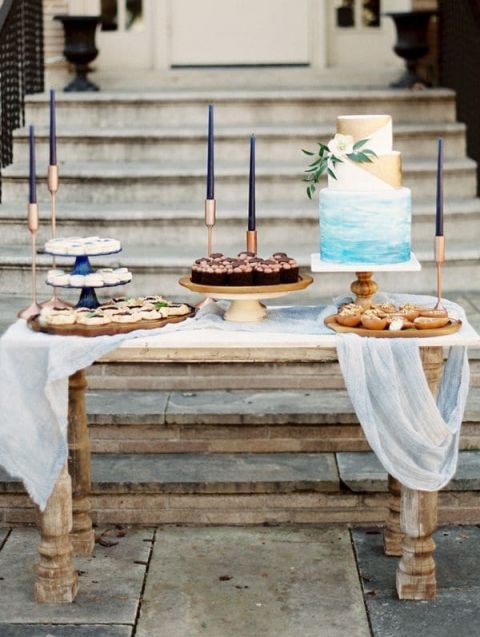 PHOTO CREDITS –
Graceful Southern Bride – Photography by JoPhoto, Styling by Ginny Au via Mountainside Bride | Mountain Inspired Invitation – Photography by Elisa Bricker Photography, Stationery Design by Julie Song Ink via Grey Likes Weddings | Delicate Lace Table Decor – Photography by Jose Villa Photography, Coordination by Alexandra Kolendrianos, Floral Design by Mindy Rice via Style Me Pretty | Mountain Ceremony – Photography by Erin Hearts Court, Coordination by Jennifer Hammond, Floral Design by Vail Vintage Magnolia via Style Me Pretty | Loose, Romantic Bouquet – Photography by Ryan Ray Photography, Floral Design by Bows + Arrows via Once Wed | Blue Gem Ring – Photography by Christie Graham Photography, Engagement Ring from Kiss And Makeup via Mountainside Bride | Dessert Display with Cobalt Blue – Photography by Charla Storey Photography, Coordination by Birds of a Feather Events, Cake and Desserts by Layered Bake Shop via Southern Weddings
See more weddings like this –