It is officially Engagement Season! I'm talking about the months through Valentine's Day where it seems like everyone in your feed has popped the question at some holiday or family gathering. 'Tis the season for shiny new rings, custom wedding hashtags, and excited couples starting to plan in earnest – which means it's also peak season for engagement on your social accounts, new client inquiries, and to boost bookings!

Now is the time to refresh your web presence for the season ahead and capitalize on the highest-trafficked time of the year to bring in those bookings! As part of my commitment to cultivating the relationship between blogger and wedding pro through creative content management, I'm sharing 5 quick steps to building your followers, boosting engagement, and booking new contracts at this crucial time of year!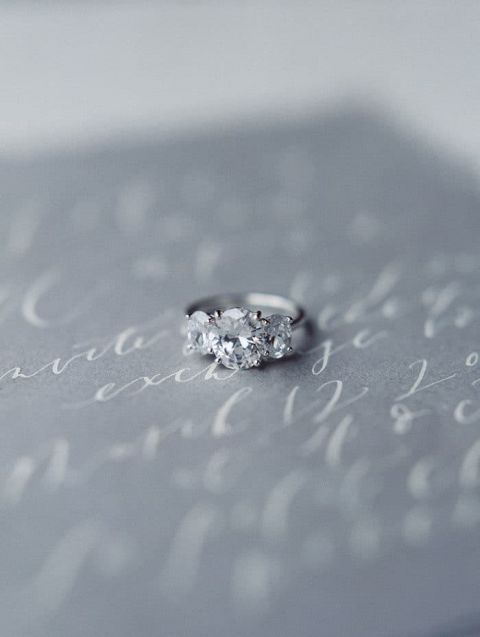 5 Tips to Boost Bookings During Engagement Season
Check your social links!
Are all of the links to your social media accounts current? I can't tell you how many times I have gone to a wedding pro's website to hunt up their Instagram handle or Facebook page and pulled up an inactive link (it happened last week, in fact). I usually take extra steps and try searching for active social accounts by other means, but that extra step will translate into lost followers. Take five minutes to check that all of your social links are current and correct to maximize new followers during this high traffic time of year.

Update your portfolio!
It's time for the year end Best Of lists everywhere you look, and they are especially important when it comes to making sure your latest work is gracing your site and social profiles. A lot can change in a year in terms of technique and skill and you want your current level to be front and center. Take an afternoon to sort out your favorite features from the past year and make sure those are the first images prospective clients will see when they visit your site. This applies especially to your home page and categories where your target audience are most likely to click. Need a hand getting all your SEO in a row? Let's chat about optimized website updates as part of the content management strategies I offer creative professionals!

Submit, submit, submit!
This is prime time to cultivate published features for the coming year. Editors are creating their content calendars for the peak traffic seasons, when newly engaged couples are most likely to be on the search for wedding inspiration and vendors. Get the most eyes on your work by submitting early and often to relevant publications – I personally use Matchology for 90% off all of my features! Absolutely shameless plug, I know, but it was developed by blog editors specifically for wedding pros and the matching technology is second to none when it comes to pairing submissions with their ideal publication platform. Publications on high-ranking matched blogs ensure that your work gets seen by your target audience with the least amount of effort, doubling down on the your time and energy!
Here is more information on how to get featured on Hey Wedding Lady
Get your social shares scheduled!
Don't miss out on peak engagement times because of your hectic holiday schedule. Spend an afternoon drafting a compelling schedule of posts that you can set and forget – it will keep your feed fresh and the new users rolling in during this crucial time. I've been working on designing my Instagram feed for the next few months using my scheduled features, Aisle Society shares, and #creativelywed tags to schedule my posts in advance and create a beautifully cohesive feed! Ok, that might be a little over the top, but scheduling posts in advance – and for peak engagement times for your audience – is hands down the best way to ensure you are maximizing your engagement and potential new follows.
I use Tailwind to schedule my Instagram and Pinterest posts – it analyzes my account to create a schedule based on the optimal time for my posts to go live, and includes a visual feed editor and – possibly the most important – suggested hashtags. I have curated lists of tags I use for various posts (color palettes, cakes, wedding dresses, etc.) but I love using their tool to see what's trending and what's overused. It has been such a great time-saver while keeping my feed consistently pretty!

Need a hand getting your feed wrangled? I have social media scheduling strategies on offer to fill your feed, boost your followers, and send clients directly to your site!

Promote any deals!
We have no idea what the year ahead has to offer, but 2021 and 2022 couples are optimistic! Evaluate your 2021 calendar and start devising specials for any open dates you'd still like to fill. Whether you're offering a special on engagement portraits for those just starting their planning or booking Day Of packages for micro weddings, now is the perfect time to promote any deals you bring to the table!