I've been absurdly excited that summer is here at last, but now is the time to be planning for an autumn or winter wedding. This luxurious autumn feast at Malibu Rocky Oaks from Diana McGregor and The Elegant Ninja is prime inspiration for the rich textures and neutral hues that accompany the end of the year.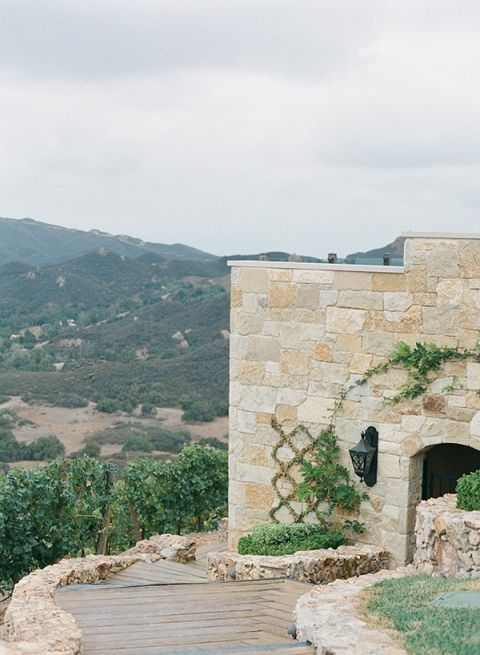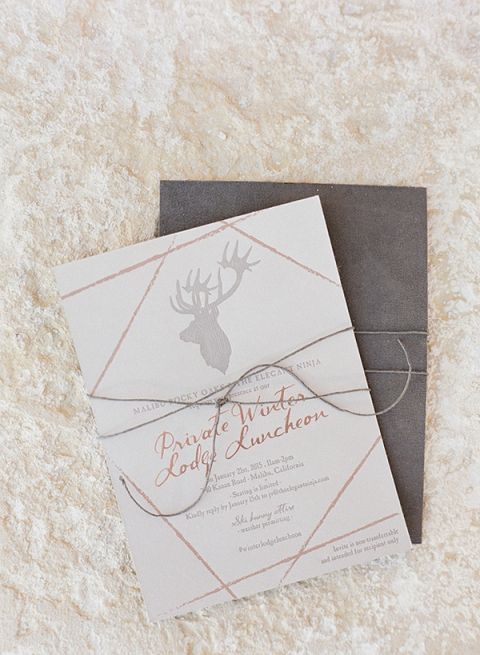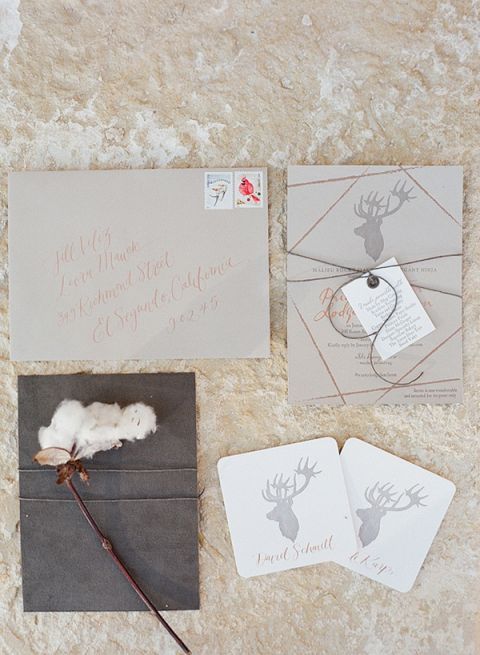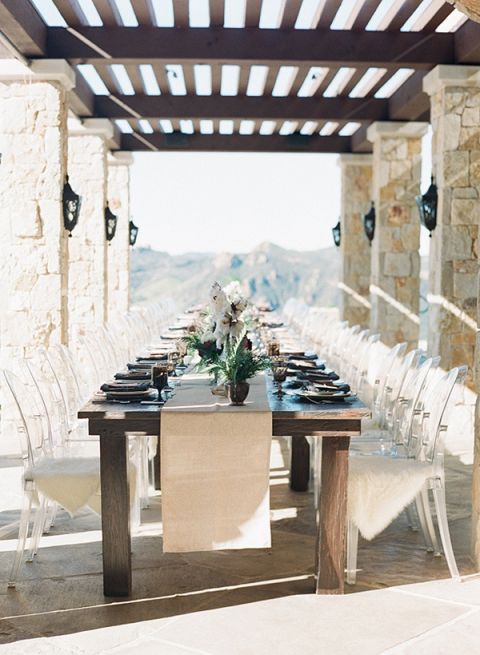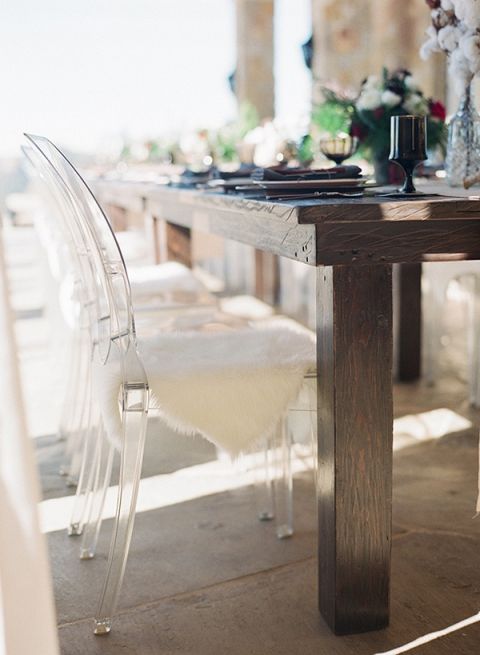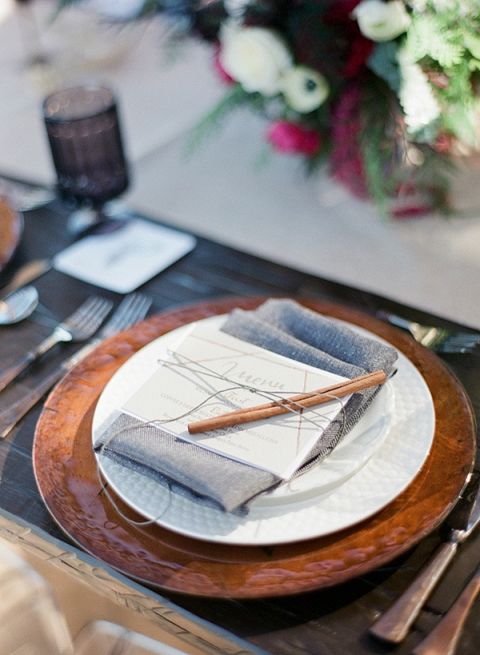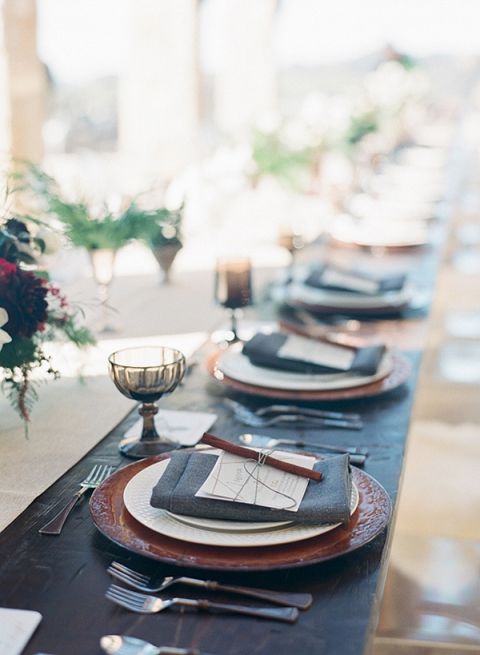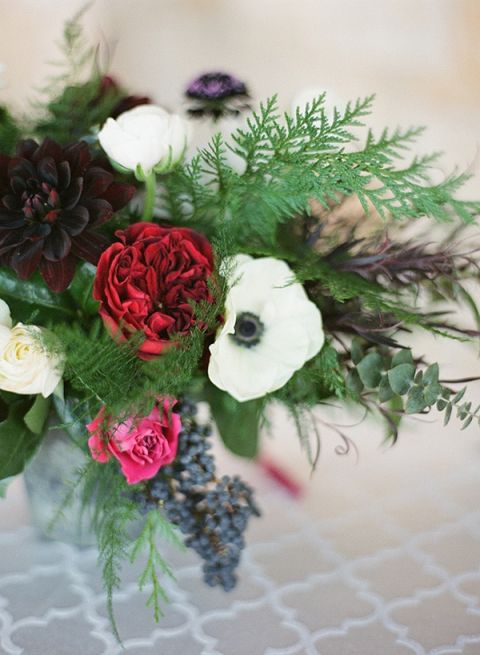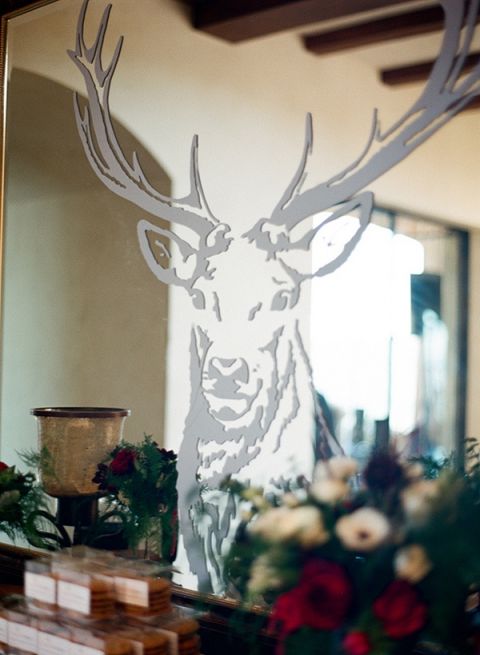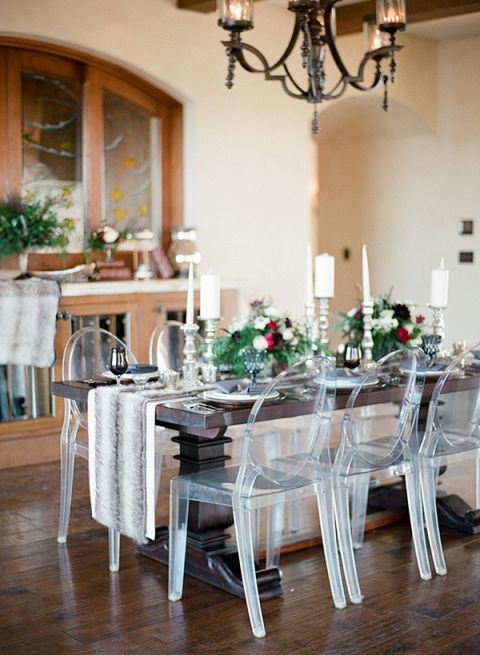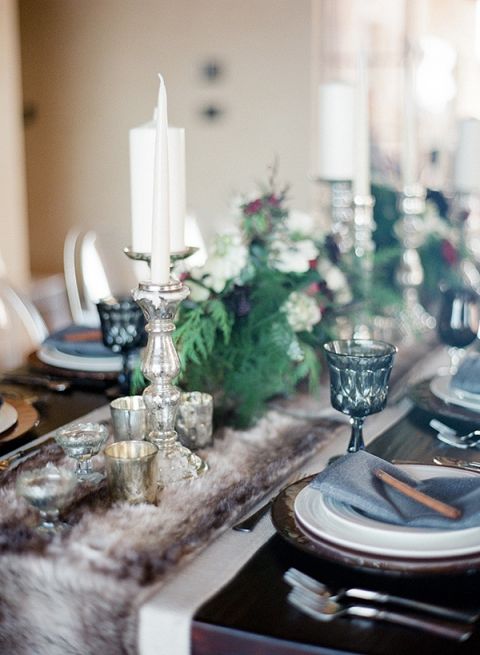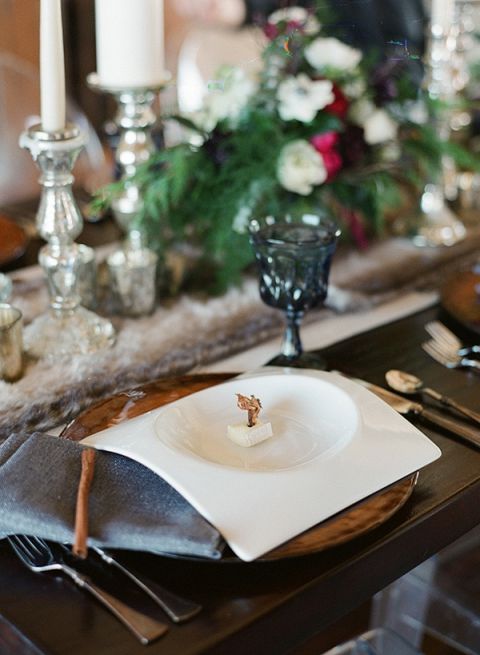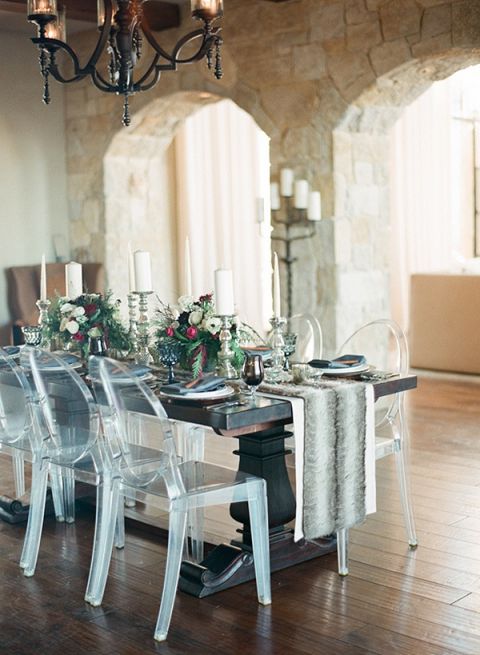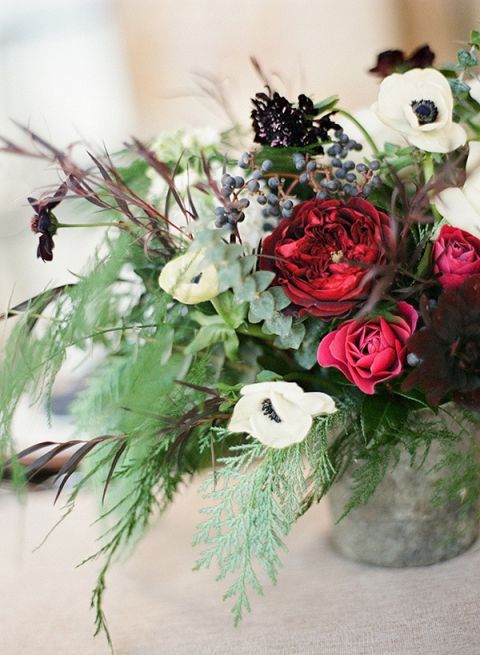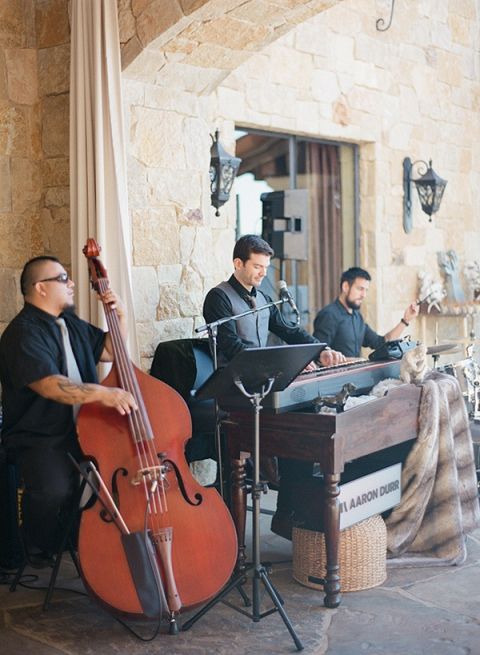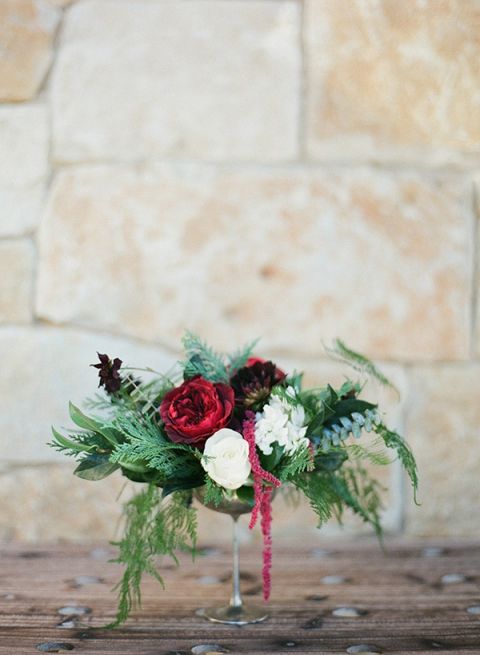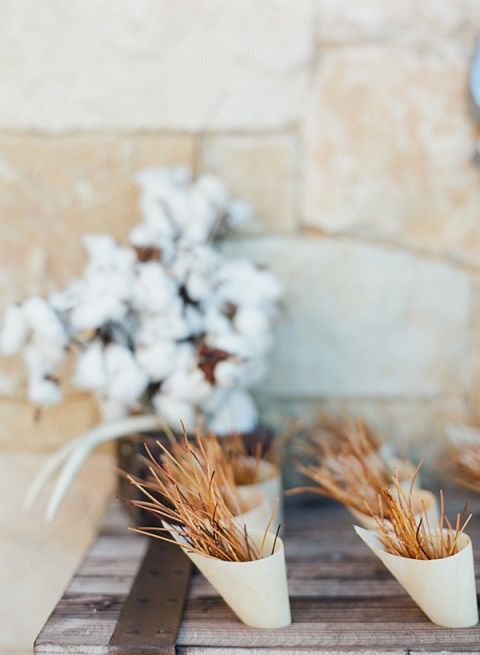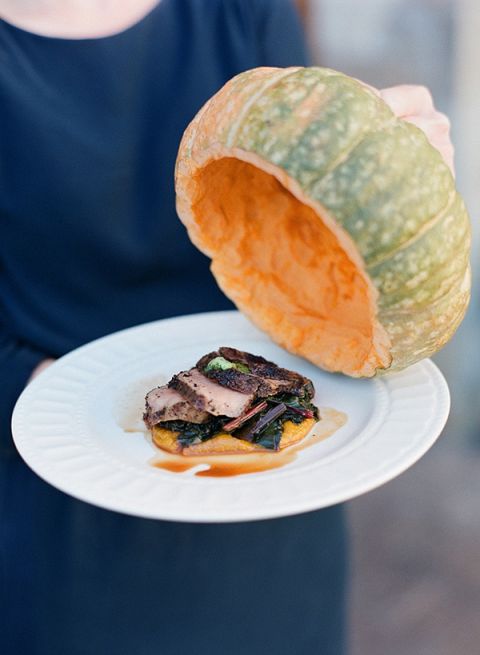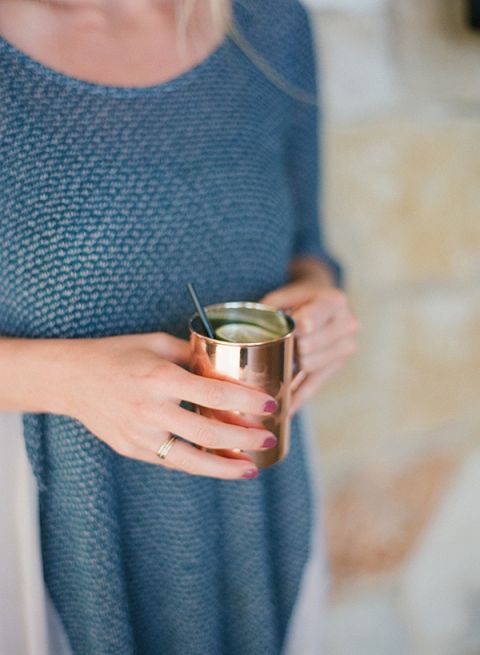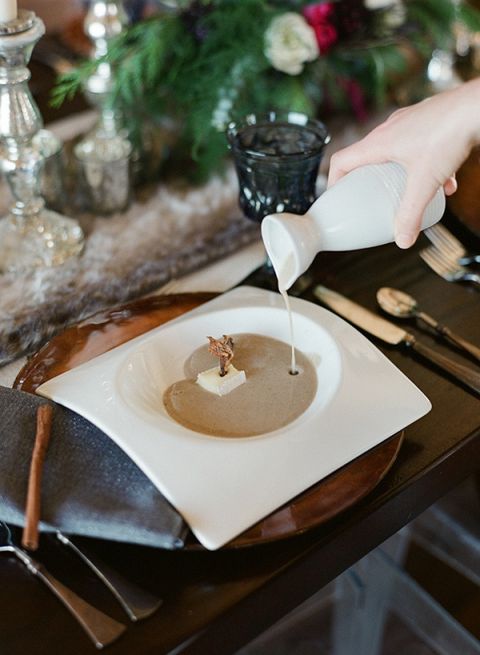 This was an event for fellow wedding professionals, which means that there was no limit to the reach of this team's innovation. The setting at the villa at Malibu Rocky Oaks winery added an elegant Tuscan look to the event, with walls of creamy golden stone and a view of the surrounding vineyards. Long farm tables were set with clear Lucite ghost chairs for an upscale, modern take on the traditional autumn festivities, with decor consisting of faux fur runners, ferns and other local foliage, and hints of rich color in seasonal floral arrangements.  The horned stag motif on the invitations was echoed on the menus and other stationery, as well as antler decor and an enormous deer decal.
The luncheon was dedicated to showcasing incredible food, drinks, and service to the (admittedly somewhat jaded) wedding professional community. The Southern California Made by Meg, Super Fine Bakery, and Scarlette Bartending collaborated to create an inspiring culinary event, from seasonal hors d'oeuvres served under hollowed gourds, petite pastries, and spiced cocktails served with an astounding view of the wine valley below.
PHOTO CREDITS –
Photography by Diana McGregor | Located at Malibu Rocky Oaks | Coordination by The Elegant Ninja | Event Design and Decor by Barker Decor | Floral Design by Primary Petals | Stationery Design by Copper Willow | Place Settings by Dish Wish | Catering by Made by Meg | Desserts by Super Fine Bakery | Bartending by Scarlette Bartending | Rentals by Town and Country | Linens by Designer Specialty Linens | Live Music by Aaron Durr Trio | Valet Services by So Cal Valet
SEE MORE WEDDINGS LIKE THIS –

Luxurious Autumn Feast at a Malibu Winery