Southern charm and fall foliage are the rule in this gorgeous vintage bohemian bridal shoot from Shannon Moffit Photography and Luxe & Luna Couture Events. A rustic cottage and Virginia in the autumn were the backdrop for this gorgeous wedding inspiration with autumn flowers from Porter & Ives and a beaded lace dress from Carol Hannah.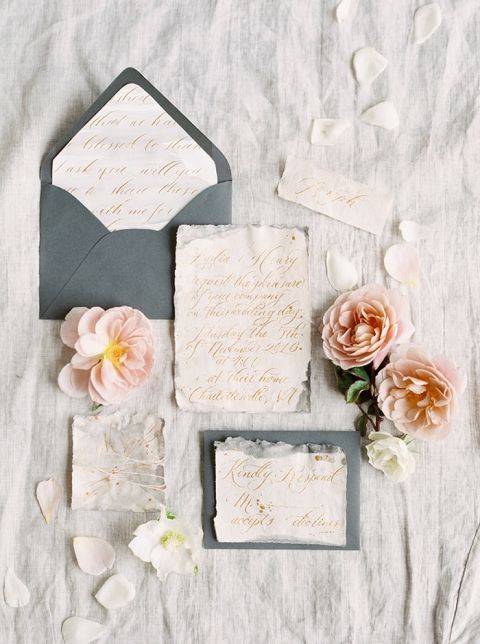 Fall Foliage Meets Vintage Bridal Style
The rustic charm of Porter & Ives' private cottage in Virginia gave this shoot a welcoming backdrop. The white barn walls were the perfect way to showcase a bevy of autumn leaves and fall roses ranging from gold to mauve to burgundy on the elegantly draped farm table. Wild roses and richly colored fall leaves gave the impression that the flowers were foraged directly from the rustic estate.
A bouquet of fall foliage and late blooming flowers carried the seasonal colors into the bridal look, with the vivid autumn shades standing out against the sparkling floral patterns of the bride's dress. The old world elegance of the gown was accented by vintage Trumpet & Horn jewelry and a drop veil from Anna Marguerite. A delicate olive leaf circlet in antique gold completed the bride's elegant bohemian style!
PHOTO CREDITS –
Photography by Shannon Moffit Photography | Event Design by Luxe & Luna Couture Events | Floral Design by Porter & Ives | Wedding Dress by Carol Hannah | Bridal Hair Styling by Jewel Hair Design | Bridal Makeup by Real Doll Make-Up | Bridal Accessories and Veil by Anna Marguerite | Vintage Jewelry from Trumpet & Horn | Stationery Design by Letterlyn Studios | Candles from Creative Candles
Fall Foliage Meets Vintage Bridal Style