Looking for the perfect summer 2017 wedding colors? Take your pick with these gorgeous and unique color palettes – there's something for every wedding style, from effortlessly organic, to regal and dramatic, to bright and playful!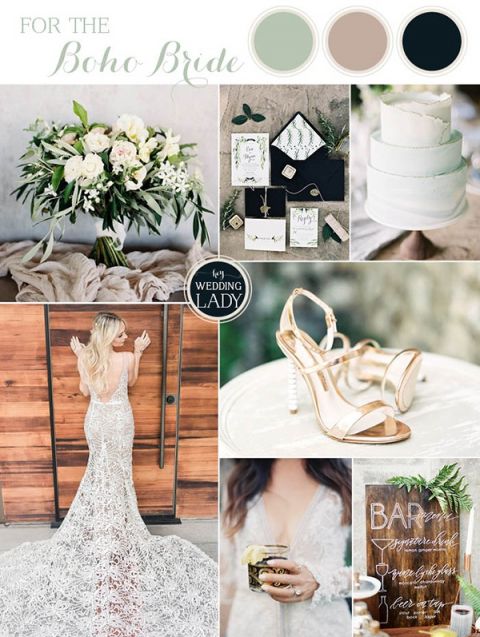 Find Your Summer 2017 Wedding Color Style
Black and White Bohemian Wedding Colors with Organic Greenery
This black, white, and nude combination struck me as a gorgeous balance between a monochromatic palette and an all natural wedding. Barn wood and greenery add an earthy element to a clean and modern design.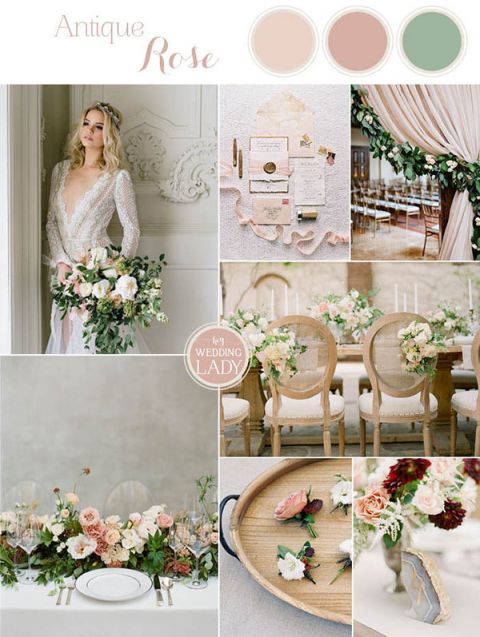 Romantic Nude Wedding Colors with Blush Flowers
Hints of taupe and blush give this nude palette a fresh twist, with burgundy and gold adding richness to the simple colors. A sheer lace wedding dress is the perfect way to make a statement with this palette!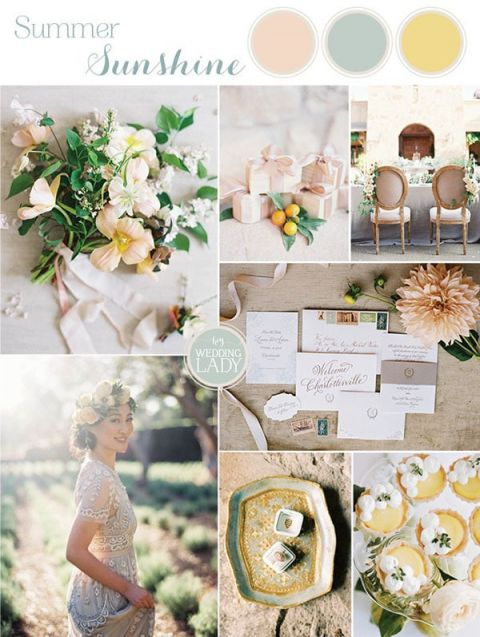 Summer Citrus Wedding Colors with Sunshine Yellow
Citrus and sunshine infuse this palette of buttery yellow, pale peach, and soft green. The subtle shades complement each other while keeping the colors earthy and delicate.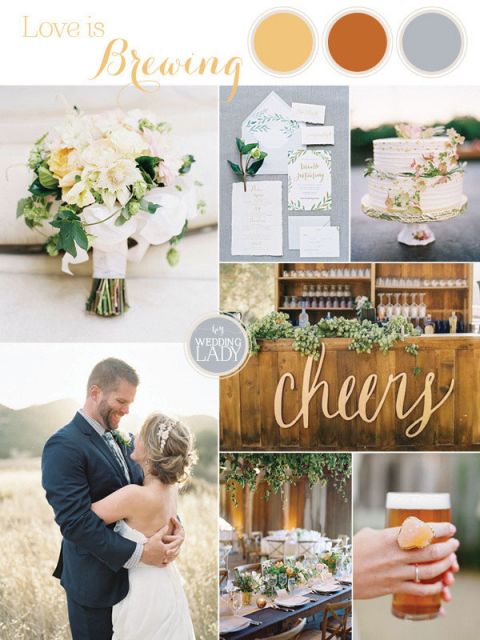 Brewery Wedding Inspiration with a Rich Summer Palette
This craft beer inspired palette is still one of my favorites! Amber, hops green, and soft yellow are the colors of summer in California, and they translated perfectly into this brewery wedding concept!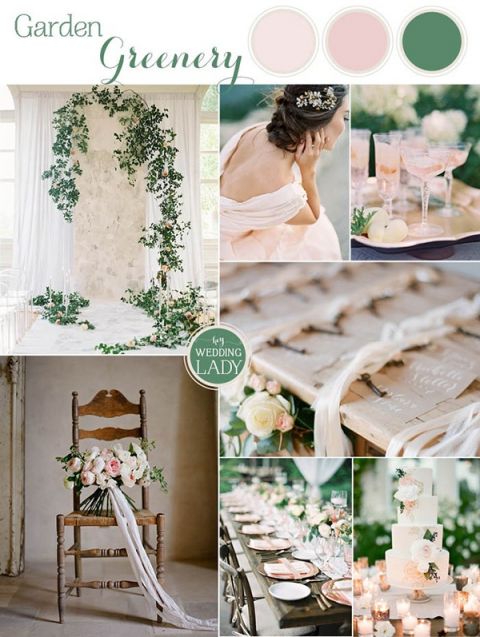 Greenery Wedding with Pink Summer Flowers
Greenery will never go out of style, as this emerald green and sweet pink palette demonstrates. The lush garden hues are perfect for a high summer wedding, with flickering candles and fluttery fabrics.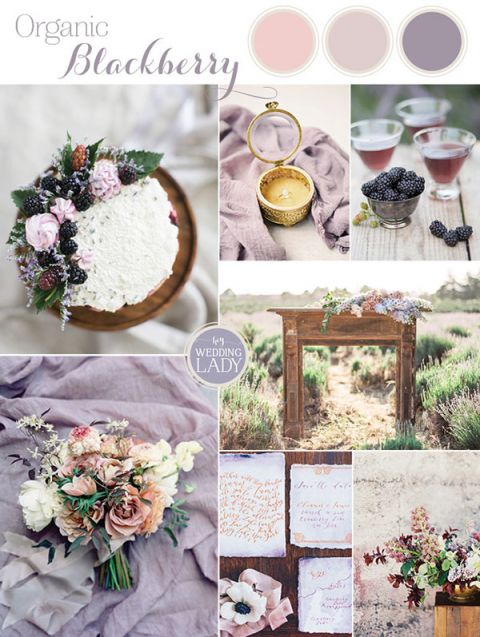 Rustic Summer Blackberry Wedding Ideas with Fresh Fruit
Summer means blackberry harvest time, so this pastel purple palette takes berry shades to the next level with a range of soft and earthy colors.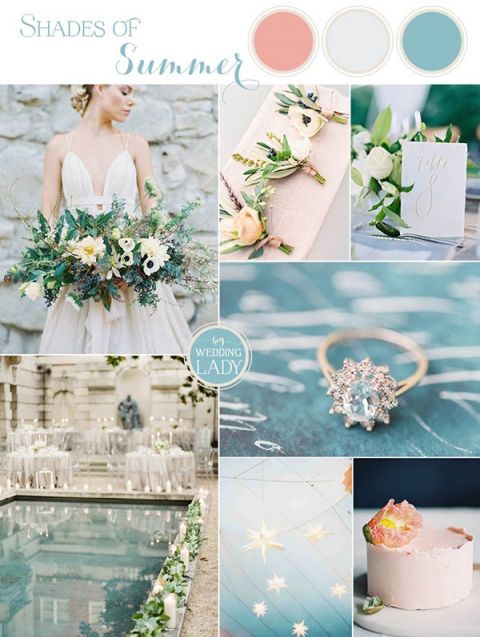 Modern Aqua and Coral Wedding Colors
This combination gives coral and aqua a sophisticated spin without losing any vibrancy – layered shades of teal and turquoise give it depth while subtle pops of peach and coral keep it sweet!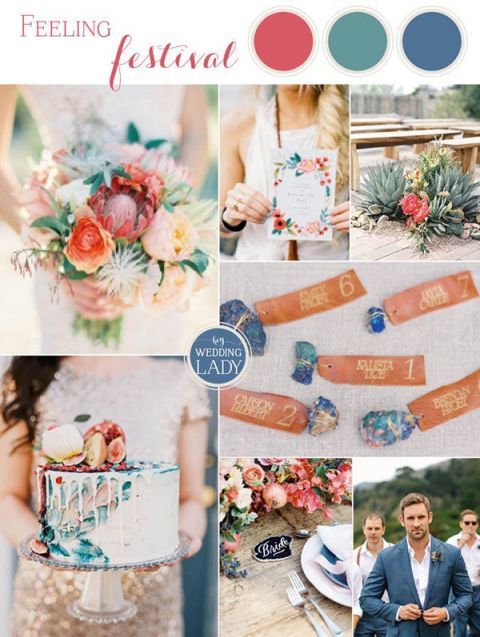 Bohemian Festival Wedding Colors in Indigo and Coral
This bohemian desert inspired palette is a new favorite, but it couldn't be more timely! Indigo, turquoise, gold, terra cotta, and coral beautifully blend into a symphony of color that still manages to feel in tune with the landscape.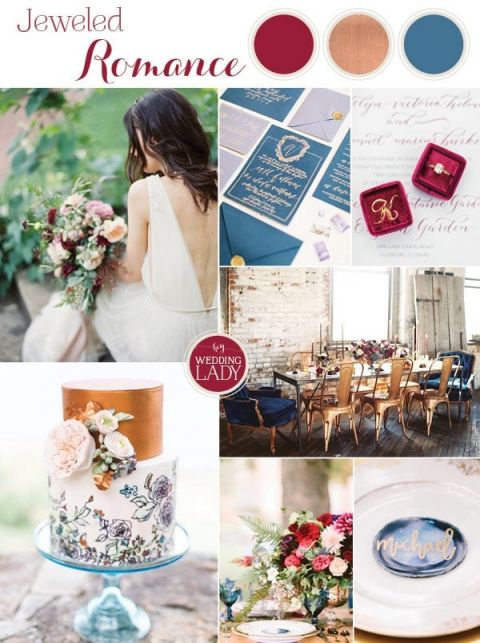 Jewel Tones for a Summer 2017 Wedding with Floral Print and Gold
Cobalt blue and rich burgundy can be used any time of year, but hints of copper and sweet floral print give these shades the perfect playful punch for summer!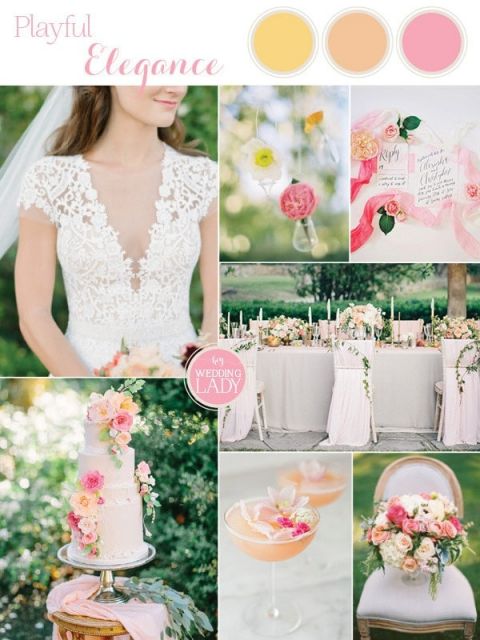 Sweet Coral and Peach Summer Wedding Ideas
This palette calls to mind summer flowers, cool cocktails, and blooming gardens – perfect for a relaxed wedding that still manages to bring serious style.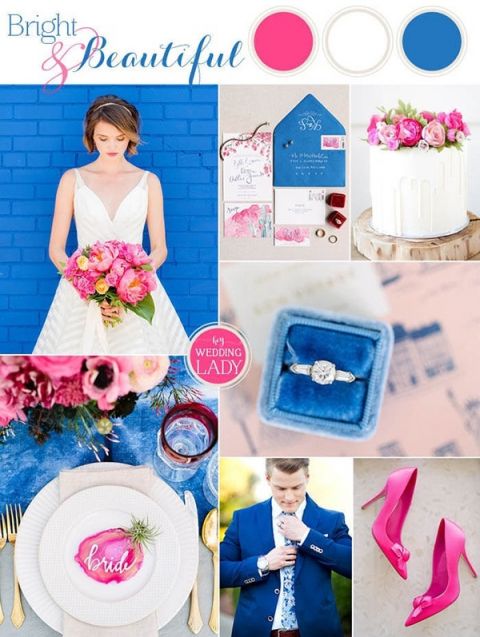 Preppy Cobalt Blue and Bright Pink Summer 2017 Wedding
Finishing off with a one-two punch of royal blue and hot pink for this fun and preppy palette! The colors practically sizzle against crisp white, making it the perfect way to greet the heat!
Find Your Summer 2017 Wedding Color Style