Spring flowers, and sudden rainstorms, add dreamy tones to this charming heirloom wedding shoot! An historic 19th century estate in St. Louis inspired the old world beauty of the shoot, with rainwashed gardens brought indoors thanks to the mercurial nature of spring. Ball Photo Co brought echoes of the past into the light create this sweet as honey wedding inspiration at Stone House of St. Charles!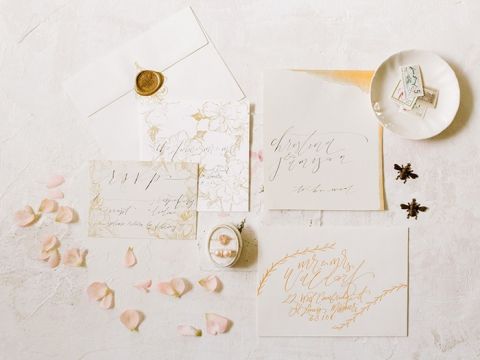 Sweet as Honey Heirloom Wedding Shoot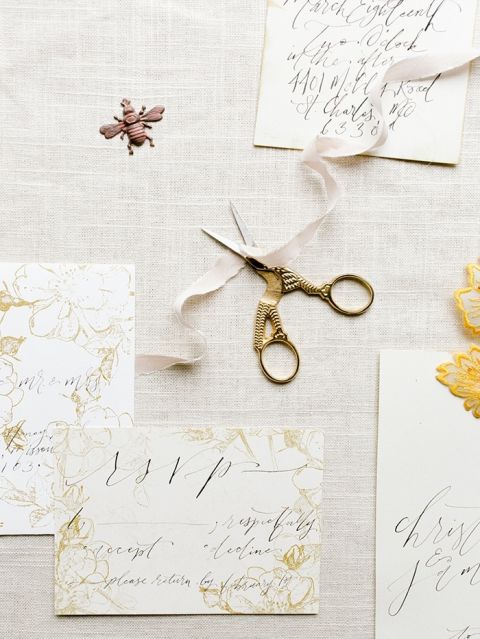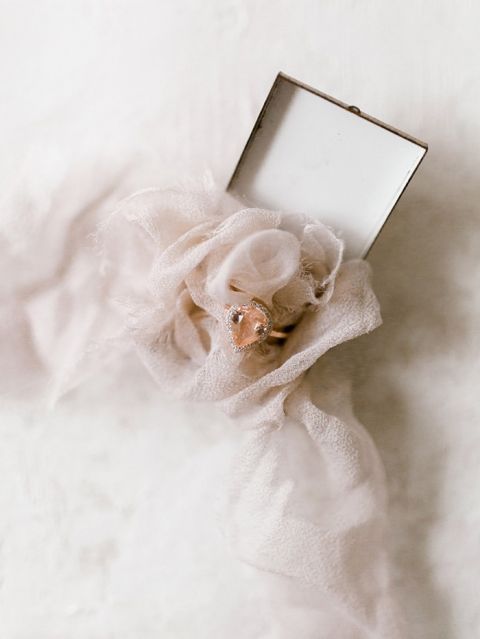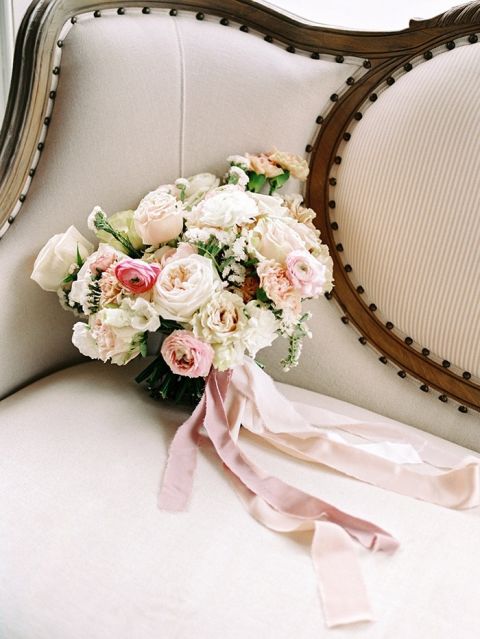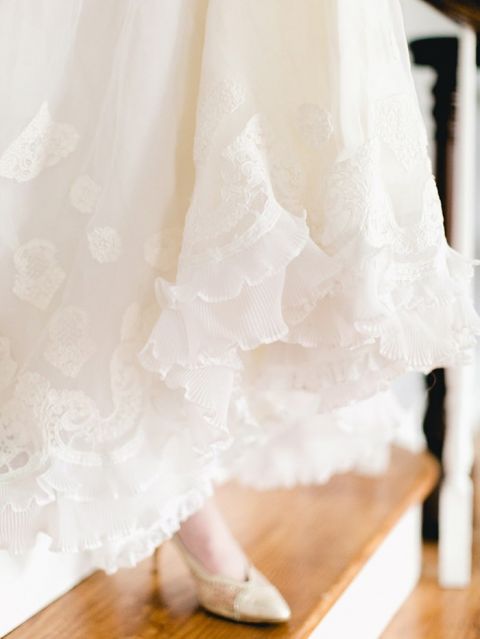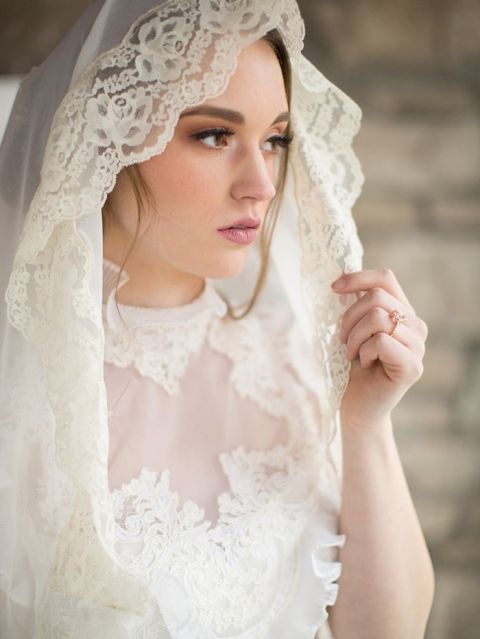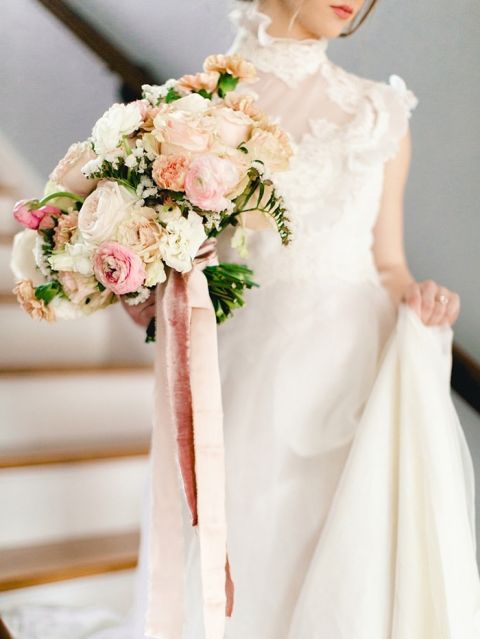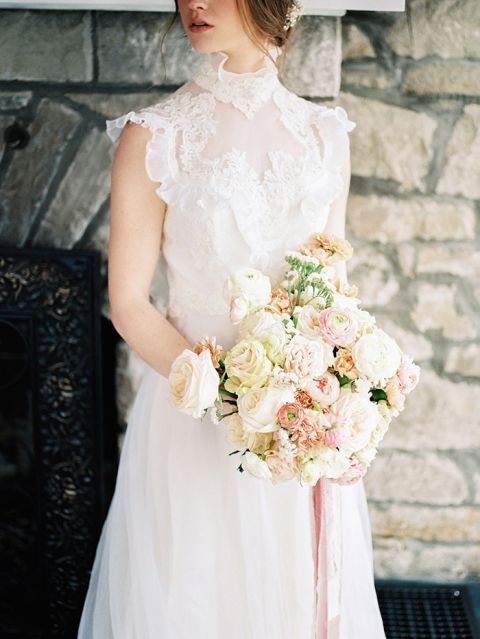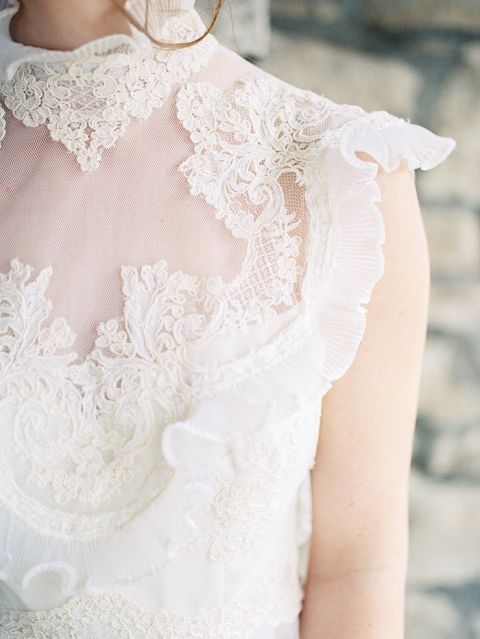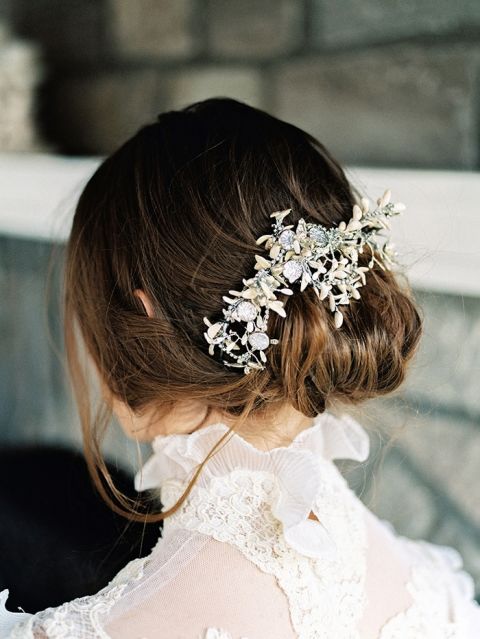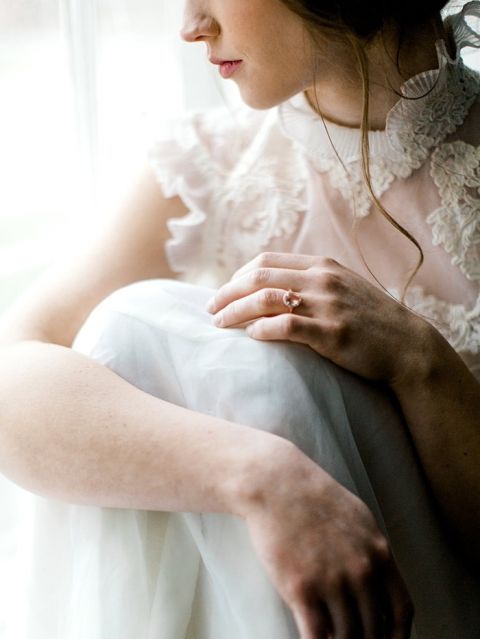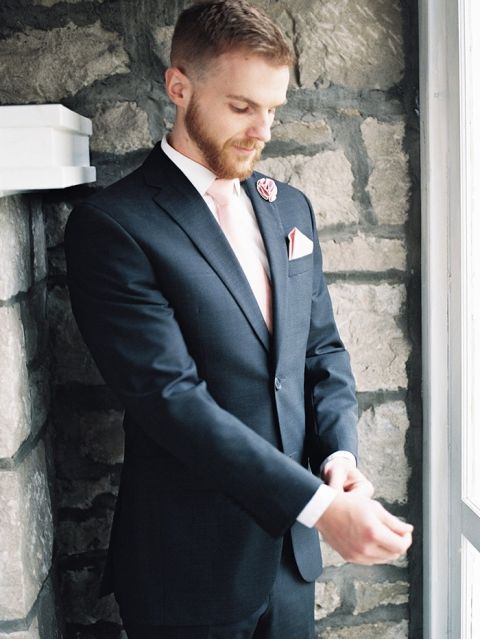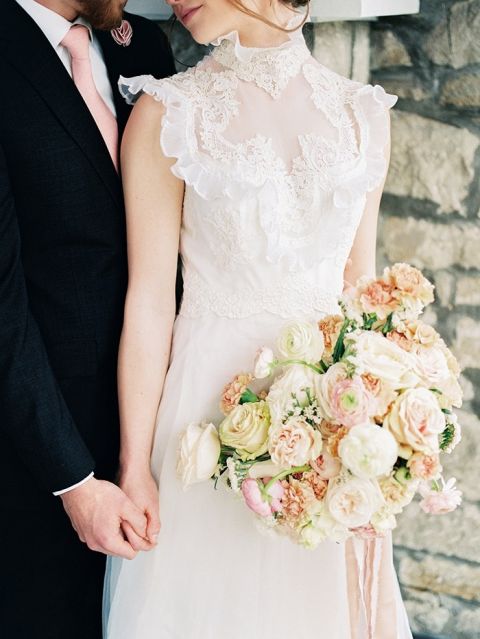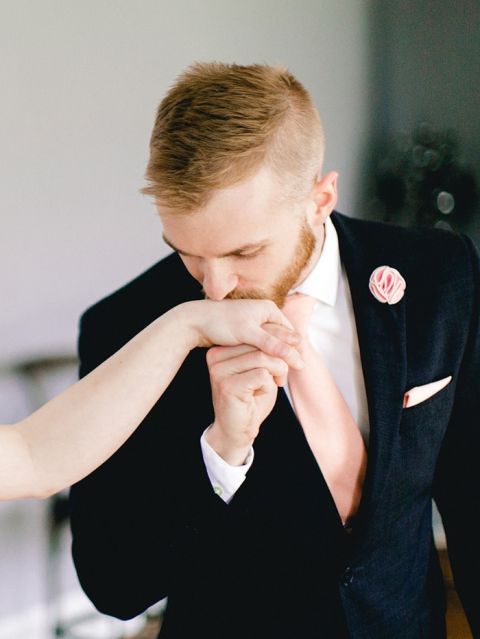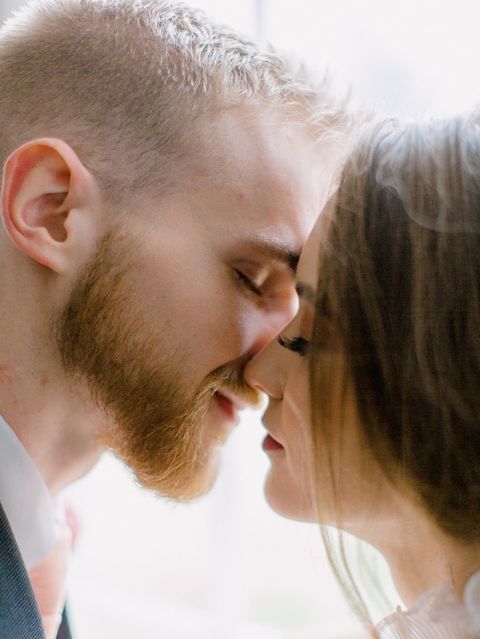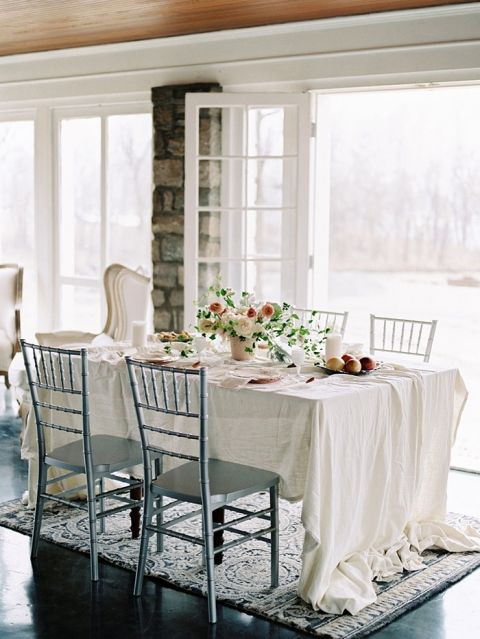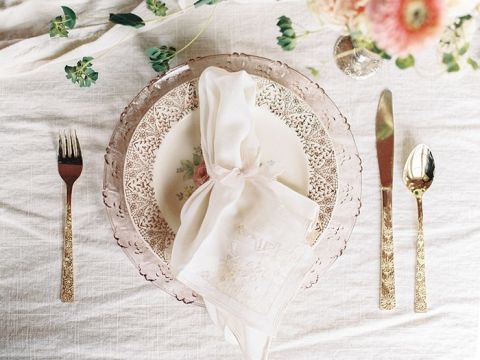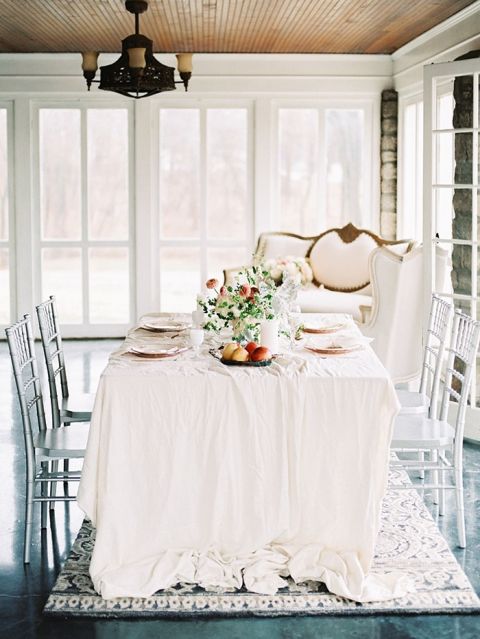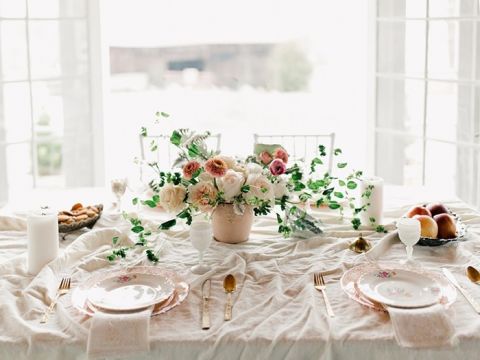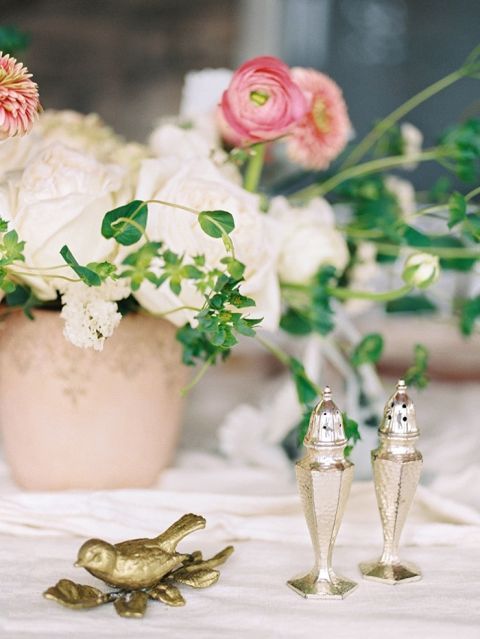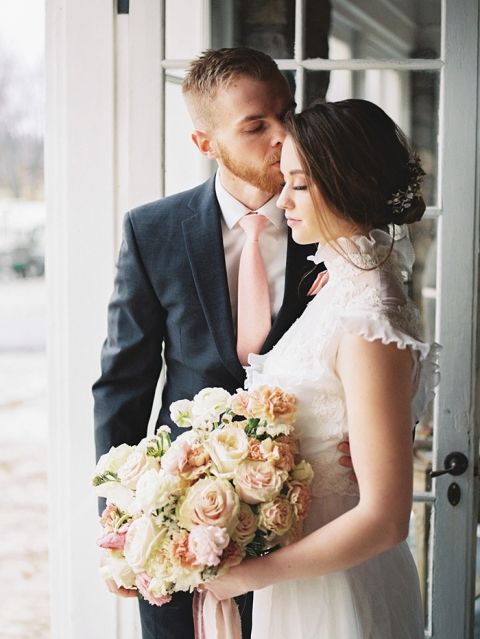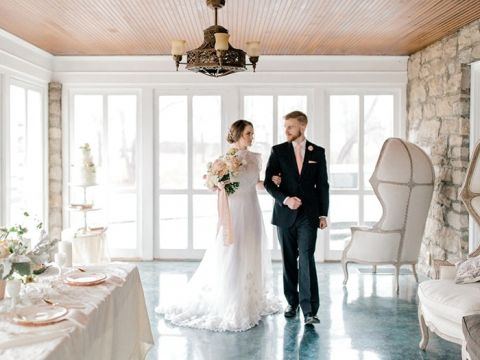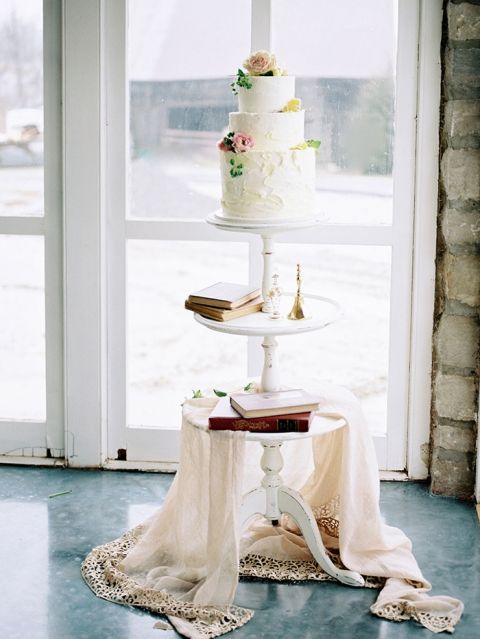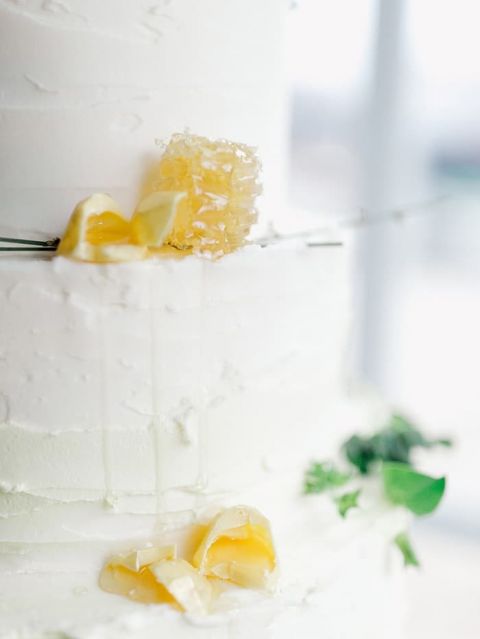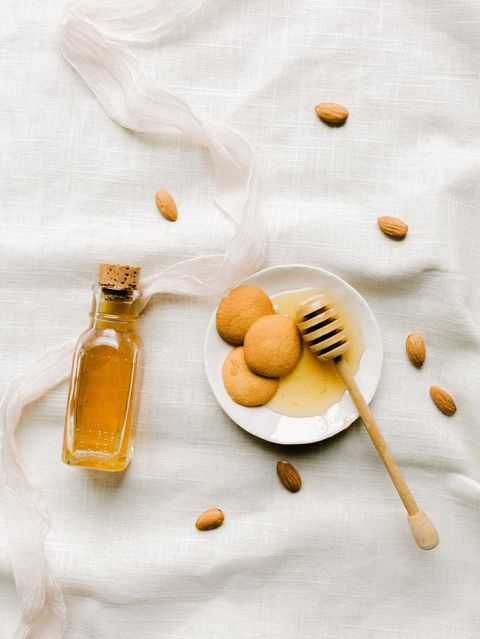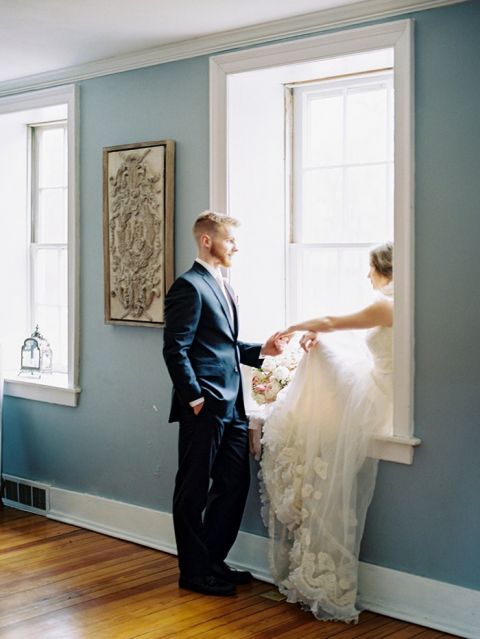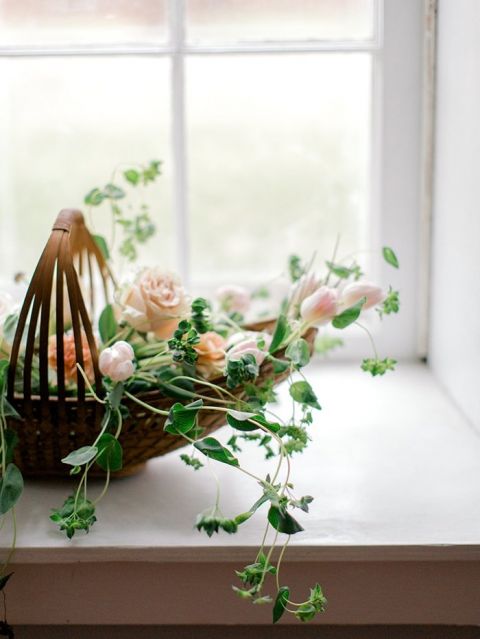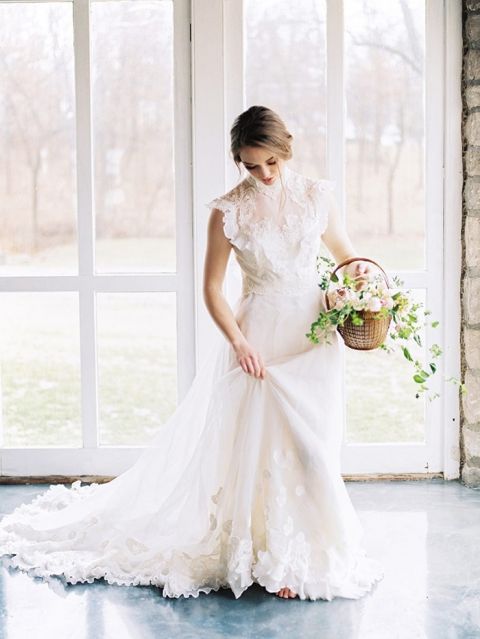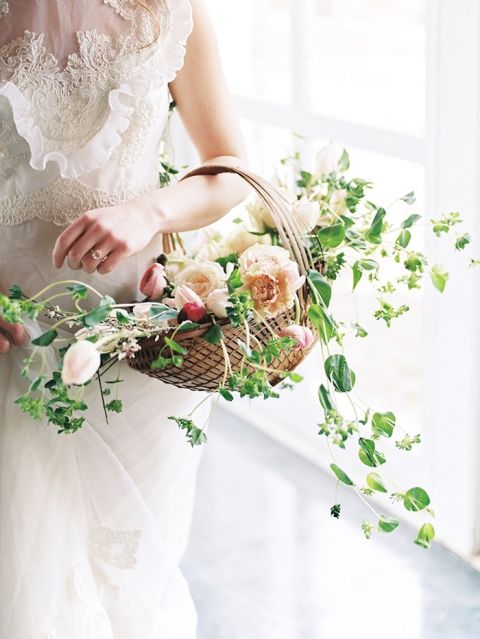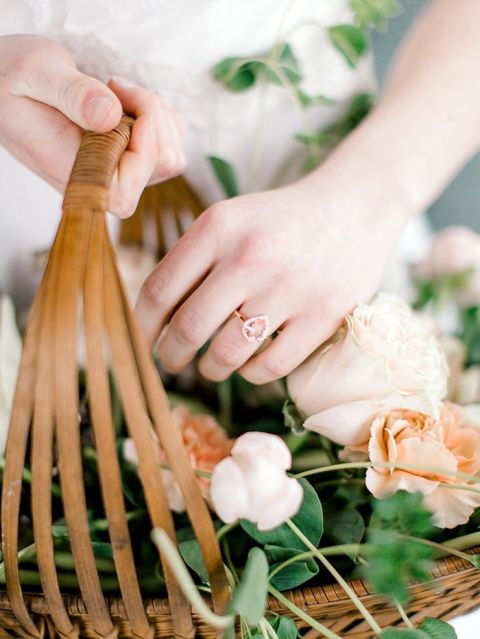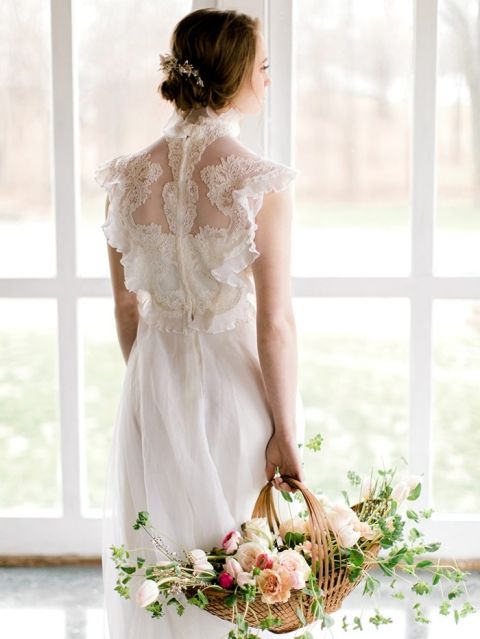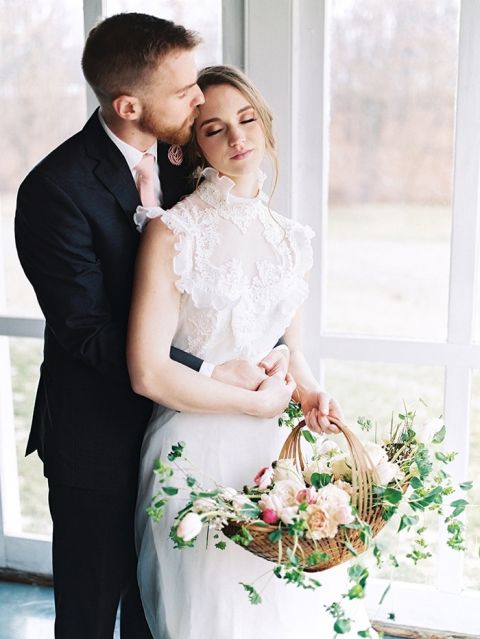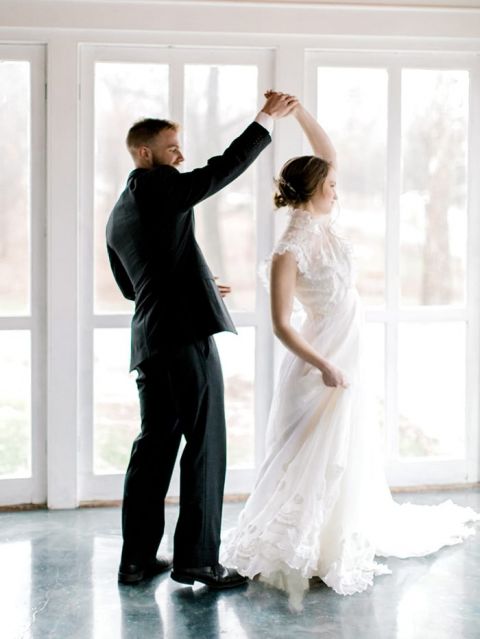 To play off the historic beauty of the estate at Stone House, Dorothy Louise Photography opted for a Victorian-inspired vintage wedding dress from Jolienne Collection! The high neck and ruffled lace sleeves created a timeless look for a bride getting married in the restored stone house. Ball Photo Co created a lush bouquet inspired by the spring gardens outside in shades of pink, peach, and yellow and tied with silk ribbon for a beautifully textural touch.
The moody storm light drifting in through tall windows created a romantic atmosphere for the ceremony and reception moved indoors at the first sight of rain. Elegant film photography softened the stone walls and captured the delicacy of the bride's dress and the intricate table decor in a subtle play of light and shadow.
To create an intimate indoor reception, they set a table with silk linen, pink depression glass, earthenware vessels, chased gold flatware, and seasonal fruit. The nod to spring's bounty continued in the honeycomb cake by Cake House Design!
PHOTO CREDITS –
Photography & Floral Design by Ball Photo Co | Wedding Venue: Stone House of St. Charles | Styling by Dorothy Louise Photography | Wedding Cake by Cake House Design | Vintage Wedding Dress by Jolienne Collection | Bride's Headpiece by Corbielle | Groom's Accessories from Ties.com | Hair Styling and Makeup by STL Glam Co | Event Rentals from The Antiquarian | Specialty Decor from What's New on the Mantel | Calligraphy by Fox and West | Bouquet Ribbon from Party Crush Studio | Styling Ribbon from Frou Frou Chic | Models: Kaity Lange & Nathan Bookout 
Sweet as Honey Heirloom Wedding Shoot