What better way to follow yesterday's utterly romantic surprise vow renewal than another wildly in love and impossibly stylish couple? JoPhoto journeyed to the Isle of Palms to capture Allison and Trevor's gorgeously styled marsala and champagne engagement on the beach!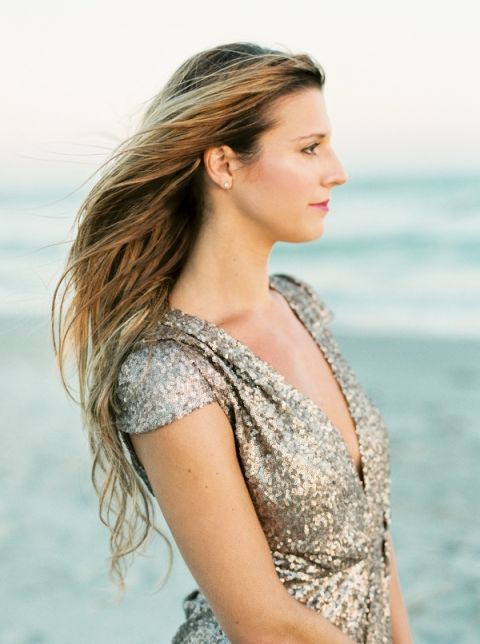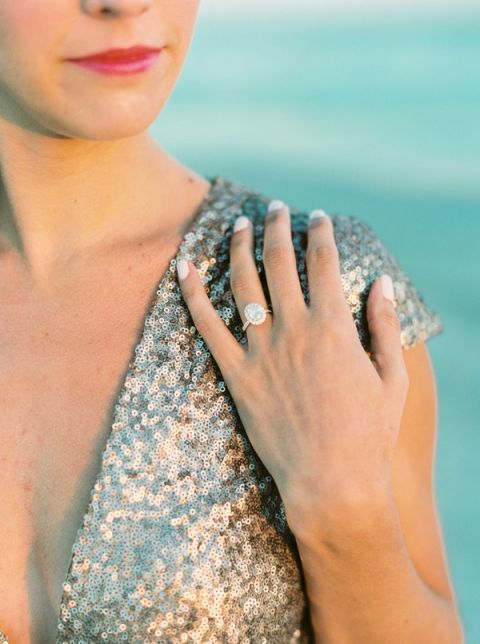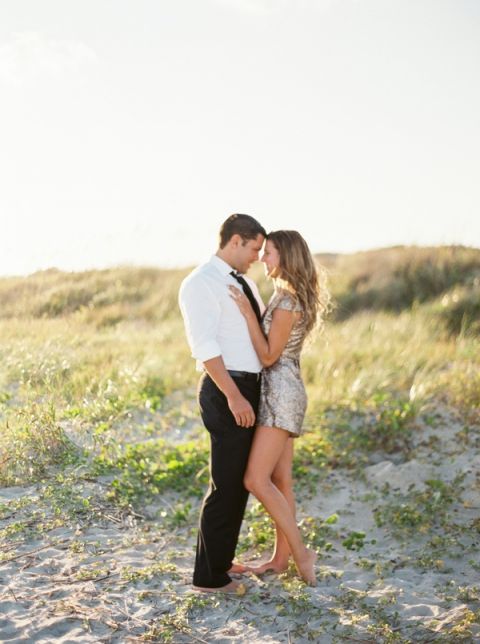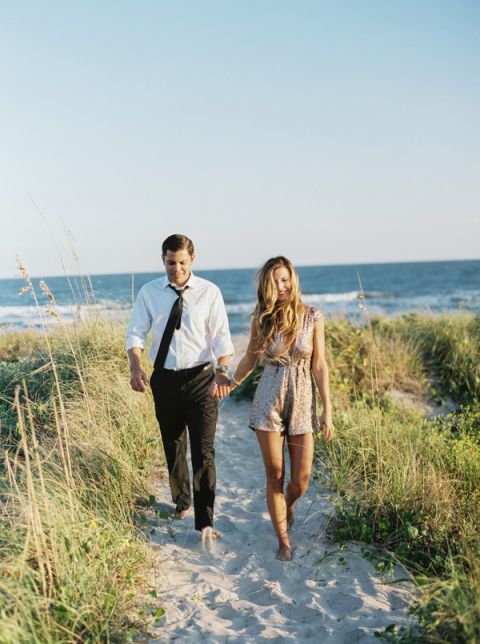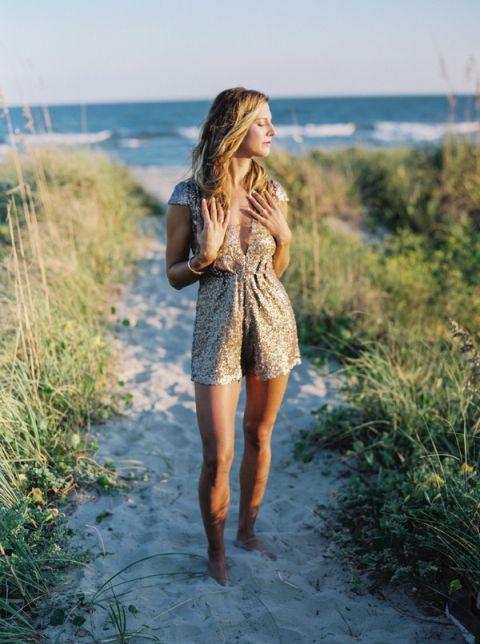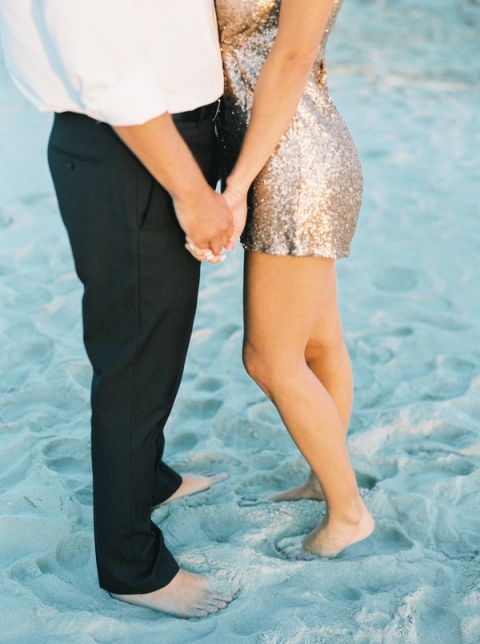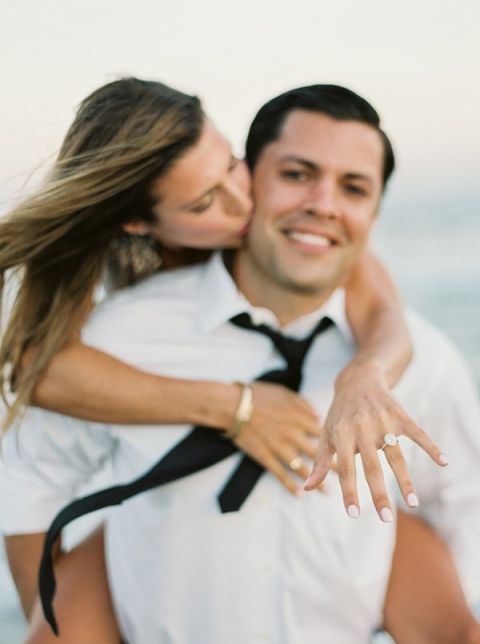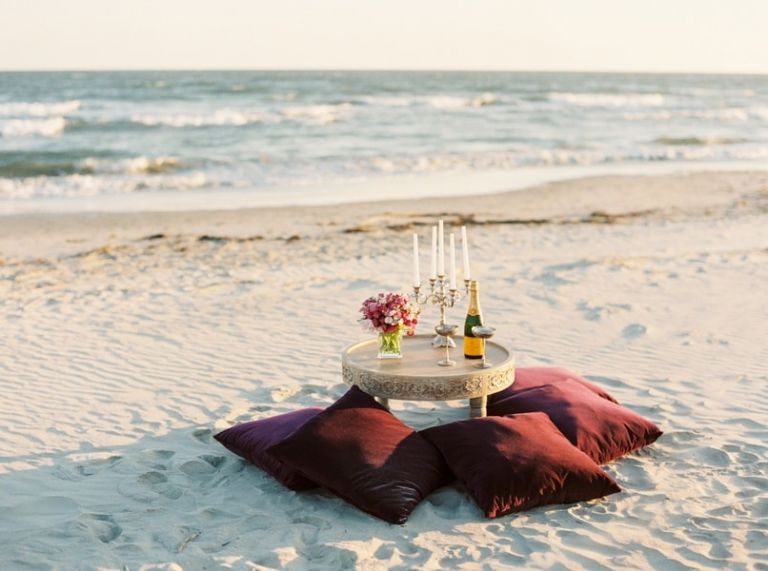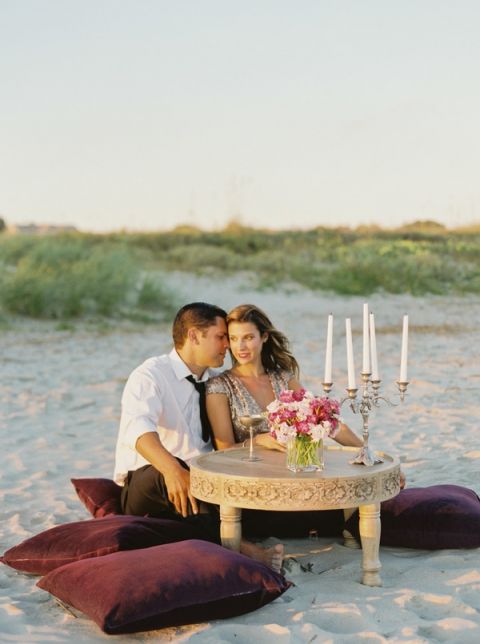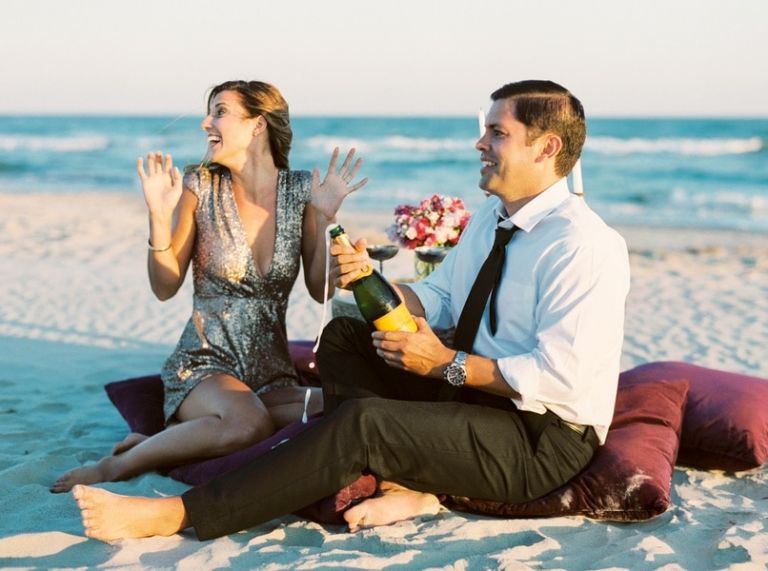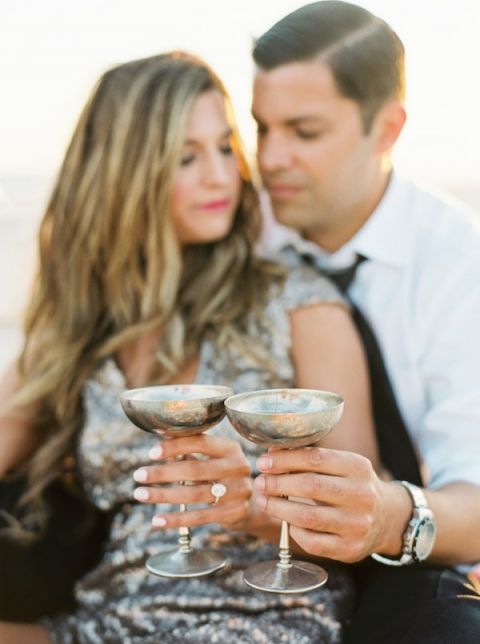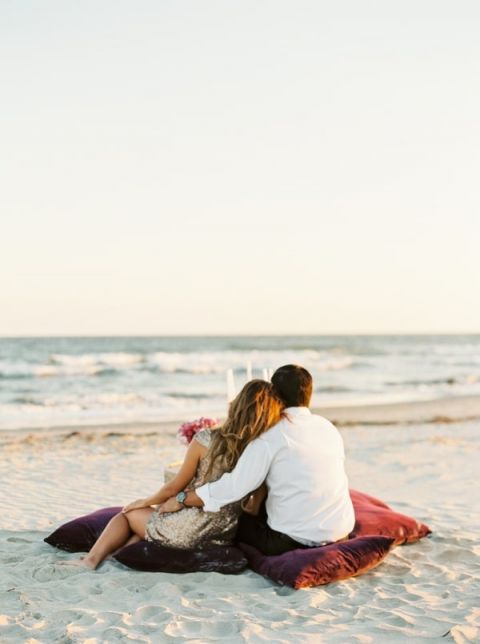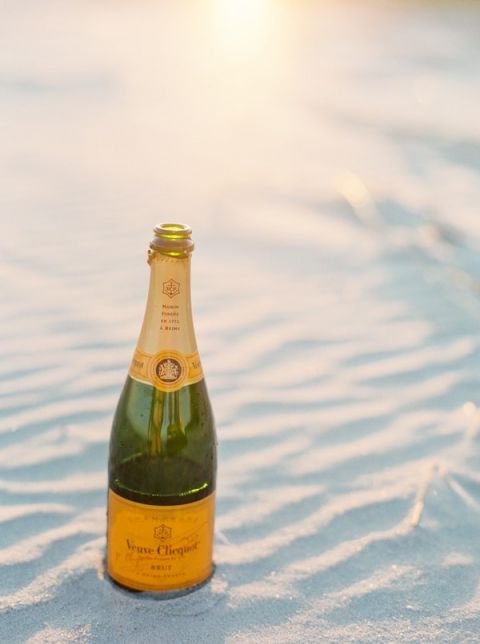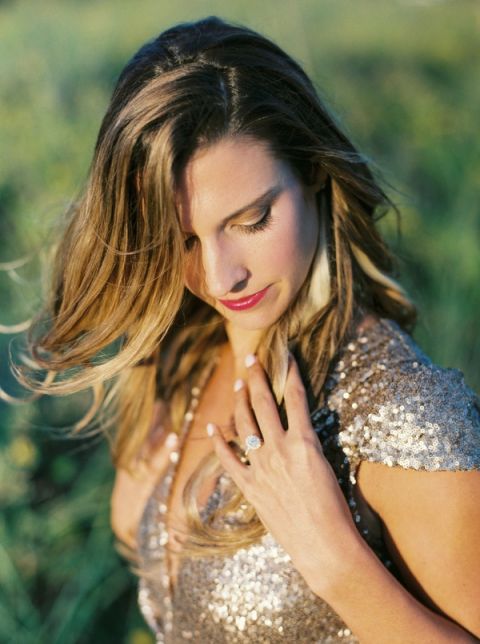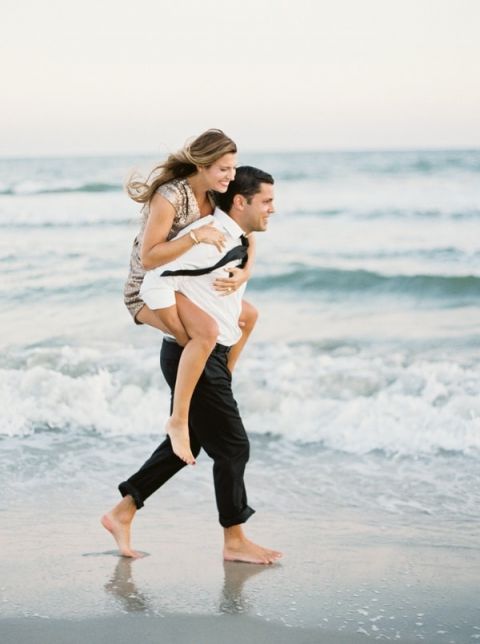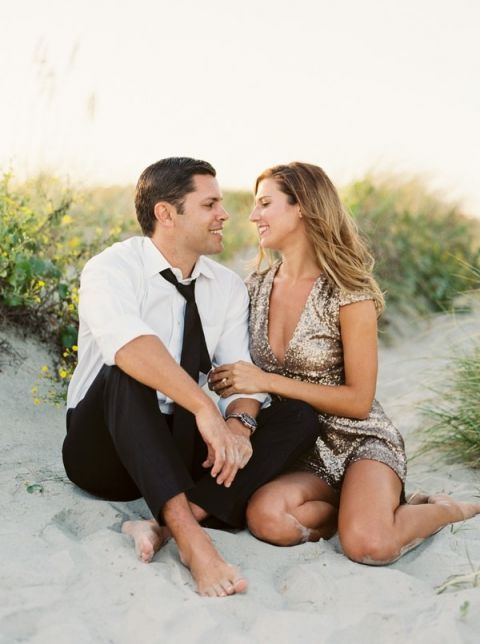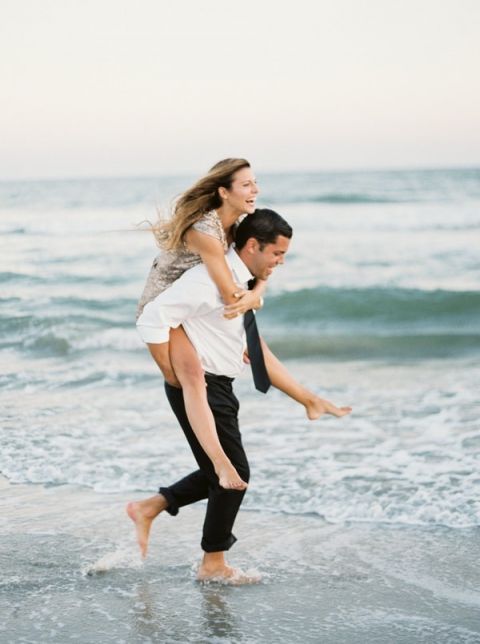 In anticipation of their wedding day at classic Southern venue Boone Hall Plantation, Allison envisioned an engagement that gave the pair a chance to let loose and have a little fun. Her champagne sequin romper and tousled beachy hair is the epitome of laid-back chic, while her groom-to-be rolled up his sleeves and loosened his tie.
While the gorgeous du0 and the windswept beach would have been gorgeous enough, Allison managed to create even more eye candy by styling a cozy table for two right by the waves. A simple centerpiece of blush and fuchsia flowers complemented the vintage silver candelabra and champagne coupes from Ooh! Events. The pair cuddled on velvet pillows around a carved wooden table, sipping champagne and watching the sun begin to set.
PHOTO CREDITS –
Photography by JoPhoto | Sequin Romper – Similar style from Revolve | Equipment Rentals by Ooh! Events | Film Scans by PhotoVision | Hair and Makeup by Vanity Salon | Submission via Two Bright Lights