I get to feature a lot of beginnings on Hey Wedding Lady with gorgeous celebrations of marriage, but today's stunning surprise vow renewal celebrates the love between two people who have been married for years and are still excited to start a new adventure together! Benjamin wanted to surprise his wife of nearly seven years with a renewed pledge to spend their lives together, and managed to pull off the most romantic surprise of all time!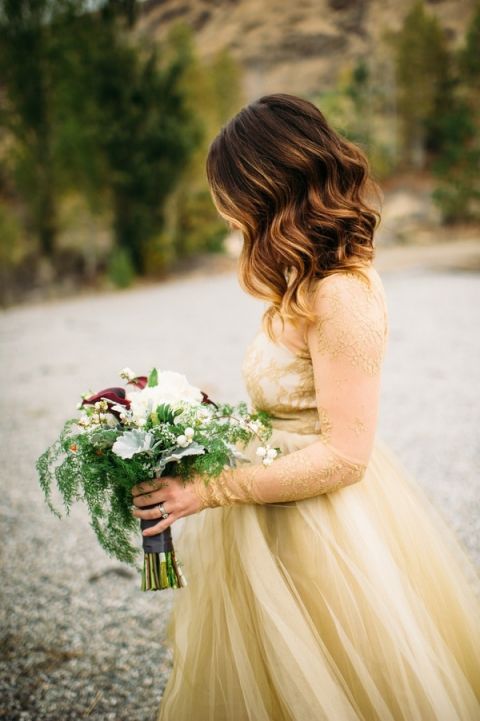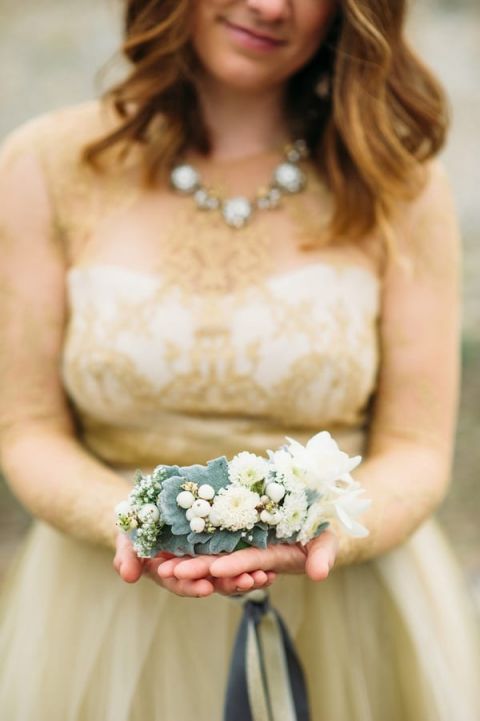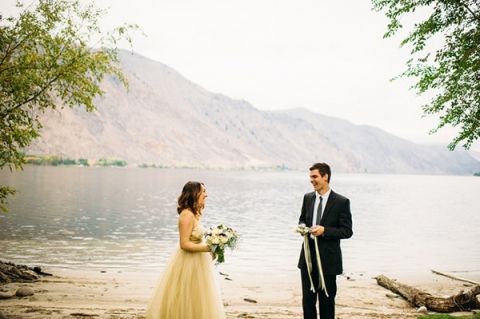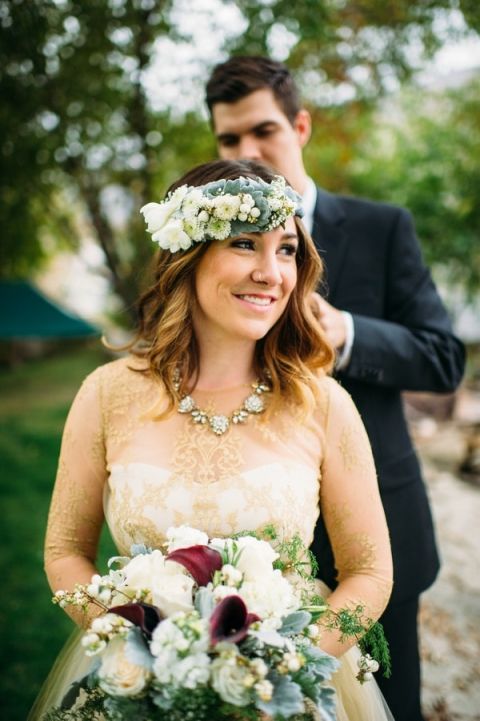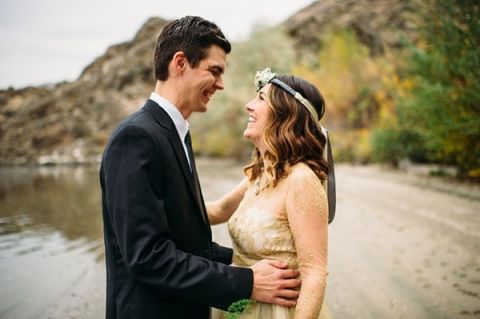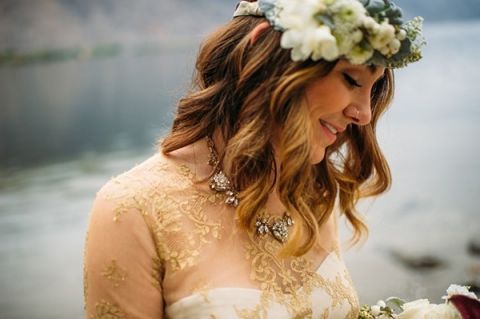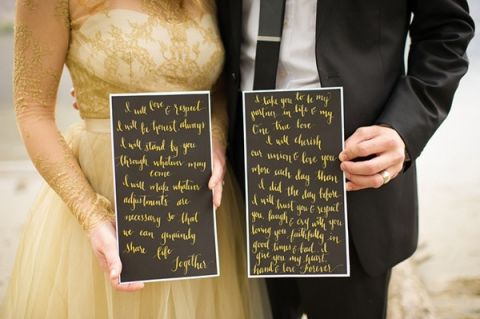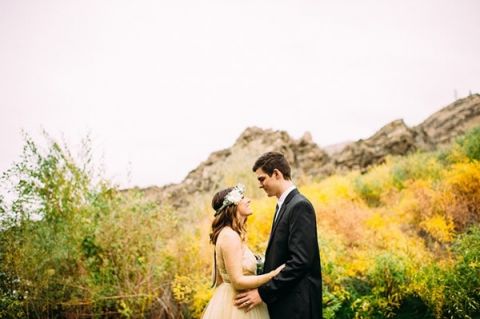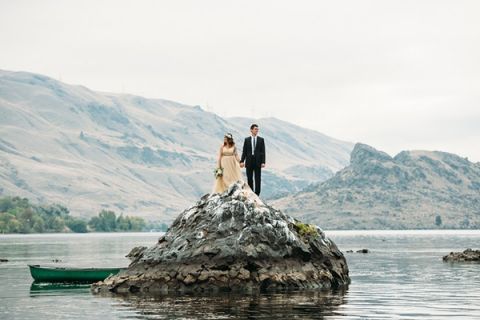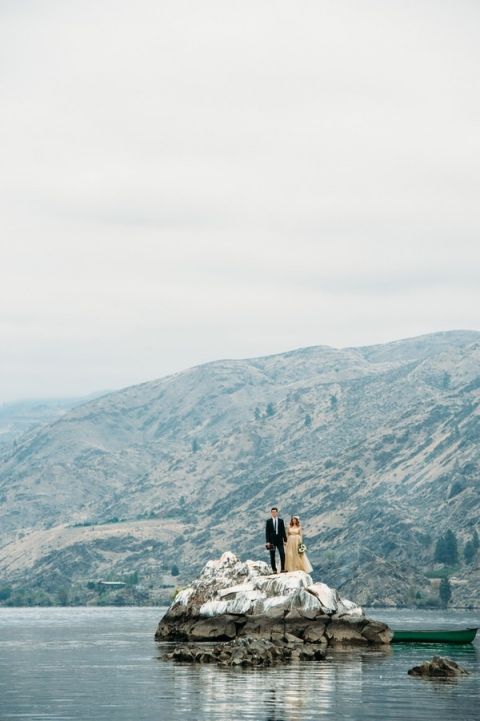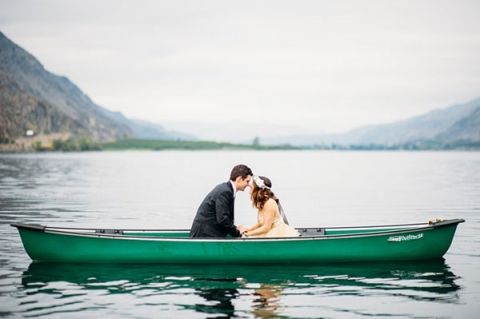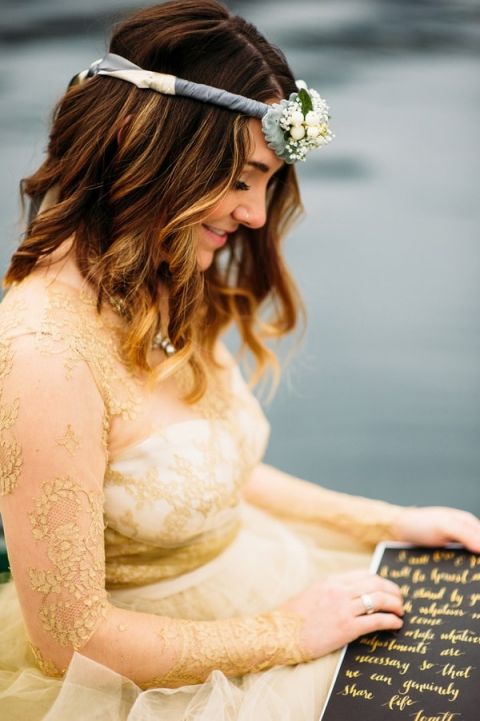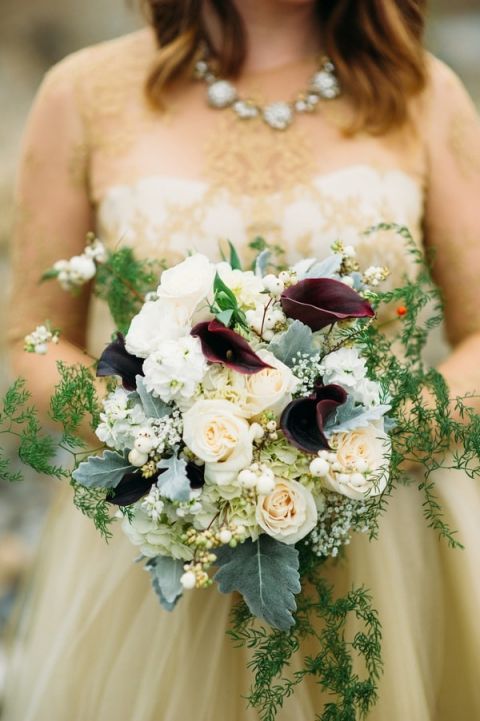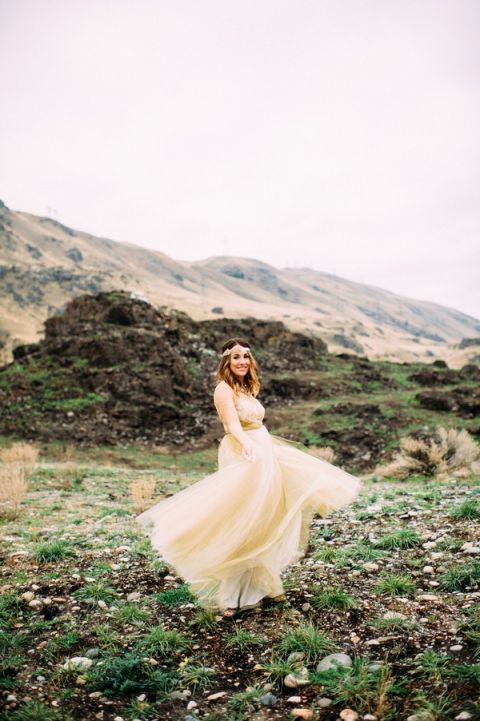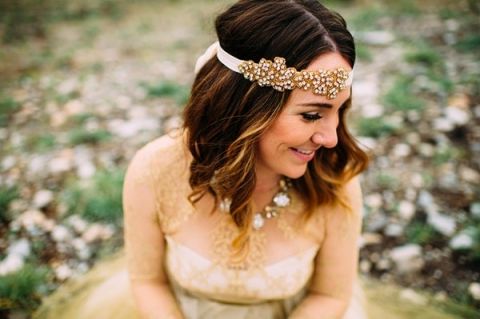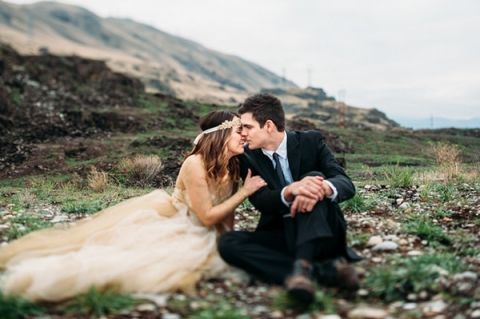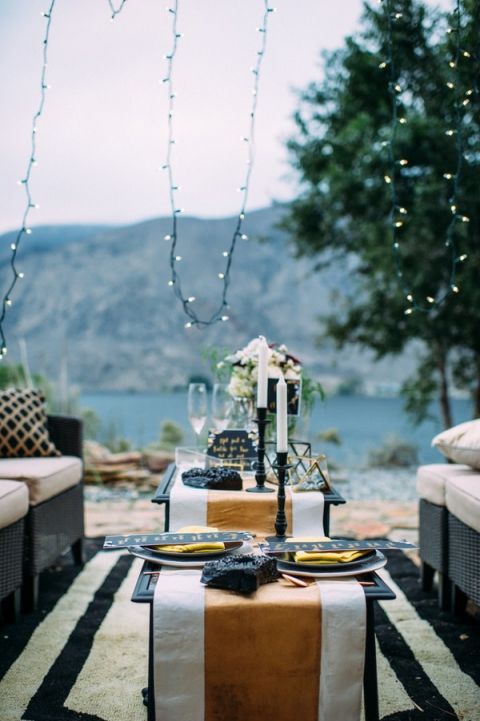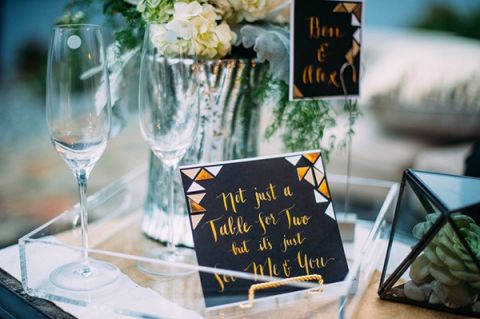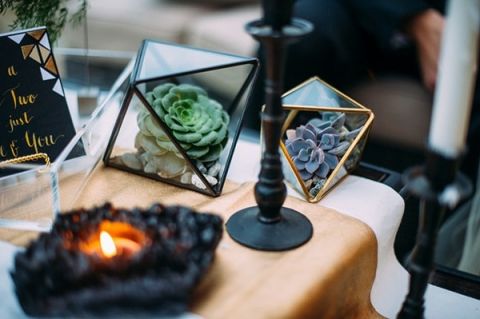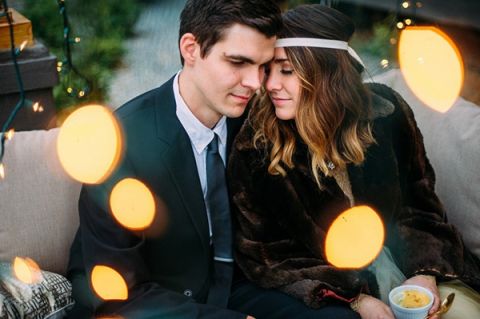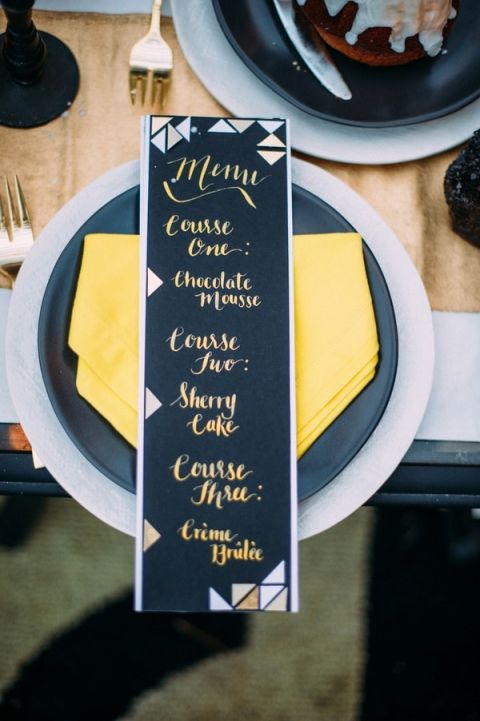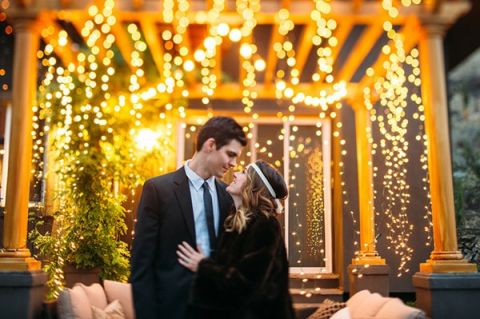 Alex thought she and Benjamin were heading to their family cabin for a relaxing weekend without their kids, and had no idea she was about to be swept off her feet. To clue his wife in to the surprise ahead of her, Benjamin gave her a heartfelt note telling her that he wouldn't hesitate to make the same vows, seven years later. He wrote, "as a matter of fact, let's do it. Let's commit to loving each other fiercely, unashamedly, and without reserve. Today, I want to ask you again… will you marry me?"
Alex was whisked off to their family cabin, where her own personal boutique awaited her. She got to choose her bridal ensemble from an assortment of gowns, shoes, and accessories – the winner was a gold lace gown with a flowing chiffon skirt, paired with a dazzling crystal statement necklace. For the grand reveal, the pair held a First Look on the shore of the Columbia River.
Benjamin wasn't done surprising his wife – he presented her with a handmade flower crown from Seattle Flower Lab, a match to her wintery bouquet of ivory roses, silvery dusty miller, and black cherry calla lilies. Francis & Co. created keepsake calligraphy prints of the weddings vows the couple exchanged on their wedding day to symbolize their lasting testament. From their photographer, Tonie Christine – "Their love speaks volumes to anyone around them and this vow renewal between their 6th and 7th year of marriage was not due to hardship in life or broken vows, but rather was a celebration of what they have done together and in anticipation of their exciting future! They later shared with me that what made this so special was that 'life had given their vows context and that having a chance to look at them again and share them aloud together, made them even more real' ".
The pair shared their vows again, this time in the quiet solitude of the Columbia River valley. They rowed to a small island in the middle of the river and exchanged the same promises that they made on their wedding day. To cap off the emotional and meaningful day, they returned to the family cabin for a dessert reception. While they were on the river, the cabin was transformed into a chic, modern retreat, with hanging curtains of twinkling lights creating an oasis for the two of them. A table for two was set with a view of the river – black and gold menus with modern, geometric details listed the dessert courses, while candles flickered in black crystal holders. This gorgeous reception signaled an end to their wildly romantic vow renewal and a beginning to the next chapter in their life together.
PHOTO CREDITS –
Photography by Tonie Christine Photography | Floral Design by Seattle Flower Lab | Calligraphy by Francis & Co. | Hair and Makeup by Platinum Studios | Submission via Two Bright Lights