Imagine celebrating your wedding at an intimate gathering in a Lake Maggiore Villa! The Villa Muggia offered the perfect inspiration for this Italian elopement shoot, with a stunning setting no matter how many guests! Svetlana Cozlitina and Edelweiss Weddings envisioned a wedding filled with vibrant fall colors to celebrate the surrounding Alps in November, with a dazzling couture dress that offers glamorous sparkle!
See more Italian Wedding Ideas!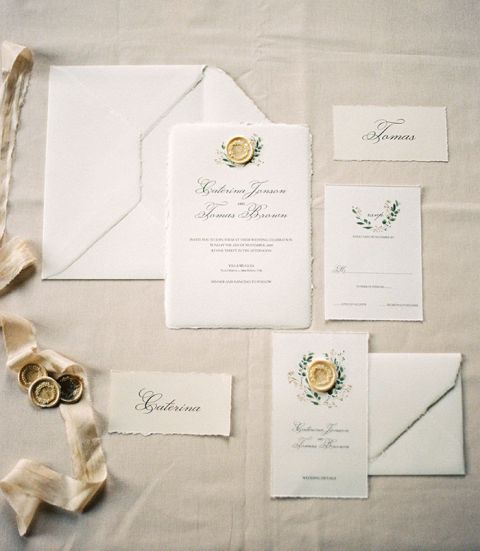 Our couple, Caterina and Tomas, planned an intimate Lake Maggiore villa wedding to celebrate in the splendor of the foothills of the Alps. Their beautiful invitations and elopement announcements by Edelweiss Weddings featured a spray of flowers illustrated into a crest, topped with lovely wax seal details!
Glamorous Italian Wedding Style with a Couture Dress
To make the most of the wedding morning, this beautiful bridal portrait session with Svetlana Cozlitina captured the romance of the bride's boudoir and exquisite getting ready details!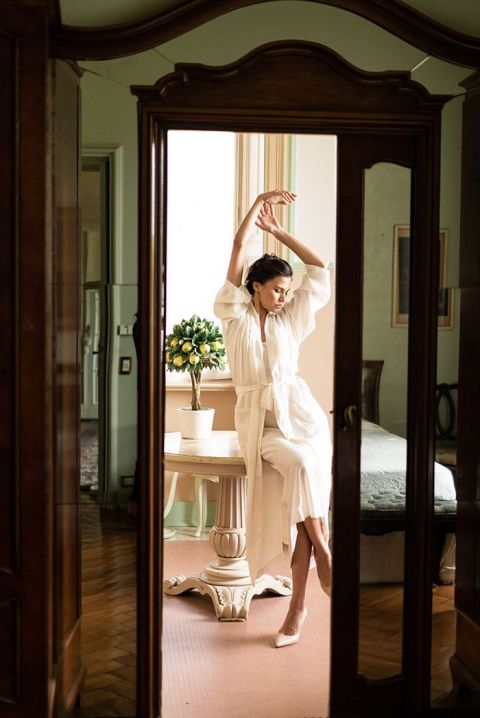 It's hard to beat the beauty of an Italian villa – the stunning estate created the perfect backdrop for this stunning wedding day and portraits that could be shared and cherished long after.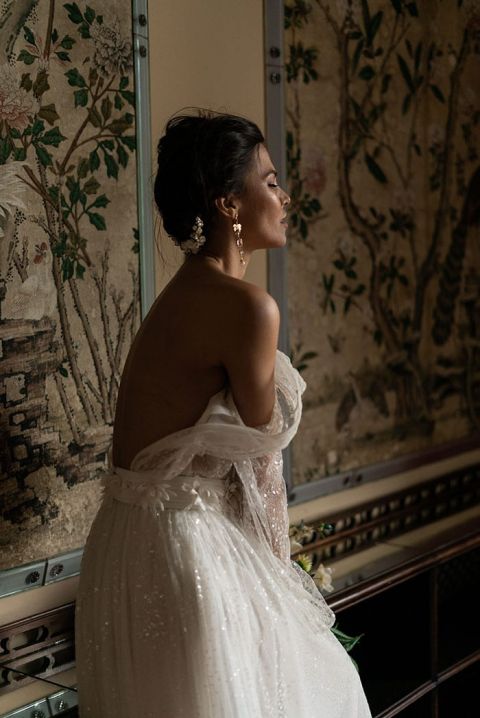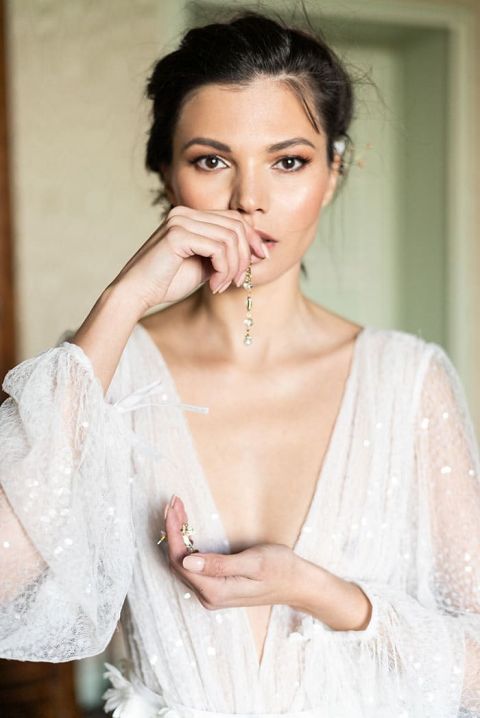 Ready to be dazzled? The bride's dress from Fio Couture featured sheer beaded sleeves and a plunging neckline dusted with tiny sequins. The stunning Italian-designed wedding dress shone in the moody glamour of Villa Muggia to create unforgettable bridal moments!
The stylist paired the glamorous bridal gown with fiery fall colors to match the splendor of the Alps in autumn. The November wedding colors included bold yellow, orange, and red paired with white lilies, chrysanthemums, and daisies.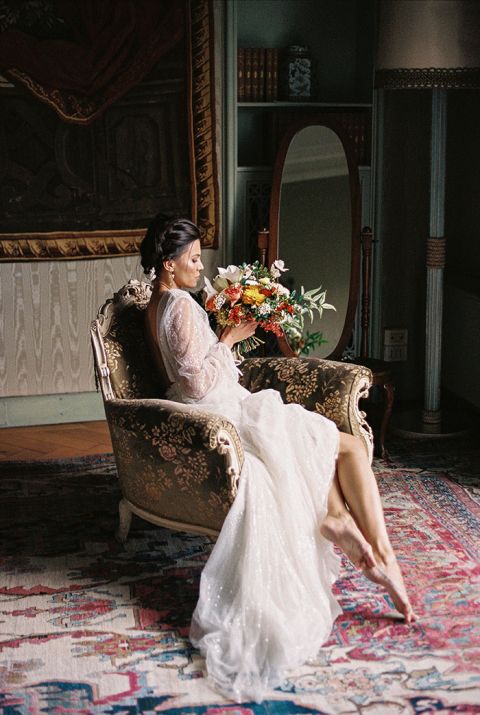 These moody and romantic portraits look as though they would be at home on the cover of Vogue.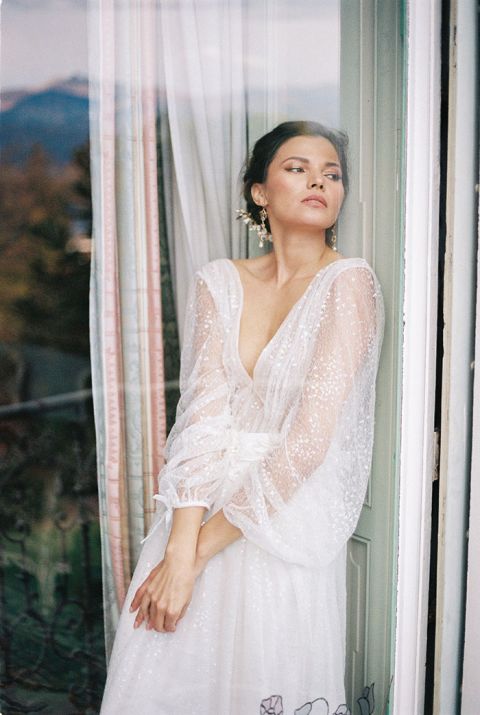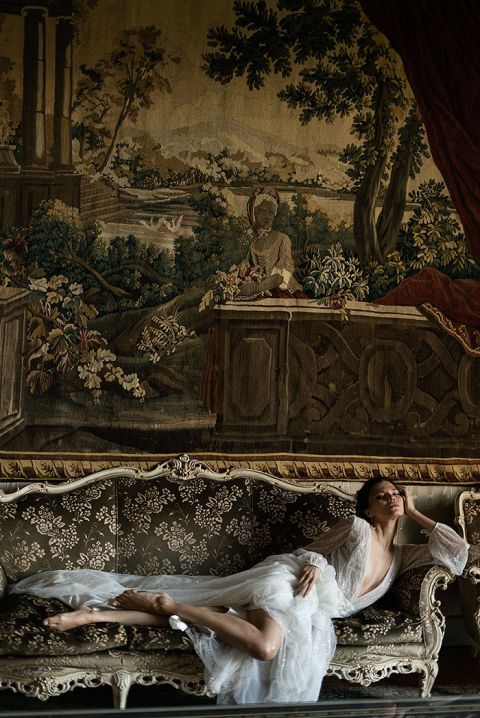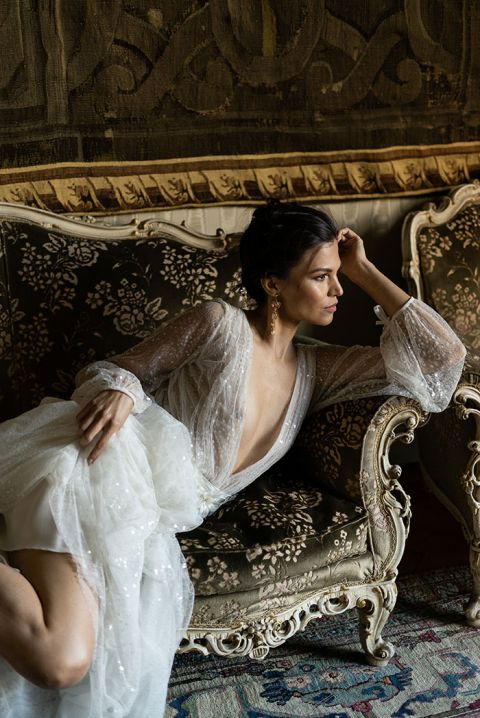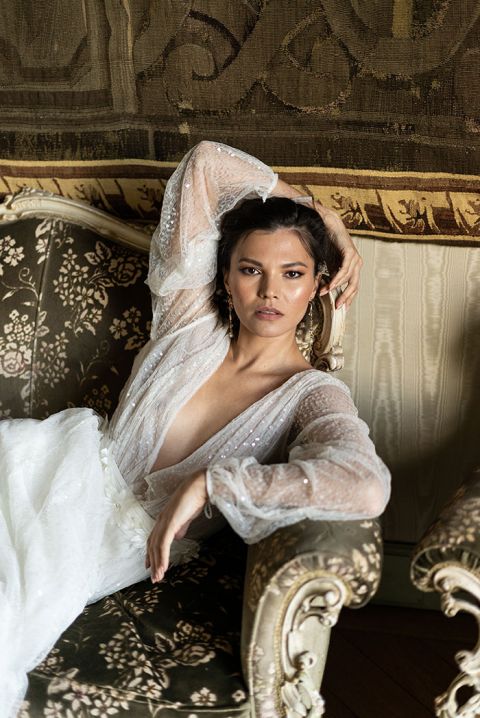 The lovingly restored tapestries and turn of the century furniture that were curated to give the villa its Old World charm offered the most romantic places for the bride to capture her wedding day portraits!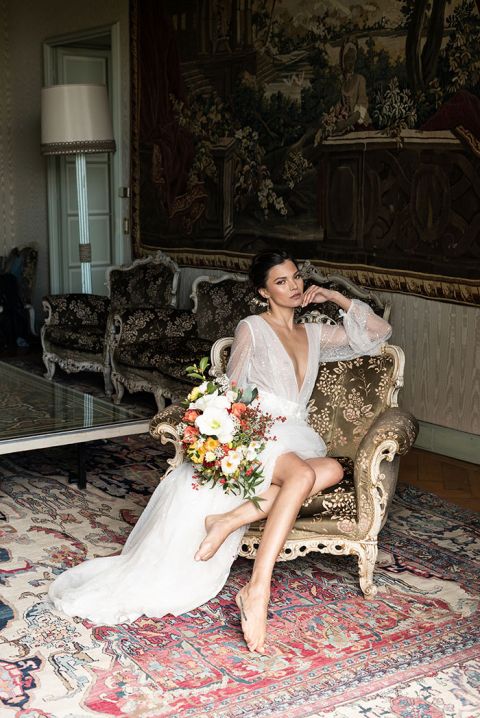 The flowers added a playful touch to the ethereal wedding dress and moody portrait photography, creating a bright splash of color against the rich tapestries and antique rugs in the villa.
Fiery Fall Colors for a Lake Maggiore Villa Wedding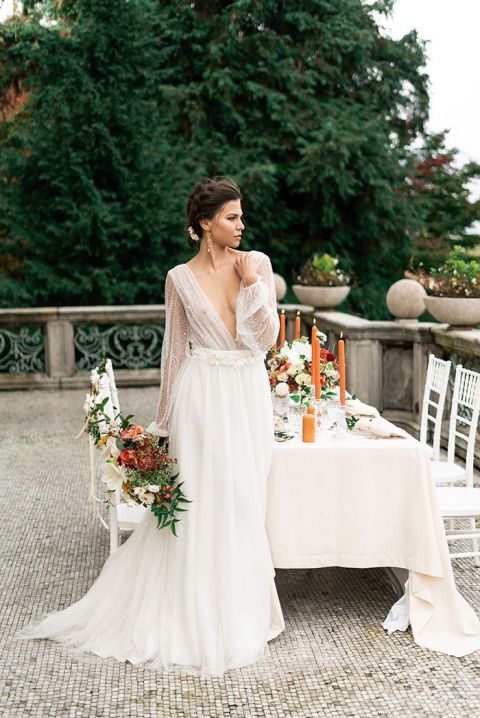 The reception took place on the terrace, overlooking the Alpine lake and the surrounding gardens. The color scheme brought in fiery notes of fall, with orange accents from the taper candles to the fruited branches laid on the intimate celebration table. The lovely autumn colors added whimsy and romance to the crisp white tablecloth and china place settings.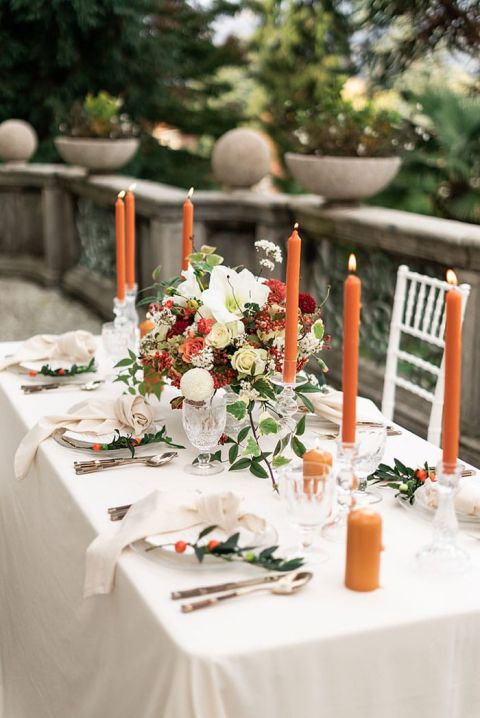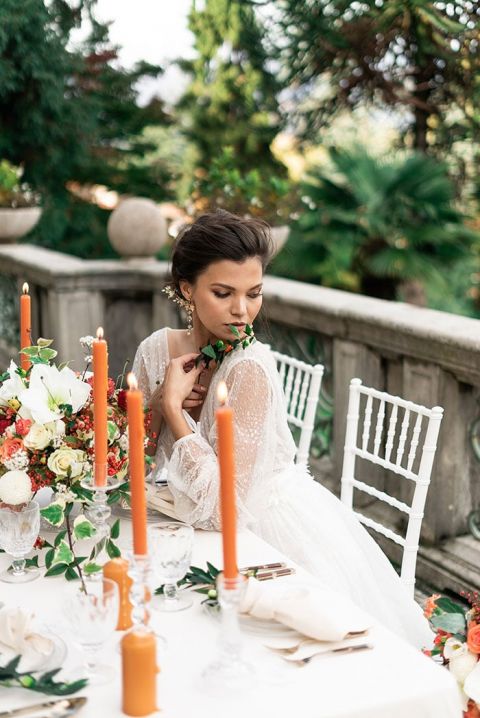 Imagine drinking champagne on a terrace overlooking Lake Maggiore, celebrating with an Italian wedding cake topped with beautiful fresh flowers to add sunny color!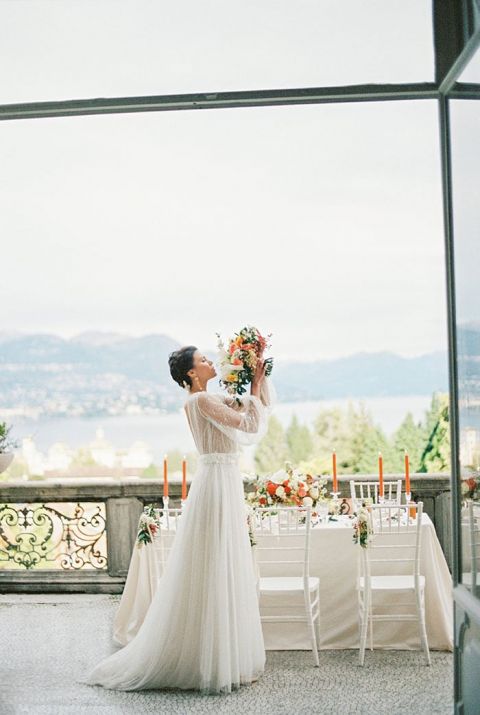 WEDDING VIDEO –
WEDDING VENDORS –
Photography: Svetlana Cozlitina | Videography: Svetlana Cozlitina | Wedding Venue: Villa Muggia | Event Planning and Stationery: Edelweiss Weddings | Florist: Della Bella Fiori | Wedding Cake: Moriggi Cake | Wedding Dress: Fio Couture | Jewelry: Della Bella Gioielli | Hair Styling and Makeup: Alena Trigolosov | Model: Fatima Spilberg | Submitted via: Matchology