'I'll marry you anywhere', I used to tell my fiancé, before we were engaged, before Coronavirus. I meant it, too, that I'd find a way to create beauty out of even the simplest celebration – at City Hall, in a backyard, on top of a mountain – and now I may have to stick to my word. Jessi Clare Photography and Just A Kiss Weddings And Events knew just how to make magic out of even the most simple wedding day, with this photo session overlooking the Southern California hills!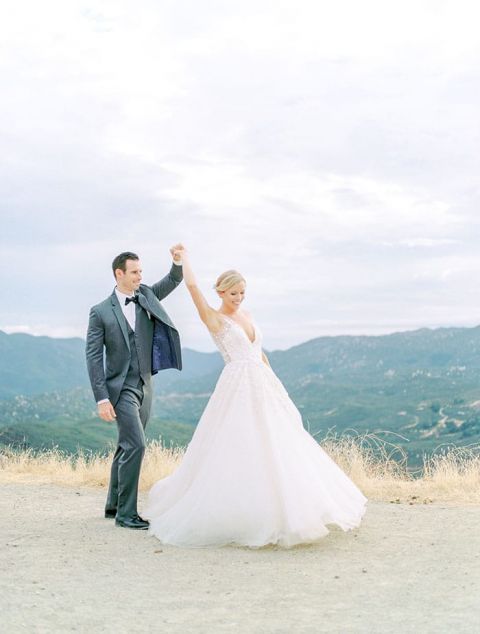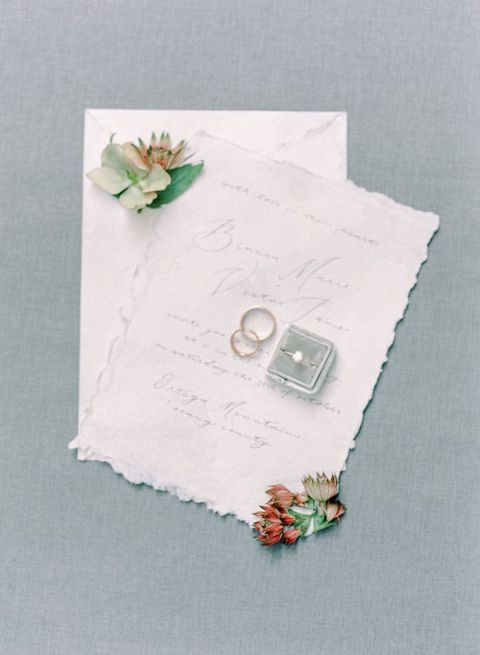 The Beatles said it first – 'All you need is love!' Add in an amazing photographer, and a gorgeous style team, and your wedding photos will capture the beauty and emotion of your wedding day no matter where it takes place.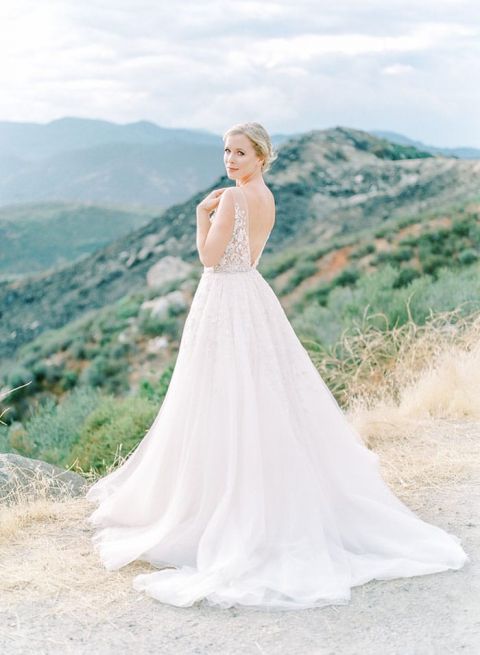 For this stunning elopement, the gown of choice came from Enaura Bridal. I've said it before – a gorgeous white dress will never look out of place! Many brides think they need to scale down their wedding day attire for an elopement ceremony or a micro-wedding, but this moment is never the time to go small. The most important part is finding a dress that makes the wearer feel like a bride, even if there are no guests in attendance.
With the embellished lace A-line gown as the breathtaking focal point for this bride's look, hair stylist and makeup artist Kayla Arielle Artistry kept the beauty classic and romantic. A soft updo hairstyle was the perfect choice for this hilltop elopement, with a few strands to dance around the bride's face in the breeze.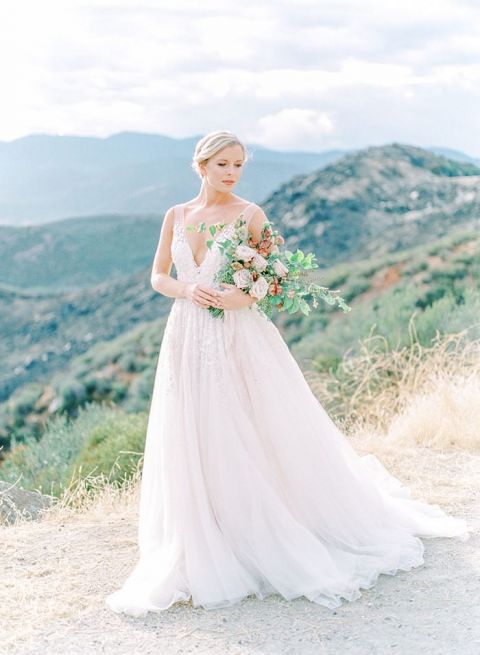 Wild Sage Flowers combined lavender roses, burgundy lisianthus, and greenery to create the bride's beautiful bouquet! This is one of the must-have details for minimal wedding photos, in my mind. This stunning floral arrangement reflected the changing colors of the Southern California hills to add organic elegance to the bride's timeless wedding dress.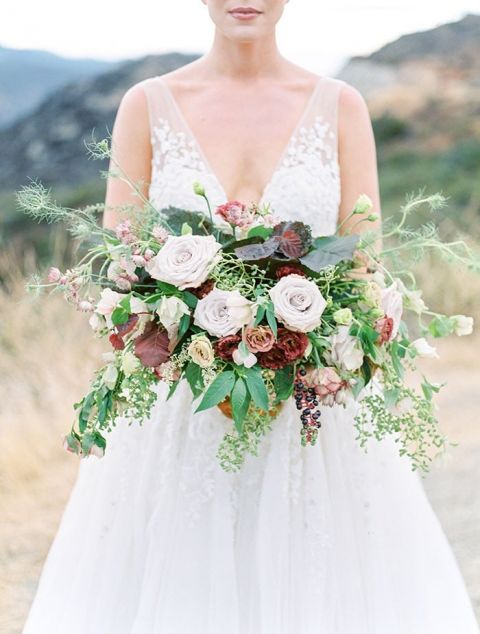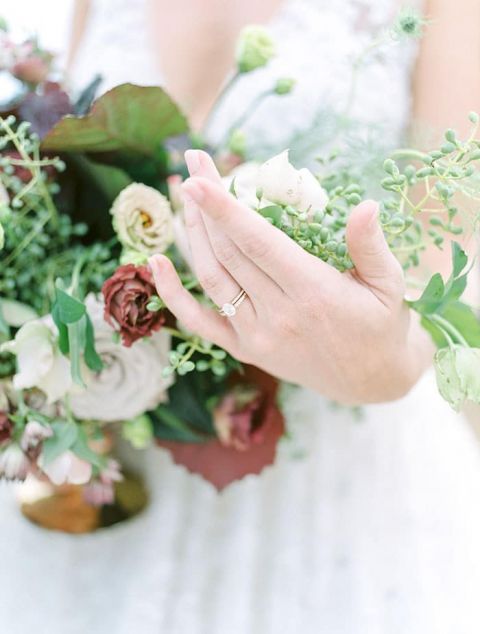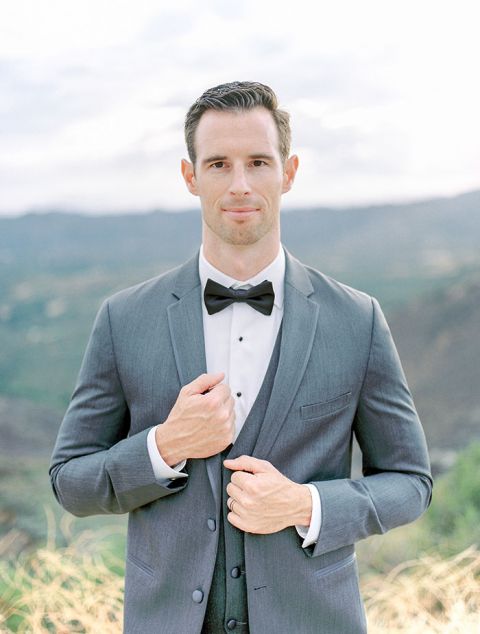 Despite the rural location, our handsome groom matches his bride in formality with a gray three piece suit from Stitch and Tie. All they need are each other to make the most perfect wedding day memories!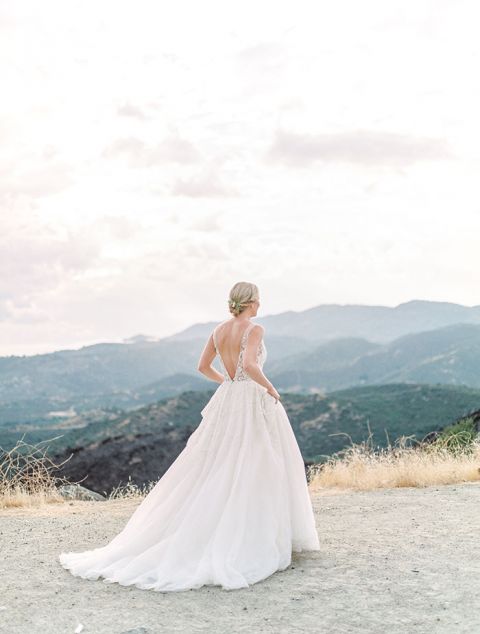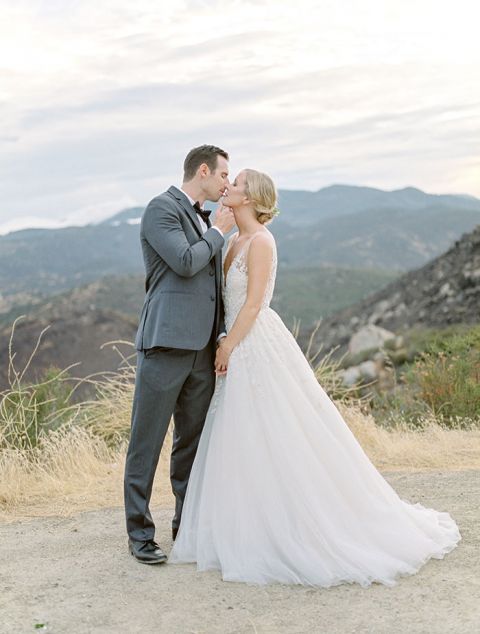 'I want to stand with you on a mountain,' – countless middle school dances with Savage Garden perfectly encapsulated what this moment means!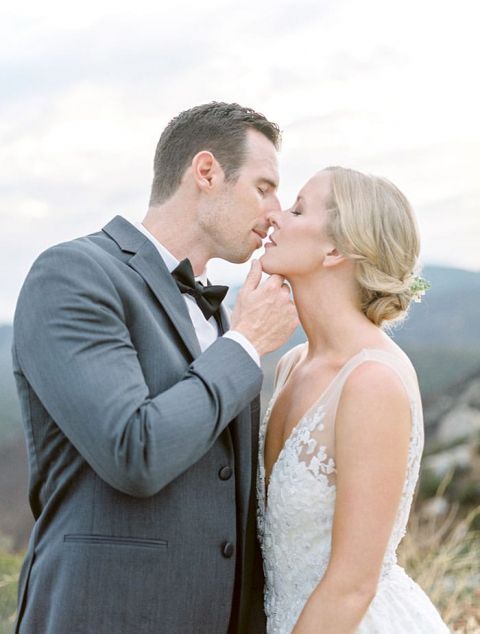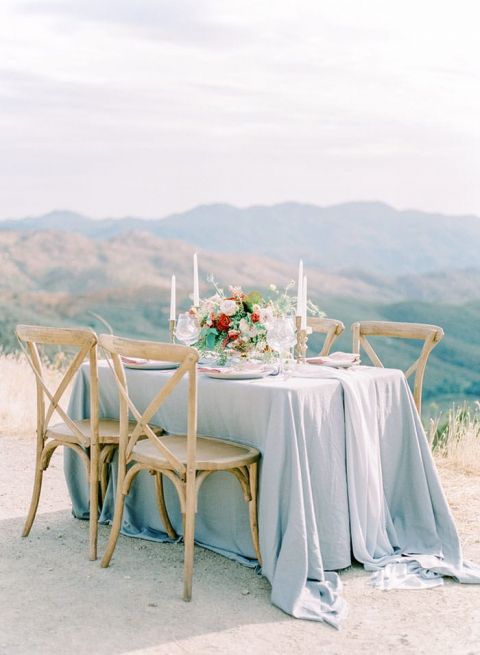 Sweet Salvage Vintage Rentals set this table for the couple and their witnesses to show the power of an intimate reception. To bring the beauty of Malibu into the event decor, they chose rustic cross back chairs and an organic linen table cloth. The natural wood and dusty blue colors echo the beautiful horizon stretching to the coast.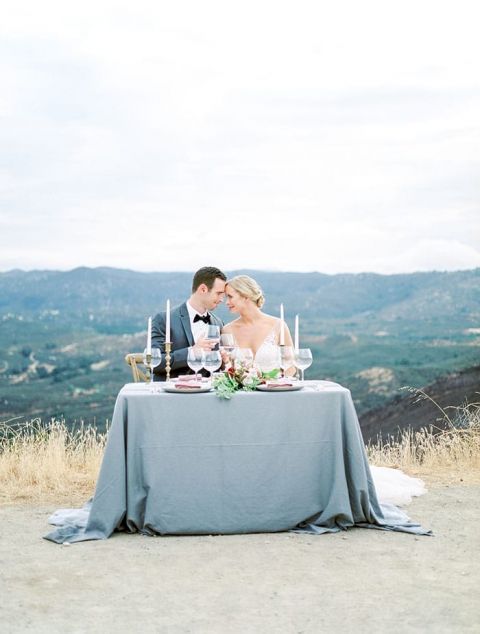 Even a table for two can be beautifully styled! No matter how small your wedding day, there's always cause for celebration when two hearts tie the knot.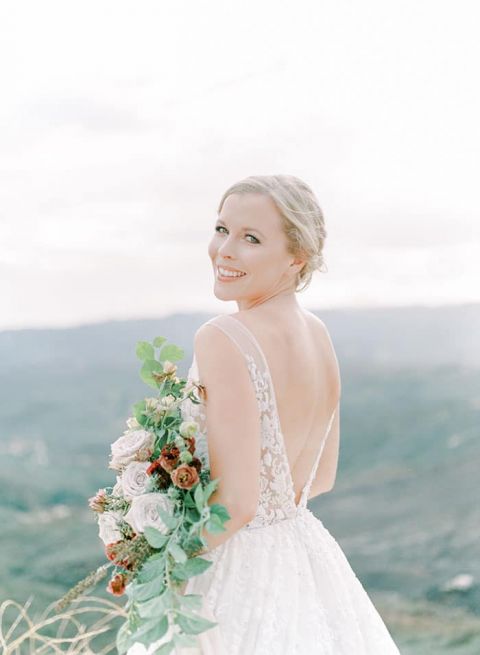 Whether this was Plan A all along, or a twist of fate, there can be magical moments to be had, even on the side of the road. With your loved one by your side, the rest is all dreamy details!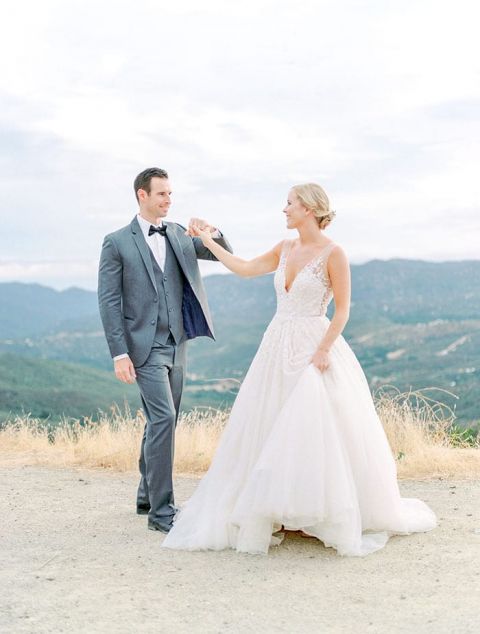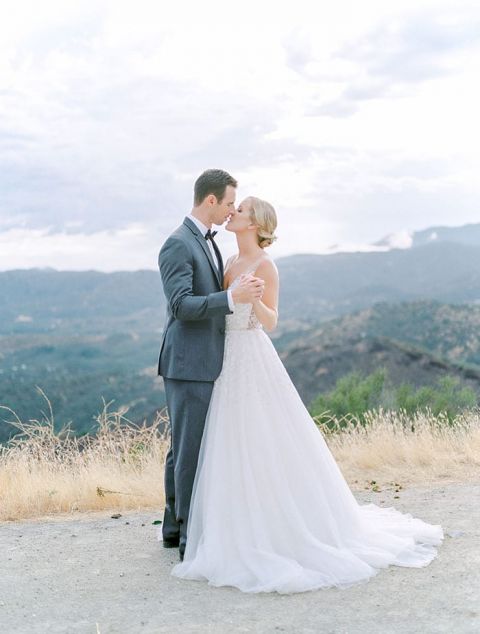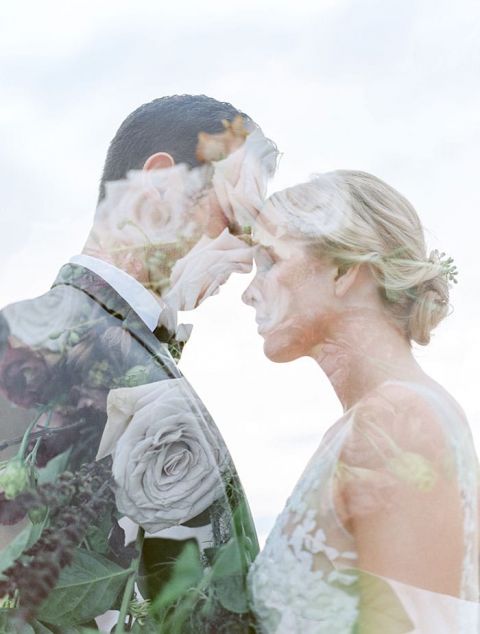 WEDDING VENDORS –
Photography: Jessi Clare Photography | Event Planning: Just A Kiss Weddings And Events | Florist: Wild Sage Flowers | Wedding Dress: Enaura Bridal | Groom's Attire: Stitch and Tie | Hair Styling and Makeup: Kayla Arielle Artistry | Event Rentals: Sweet Salvage Vintage Rentals | Photo Mentor: Savan Photography | Stationery: Bijou Creative | Submitted via: Matchology