I don't know about you, but the long nights and chilly days make me want to cuddle up with something hot and spiced. Today's inspiration came from my longing to do just that, in a cabin nestled somewhere in the autumn woods. When you do what I do, it's not hard to track most thoughts back to a wedding design, so I channeled my desire for spiced cider and falling leaves into an inspiration board!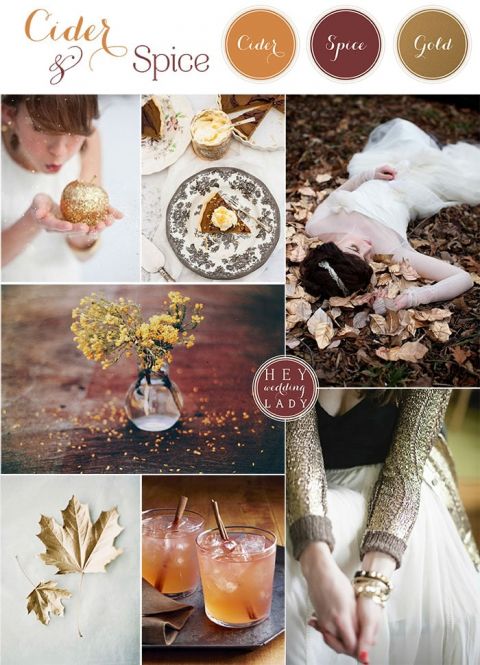 I based the design concept off traditional autumn colors deepened with woodsy tones and glammed up a little with the addition of rich gold. The palette is perfect for a rustic and inviting setting, a camp or cabin set in the woods where nature provides most of the decor. With that in mind, gilded leaves become the perfect addition! Pair them with simple fall flowers like dahlias and chrysanthemums to keep things seasonal and natural. The next element to bring in is spice – cider or mulled cocktails, hot chocolate with cinnamon, and local seasonal pies will keep your guests feeling cozy despite the chill!
Cuddle up with my favorite trend of the fall – a sweeping skirt underneath an elegant cardigan. Indulge your desire for an grand gown by topping it with a comfortable but glamorous sweater. Opt for glittering metallic cable knits or sparkling sequins as a sure fire way to stay warm in style!
PHOTO GALLERY –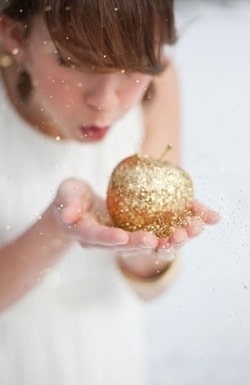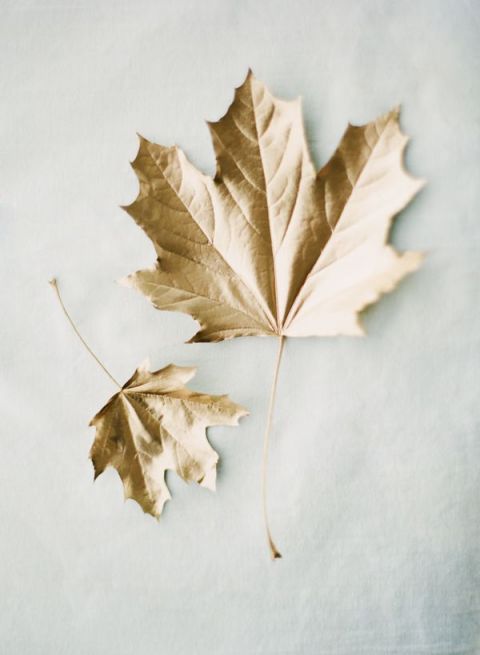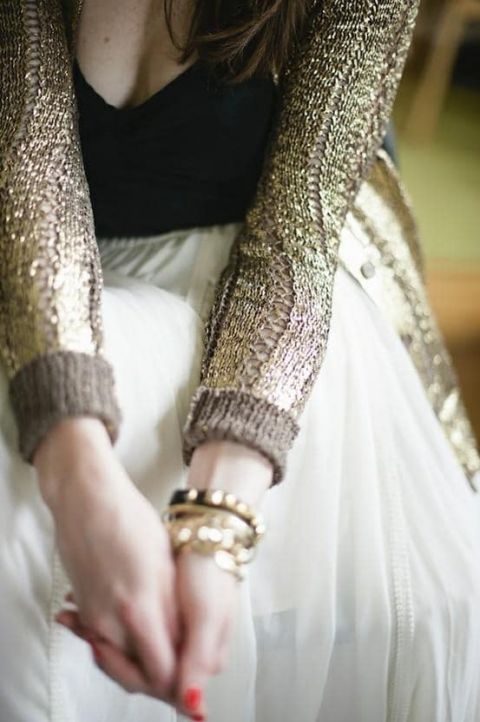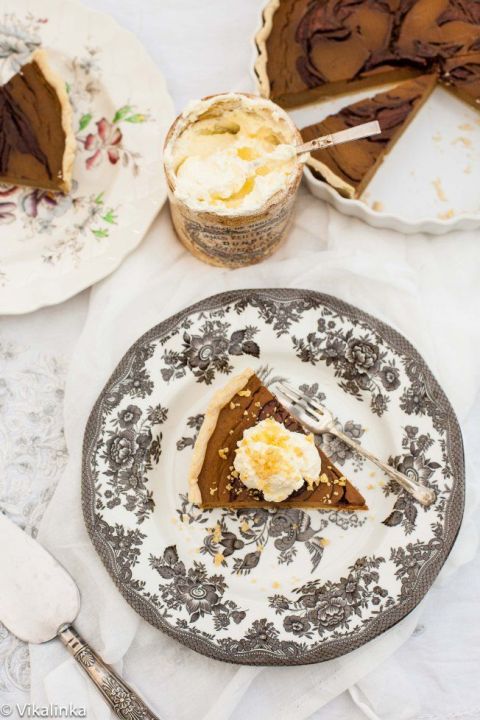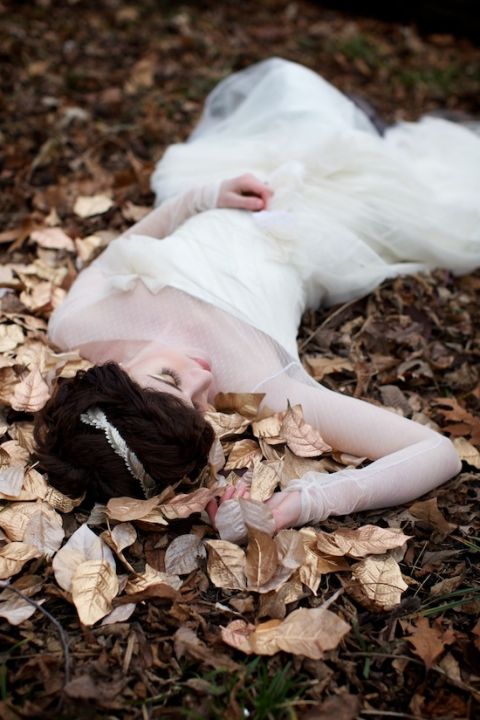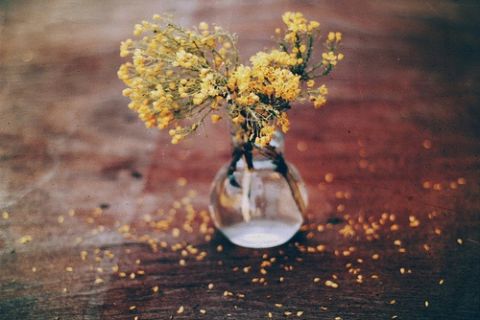 Photo Credits: Golden Apple – Photography by Caitlin Sheffer | Pumpkin Pie with Toblerone Swirl by Vitalinka | Woodland Bride – Photography by Simply Jessie Photography, Wedding Dress by Mignonette Designs | Yellow Flowers by Gabriella Totyik | Gold Leaves by Katie Stoops | Cider Jack Cocktails via The Food Network | Gold Cable Knit Cardigan – Photography by Melissa Oholendt, Sweater by BCBG