The Secret Garden is a personal favorite of mine, so I was delighted when this incredible Bohemian garden wedding from Emily Chappell Photography landed in my inbox! Emily strove to create a shoot that celebrated the intimacy and romance of that secluded spot that celebrated romance and captured the ethereal, dream-like quality of classical art.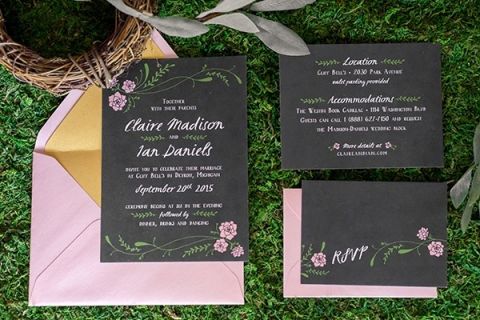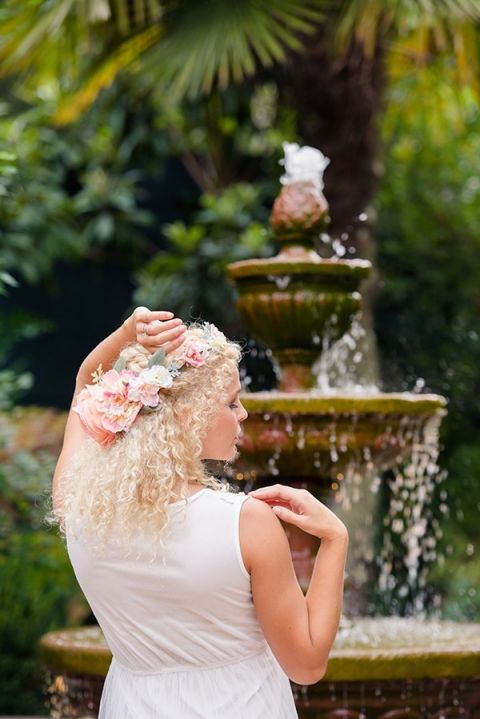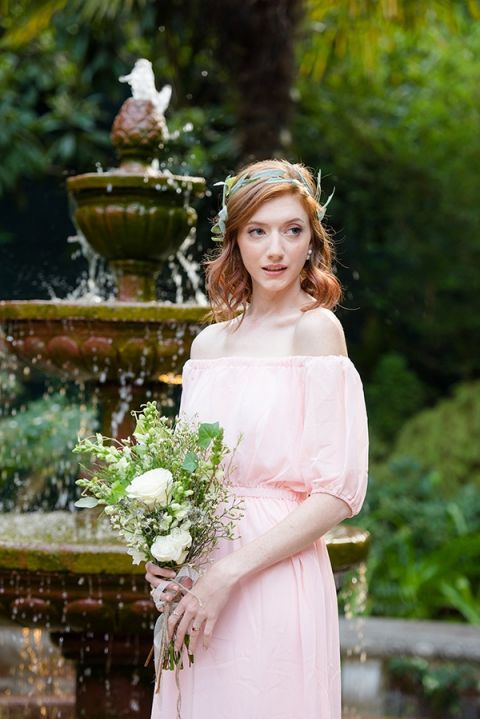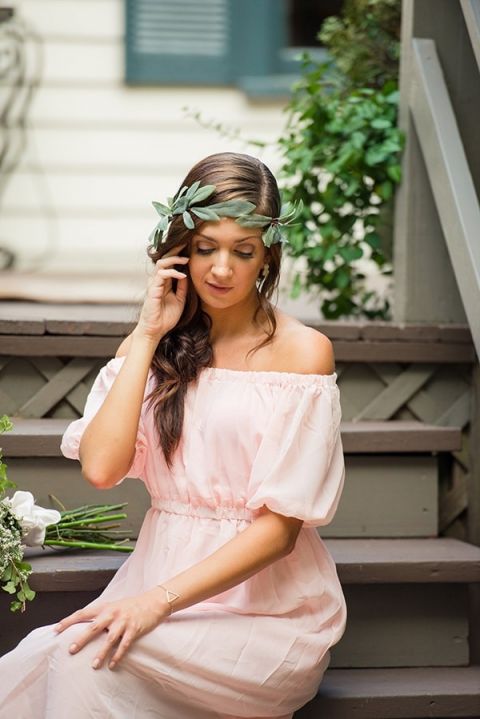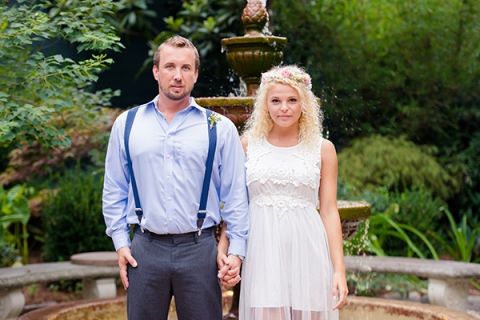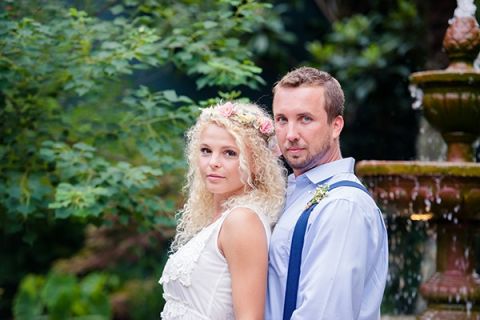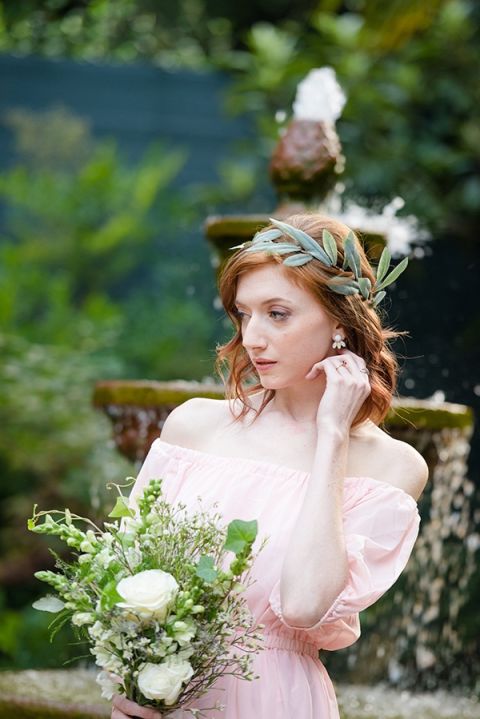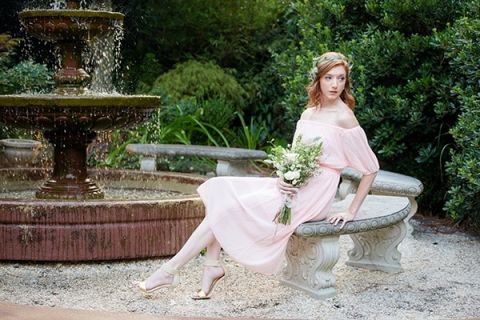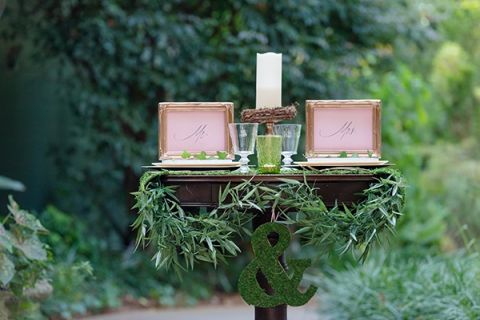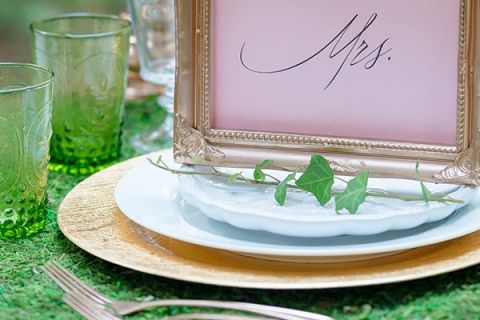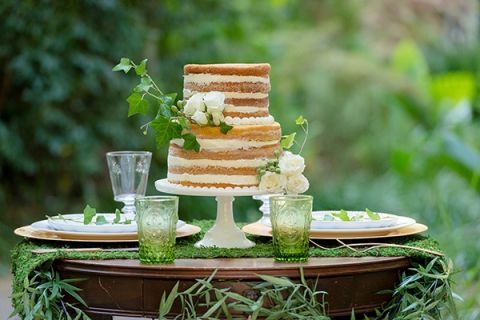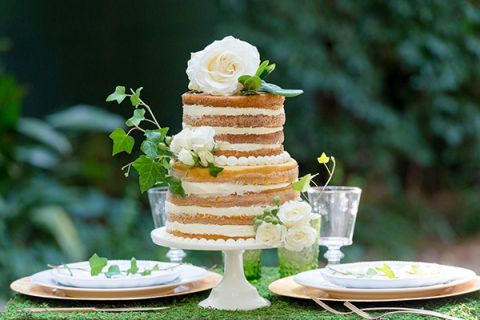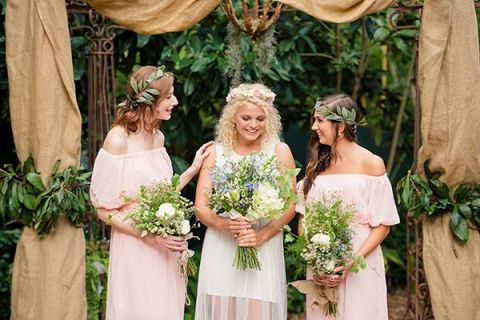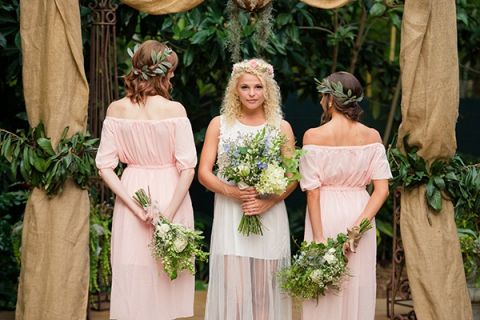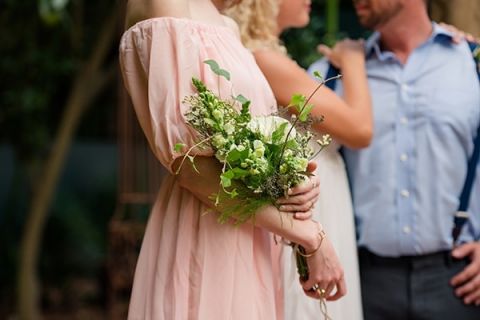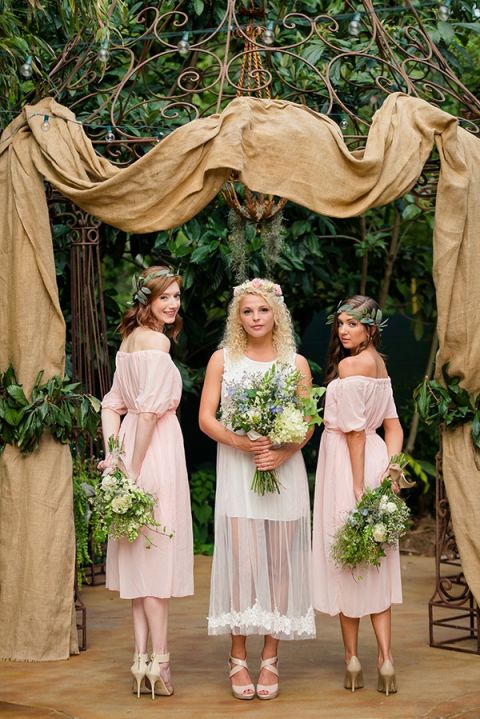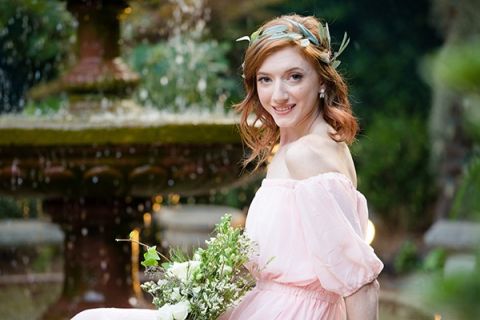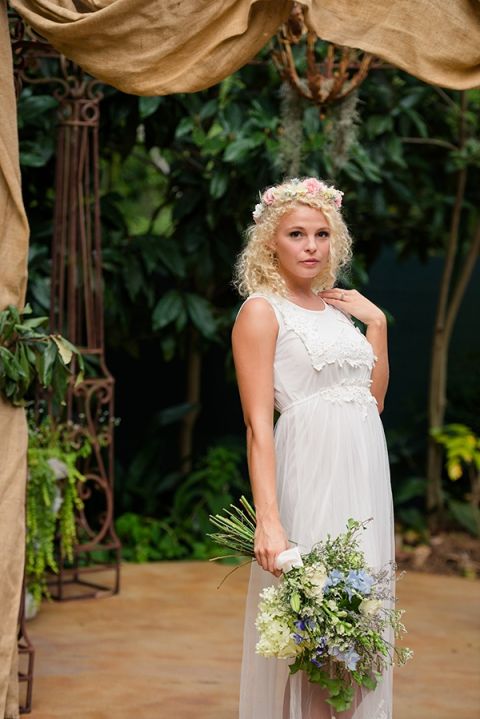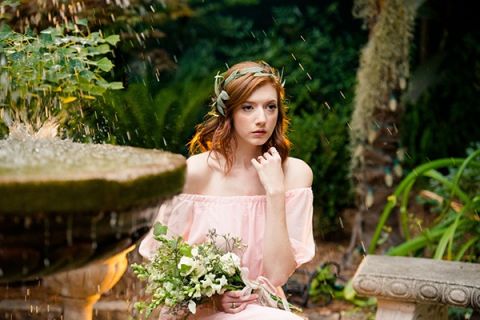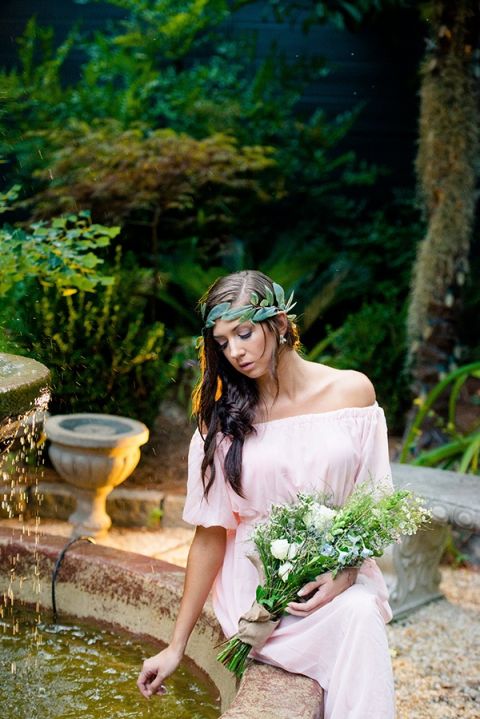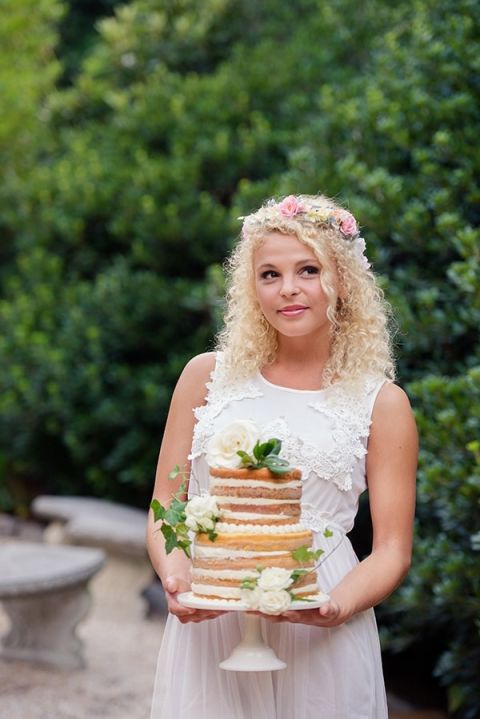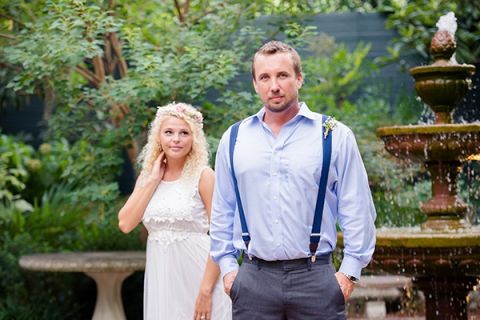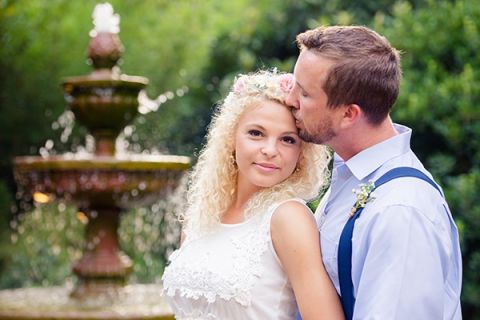 The River Road and Jasmine House in South Carolina was her vision already brought to life, with a lush, overgrown garden full of hidden nooks. The graceful fountains and turn of the century setting beautifully captured the inspiration of the classic story, shot through with delicate sunlight. In keeping with the untamed beauty of the gardens, floral designer Cricket Newman Designs created loose bouquets of wildflowers in soft green and white shades, with the addition of dreamy blue for the bride's bouquet. The pedestal Sweetheart Table was adorned with a carpet of moss and twining vines of ivy, set with green and gold place settings and calligraphy cards for the bride and groom. The wedding cake by Izzabee's Confectioneries was the perfect representation of their theme, with a luscious naked cake adorned with tendrils of ivy and wild-blooming ivory roses!
As exquisite as the setting might be, it's the bridal party that truly brings this shoot to life. The gorgeous bride looks as though she stepped directly out of a Botticelli painting, while her bridesmaids' romantic bohemian looks beautifully resemble garden nymphs. Emily purposefully kept the styling loose and simple – soft blush and ivory hues, flowing lines, and a touch of lace – to allow the ladies' natural beauty to shine through. Hair and Makeup artist Amy Schaming worked within that style directive with fresh-faced, natural makeup and slightly wild hair. Loose, flowing waves were topped with flower crowns by Love Sparkle Pretty with blush pink roses for the bride and simple circles of olive leaves for the bridesmaids!
PHOTO CREDITS –
Photography, Coordination and Styling by Emily Chappell Photography | Located at The River Road and Jasmine House | Floral Design by Cricket Newman Designs | Floral Crowns by Love Sparkle Pretty | Hair and Makeup by Amy Schaming | Cake and Desserts by Izzabee's Confectioneries | Stationery designed by Alisa Bobzien Studio | Modeled by Delane Toole, Erica Chapman, Emily Alsdorf, and Josh Royston