This stunning fine art elopement ceremony looks and feels as though you've stepped back in time! With stunning architectural ruins providing the setting for Samin Abarqoi's film portraits, it's easy to believe this team traveled to an English estate or French castle to create this magical intimate wedding – in truth, they never left Quebec! Shot on location at Mackenzie King Estate, these enchanting wedding photos inspire an Old World wedding with a creative Canadian event team. The stately ruins were a gorgeous place for garden arrangements by Sage Designs and captivating portraits of the bride's Stesha Ho couture gown!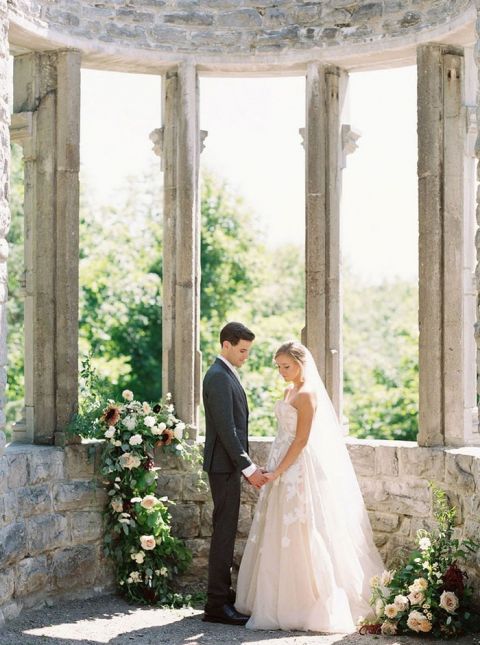 See more Old World wedding ideas
A Magic Elopement Ceremony with Old World European Style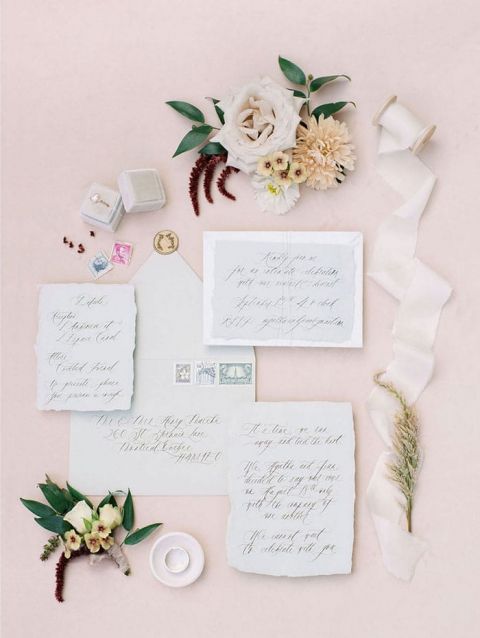 Samin Abarqoi and Sage Designs created these beautiful flatlays to show off Ayla Pena's stunning calligraphy invitations and elopement announcements along with the couple's accessories for their beautiful elopement ceremony. The romantic simplicity of their wedding day details created a gorgeous statement, with a peach photo backdrop paired with cream silk ribbon, neutral flowers, and antique gold accents!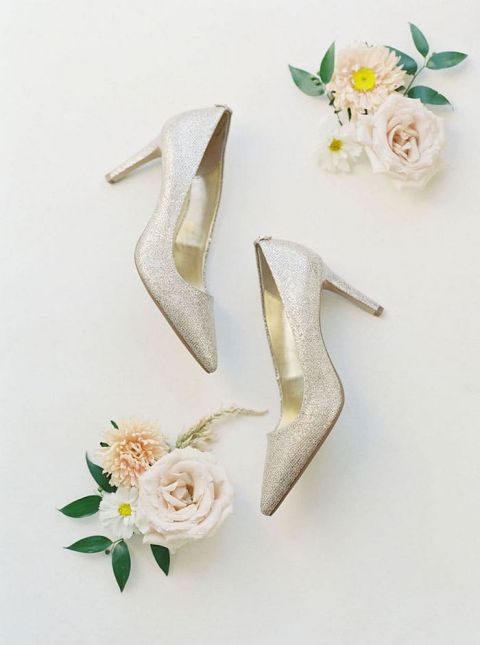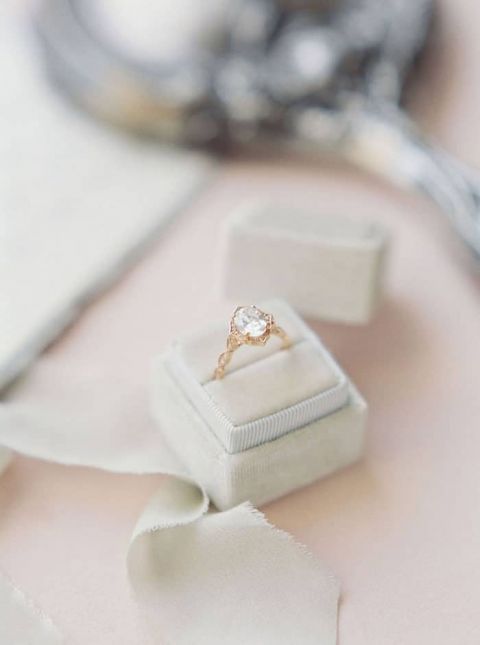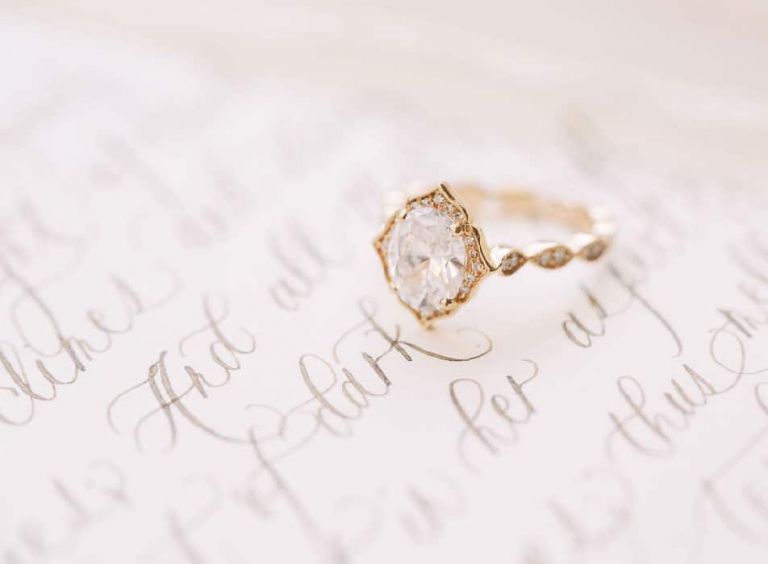 How exquisite is this engagement ring from Ottawa jewelry designer, Stór by Margot? The yellow gold oval vintage halo ring with a diamond studded band was the perfect Old World addition to the elegance of this romantic elopement ceremony!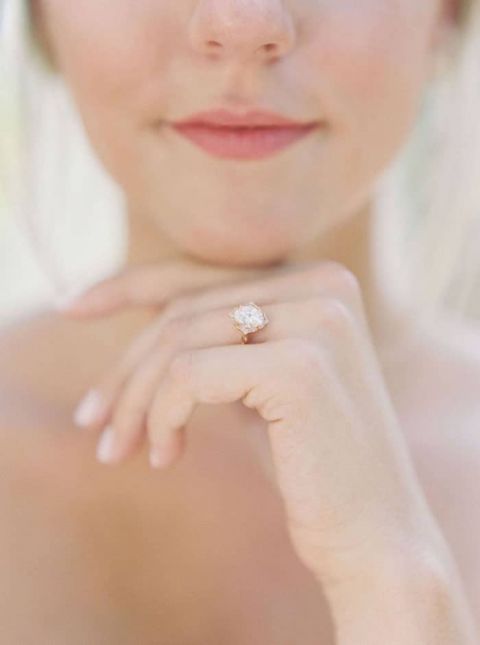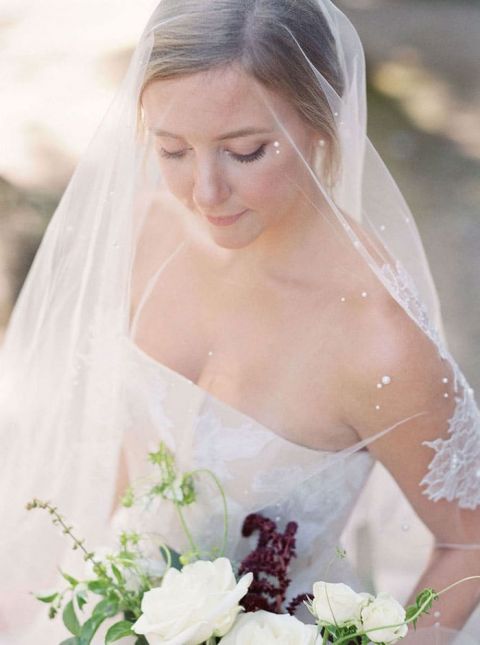 Veils + film portraits are a winning recipe for unforgettable wedding photos! The bride's delicate net veil was adorned with scattered pearls and French Chantilly lace for a romantic bridal accessory! The details echoed the bride's stunning Stesha Ho couture wedding dress, with a latte underlay with lace appliques and ethereal pearl accents.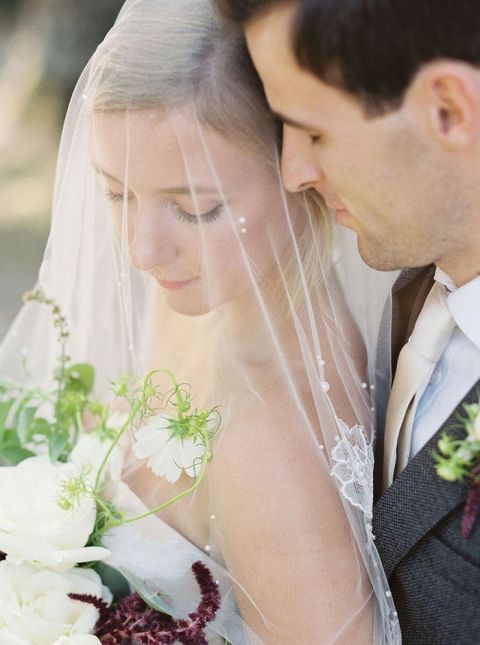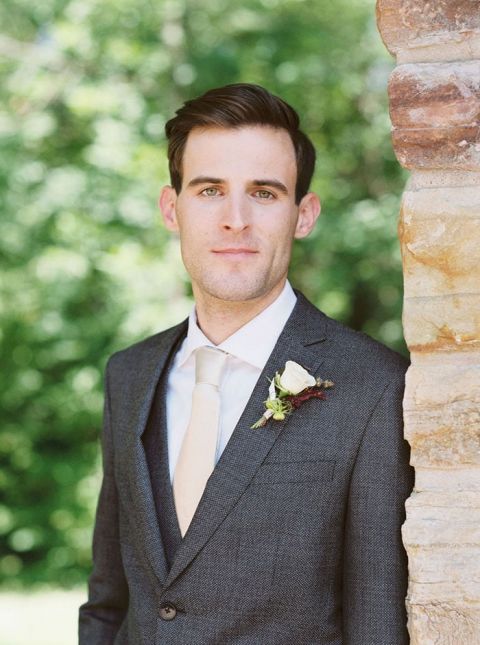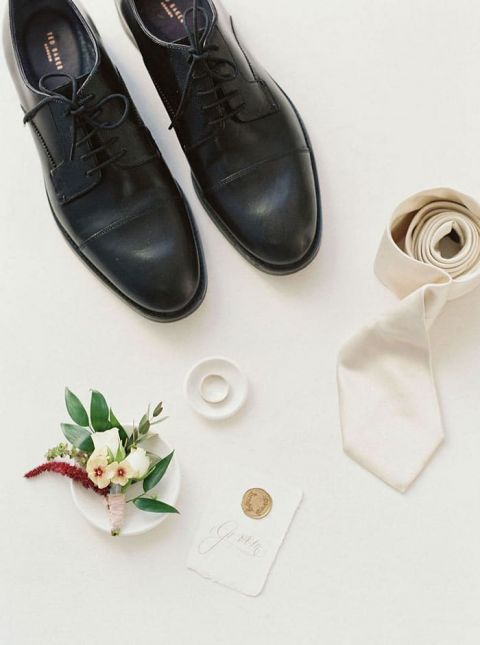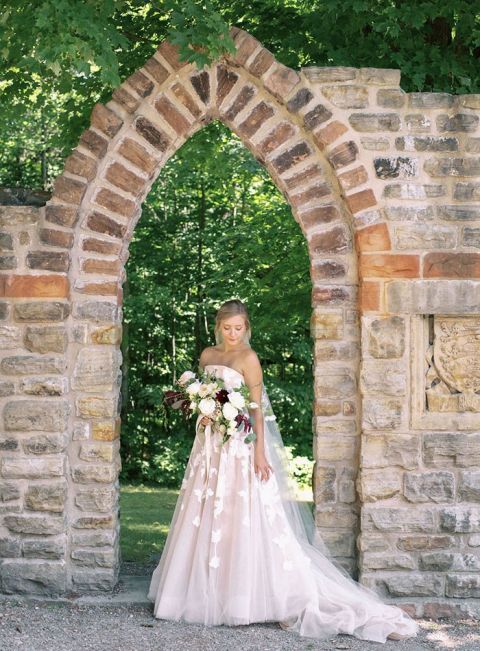 The exquisite ruins on the Mackenzie King Estate inspired the Old World elegance of this stunning shoot! The beautiful stone arches and columns inspired the timeless beauty of the wedding day details, and were even turned into pen and ink drawings on the couple's paper goods!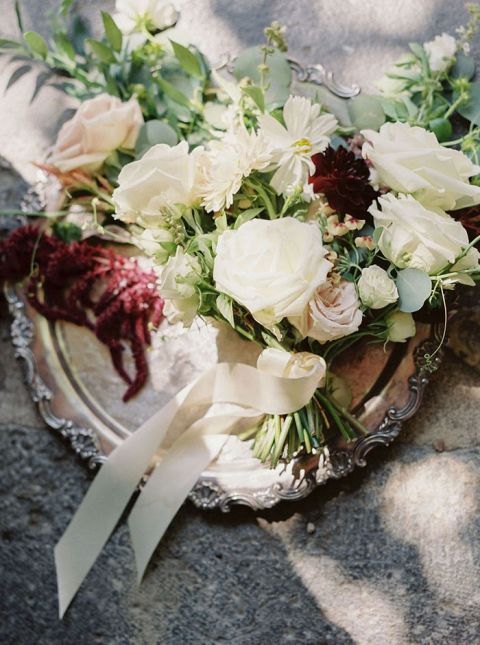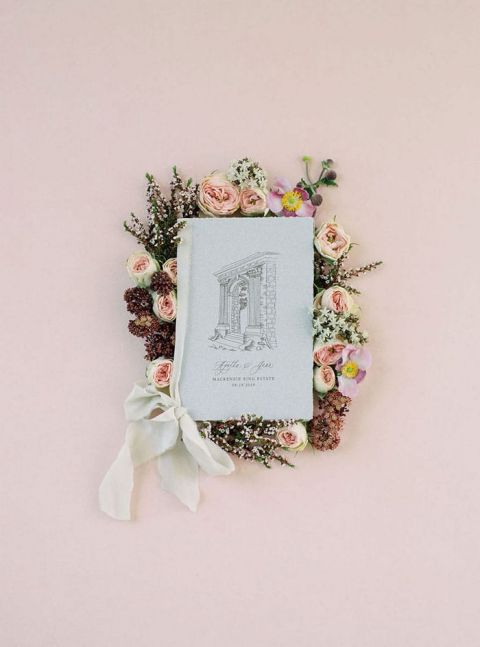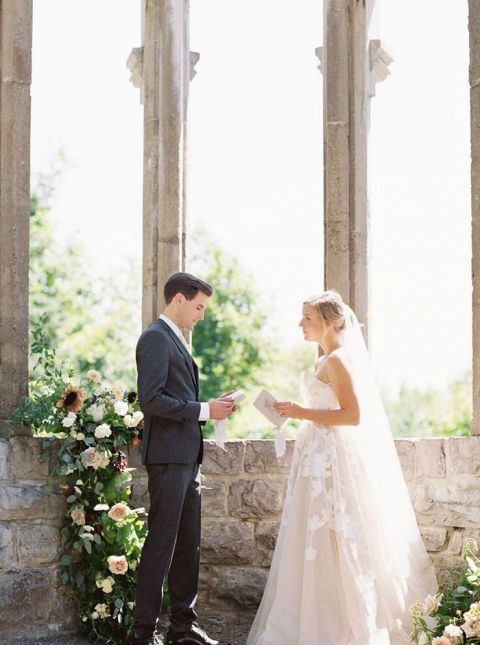 The historic ruins of the Mackenzie King Estate created a European retreat at Gatineau Park in Quebec. The reconstructed architectural ruins inspire the timeless beauty of English formal gardens, including the stately rotunda where this beautiful elopement ceremony took place. The enchanting light turned the intimate vow exchange into a fairy tale moment, with greenery and floral arrangements that looked as though they were growing along the ancient stones like an enchanted castle caught in a spell.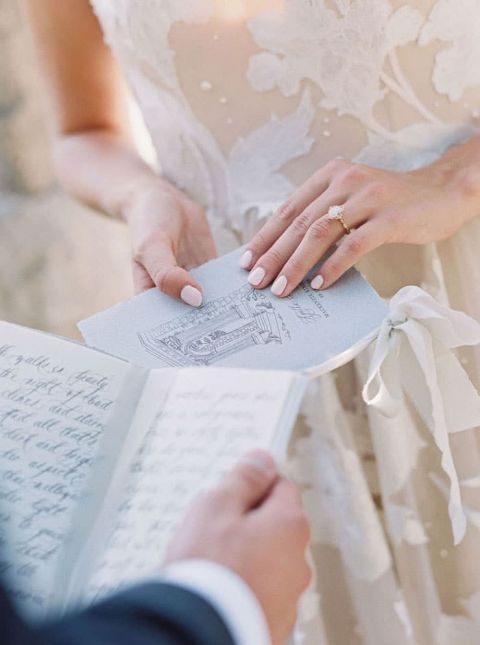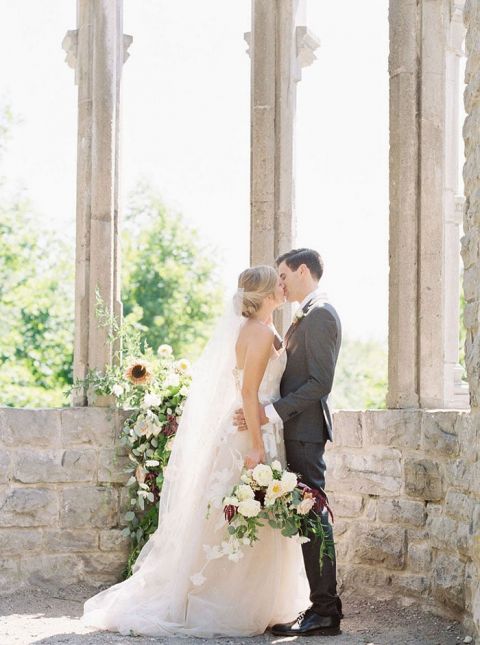 Fine art wedding photographer Samin Abarqoi shot these amazing moments on film, using Photovision Prints to develop the prints with this romantic light.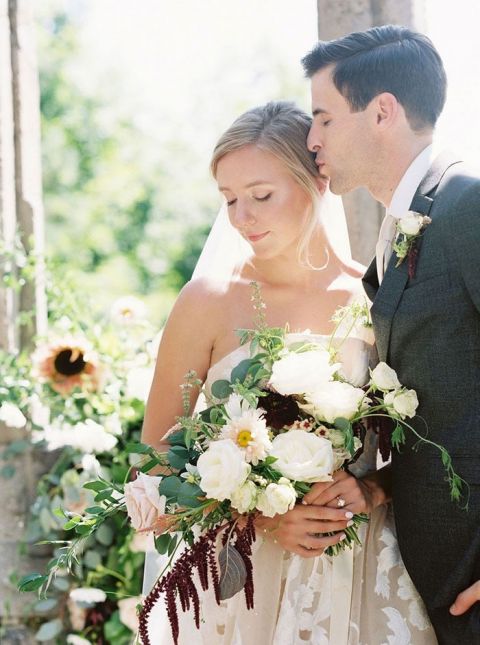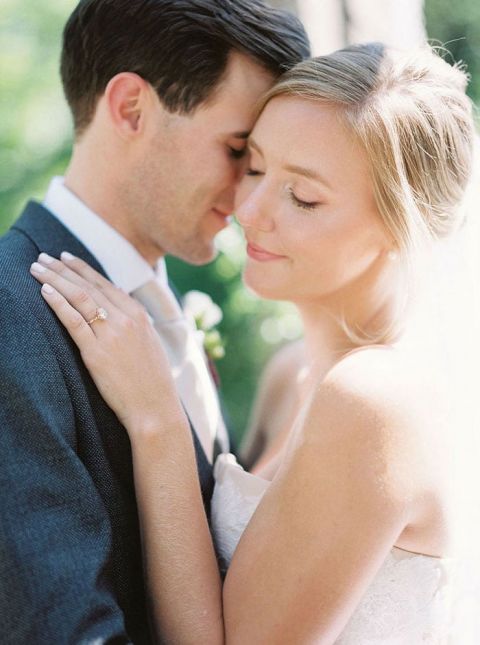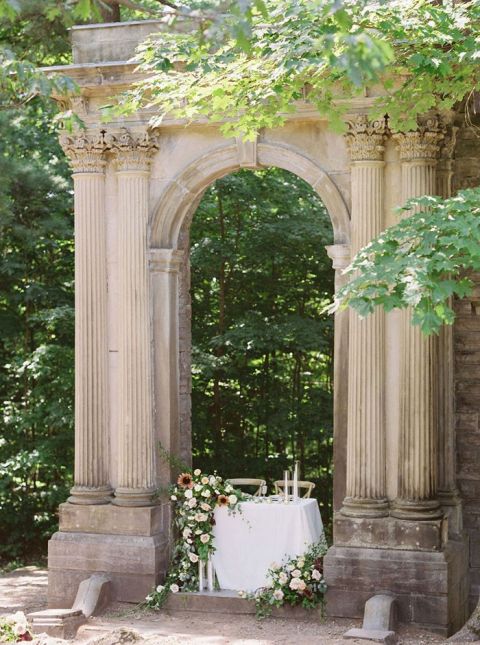 Stunning carved columns surrounded by summer trees give this pavilion an ancient feel. The beautiful structure was a perfect fit for an intimate reception for two. Sage Designs set the table with gorgeous greenery arrangements with white and cappuccino roses, and sunflowers!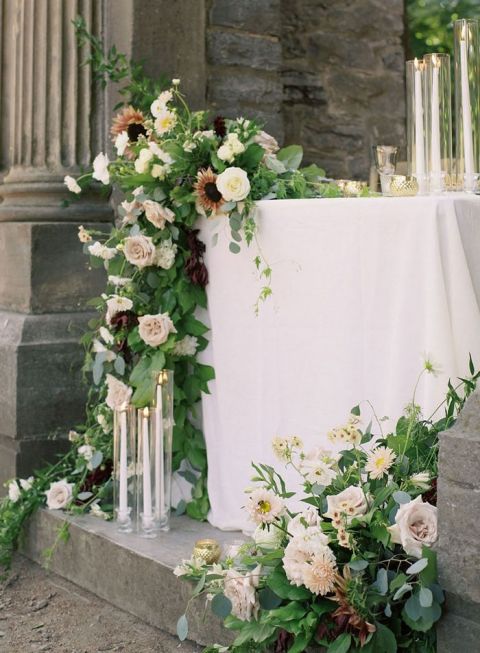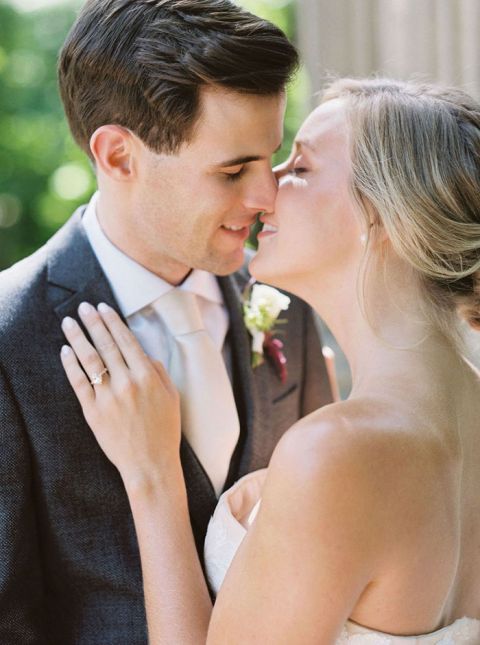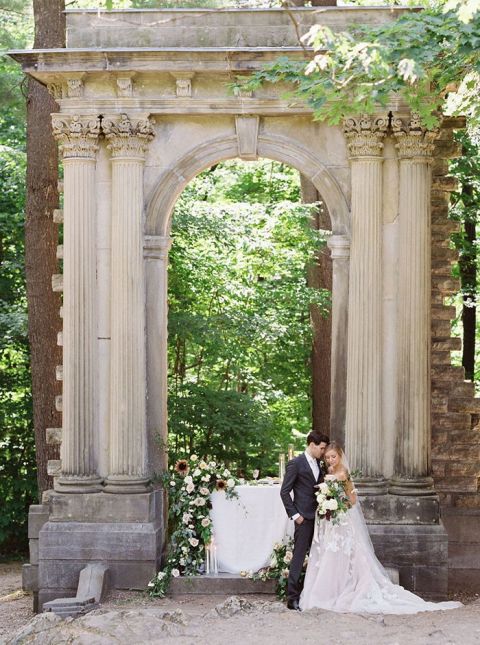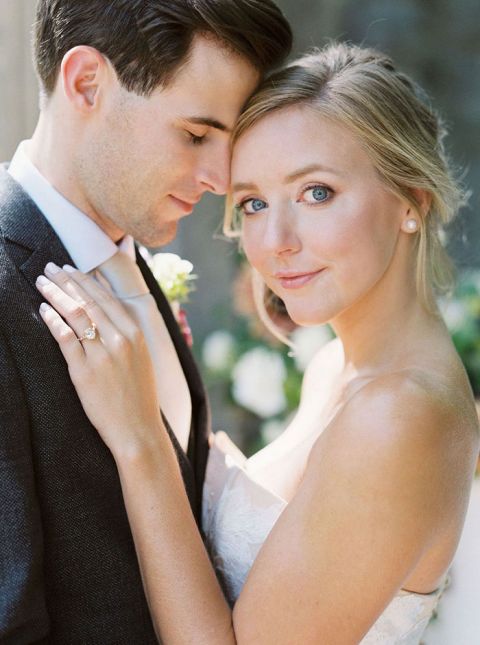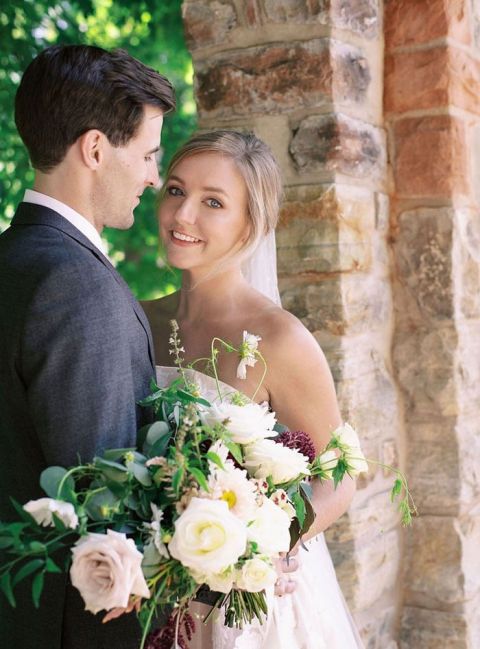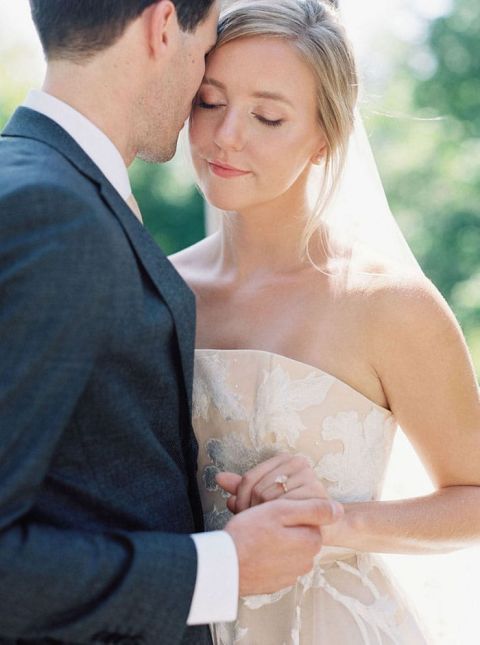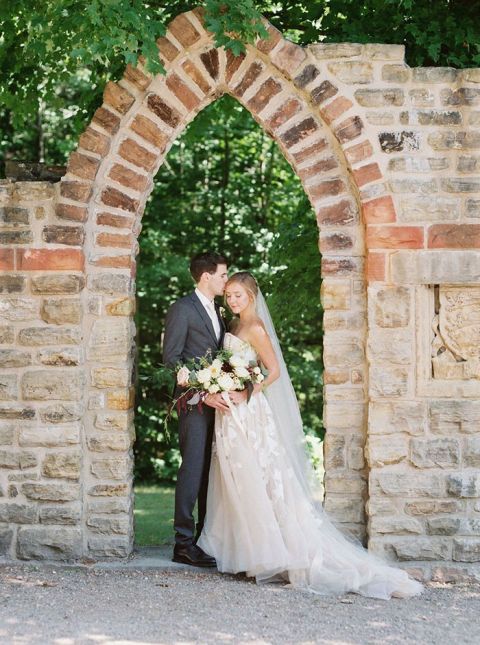 WEDDING VENDORS –
Photographer: Samin Abarqoi | Location: Mackenzie King Estate, Gatineau | Wedding Dress: Stesha Ho | Table Décor & Floral Design: Sage Designs | Hair Stylist and Makeup Artist: Erin Heather | Stationery Design: Ayla Pena | Ring: Stór by Margot | Model: Sara Fitzpatrick | Film Lab: Photovision Prints