Dreaming of an intimate spring elopement or portrait session? This charming French Country picnic engagement session embraces vintage style and the dreamy charm of Provence to create a truly beautiful way to celebrate! Hope Helmuth Photography and Heritage Gatherings dreamed up this special way for a newly engaged couple or the bride and groom to have a personal and intimate moment. Whether you're dreaming of a simple elopement or want to take your engagement photos to the next level, the romance of this vintage French Country picnic creates memories for a lifetime!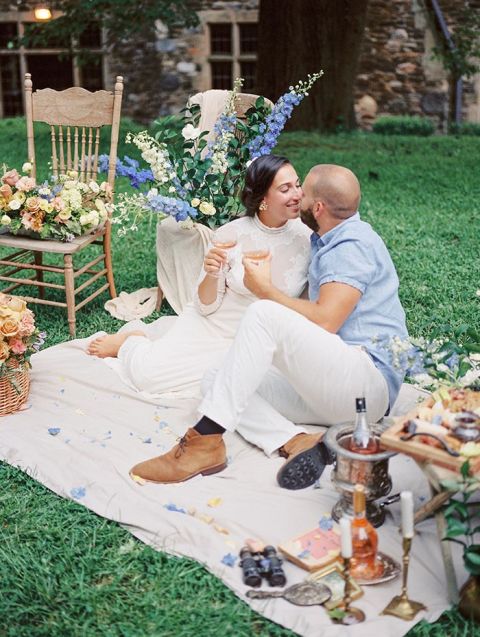 A Sweet Picnic Engagement Shoot with French Country Style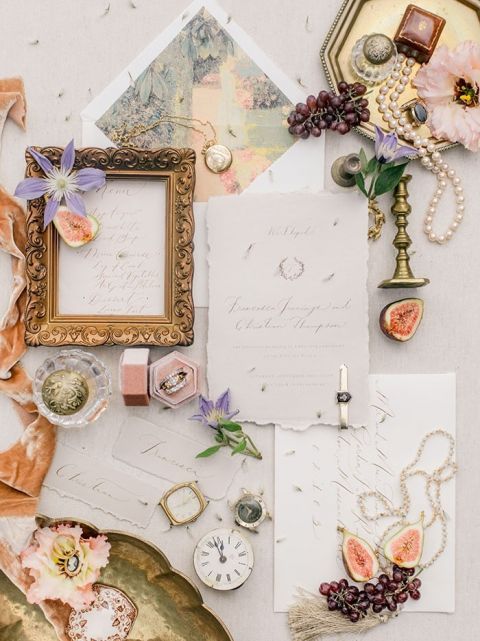 Announce your engagement, update loved ones on your elopement, or let them know you've changed your date with these elegant hand-lettered invitations! The beautiful paper goods by The Vintage Inkwell perfectly set the tone for this Old World picnic elopement with lovely vintage decor!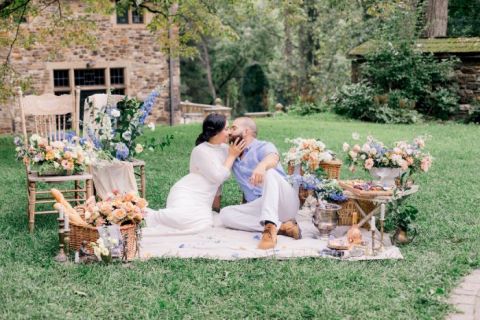 Instead of a table for two, Heritage Gatherings and Vintage Betty Rentals set this cozy picnic blanket with French Country details to create a place to snuggle up and celebrate! Bottles of chilled rose, an epic grazing board to share, and stunning Provence-inspired flower arrangements in peach and lavender created the most charming engagement session or styled elopement design!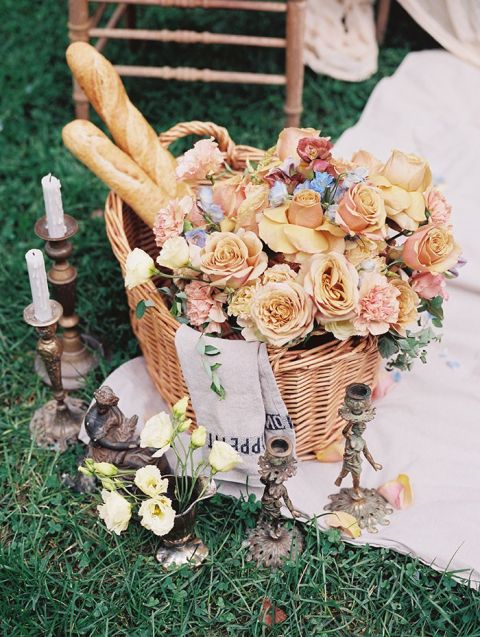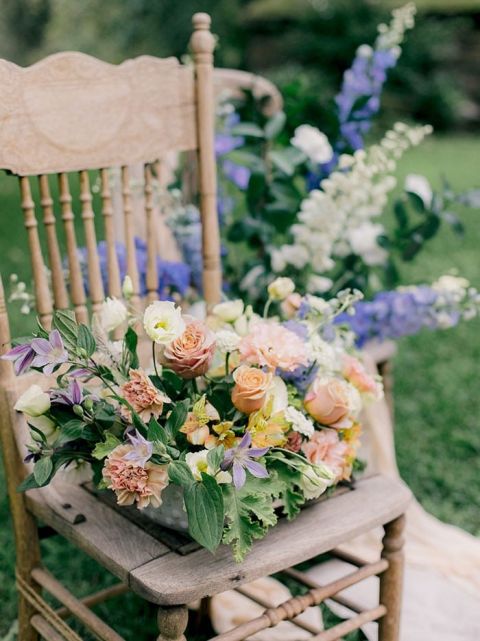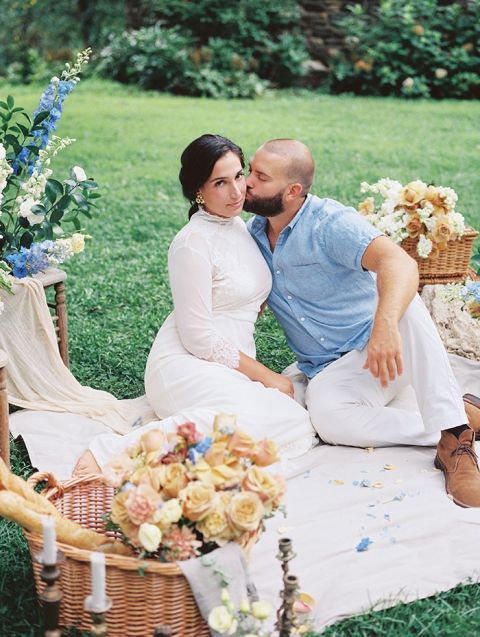 How delicious does this charcuterie boards from Boards by Brea look? Fresh honey, succulent figs, French cheese, and other savory treats create a delicious aperitif for the couple to share!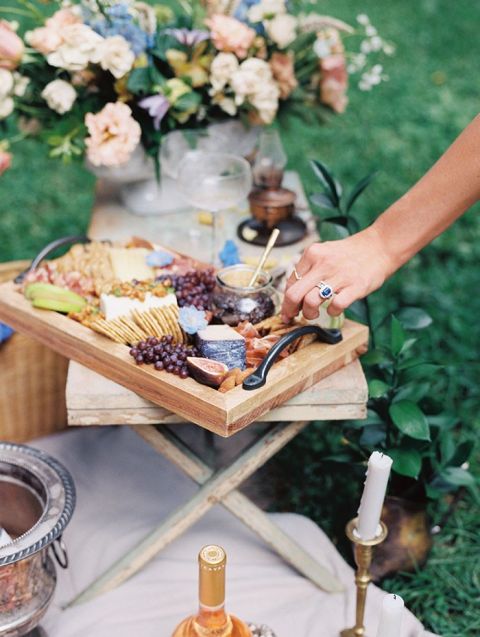 A chilled rosé is the best way to relax on a warm spring picnic – especially if its sparkling! This couple toasted with vintage coupe flutes to set the scene for this Provence-inspired garden party.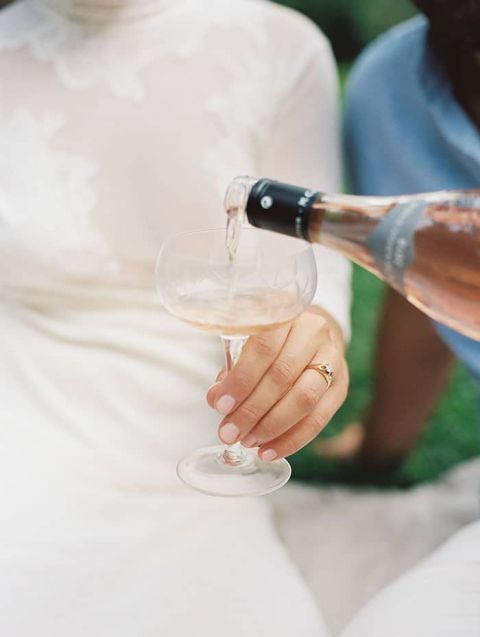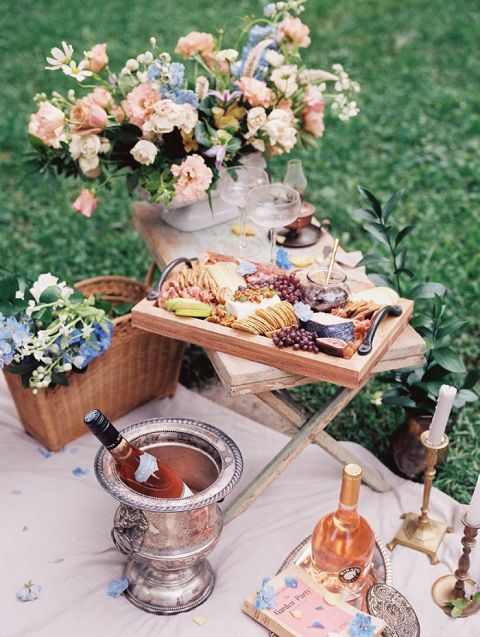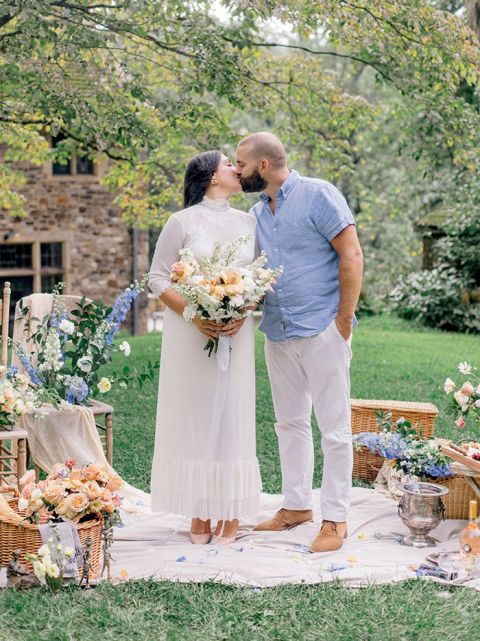 That South of France style is a must to celebrate your love! A straw sun hat and ruffle hem white dress were lightweight and bridal chic for this lovely picnic engagement session – and can totally double as a laid-back elopement dress if you want to make things official in style!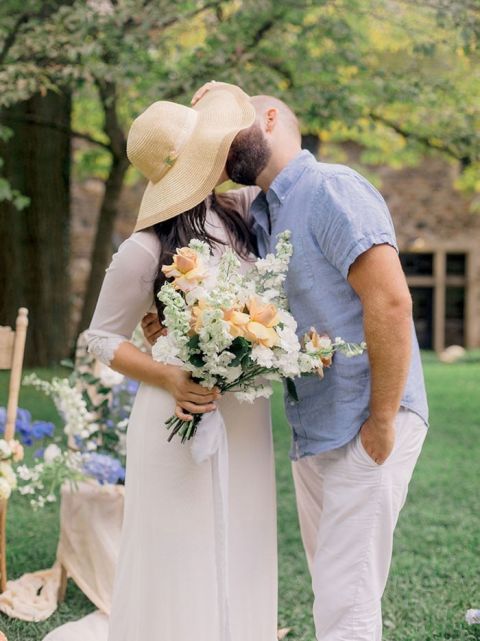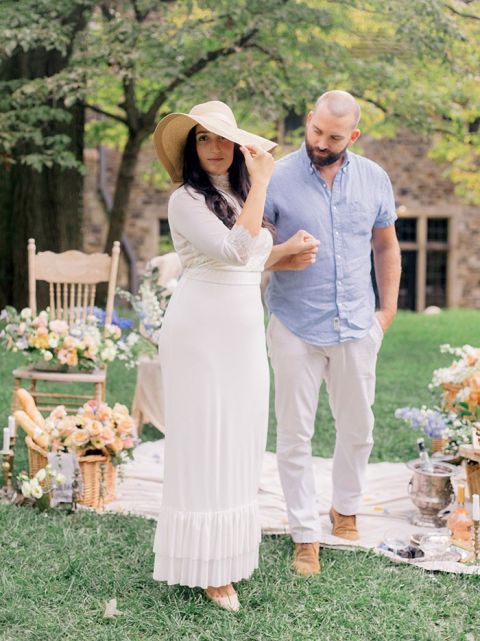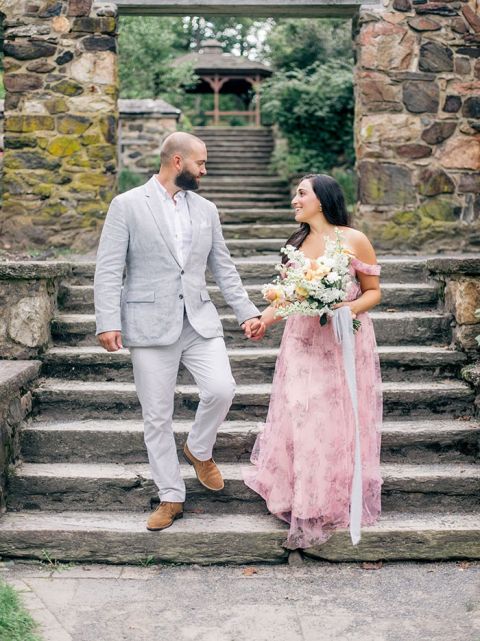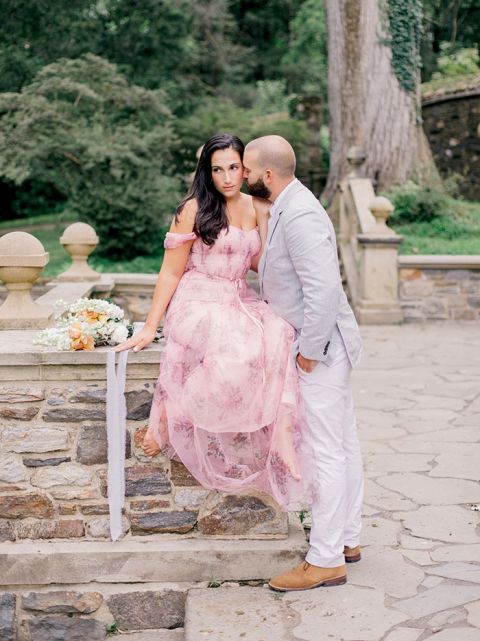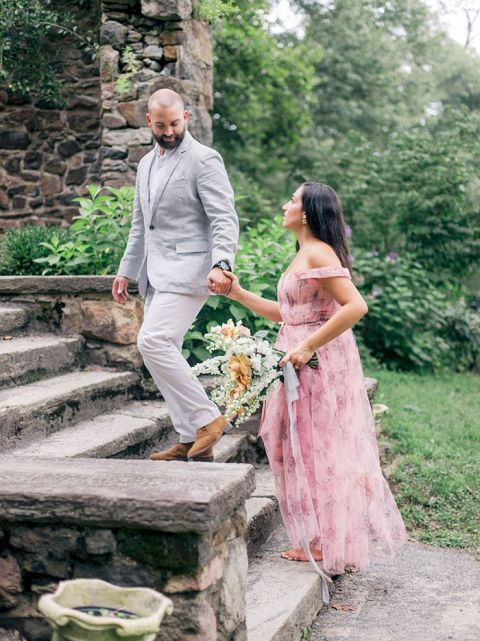 Why not mix things up! This lovely floral print maxi dress featured romanic off-the-shoulder sleeves and a flower print pattern in airy pink and purple.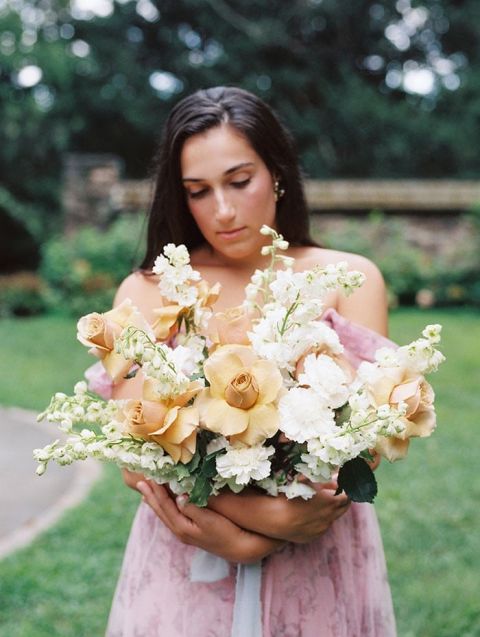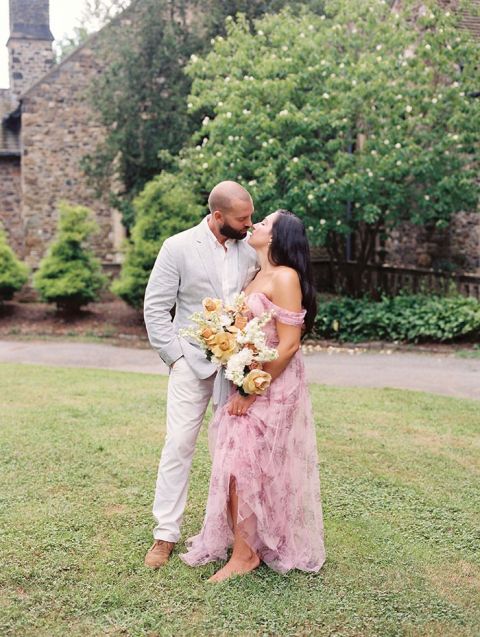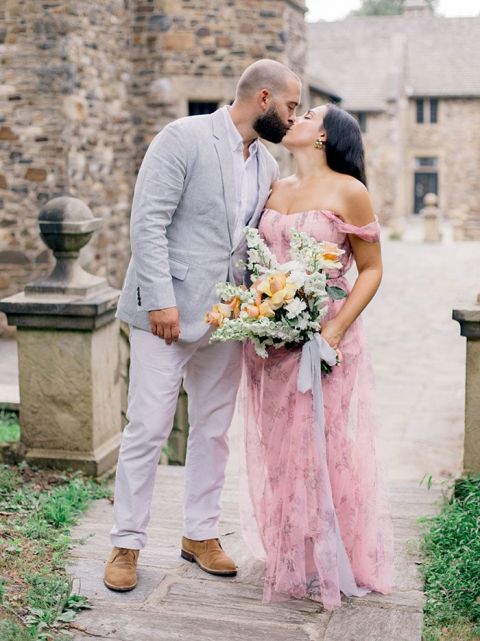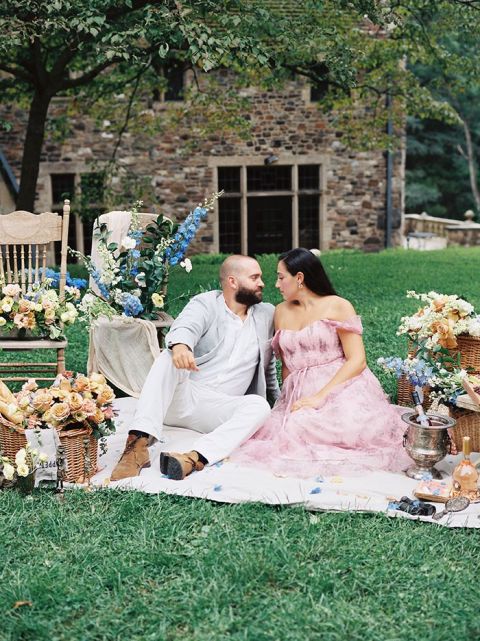 WEDDING VENDORS –