Ready for the most romantic sunrise engagement shoot ever? Blogger Anna Elizabeth recently celebrated her engagement to longtime sweetheart Sam in a breathtaking shoot on a mountain peak at Rocks State Park and I am so excited to share their gorgeous portrait session! Jade Nikkole Photography braved the early morning hike to the mountain vista to capture their beautiful shoot as the sun came up!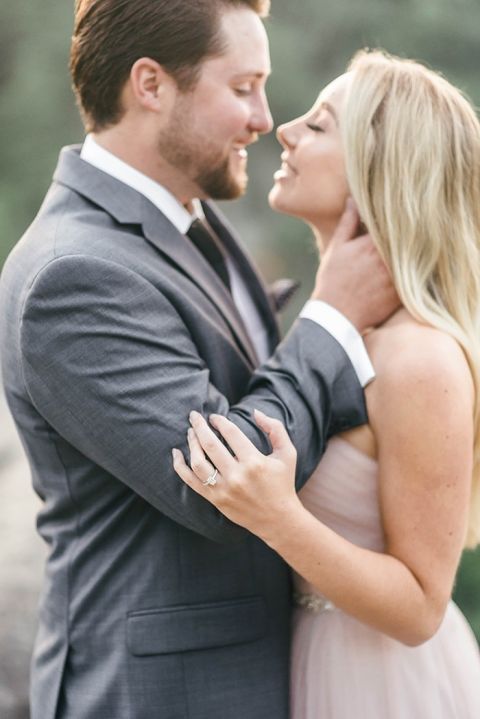 Sunrise Engagement Shoot at Rocks State Park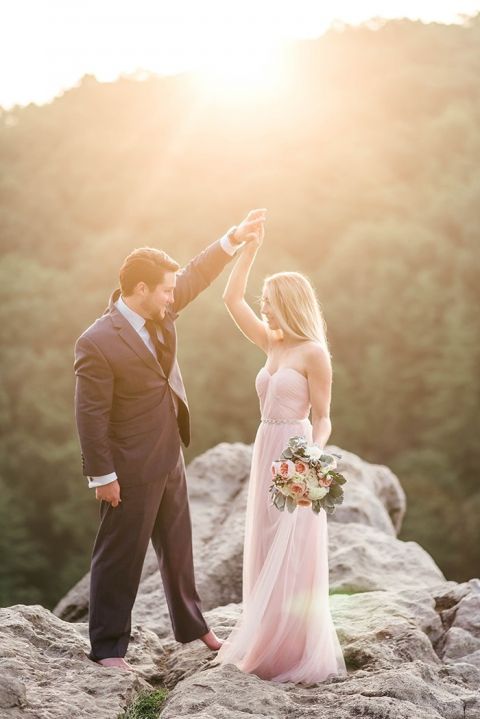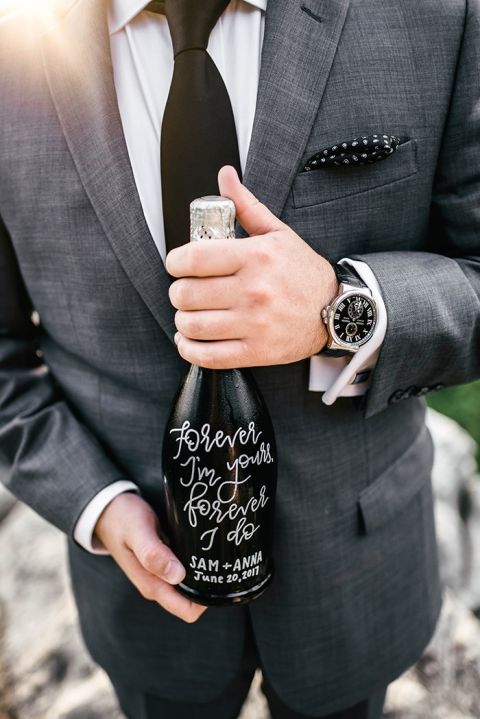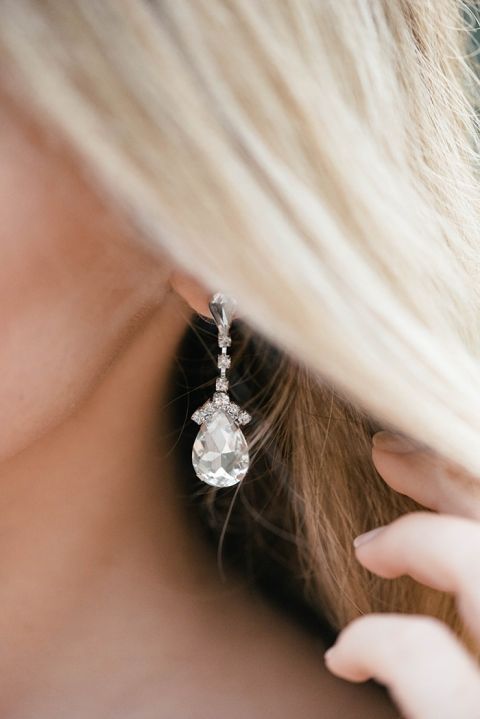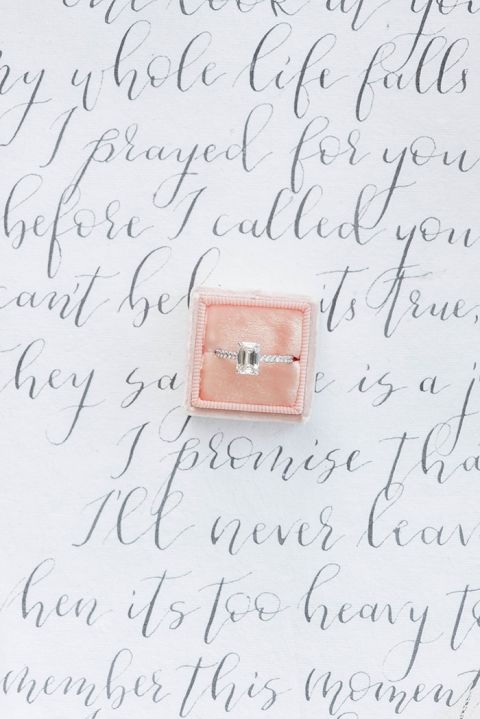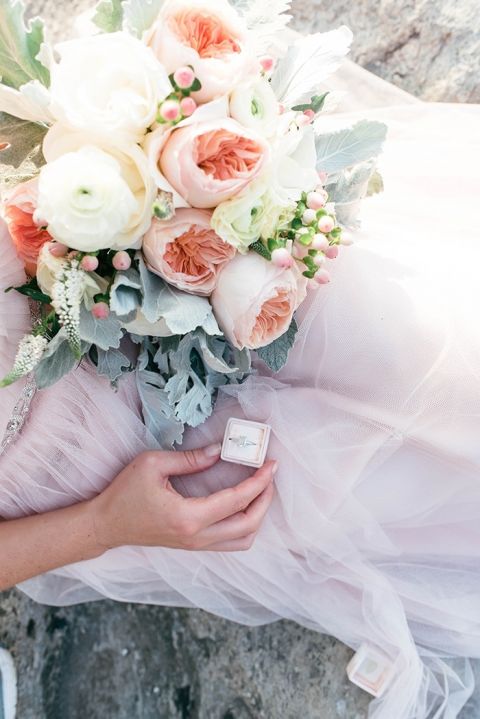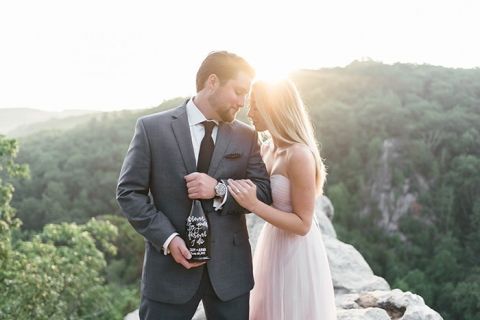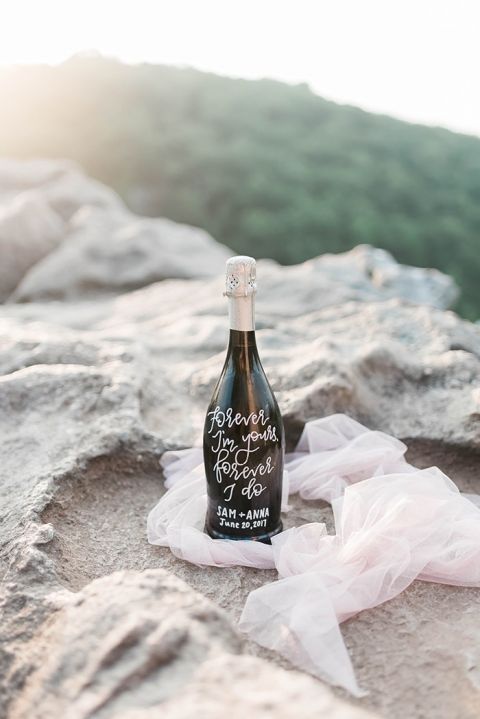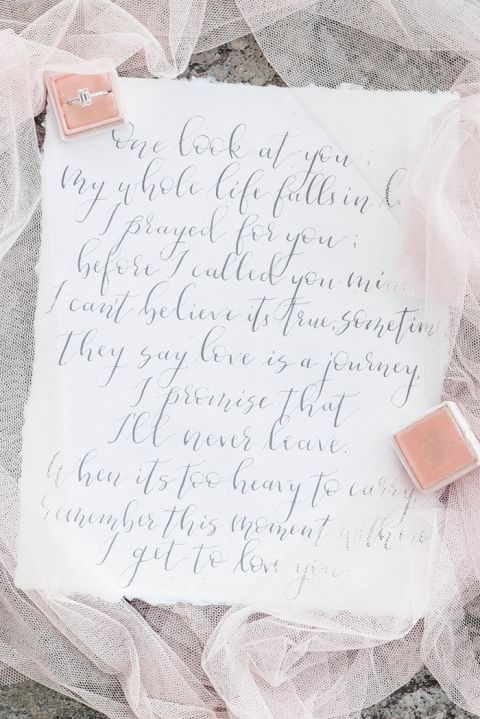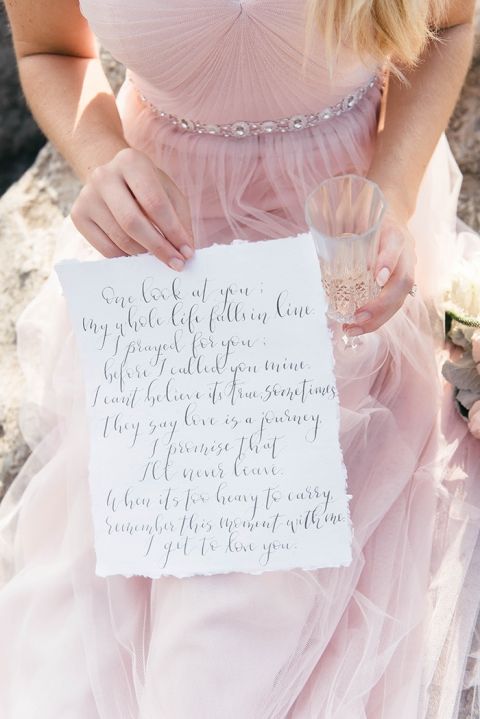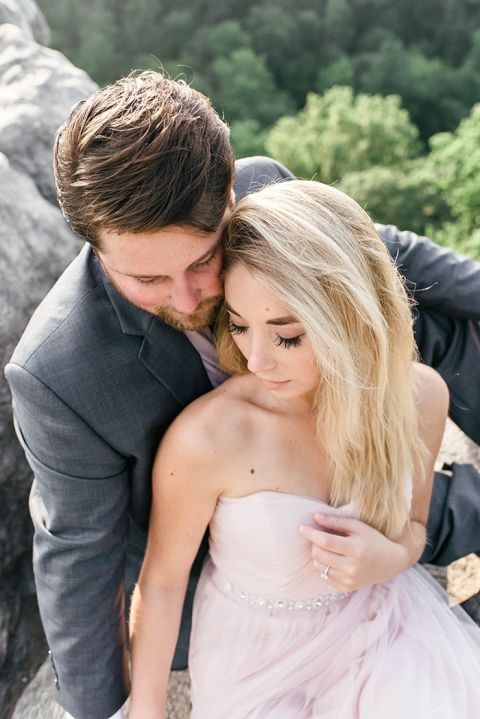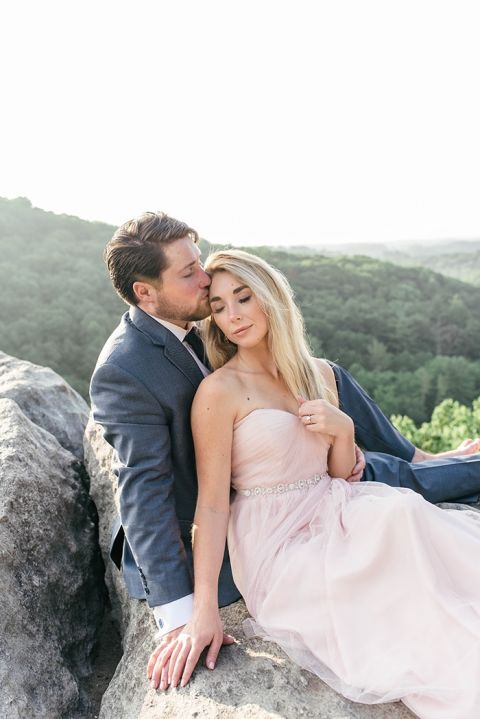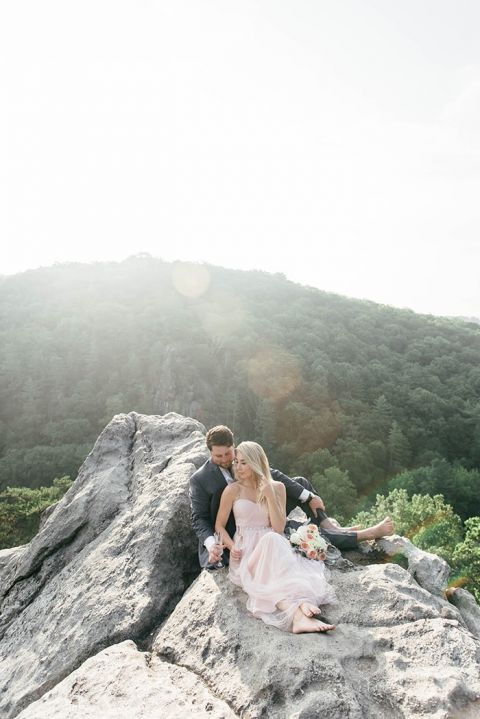 The behind the scenes for this enchanting engagement shoot may not have read as Pinterest-perfect – from the 2AM wakeup call to the hike through the darkened hills to reach the peak before sunrise – the stunning portraits were more than worth the effort. The shoot represents the next step in Anna and Sam's six year relationship, as they transitioned from boyfriend and girlfriend to husband and wife. Anna envisioned a unique and personal shoot that would give them portraits they could look back at and cherish for the rest of their lives.
The setting was a must, as Anna had fallen in love with the rocky outcrop overlooking Rocks State Park in Maryland and knew that Sam would adore the incredible setting. She picked a romantic blush tulle gown with a sweetheart neckline, and added a silver beaded sash and glamorous crystal drop earrings to bring her personal style into the breathtaking natural surroundings. Sam looked incredibly dapper in a charcoal gray suit with a classic black tie and adorable polka dot pocket square. Anna's blush and gray bouquet of garden roses and dusty miller tied their signature colors together while complementing the organic romance of the natural surroundings. As the sun came up over the mountains, the couple toasted each other and their engagement with a bottle of champagne hand lettered with their names and the date of their engagement!
PHOTO CREDITS –
Sunrise Engagement Shoot at Rocks State Park