I'm not ready to give into November weather just yet (except for the thick, luxurious socks I'm currently wearing) so today I have summer sunshine and citrus wedding inspiration! A perfectly sweet palette of pastel yellow, peachy pink, and amber is the perfect way to infuse summer warmth into winter wedding planning.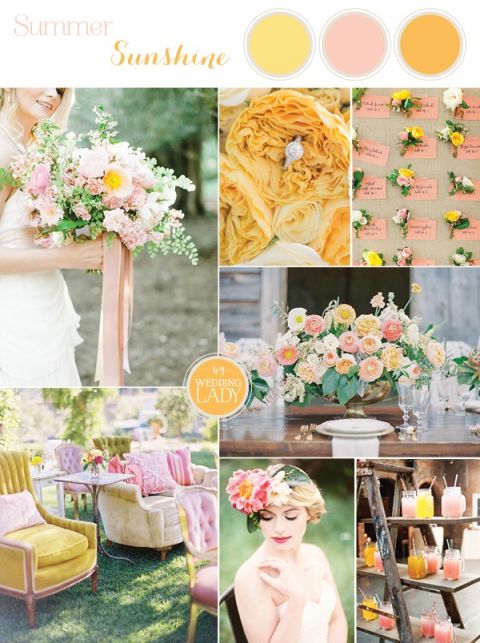 The inspiration came from the inviting hues of tart and tangy cocktails served in mason jars with adorably patterned straws, relaxing and refreshing at the same time. With that in mind, it made perfect sense to create a comfortable and laid-back atmosphere – that's what us Californians excel at, after all!
Easy-going in no way means lacking in artistry, so this design is still bursting with innovative and creative details. Loose, free-form floral arrangements of summery poppies, ranunculus, and garden roses perfectly capture the relaxed vibe, with trailing ferns and flowing ribbons to add movement. An eclectic array of retro armchairs creates mismatched but beautifully harmonious ceremony seating – striped and patterned pillows add colorful accents to faded velvet and worn wood. An antique ladder topped with slabs of wood creates a unique bar for those cocktails – the perfect way to welcome guests and set the mood for fun!
PHOTO GALLERY –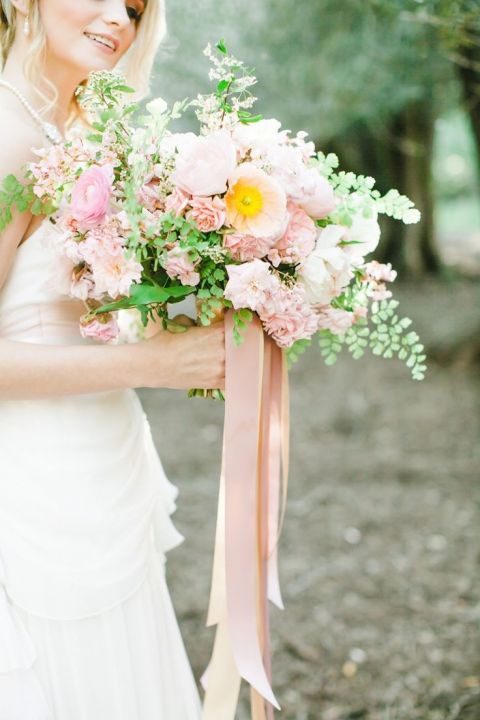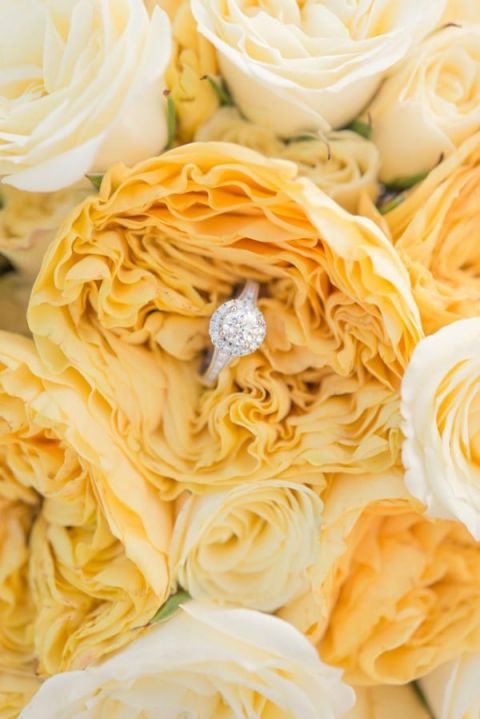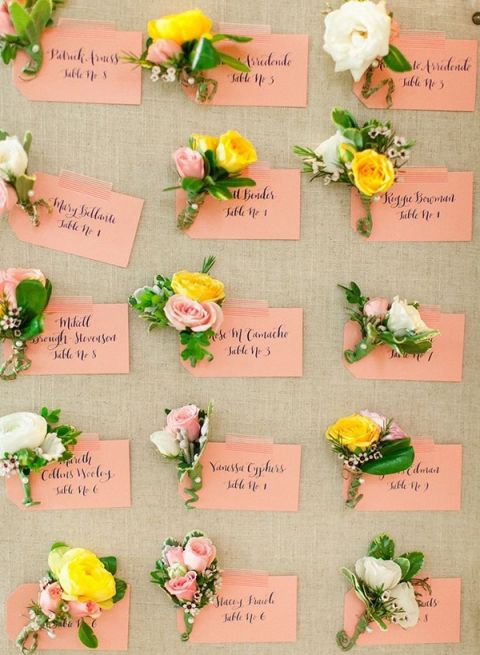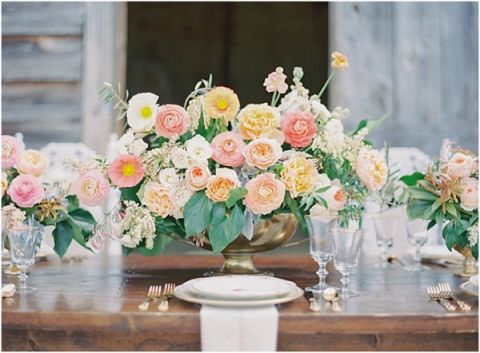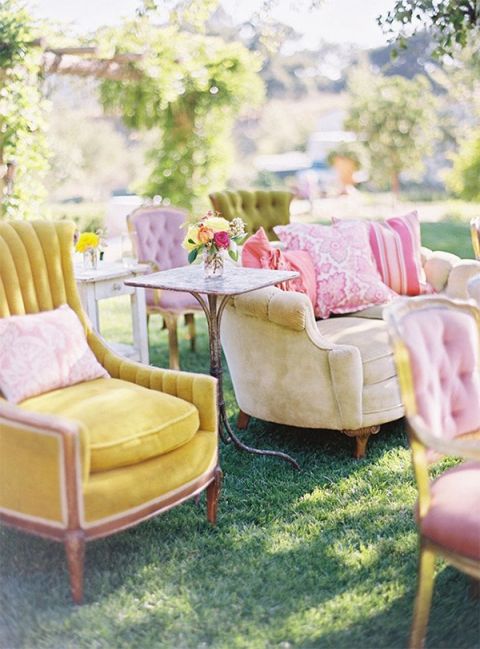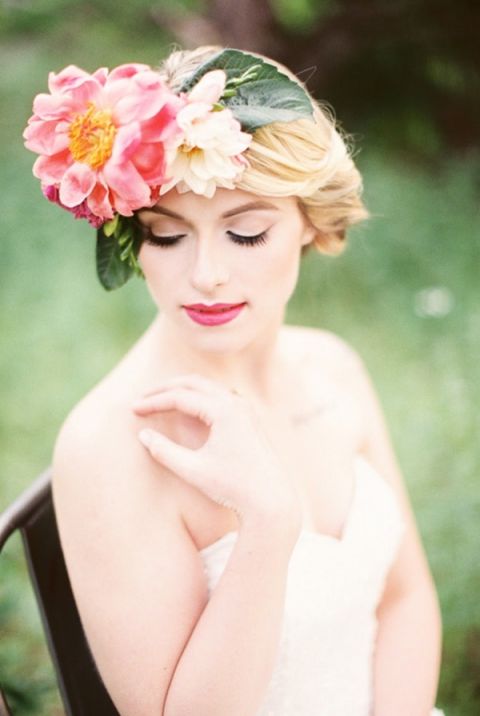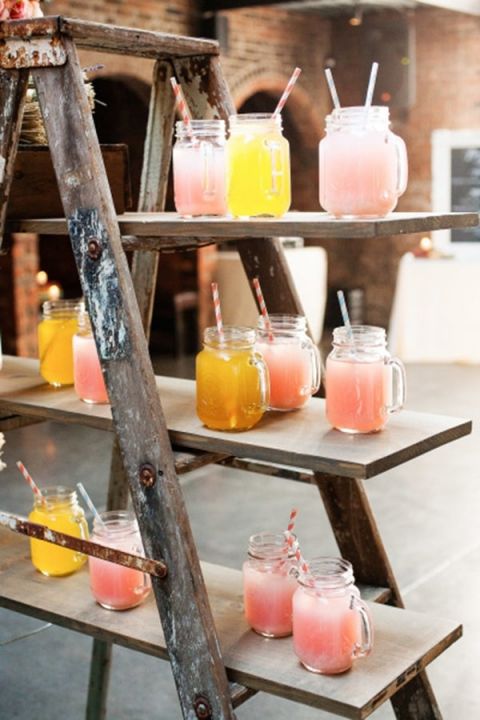 PHOTO CREDITS –
Pastel Garden Bouquet – Photography by Avec L'amour Photography, Floral Design by Vo Floral Design via Style Me Pretty | Garden Rose and Engagement Ring – Photography by Mugshots Photography via Bajan Wed | Floral Escort Cards – Photography by Jodi Miller Photography, Calligraphy by Meant To Be Calligraphy, Event Planning by Karson Butler Events, Floral Design by Holly Chapple Flowers | Summer Citrus Centerpiece – Photography by Landon Jacob Photography, Styling by Parkside Wedding Studio, Floral Design by Fern Floral & Event Design via Smitten | Vintage Armchair Ceremony Seating – Photography by Ryan Ray Photography, Vintage Furniture by Found Vintage Rentals via Style Me Pretty | Peony Floral Crown – Photography by Jessica Scott Photography, Floral Design by Bristol Lane Florals via Magnolia Rouge | Ladder Cocktail Display – Photography by Photo Pink, Event Design by Hatch Creative Studio via Style Me Pretty