Engagement shoots have become an enormously important part of the wedding planning process – it's a chance to work with your photographer for the first time, a chance to have some fun with your fiance, and an opportunity for some truly gorgeous portraits! If you're anything like me, it's also another chance to dress up in something spectacular for a high fashion engagement shoot!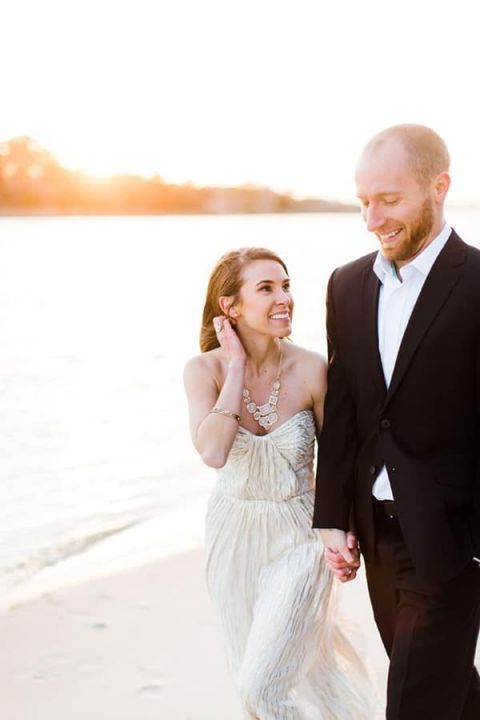 Annamarie Akins Photography via Bayside Bride
I'm not one to pass up an opportunity to wear something truly fabulous, so why should an engagement session be any different! It's lovely to start out with something fun and relaxed – celebrating a favorite coffee shop or hiking trail is the perfect way to kick off a portrait shoot – but why not end on a high note, and a high fashion look? Getting dressy for engagement portraits is the perfect opportunity to wear something spectacular that wasn't the right fit for the wedding day – a more relaxed gown or a rich color might not be right for the altar, but there's no reason not to style a shoot around it!
The perfect engagement look is one that reflects your everyday style, while offering the chance to have some fun with your look! Wear a favorite piece that might not make it out of the closet often, or invest in a formal gown for future black tie events. Incorporate wedding day accessories into your engagement look to tie the two styles together, creating the perfect opportunity to wear those truly fabulous shoes or statement earrings again!