This week marks one of America's biggest drinking holidays, so what better time to talk about wedding bar ideas? As much as we may love the gown, the flowers, and the unique details, guests tend to look forward to the open bar. Why not make the most of it with unique and personal cocktails and drink ideas that will guarantee a fantastic party!
Tis the Season
Select a specialty cocktail that reflects your wedding season to refresh or comfort guests. Serve delicate sparkling cocktails in spring, fresh fruit concoctions in summer, something sharp and spicy for autumn, and a warming toddy in winter!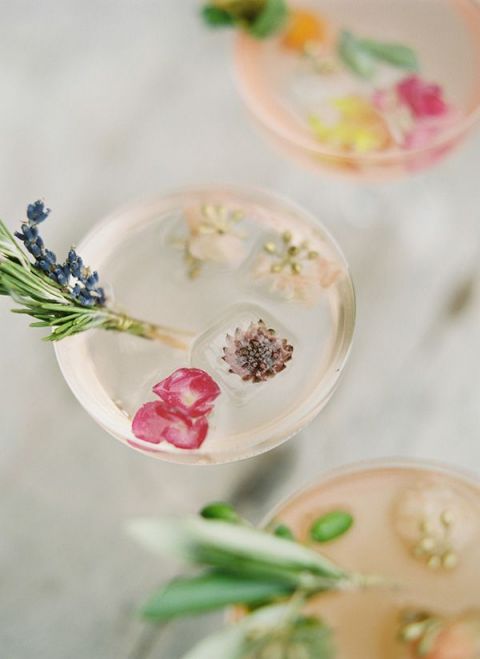 PEACHES & MINT PHOTOGRAPHY and LOVELY WEDDINGS
Blooming Spring Wedding full of Lush Flowers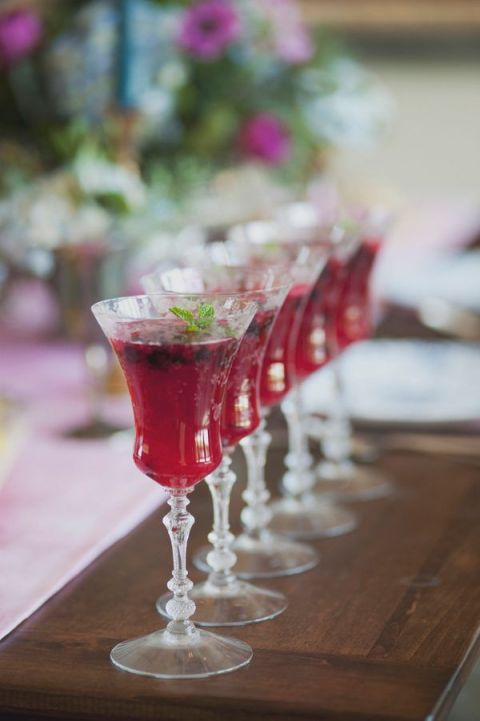 ELLIE ASHER PHOTO and IRA AND LUCY VINTAGE RENTALS
Dreamy Mountain Lodge Wedding in Fuchsia and Mint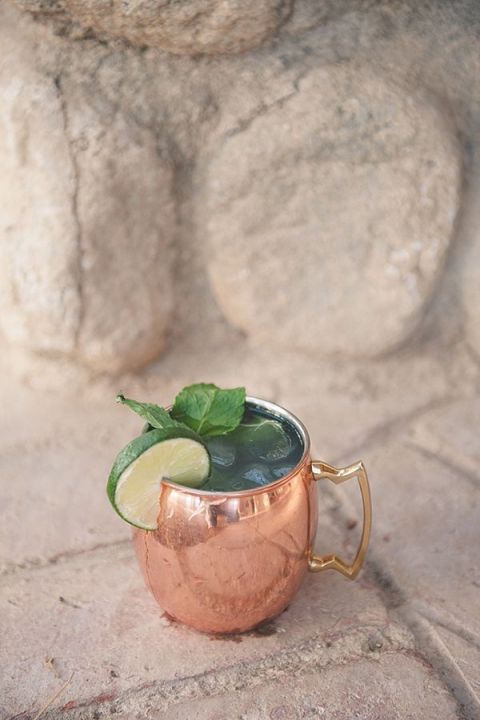 BIT OF IVORY PHOTOGRAPHY and ORCHESTRATED: STYLIZED SHOOTS
Hitched – Rustic Romance Wedding Inspiration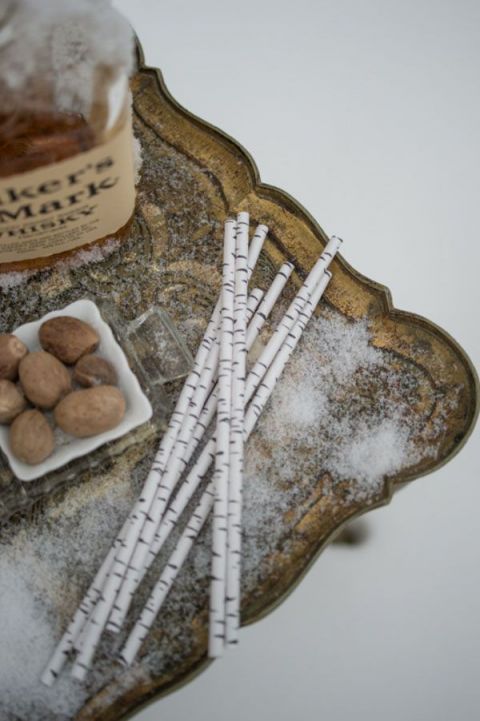 Winter Chic – Cozy Blue and White Forest Wedding
Get Creative
There's no reason to stick to tradition when it comes to stocking and designing a wedding bar! Turn a vintage piece of furniture into a whiskey bar, stock bottled drinks in tin tubs for a relaxed affair, or take it to the next level and turn an Airstream Trailer into a fully stocked bar.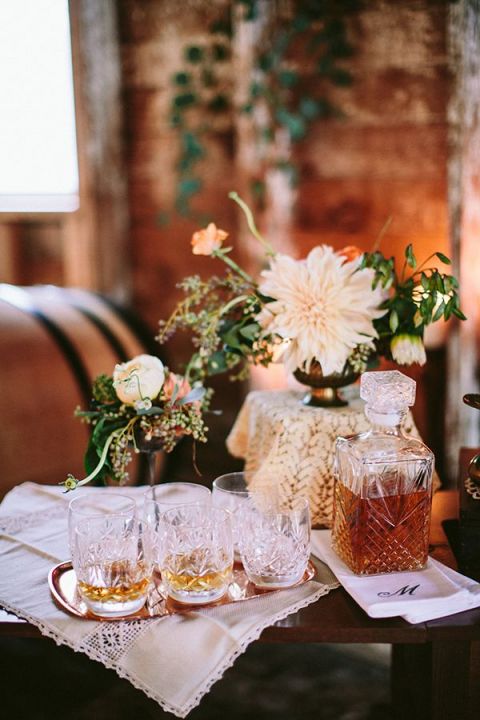 DANAEA LI PHOTOGRAPHY and A DAY TO REMEMBER EVENTS
Vintage Botanical Wedding in a Rustic Winery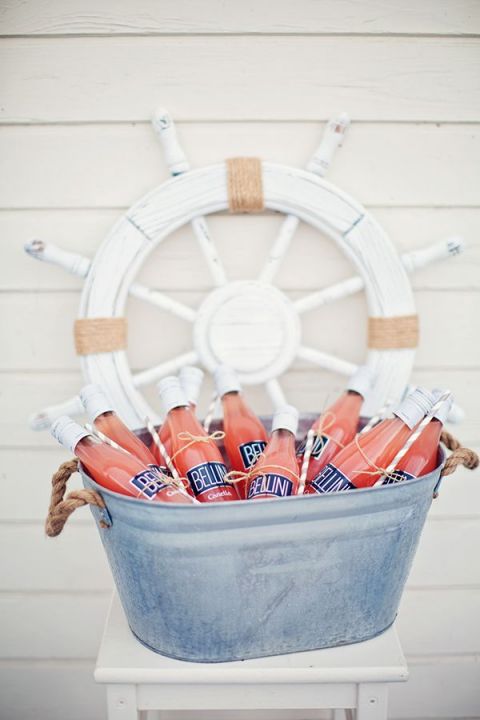 PEACHES & MINT and LOVELY WEDDINGS BY VIKTORIA ANTAL
Fresh and Chic Nautical Wedding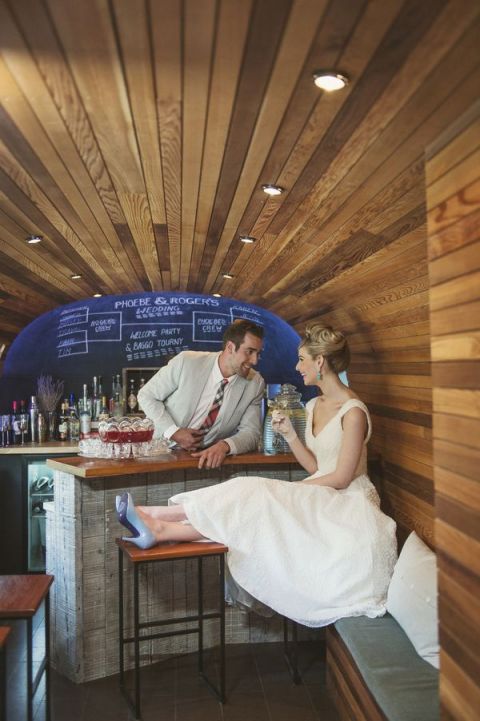 CARLA TEN EYCK and WHIM EVENTS
Be Inspired
Most couples find that price is the biggest obstacle when it comes to choosing what to serve. Rather than supplying a full bar with an enormous variety of beer, wines, and liquors, make choices that reflect the two of you, family traditions, and even local specialties. Offer locally sourced beer or wine to celebrate the region where you get married, or bring in a brew that holds special meaning to the two of you. A selection of hand picked beer, wines, and a specialty cocktail or two will be more than enough to keep guests happy!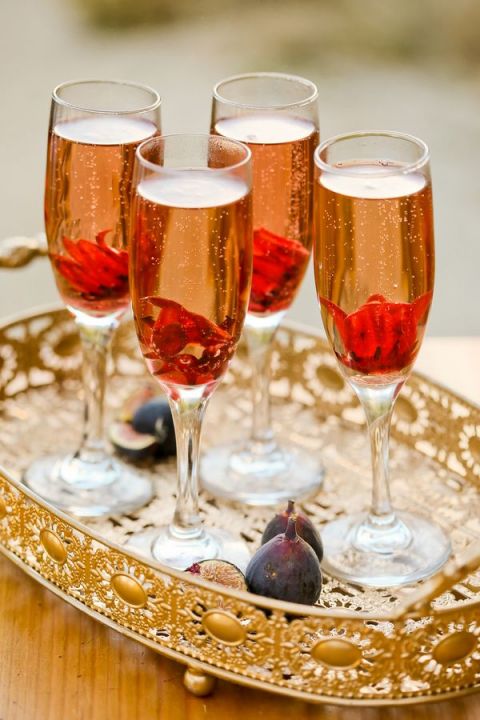 PEPPER NIX PHOTOGRAPHY and MICHELLE LEO EVENTS
Modern Glam Autumn Wedding in Fig and Gold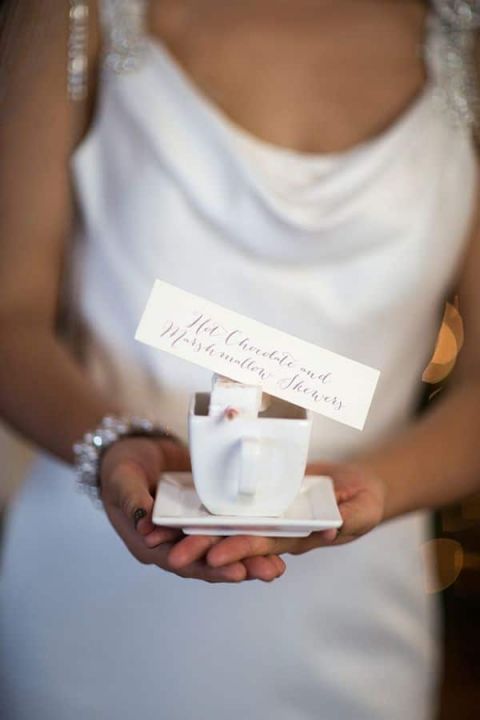 MARU PHOTOGRAPHY and RED CARPET READY BY CHRISTINA
Let it Snow – Vintage Holiday Wedding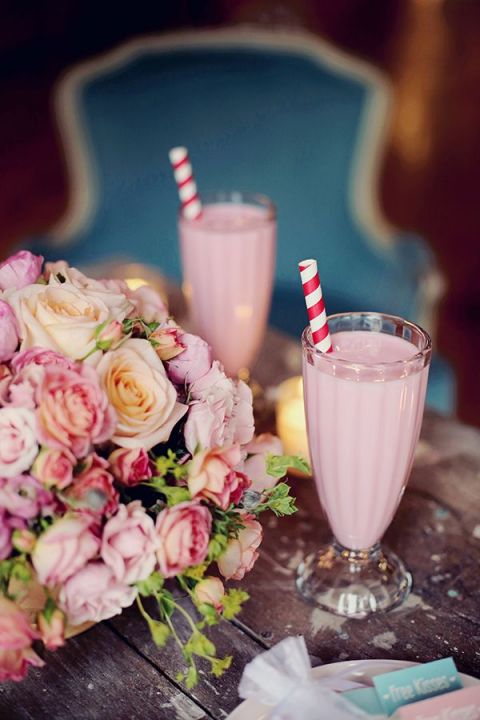 OLGA THOMAS PHOTOGRAPHY and EVENTS TO A T
Retro Pastel Wedding with French Country Style
Have Fun!
Don't feel you need to stick to classic drinks only! Pair hors d'eourves with a flight of whiskey tastings for Cocktail Hour, or work with your bar staff to create artisanal cocktails that can be prepped before the reception begins. Offer dessert stations with favorites like hot chocolate or milkshakes, with a bartender on hand to spike guests' concoctions with their liqueur of choice!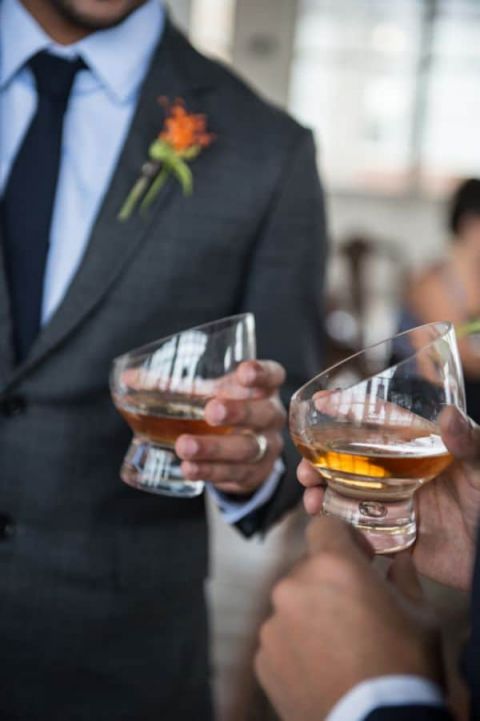 CARLA TEN EYCK and WHIM EVENTS
Industrial Modern Loft Wedding Shoot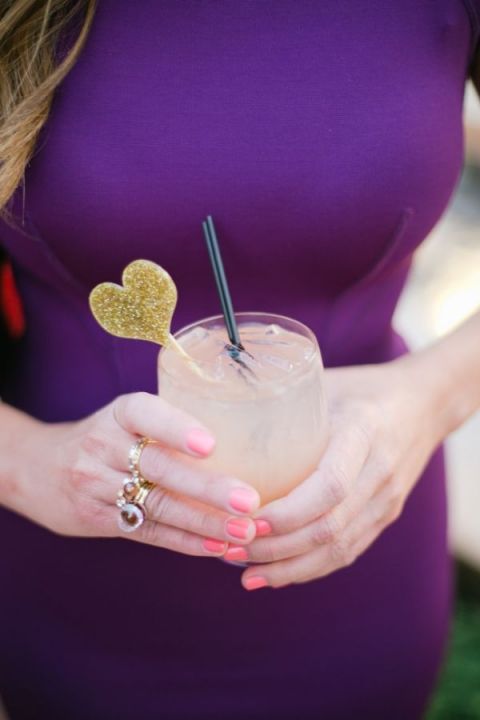 ONELOVE PHOTOGRAPHY and JESI HAACK DESIGN
Bold Colors and Modern Sparkle in Palm Springs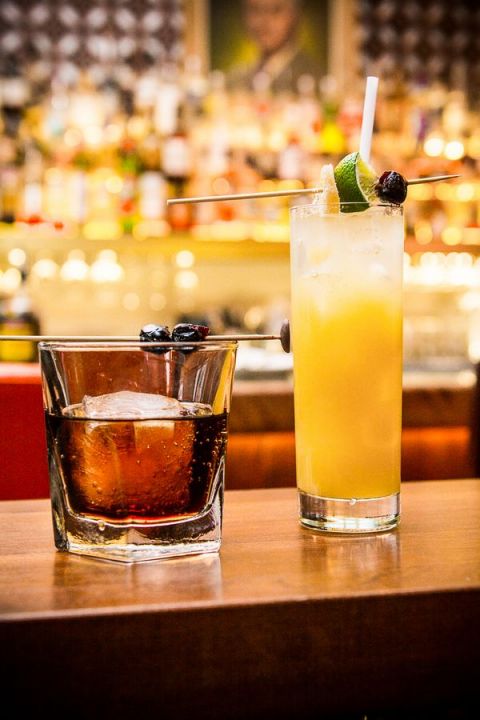 ESENSES STUDIO and STÉPHANIE OUIMET
 Retro Fabulous Mad Men Styled Shoot 
No matter what you're serving, make guests' safety a priority – professional bartenders should serve all alcoholic beverages.